To be a journalist is a challenging and responsible task. Just imagine, only one word you utter may influence public opinion. It may destroy someone's reputation and vice versa, put someone on the map. One of such influential journalists is the strong woman Mary Katharine Ham and if you want to know how she has become so successful, go on reading the exciting and at the same time sad story of her life and love.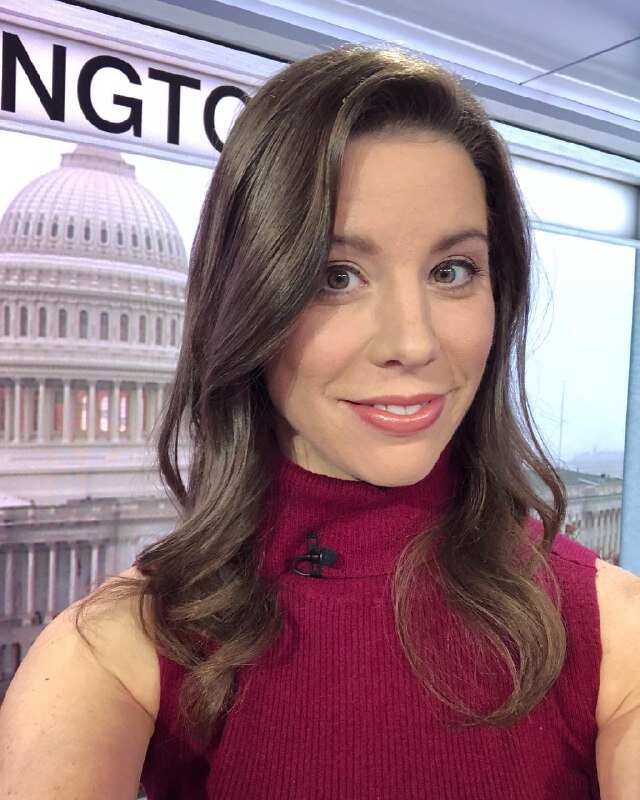 People usually see Mary Katharine Ham – CNN's contributor, a successful, smart and beautiful woman, but not all know facts about her private life, tragic love story and who she is as a personality without a strict business suit. So what is so peculiar about the life of this woman?
Who is Mary Katharine Ham?
You could have heard her name on CNN, Fox News, and saw it in several popular newspapers and journals. However, first of all, she is a personality with her own life story.
Full name: Mary Katharine Ham
Mary Katharine Ham net worth: $1 million
Date of birth: the 5th of April, 1980
Birthplace: Montgomery, Alabama
Religion: Christianity
Profession: Journalist, reporter, editor
Nationality: American
Mary Katharine Ham husband: Jake Brewer (2011–2015; died)
Mary Katharine Ham height: 5 ft 3 in that is 163 cm
Education: University of Georgia
Online activity: Instagram, Facebook, Twitter
Children: Two (Georgia Brewer and Garnet J. Brewer)
Horoscope: Aries
What is known about Mary Katharine Ham bio?
The journalist was born in Montgomery, Alabama on the 5th of April, 1980. Therefore, the woman is 39 now. She was raised in Durham by Jon Ham – her father who was a journalist. The young girl graduated from Riverside High School in 1998 and entered the college.
The young lady got a good education. She got her Bachelor degree in Arts (Journalism) at the Henry W. Grady College of Journalism and Mass Communication at the University of Georgia in 2002.
One the education was completed, the young lady began her career:
She started creating content for the Richmond County Daily Journal.
Then she served as a columnist and managing editor at an American politically conservative website, Townhall.com, and when the audience noticed her, the woman started her video blog for the same site.
At the same time, she worked for The Washington Examiner.
In September 2008, she joined The Weekly Standard team and occupied the position of a writer. She worked there for two years.
The journalist served as the host of The morning Majority on WMAL, Washington, D.C.
The woman joined Salim Communication in May 2012 and worked on the position of the editor at Large of HotAir.com.
Mary was hired in The Federalist (she became extremely famous by that time) in February 2016 where she works today as a senior writer.
She is also known as a CNN contributor, and it is worth mentioning that she used to work for Fox News too.
Today she appears periodically on NPR's "All Things Considered."
Due to her hardworking, broad experience and active participation in the life of society at the age of 39, she managed to earn the net worth estimated at one million dollars! She is also believed to get a quite decent salary of 400 thousand dollars per year.
This miniature lady (her height is only 5 feet 3 inches) also can boast numerous journalistic awards. Her blog videos on, 'townhall.com' was voted as the "Video of the Year" for 2007. Besides, she was awarded the prestigious, 'ACU Blogger of the Year Award,' at CPAC 2014.
Today you may find her on her Facebook page with more than 42 thousand subscribers, on her Instagram page with 37.7 thousand followers and Twitter account with 241 thousand followers.
What is known about Mary Katharine Ham private life?
Mary is a beautiful and smart woman, and therefore she did not suffer from loneliness. The journalist met a handsome man at a Washington panel discussion on media and politics, and Mary Katharine Ham wedding took place in 2011. His name was Jake Brewer, and he was a senior policy advisor in the office of science and technology in the White House. This man was also a co-founder of the immigration activist group Define American.
READ ALSO: Kasie Hunt bio: age, eye injury, parents, wedding, pregnancy
The couple had mutual interests to share, and their photos evidenced that these two people lived happily, until a terrible accident happened to Jake Brewer.
Mary's husband was also a social activist and that tragic day, on September 19, 2005, he took part in a bicycle ride to raise money to combat cancer. However, something went wrong… Police said the man died in the Mount Airy area early in the evening (the time was about 3:40 p.m.) when his bicycle went out of control at a sharp curve on Old Frederick Road. Jake was only 34. His vehicle collided with an oncoming car and got crushed.
On Instagram, his wife posted the photo where she pregnant, her beloved and their daughter are depicted happy and smiling. She wrote extremely touching words using quotes from the Holy Bible:
"We lost our Jake yesterday, and I lost part of my heart and the father of my sweet babies... I can never be without him because these babies are half him. They are made of some of the strongest, kindest stuff God had to offer this world. Please pray that he can see us and we'll all make him proud. God, I love him. Psalm 34:18, Philippians 1:3"
The President of that time also commented on the tragedy. He knew Jake and reproduced wonderful words on his account:
"I am heartbroken at the tragic loss of one of my advisors, Jake Brewer. We set out to recruit the best of the best to join their government and help us harness the power of technology and data to innovate new solutions for the 21st century. Simply put, Jake was one of the best. Armed with a brilliant mind, a big heart, and an insatiable desire to give back, Jake devoted his life to empowering people and making government work better for them. He worked to give citizens a louder voice in our society. He engaged our striving immigrants. He pushed for more transparency in our democracy. And he sought to expand opportunity for all. I've often said that today's younger generation is smarter, more determined, and more capable of making a difference than I was as a young man. Jake was proof of that."
It is difficult to imagine the feelings Mary had to bear. When the man died, the journalist was pregnant with her second child, and the family experienced financial difficulties, and they even opened a page named GoFundMe to raise about $200,000 for her children's education.
But she survived, and today she gave her heart to two little parts of her beloved husband – to their two daughters.
So Mary Katharine Ham is one of those women who never give up. She came through life difficulties and managed to stay strong, successful and take care not only about herself but about two little lives. Hundreds of thousands of people already admire her, but hopefully, two main people in her life, when grown up, will be extremely proud of who their mother is.
READ ALSO: ESPN Cassidy Hubbarth: age, height, ethnicity, net worth, is she married?