Zahra Elise bio: age, height, race and hot pictures
She does not like when someone compares her with Kim Kardashian or another celebrity with the hot and curved booty. Zahra Elise became famous due to her incredible body shape and a significant influence on social media. Now she has a title of one of the fastest growing fitness models in America and the whole world. Get ready to know some really exiting facts about the model in the article below.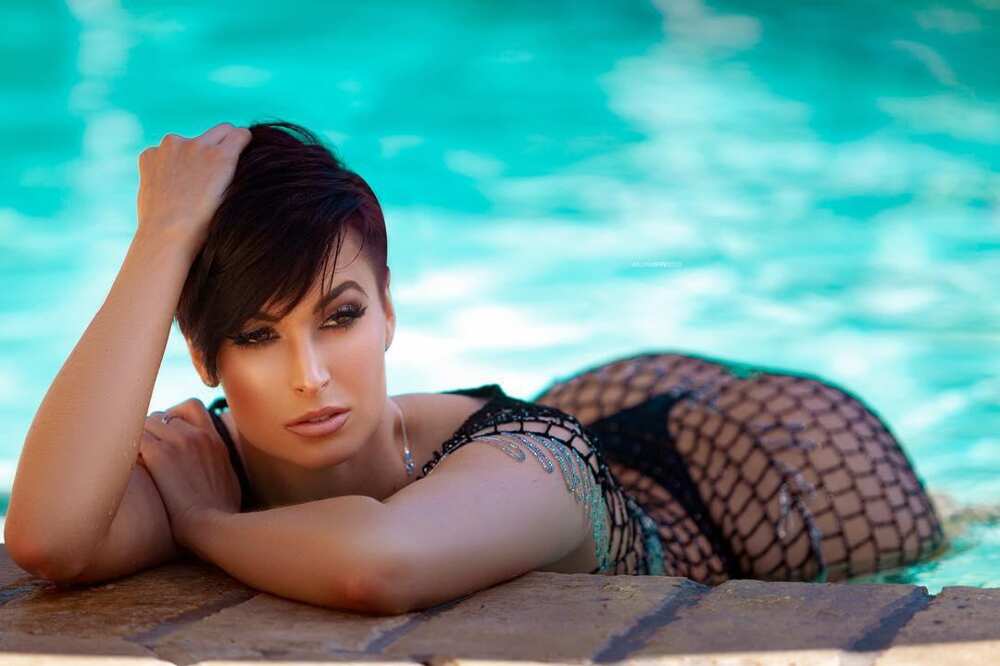 If you have never heard about this magnificent woman you probably will want after watching her Instagram photos, she claims she performed no surgical operations to increase her booty size and that all she has is natural.
Zahra Elise bio
Zahra Elise is a famous American fitness model and Instagram personality, who gained popularity due to her unusual beauty and body shape. She was born on 30th of December, 1993 at Virginia Beach, Virginia. The woman is 25 years old. There is no information about her parents and siblings. All that we managed to find is that she is the older child in the family of 5 younger ones. The girl raised and got her primary education at Temecula, California.
Looking at her pictures, we can notice, that she has unique appearance. It is because of her race, which is a mix of American-North and African-Japanese. Everything is combined so perfect that makes her not just beautiful, but the gorgeous woman.
Zahra Elise model
Zahra never dreamed of becoming a model. She was a tomboy in childhood, so a lot of people thought that she is a transgender, but the girl rejects such statements. If you look at her now, you will think that she saved some of the tomboy`s features such as haircuts, fashion style or features of character.
READ ALSO: Sierra Skye model: age, height, measurements and hot photos
Like every popular woman with beautiful curves, she has numerous complaints and rumours that her body is the result of plastic surgery. Zahra thinks the following:
I think being comfortable in my own skin is a process. We as people and especially as women, are our worst critics. I actually hate even looking at my pictures as I'm shooting. As far as being comfortable in front of the camera, It depends on the nature of the shoot. And to be quite frank, it really doesn't matter. I just have to s*ck it up and do my best.
Zahra never minds in the negative critics, and she works hard to become better than she is. Elise likes her body. You can see it on the numerous hot photos in bіkini and swimsuits. She does not afraid to show her natural beauty.
Her body measurements are quite far from the model`s standard, because of curves hips, but on the modern market, such beauty is highly profitable. So, her measurements are next:
Height: 170 centimetres or 5 feet 7 inches;
Weight: 65.8 - 70.3 kilograms or 145 - 155 pounds;
Brеast-waist-hips: 86-66-109 centimetres or 34-26-43 inches.
Zahra is a very private person, and it is difficult to find information about her personal life. There were the rumours about her relationships with different male models and sportsmen, but all of them she denies. Being a too hot woman, she was sеxually assaulted in a supermarket. One fan wanted to hug her, and when touching the object of desires, he grabbed her butty. Elise immediately pushed him away.
Despite all the unpleasant situations, Zahra Elise always remains smiling and hard-working person. She teaches us a lot of things. The first and the main one is that we have to love our body the way it is, without photoshop filters and exhausting diets or exercises. Of course, it is necessary to keep the body in feet, but without excessive efforts. Every human is beautiful, but it is difficult sometimes to see this beauty. Zahra could do it, and now she feels herself a delighted and self-sufficient person.
READ ALSO: Sophie Mudd bio: age, height, measurements and hot photos
Source: Legit.ng