Human Barbie Valeria Lukyanova: see the before and after photos
Valeria Lukyanova is a Ukrainian model who has become an internet sensation thanks to her appearance. She popularly goes by the name Human Barbie due to her resemblance with the doll. Did she undergo plastic surgery to get her current look?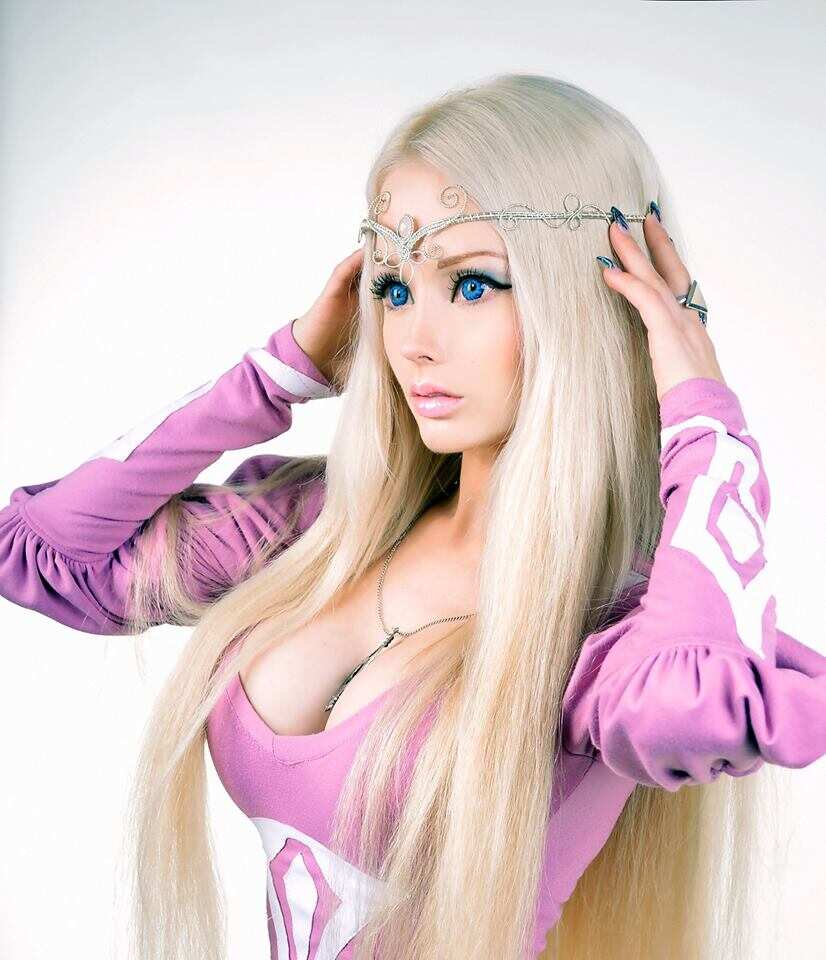 Many little girls all over the world adore playing dolls and wish to look like their Barbies. Moreover, many of them own small houses with furniture, plenty of clothes, cars, and even pets. Time goes quickly, the youngsters grow up, and their dreams change. However, only a few girls keep on following their dreams, and Valeria Lukyanova is one of them.
Human Barbie Valeria Lukyanova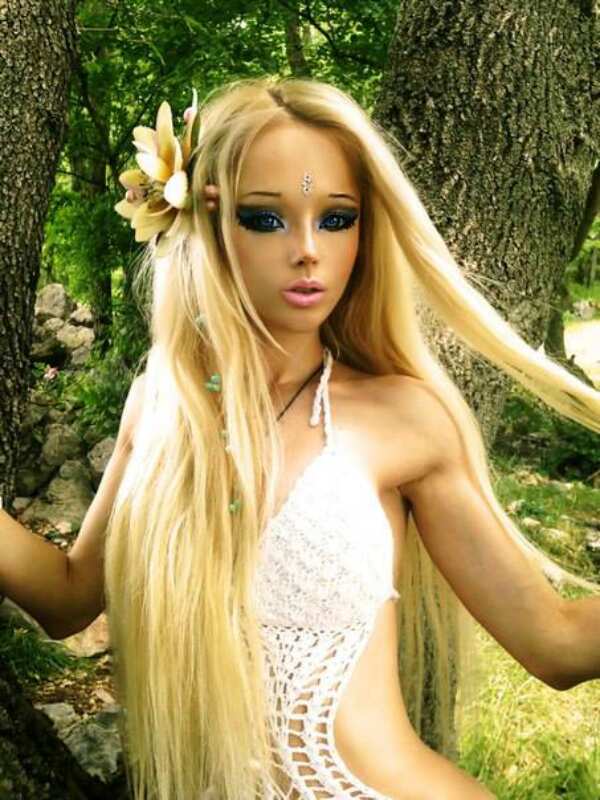 People regard her as a real life Barbie. Valeria has long blond hair, a thin waist, and a fit body and wears doll-like makeup. At first, you might even think that at the pictures you see is a full-length copy of the famous doll.. There are many discussions on social networks and forums connected to the young lady. How did she achieve the doll-like appearance? How does the human Barbie look like without makeup?
READ ALSO: Bobrisky's before and after pictures: how has his appearance changed?
Human Barbie before and after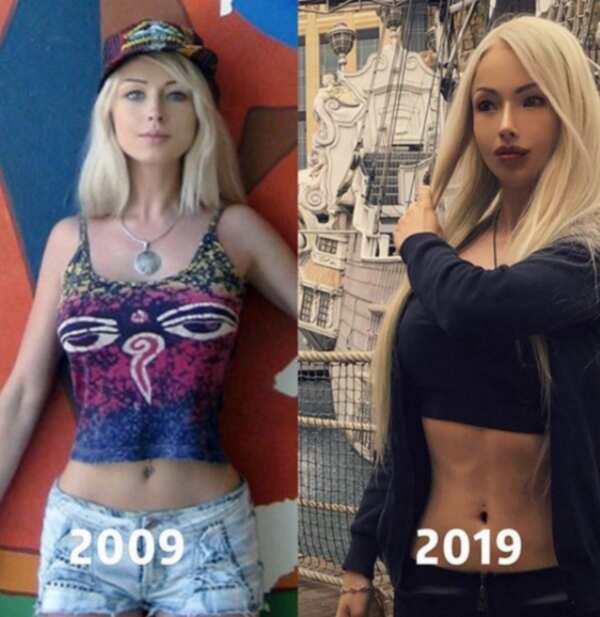 Valeria Lukyanova started to shine in the world of mass media in her early 20s. The young lady was a model and took part in fashion events (and even managed to win in some of them).
Then people started to notice the first slight changes in her appearance. However, being young and ambitious, the lady aimed at a better life and activity that would bring her overall attention.
Thus, she started to work on her body, spiritual, and mental development.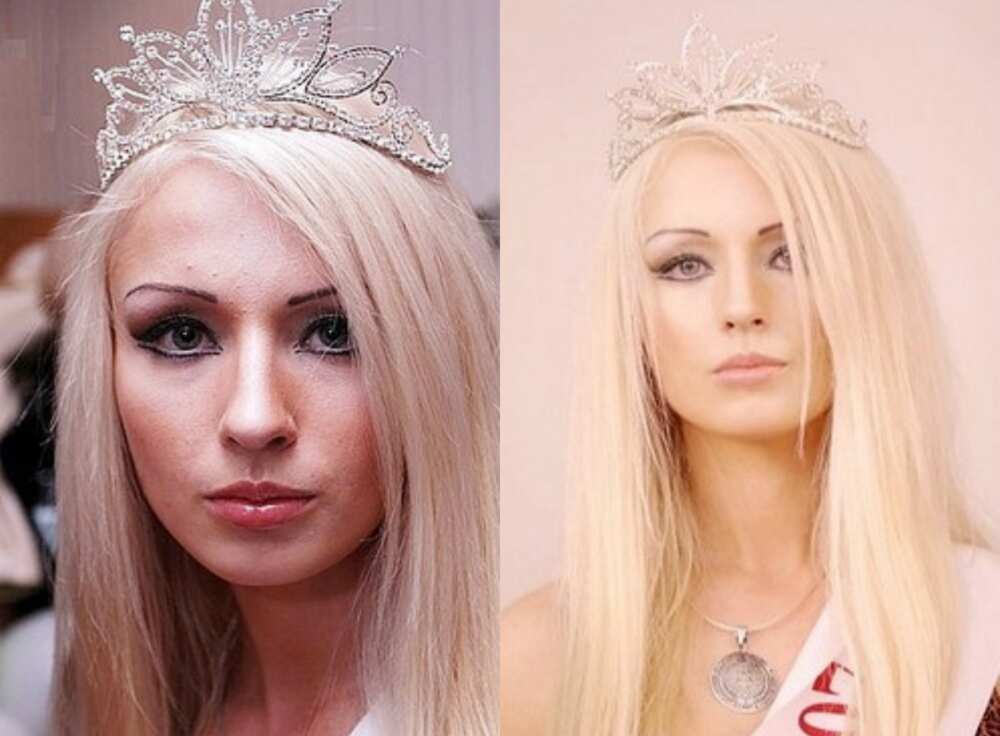 The model did her best following her dreams, and one day she obtained the appearance that was almost equal to the famous doll.
During her visit to Los Angeles, the Toofab Studio invited Lukyanova for an interview. The TV-show host asked her questions which worred all her fans. One of them was related to plastic surgery.
Valeria answered that her body and hair were the only things that changed over time. She had no operations. However, if her body required it, then she would undoubtedly consult a plastic surgeon. She also highlighted that it usually takes her almost one hour and a half to get her appearance done.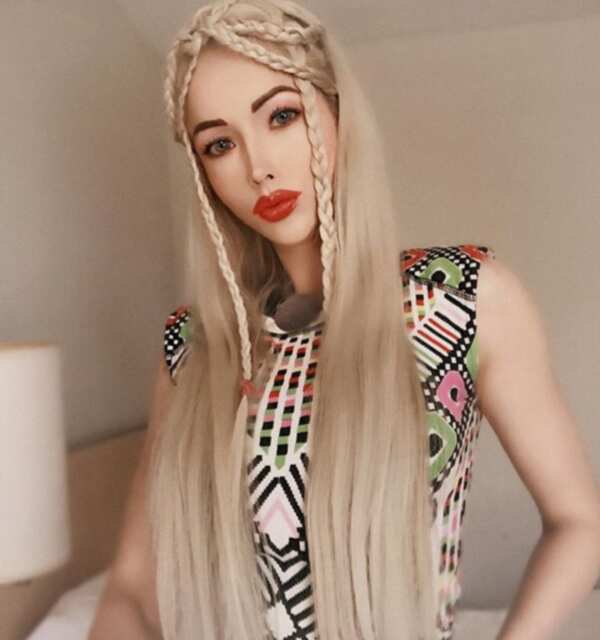 Later, it turned out that the young lady had removed several ribs to get such a thin waist, put in breast implants, resorted to rhinoplasty, and enlarged her lips. Valeria avoids the sun to keep her skin pale. She keeps on working on her body at the gym.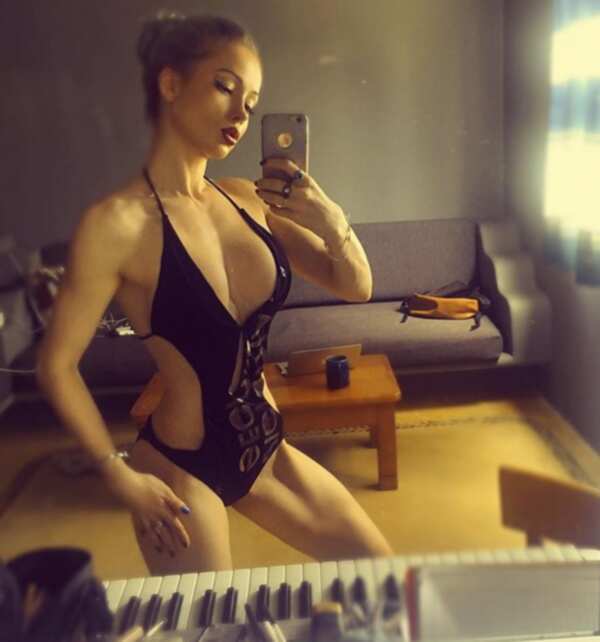 Valeria Lukyanova Instagram and Facebook profiles show that the lady's appearance is the meticulous work of a person who is keen on makeup. All of her pictures are perfect. However, how does the human Barbie doll look like in real life, without cosmetics, and the doll-eye contact lenses?
Take a look at the human Barbie without makeup and compare the results.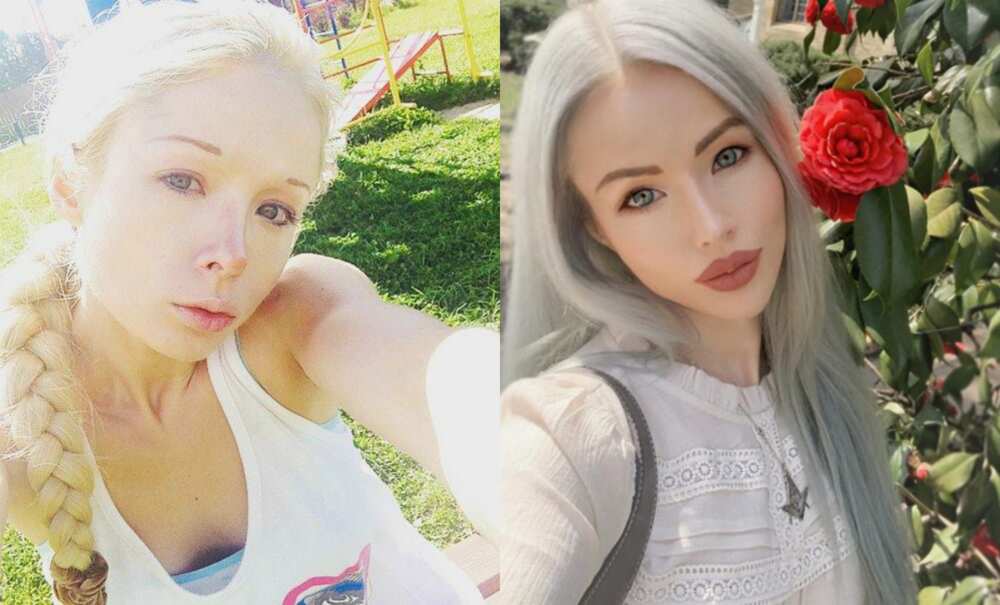 Here is another "Human Barbie no makeup" picture, where you can see what the lady hides under her makeup.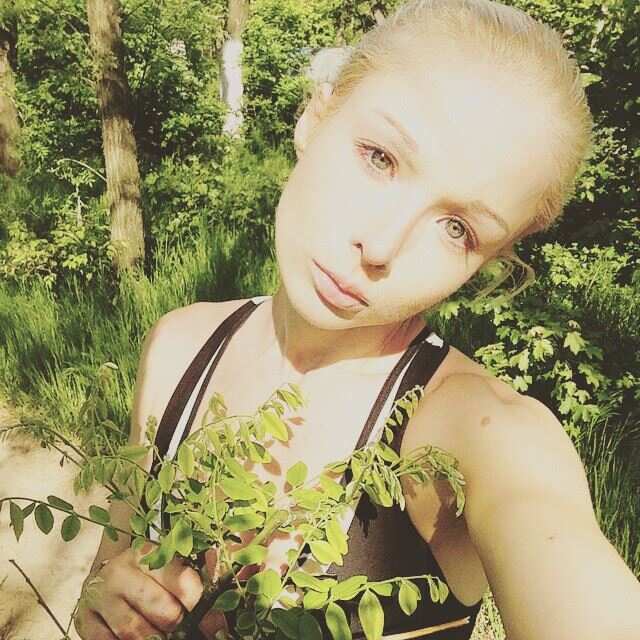 She is undoubtedly pretty even without cosmetic products.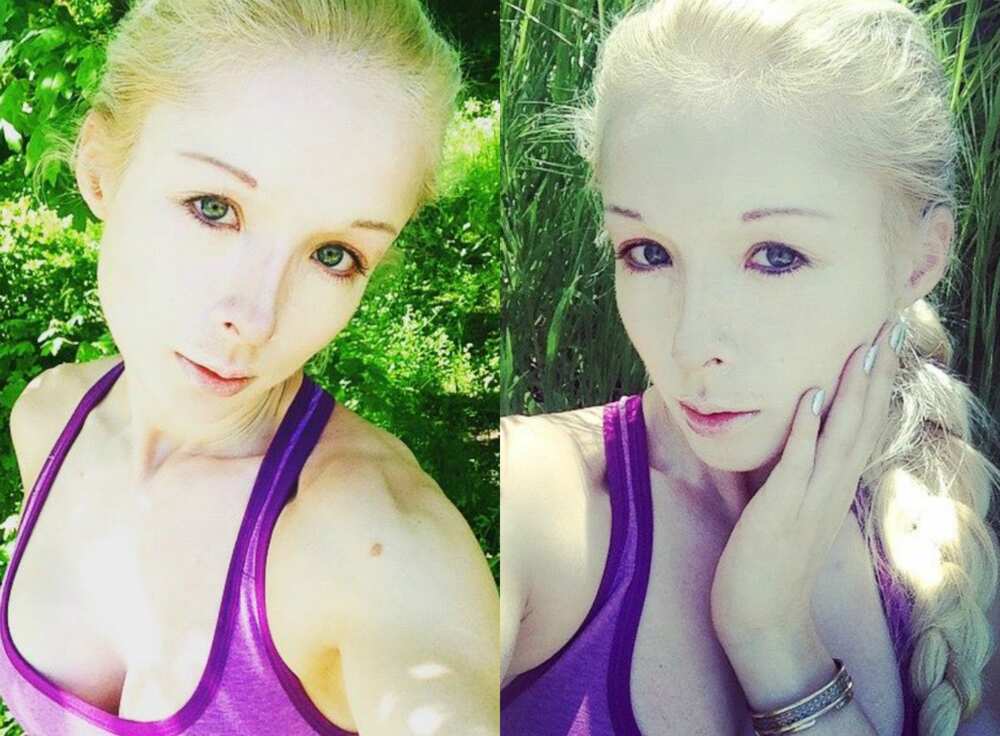 Valeria mentioned that she likes her natural beauty and shares it with her fans.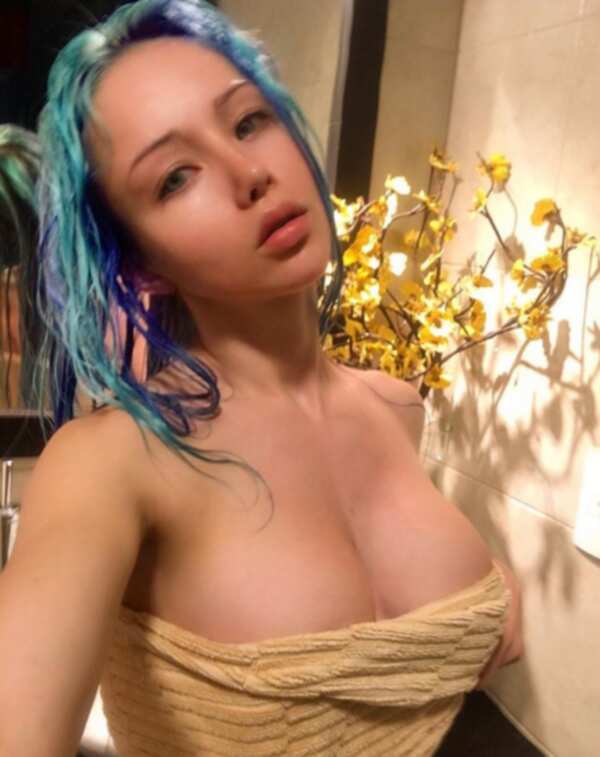 What does the Human Barbie do now?
READ ALSO: Barbi Benton then and now: see recent photos of the model
The Human Barbie now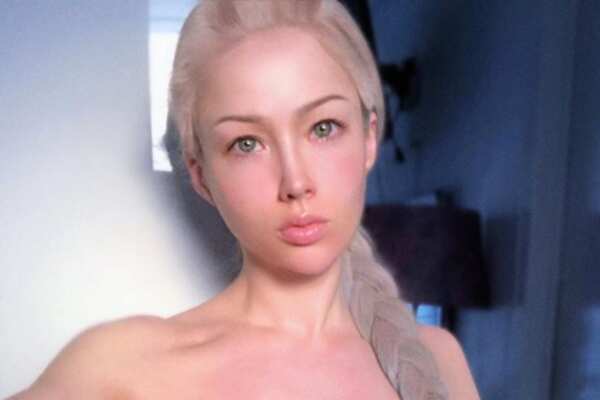 At present, Valeria Lukyanova is a spiritual development trainer.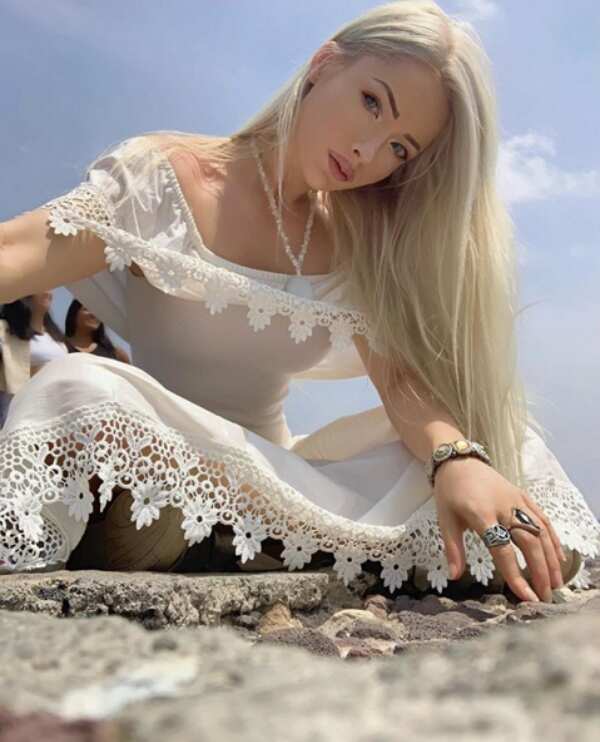 She regularly organizes different webinars and seminars for her followers.
Moreover, she has established a brand that produces handmade cosmetics.
Being a vegetarian, she follows a special nutrition system that helps to keep her body fit.
The Human Barbie studies foreign languages and sings songs in Spanish. One should also note that she is also a composer. She took some lessons in DJing and does it pretty well up to now.
Regarding her appearance, Valeria Lukyanova uses fewer cosmetics than before and looks even more attractive and natural.
READ ALSO: Celine Dion age and recent pictures 2019
Source: Legit.ng