Nafessa Williams biography: age, parents, movies and TV shows
Fans of the popular TV series Black Lightning know the character called Anissa Pierce very well. This character was created due tothe doubtless acting talent and beauty of Nafessa Williams. However, many people know nothing more about Nafessa. So if you want to surprise your friends with your broad worldview, keep on reading the article, because we prepared the best facts about the Black Lightning star.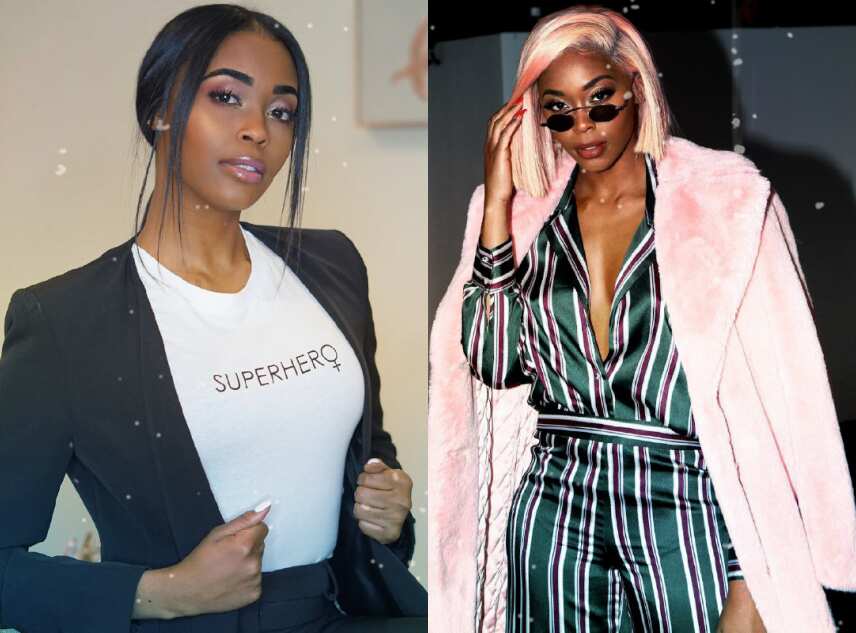 This lady can be called an upcoming star because her career only begins. However, she is already interesting to the public. Why? Read below!
Top facts from Nafessa Williams biography
This young lady was born on 4th December 1989 in Philadelphia, Pennsylvania, USA. Therefore Nafessa Williams age is 29. Nafessa Williams parents were African-Americans, so the actress has this ethnicity.
She got her first education at Robert E. Lamberton High School and then in West Chester University. She entered there on purpose. Her first desire to save the world from criminals, drugs and all bad things lead her to study criminal justice. She was going to become a lawyer, and when the time to pass her exams came, something went wrong. Nafessa commented on this situation in one of her numerous interviews:
"I was really close to taking the LSAT and working in the DA's office, and I just didn't like it. I was like, Can you see yourself working at this law firm 20 to 30 years from now and being happy? That's when I became my own hero and started to follow my dreams and make them a reality."
Nafessa Williams started her acting career in 2011 from the film Streets. Nafessa portrayed Nicole Gordon there. The same year she appeared in ABC soap opera series called One Life to Live portraying Deanna Forbes in 33 episodes.
READ ALSO: Richest Hollywood actor and celebrity in 2018
Also, the actress has her own brand clothing line called Saturday Dreaming. She co-founded it with her best friend, Michelle Savage. These ladies produce fashionable clothes at affordable prices. Nafessa commented on the goal of this brand:
"When I was at college, I'd always shop on a budget, and I was always grateful that I could go to Forever 21, spend $100 and get an entire outfit. So, I wanted to always give that back and give young girl bosses who want to follow their dreams and are needing to shop on a budget but look like they have already succeeded in whatever industry or field that they are in."
Moreover, the young lady does charity work. She collaborates from time to time with Beatrice Foundation – an organisation that feeds the homeless on Los Angeles' Skid Row. Williams commented:
"I love the Beatrice Foundation. The work they do is so important, so gratifying. I just wish I had more time to give to them."
It seems that Williams does her best to be a superhero in real life.
What is the list of Nafessa Williams movies and TV shows?
The star is still young, but she already has appeared in the following movies:
Streets (2011) – in the role of Nicole Gordon
The Dirty 30 (2014) – Samantha Kimm
Brotherly Love (2015) – Simone
The Man in 3B (2015) – Krystal
Restored Me (2016) – Monica Berry
Burning Sands (2017) – Toya
True to the Game (2017) – Sahirah
Black and Blue (2019) – Missy
One could see her face not only in movies but also on TV in the following projects:
One Life to Live (2011) – in the role of Deanna Forbes
The Bold and the Beautiful (2012) – Margo Ivey
Dumb Girls (2013) – Female Co-Ed #1
Survivor's Remorse (2014) – Adina Parker
Real Husbands of Hollywood (2015) – Eboni
Code Black (2015) – Dr Charlotte Piel
Twin Peaks (2017) – Jade
Tales (2017) – Jenny
Black Lightning (2018 – today) – Anissa Pierce.
What is known about Nafessa Williams private life?
On the internet, in Nafessa's interviews, on Twitter (with 37,5 thousand readers) and her Instagram (with 307 thousand followers), one will not find cues on the actress' relationship status. However, in 2010 there was a Tweet on the girl's page telling that her boyfriend was the best, but there was no boyfriend's name.
Some people mistakenly think about Nafessa Williams gay minority reference. The matter is that Nafessa portrays a black lesbian superhero in Black Lightning. So perhaps such association appeared because of her role. This role, by the way, rips off all labels in the world of superheroes. In 2012 Norwegian band Kollektivet even made a joking music video called "Superheroes Can't Be Gay". So Anissa ruins these stereotypes. Nafessa portrays a character who is close in problems to many American teenagers. In one of her interviews, the actress told a story about a girl-teenager who approached her:
"She said that after seeing Anissa she now feels normal being a lesbian. It's pretty cool because as a young black girl I didn't have a superhero to look up to – there was no one who looked like me."
Besides, Nafessa interprets her role of a lesbian superhero as a black lesbian's role in society. The woman is so preoccupied with modern social drawbacks like homophobia, racism, sexism and others that she transferred these feelings into her character. She revealed a secret of Anissa portrayal:
"If you were to come into my room at the studio where we film, you'll see pictures of Harriet Tubman. You'll see pictures of Rosa Parks. I've got Solange on my wall. I've got Trayvon Martin. I remember the people who I have to be a voice for, who are no longer here. Sandra Bland is on my wall. I've got this wall of inspiration of people who inspired who Anissa is."
We remind you that Harriet Tubman is a black skinned fighter against slavery; Rosa Parks a fighter for the rights of black skinned people; Sandra Bland is a black skinned woman arrested because of injustice, and Trayvon Martin was a black skinned 17-years-old boy who has been shot on the street.
It is extremely touching that Nafessa Williams not only plays a superhero on TV series but also acts like a superhero in her everyday life. This inspires the fans of the star (including teenagers) to do good, and that is what worth respect!
READ ALSO: Annie Verret bio, parents, college and relationship with Jordan Spieth
Source: Legit.ng