Christian Okoye: wife, son, net worth, highlights and football life
Nigeria is the homeland for many talented and famous people like the actor Richard Ayoade, the actress Sophie Okonedo, the footballer Victor Moses, the musician Wizkid and many others. It is high time to speak about one more famous personality – Christian Okoye. If you happen to not know this name, reading this article to the end is a must for you! He is one of those celebrities whose life is worth being discussed.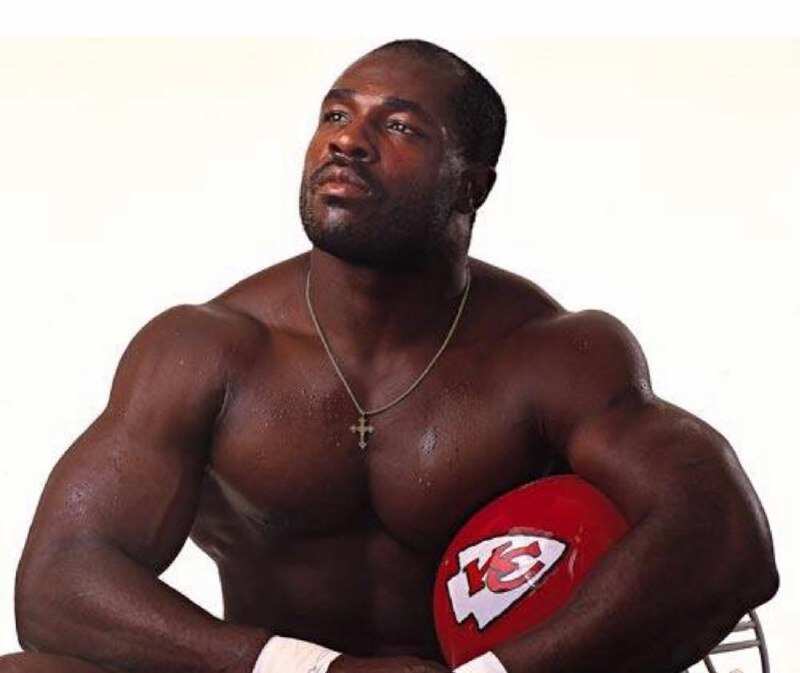 If you happen to ask an American football fan to name ten most powerful footballers, many of them will recall the name of Christian Okoye. His fans appreciate him and rivals know and remember him as the Nigerian Nightmare. Why is it so? Go on reading to find it out.
Christian Okoye net worth and personal life
This year a Nigerian American football star will be 58 already (on August 16th). Christian Okoye NFL career was successful, and today the football star has a rest from football with his decent net worth estimated at 2 million USD.
Besides, he is a family man. Christian Okoye wife is called Lauren Brown. They have three children: daughters Tiana and Laylah, and son Kosi.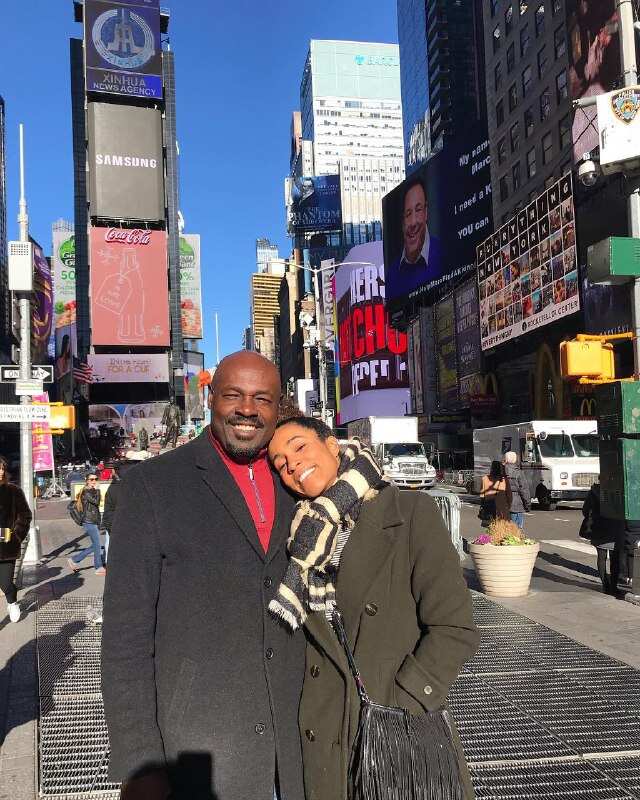 However, the public attention will forever be concentrated on Christian Okoye son topic, that is painful to the family as long as the couple has lost their first child. The star described in one of his interviews the situation as follows:
"Last year, I had a lot of problems, and I might as well come out and say it. I didn't want to talk about it last year, but my wife and I lost our first child. And it wasn't like we lost it during pregnancy. My wife had the baby, and the baby died after 23 minutes. Everything was going fine; the baby was fine. But not even the autopsy could tell us what happened."
Despite this tragic event, the footballer went on playing and remained morally and physically strong.
Perhaps, the story of his family influenced the worldview of this strong man, but after ending up his career, he started working with children. Once he said:
"Sports can be the ticket for getting them out of where they are at. Sometimes in the inner city, the kids only know that environment. We try to bring them out, show them what it is like to have dreams."
He visited hospitals and worked with fundraising companies. It is very inspiring when a sportsperson demonstrates on their own example that dreams may come true and despite all difficulties, there is nothing unachievable in this world.
READ ALSO: World richest football player ranking
What are Christian Okoye highlights?
It may seem strange, but unlike many other talented people, who have noticed their professional skills at an early age, Okoye knew nothing about football till the age of 23! So as many other young boys he tried football at the University. He was noticed by Jim Schaaf, the Chiefs' general manager at the time. He said about Christian:
"We thought he was almost too good to be true… Our personnel people said this kid has got everything. He's got the size; he's got the speed, he has got the intelligence, he's got the character."
As it is already known, he was called the Nigerian Nightmare. It happened because of his powerful and unique running style. He literally was able to cause terrific impressions from collisions with him of the game field. One of such incidents happened to Christian's rival Richard Dent from Bears at Soldier Field. The favour was on the Chief's side, but still, Okoye closed the match with 16 carries in the Chiefs' final 23 scrimmage plays. About one of his carries he remembered later:
"I was running a stretch play to my left side. Richard Dent comes around. I have to get my first down, right? I saw him coming, lowered my shoulder and we collided really, really hard. He fell this way; I fell that way. I got up; I couldn't feel the right side of my face. We never spoke about it until I believe it was Super Bowl weekend two years ago. Somebody just asked him, 'What was the worst hit you took?' He pointed at me. And when he pointed at me, I remembered!"
Besides, Okoye's abilities were noticed by the coach, and it made him look at this player from a different perspective. The matter is, that the Nigerian Nightmare could run the 40-yard dash in 4.4 seconds and his career record was 3,321 yards and 31 touchdowns rushing in 500 carries (about 6.6 yards a carry). So when the coach Jim Milhon spoke about Christian, he mentioned first of all his unusual approach to the game:
"He has changed many aspects about the way teams play us. They can see as soon as he walks on the field that he is no ordinary player. Just watch (their reaction) when he takes a handoff… Because teams key on him so much, he makes our handoffs and misdirections to other players so much more effective. He has also helped our passing game in a similar way."
Christian Okoye was added to the Chiefs' Hall of Fame in 2000. However, he played only six seasons in the whole rushing for 4,897 yards and 40 touchdowns.
He is a multitalented personality, as long as he was good not only at football. Okoye had a 35-inch vertical leap and could jump in length for 23'10". He bench-pressed 405 pounds and power-cleaned 395. Moreover, he squatted a breathtaking 725 pounds what proved his fantastic power.
His season 1989 is called outstanding by many football lovers. Among his achievements are the following:
The first-team All-Pro two times;
The Mackie award for his numerous touchdowns in the AFC;
He was voted the American Football Conference MVP by the National Football League Players Association and the League MVP by Quarterback Club of Washington DC;
He got Courage Award in Baltimore;
He is now a member of NAIA Track and Field Hall Of Fame, Missouri State Sports Hall Of Fame, Kansas City Chiefs Hall Of Fame/Ring Of Fame and Senior Bowl Hall Of Fame;
In 2006 Okoye became the Founder of the California Sports Hall Of Fame.
Despite all said above, not all of Okoye's years were productive. He managed to miss out eleven games with his multiple injuries and was called one on the most misfortune player ever. His career was not so lasting, and he ended it in 1992.
We do not know the secret of Nigerian power, but we can certainly admit that Christian Okoye is still one of the most outstanding football players in the world. Some people have a talent in drawing, singing or dancing, but Christian Okoye was born to become an exceptionally physically strong person, and Chiefs were lucky to get him on their team.
READ ALSO: Who is the most popular footballer in Nigeria?
Source: Legit.ng