Naira Marley Ruggedman beef: what does Davido think?
Things seem to get hotter: the recent Naira Marley Ruggedman beef has stirred many, and Davido is among those who are willing to settle the matter as soon as possible. Indeed, the quarrel has gone too far from his point of view, and all this noise should be down already. The thing he did to settle the situation down is amazingly mature!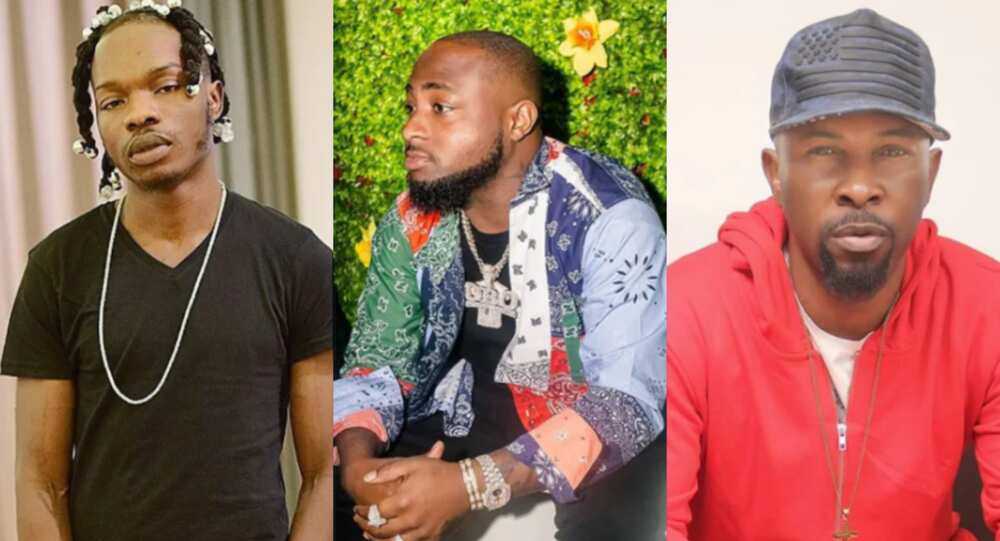 You must know about the scandalous grudge between two famous Nigerian stars. Everybody knows about it already. Now, Davido, one of the brightest stars in Nigerian music, found himself under the fire for expressing his opinion on the situation.
What does Davido really think about this collision of opinions?
While Naira Marley was speaking about the Yahoo business as a right thing, Davido's reaction was, "Nobody Holy". There was a storm of criticism around this comment, no matter how double-edged it could sound. The audience was raging because of the acuteness of the topic of Yahoo business. It is one of the most sensitive things for Nigerians, and this is not the best choice for empty talk.
READ ALSO: Medikal - Father ft. Davido: audio, lyrics, reactions
All this happened a little more than a couple of weeks ago. Since that time, fans have expressed a lot of unpleasant estimations of the top singer's intelligence, suspecting him of supporting the Yahoo business. A celebrity like Davido's may not worry much when such things happen as they are hardly able to affect his popularity much.
The Nigerian star has recorded and posted a video in which he explains his point of view and calls both the fighting musicians to come to peace and squash their beef. Davido says that he loves both the rappers and respects them both, but it is necessary to stop. Nigerians can be very sensitive to a range of certain things, he says, and it is essential to stop fighting around the matter of the notorious Yahoo business. Also, he insists that Ruggedman is a true legend of Nigerian music and that this one reason must be enough for Naira Marley to respect him. "Let love lead", the famous rapper added.
As we can see, the previously controversial opinion on the Naira Marley Ruggedman beef has turned into a piece of sincere truth: the quarrel should be stopped. Naira Marley should stop calling Ruggedman new offensive names simply for the sake of sheer respect, and painful topics like the Yahoo business should no longer be discussed in such a manner.
READ ALSO: All I Want Russ ft Davido, reactions, video and lyrics
Source: Legit.ng