Flavour songs are popular not only in Africa but also far beyond its borders. The Nigerian singer, songwriter and multi-instrumental performer who achieved great success by the age of 35 perfectly combines English and Igbo languages in his lyrics and music. He became famous in 2011 when the video for his song "Nwa Baby" (Ashawo Remix) collected 39 million views. Keep reading if you are interested in his creative work.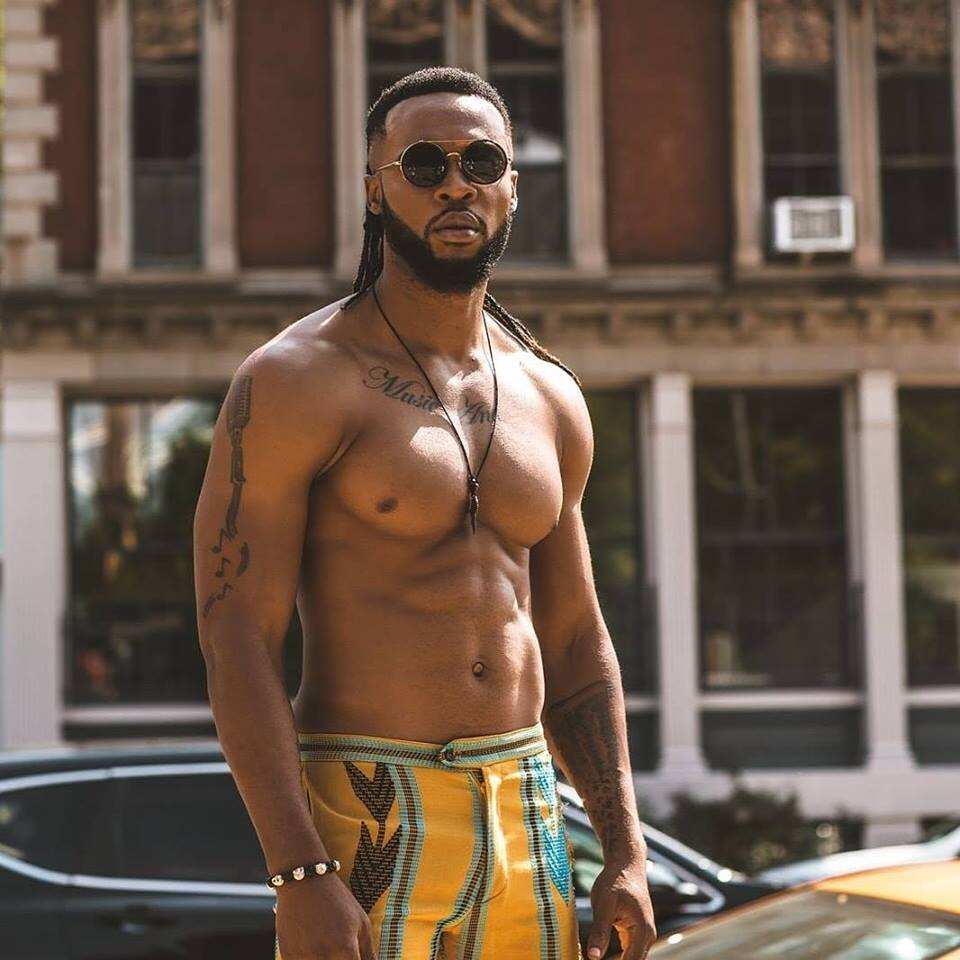 Year after year, Flavour confidently walked towards success, and for a good reason. Millions of people know his tracks. Chinedu Izuchukwu Okoli, better known under the pseudonym Flavour N'abania, received several musical awards in his career, as well as a large number of nominations.
Below you will find the latest songs of the famous Nigerian musician with short descriptions and our opinion.
Flavour songs 2018
Although only a couple of months have passed since the beginning of the year, the artist has not released a single track. But his songs are so high-quality that they collect a large number of auditions and views over and over again. It is a good idea to take a look at the works of the musician for the previous year together, even though there were not so many tracks when compared to 2017.
Someone like you (17/02)
YouTube views: 1.13 million
It is a very musical song that tells about beautiful, sincere love that can change the course of your life. This track is different from many written by the musician because it is very romantic, soulful and gives gentle emotions.
The musician managed to create a very light and bright clip that creates a very relaxing atmosphere. It can be a perfect choice for a romantic evening with the girl you like to melt her heart.
Time to Party ft. Diamond Platnumz (25/07)
YouTube views: 18.5 million
Flavour tells that he parties every day. This song really creates a party atmosphere and takes you into the dance. It is amazing how from track to track Flavour manages to create such a good mood. It is an unbelievable talent to create a hit that will not leave indifferent anyone. His songs beam some unique dance atmosphere because it is just impossible to sit still.
Crazy Love ft. Yemi Alade (25/10)
READ ALSO: Latest Phyno songs 2018-2019
YouTube views: 5.2 million
Flavour's songs are quite popular, and it is utterly not surprising. They are very rhythmic. This one is not an exception. Are you ready to dance with Flavour and Yemi? In this song, he and Yemi Alade look very harmonious. It is complicated to take the eye of the picture, thanks to handsome musicians and good choreography in the video clip.
As the name implies, the song is dedicated to love. Artists were very good at conveying passion and adoration. In general, the musician successfully transmits his idea in tracks. Many performers sing about love, but Flavour did it in a particular way, in his way.
Awele ft. Umu Obiligbo (11/12)
YouTube views: 3.5 million
This song has a perfect beat like many other songs performed by the artist. Flavour hits make people uplifted and make them want to dance. He conveys the unique African style and colouring through his tracks.
The musician keeps himself in good physical shape and loves to demonstrate it on the screen. In collaboration with Umu Obiligbo, Flavour managed to create a beautiful and musical hit. As well as the performance in the Igbo language added charm to the song.
Igbo music is gaining increasing popularity. Phyno, Olamide and others read and sing their lyrics in Igbo. Using this African language adds charm to musician songs. This feature makes Flavour songs special and unique. Time after time, he shows a high level of professionalism, not only in the recording of his tracks but also in live performances. He does have a large number of awards, an even more significant amount of nominations. Flavour's success is not surprising at all because his music is an art.
READ ALSO: Shaku Shaku dance origin and history