Most powerful pastors in the world
Religion is a part of our life, and in Nigeria, it is especially prominent. The entire African continent is famous for having some of the most powerful pastors in the world. If you have always been interested in the list of the most influential pastors in the world, you can read it right here, and see who are the greatest pastors worldwide! Are there any pastors from Nigeria on this list?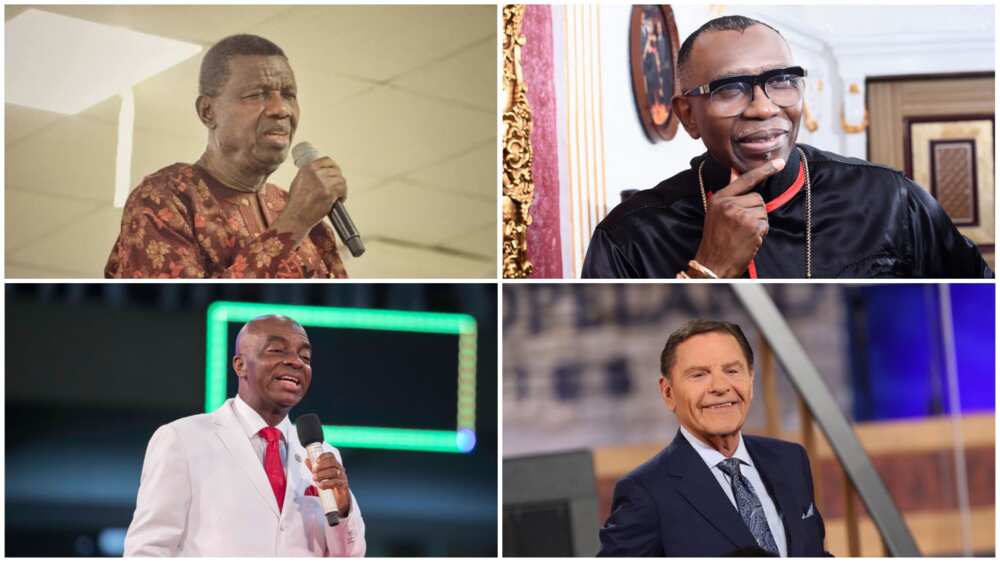 These pastors changed the life of so many people around the world. They inspired them to believe in God and follow the main religious principles. Their success stories are all different, but what they have in common are their amazing inspirational speeches and endless influence.
Best pastors in the world: the top-10 list
The term "pastor" comes from Latin and means shepherd. The primary responsibilities of the pastors are leading the Christian congregations and giving spiritual advice to the community. Some of the pastors have already become popular and gained a lot of followers for their wisdom and bright mind. These people show their power by preaching about their religious beliefs and attracting the audience.
In this article, you will learn the life and success stories of the most powerful pastors worldwide. Discover who the most powerful preacher in the world is, and what helped this person to become so influential. It is a fascinating story!
10. Irene Tshifhiwa
Unfortunately, this pastor passed away in October, but her legacy still lives on, and the influence that she made on people is prominent. She was born in Venda, Limpopo, where she got her primary and secondary education, as well as tertiary studies. This woman was a pastor from South Africa, and throughout her childhood and teenage years, she had spiritual visions of the future, which is why she decided to become a pastor later on. She had a husband who she married in 1984, but he passed away in 1992, leaving her a widow. They did not have any children.
She used to work in the Standard Bank of South Africa for eleven years, but then she decided to become a pastor instead. She started her pastor career under the protection of CWC (Christian Worship Centre). She was an owner of the church in her native town Venda and also was the leader of the World Restoration Service for World Peace by Jesus Christ, being especially prominent for her related work.
9. Joel Scott Osteen
This pastor is one of the most famous pastors in the USA. He is based in Houston, Texas, and is known for his work as a televangelist. Usually, his sermons that are broadcasted on TV are viewed by more than 7 million people per week, and more than 200 million people per month. Except that, he has also written and published seven books of his own. These books ended up on the list of best sellers compiled by the New York Times. He is especially famous for his book titled "Your Best Life Now".
Joel Osteen was born in Houston in the large family of John and Dolores Osteen. His father was the pastor of Southern Baptist religion and a founder of Lakewood Church. He received his primary education in Humble, Texas. Later, he moved to Tulsa, the city in Oklahoma, for his university education, but he did not manage to complete it. He came back to Houston in 1982 and decided to found a TV program on Lakewood television.
For seventeen years, he would produce the sermons by his father, working behind the scenes. Even though his father often encouraged him to try preaching, he chose to produce, since it was more comfortable for him. However, in 1999, all of a sudden John Osteen passed away from the heart attack, and his son eventually took his place. He began regularly preaching and became the new pastor of the Lakewood Church. Since he accepted this position, the attendance of the church grew very significantly – from 5,000 attendees to 43,000.
The services of Lakewood Church are watched in more than 100 countries worldwide. In 2006, Joel Osteen was included in the list of top-10 most fascinating people by Barbara Walters. He was also listed as the inspiration of presidential candidate and Senator John McCain. In 2010, President Barack Obama invited the family of Joel Osteen to have the Easter breakfast with him at the White House.
Joel Osteen preaches by focusing on God and all the ethical principles people are supposed to follow. He prefers to concentrate on the positive attitude and love and does not put much emphasis on the devil and sins. This pastor inspires people by speaking about God as the merciful deity, instead of giving a lot of focus to the wrongdoings and mistakes of people.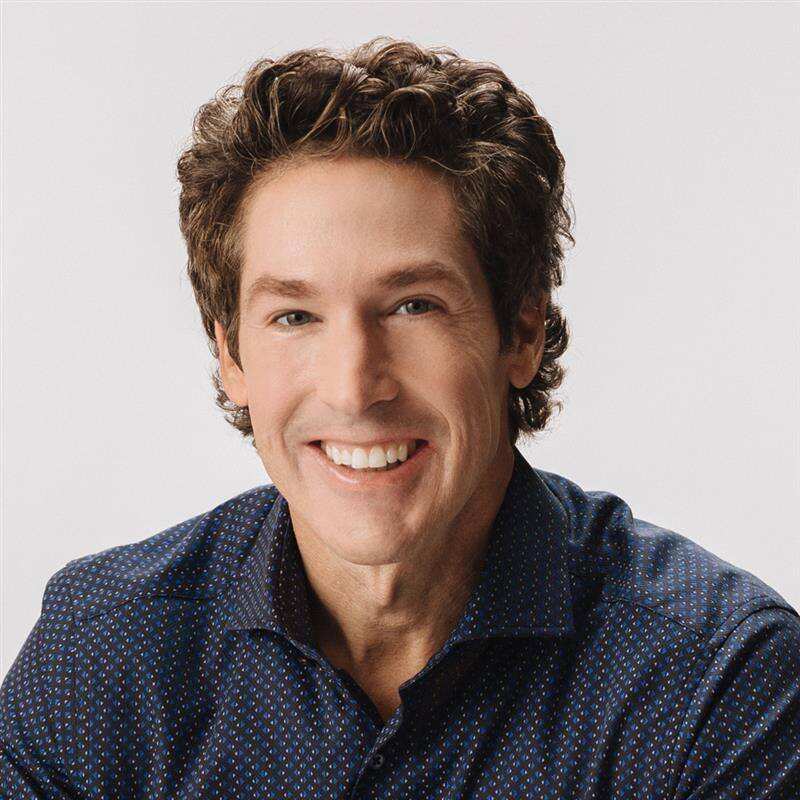 8. Benny Hinn
The full name of this pastor is Toufik Benedictus Hinn, even though he is famous under the shortened version of his name – Benny Hinn. He comes from Jaffa, Israel, and is based in this country. He is famous for the "Miracle Crusades", which are the summits dedicated to faith healing and revival. Usually, those summits are held in the major cities, and the stadiums are used as venues for them. These events are widely broadcasted on the TV program "This Is Your Day".
Benny Hinn was born in 1952, and his parents had a lot of heritage including Palestinian, Greek, and Armenian. He has been raised according to the Eastern Orthodox traditions. After the Arab-Israeli War in 1967, his family immigrated to Toronto, Canada. While being in Toronto, Benny Hinn converted his faith to Pentecostalism and joined the troupe of singers. During that time, he was very devoted to his religion.
When Benny Hinn moved to the United States in 1983, he founded the Orlando Christian Center. In this centre, he started holding the healing services for people. Usually, these healing services evolved into the "Miracle Crusades", and started being broadcast on television. The first service was shown on TV in 1989, and since then, the "Miracle Crusades" has become one of the most watched and appreciated shows on Christian television. It is believed that he heals people with various disabilities and diseases. Except that, Benny Hill has written a lot of Christian books and donated plenty of money to charity.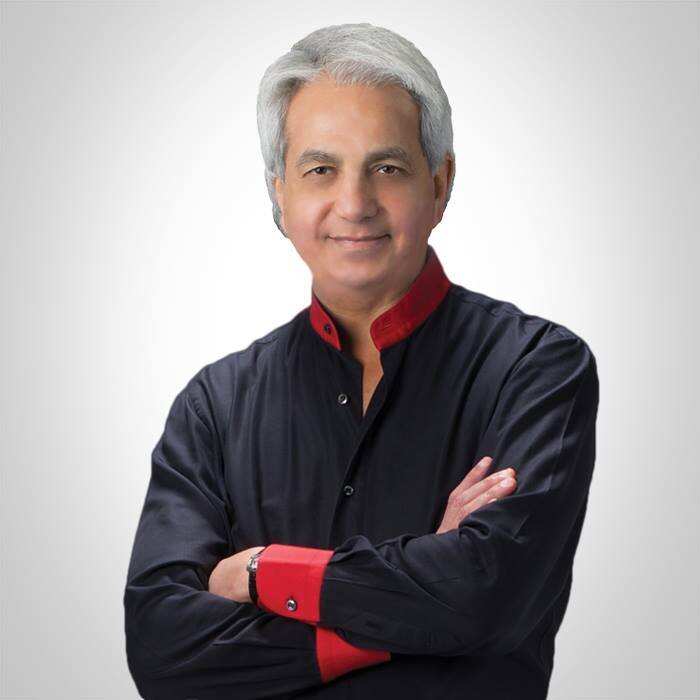 7. Chris Oyakhilome
This man belongs to the rating of top-10 most powerful pastors in Nigeria, and he also is much respected worldwide. He is commonly known under the name "Pastor Chris". His sermons were translated in more than 140 languages. His church has over 40,000 followers, including the famous entrepreneurs and politicians. He is based in Lagos, Nigeria, and is a president of Christ Embassy, the mega-church also renowned under the name Believers' LoveWorld Incorporated.
Chris Oyakhilome was born in 1961, and he was the eldest child in his family. He is known not only for preaching but also for his prominent work in philanthropy, for instance helping the people in poverty and supporting those who suffer from diseases. He has released plenty of books, with one of the most popular ones being "Rhapsody of Realities", which is sold all over the world. He spreads his messages on social media, mainly Twitter and Facebook. He often hosts the conferences not only in Nigeria but also in South Africa, Ghana, Canada, the United States and the United Kingdom. Chris Oyakhilome holds a doctorate, which he has received from the Ambrose Alli University. He is the head of International School of Ministry, which frequently holds conferences with the attendees from multiple countries of the world. He usually motivates people through hopeful messages and clear wisdom.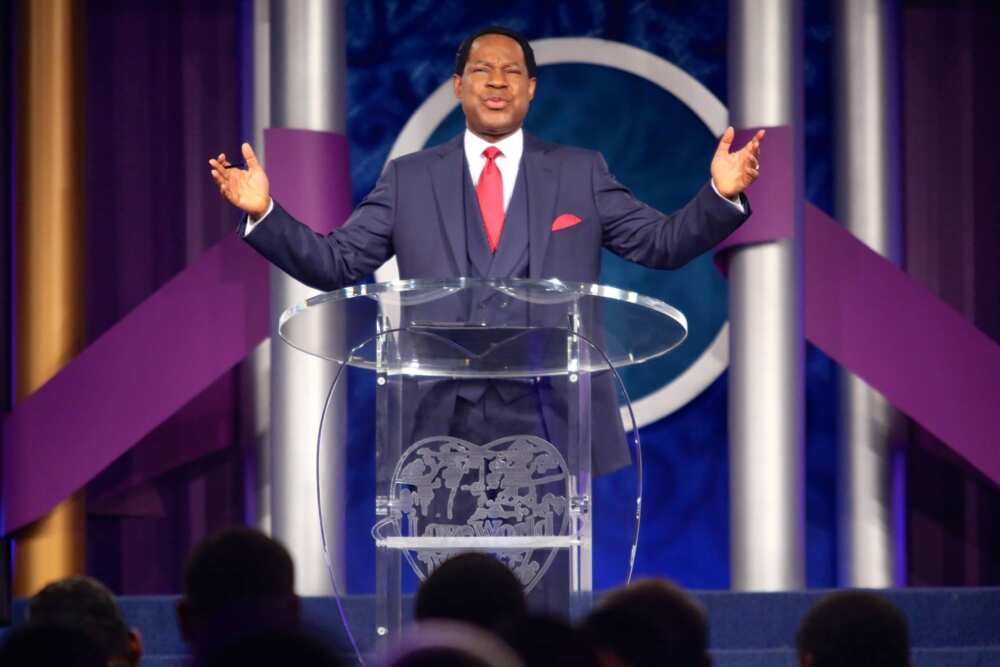 6. Prophet Uebert Angel
This prophet has founded the public Pentecostal ministry called Spirit Embassy, which is situated in Zimbabwe. Later, it went through a rebranding, changing its name to the "Good News Church". This pastor is often called the young and charismatic prophet and spreads the message about God wanting his flock to be rich. Except that, he is not only a pastor but also a businessman who holds a few successful enterprises.
Uebert Angel originates from Masvingo, the city in Zimbabwe. Eventually, he decided to move to Manchester in England, and this was where in 2007 he founded his Spirit Embassy. This ministry has attracted plenty of followers worldwide, and there are a lot of branches of it in African and European countries. Except that, he is the founder of the Osborn Institute of Theology, which is the online Bible school.
His career as a businessman started in 2005, and he has had a lot of successful enterprises currently, which include Club Millionaire Limited, Sam Barkeley Construction, the Angel Organization, and The Millionaire Academy. Together with his wife Beverly, he has been doing a lot of charity work, including founding the Uebert Angel Foundation, which provides a scholarship to the less privileged students. He founded the Free Earth organisation, which works in the humanitarian direction to make sure that the poor people have their basic needs.
READ ALSO: Best pastors in the world
5. Bishop Ayo Oritsejafor
This bishop is also Nigerian, and he holds significant influence on the religious life of our country. He is known under the name "Papa Ayo Oritsejafor", but his full name is Ayodele Joseph Oritsegbubemi Oritsejafor. He is the pastor of the church which is situated in Warri – Word of Life Bible Church. In 2005, he became the official president of PFN (Pentecostal Fellowship of Nigeria), and he held this position until 2010. The same year, he was elected as the President of CAN (Christian Association of Nigeria), which is the main organisation for the Christian people. He became the first leader of the Pentecostal faith. He was also the first person who launched the Miracle Crusade through satellite in 1987, together with the known evangelist Joe Martins.
Ayodele Oritsejafor was born in Lagos, Nigeria, in the religious family. The mother of the future preacher, Mrs Roli Oritsejafor, was the frequent member of the CAC (Christ Apostolic Church). The interesting thing about him was that before five years old, he did not talk at all, but when he finally started talking, his speech was incredibly clear and could be compared to other children of his age. He became a born-again Christian when he attended the evangelical crusade, which took place in Sapele. He decided to become a student of the All Nations For Christ Bible Institute, which is in Benin City. Ayo Oritsejafor said that he had a vision where he is preaching to a lot of people wearing a suit and that he heard a voice telling him that this is what he will be doing for the rest of his life. The voice then asked him to take his word to the world. So, Ayo Oritsejafor obeyed and founded his own church.
As Oritsejafor confessed, he owes everything that he has in life to God and his mentors that helped him reach his success in ministry with their influence. He speaks of himself as a servant of God and considers himself an instrument of ministry from God. The main values that he shares with people are salvation, empowerment, holiness, repentance and deliverance. He helps the less privileged people by carrying out the various empowerment programs for them, and he also battles poverty. He set up the African Broadcasting Network, which is a religious channel intended to share the word of God with African people. Currently, it is viewed in more than 75 countries of the world, and can also be watched online through WebTV.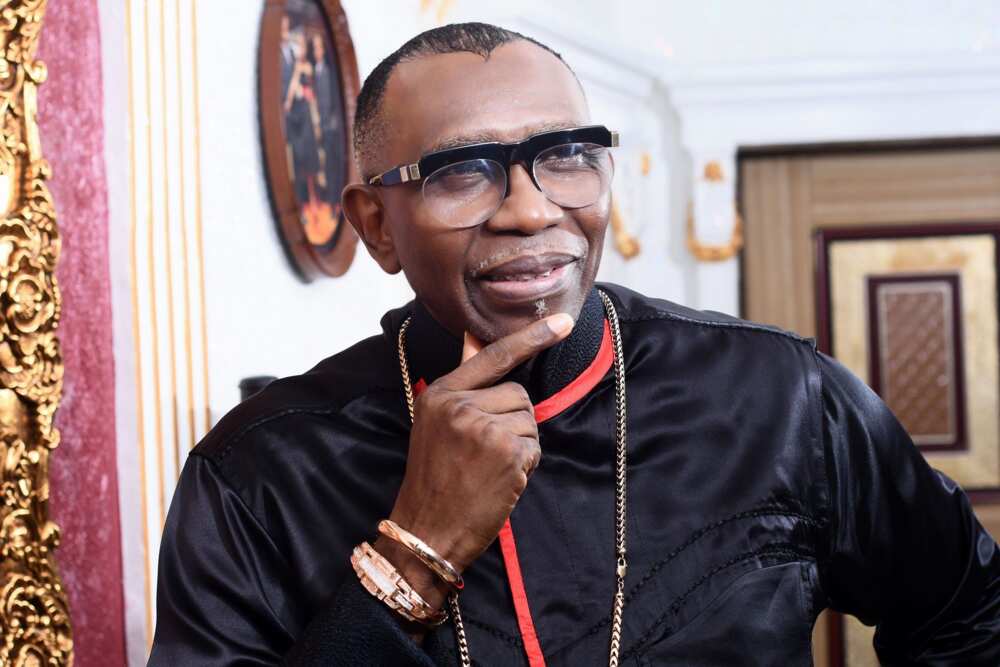 4. Marion Gordon "Pat" Robertson
Pat Robertson is not only a preacher but also a politician, CEO and media mogul. Most people know him for being the host of "The 700 Club", which is one of the leading programs at the Christian Broadcasting Network. This program has been running for almost 60 years. Pat Robertson is a supporter of conservative Christian ideology. He is one of the most famous and respected American preachers.
He was born in 1930 in Lexington, Virginia. He came from a political family and was the youngest son out of two. His father was a Senator. When he was young, Marion was given a nickname "Pat" by his older brother Willis, who often pat him on the cheeks and said "Pat, pat". Later, he chose this nickname as his first name instead of Marion Gordon. To this day, he takes the names and titles very seriously.
Robertson had a really eventful life. After his education at the Washington and Lee University, he joined the Marine Corps and served in the Korean War. The pastor later returned to the United States and went to study at the Yale Law School. He failed his New York bar exam, and shortly after, he decided to drop his wish of becoming a lawyer and undergo the religious conversion. He established CBN in 1960 and promoted it by going door-to-door and asking his neighbours to purchase the cable box. He later received influence from the more famous pastors, notably John Giminez who helped with donations. Nowadays, CBN is a widely broadcasted channel in 180 countries, and it is translated into 71 different languages. When Robertson resigned from the position of CEO of the CBN in 2007, he let his son, Gordon, take his place.
Pat Robertson managed to enter the presidential run in 1988, from the Republican Party. However, his campaign was not successful in most states, and he did not win the election. After his presidential campaign was over, he went back to the CBN, where he remained to broadcast religious shows.
He has written a best-seller book "The New World Order", which came out in 1991, as well as several other works. He has been active in the political life of the United States, and also he holds a few successful businesses all over the planet.
3. Pastor Enoch Adejare Adeboye
Here is one more famous Nigerian pastor, who carries a significant influence on the religious reality of our country. He was born in 1942, and his native town was Ifewara, Osun State. He came from the low-income family of four children. The young Enoch was very passionate about education, but he had no money to go to university. Eventually, the young man managed to convince his father to sell a goat so that he can give him money for education. The father obeyed, and Enoch did not let his hopes down, showing the incredible desire for studies, especially mathematics and science. He studied in University of Nigeria and University of Lagos. He is a Doctor of the Applied Mathematics, and he proceeded to become the lecturer at the University of Ilorin and Lagos.
His religious journey has begun in 1973. He is now the general overseer of the RCCG (Redeemed Christian Church of God). When he joined RCCG, he first worked as a translator from Yoruba into English, for the sermons of the church's founder Rev. Josiah Olufemi Akindayomi. He was given the title of the pastor in 1977, and then, in 1981, he proceeded to become the General Overseer. For the next three years, he combined the work at the University of Ilorin with the part-time preaching, until he finally was ready to sacrifice full time to preaching.
The church where Adeboye is the General Overseer used to be not very famous before he stepped in. However, nowadays it has a lot of branches internationally, in more than 196 countries. It also has around 14,000 branches in Nigeria alone. Enoch Adejare Adeboye has said that he has an aim to establish the church buildings within five minutes of the walking distance if the city is developing, and in the most developed cities, he wants to do the same thing, but with five minutes of driving distance.
Adeboye is also known for his endowments of the four major Nigerian universities, among which there are the University of Nigeria and Obafemi Awolowo University. He often organises various religious events, including crusades, gatherings for Bible studies, evangelistic programs, revivals and outreaches.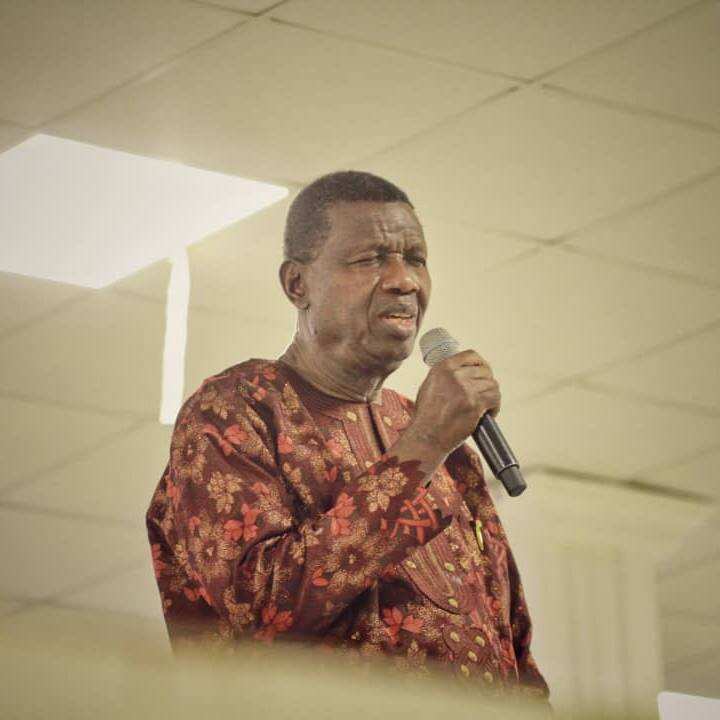 2. Bishop David Olaniyi Oyedepo
This pastor is very popular and active in Nigeria, and everyone who is interested in the religious life of the country knows about this man. He is a writer of Christian books, an architect, businessman, and preacher. He is a bishop of the Faith Tabernacle mega-church, which is situated in Ota, Ogun State. He also owns the Living Faith Church Worldwide, which is also known by the name Winners' Chapel and situated in more than 300 cities of Nigeria and worldwide. The churches are in all the Nigerian states, 45 countries of Africa, Dubai, United States and the United Kingdom. David Oyedepo is known as one of the most powerful and influential preachers in Nigeria and is one of the Christian charismatic movement pioneers. He is also a chancellor of Landmark and Covenant universities.
David Olaniyi Oyedepo was born in 1954 in Osogbo, Nigeria. However, he originates from Omu-Aran, which is a city in Kwara State. He came from the mixed family of a Muslim father and Christian mother, but both of his parents were people of faith. His parents were the ones who introduced him to the religion and its importance. In 1969, after David's teacher influenced him, he became a born-again Christian. He was an architecture student at the Kwara State Polytechnic in Ilorin, and later he has done brief work with the Federal Ministry of Housing. However, he later resigned to do the missionary work. He also studied at Honolulu University, which is in Hawaii, United States, and received a Human Development PhD from there. Later, he decided to dedicate himself to faith and religion.
At first, the church organised by David Oyedepo was established in Kaduna. However, it later moved to Lagos, and Oyedepo was claiming that God sent him the vision that he has to reach out to the citizens who live in Lagos. Nowadays, the church is widely developed throughout the world, and Oyedepo is a hugely successful business person and preacher. He has published plenty of books and is the CEO of a few successful companies. He also works in the youth empowerment sphere and does a lot of charity work.
1. Kenneth Max Copeland
This preacher is the most popular and influential one in the entire world. He does not only preach but also writes books, performs music and is a televangelist. He changes people's lives by sharing God's word with them. He usually preaches the message of prosperity and abundance. His ministry, called KCM, teaches people healing, faith, love, restoration and prosperity, influencing them throughout the various media. The life motto of KCM is "Jesus is Lord".
This man was born in the city of Lubbock, which is in Texas. His childhood dream was to become a pilot, but later, in 1962, he converted to Christianity and started preaching. Before the conversion, he was a successful musician and had one hit that made Billboard Top 40, called "Pledge of Love". However, he decided to dedicate his life to ministry and gospel work. He still made his dream of being a pilot come true, when he enrolled in the Oral Roberts University.
His ministry is extremely popular among the American and worldwide Christians, and it has a lot of viewers on television, as well as on his website kcm.org. He is also the leader of Believer's Voice of Victory, which is a Christian network which spreads the word of God among people. Usually, the ministry of Kenneth Copeland takes place on the campus, which has a 1,500-acre territory and plenty of various facilities. He has become famous by spreading his word through television, online social media, selling his books, CDs, and DVDs.
This preacher is really popular, and of course, as in many other cases, the controversies could not go past him, but the most important thing is that he influenced a lot of Christians positively.
That was the full list of powerful pastors who have done miracles with their faith and belief. They have made a lot of people better and stronger.
READ ALSO: Who is a pastor according to the Bible?
Source: Legit.ng