7 types of drama in literature explained (with examples)
What comes to your mind when the word drama is mentioned? Most people think of something created for theatre, television, or radio. They are correct. There are multiple types of drama, each with unique elements or characteristics. All have a place in modern culture and should be appreciated.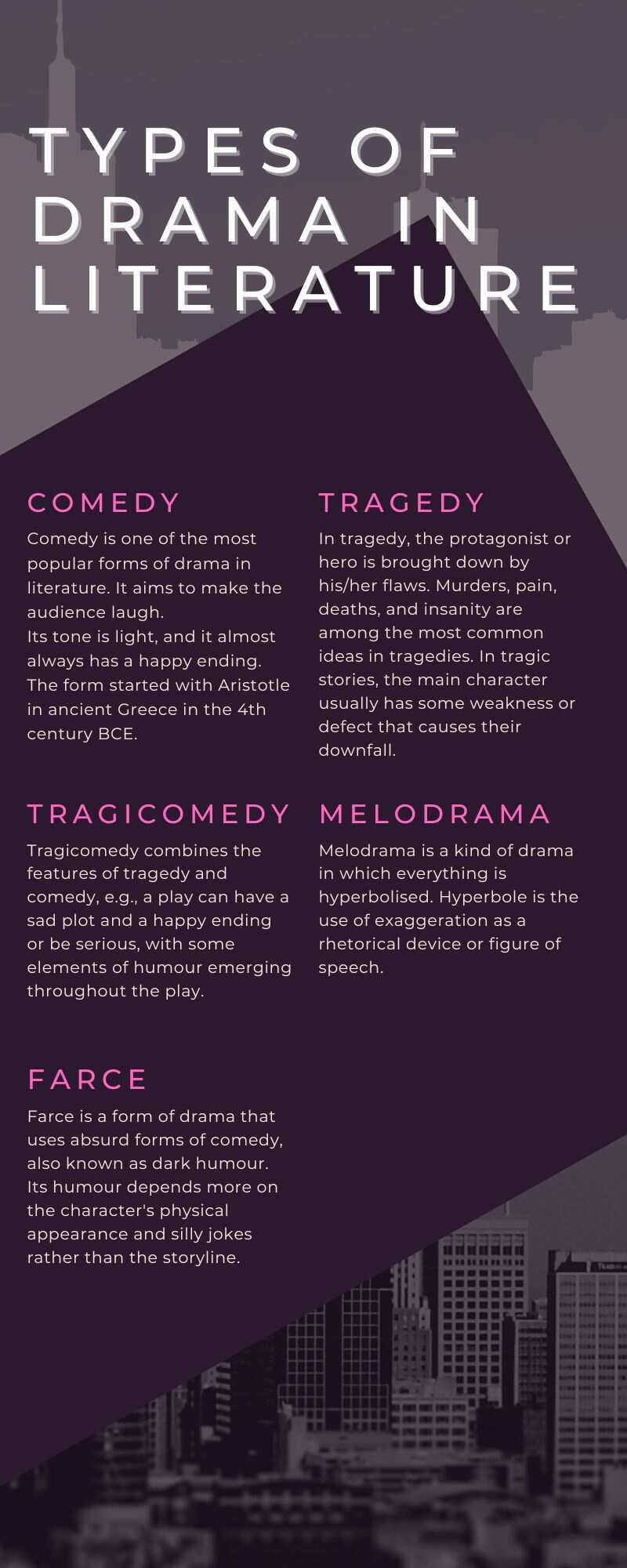 Understanding the various types of drama is important for people who enjoy literature, acting, and other forms of artistic creation. Usually, drama is performed rather than read. Discover more below.
Types of drama: all you need to know
Dramas are normally called plays. Their creators are known as dramatists or playwrights. They have been performed since the days of Aristotle, i.e. around 335 BCE.
What is drama in English literature?
The word drama was derived from the Greek words δρᾶμα and δράω. The first means an act or play, while the latter means to act or take action.
In literature, drama encompasses the portrayal of fictional or non-fictional events through the performance of written dialogue. Through it, stories and events are brought to life by actors on a stage.
Aristotle, a famous Greek philosopher, defined it as a poetic composition acted in front of audiences in a theatre. Its purpose is to arouse the audience's feelings and purge these emotions, thus making people stronger emotionally. It combines performance, dance, music, and props.
Types of drama in literature
Below is an exploration of the various forms of drama in literature. The elements of drama are scenery and costume, musical score, libretto, characterisation, plot, and thought content. These elements are seen in all types.
1. Comedy
Comedy is one of the most popular forms of drama in literature. It aims to make the audience laugh.
Its tone is light, and it almost always has a happy ending. The form started with Aristotle in ancient Greece in the 4th century BCE.
Examples of drama are Noises Off by Michael Frayn and The Simpsons. The latter had a 26-year run. Most characters on the show had hilarious characters.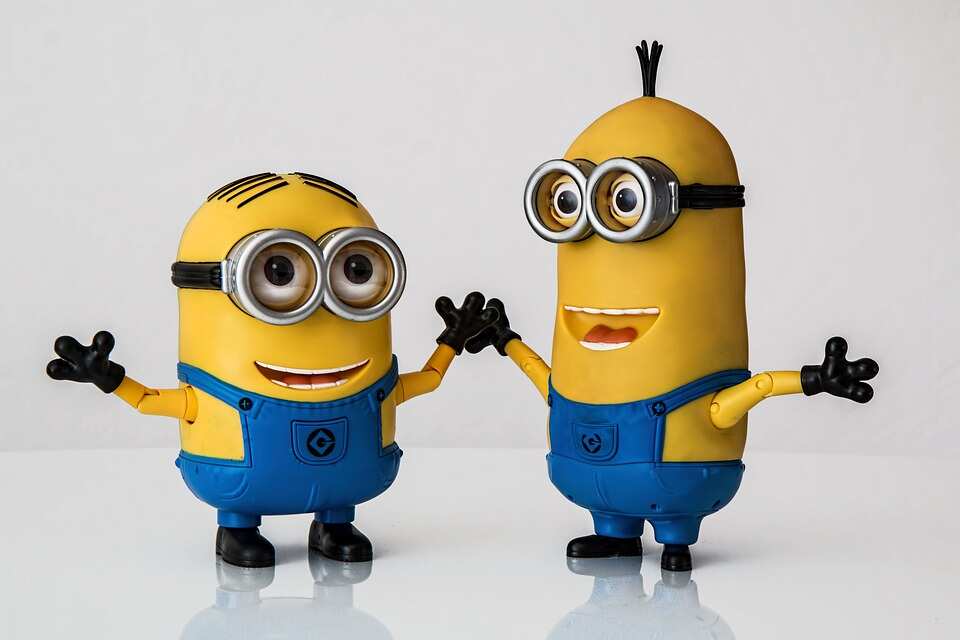 2. Tragedy
In tragedy, the protagonist or hero is brought down by his/her flaws. Murders, pain, deaths, and insanity are among the most common ideas in tragedies. In tragic stories, the main character usually has some weakness or defect that causes their downfall.
The aim of tragedy is to release of certain emotions from the audience. It arouses sensations of pity and fear. Actors leave the theatre with an understanding of the ways of gods and men.
The audience's catharsis comes through witnessing disastrous and moving changes in the fortunes of the protagonist. Examples are Hamlet, Oedipus Rex, Romeo and Juliet, and Julius Caesar.
3. Tragicomedy
Tragicomedy combines the features of tragedy and comedy, e.g., a play can have a sad plot and a happy ending or be serious, with some elements of humour emerging throughout the play.
Unlike comedy and tragedy, tragicomedy emerged a bit later, in the times of the Roman Empire. Roman dramatist Plautus was the first person to write a tragicomedy.
In his play Amphitryon, he used the lightheartedness of comedy but chose gods and kings as the main characters. He noted that every human being's life features some tragedy and comedy. An example is The Merchant of Venice.
4. Melodrama
Melodrama is a kind of drama in which everything is hyperbolised. Hyperbole is the use of exaggeration as a rhetorical device or figure of speech.
Usually, themes depicted in melodramas are simple and without any unpredictable plot twists. There are quite a lot of stereotypes in such dramas.
The primary goal of a melodrama is to awaken feelings in the audience. Melodramas are mostly love stories with charming heroes, scary villains, and beautiful heroines.
Melodrama originated much later than comedy, tragedy, and tragicomedy. It first appeared in France at the end of the 18th century. Examples are All That Heaven Allows by Douglas Sirk and Now Voyager by Olive Higgins Prouty.
5. Farce
Farce is a form of drama that uses absurd forms of comedy, also known as dark humour. Its humour depends more on the character's physical appearance and silly jokes rather than the storyline.
Farce differs from a comedy in that the plot is primarily illogical, and the occurring events are impossible. Examples are Airplane! by Jim Abrahams and Waiting for Godot by Samuel Beckett.
6. Opera
Opera is a staged drama entirely set to music. It is made up of vocal pieces with instrumental accompaniment and usually with orchestral overtures and interludes.
In some operas, the music is continuous throughout an act. In others, it is broken up into discrete pieces separated by spoken dialogue or recitative. Examples are La traviata by Verdi, Carmen by Bizet, and Die Zauberflöte (The Magic Flute) by Mozart.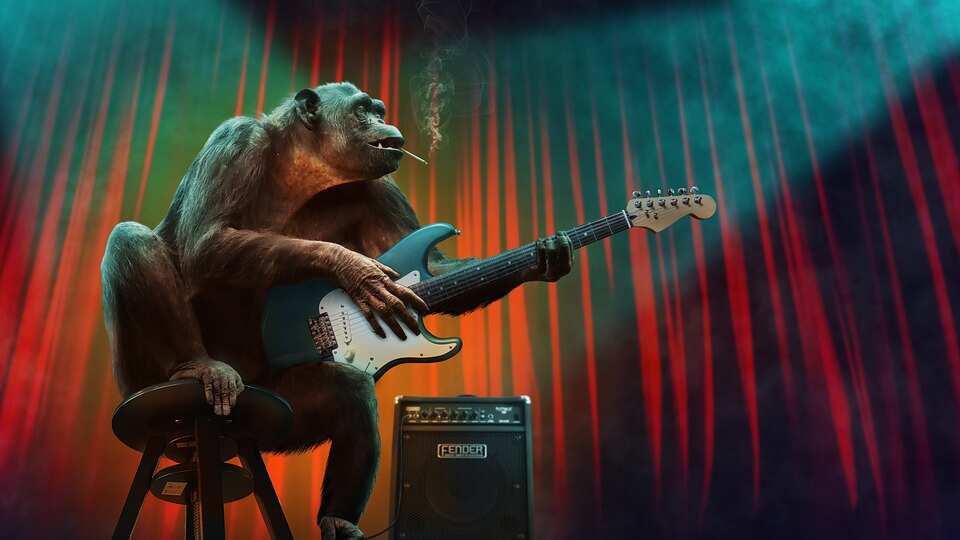 7. Musical
Musicals combine songs, spoken dialogue, dance, and acting. It is pretty easy to confuse them with operas. In an opera, the lines are sung, but a musical employs dialogues infused with music performances. Examples are The Sound of Music and My Fair Lady.
What are the elements of drama?
The elements of drama are plot, musical score, scenery and costume, libretto, thought content, and characterisation.
What are the different types of costume in drama?
The main types of costumes in theatre are historical, fantastical, dance, and modern.
How many types of drama are there?
There are seven forms of drama, as explored above.
Understanding the different types of drama is important for all lovers of literature, theatre, and film productions. Drama started as a form of entertainment with the ancient Greeks and has evolved and split into different forms and types.
READ ALSO: Background of the study in research: guide on how to write one
Legit.ng recently published a guide on how to write the background of a study in research. The background of the study is one of the key aspects you need to get right when you are writing a research paper.
The background is the key to introducing the audience to the topic of your research, and it is different from the lead part. It is more in-depth - it explains why your research topic or thesis is worth your readers' time.
Source: Legit.ng