Tie-dye clothing is very popular in the big fashion world. This print stands out most vividly among the trend prints in 2019 namely strip, floral, and animal patterns. Juicy, rich, consisting of a vibrant colour palette it looks like a cocky rebel on the background of classic prints. Do you want to know what you need to create this fashion trend at home? Keep reading our post below to find out more about materials for tie and dye and the process of making.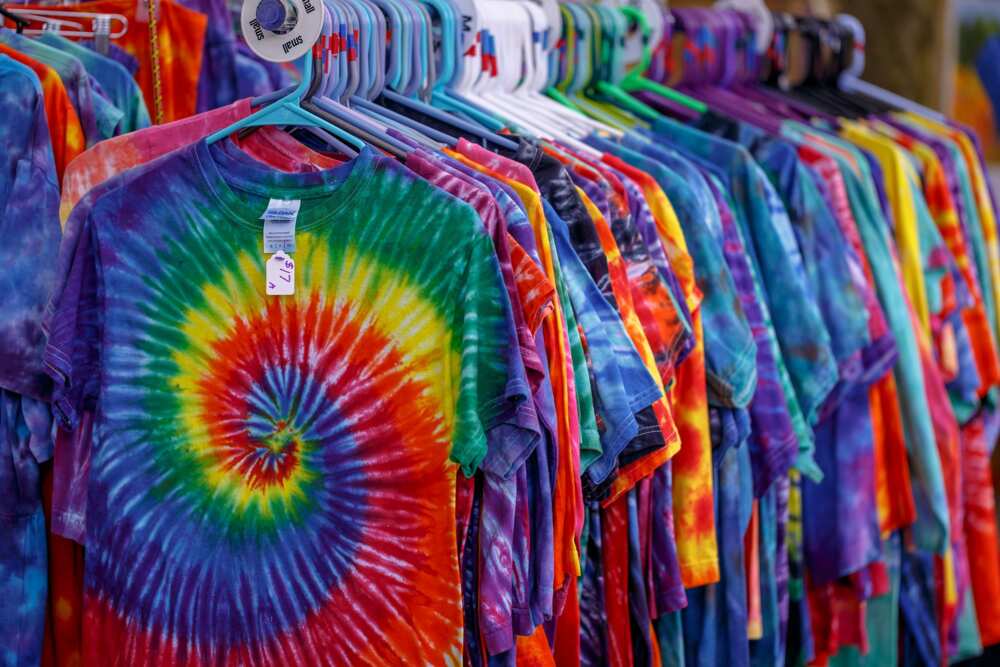 Before we provide you with the list of the tools and materials you will need for tie-dye as well as the step-by-step guide on how to make it at home; we hope you will not mind knowing a bit of handy and exciting information about this style. Are you ready?
What is tie-dye?
The concept of tie-dye is originally a technology of dyeing a fabric, which consists of several methods of colouring of different complexity. The history of the print is very ancient, and it is still not known exactly where the fabric painting trend was first invented and applied. Tie-dye was actively used in Japan, India, Mexico, China, and Africa. In Nigeria, we know this printed fabric as adire.
A triumphal march of tie-dye across the globe began in America when in the 60-70s this print was popularised by representatives of the hippie subculture, calling it a term taken from the Japanese language - "Shibori." This oriental print helped the hippies to stand out from the crowd, without exerting much effort and not spending substantial money.
Translated from English, "tie-dye" fully reflects the essence of the technology itself: the first word translates as "twist," "tie," and the second - "paint." In other words, it is nodular staining. There are four main methods of dyeing goods, differing from each other in creating a pattern, and a lot of ways of winding, binding, squeezing, sewing, folding fabric.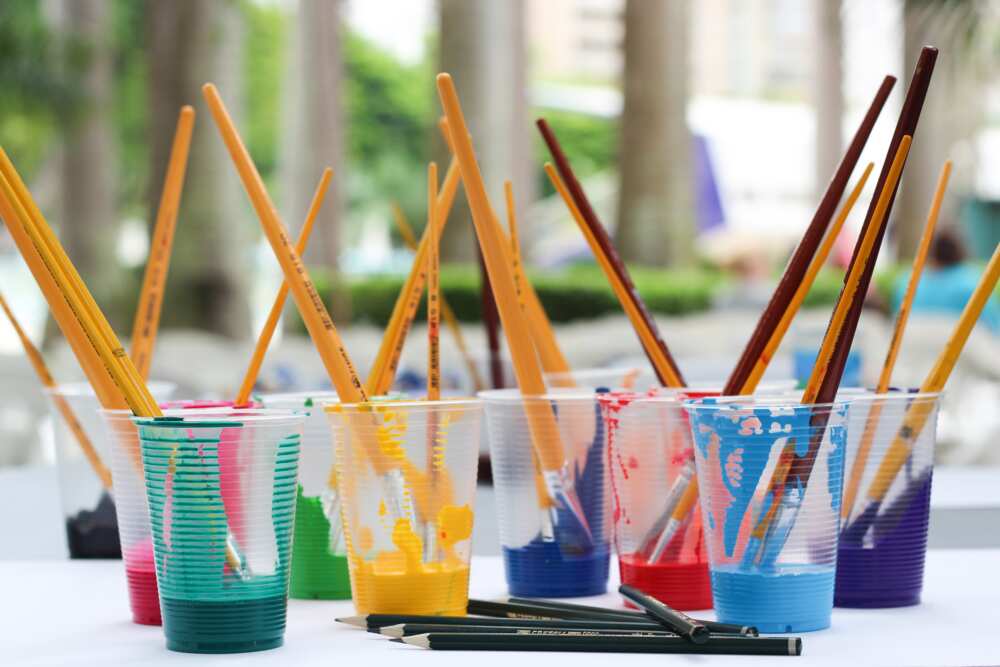 READ ALSO: Female styles to sew with adire in Nigeria
Now, when you understand better what tie-dye is, let's come to the materials, tools and the process of making this trend of 2019.
Materials for making tie and dye
The first thing you should pay attention to is fabric. You can use light, natural, and more dense materials, as well as synthetic. The fabric used for tie-dye must be of high quality. All this makes tie-dye both simple and complex, but undoubtedly stylish and unique. And the undoubted advantage of "tie-dye" is that it is possible to combine all the techniques, thanks to which fairly complex, artistically diverse compositions, original drawings, ornaments or patterns are made.
Now a tie-dye print is applied to a variety of pieces of cloth from the wardrobe such as pants, skirts, dresses, T-shirts, swimsuits, sundresses, shorts, hats, bags, scarves, etc. Even shoes are painted in the tie-dye technique namely slip-on, espadrilles, flat shoes. So, if you want to dye your old piece of cloth in the tie-dye technique, of course, you can do it by giving a new life to an old thing.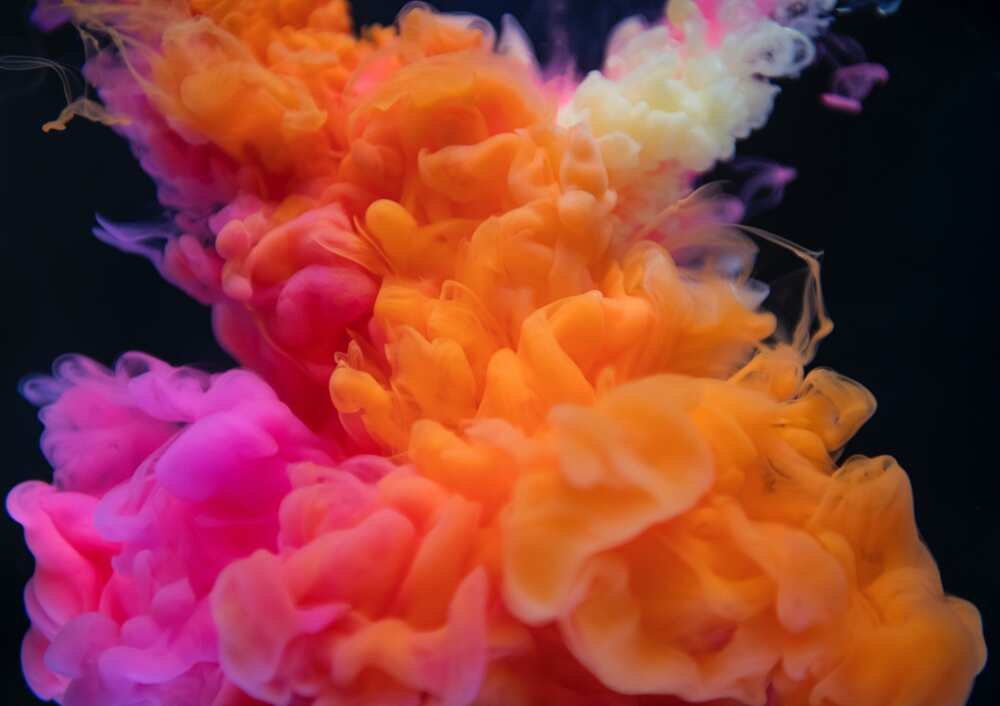 When you have prepared the fabric or piece of close you want to dye in this popular technique, you need to buy dyes. You can use different colours, from household ones to special fabric dyes, and, of course, the colour palette can be not only psychedelic and bright but also more muted and restrained. However, if you follow the latest fashion trends, you probably know that neon colours are again in vogue.
Tools and materials needed for tie-dye and the process
We will tell you how to dye your T-shirt with a tie-dye technique and what tools to have for this. You can dye whatever you want: a piece of fabric, shirt, T-shirt, skirt, shorts, jacket, etc.
You will need the following tools and materials:
fabric or piece of clothes
dye (any you choose)
salt or vinegar (optional)
rubber bands or usual thread
plastic container for dying
spoon
rubber gloves
1. Choose equipment
You can buy dyes for textiles at any store for artists. We used German ones, but for tie-dye, you can use paint powder or acrylic paint. If you use more than one colour, it is better to take several containers — otherwise, you will have to wash it beforehand for each new dye. Instead of threads, you can use regular rubber bands. Also, you will need salt to make the result better.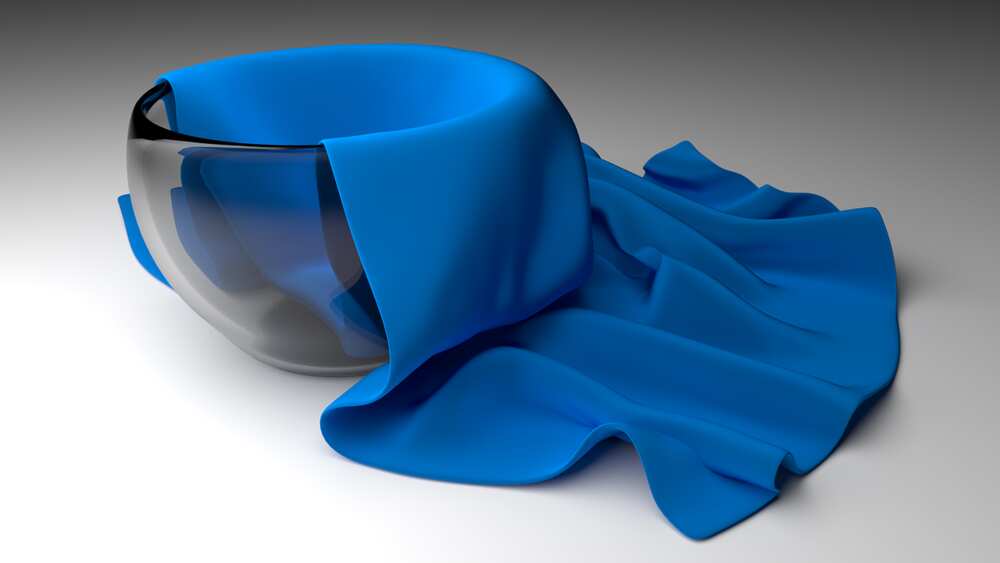 2. Choose a T-shirt
A T-shirt can be tied in any way you like. We twisted it in a spiral from the middle — so that the result is a line coming from the centre of the shirt to the edges, but there is no explicit instruction hot to tie the fabric or a piece of clothing, it all depends on your imagination. After the knot is ready, you should carefully tie the T-shirt with threads or rubber bands.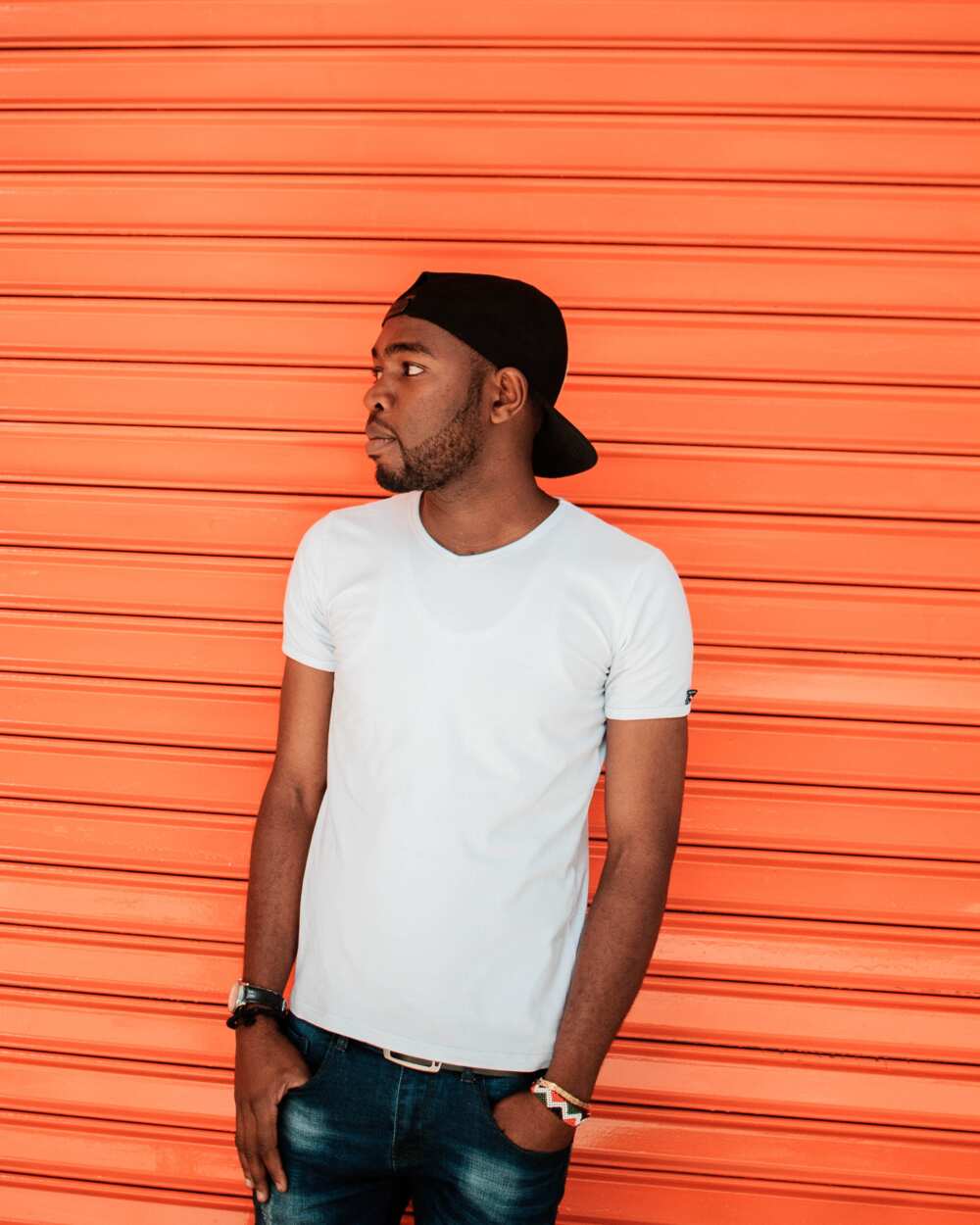 3. Dilute the paint
Dilute the paint in a small amount of warm water, after adding a tablespoon of salt there. Each colour behaves individually, so it is up to you to choose the amount of water you will need. If this is your first painting experience, try to use less water. In the first attempt, we added more water than we needed — as a result, the colour of the T-shirts turned out to be pale.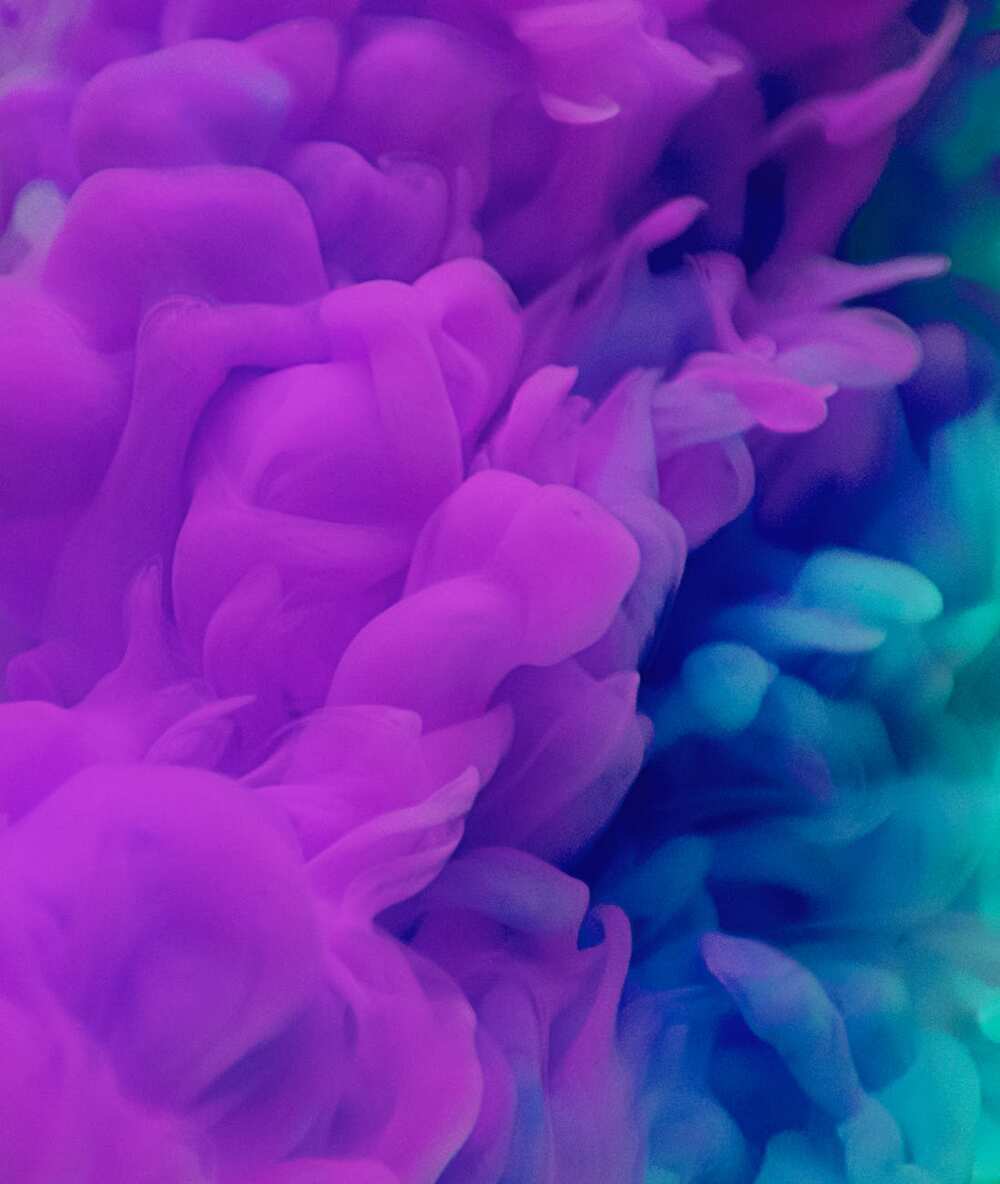 4. Paint a T-shirt
Apply dye or paint for fabrics on a T-shirt. You can do this with a syringe, brush, or you can pour the paint onto the surface of the T-shirt.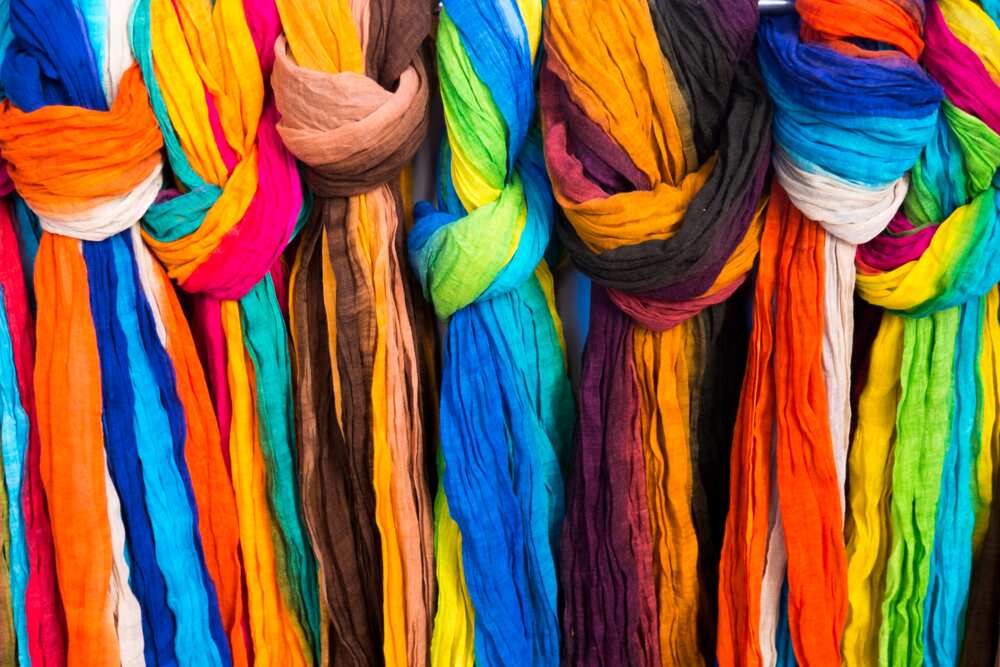 5. Leave it to dry
When you have completed the painting/dying — put the T-shirt in a dry place and leave to dry for a day. The main thing here is not to unfold it in any way until the drawing is completely fixed.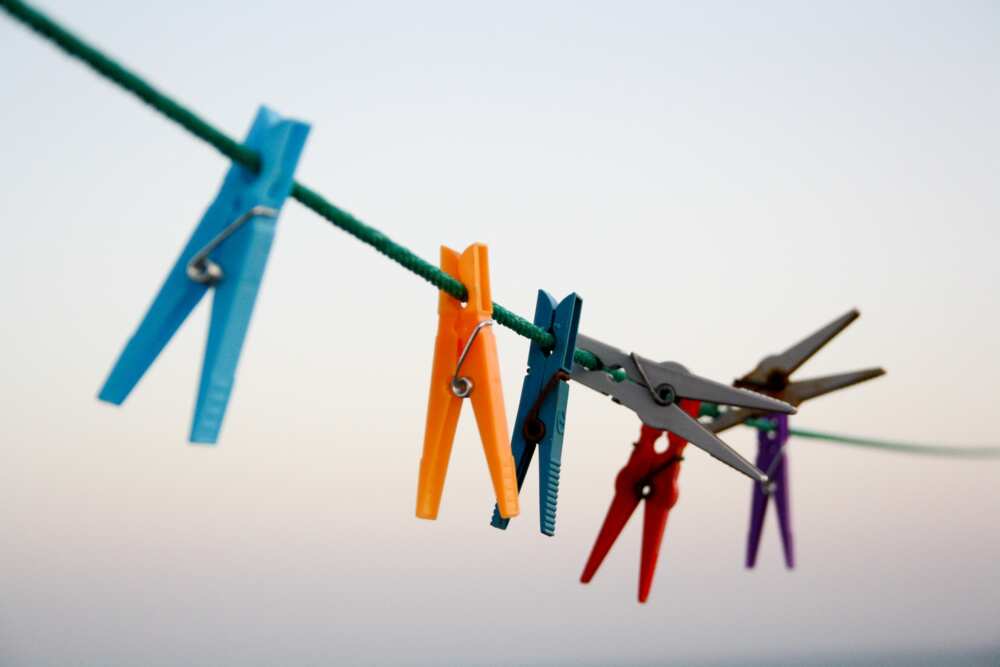 6. Unfold the T-shirt
After a day, when the T-shirt is partially dry, you can unfold it and enjoy the result. Salt and vinegar are used to fix the result. You can skip this step, but to be sure that the colour will be same for a long time, we advise to dissolve the vinegar or salt in the proportion one tablespoon on one litre of cold water. Leave your T-shirt in the mixture of vinegar and salt for half an hour and then wash it.
It should be said that there can be no bad result in tie-dye, even if the result is far from what you initially imagined, something will always work out for you.
How to wear your handmade tie-dye piece of clothing
Thanks to the unique techniques, the print can be different, which makes it extremely versatile. Therefore, to find a suitable for tie-dye clothes will not be difficult, as well as a piece of clothing in your wardrobe that will match the new item with tie-dye. It is better to wear clothes that match in colour with at least one of the shades of the tie-dye print.
In general, tie-dye fits perfectly into any casual image: romantic, minimalistic, grunge, sporty, futuristic, etc. You can use accessories painted with nodular technique to create a new and fresh look. If you want to attract attention, be bright, and stylish, then combine tie-dye with other trends of the season: lace tops or shorts, pleated skirts, flared trousers, blouse with open shoulders and voluminous sleeves, etc. And, of course, wear tie-dye with the clothes of such colours: white, beige, black, etc.
The intricate pattern that came from the east was fascinated by many brands, such as "The Hundreds," "Brigitte," "Suzusan," "Huf," "Paco Rabanne," "Vans," "Polo Ralph Lauren," "Chloé," "Supreme," "Levi's," "Stussy," "ETRO," "MM6 Maison Margiela," "Tomas Maier," "Dsquared2," and many others.
It is so cool that now you know what materials to use for tie-dye and how to create a trendy piece of clothing at home with little efforts and spending not so much money. Be fashionable and creative this season!
READ ALSO: Top 20 styles to sew with Adire