Birthday cakes for boys with name
Finding good and interesting birthday cakes for boys can be quite tricky because boys' interests and tastes can be quite different. Of course, a boy will be happy to receive a birthday cake, yet, something decorated with roses and lilies will hardly be suitable. Let's check out some interesting ideas of cakes for boys with names and figure out what a good option is.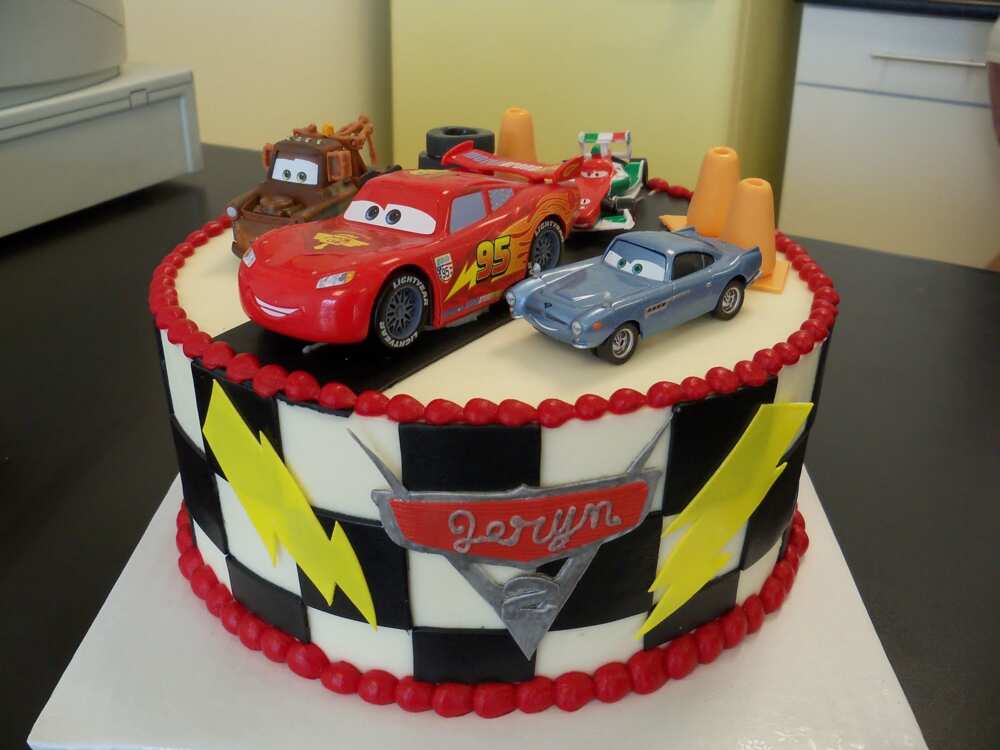 Ideas of birthday cakes for boys
Several layers of sponge cake lined with a cream, honey or jam, coated with cream and decorated with roses – this is a traditional cake recipe from the previous centuries. Now, bakers and mothers know well that possibilities have gone far and it's possible to create a masterpiece with the help of some fondant, food colors, and some imagination.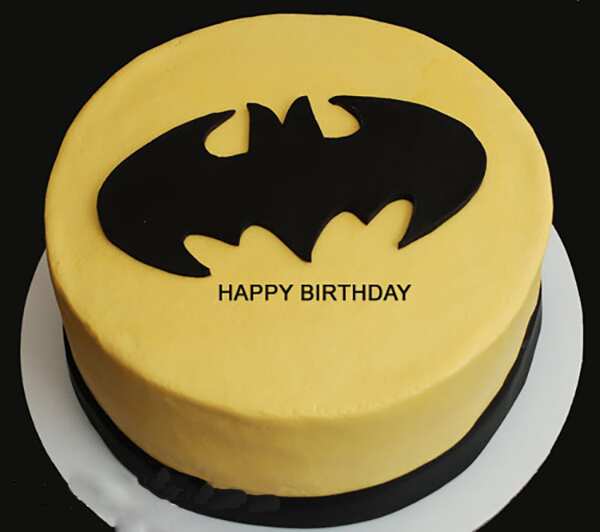 READ ALSO: Open Bible cake design ideas
The simplest way to create a lovely cake for a boy is cover a regular one with some fondant and decorate with a logo of another recognizable detail that will remind of the child's favorite superhero. For instance, here you can see a regular round cake coated with warm yellow fondant and decorated with a black Batman's symbol.
If you are planning to create a birthday cake with a name, make sure that the professional who completes your order knows about your desire and leaves enough space for the words "Happy Birthday" and the name of your child. Sometimes, parents want to have customized writings and add the age of the child and other details.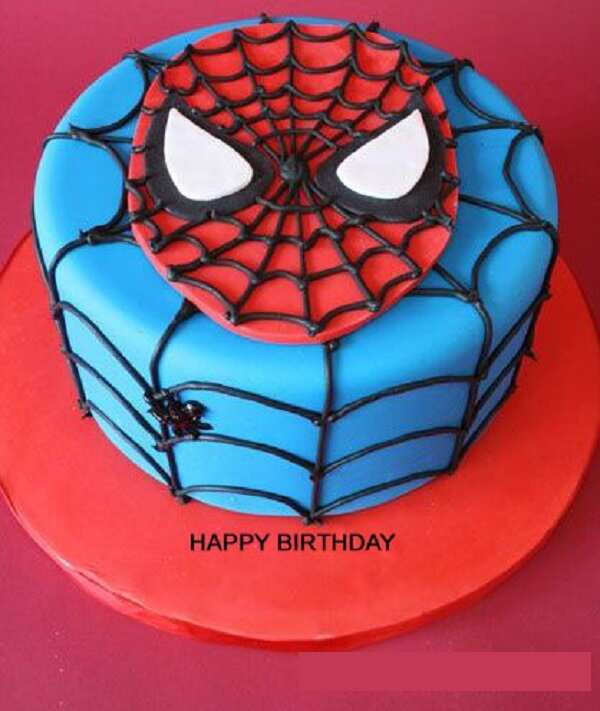 Another favorite option is Spiderman. Even if you are making the cake on your own, you will hardly experience any troubles with coating the cake with some blue fondant and creating a Spiderman's mask on the top. Black chocolate lines will make a perfect spider web. Your child will like it a lot! All boys love this superhero!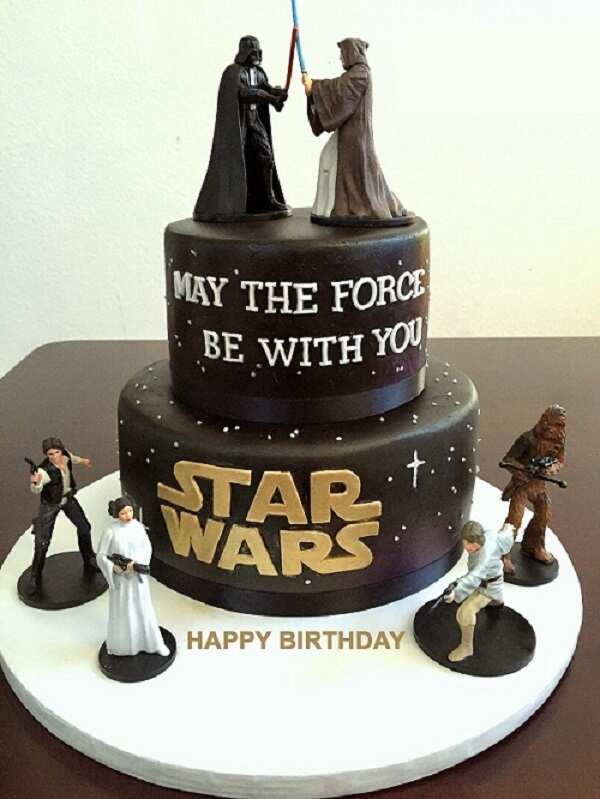 In case your boy is old enough to love epic stories like "Star Wars" or "Star Track", you can create a cake with these characters. In such a case, you will most likely need some help of professional cooks. They can make little figures of the main characters out of fondant and install them onto the cake. It will look epic and really special. Don't forget to leave some place for the child's name on the cake.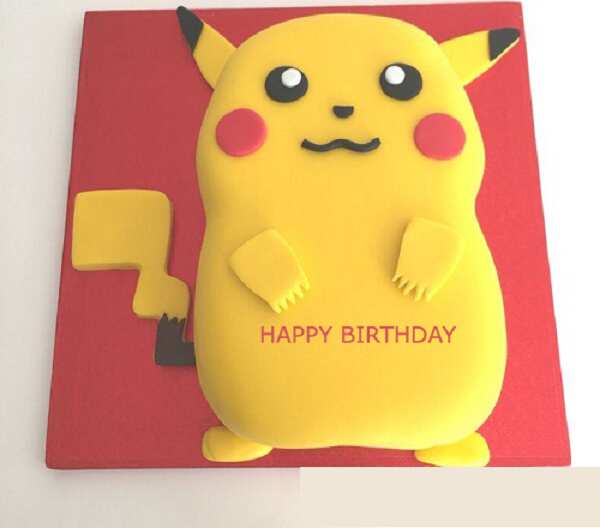 READ ALSO: Unique baby shower cake ideas
Young boys who are still far from following the stories of some superheroes will definitely love cakes that depict their favorite cartoon characters. For instance, Pikachu or Minions, or whatever else your baby loves. Make sure that the cartoon hero is easily recognizable on the cake so that the child understands the idea at once. The resemblance is an important question so maybe you will need a professional to help you.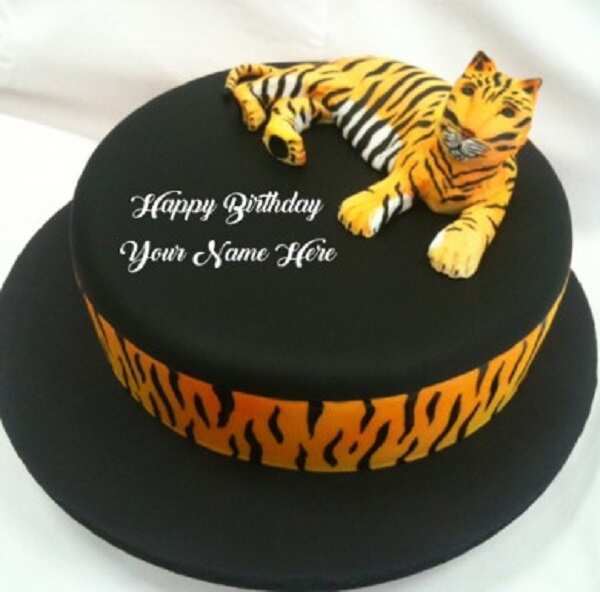 Sometimes, little boys love when their birthday cakes are decorated with faces or figures of real or toy animals. In such a case, you can give them a pleasure of having a birthday cake with their favorite beast. It's a cute idea to have a cake decorated with a panda's or a cat's face. It's not necessary to make those faces completely realistic. It will be enough to make them so that these animals are easily recognized.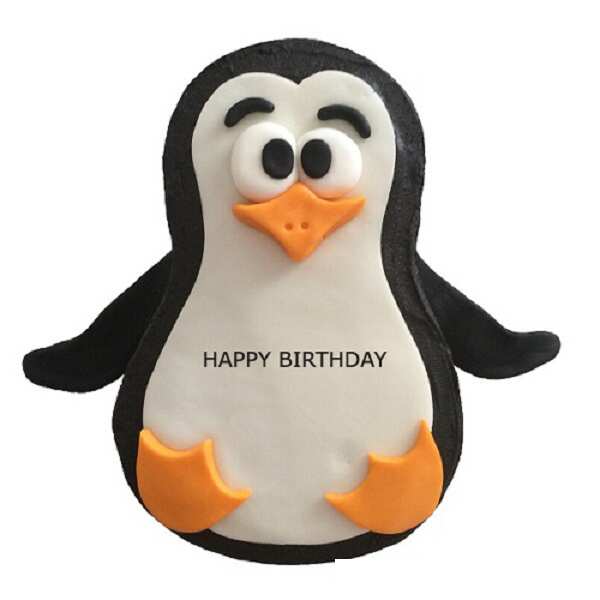 A cake in the shape of a penguin is another lovely idea for your baby boy. The penguin's belly is a great place where you can write everything you want and, of course, mention the child's name. Personalized cakes of this type are especially loved by little boys.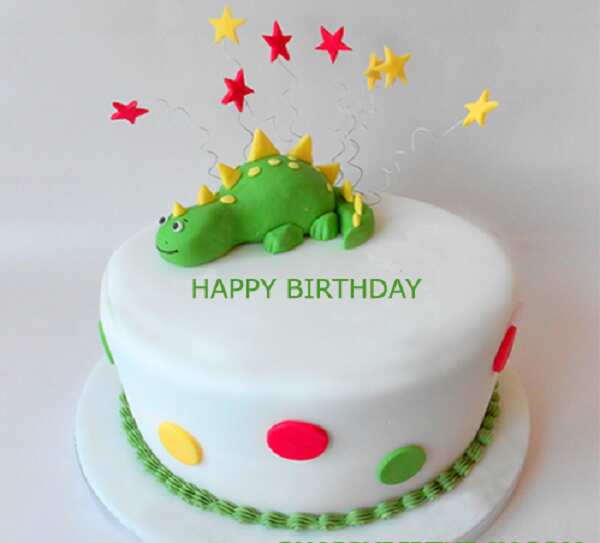 The animals which can't be found now, like dinosaurs, are also a great idea, especially if your boys loves such animals. Such a cake can be decorated in a really fantastic way with many details and realistic dinosaur figures or, instead, bear a cartoon-like figure of the animal on it.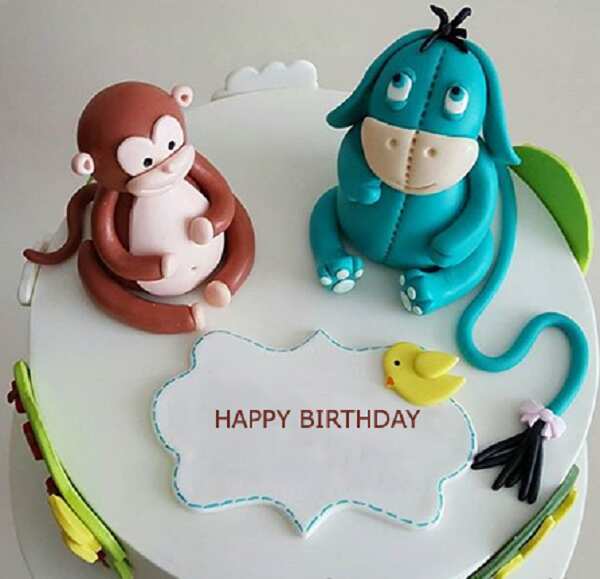 Finally, toys can also be used to decorate a cake for a boy. In this picture, you can see toys of a monkey and a donkey used as the cake decorations. There's enough space for other elements and for the words of love you want to say to your child. Finally, there's enough room for the main thing: the name of the boy.
Elder boys will appreciate cakes that are decorated with technical things: cars, bikes, and other stuff boys are supposed to like. in such a situation, everything depends on you: whether to have the cake decorated with the help of icing or whether to get small figures made out of fondant.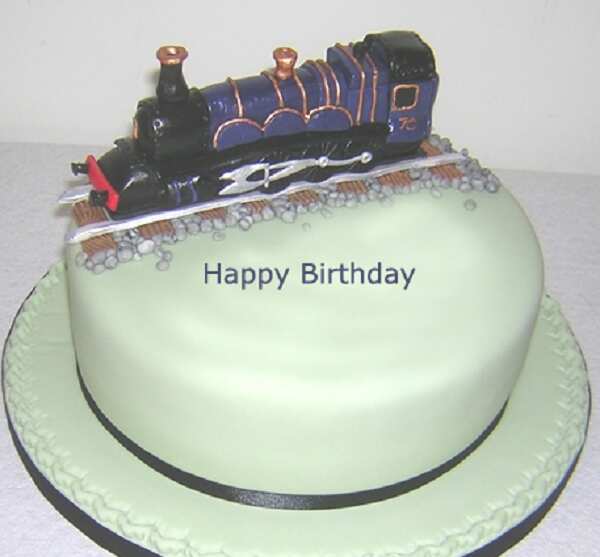 READ ALSO: Beautiful cakes for birthday with name
Cars and bikes are not the only technical means that are interesting for little boys. For instance, this cake shows how a train can look quite interesting when placed on top of a birthday cake. It takes only a little place on the surface and the rest can be used for the words of love you would like to say to the boy and his name, of course.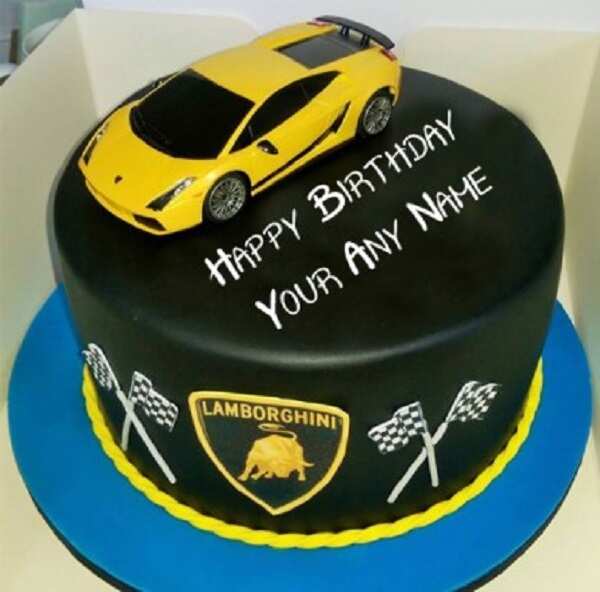 Apart from the top of the cake, its sides can also be decorated with respective things. If you place a small Lamborghini on top of the cake, you can decorate the sides with emblems and matching symbols, too. They will look especially interesting against a dark background.
In general, black, dark grey, dark brown fondant and icing are popular decoration ideas for the best birthday cakes for boys. They look very stylish and unusual and very manly. Your tiny gentleman will surely appreciate such a cake that makes him look like a grown man who's greeted with a stylish elegant black cake.
However, bright colors are a good idea, too, and everything depends on your choice and the general concept of the cake. Some boys appreciate sports and they will certainly like cakes that are finished in the respective way and suitable colors.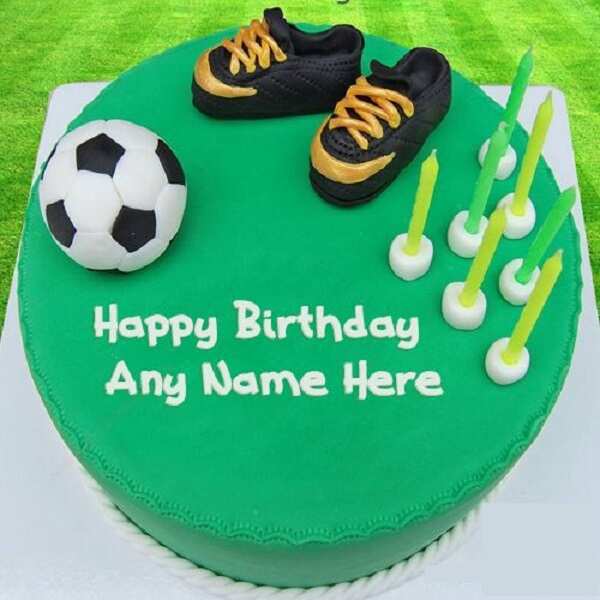 For example, if you have a little football star, he will definitely like a cake with football shoes on it and a lovely tiny ball. All this should be installed on a green background because football is associated with nothing else but a green grassy field.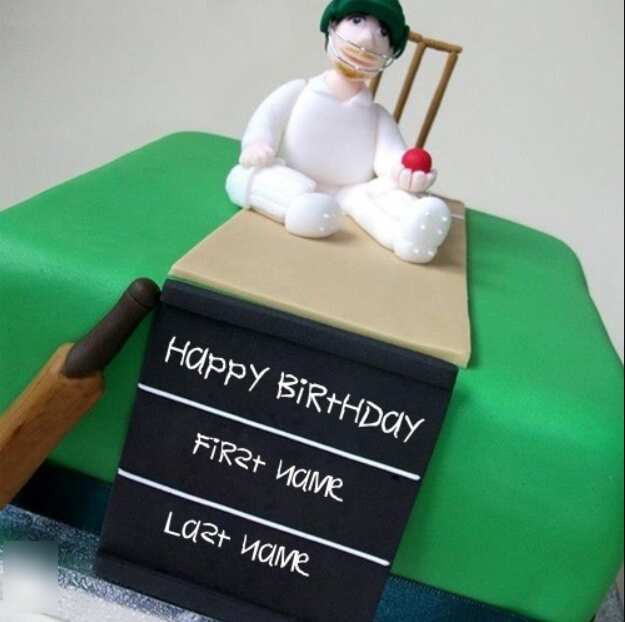 In case your baby is a fan of another sports, you can even depict him in a respective sport uniform that bears his real name. This will be a great gift for a child who's really into reaching a big success in sports and who's a fan of a certain kind of sports.
In addition to all this, there are birthday cakes of miscellaneous styles that don't belong to any groups. For instance, you can make a cake in the shape of the boy's clothes he wears often or knows well and, of course, add some words of love, congratulations, and the boy's name.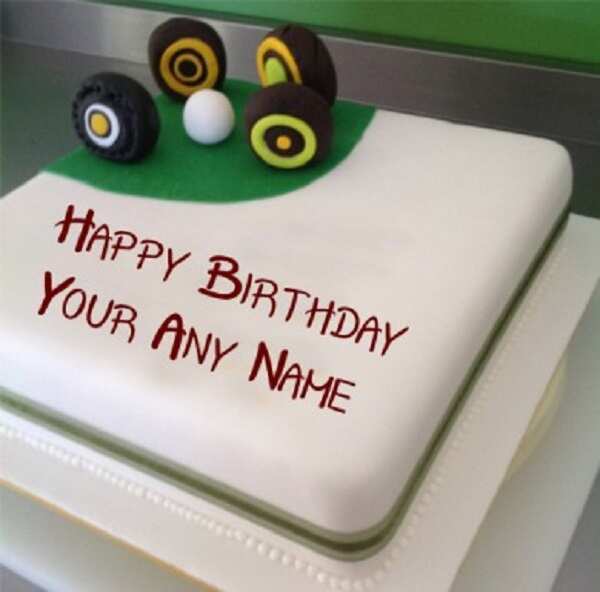 It's possible to create a cake with a simple design and a little decorations that has a lot of space for the greeting and the boy's name. Such a modest style looks very manly and gives the boy a hint that he is already a grown-up man of a significant age. Teenagers often appreciate such cakes really a lot.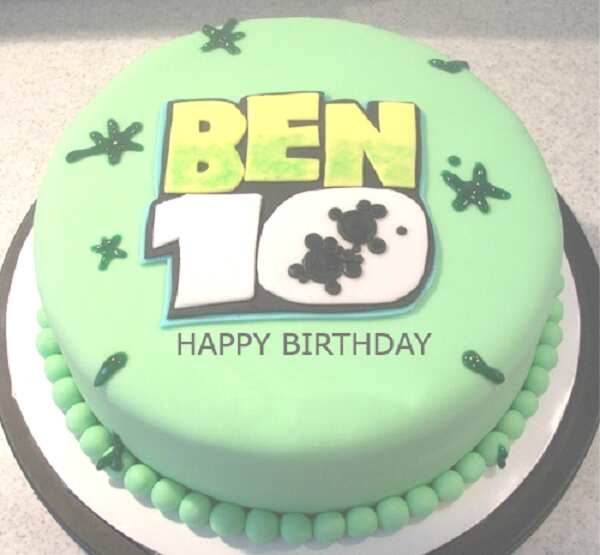 Another option for a neutral birthday cake for a boy is a cake that's simply covered with fondant and bears a lovely wording with a greeting and the boy's age and name. This is a highly personalized cake and the child will be pleased to receive such a masterpiece.
Some birthday cakes for boys with a name can have a simple design and be decorated with only fondant of different colors. As a rule, such decorations are rather simple and done in "boyish" colors: blue, green, grey hues.
Ways to decorate a birthday cake for a boy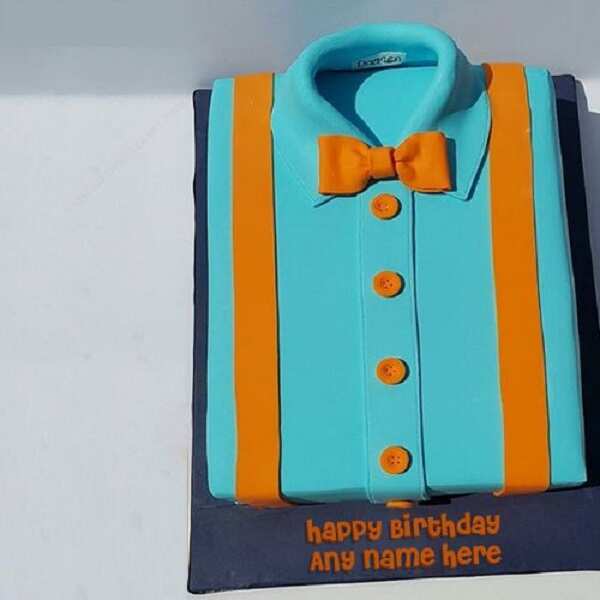 To recapitulate all the above-mentioned things, it's possible to say that there are many ways to add some accessories to a birthday cake for a boy. For example:
Fruit jelly can serve as a perfect colorful coating. Figures and shapes clipped out of it will make any cake look festive and bright. What's more, natural fruit jelly contains only a little sugar and no fats, which is quite healthy for kids
A thick layer of whipped cream is a classical decoration of a birthday cake. It's a mans that can be used for homemade cakes, too. Just use a special syringe and create any shapes you like. add food colors and receive bright and delicious decorative elements
Wafers with pictures are a rather new invention. Here you will need some help from professionals. With the help of such a thing, you can recreate any face, pattern, shape and so on, and decorate the cake in a unique way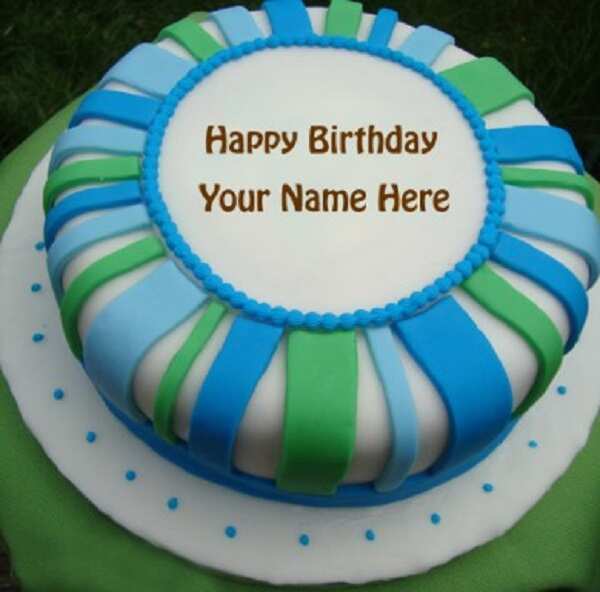 Fondant or marzipan figures of practically anything, starting with people and ending with robots, autos, or spaceships
Icing is used to write on the cake or create thin elements like spider webs, outlines, and other stuff
As you can see, there are numerous great options to choose from. You just need to find out what the child will appreciate most of all.
READ ALSO: Birthday cake for ladies with name
Source: birthdaywishnamecakes.com
Source: Legit.ng