Does palm kernel oil lighten the skin?
If you are being triggered with the question 'does palm kernel oil lighten the skin', then our article is just what you need. We will give the answer to your question and explain how the whole thing works. So, read on to find out how to make your skin glowy, healthy and beautiful.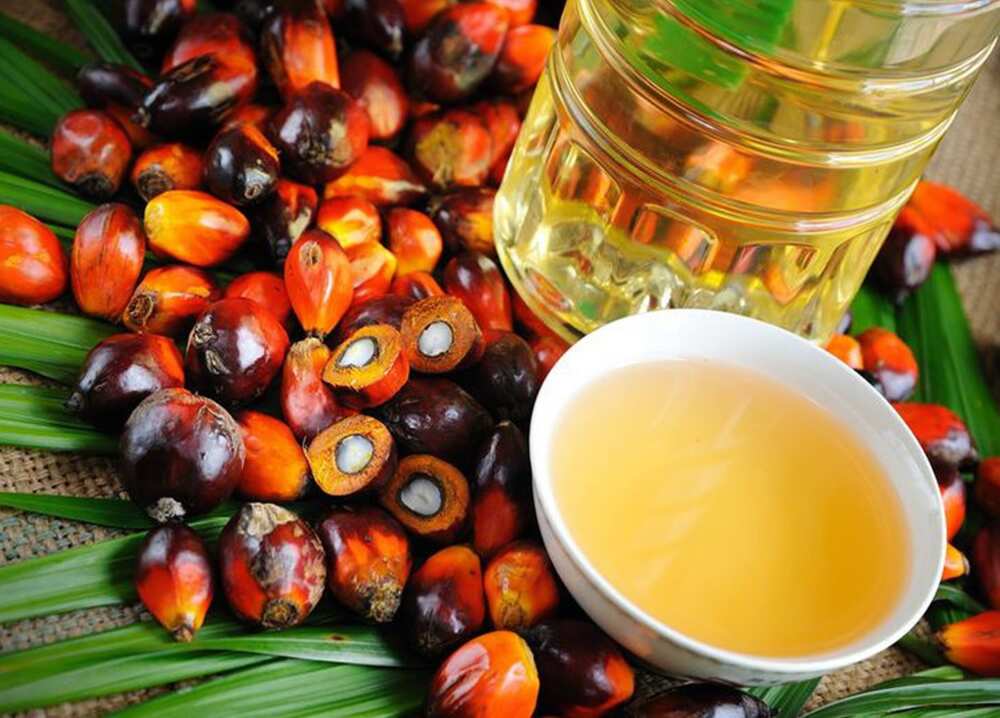 Palm kernel oil for skin lightening
If you are wondering can palm kernel oil lighten the skin, then the question is definitely "yes." This is considered to be one of the best oils for these purposes. Besides, it is extremely popular in Nigeria and throughout the countries of West Africa in general. So, what is a palm kernel? In a nutshell, it is the kind oil that is produced from the seeds that can be got from the palm.
Palm kernel oil is used as a component for many skin care products such as soap and various washing solutions. And all of them are designed to make your skin lighter, reduces redness and irritations, help you get rid of pigmented spots or dark patches and various skin problems.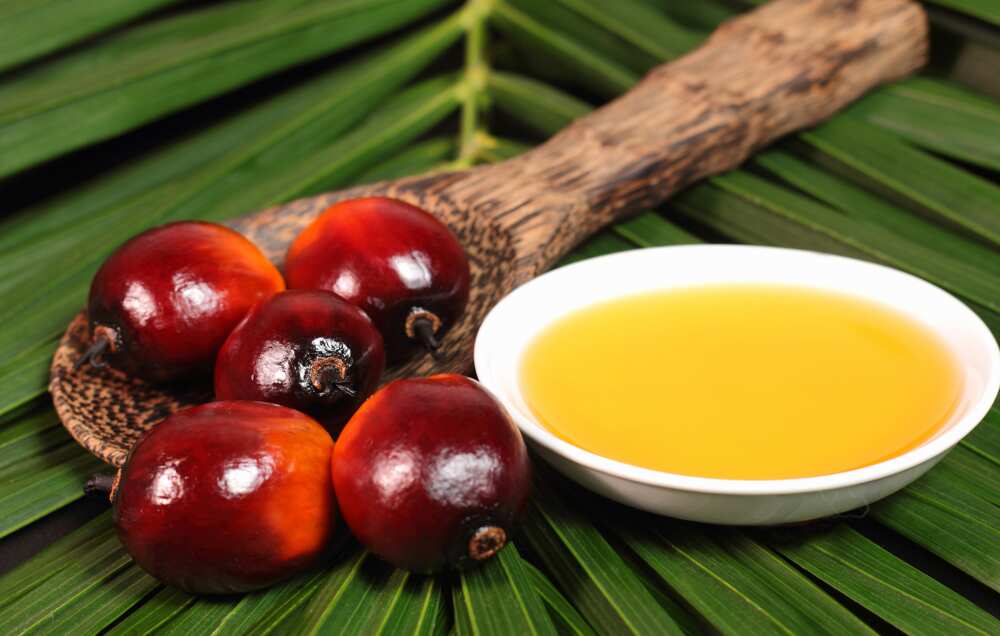 Palm kernel oil contains a lot of vitamins A and E, which are the main reason for oils ability to lighten the skin. And of course, the oil protects your skin, makes it moisturized and improves its condition in general. What is more important about the process of lightening the skin, is palm kernel oil ability to protect your skin from harmful ultraviolet rays, which can affect your skin condition badly and prevent it from getting lightened.
There are several options to use the oil. The most popular ones are using it in the form of soap or facial cream. You can even combine those products for the best and more vibrant result. Including this to your skin care routine will make a difference in a short time providing you are doing the procedures regularly.
How to use palm kernel oil for skin lightening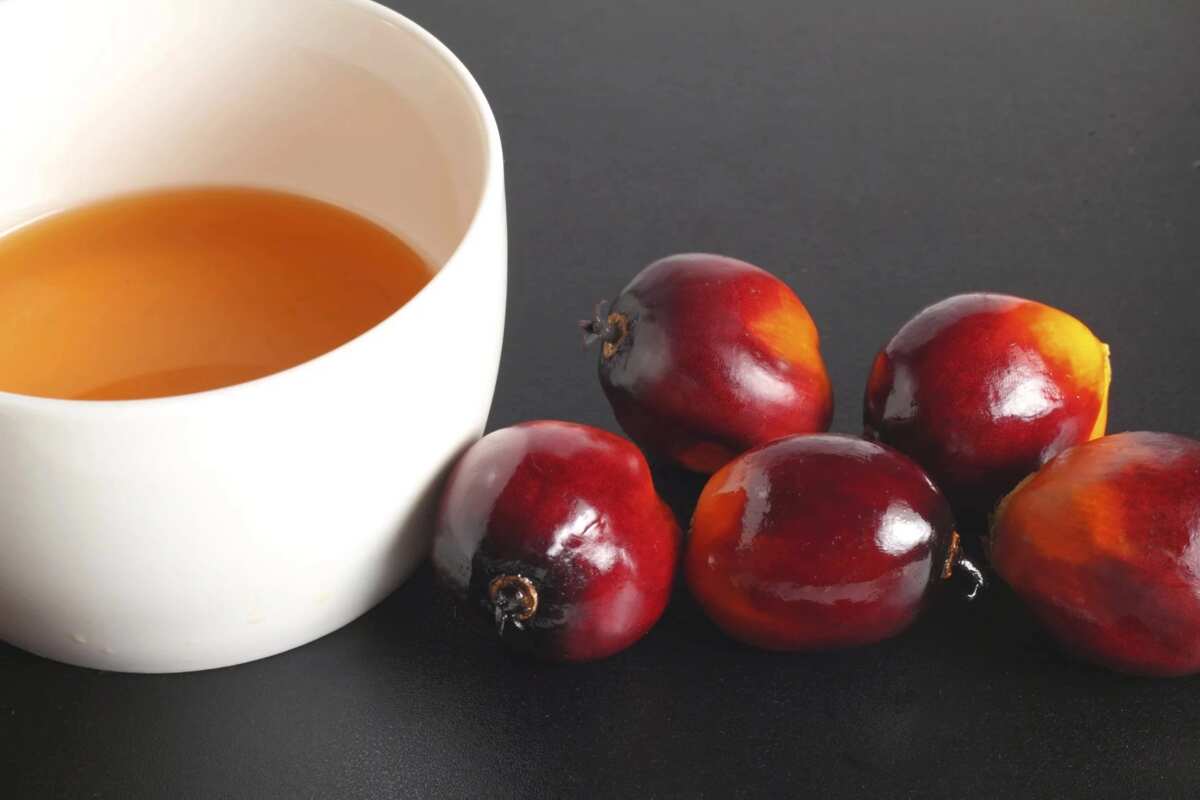 READ ALSO: Uses of palm kernel oil in Nigeria
Skin care products with palm kernel oil as a fundamental component have been used for hundreds of years since the people from West Africa regions discovered all the benefits and advantages the oil bring to the health of the skin and hair. We have prepared some recipes for making homemade solutions with the help of palm kernel oil.
The most popular way of using it is a skin lightening soap. Making natural product will exclude all the chemicals which are contained in the commercial soap. Using it will provide you with the best result without a chance of harming your skin.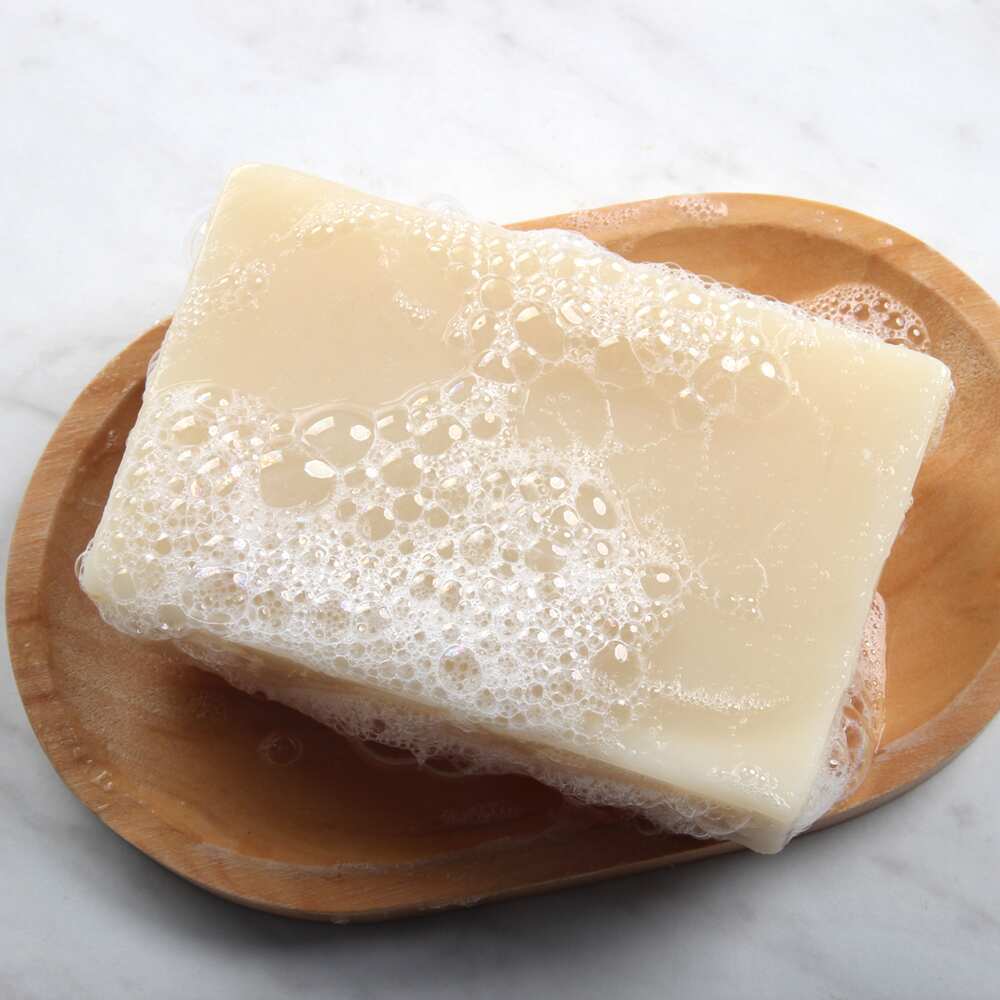 READ ALSO: Pros and cons of using palm kernel oil
So, what is the recipe and what do we need for it? For the homemade skin lightening soap, we will use 450 g of palm oil kernel oil, 70 g of Sodium Hydroxide and 180 ml of water.
In the small saucepan, melt the palm kernel oil. And then, add Sodium Hydroxide combined with water beforehand and mix the liquid thoroughly. When you are done with this step, pour the mixture into small molds and leave it for a day. When it becomes solid, use your soap bars as a usual soap.
Another palm kernel oil recipe is for the facial mask. It is also an excellent solution and product if you want to lighten your skin effectively. Making facial mask is a more efficient remedy than just applying an oil itself to your face. Additive components of the mask will maximize the effect and promote skin lightening and renovation. Natural treatments like palm kernel oil, which is full of necessary vitamins, decrease melanin composition and purify pollutants from the skin pores.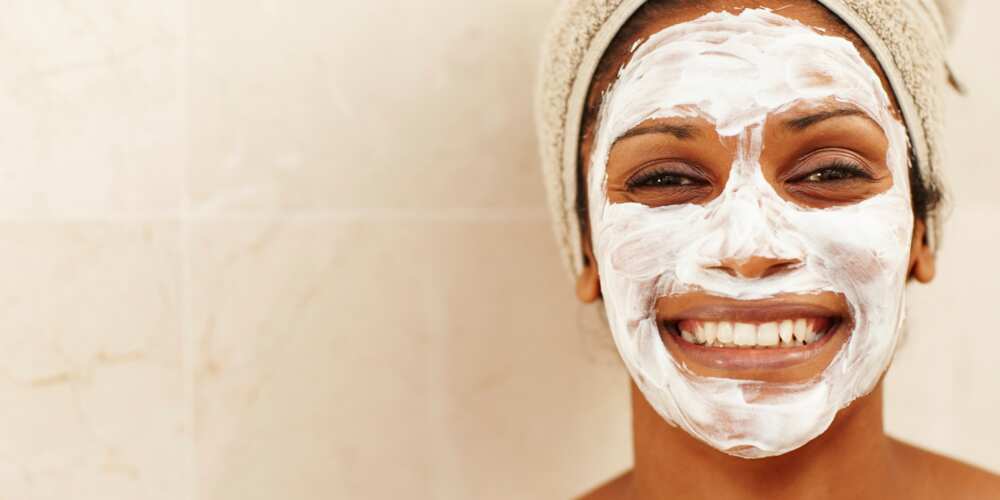 So, let's proceed to the recipe of the mask itself. For it, we will need two tablespoons of clay powder, two tablespoons of palm kernel oil and one chicken egg. Then just simply combine all the components in a container, and the mask is ready.
Before applying the mask, cleanse your skin thoroughly with water and other cleaning solutions. As soon as your skin is clean, apply the mask directly on the face and hold it for about twenty minutes. Then, wash it off with warm water and do your regular skin moisturizing routine.
And, that is it. We hope our article has helped you find the answers about the ability of palm kernel oil to lighten the skin. We bet you, you will be surprised and eventually satisfied with the miracle results, which the product for skin care will provide you.
READ ALSO: Palm kernel oil for skin lightening
Source: Legit.ng