How to make olive oil at home
Homemade olive oil is an incredibly valuable product for anybody. Its uniqueness lies not only in the exceptional benefits of natural components but also in the positive energy that is transmitted by the oily substance when it comes in contact with the living heat of human hands, and not with soulless mechanisms. Next, we will tell you about how to make olive oil at home with ease and pleasure.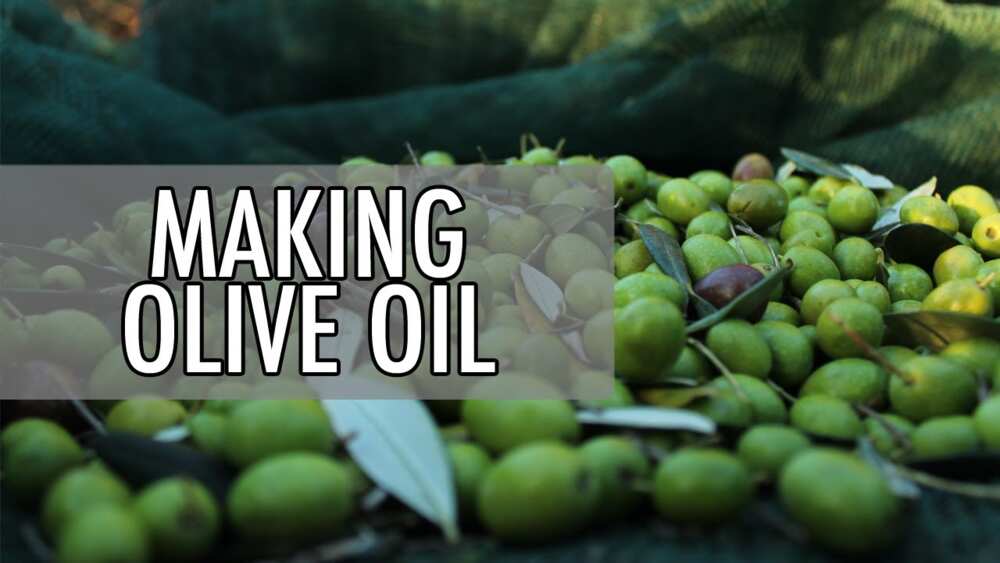 Source of the picture: yt.ax
How to make olive oil at home
If you have at your disposal several olive trees that regularly produce crops, then you can try to squeeze the oil out of their fruits.
Many experts say that it is impossible to obtain high-quality olive oil at home because the technology is too complicated and requires special equipment. However, true enthusiasm can do wonders! If you have at your disposal several kilograms of freshly harvested fruits of the olive tree, be sure to try to get your own, genuinely eco-friendly, tasty and truly healing product.
You should remember the following tips:
You should use only freshly picked olives to get high-quality oil. After a day of storage, the fruits become unsuitable for processing, as they are highly oxidized.
It is better to use a special press to obtain a significant amount of oil. After all, to squeeze at least a liter, it is necessary to process almost 5 kg of the fruit. If at your disposal there are a few fresh olives, you can use a juicer.
Harvesting begins when the olives start to darken, that is, to ripen. The easiest way is to lay sacking under the tree and shake off the fruit on it, tapping it on the tree. However, this method may damage the plant and litter the raw material, so it is used for large amounts. A much more valuable oil is those, which is pressed from olives harvested by hand, using a special "comb."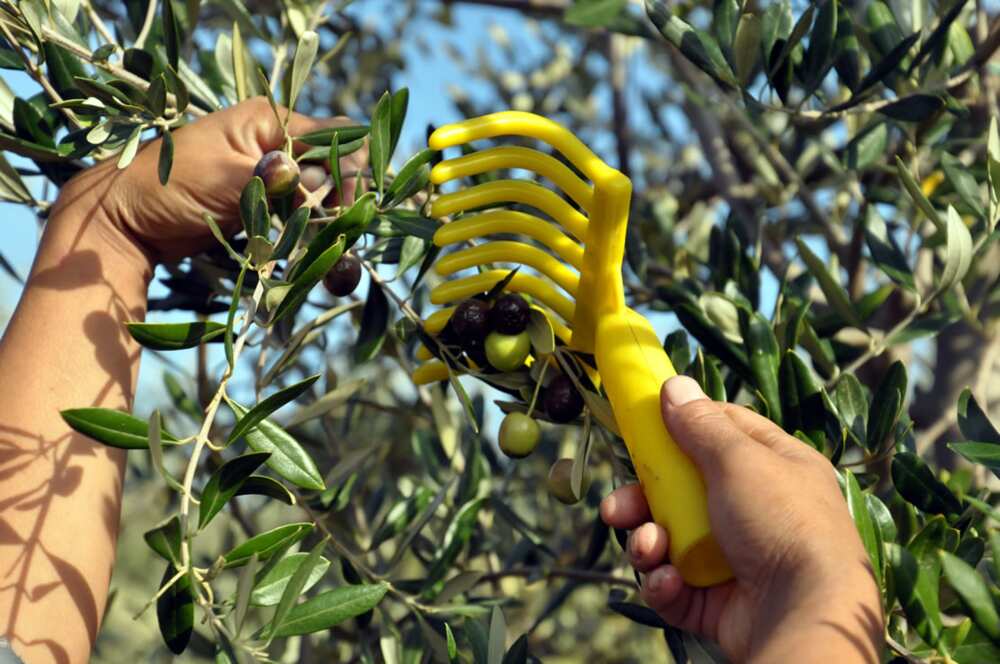 Photo from mardouw.com
READ ALSO: Cod liver oil benefits for your health
Finished raw materials must be sorted out, removing diseased fruits and debris. Then, remove the bones from the olives.
The juice from the mashed fruit is carefully raised in a container, where it is left to stand for several hours, and then carefully remove the upper, oily layer with a spoon.
Oil stored in bottles or jugs should be stored in a dark place for at least one month. After this time, it will be suitable for use for medicinal and culinary purposes, as it will significantly lose bitterness.
Waste remaining after pressing can be used in salads or re-get oil from them, putting it under pressure.
You can prepare cosmetics or flavored product from ready-made oil. Just add the appropriate ingredients to the oil, insisting an oily substance for at least a week.
Various spices or aromatic herbs are suitable for culinary purposes. For example, you can use rosemary or basil. Oil is well combined with garlic, a bay leaf or hot pepper. A mixture of wine or balsamic vinegar is a classic dressing for many salads.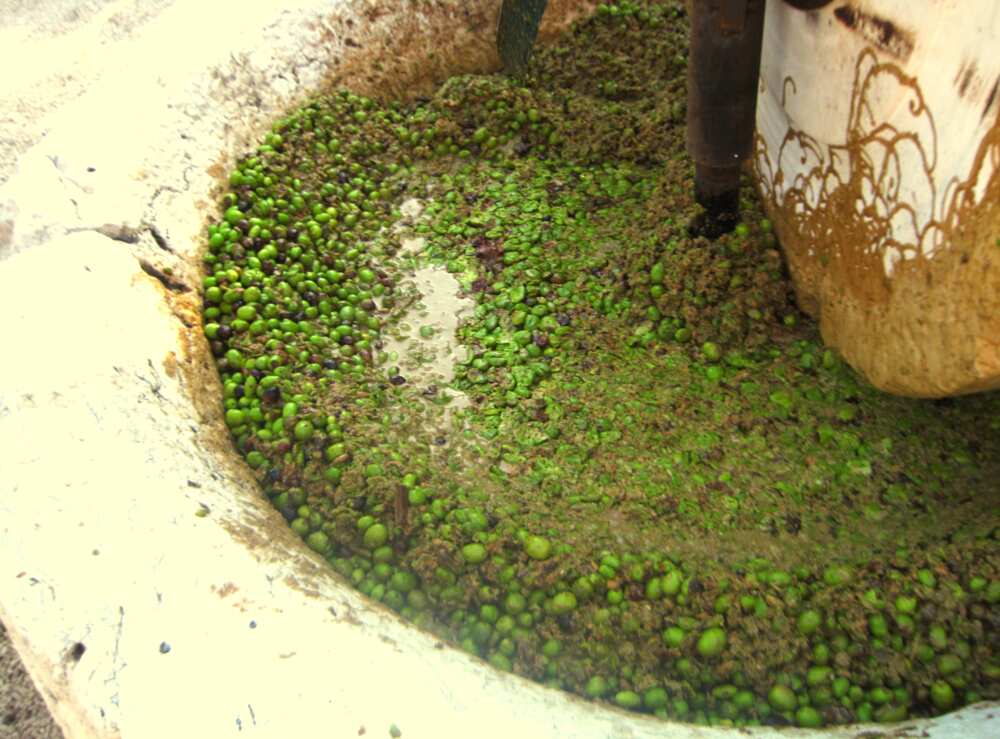 Picture from sarah8meyers1.wordpress.com
How olive oil is made: step by step guide
You will need about 4-5 kilograms of olives to produce one liter of oil. What is the difference between black and green olives? The color of olives depends solely on the ripeness of the fruit. When they first appear on the trees during the summer months, the juicy green fruit turns velvety black when it ripens. So let's see how olive oil is made:
Step 1 - gather olives. Harvesting is traditionally done by beating long sticks along the branches of a tree in such a way that ripe fruits crumble on bags laid out under the tree. It is not necessary to beat a tree. You can shake the branches with light movements.
Step 2 - clearing debris. After harvesting, the olives must be processed as quickly as possible - preferably within 24 hours. Leaves and branches are removed, and the fruits are thoroughly washed.
Step 3 - grinding. Olives (including kernels) are crushed into a paste using a blender or with the help of millstones.
Step 4 - waiting. Olive paste is a mixture of oil and fruit water. Cover the paste with gauze and let stand for an hour, so that water and oil are separated.
Step 5 - filtering. When the oil is separated from the water and crushed particles, strain the liquid through the gauze. Do this several times to get as clean oil as possible.
Step 6 - storing. Store olive oil in a dark place.
Delicious spices such as garlic, ginger and green onions can be added to olive oil. Do not discard the remaining squeeze, you can add it to salads, pizza or pickle.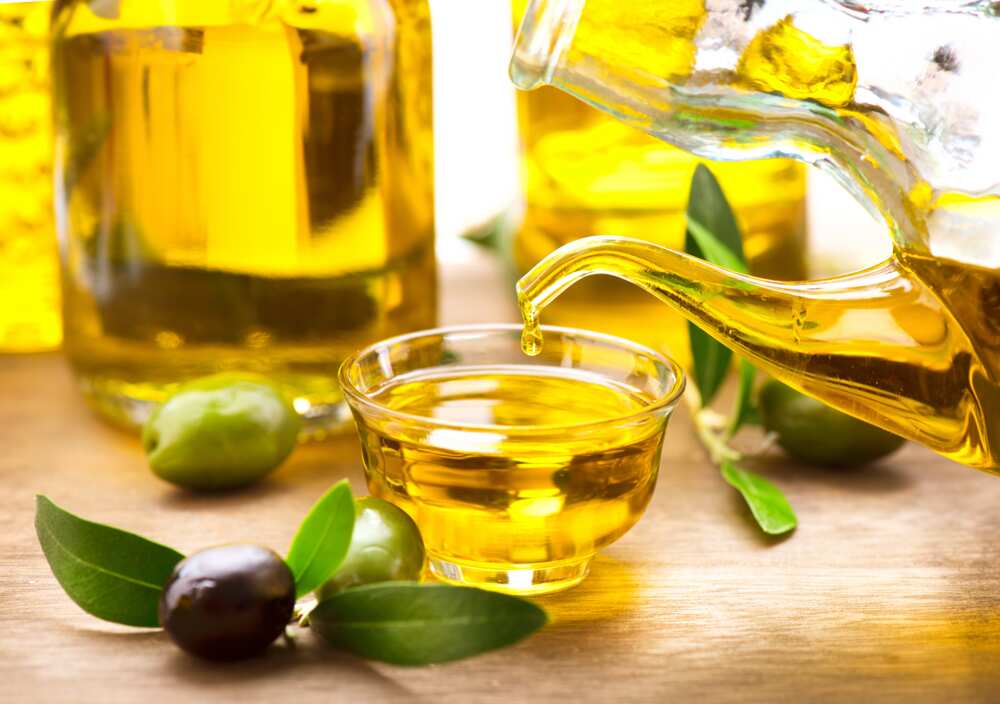 Photo from todayifoundout.com
The ancient Greek poet Homer called olive oil "liquid gold." Like a good wine, good olive oil can only be made from high-quality olives. Spain grows more olive trees than any other country in the world. If you are lucky to live in an area where olive trees grow, you can make tasty and healthy olive oil by your own hands. If, when you try to squeeze the oil with your own strength, you will fail, do not be upset. Nowadays, any supermarket offers olive oil from various manufacturers and degrees of extraction.
READ ALSO: Health benefits of guava leaves tea
Source: Legit.ng