Palm kernel oil for skin lightening
In this post, we want to tell you about palm kernel oil for skin lightening. Here you can find the recipe for soap, the description of benefits, and composition of the product. So, read on to know more about such a wonderful oil.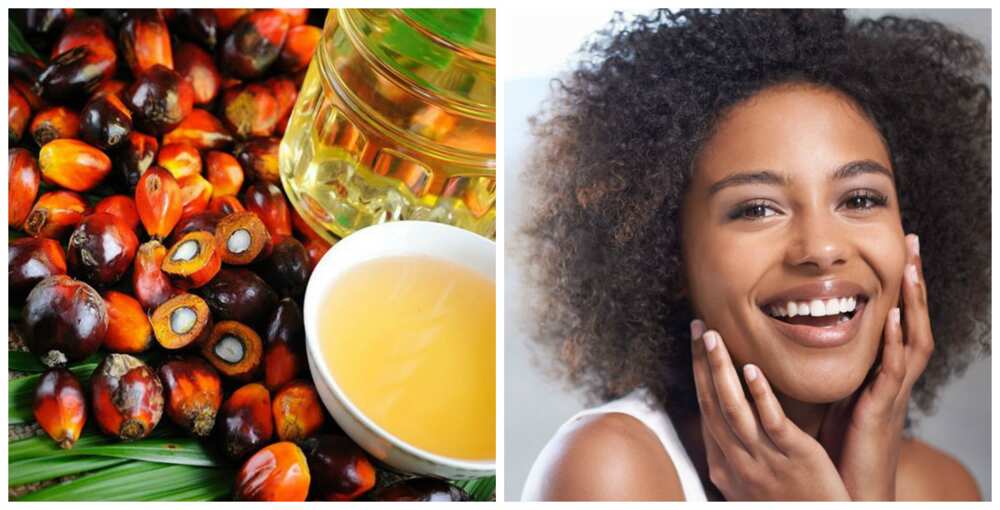 Does palm kernel oil lighten the skin?
Palm kernel oil is known as an excellent product for lightening skin, it is popular in West African countries, and especially in Nigeria. Palm kernel is a type of nut from a palm tree. Palm kernel oil benefits for skin care are numerous, the product is widely used in the manufacturing of whitening skin soaps, washing powders, and creams.
The oil contains vitamins A and E, and this is the main factor in palm kernel oil properties of skin lightening. These vitamins contribute skin discoloration, remove dark spots and other defects. Oil products protect skin from unhealthy weather conditions and act as a skin moisturizer. These factors contribute to the skin lightening effect.
This type of oil protects the skin from UV rays, and this is another helpful point in the skin lightening process. Try palm kernel oil for skin and see the result, you can apply it in the form of soap or cream. All these properties make the product beneficial not only for skin lightening, but for the health of your skin and whole body.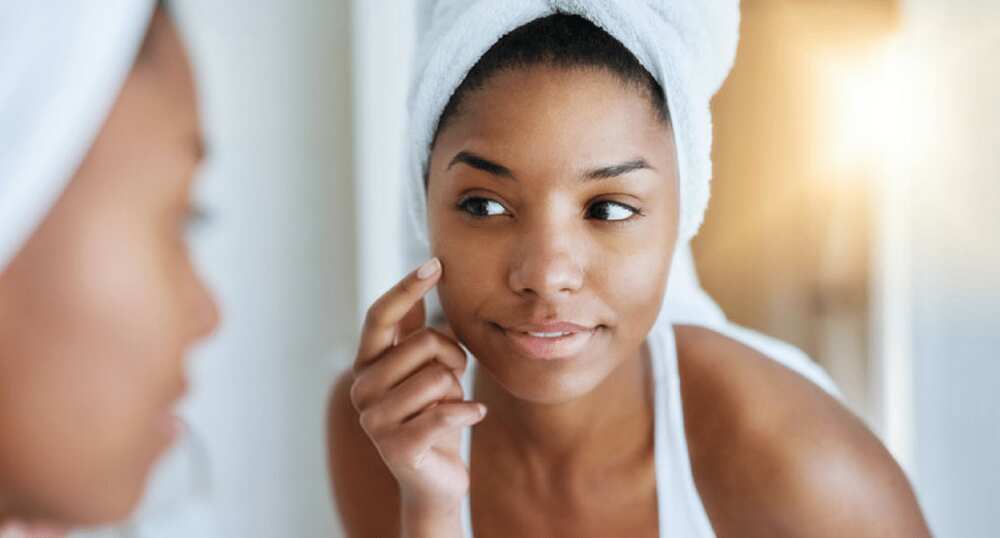 READ ALSO: Palm kernel oil uses for skin and hair
Such natural products as palm kernel oil has been in use for centuries, the people of West Africa found all the beneficial aspects of the oil. Read on to see the methods of usage and other important features of the product.
Palm kernel oil for soap making
The number of palm kernel oil uses are huge, but it is especially good for soap making. It is used in the unrefined state, manufacturers usually use some bleaching and deodorization in the soap recipes, but it is possible to use only natural ingredients if you prepare the soap at home. It is also possible to make the soap of palm kernel oil without any additional elements.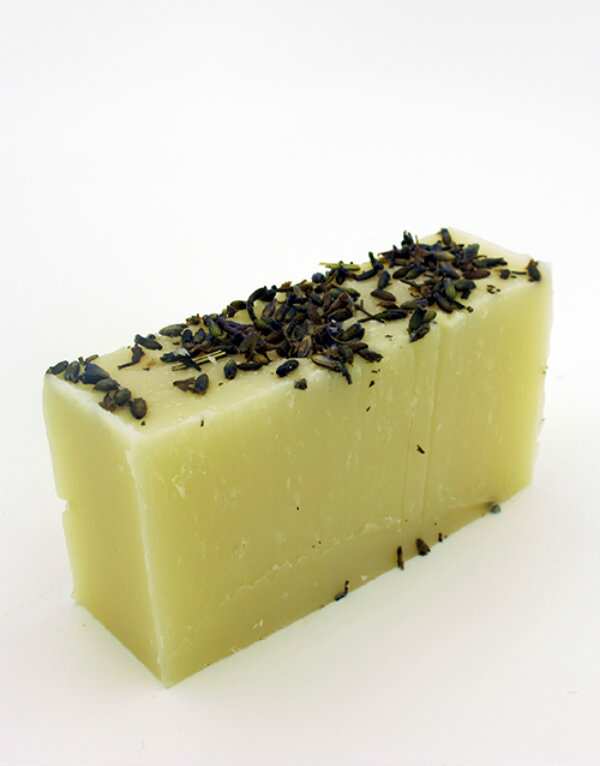 Palm kernel oil soap can become a good idea for a home business, or you can make it just for domestic needs. As you already know the soap made of such oil is very beneficial in skin lightening, so it is worth to try. Read on to see the recipe.
Palm kernel oil soap recipe
Here we have the easiest recipe of palm kernel oil soap, the ingredients:
454 grams of palm kernel oil
72 grams of Sodium Hydroxide (Lye)
177 mL of water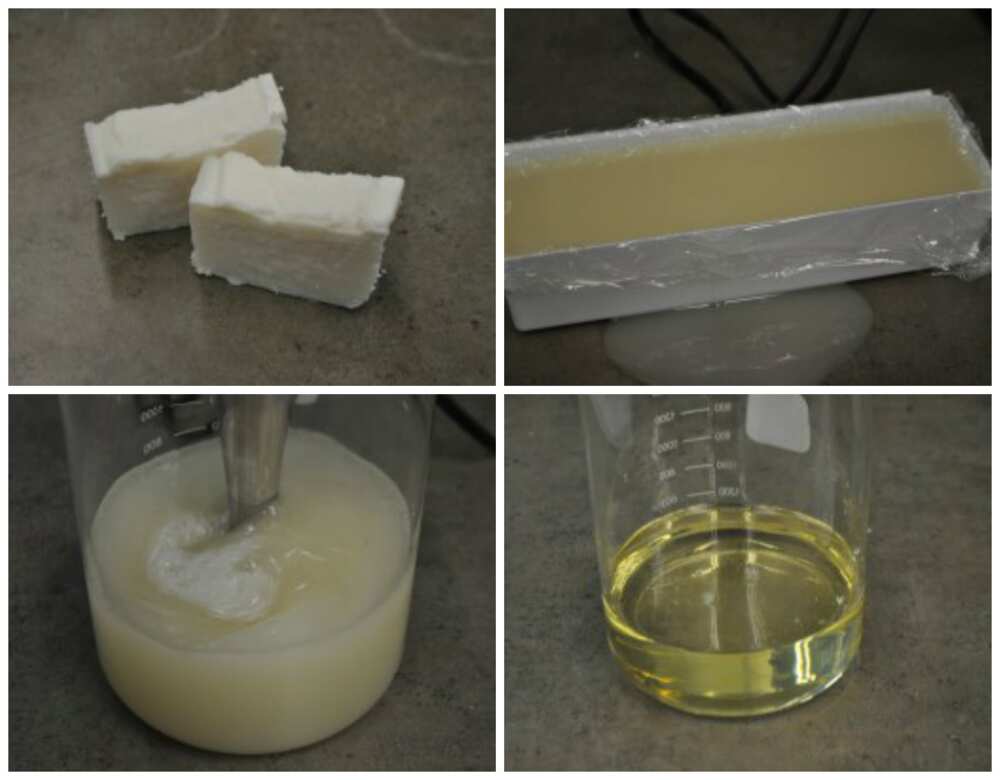 READ ALSO: Pros and cons of using palm kernel oil
Heat the oil until liquid, it requires about 20 minutes. Mix the lye solution, by adding the lye to the water. Mix the oil and sodium hydroxide solution and blend it well. Pour it into the chosen mold and leave it for 24 hours. Cut it into desired pieces and enjoy the soap.
Palm kernel oil composition
This type of oil has high saturated fats, it contains 82% of saturated fat and 18% of unsaturated fat.
It also contains the types of acids below:
Linoleic - 2%
Oleic - 18%
Palmitic - 9%
Stearic - 3%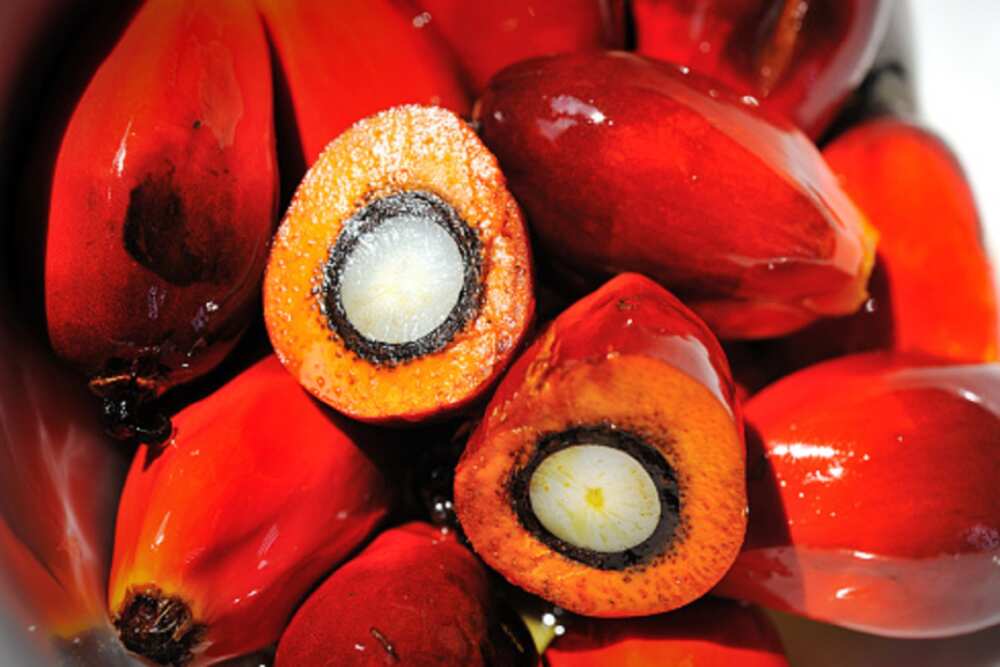 Myrustic - 14%
Lauric - 48%
Palm kernel oil benefits
This oil doesn't contain cholesterol, and this is a significant health benefit. It makes palm kernel oil a great replacement of butter in the cooking process.
The oil contains antioxidants
The anti-oxidants in combination with vitamin E provide your skin with needed protection against toxins and UV rays.
This kind of oil is an excellent source of medium chain fatty acids. It makes this product a good option as a cooking medium. See also: Palm kernel oil production business plan
The body requires vitamin K as a fat-soluble element. It is an essential element for the health of bones and blood circulation.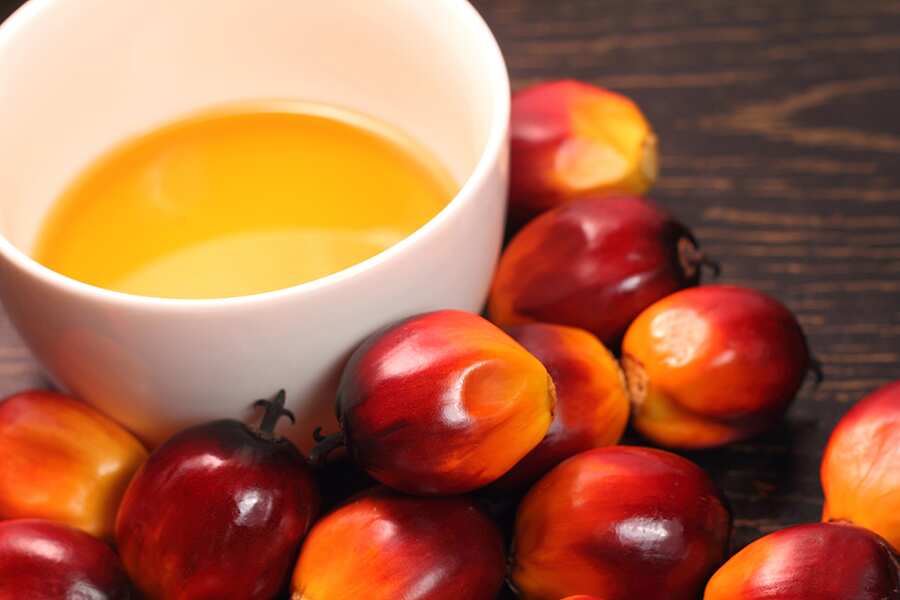 The oil does not contain trans-fats, that is why it is an ideal option as cooking oil.
Contains vitamin A: Vitamin A prevents the appearance of different eye disorders.
Long shelf life. The oil doesn't get oxidized during the storage. That is why, in the question of storage, such oil is a better choice than vegetable oils.
Filled with nutrients. Palm kernel oil has numerous essential nutrients.
The product improved hair growth. It makes the hair healthier and helps to reduce the hair fall.
It helps in softening the skin
Palm kernel oil is a beneficial product not only for skin lightening; There are different palm kernel oil usage, and many benefits, so you should definitely try this oil.
READ ALSO: Palm kernel oil for hair growth: easy tricks every lady should know
Source: Legit.ng