Nigerian fruits to avoid during pregnancy
Want to know Nigerian fruits that are harmful for pregnancy? Fruits are known for their ability to improve and maintain a healthy lifestyle for many people. But pregnant women's bodies go through changes during this period, they must be very cautious about what they eat. Checkout list of fruits to avoid during pregnancy.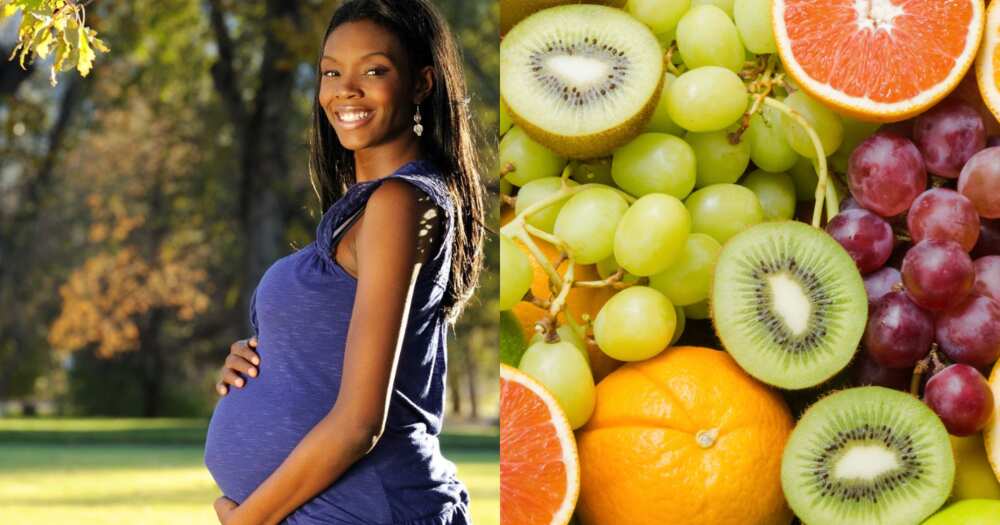 Fruits to avoid in pregnancy
Pregnancy is a happy and difficult period in a woman's life. The main concern of the mother is to deliver a healthy baby, and it makes you think more about your health and nutrition. The main rule for these 9 months is to eat not for two, but for the sake of two. And, it may seem weird that fruit are among the foods to avoid during pregnancy.
The diet of a pregnant woman affects not only her health but also the development of the baby. Special attention in the future mother's diet should be paid to fruits and berries. The question of the use of fruits by pregnant women has always caused a lot of controversies. Some experts argue that such a diet can harm the health of women, while others believe that there is nothing bad. One way or another, some of them were "blacklisted."
Grapes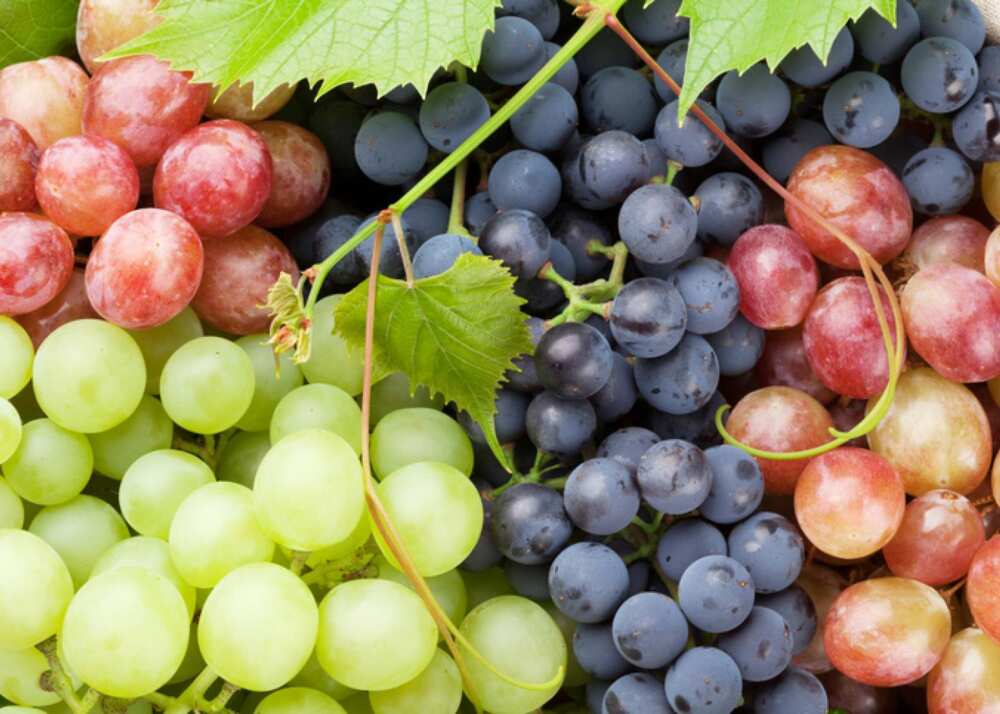 Grapes are harmful fruits during pregnancy as they promote weight gain. And, mostly, for the baby. It is believed that pregnant women should avoid eating large amounts of grapes in late pregnancy because berries of grapes can raise the temperature, which negatively affects the condition of the fetus. Also, in the later periods of pregnancy, grapes are prohibited because of the property to stimulate the growth of the fetus.
Strawberry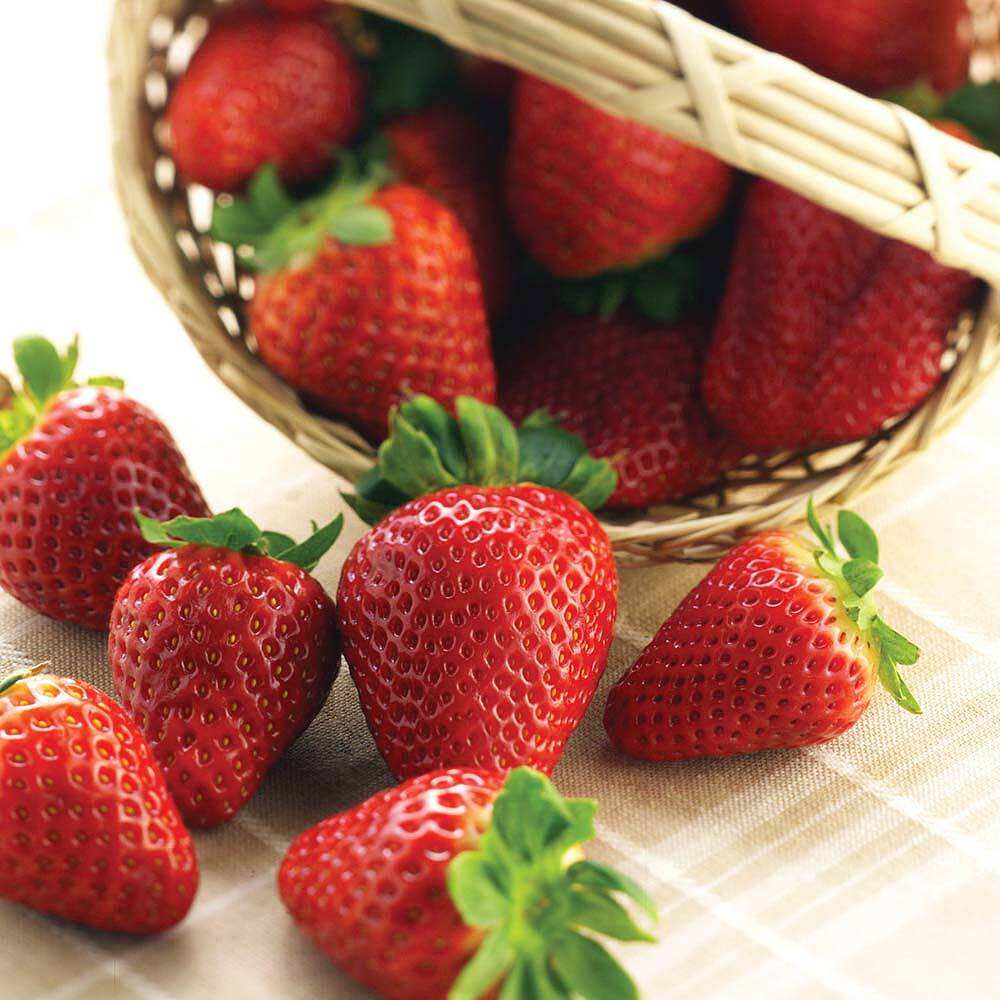 Strawberries are to be avoided during pregnancy because of their very high allergenicity. Here are the risks from consuming strawberries:
The risk of coming down with diathesis for the future baby.
Strawberries during pregnancy is strictly prohibited with a hereditary tendency to allergies in the family.
Strawberries also increase the tone of the uterus and can cause miscarriage.
Strawberry oxalic acid is able to expel calcium from the body.
Pineapple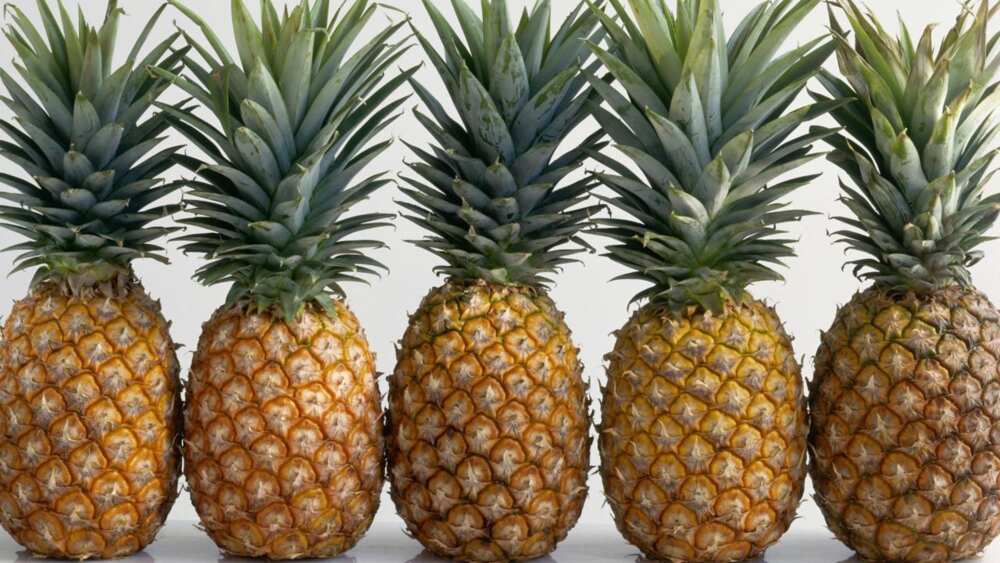 Pineapples are also extremely dangerous fruits when carrying a child. They are on the list of foods to avoid during early pregnancy. Pineapples are strongly contraindicated because they contain acid, which can cause miscarriage. Pineapples are strictly contraindicated for women who are at risk for threatened abortion, and you should refrain from pineapple juice in the first trimester of pregnancy.
Papaya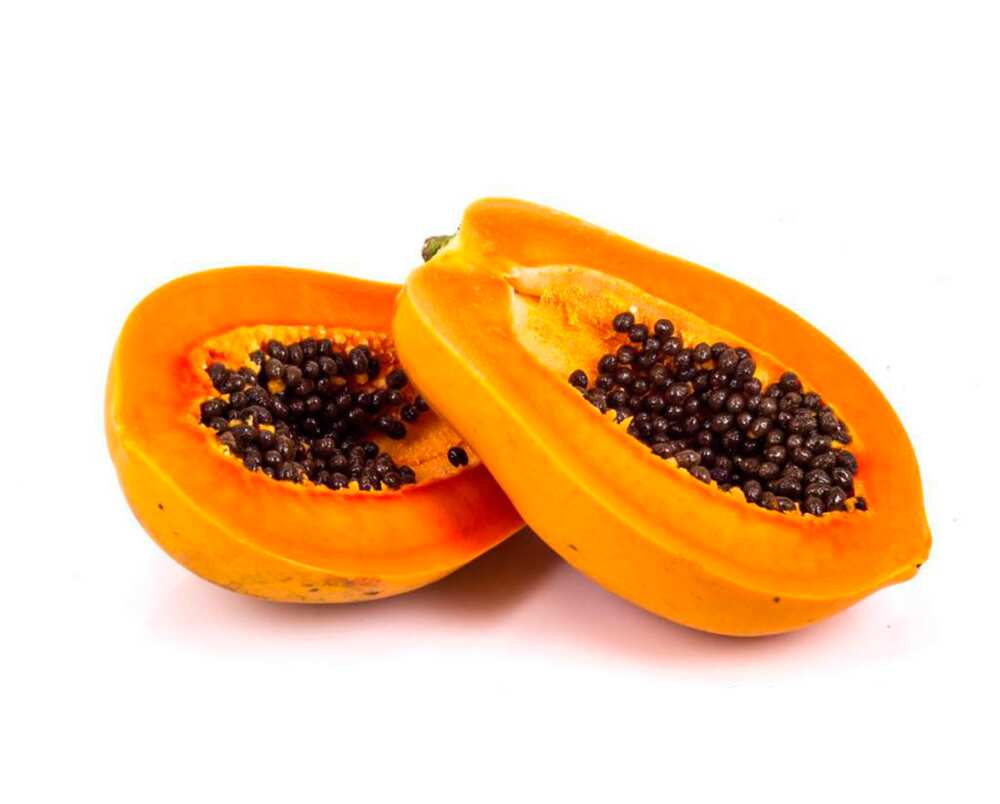 READ ALSO: List of Nigerian food to eat during pregnancy
Latex is a soft, milky-white substance inside papaya. It thickens and becomes sticky when the fruit is unripe. Papain and pepsin are powerful components of latex, and they are often promoted as an enzyme in the digestive tract. Despite the benefits of the human digestive system, papain is present in unripe fruits.
It can weaken the membranes of vital and necessary cells in order for the fetus to develop properly. It is better to avoid eating papaya during pregnancy because of the fact that there is a risk of miscarriage. Besides, most pregnant women are allergic to the latex, contained in papaya.
Tamarind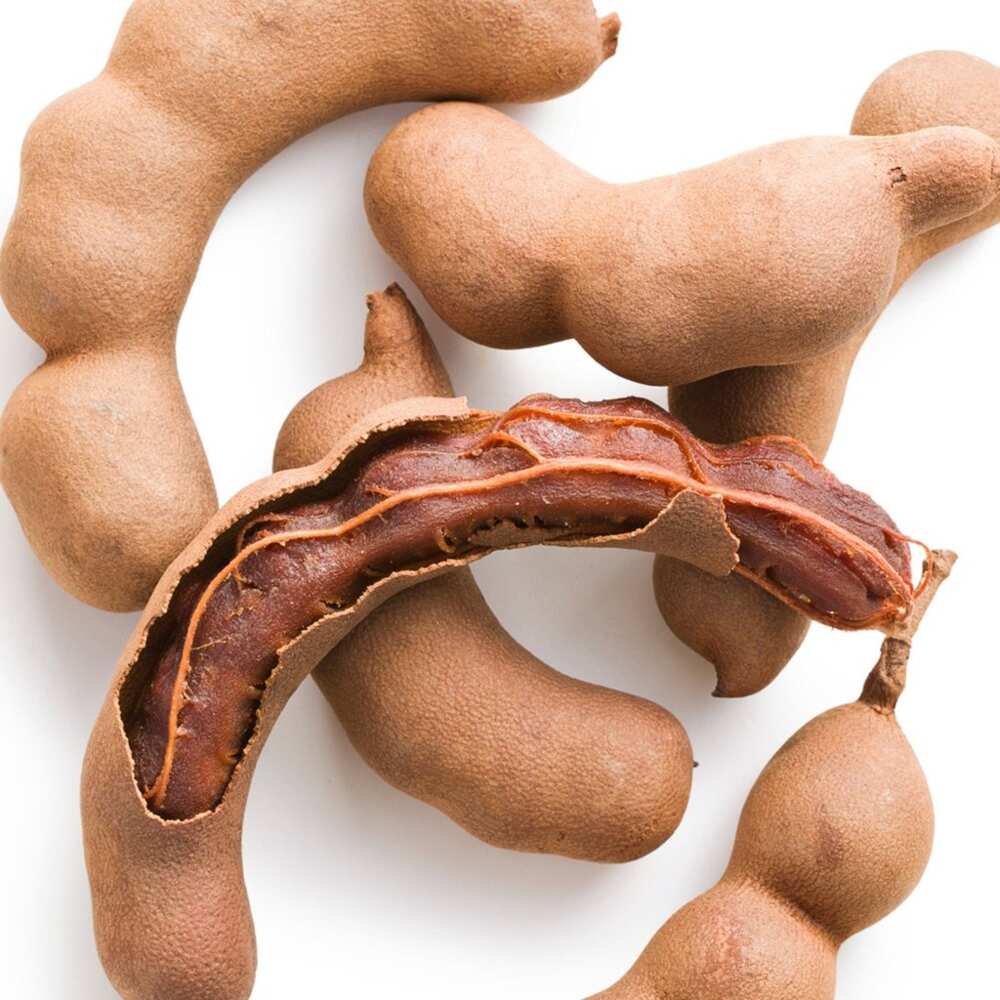 The nutritional composition of the tamarind does not conceal a terrible threat for pregnant women and does not that strictly contraindicated by the nutritionists. Anyway, scientists confirm that there is a lot of acid in the flesh of tamarind, so it is recommended to refuse from consuming it during pregnancy and breastfeeding.
Bananas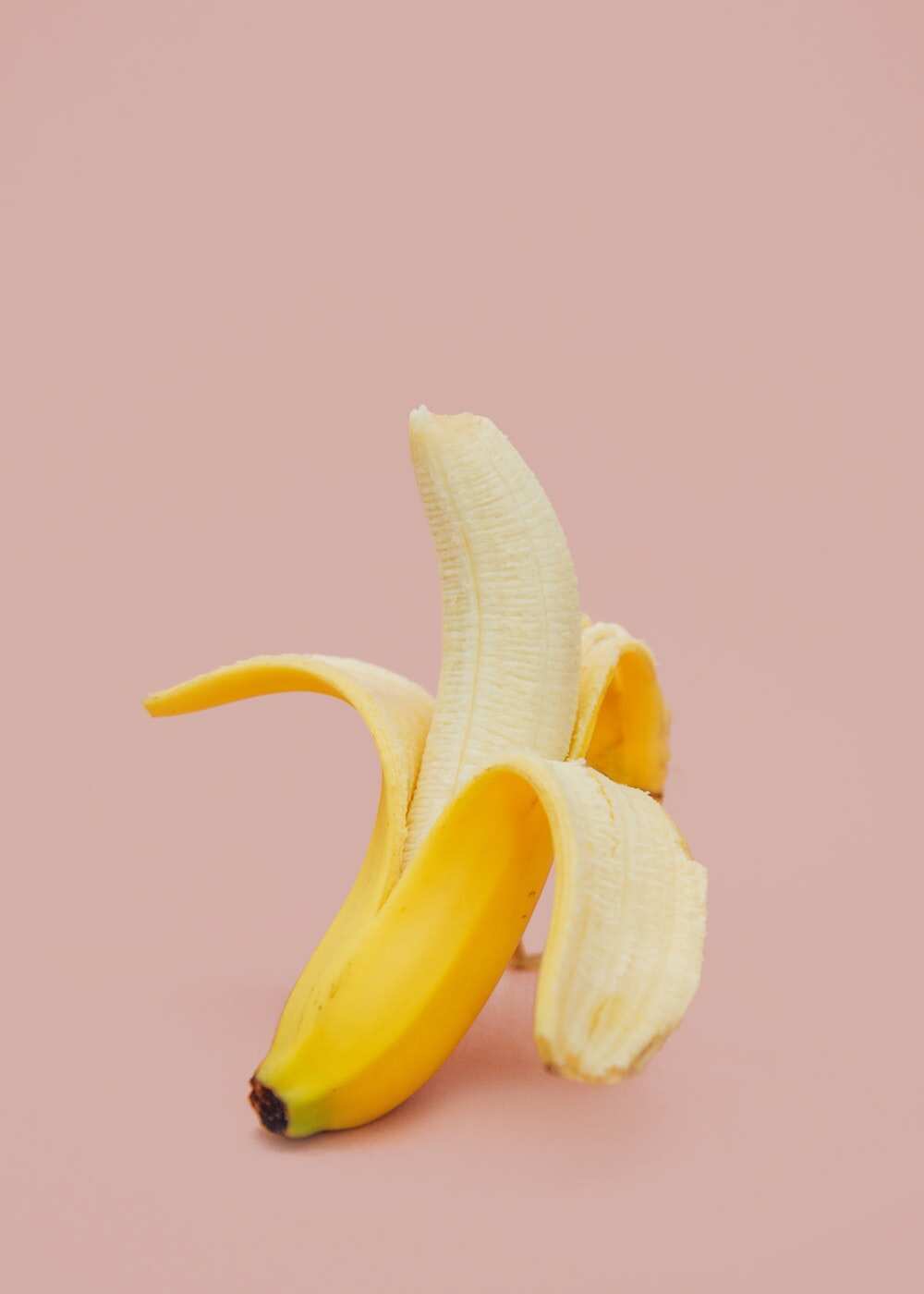 Practically every fruit, in addition to benefits, can cause harm to the health of a pregnant woman. For example, a banana not only relieves heartburn but can provoke it as well. And if you have heartburn from a banana during pregnancy, it means that you eat it wrong. After all, bananas should not be eaten on an empty stomach. Bananas during pregnancy can also harm if:
Drinking them with milk. This causes a metabolic disorder since such a cocktail has an even higher calorie value compared to the usual banana. And frequent consuming of it can add a lot of extra weight to the female body.
Eating unripe bananas during pregnancy. They can cause problems with the digestive tract, such as heaviness and bloating.
Having problems with blood clotting or thrombophlebitis. Banana can increase blood density in arteries and veins, and this is very dangerous if you have these diseases.
Dates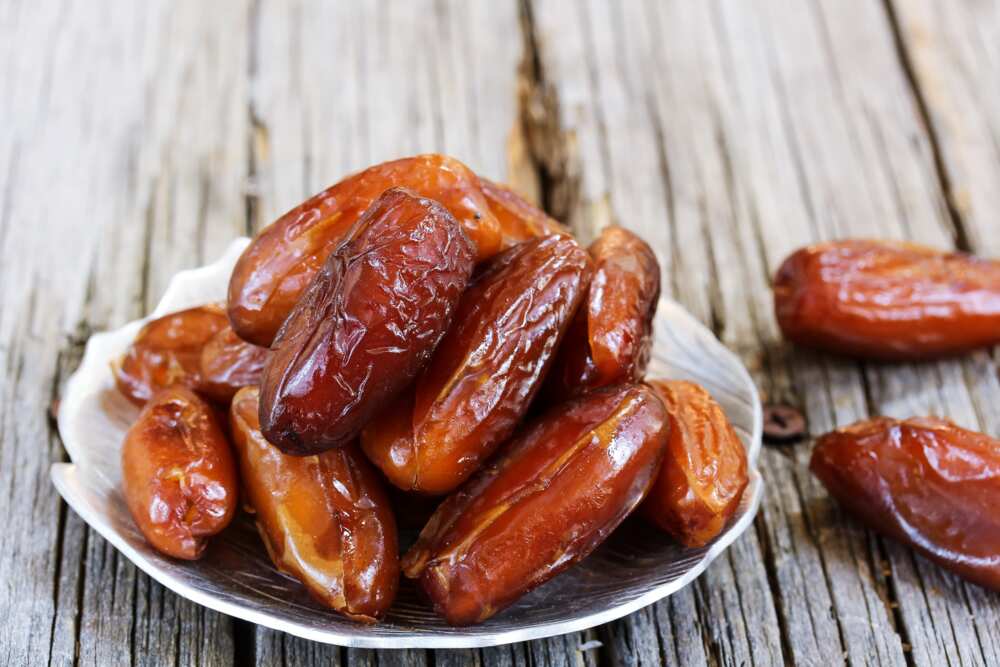 READ ALSO: Best fruits for fertility women should know
As for contraindications, pregnant women with diabetes and in violation of digestion are not recommended to consumed dates and must be very cautious about the amount of it if they decided to have a little bit of them. Otherwise, dates are a very useful product, so you can safely include them in your daily diet, especially if you are waiting for the baby.
Watermelon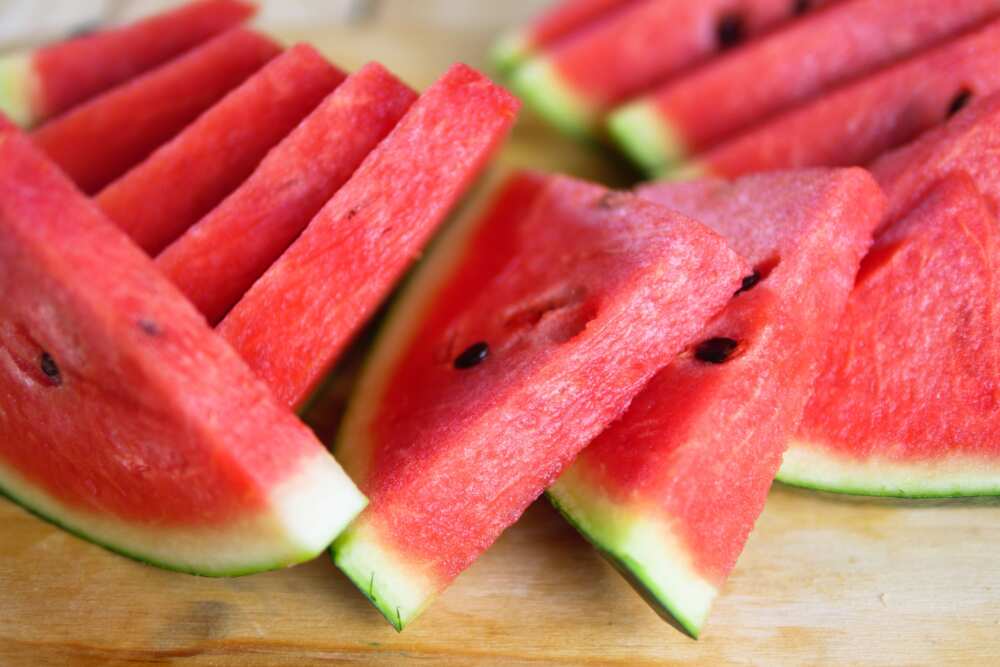 Despite all the advantages, there are cases when a pregnant woman needs to give up watermelon. So, why pregnant women should not eat watermelon? The main reason why doctors do not recommend eating watermelon during pregnancy is the risk of poisoning. A good fresh sliced ​​watermelon can turn sour in just a few hours, so you need to store the uneaten product only in the refrigerator and not longer than a day.
The nitrates contained in most of the first watermelons are even more dangerous. They can lead to watermelon poisoning during pregnancy, which is dangerous not only for the expectant mother. Harmful chemical compounds penetrate through the placenta into the blood of the fetus and in some cases lead to severe consequences for the health of the baby.
Watermelon almost entirely consists of water. Although it has a diuretic effect, doctors recommend not to overuse it if a pregnant woman has edema (puffiness). Pregnant women with diabetes mellitus, urolithiasis, diseases of the pancreas and intestines should also be cautious about eating watermelons.
The general recommendation is to eat fruits on an empty stomach so that they do not stay in the organism for too long. If you decide to eat fruit after a hearty meal, it will linger in the stomach and start the process of fermentation, causing discomfort. And of course, all the vegetables and fruits are a great danger for pregnant women, if they are not washed. Unwashed fruits can cause severe diseases that directly threaten health, such as toxoplasmosis or helminthiasis.
READ ALSO: List of fruits to avoid during pregnancy
Source: Legit.ng