List of Nigerian food to eat during pregnancy is a very serious topic. Making a menu for a pregnant woman is not an easy task. At the beginning of pregnancy due to toxicosis, sometimes women do not want to think about food. In the second half of pregnancy, when the appetite improves, the opposite problem arises - you have to throw all the forces into the fight against excess weight. Thus, only useful products should be found in the diet of an expecting mum.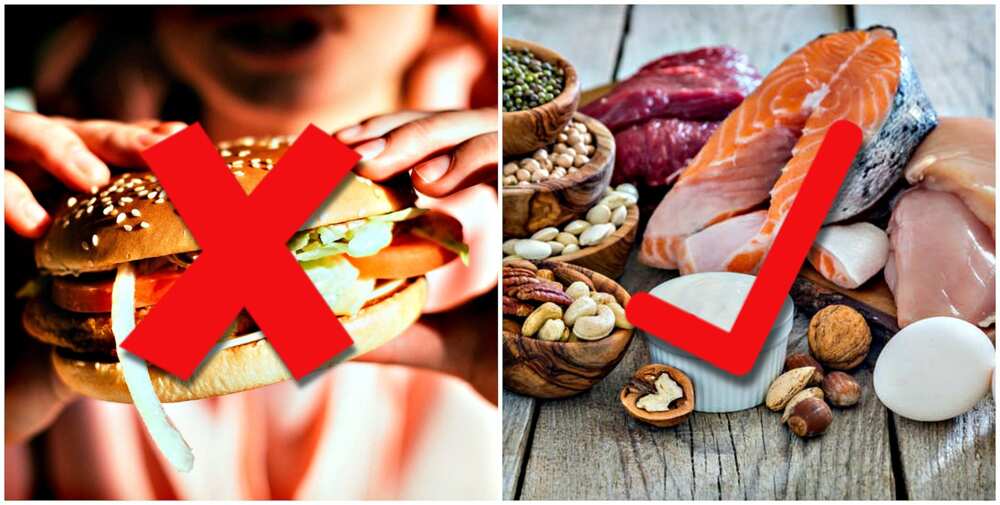 Studying some recommendations on food for pregnant women, it is easy to fall into despair. The first impression - the mum can not eat anything delicious! But it's not true.
When discussing problems connected with foods to eat during pregnancy, one detail should be clearly considered. Of course, there are food that are beneficial to the health of the mother and child and foods not recommended for regular consumption during pregnancy. The foods that cannot be consumed by a future mother include, alcohol, coffee, as well as spicy, smoked, fatty and fried food.
But is it possible to make a tasty and healthy menu for a pregnant woman at the same time? Of course, it is possible! You just need to learn how to cook them properly.
Foods to avoid when pregnant
We will designate foods and methods of preparation not recommended for frequent consumption during pregnancy.
Coffee and wine contribute to artificial pressure, which is highly undesirable for a pregnant woman.
Beer and pickles increase the burden on the kidneys, which during pregnancy work 'overtime'.
Alcohol can have a negative effect on the developing organs and systems of the baby.
Fried, sharp, smoked and fatty foods overload the liver and gall bladder. These organs during pregnancy can be considerably displaced by a growing uterus, and then they have to work in 'cramped conditions'.
Certainly, future mothers who are prone to allergic reactions or have close relatives with allergies should not be fond of chocolate, citrus, strawberries, exotic fruits, seafood, nuts, and other products that can cause allergies (in addition to the well-known food allergens). If the future mother knows that with the use of a product, she will necessarily develop an allergic reaction, it is better to exclude it from the diet, in other cases - to limit the use of allergens up to 1 time a week, in moderate amounts.
Diet of the pregnant woman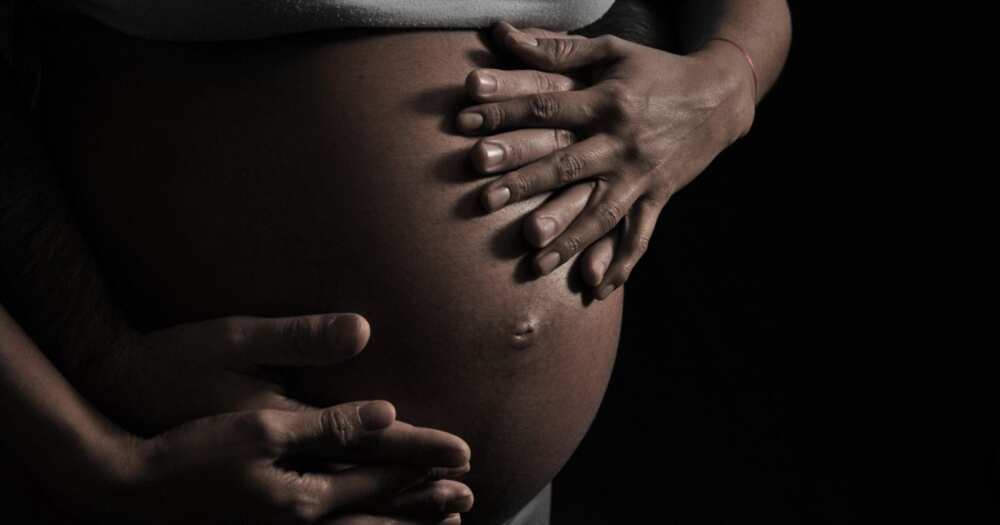 Before going on to discuss the various foods and dishes or what to eat during early pregnancy, we will get acquainted with the general rules for making a diet that will be useful for the woman and will give her pleasure.
READ ALSO: How to do pregnancy test with salt and urine
It is desirable that vegetables make up to 2/3 or at least half of your daily diet. Especially relevant menu with vegetables and greens. During pregnancy, such a 'diet' will help normalize the functions of the intestine and achieve a more even weight gain.
However, in no case should a woman reduce foods containing animal protein- for normal development, the baby needs animal protein, which is found in meat, fish and dairy products. In the diet of a pregnant woman, 70-90 g of animal protein must be included.
Fresh vegetables and fruits are more useful than processed ones. Of course, we are talking only about those products that are traditionally eaten raw. For example, fresh carrots, cabbage and greens are more useful than soup cooked from them. Freshly cooked food is tastier and more useful than stored in advance.
Eating 'on the go' does not work. It is better not to be distracted from the process - then the food will be well absorbed.
Thoroughly chew food - so you facilitate the process of digestion. The advice is simple: just send the next piece of food into your mouth when the taste of the previous one is gone. Follow this simple recommendation, you can appreciate your favorite dish without fear for your weight and digestive problems.
Useful cooking methods for pregnant women
And now - the 'rating' of cooking methods based on their usefulness:
Steaming and baking in the oven. These are the most useful ways of cooking. You can bake almost everything - meat, fish, vegetables, fruits - in foil or special paper for baking.
Extinguishing. This method of cooking involves a long stay of the product on a small fire in a flat dish under the lid with a little water added. You may cook way beef, lamb, potatoes this way.
Boiling
Roasting
Nutrition for pregnant women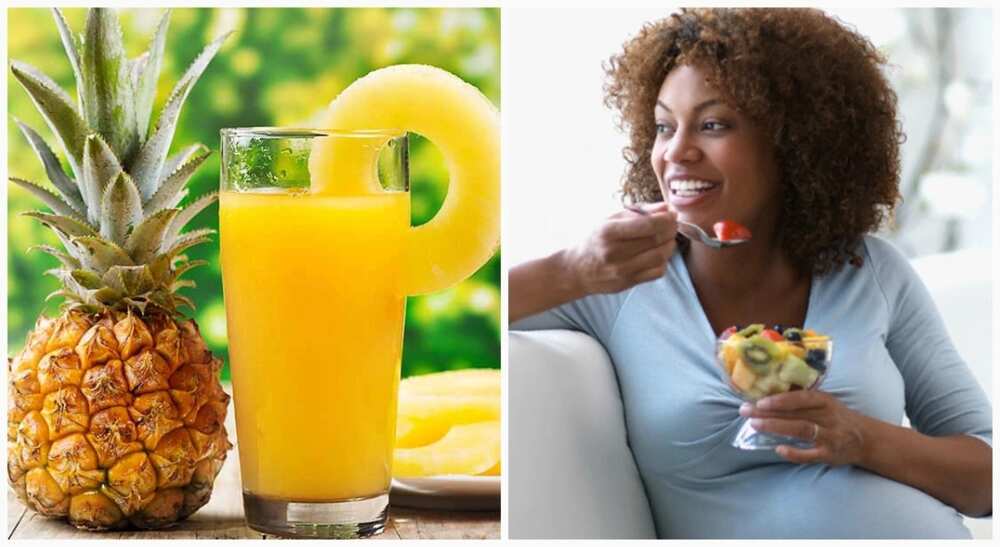 Salad of fresh vegetables and herbs are best filled with unrefined vegetable oil. Do not forget to thoroughly wash these gifts of nature before eating them!
Berries are the main helpers of the kidneys and also a natural source of vitamin C! You can eat fresh berries, buy frozen berries.
Cereals are perfect breakfast for pregnant women. Buckwheat, millet, corn and oatmeal are very useful: they contain iron, carbohydrates, vitamins and fiber.
Dairy products are the main source of calcium. Both fresh and dairy products are useful.
Meat is the main source of animal protein, B vitamins and iron.
The fish contains vitamin D and phosphorus, which are responsible for the nervous system of the baby. Of course, the future mother should better cook fresh fish of low-fat varieties.
We would like to wish all pregnant women: cook with love and eat with pleasure, and then your diet will become the key to a successful pregnancy, a source of good mood and health!
READ ALSO: How to use pregnancy test strip at home