If you are planning a pregnancy, you probably already thought about your diet. Although the effect of fruits for fertility is not proven, it is necessary to study the issue thoroughly. What to eat to get pregnant, what products are mandatory in the diet of an expecting mum and which ones are better to exclude.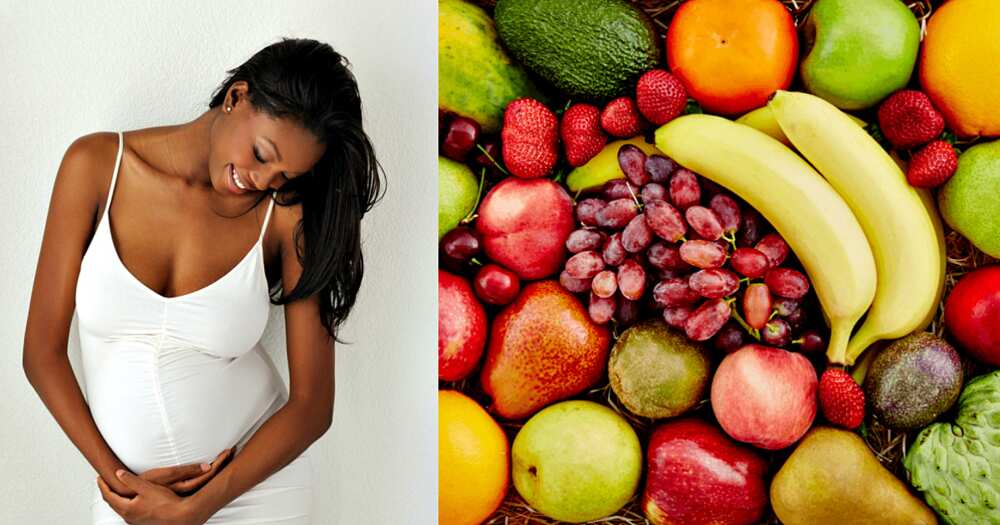 Very often, nutrition before pregnancy is called a diet for conception, but by this term, we do not mean a sharp restriction in food. We must remember that a diet for conception and losing weight for the summer is just the opposite. Future parents do not need to reduce the amount of food consumed: only make their diet as healthy as possible.
Herbal products should be 2/3 of the diet for fertility. In this case, you need to eat not only fruits but also vegetables and greens. Particular attention should be paid to the gifts of nature, which contain prostaglandins. These substances affect the elasticity of the tissues of the birth canal.
Speaking about fruits, they saturate the woman's body with valuable vitamins, minerals, and antioxidants that help to cope with stress. At the same time, it is better to eat them raw and without the use of sugar, syrups, and other additives.
Experts advise to include fruits grown in native latitudes for getting pregnant. They saturate the woman's body with essential trace elements and contain the minimum amount of nitrates and pesticides. What kind of fruit can you eat for improving fertility and getting pregnant soon?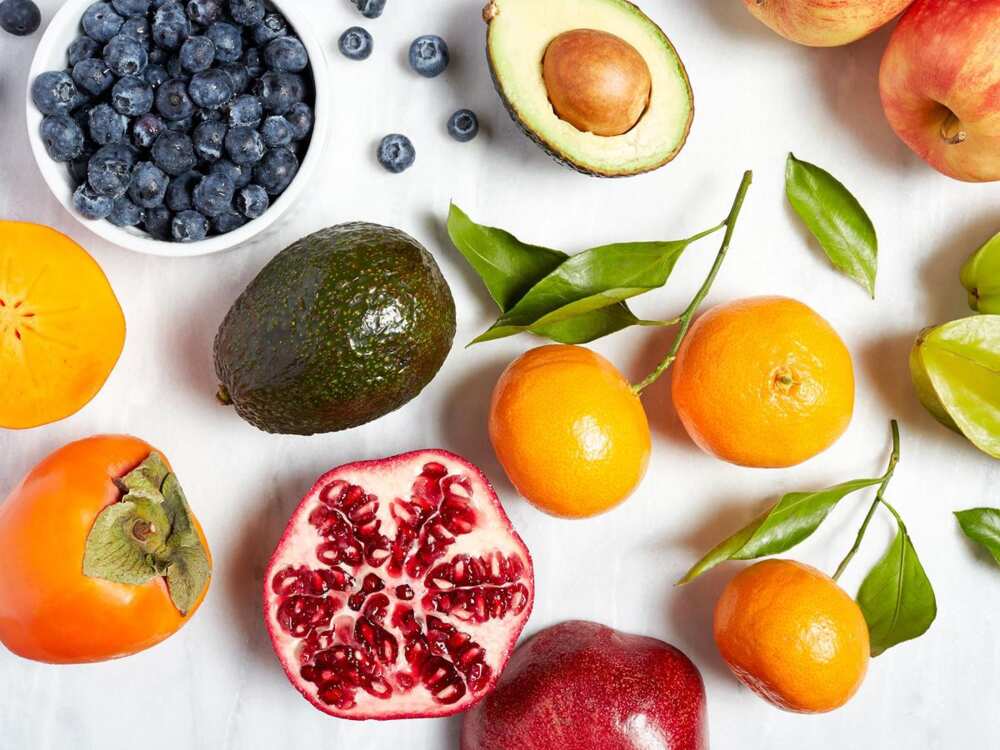 Picture from cookinglight.com
READ ALSO: Is orange good for pregnant woman?
Fruits good for female fertility
Nutritionists advise not to consume fruit immediately after eating the main meal to increase your chances of getting pregnant. The reason is that fruits remain in the stomach for a short time, and if the stomach is full, the time the fruits stay in it will increase significantly. It is fraught with loss of beneficial properties and activation of the fermentation process, which can cause not only bloating and flatulence but also nausea. The best time for eating fruits is half an hour before meals, or an hour and a half later.
Which of them can really boost fertility? Doctors recommend women to chose fruits that are grown in their native region. It is proved that the body best absorbs them and practically do not cause unwanted reactions. So, our list for Nigerian ladies who want to conceive consists of the following fruits:
Avocados. A superfood, the high-fat content in the fruit helps in egg health. Avocados are rich in monosaturated fats ('a good fat' needed by the body) which assist in keeping good reproductive health. They can be tossed in sandwiches, salads or even made into a dip or a spread.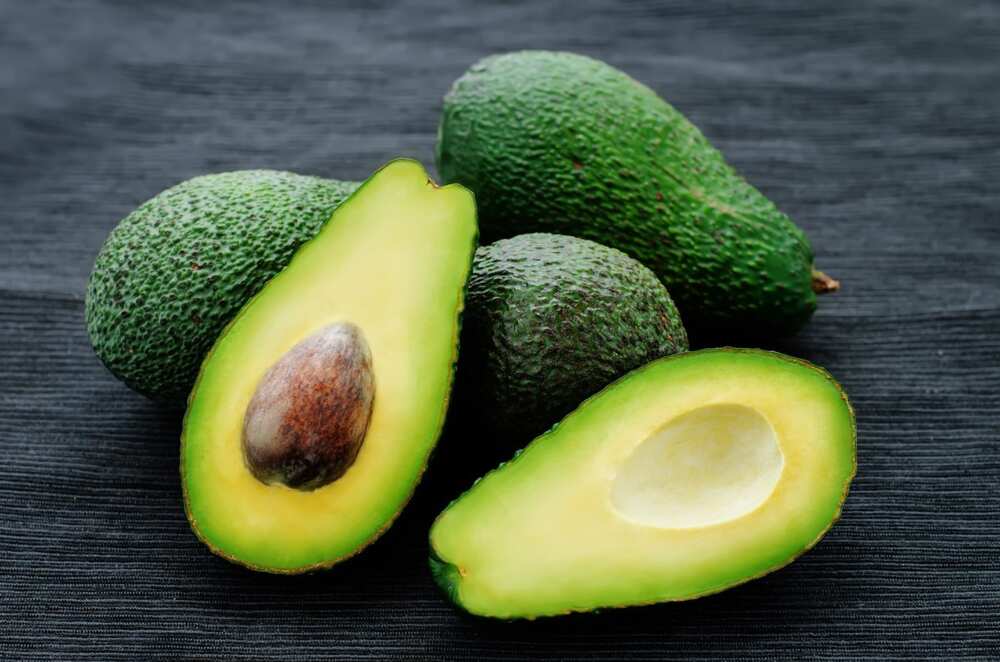 Photo from static.independent.co.uk
Apples are rich in vitamin C and are an indispensable source of iron vital for fertility. If necessary, they can also increase appetite. Those who suffer from constipation are advised to eat baked apples.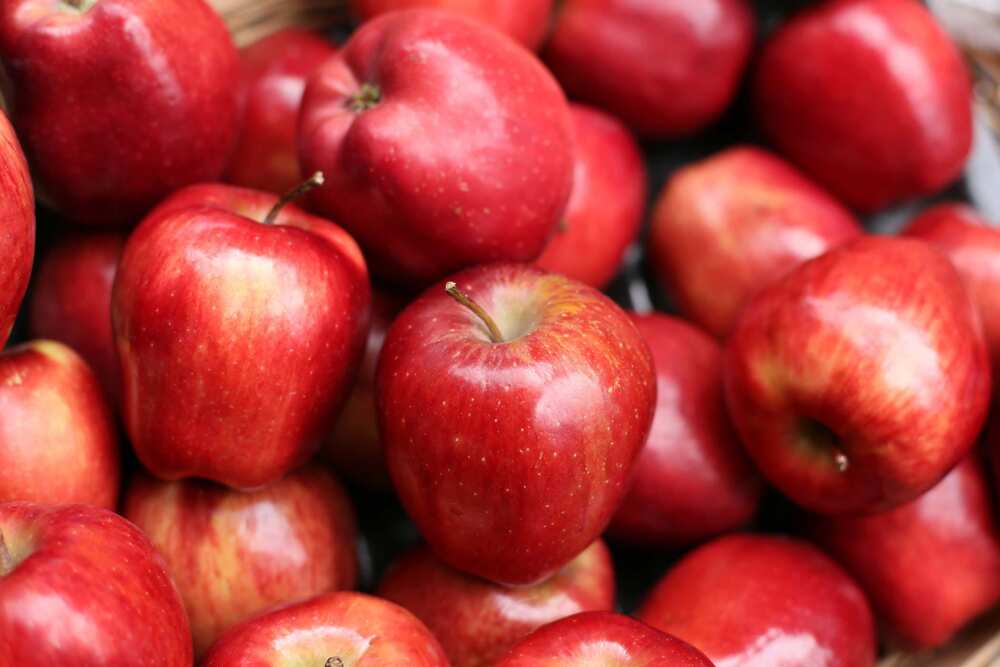 Photo from kalingatv.com
Pear, due to its rich composition, has anti-inflammatory properties and is considered one of the most effective products to combat bad mood and apathy. The high iron content abates chromosomal damage in eggs. However, be careful, if you consume these juicy fruits excessively, the gas formation may begin to increase.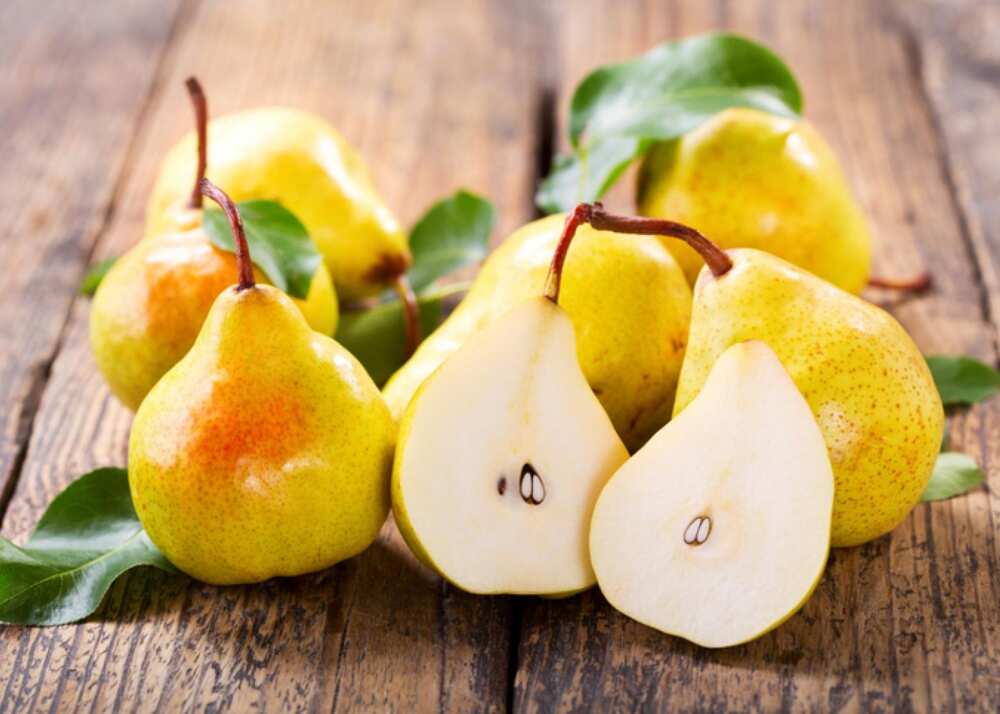 Source of the picture: snaped.fns.usda.gov
Strawberries are considered invaluable for trying to conceive. These juicy berries saturate the body with vitamin C, beta-carotene, and anthocyanins, which are famous for their powerful antioxidant properties and help with the production of hormones responsible for optimum egg health. Strawberry is also one of the most potent allergens. But please note that this berry is strictly forbidden to women who have inherited food allergies.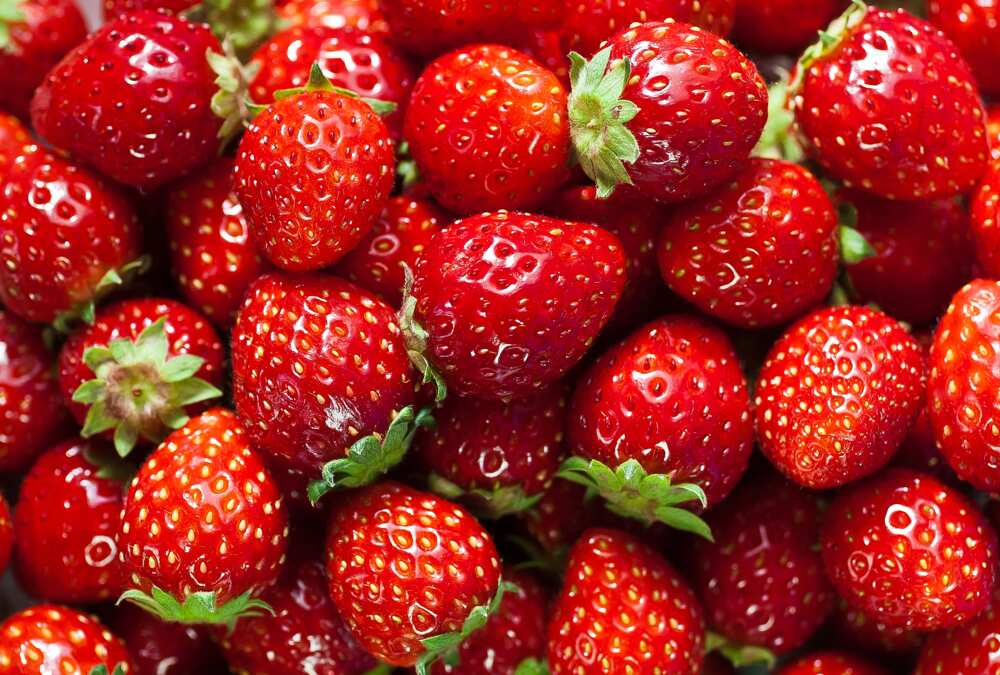 Photo from time.com
Plums will bring the maximum benefit for fertility if you use them raw. Potassium that is contained in the fruit also protects against birth defects in the brain and spine that can develop in the first few weeks of pregnancy. However, those who suffer from diabetes and obesity should exclude them from the diet.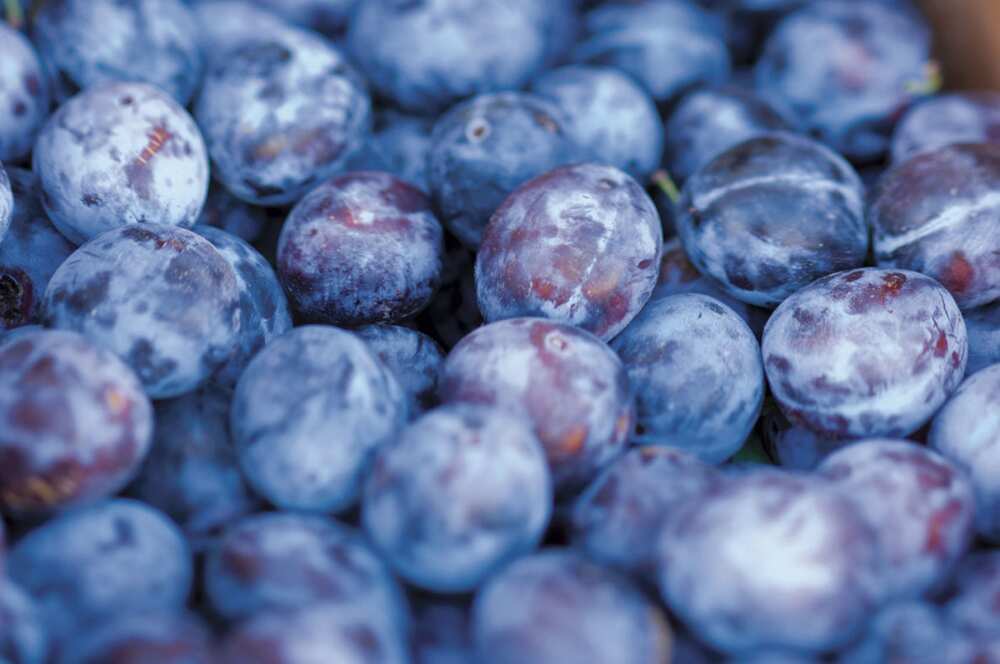 Picture from magazine.wsu.edu
Do not forget about peaches consuming to boost fertility. They are rich in nicotinic acid, vitamin C and potassium, which help the follicles in your ovaries mature, and it strengthens bones and boosts immunity.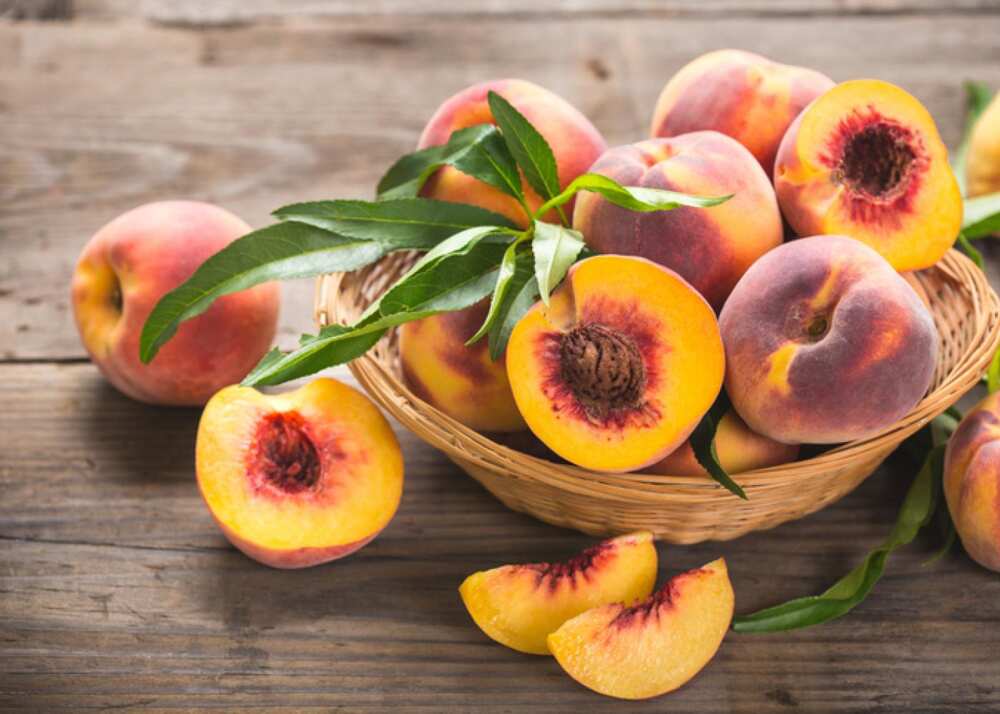 Source of photo: snaped.fns.usda.gov
Grapes are famous for their high content of vitamins B and fibre. And the flavonoids in the product protect against heart disease and promotes normal blood supply to the placenta. Grapes help to prevent neural tube birth defects and aids in brain development. But be careful. Although it is useful, it still contains a large amount of sugar. When it is used systematically, it affects the weight gain of the baby and mother. Also, this fruit can often cause bloating.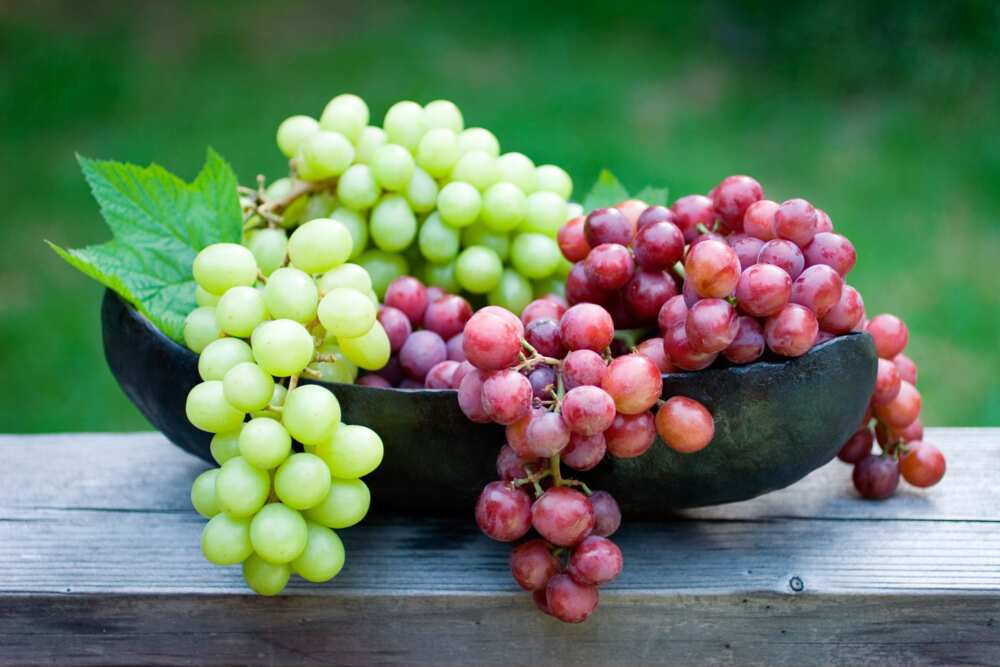 Picture from goodhousekeeping.com
Persimmon is packed with nutrients that help enrich the liver, kidneys, bladder, and adrenals which are organs vital to fertility health. It contains not only essential trace elements but also dietary fibre and organic acids. All of them help to increase the body's defenses, saturate the body with iodine.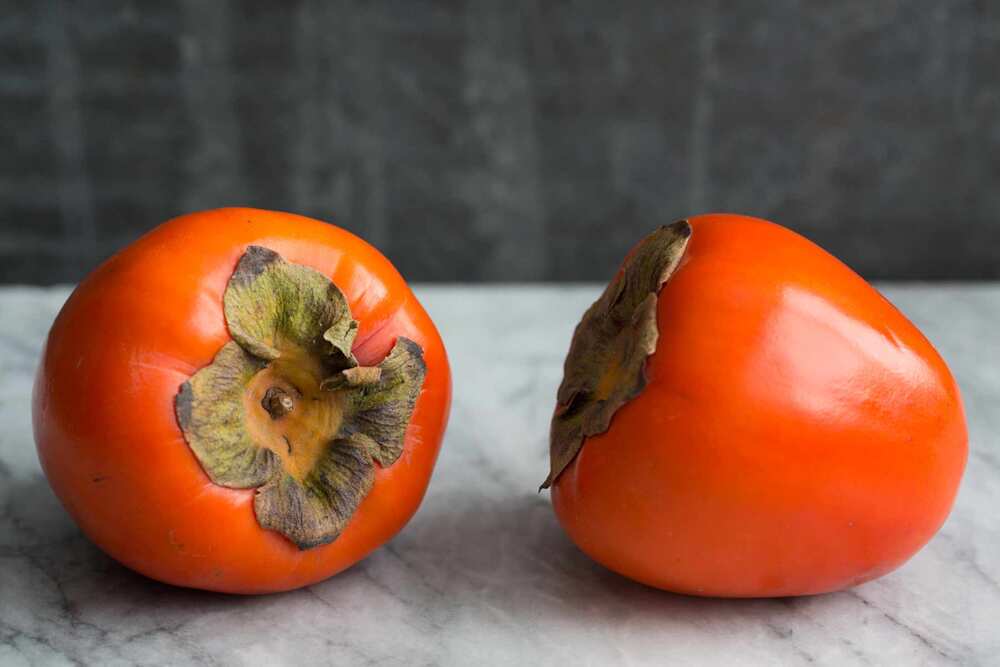 Photo from simplyrecipes.com
Figs have been believed to increase fertility since the time of Ancient Greeks, and now we have scientific evidence. Figs contain a lot of iron, which is essential for healthy eggs and ovulation.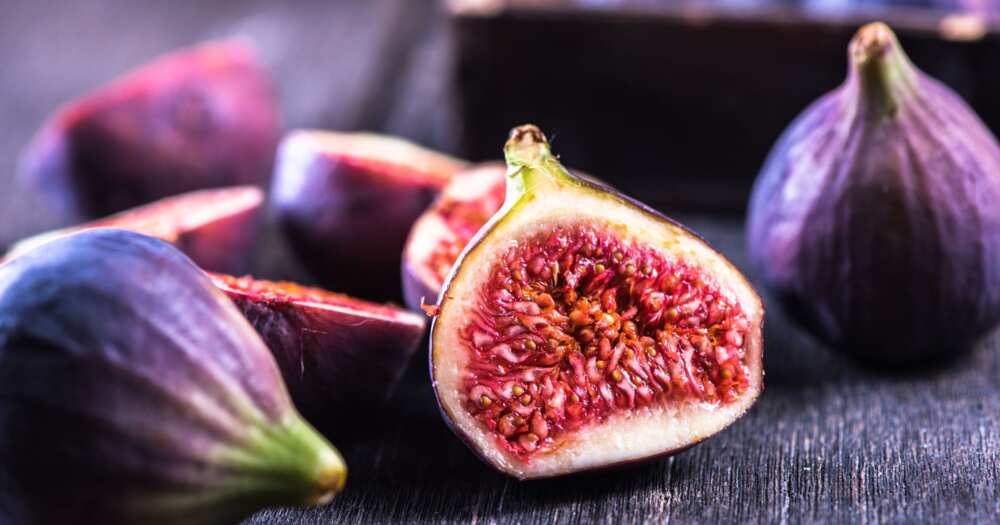 Picture from marconews.com
Pomegranate is often recommended for iron deficiency anaemia. And the vitamins of group B, which are part of it, have an anti-inflammatory and antiseptic effect, neutralising pathogenic bacteria. Pomegranate seeds are good at protecting eggs from damage and aging because they are full of antioxidants. Also, pomegranate has been linked to naturally increasing a woman's libido.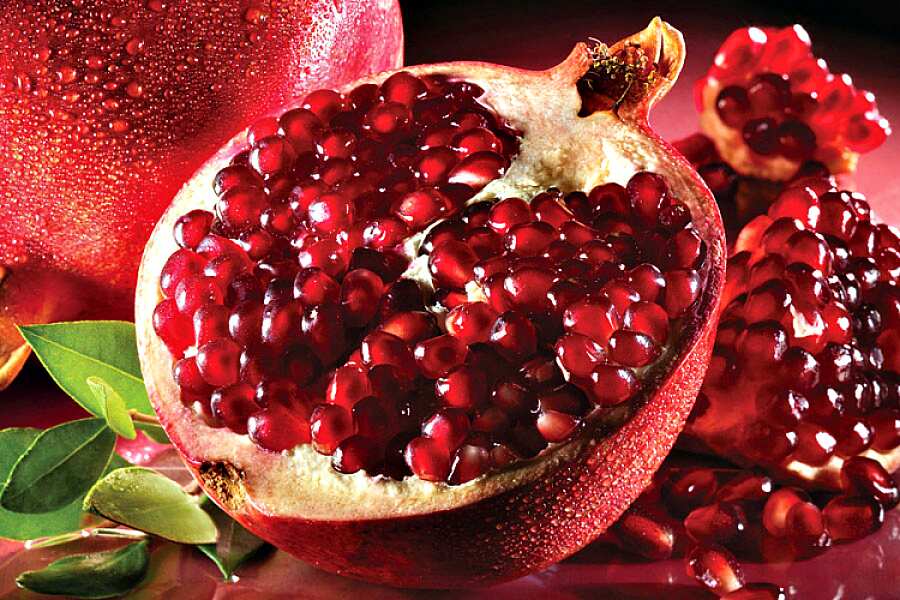 Source of the picture: bijeljina.org
Banana. Its most valuable component is potassium. They increase fertility in men and women by increasing energy, boosting the immune system, and providing vital minerals and nutrients. Besides, the use of a banana provokes the production of serotonin, which is the hormone of happiness. It means that you can say goodbye to nervous conditions and bad mood that also can prevent you from getting pregnant.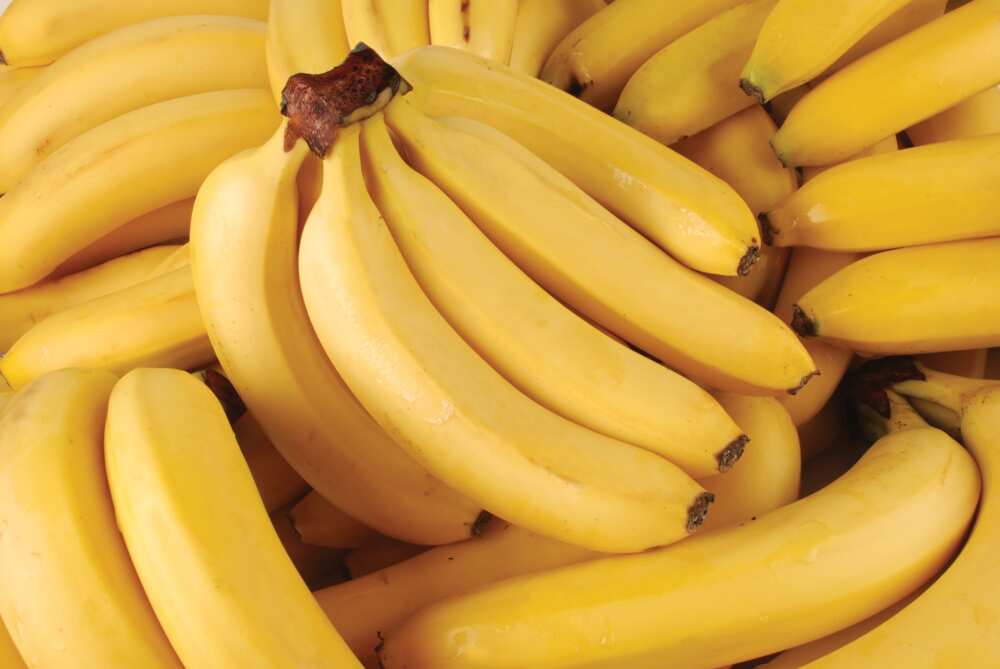 Photo from daysoftheyear.com
Pomelo. Not only grapefruits, oranges, and other citrus fruits are one of the best sources for vitamin C. Pomelo is also packed with potassium, calcium, and vitamin B that can help you to get pregnant by regulating ovulation and creating a healthy environment for eggs. You should eat for at least half of pomelo per day.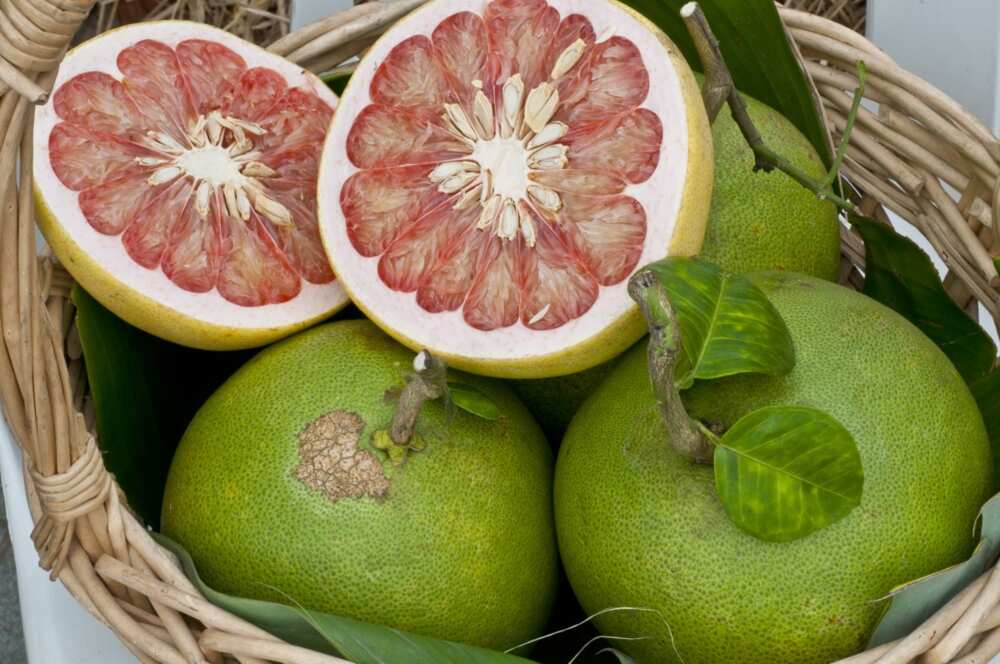 Picture from wikihow.com
What fruits you should not eat if you are trying to conceive?
It is believed that pineapples are a particular danger for trying to conceive. The fact is that these fruits often contain a dangerous acid that can cause uterine contractions. But for this, you need to eat a lot of pineapples. So, if you like pineapples and can't refuse to eat them, try to measure the amounts of this fruit.
Besides, you should be wary of eating papaya and mango. Immature fruits can cause indigestion and unpleasant pain.

Best fruits for male fertility
The fruits listed below can be good for those men who want to become fathers soon:
Apples. This fruit has a positive effect on the quality of men's health and ensures the normalization of the seminal fluid count. Another advantage of apples is increased immunity, due to a large number of vitamins contained in it. As clinical research shows, frequent colds and viral diseases that occur with high fever hurt the structure and processes of seminal fluid production. By increasing the body's resistance to pathogenic microorganisms, the man simultaneously increases fertility, which is essential for the expected conception.
Bananas. The composition of these delicious fruits includes a large amount of magnesium, vitamins of group B, zinc and vitamins A and C. In combination with other products, they have a positive effect on the hormonal status of the man and the production of healthy seminal liquid. They are the fruits that affect the seminal fluid, so you need to eat bananas regularly.
Avocados, which contain a lot of vitamin E, increase the mobility of male reproductive cells. As you know, seminal fluid reaches its goal in about a day, therefore, the higher the quality of the seminal fluid, the higher is the ability to conceive.
Pomegranate. Useful qualities of pomegranate for male fertility cannot be overestimated. This fruit helps men who are in a state of chronic stress, have low physical desire and, as a result, have weak and non-viable seminal fluid.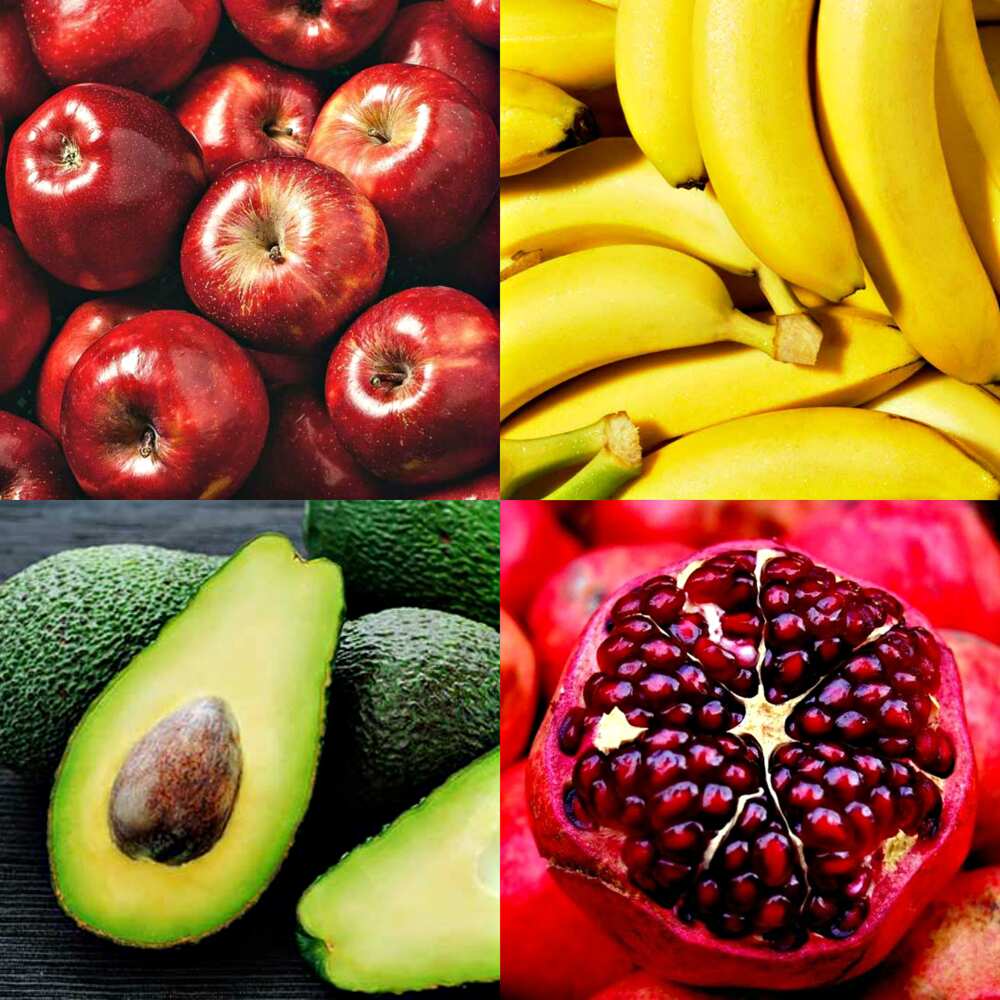 If you want to boost fertility the first thing you should do is to monitor your health and be attentive to what you eat. Fruits should be added to the daily diet of both partners who want to conceive. Eat fruits in small quantities and consult your doctor if you have any allergies. And most importantly, before eating all the fruits, you need to wash them thoroughly. That way you will avoid poisoning and other unpleasant situations.
READ ALSO: Best food for ovulation stimulation