Different types of birds in Nigeria
Our country is a home for a huge number of species, continue to learn about the types of different birds in Nigeria

Main types of birds in Nigeria
Here we have the different types of birds that live in our county, note that there are over 940 species of birds in Nigeria. The number of species of some types is too large, so we will show you just a few representatives from each type.
Accipitriformes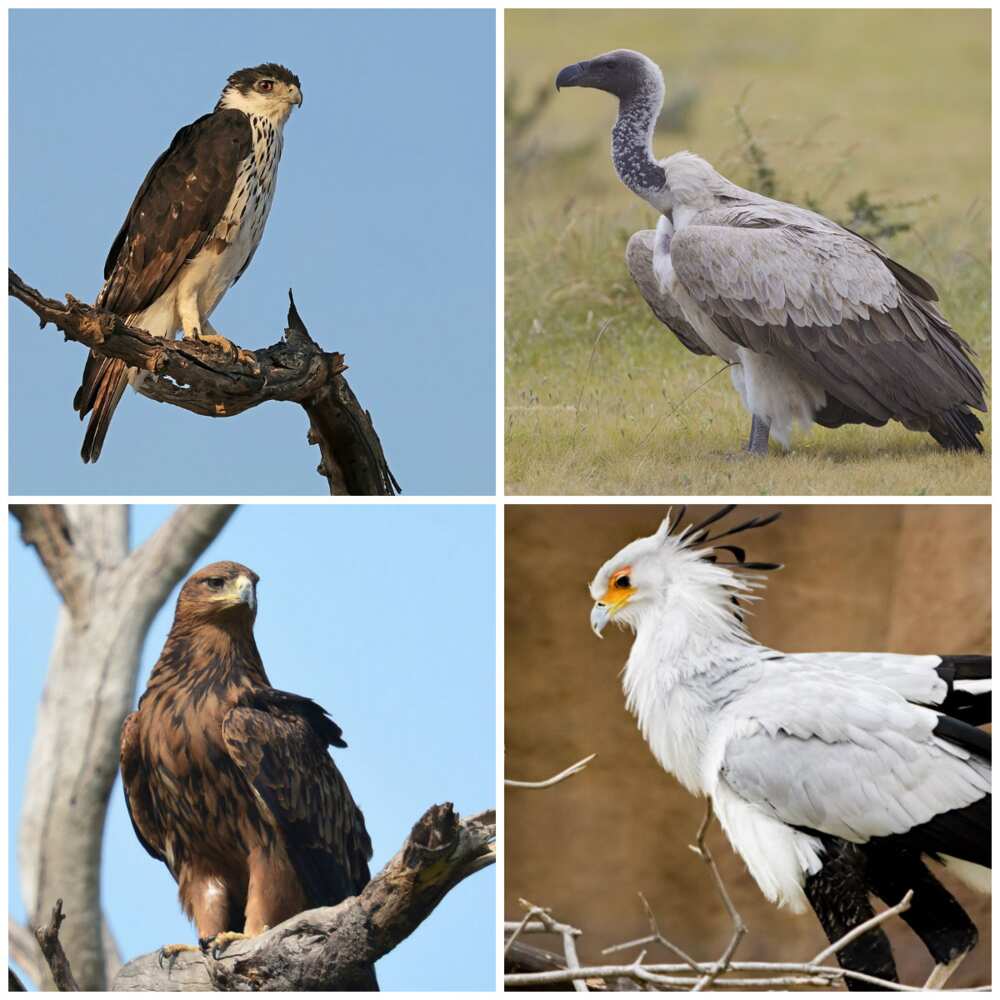 READ ALSO: What wild animals in Nigeria can you meet?
African Fish Eagle
African Harrier-Hawk
African Hawk-Eagle
Ayres's Hawk-Eagle
Bat Hawk
Bateleur
Black Kite
Black Sparrowhawk
Black-winged kite
Brown Snake Eagle
Dark Chanting Goshawk
European Honey Buzzard
Gabar Goshawk
Hooded Vulture
Lapped-faced Vulture
Lesser Spotted Eagle
Lizard Buzzard
Long-crested Eagle
Marsh Harrier
Montagu's Harrier
Pallid Harrier
Palm-nut Vulture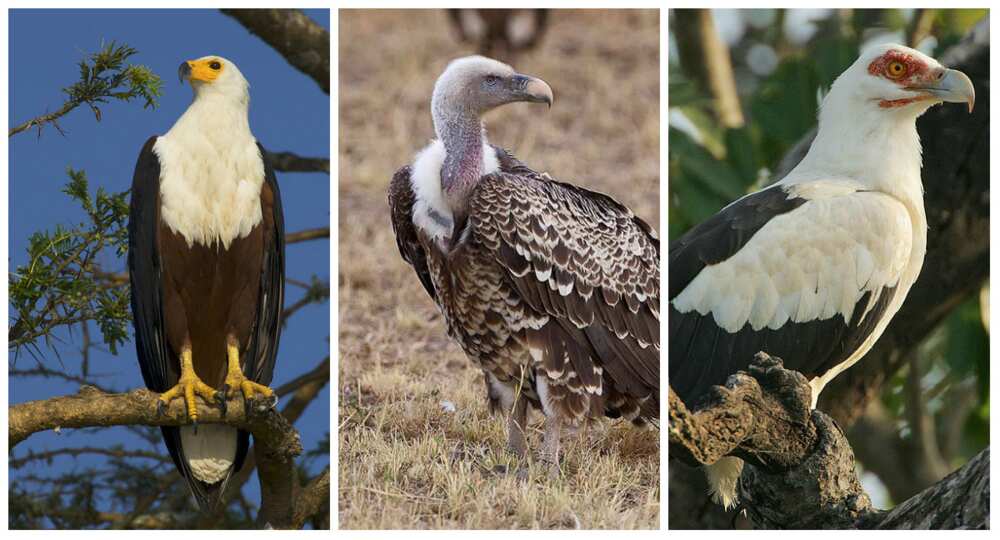 Red-necked Buzzard
Rüppell's Vulture
Scissor-tailed Kite
Shikra
Short-toed Snake Eagle
Tawny Eagle
Wahlberg's eagle
Western banded snake eagle
White-backed Vulture
White-headed Vulture
Osprey
Secretarybird
Anseriformes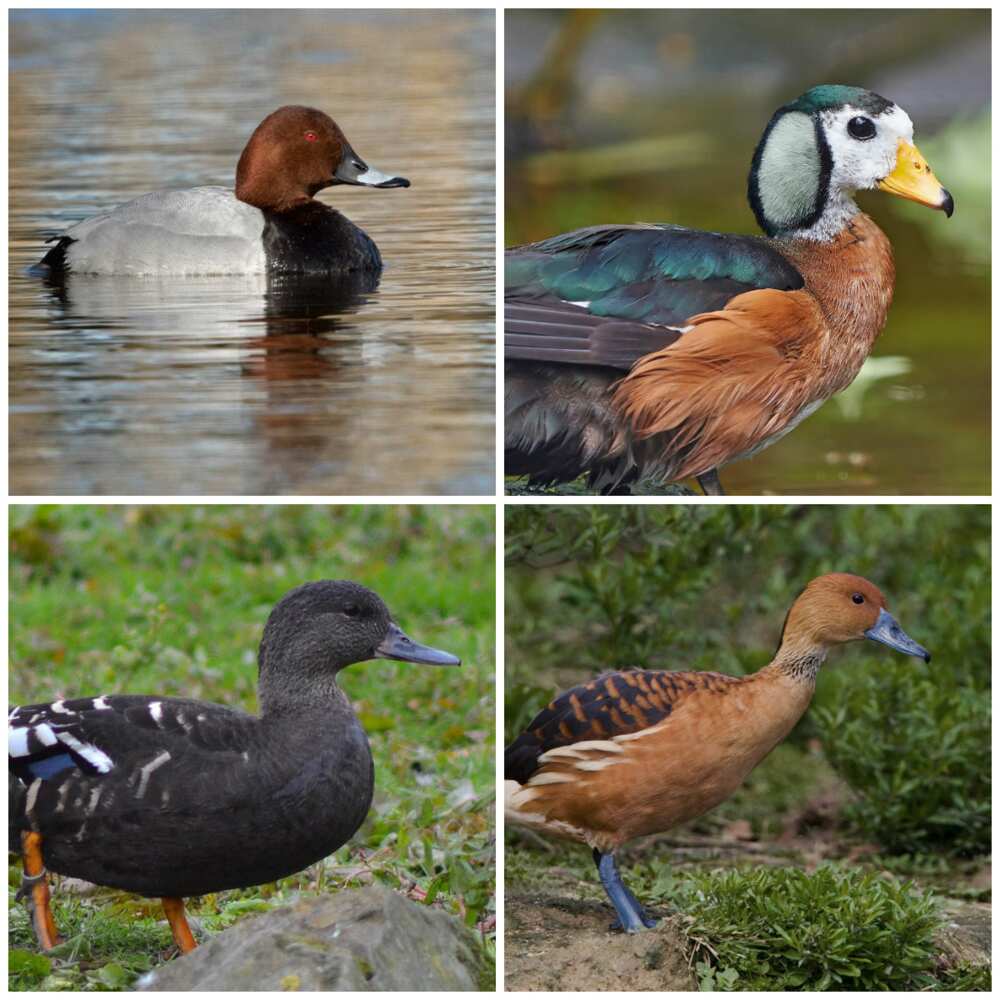 African Black Duck
African Pygmy Goose
Common Pochard
Egyptian Goose
Eurasian Teal
Eurasian Wigeon
Ferruginous Duck
Fulvous whistling duck
Garganey
Hartlaub's duck
Knob-billed Duck
Pintail
Spur-winged goose
Tufted Duck
White-faced whistling duck
Apodiformes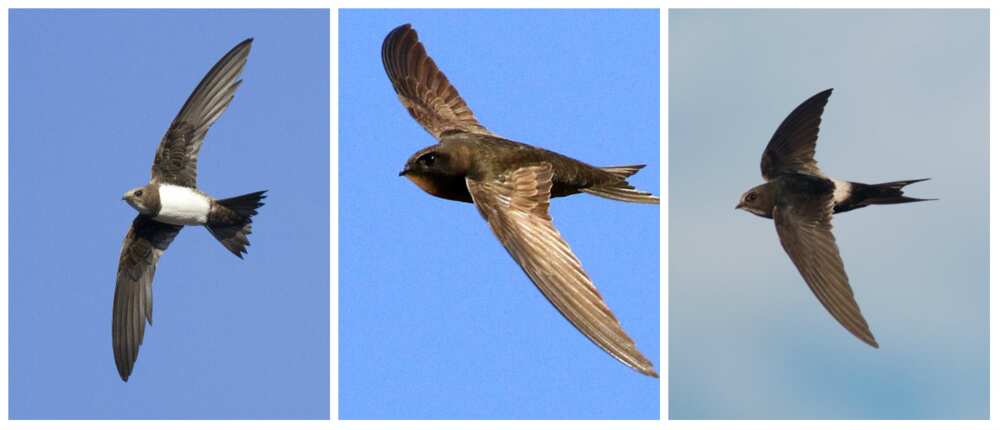 Alpine Swift
Common Swift
White-rumped swift
Bucerotiformes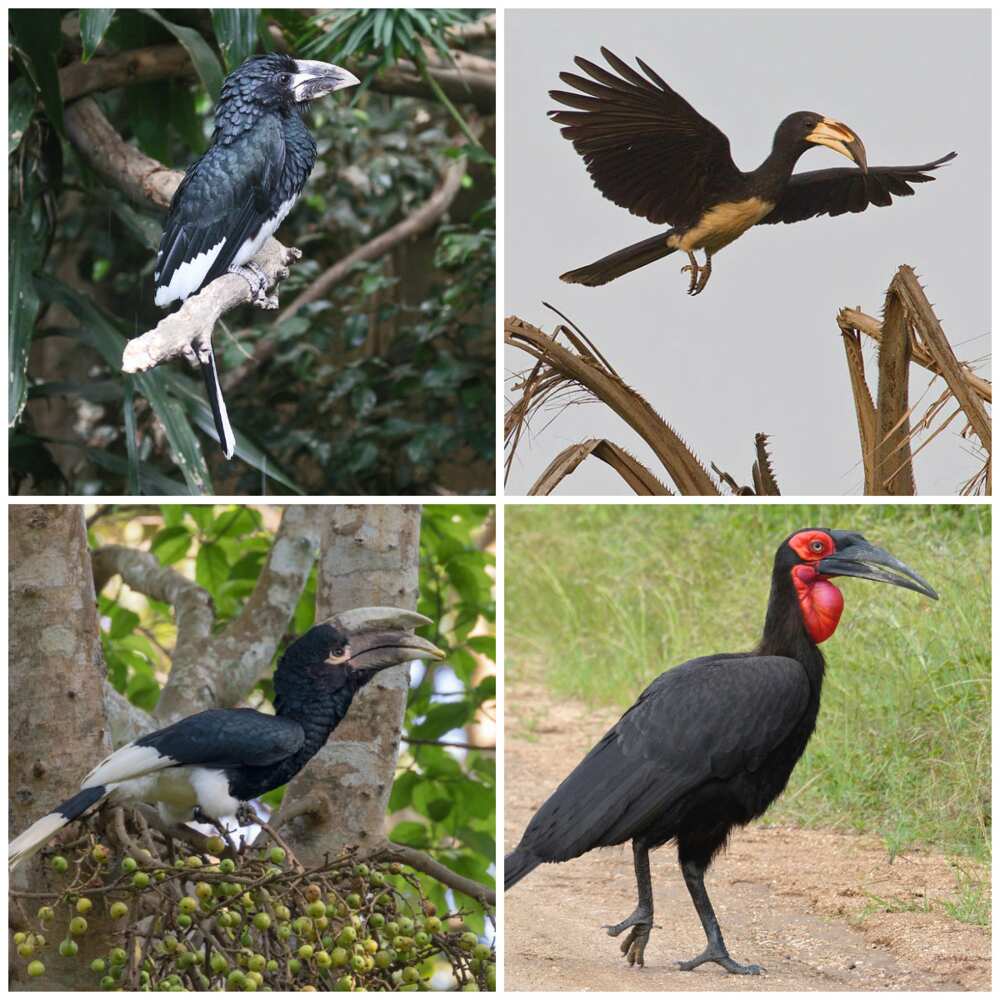 Ground Hornbill
African Grey Hornbill
African Pied Hornbill
Black-and-white-casqued Hornbill
Black-casqued Wattled Hornbill
Northern Red-billed Hornbill
Piping Hornbill
Piping Hornbill
White-thighed Hornbill
Yellow-casqued Wattled Hornbill
Black Scimitarbill
Green Wood Hoopoe
Hoopoe
Caprimulgiformes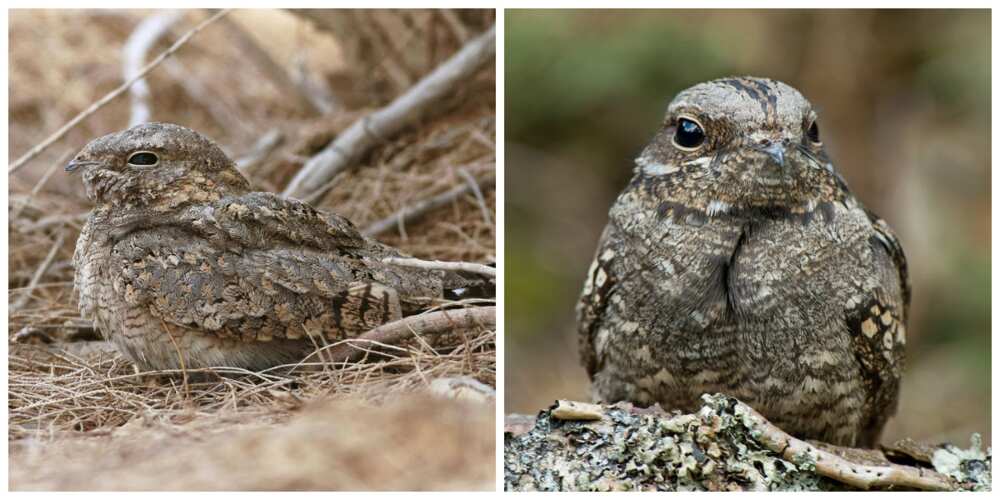 European Nightjar
Egyptian Nightjar
Charadriiformes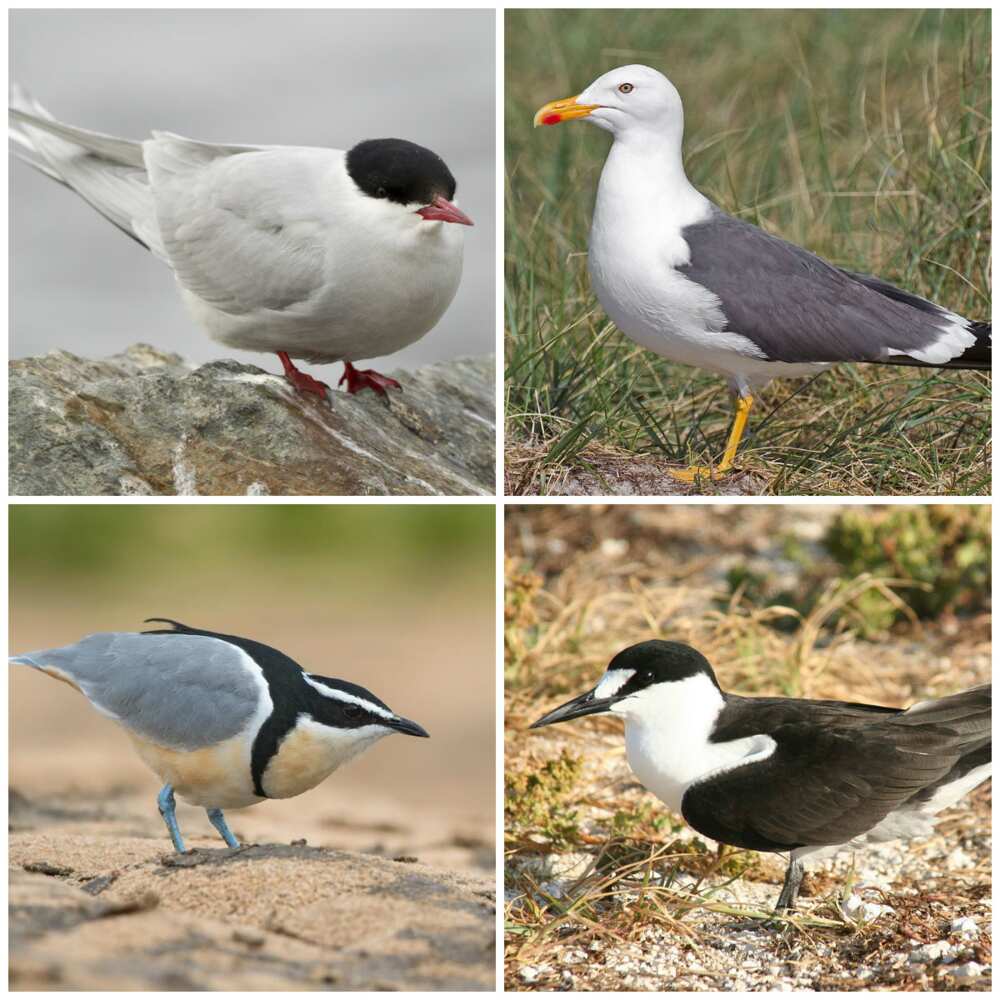 READ ALSO: Types of insects that might be dangerous in Nigeria
Spotted thick-knee
Water thick-knee
African wattled lapwing
Collared Pratincole
Grey Plover
Kittlitz's plover
Little Ringed Plover
Senegal lapwing
Spur-winged Lapwing
Three-banded plover
White-crowned lapwing
White-fronted plover
Cream-coloured Courser
Eurasian Oystercatcher
African jacana
Arctic Tern
Black tern
Black-headed Gull
Bridled Tern
Caspian Tern

Common Tern
Gull-billed Tern
Lesser black-backed Gull
Little Tern
Mew Gull / Common Gull
Roseate Tern
Royal Tern
Sabine's Gull
Sandwich Tern
Sooty Tern
Egyptian plover
Black-winged Stilt
Pied Avocet
African Skimmer
Greater Painted-snipe
Greater Painted-snipe
Black-tailed Godwit
Broad-billed Sandpiper
Common Redshank
Sanderling
Ciconiiformes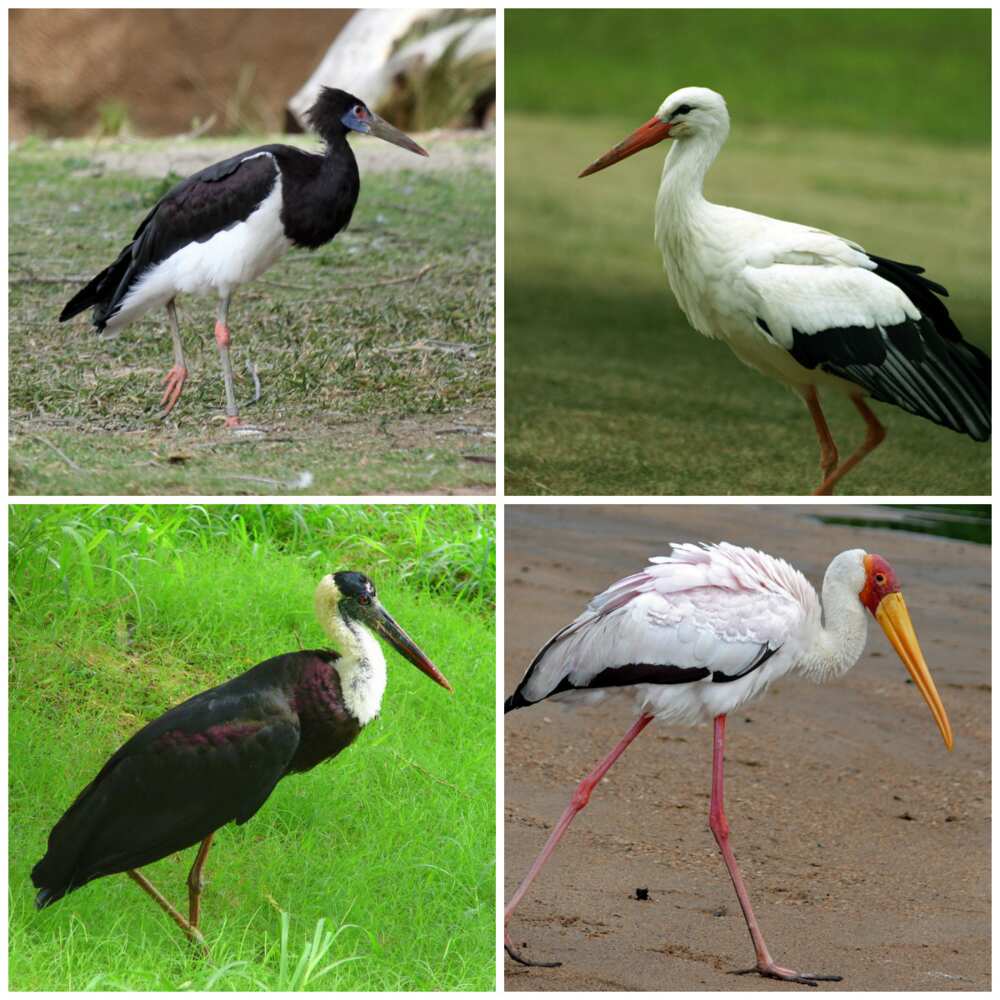 Abdim's Stork
African Openbill
Black Stork
Marabou Stork
Saddle-billed Stork
White Stork
Woolly-necked Stork
Yellow-billed Stork
Coliiformes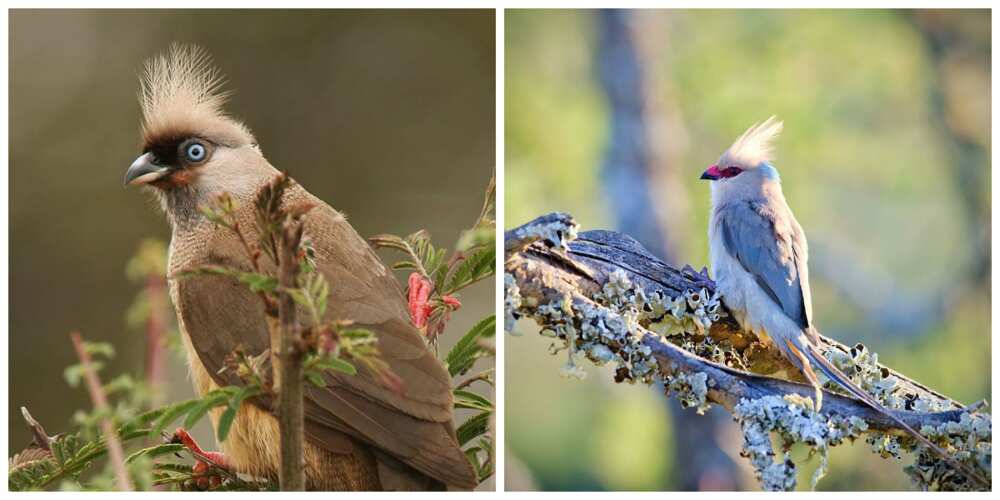 Speckled Mousebird
Blue-naped Mousebird
Columbiformes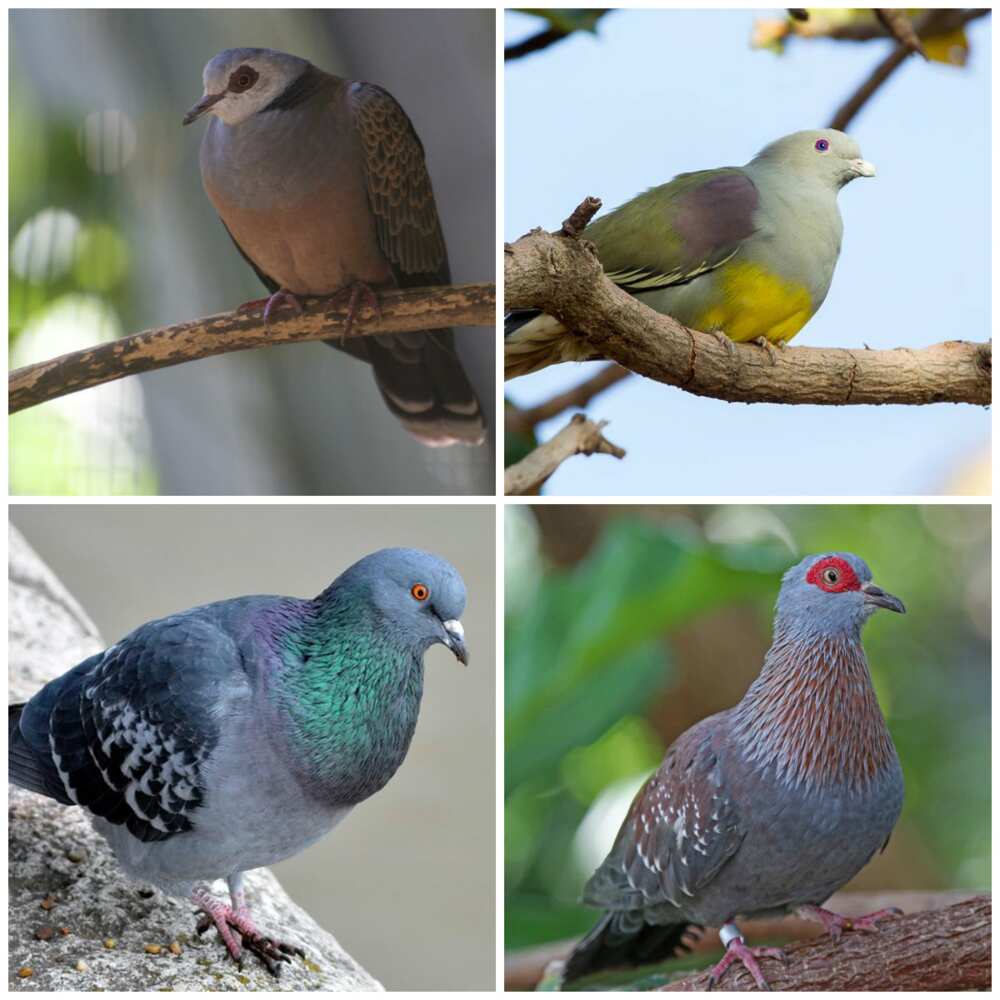 Adamawa turtle dove
Afep Pigeon
African collared dove
African Green Pigeon
Blue-headed wood dove
Blue-spotted wood dove
Bruce's green pigeon
European Turtle Dove
Laughing dove
Lemon Dove
Mourning collared dove
Namaqua dove
Red-eyed dove
Rock Dove
Speckled Pigeon
Tambourine dove
Coraciiformes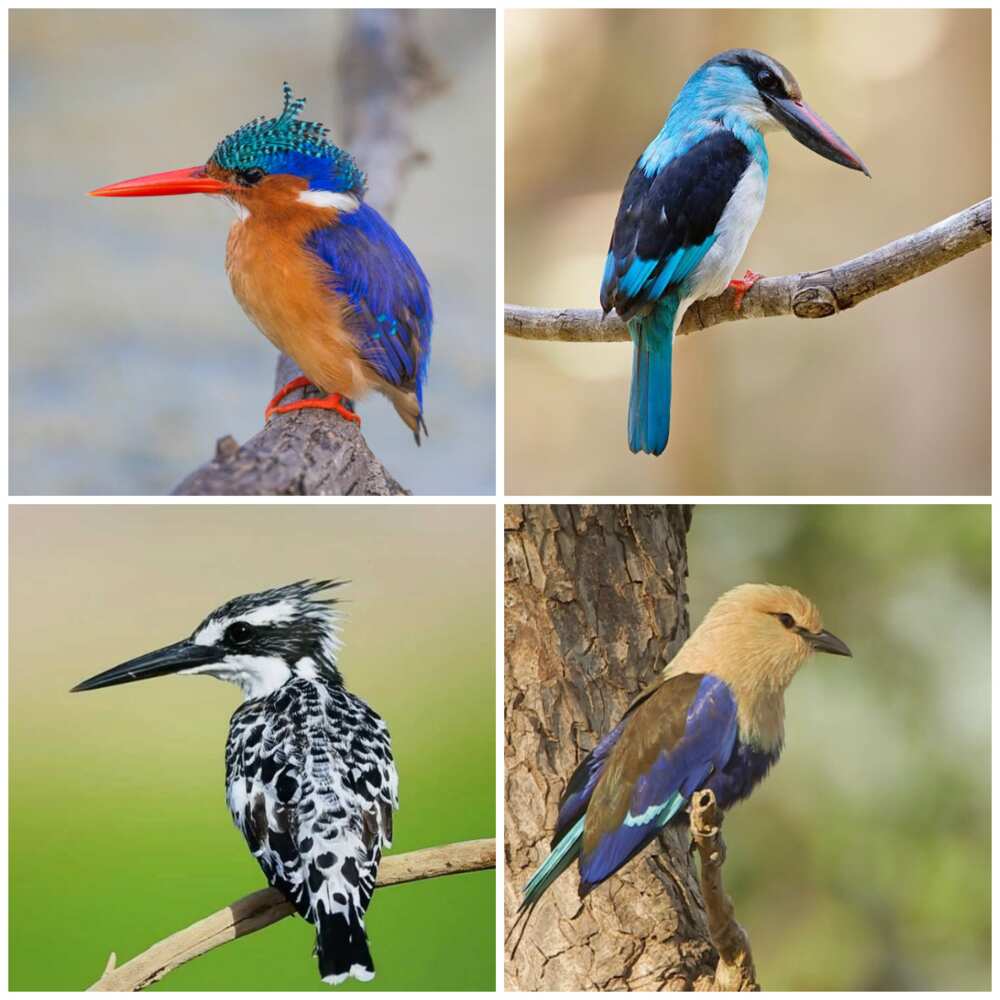 African Pygmy Kingfisher
Chocolate-backed Kingfisher
Grey-headed Kingfisher
Malachite Kingfisher
Pied Kingfisher
Shining-blue Kingfisher
Striped Kingfisher
Woodland Kingfisher
Abyssinian roller
Blue-bellied Roller
Broad-billed Roller
European Roller
Bleu-headed Bee-eater
Red-throated Bee-eater
White-throated Bee-eater
Cuculiformes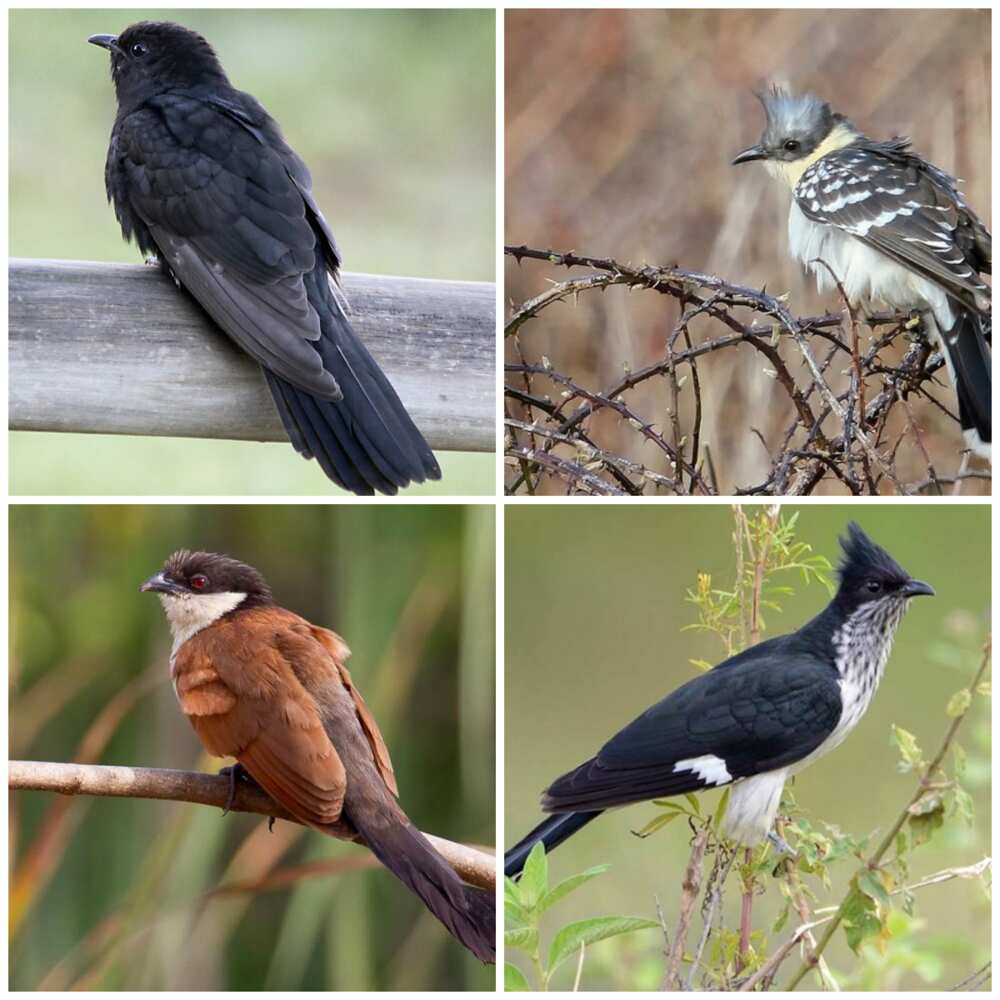 Black cuckoo
Common Cuckoo
Great spotted cuckoo
Jacobin cuckoo
Klaas's cuckoo
Levaillant's cuckoo
Senegal coucal
Falconiformes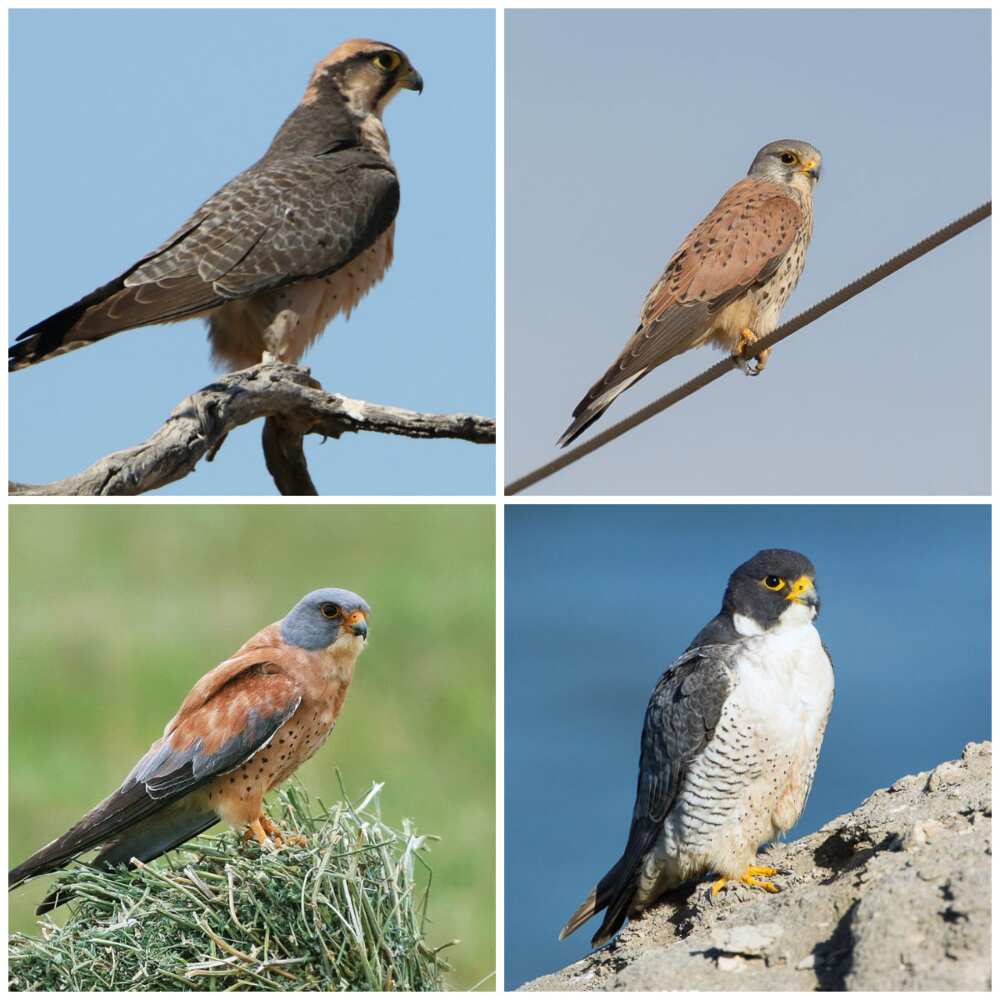 African Hobby
Common Kestrel
Grey Kestrel
Lanner Falcon
Lesser Kestrel
Peregrine Falcon
Red-necked Falcon
Galliformes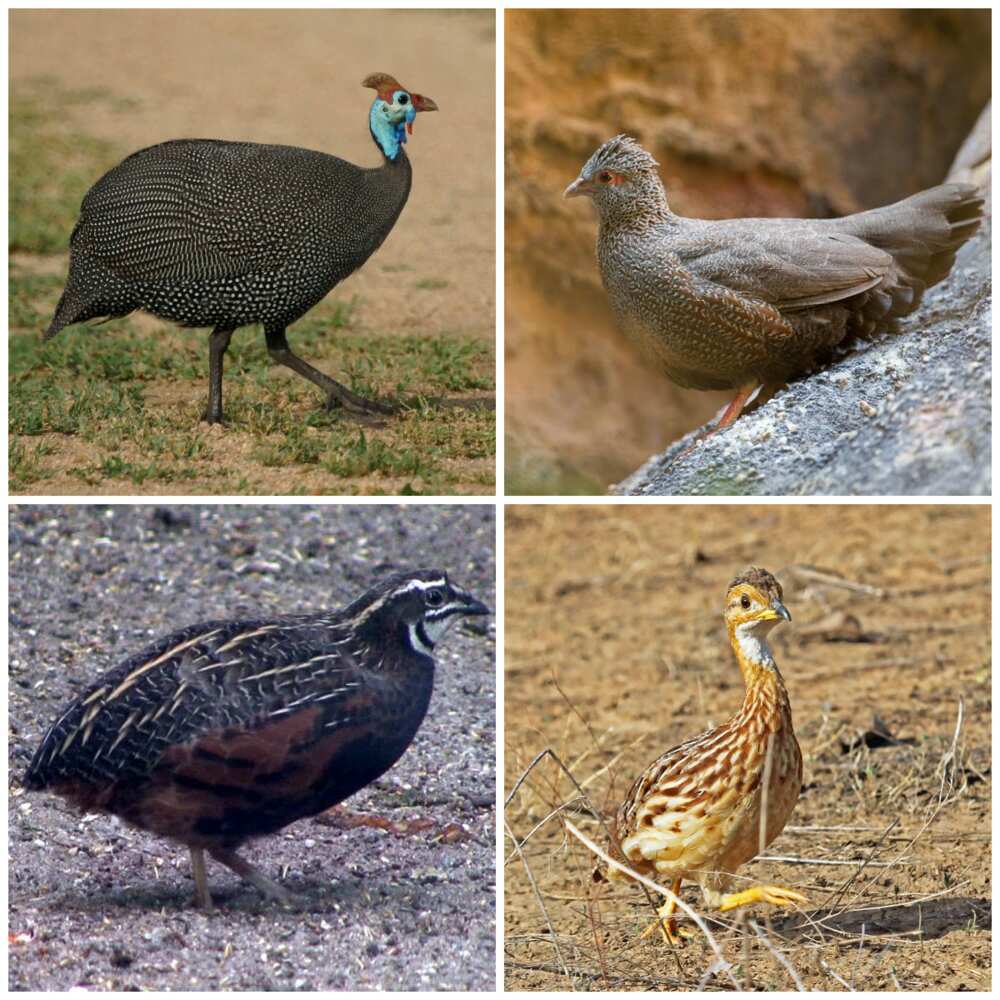 Black Guineafowl
Helmeted Guineafowl
Stone partridge
Common quail
Coqui Francolin
Double-spurred Francolin
Harlequin quail
Scaly Francolin
White-throated Francolin
Gruiformes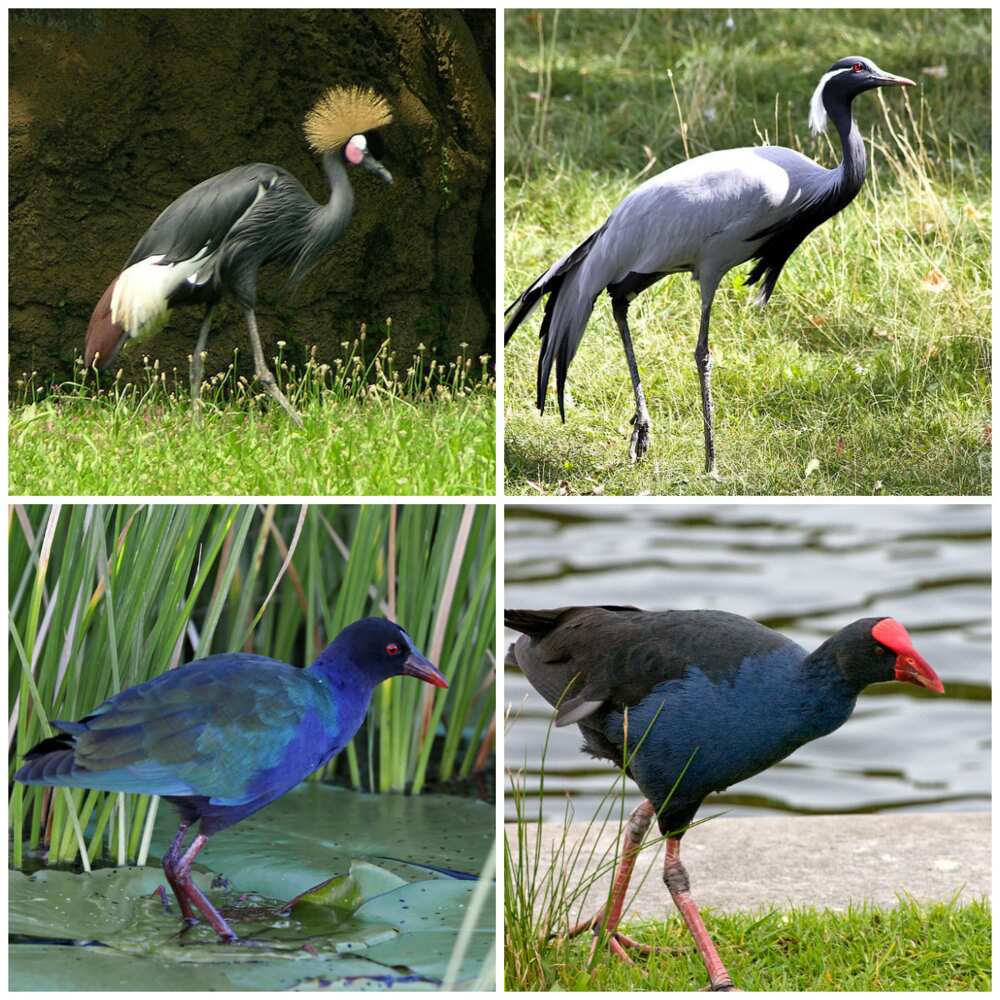 Black Crowned Crane
Demoiselle Crane
African Finfoot
African Crake
Allen's Gallinule
Black crake
Common Moorhen
Eurasian Coot
Little crake
Purple Swamphen
Musophagiformes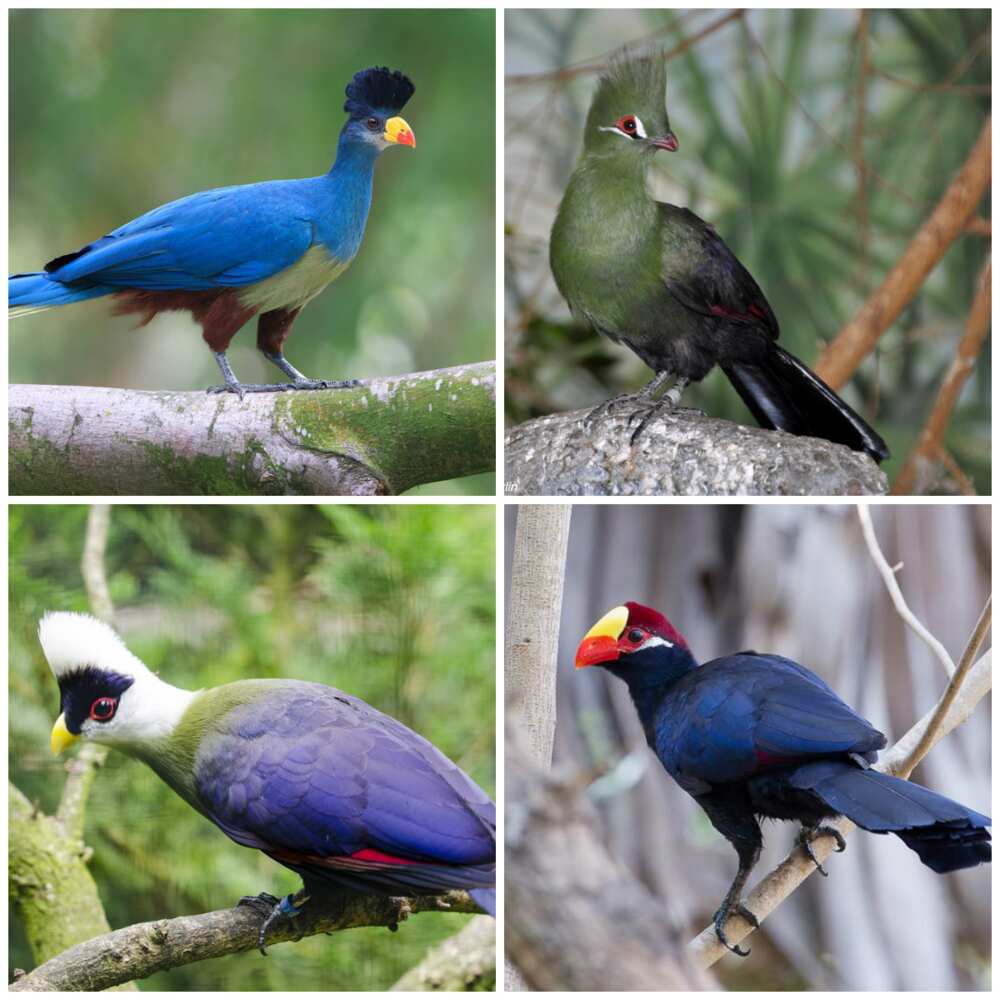 Great blue turaco
Guinea turaco
Guinea turaco
Violet turaco
White-crested turaco
Otidiformes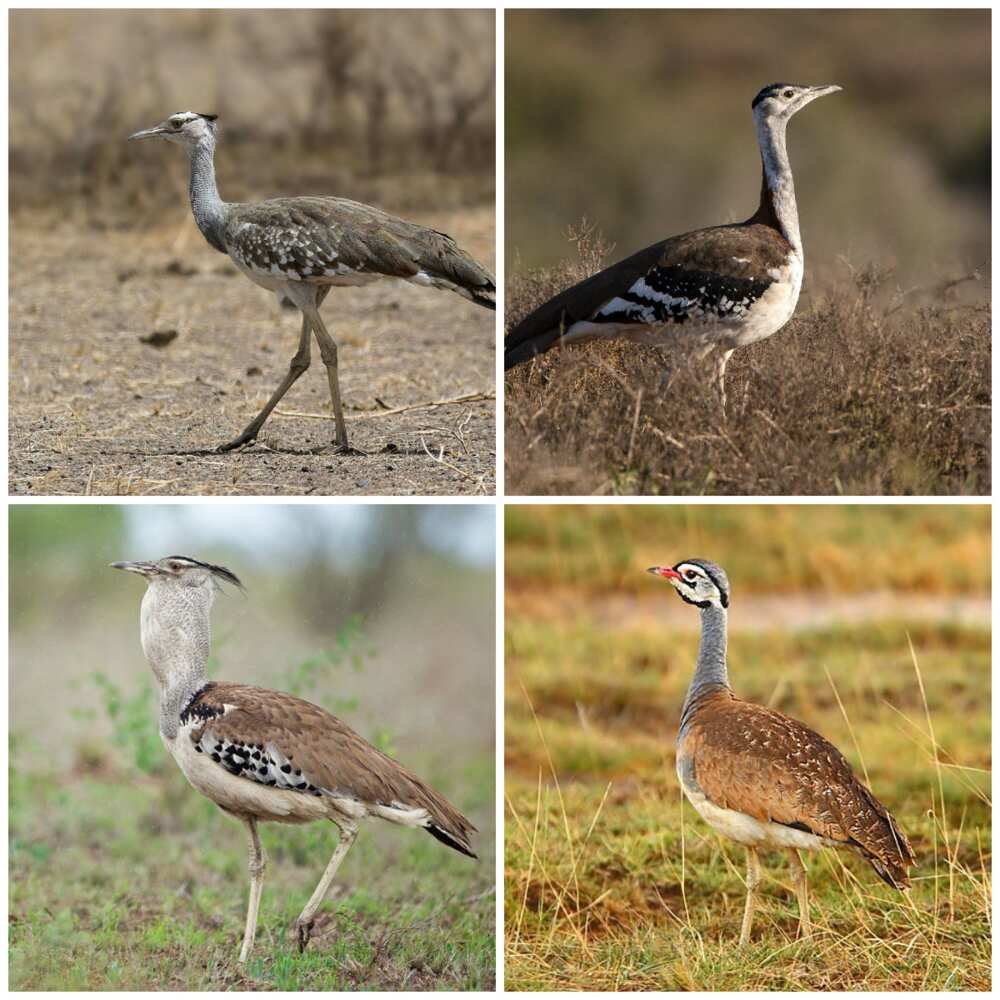 Arabian Bustard
Denham's Bustard
Nubische trap
White-bellied Bustard
Passeriformes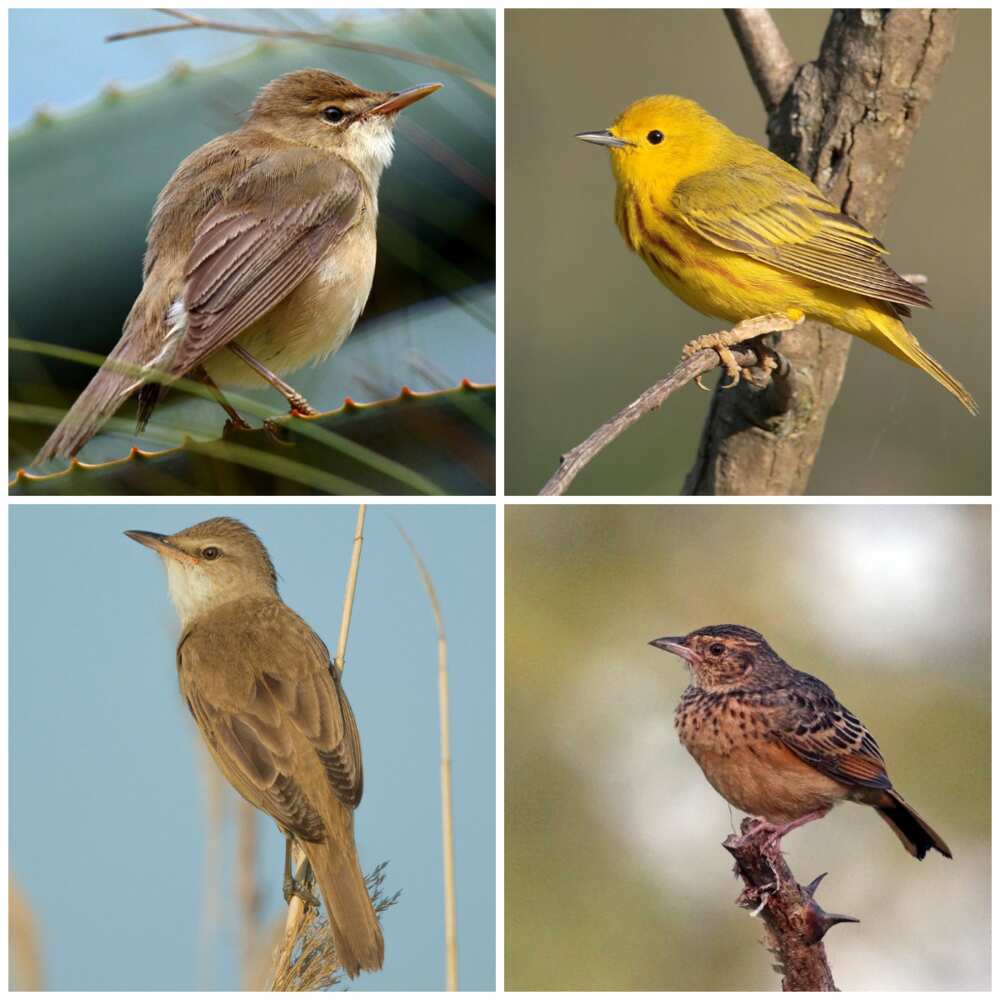 African reed warbler
African yellow warbler
Great Reed Warbler
Melodious warbler
Icterine Warbler
Flappet lark
Desert cisticola
Pied crow
Lavender Waxbill
Rock Martin
Square-tailed drongo
Black-and-white Mannikin
Cut-throat Finch
Black-crowned Tchagra
Black-headed gonolek
Pelecaniformes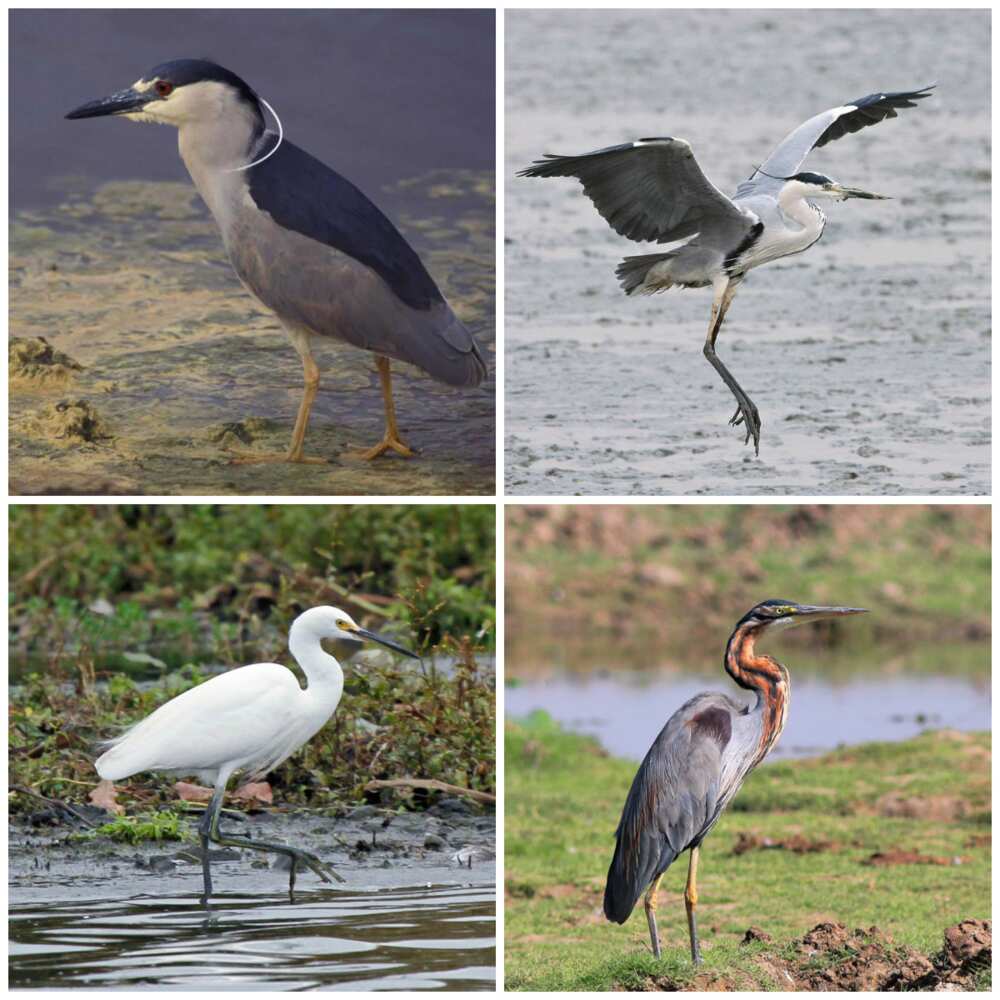 Black-crowned Night Heron
Black Heron
Great (White) Egret
Intermediate Egret
Little Egret
Greaat White Pelican
Pink-backed Pelican
African Spoonbill
Phaethontiformes

Red-billed Tropicbird
White-tailed Tropicbird
Piciformes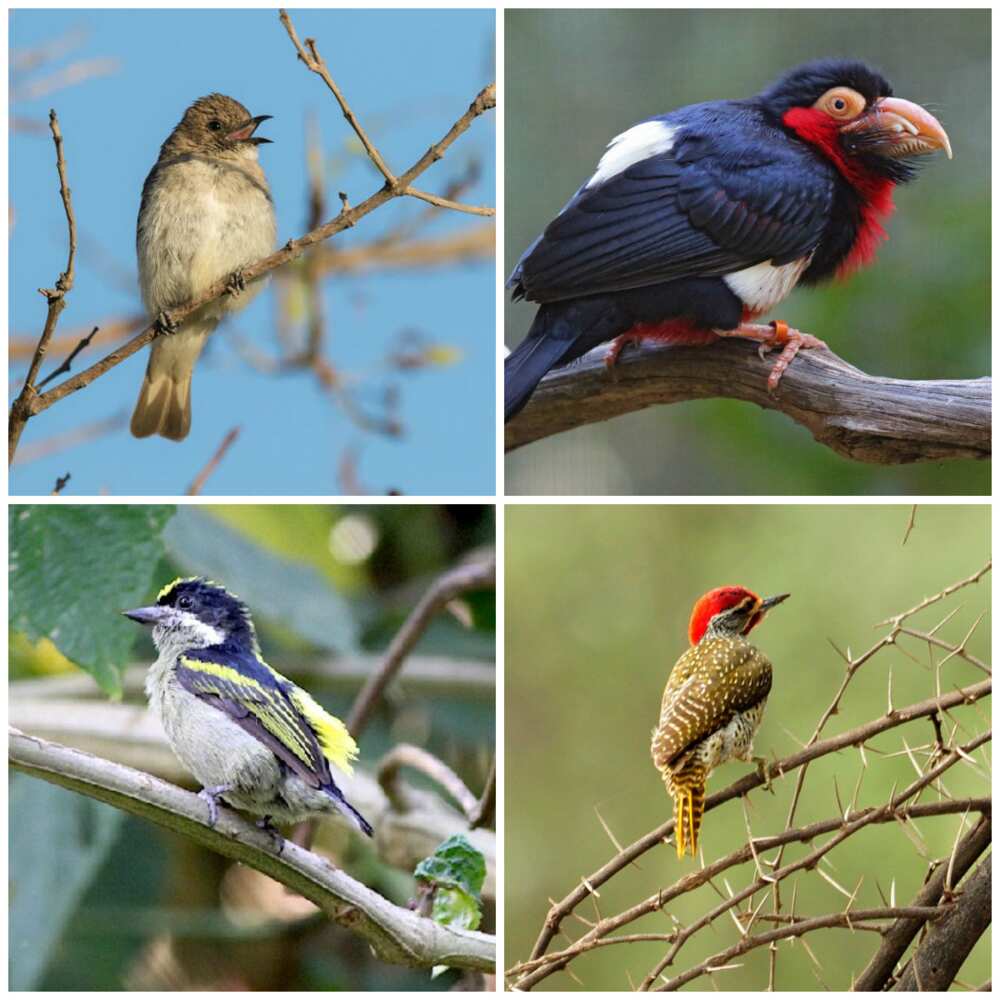 Brown-backed honeybird
Greater Honeyguide
Double-toothed barbet
Western tinkerbird
Cardinal woodpecker
Eurasian Wryneck
Podicipediformes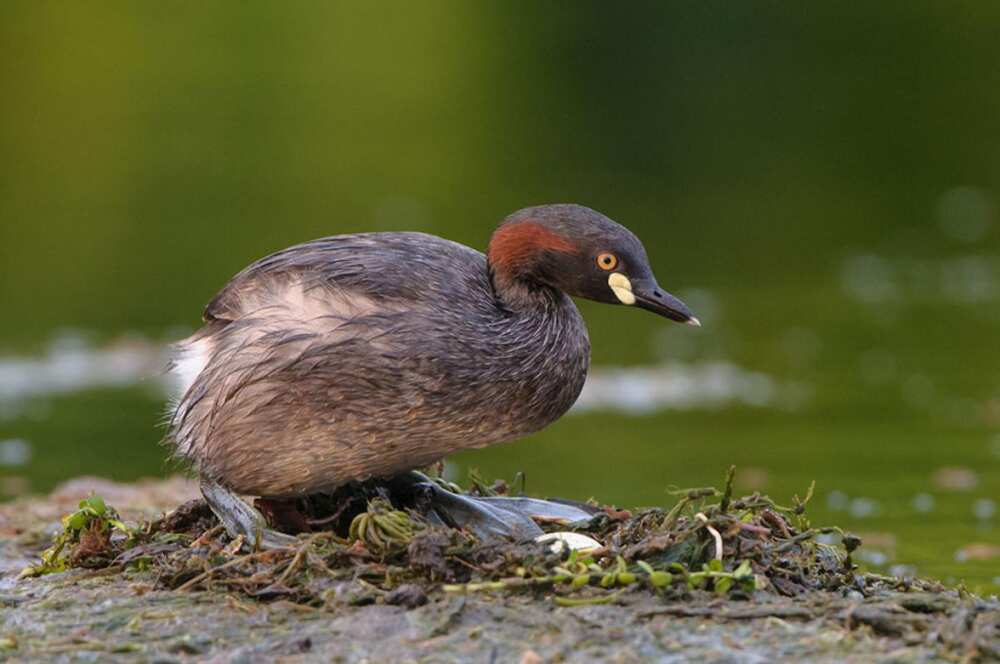 READ ALSO: Slowest animal in the world - Top 5
Procellariiformes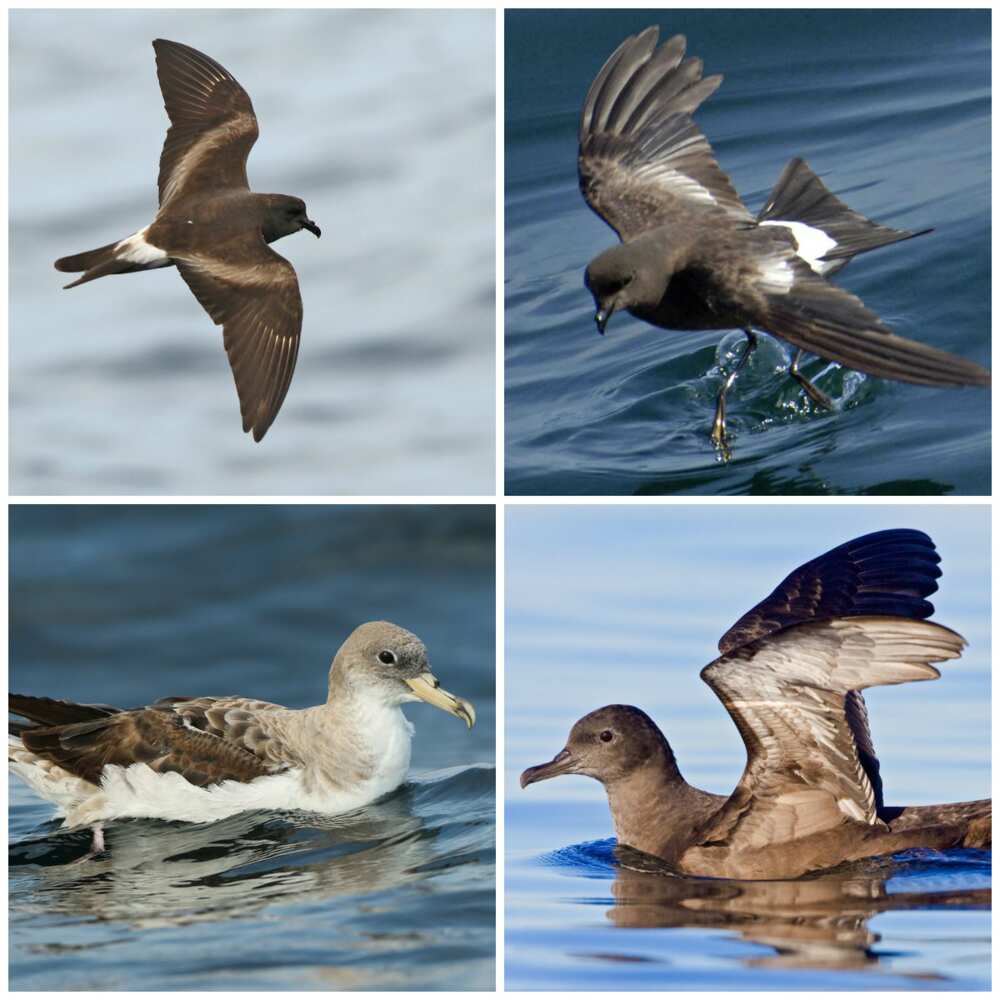 Leach's Storm-Petrel
Wilson's Stormpetrel
Cory's Shearwater
Sooty Shearwater
Psittaciformes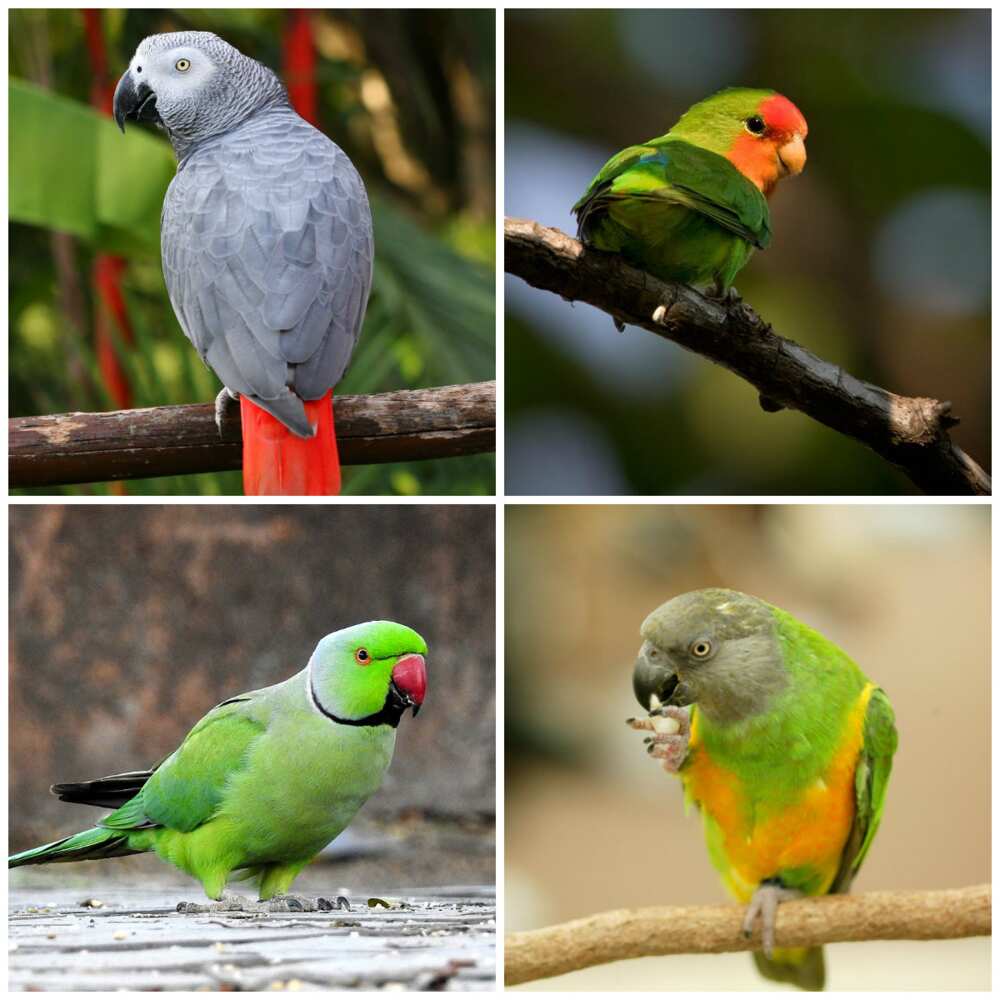 African Grey Parrot
Red-headed Lovebird
Rose-ringed Parakeet
Senegal Parrot
Strigiformes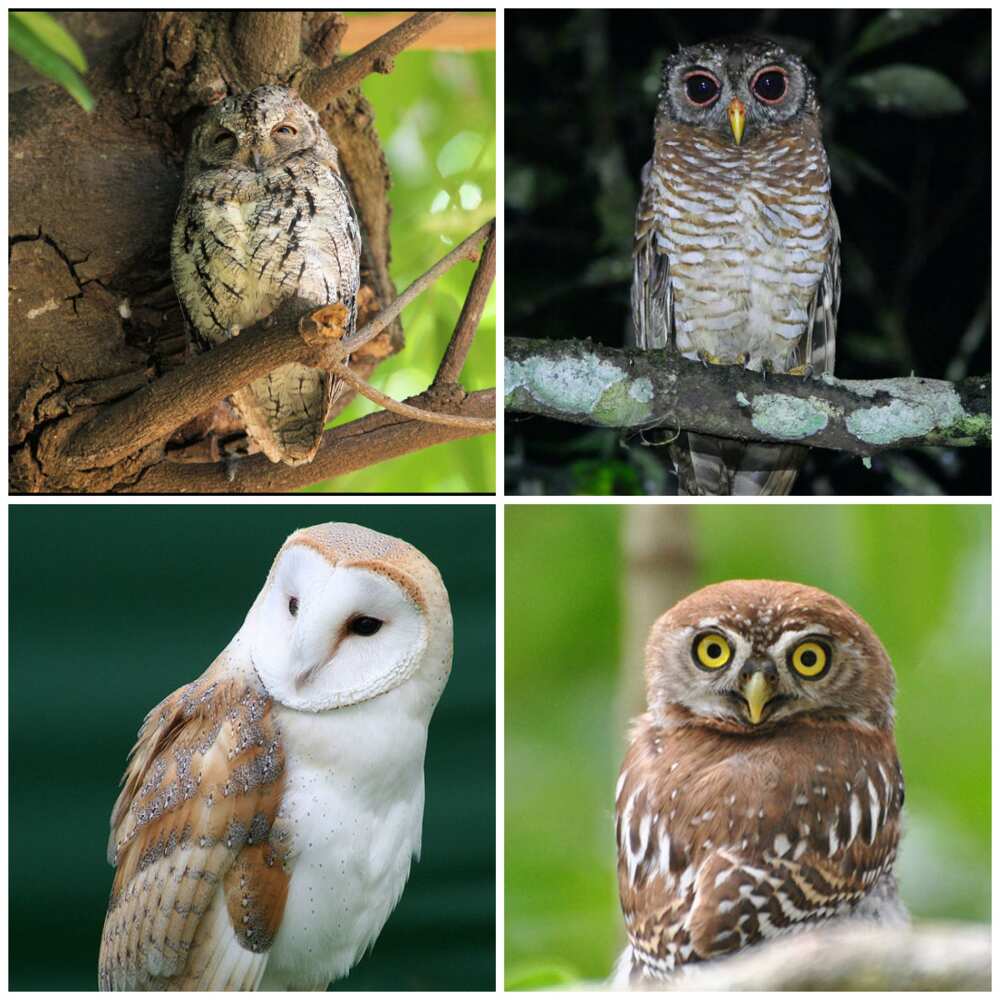 African Scops Owl
African Wood Owl
Greyish Eagle-Owl
Pearl-spotted Owlet
Verreaux's Eagle-Owl
Barn Owl
Suliformes

African Darter
Cormorant
Reed Cormorant
Trogoniformes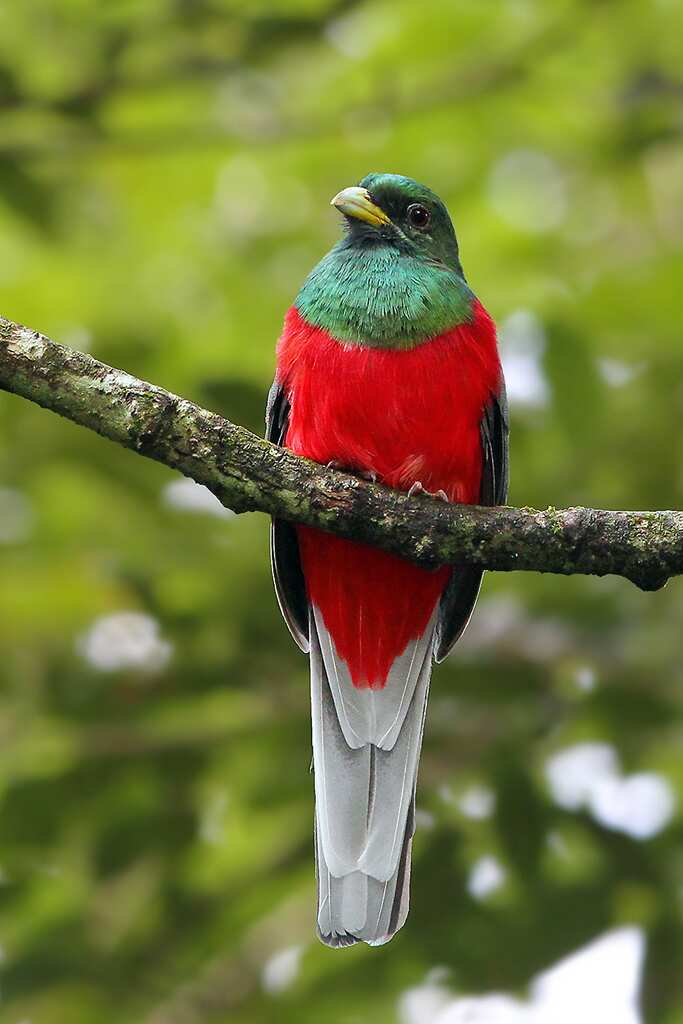 Birds of Nigeria
Nigeria has a big territory and wide variety of landscapes, there are coastal plains, rainforests, mangroves and river valleys. Such variety of ecosystems creates great conditions for different types of birds.
All these types of birds are very important for the functioning of the entire ecosystem of the country, that is why the supporting of their survival is among the main tasks of the ornithologists in Nigeria.
READ ALSO: Types of plants that live in the Sahara desert
Source: Birds of Nigeria
Source: Legit.ng