10 points on importance of water for the humanity
If asked, can you list the main 10 points on importance of water immediately? It's quite a hard task, a real challenge for many people. This fact shows how little they know about water and its vital meaning for people's lives.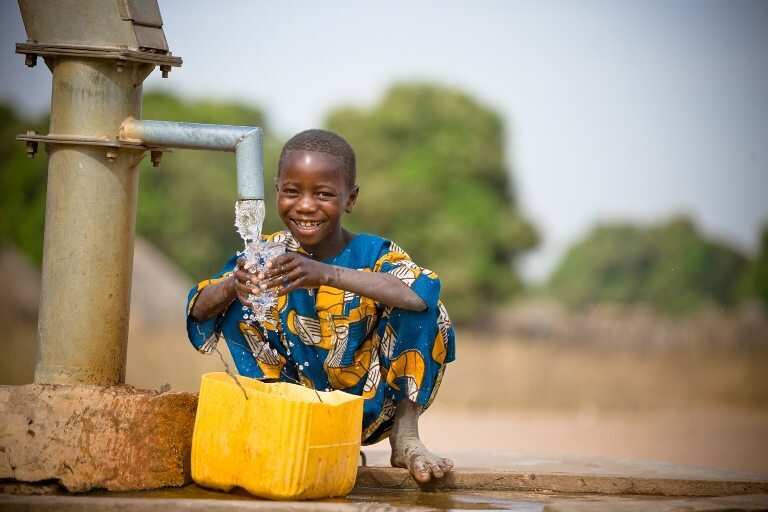 10 key reasons why water is vital
When starting to think on the importance of water, most people can name only a few reasons why water is necessary for their existence. In fact, there are 10 key lines that explain the main meaning of water in the life of humans and you will find them below with some extended explanations for a better understanding.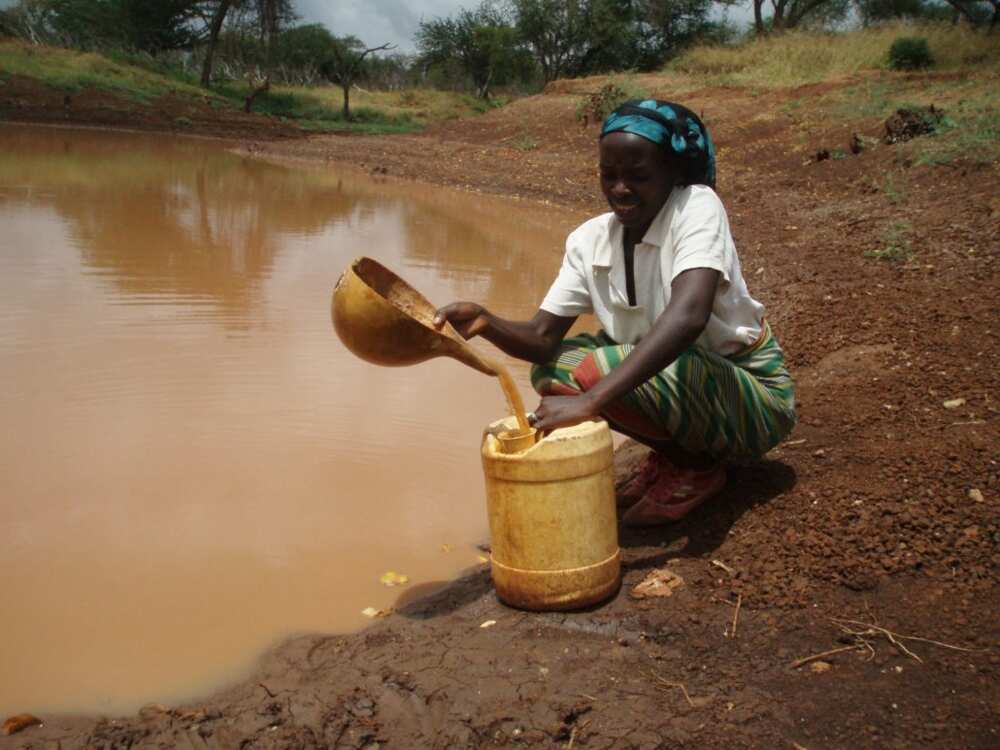 READ ALSO: Water borne diseases list with causes
Water is the most important fluid on this earth
From school, we all know that the first signs of life on our planet appeared in water. First, these were the simplest organisms but they developed with time and turned into many cells. These were the first animals, the ancestors of humans. We are sustained with water because without it, our nerves would not function and we won't be able to think, move or exist.
There's no other natural liquid on Earth that would be suitable for the development of life. Due to water, our planet is different from others. Eventually, the natural deposit of water that we have on our planet get polluted and exhausted. As soon as we lose all water that's suitable for drinking, life will become extinct.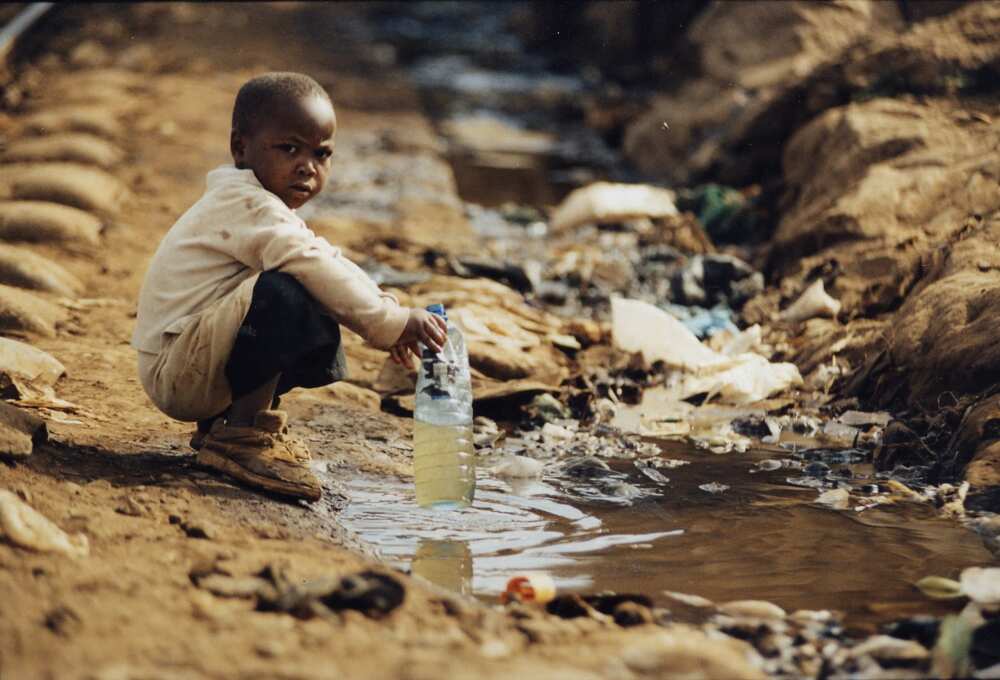 This is why in the nearest future water can become more important and expensive than natural oil, petrol, or other liquids that are so valuable for humanity at the moment.
Our body majorly consists of water
Our bodies contain about 70% water. It is a vital component of proteins, the building material of all cells. Our blood is water, all other liquids in our body consist of water mostly. We need to sustain the proper level of moisture in our bodies all the time because losing about 0.5 liter of water causes only thirst. Losing about 2 liters causes a grave condition called dehydration. Losing 6 to 7 liters is lethal.
We naturally lose water through breathing (exhaling a little every time), sweating (it occurs even if it's not hot), urination and defecation (sometimes pretty much, especially during some bowel diseases). This is why we always need to replenish the body's deposits of water by drinking water or other beverages that contain it, eating juicy fruits or vegetables that contain a lot of water, too.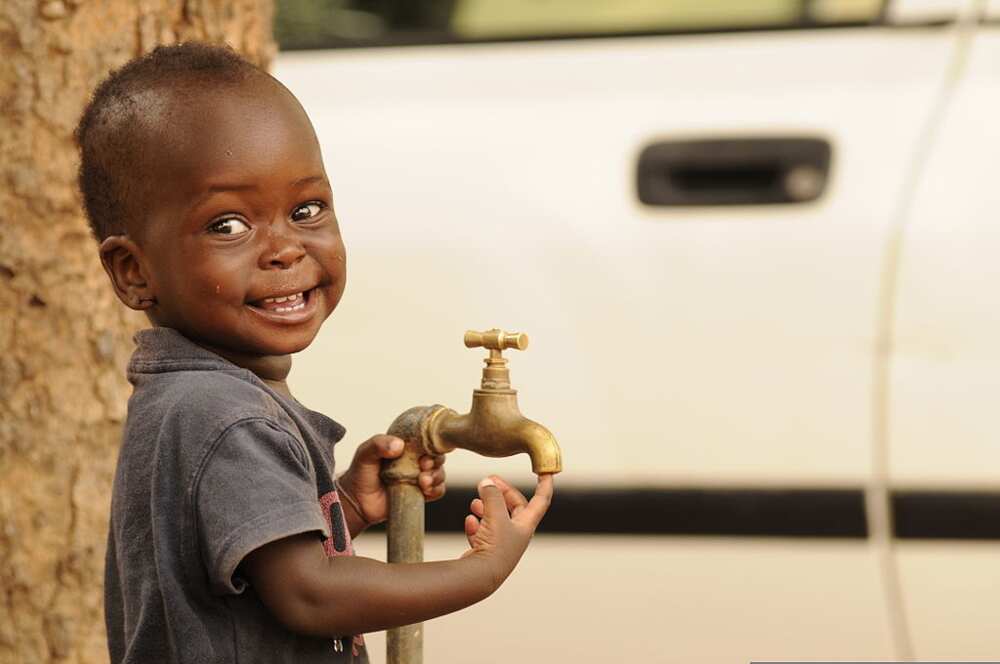 READ ALSO: Health problems in Nigeria and their solutions
Water is the basis of life of all human-beings, animals and plants
Since the first life appeared in water, we are all children of water, we contain it, animals contain it, and even the driest of the living plants contain it. First and foremost, water dissolves the nutrition all the living beings consume. We can't simply take a stone, bite in it and receive minerals from it. We eat food, which contains all the microelements and macronutrients dissolved in water.
Water itself contains plenty of minerals, which are necessary for the body. This is why it's a bad idea to drink distilled water. It's purified from anything and even from the necessary vital salts that are dissolved in it. So, it can cause diseases and harm to the body. Plants that are watered with distilled liquids are also under the threat of diseases and damage due to the absence of necessary elements in water.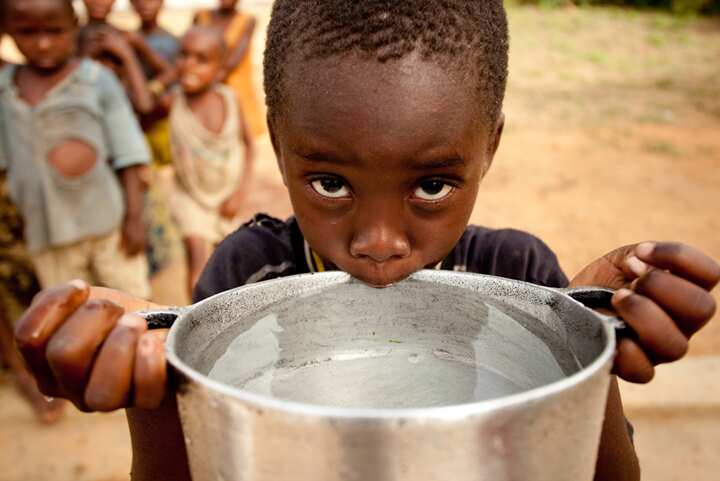 Plants make their food with the help of water
Plants have no mouths to eat and no legs to chase their food. They can only sit in their place and develop long roots. These roots get water from the ground and with water, they receive useful elements and minerals. A part of their food comes to them in the form of starch and sugars developed in the process of photosynthesis. The rest is taken from the ground with the help of their roots.
Water is essential for our bodies to function properly
The amount of water in our body influences many organs and systems. The thicker the blood (due to the lack of moisture in the body), the tougher it is for the heart to beat and push it through the veins. Besides that, thicker blood easily develops clots that block blood vessels and cause a serious disease. Not enough water in body tissues and organs prevents normal transmission of signals from nerves and normal functioning of the nerve system.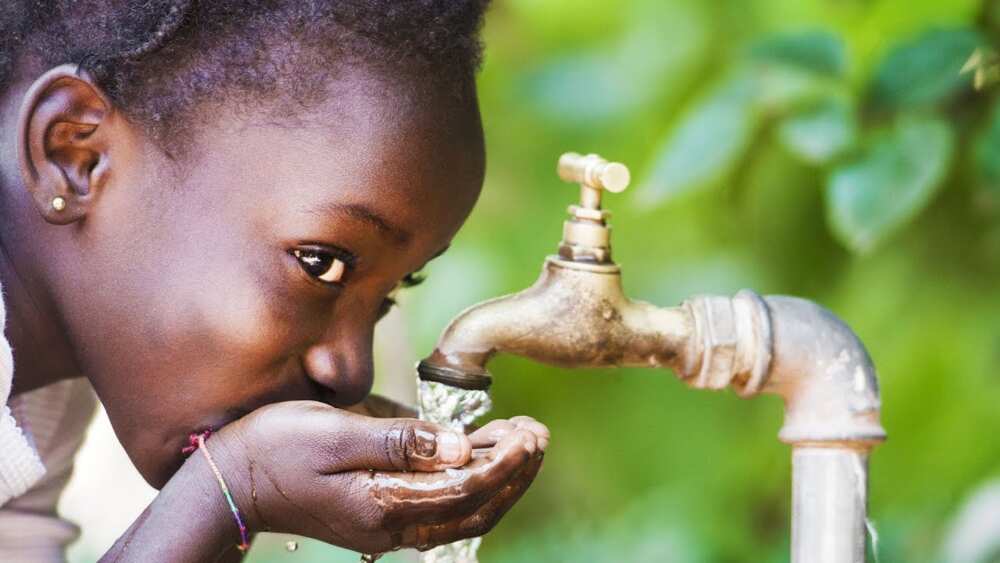 READ ALSO: Health benefits of personal hygiene
Too little water leads to constipation and bad digestion. If you don't drink enough water, you will most likely experience plenty of odd weight because water helps quicken metabolism and lack of water slows it down. People feel tired and weak when they don't have enough water in their bodies. A lot of headaches are caused by the lack of water and sometimes it's enough to drink some water to get rid of a starting headache.
Water influences the condition and look of the skin, hair, and muscles. A shiny, youthful, smooth complexion of a healthy color is a result of drinking enough water. A slender firm body with strong muscles is also the product of drinking enough water. Proper functioning of our bodies is one of the major reasons why water is important for humans.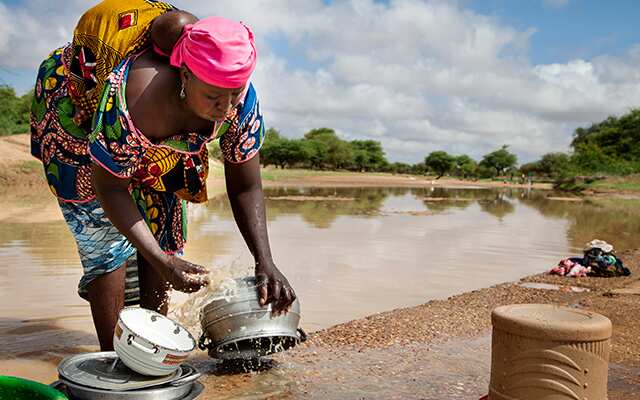 We need water while cooking our food
Of course, not all cooking processes involve water, only boiling does require a lot of water. Still, our food is digested better if we drink some water while eating. Surely, any process of cooking involves washing and here we need a lot of water to keep the plates and other utensils clean. Many products need to be washed before they are cooked and eaten. Cleanness while cooking is a key point because dirty pots, plates, and so on are a source of food poisoning and bad diseases.
We take water baths to keep our bodies clean and tidy
Cleanness of our bodies is another way to a healthier lifestyle. Today, not all people have enough clean water to drink, nothing to say about the water to wash their bodies. However, it's a basic need for all people to keep their bodies clean from dirt and elements, from natural body oil and liquids, and from bacteria. It's vital to keep one's hands clean all the time.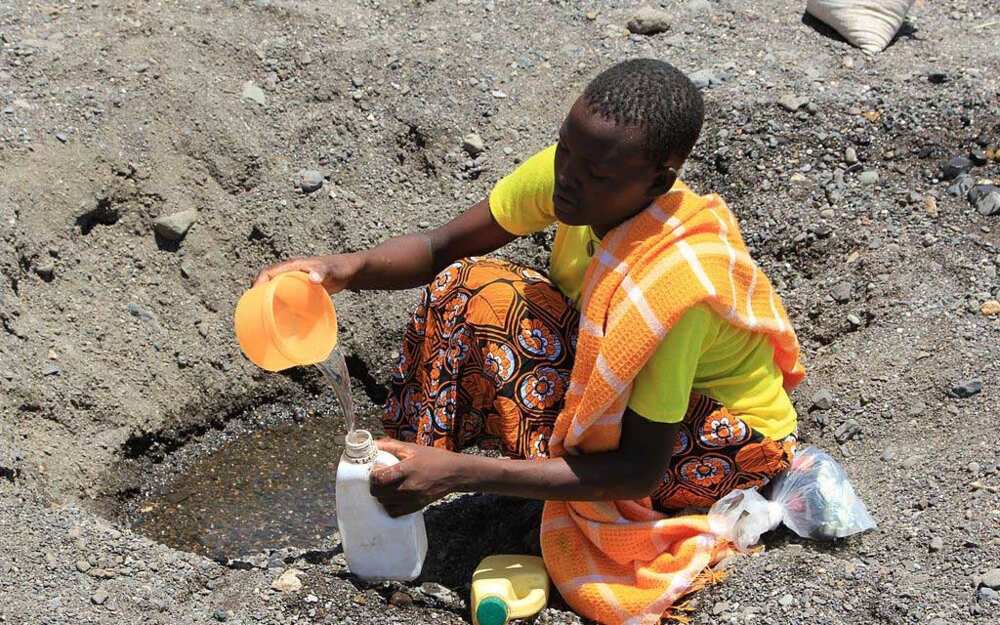 We wash our clothes and utensils with water
Keeping our clothes clean is important to look good. Yet, there are people whose cleanness is vital. For instance, the cleanness of doctors' clothes can be vital for patients during surgeries. Everything must be washed thoroughly and sterile to prevent infections.
We clean our homes with water
We use water to flush toilets and keep them clean and free from infections all the time. We wash floors in our homes to remove dust and dirt. This is how we make our homes safer for living and guard ourselves from dangerous bacteria. Long gone are the times when the humanity suffered from pandemic diseases. Now, most of them are much less dangerous due to cleanness and vaccination.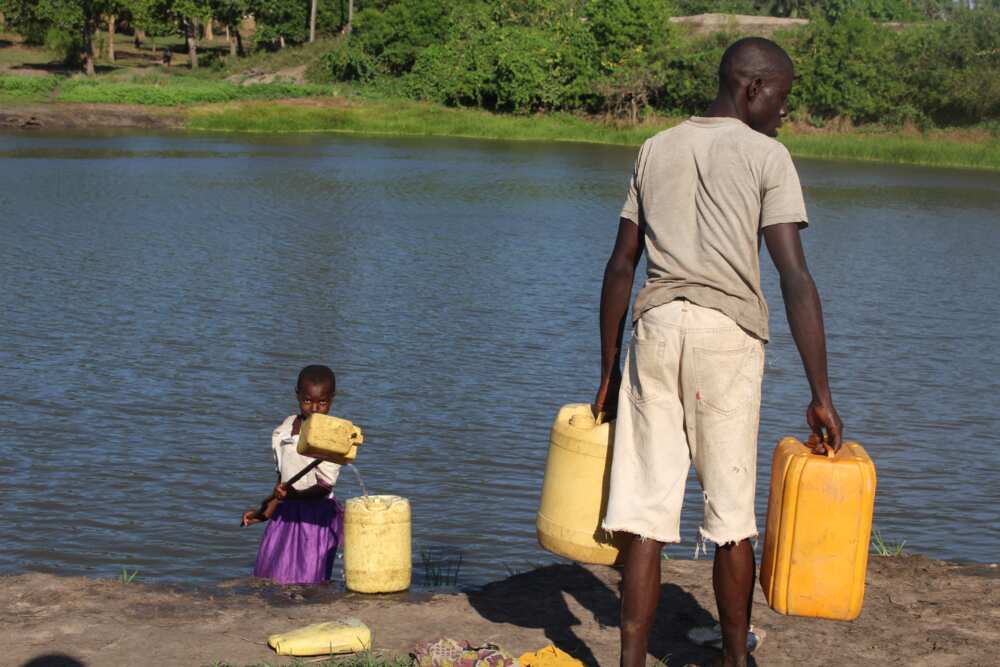 Water produces electricity
Water is a source of renewable electricity that's often used instead of obsolete power stations. It's clean and it doesn't damage the nature in the huge way power stations do. Using the power of winds, water, and sun, we can make our planet a cleaner place to live with a flowering nature.
Even though this type of electrical energy is not developed much, everything goes to the time when we will supply our homes with clean energy only, taken from renewable sources and leaving natural deposits of coal, oil, and other useful gifts of the nature untouched.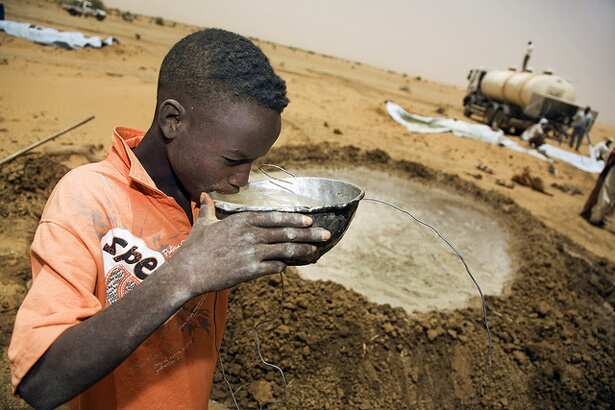 These are the key basic points of the importance of water in life. It's very sad that even at our time there are no effective ways to provide most people with enough water. Let's hope that in future the situation will change for the better and that everyone will have enough water for all their needs.
READ ALSO: Personal hygiene for kids: facts, tips and activities
SOURCE: importantindia.com
Source: Legit.ng