Atiku Abubakar's birthday today: top facts from his biography
November 25th is the day when Atiku Abubakar was born, and we want to dedicate this special article to him. As we celebrate this great man's 74th birthday, let us remind you of his journey and achievements over the years.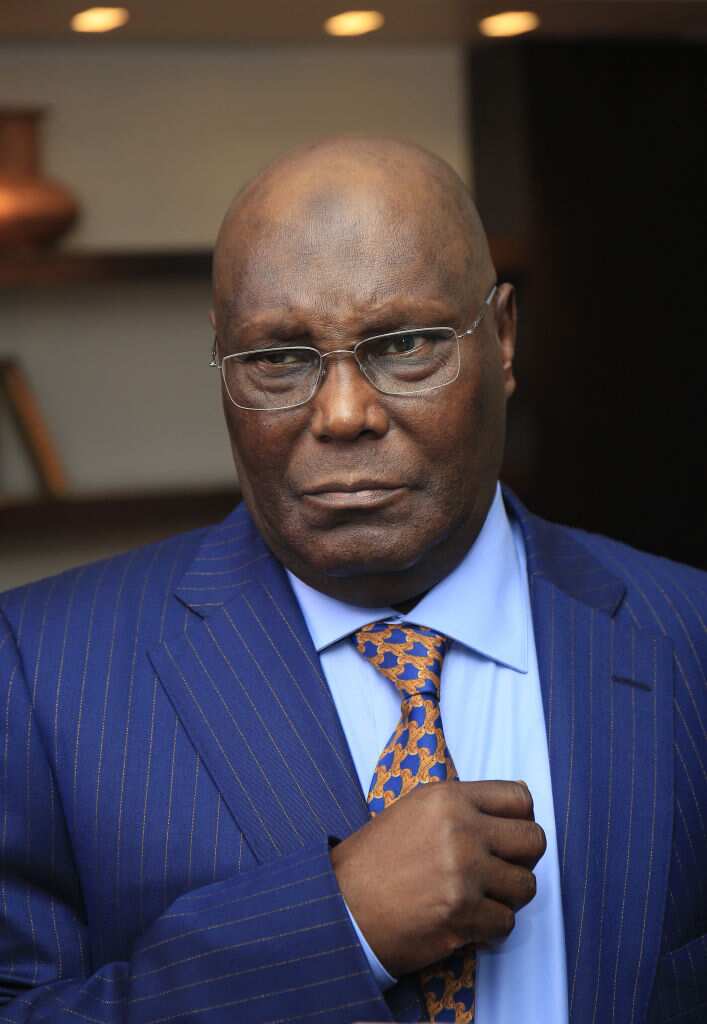 Here is Atiku Abubakar biography.
Profile summary
Date of birth: 25 November 1946
Birthplace: Adamawa State
Atiku Abubakar age: 74 years old (as of 2020)
Occupation: Politician, entrepreneur, philanthropist
Who is Atiku Abubakar? His biography in detail
Atiku is a well-known ad respected Nigerian politician, businessman and philanthropist who served as the Vice-President of Nigeria from 1999 to 2007.
How old is Atiku Abubakar?
The politician was born on 25 November 1946 to Garba Abubakar and Aisha Kande at Jada village of Adamawa State. As of 2020, he is 74 years old.
Family
The politician was born to an itinerant Fulani trader and farmer Garba, and his second wife, Aisha Kande, in Jada village, in what is today Adamawa State, formerly Gongola state.
Atiku was named after his paternal grandfather, Atiku Abdulkadir. The politician's older sister died in infancy, making Atiku the only child in the family.
His father died by drowning in 1957, and his mother later remarried another man. His mother later died of a heart attack in 1984.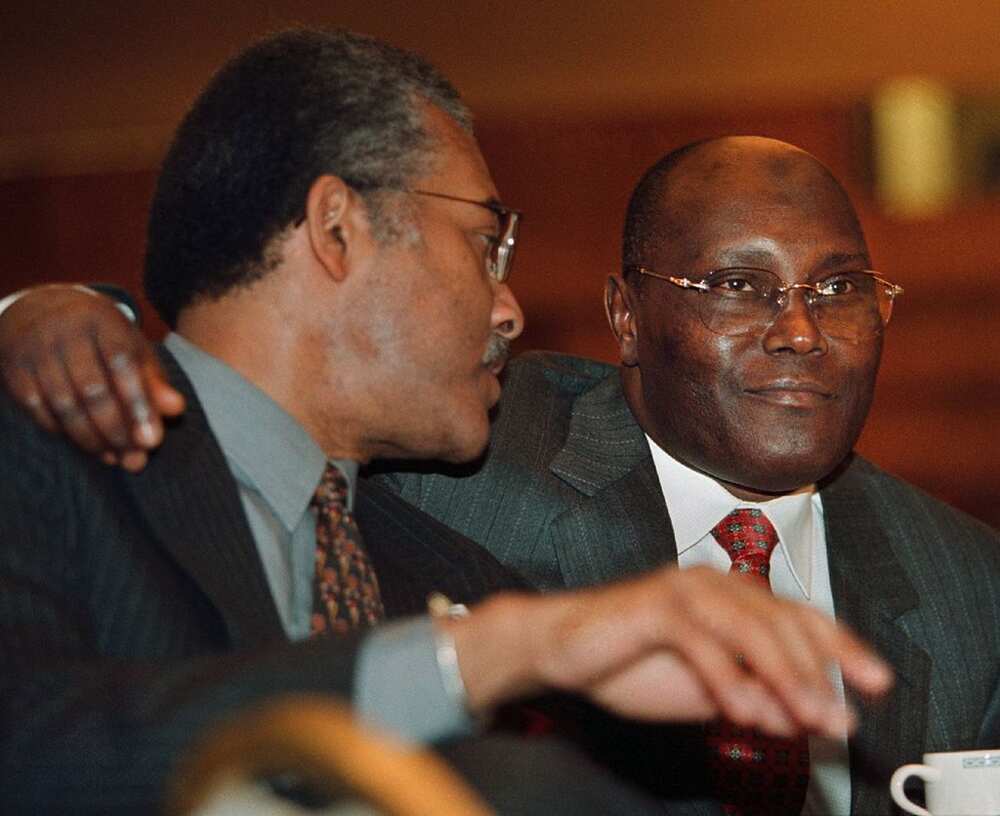 Atiku Abubakar educational background
It is interesting to note that the politician went to school later than other children did. This was because his father was against his son studying in a Western-style school. However, when he was forced to pay a fine and stay in jail for several days, he sent Atiku to Jada Primary School.
In 1960, he was admitted to the prestigious Adamawa Provincial Secondary School, Yola. He graduated with a Grade Three WASC/GCE Certificate in 1965.
After his secondary school education, he studied a short while at the Nigeria Police College in Kaduna. He left the College when he was unable to present an O-Level Mathematics result. He worked briefly as a Tax Officer in the regional Ministry of Finance, from where he gained admission to the School of Hygiene in Kano in 1966.
In 1967, he received a diploma from the School of Hygiene, Kano, having served as Interim Student Union President at the School.
In 1967 he enrolled for a Law Diploma at the Ahmadu Bello University Institute of Administration, on a scholarship from regional government. After graduation in 1969, during the Nigerian Civil War, he was employed by the Nigeria Customs Service.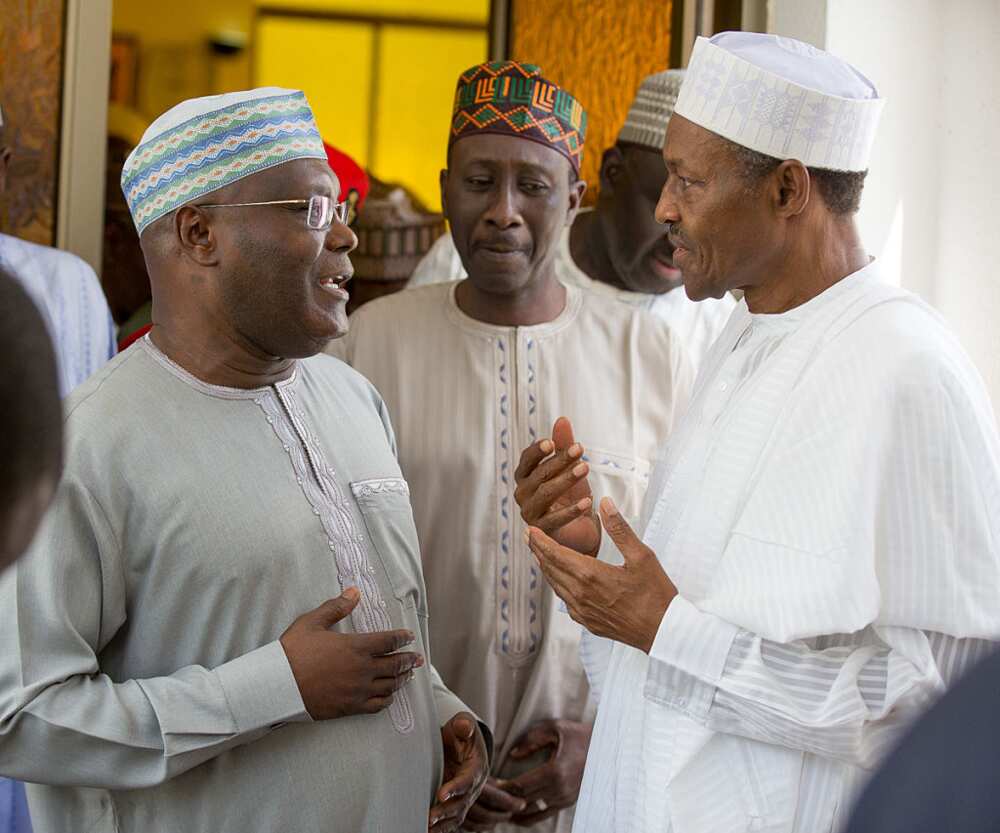 Entrepreneurship
He worked with Nigeria Customs Service for 20 years and rose to the position of a Deputy Director. He later retired in 1989 to venture into business and politics.
While working as a Customs Officer, Atiku started a real estate business. With a loan of N31,000, he completed his first house in Yola and rented it out. The proceeds from his first house was used in building his second house. Today, Atiku owns several properties in Yola.
He also ventured into Agriculture in 1981. He bought 2,500 hectares of land to start maize and cotton farming. Unfortunately, the business closed down in 1986. He then started selling rice, flour and sugar.
The politician had a major business breakthrough when Gabrielle Volpi, an Italian businessman in Nigeria, invited him to start Nigeria Container Services (NICOTES), a logistics company.
The politician also owns Adama Beverages Limited (a beverage producing company in Yola), a microfinance bank, and several other business empires.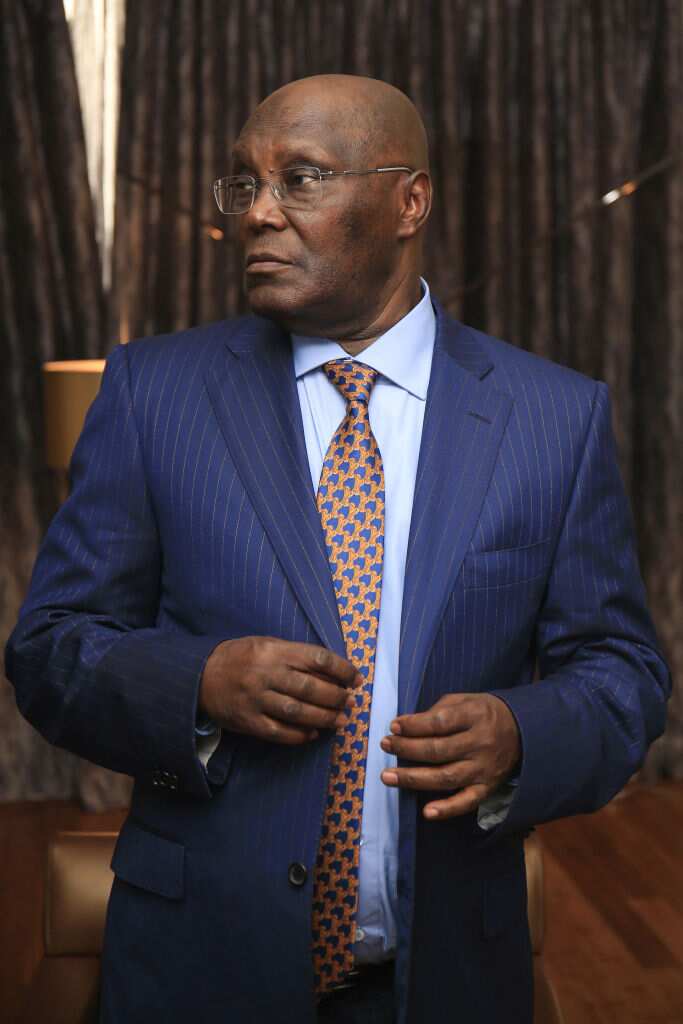 Politics
Abubakar announced his Gongola state gubernatorial run on 1st September 1990. However, in 1991, before the election could take place, the Federal Government splited Gongola State into two – Adamawa and Taraba States. Abubakar fell into Adamawa State. He won the SDP primaries in November 1991 but was disqualified from contesting in the election.
In 1992, he ran for Presidency, placing third after MKO Abiola and Babagana Kingibe in the Social Democratic Party (SDP) primaries
In the year 1998, he was elected Governor of Adamawa State. While still Governor-Elect he was selected by the Peoples Democratic Party (PDP) Presidential candidate Olusegun Obasanjo as his running mate. The duo went on to win elections in February 1999, and Abubakar was sworn-in as Nigeria's second democratically elected Vice President on 29 May 1999.
Abubakar worked together with South-African Deputy President, Jacob Zuma, to launch South Africa Nigeria Binational Commission.
His second term as Vice President was marked by a stormy relationship with President Obasanjo. His bid to succeed Obasanjo did not receive the latter's support, and it took a judgment of the Supreme Court to allow Abubakar contest after he was initially disqualified by the Independent National Electoral Commission on the grounds that he had been indicted for financial misconduct by an investigating panel set up at Obasanjo's behest.
The Supreme Court decisiordered the electoral commission to restore Abubakar's name onto the presidential ballot. Abubakar ran on the platform of the Action Congress, having quit the PDP on account of his issues with President Obasanjo. Atiku lost the election, placing third after Umaru Yar'Adua and Muhammadu Buhari of the All Nigeria Peoples Party (ANPP).
Abubakar also contested for presidency during the 2011 elections under the Peoples Democratic Party. However, he lost at the primaries to Goodluck Jonathan.
In 2018, Atiku announced his interest to contest as Nigeria President under PDP. He won the party's nomination on October 7th. He also defeated other contestants with 1,532 votes, leading the Governor of Sokoto State Aminu Tambuwal by 839 votes. Unfortunately, he lost to President Buhari on February 27th, 2019.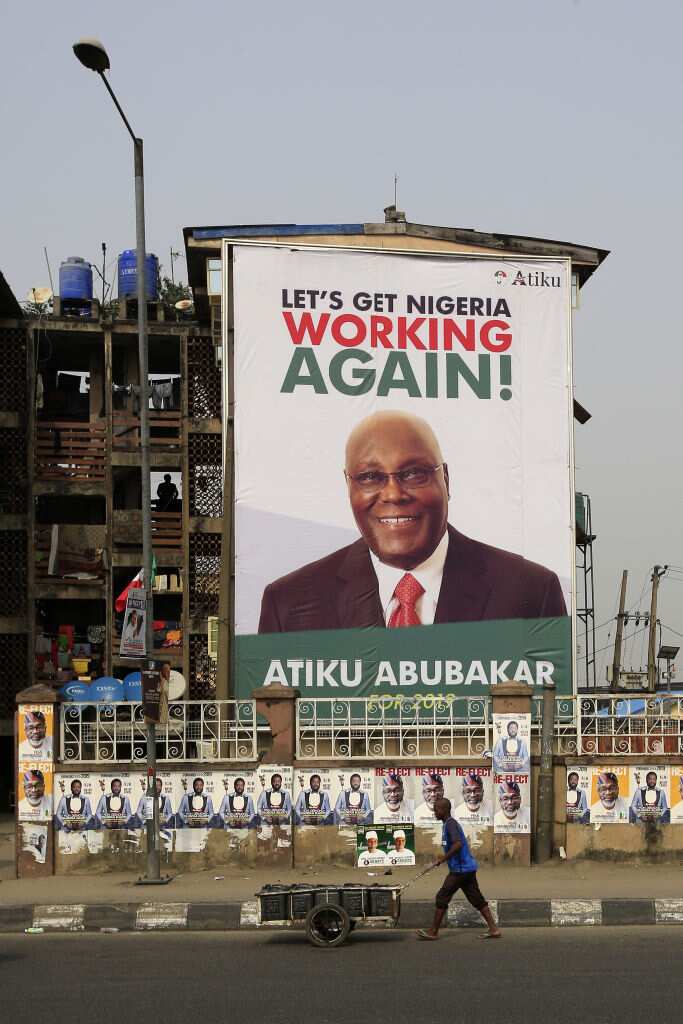 His achievements
During his tenure as Vice-President of Nigeria, he was one of the key figures in the privatization of the telecommunications industry. He also stood behind banking consolidation and job creation (particularly in his home state of Adamawa).
It is a known fact that he is also a successful businessman. Some of his most recognizable enterprises are the oil servicing business named Intels and a beverage company called Adama Beverages Limited.
He is the founder of American University of Nigeria, which is the first university of its kind in the whole of Sub-Saharan Africa. The university is recognized as one of the best universities in the country.
He is known for being a philanthropist. Apart from donating significant amounts to other charitable organisations, he has established his own. His foundation is known as Atiku Care Foundation, and it focuses on improving education, agriculture, healthcare and eliminating poverty.
The politician was awarded the titles of the Turaki and Waziri of Adamawa by Alhaji Aliyu Mustafa, traditional ruler of Adamawa. He received his first title back in 1982, when he was 28 years old. He received the second title in 2017, after his son Aliyu received the title of Turaki.
In 2011, he received the Harris Wofford Global Citizen Award from the National Peace Corps Association for his outstanding contribution to the development of higher education in Africa.
In August 2013, he sponsored a students' essay contest to generate solutions to Nigeria's most pressing institutional educational challenges. Entrants were asked to write between 2,000 and 5,000 words on the topic 'More Learning to More People: How can Nigeria be more innovative in bridging its literacy and skills gap?'.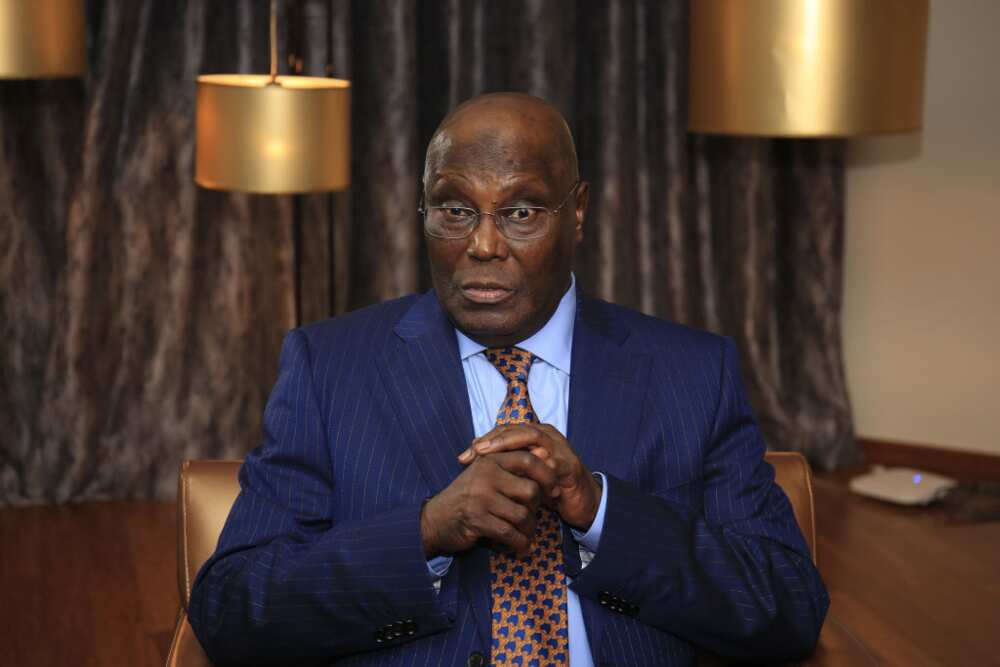 Atiku Abubakar wives
So, what do we know about Atiku Abubakar spouse?
While at Idi-Iroko, Atiku met 19-year-old Titilayo Albert, who he secretly married in December 1971, in Lagos, because her family was initially opposed to the union. On 26 October 1972, Titilayo delivered a baby girl they named Fatima. She later gave birth to Adamu, Halima and Aminu.
Atiku's eldest daughter Fatima has a Bachelor's degree in Obstetrics, Surgery and Medicine from the University of Dublin, a Master's degree in Public Health from London's Imperial College and a postgraduate diploma in Tropical Medicine and Hygiene.
Thereafter, he married his second wife, Ladi Yakubu in January 1979. Ladi gave birth to six of Atiku Abubakar children: Atiku, Abba, Zainab, Ummi-Hauwa, Maryam and Rukaiyatu.
In the year 1983, he married his 3rd wife, Princess Rukaiyatu, daughter of the late Lamido of Adamawa. She gave birth to AIsha, Hadiza, Aliyu, Asmau, Mustafa, Laila and Abdulsalam.
He then married his fourth wife, Fatima Shettima, in 1986. Fatima gave birth to her first child Amina (Meena), Mohammed and two sets of twins Ahmed and Shehu, Zainab and Aisha then her last daughter Hafsat.
Afterwards, Atiku divorced Ladi Yakubu and married Jennifer Iwenjiora Doughlas. Jennifer is from Onitsha in Anambra State. She works as a legal counselor and owns a private law office in Abuja. Jennifer gave birth to Abdulmalik, Zara and his youngest child, Faisal.
Atiku Abubakar wealth
Atiku Abubakar net worth is guesstimated at $1.4 billion.
Atiku Abubakar house
The politician reportedly once owned a two-story building in Potomac, Maryland, the USA with seven bedrooms, three fireplaces, nine bathrooms, two dining rooms, and one breakfast room. The mansion was reportedly sold for $2.95 million dollars.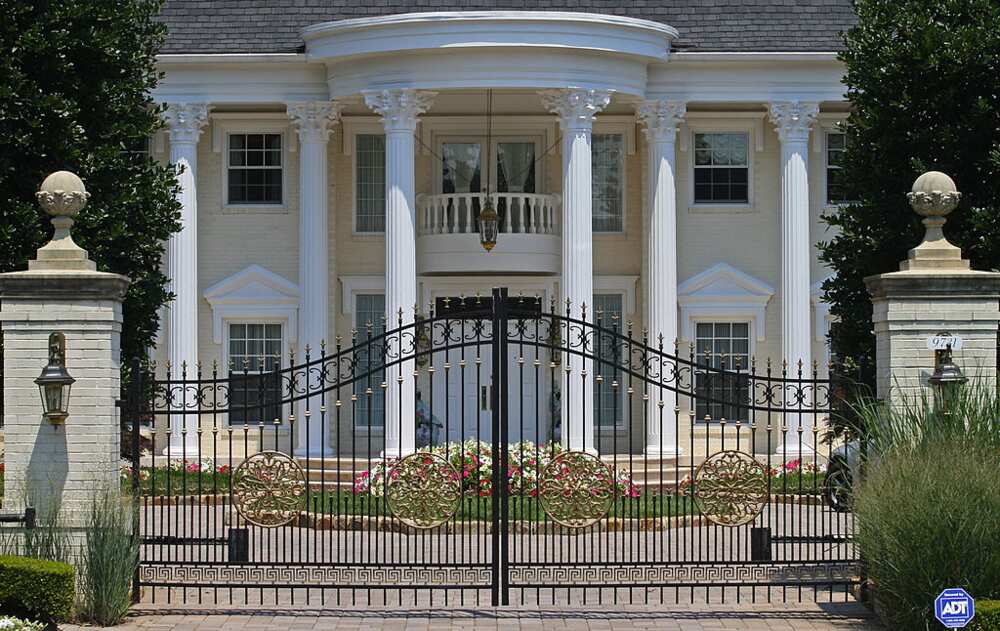 Atiku Abubakar quotes
Education truly can change a person's story, it gave me everything. Whatever happens, get an education.
People exaggerate corruption in Nigeria. It is not even our first or second problem, maybe the third.
The only path to a prosperous Nigeria is one that brings forth our most talented demographic: the youth.
Education is the most critical tool for transforming individuals and spurring growth and development.
It is more important to secure human lives than to secure an economy.
Democracy cannot thrive without freedom of the press.
Talent without ambition is a waste, yet ambition without talent is worthless.
Nigerians need not vilify those who disagree with us politically, or treat them as less patriotic or even as felons.
We want to wish Atiku Abubakar the happiest birthday. May he have many more years filled with triumphs and achievements.
READ ALSO: Regina Daniels: Nigerian actress biography
Legit.ng recently reported about the life of Regina Daniels, a Nigerian actress well known for her roles in Broken Chakkels, Hand of Fate 2, and Brave Mind. The actress, who is just 20 years old (as of 2020), is one of the biggest icons in the Nigerian entertainment industry.
At just 20 years old, Regina Daniels has managed to become one of the biggest and most popular actresses, not only in Nigeria but also all over the world.
Source: Legit.ng