King Sunny Ade's biography
King Sunny Ade biography is something every true fan should know. If you love juju, you should know everything about the man who stood in the vanguard of development of this genre. Let's begin – hopefully, you will find something new and interesting about your favorite celebrity in the text below.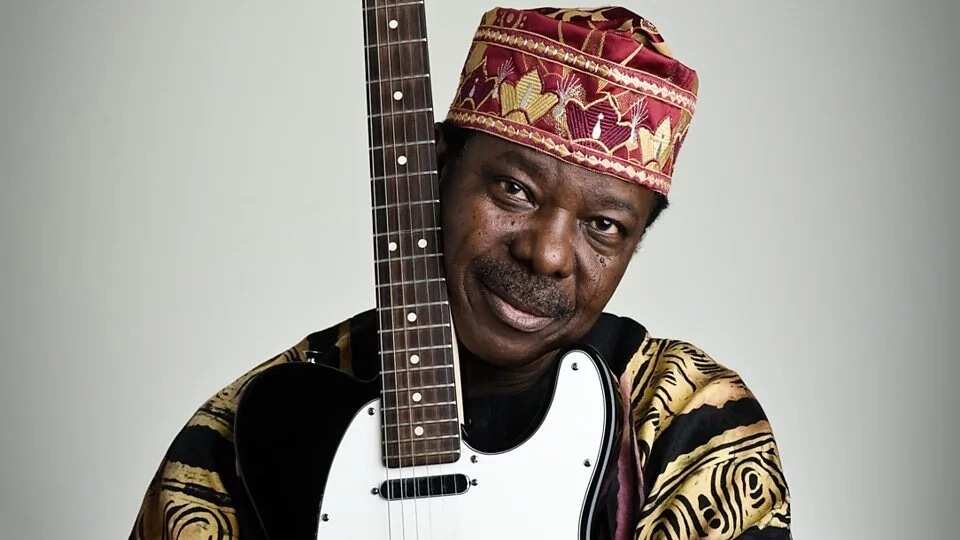 Image source: bbci.co.uk
King Sunny Ade's life history
Sunday Adeniyi (the real name of King Sunny Ade) saw the light of this world on September 22, the year 1946, in Oshogbo, Nigeria. The family he was born to belonged to the true Yoruba royalty. This is the reason why the title "King" is not very far from the truth and real state of things. In addition to the title, Sunday soon received the name the King of Juju due to his musical talent.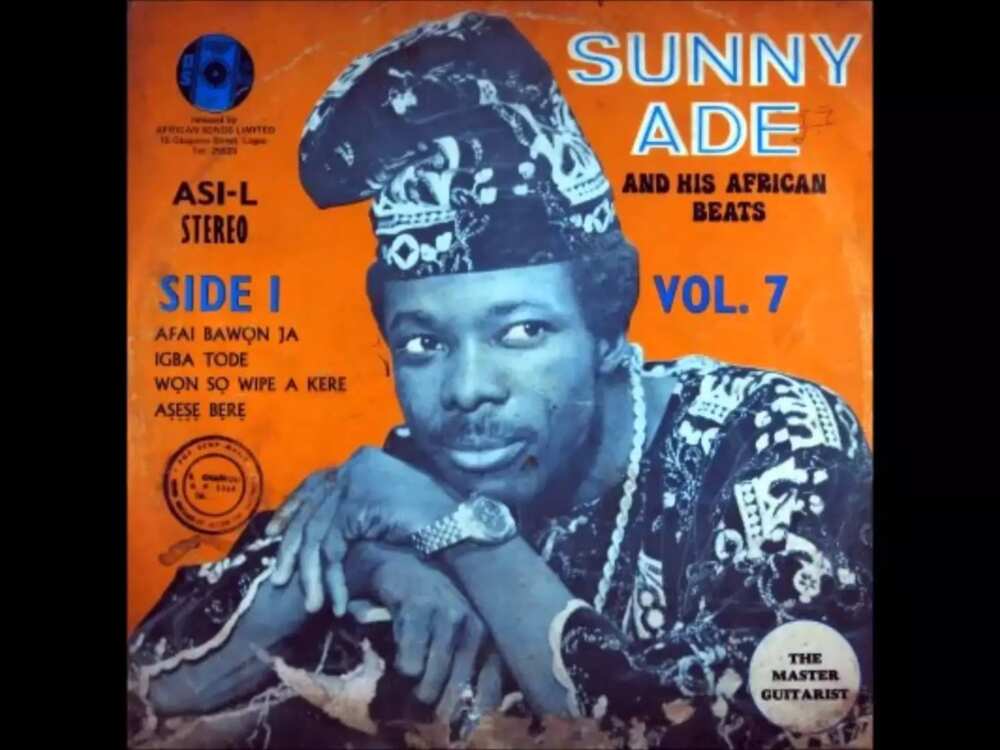 Image source: youtube.com
READ ALSO: Shaku Shaku dance origin and history
Being still very young, Sunny Ade used to play highlife. This was a kind of urban dance music that appeared closer to the end of the 19th century. Later, it gained certain features of church music, sea shanties, military style of brass bands, and many authentic African traditions of singing and composing music. At that time, this genre was at its peak of popularity among the population of Nigeria.
However, with time, his affection in music changed and he started playing juju. This genre developed in Nigeria around the 1920s. It was a kind of expressive music for the Yoruba working class of that time. Sunny Ade created a band of his own named the Green Spots in mid-1960s.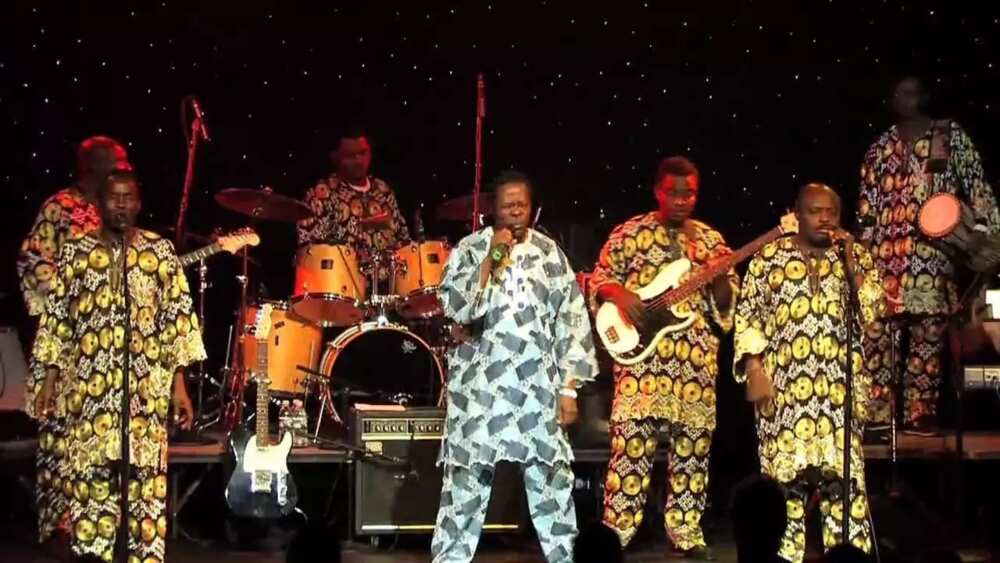 Image source: youtube.com
Before Sunny Ade there was I.K. Dairo who had already added some sound of the famous Yoruba percussion that's known as talking drums. These drums imitate the natural intonations and tones of the Yoruba language. Another incorporation of his was the specific vocal structure common to many sub-Saharan ethnic groups. This manner is called call-and-response.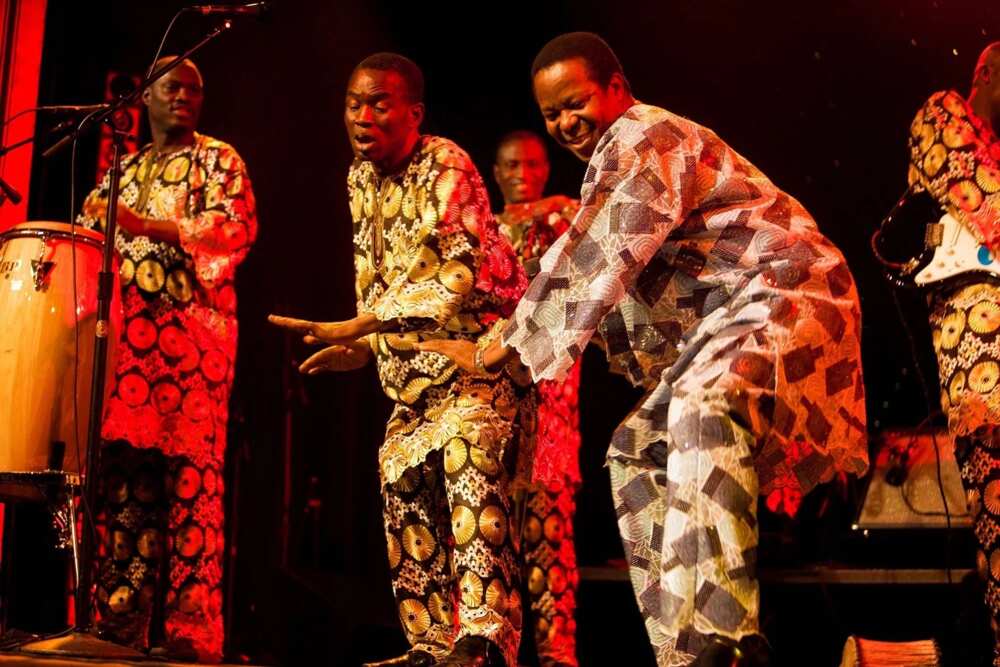 Image source: ums.org
This all was a perfect canvas, onto which Sunday laid the melodic patterns of rock-n-roll, guitars, rhythms, and modern colors. Under this scheme, he produced two of his very first albums, the 1977's Sound Vibration and the 1979's The Royal Sound. They gained terrific success.
After the success of these two albums, Sunny Ade was titled "The King of Juju" by newspapers and the name stuck to him completely. This was the beginning of a new era in the juju music in particular and in the Nigerian music.
The 1980s came swiftly, and in 1982, the artist produced another smoking hot project called simply and elegantly Juju Music. This album brought the band and the frontman, of course, to international scenes. In 1983, King Sunny released a new album titled Synchro System that was enriched with the tremendously popular synthesizers. The modern sound and the authentic African spirit gave this release huge international recognition.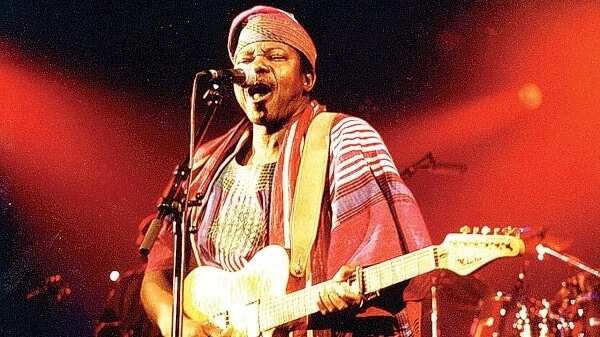 Image source: guardian.ng
READ ALSO: Top 10 Nigerian gospel artistes in 2018
In the middle of the 1980s, the world was swept with the Nigerian juju produced by King Sunny and his band. In 1985, he left Island Records and turned all his attention to his homeland. At that time, he eventually shifted the subject of his songs to other themes apart from the problems of the Nigerian society of that time. His songs acquired a more intimate coloring and began to speak more about the idea of some personal struggle.
In spite of the tight schedule in Nigeria, he still managed to perform at international concerts and perform for his fans outside his homeland. His further albums were rather a commercial disappointment than a huge breakthrough compared to the previous ones.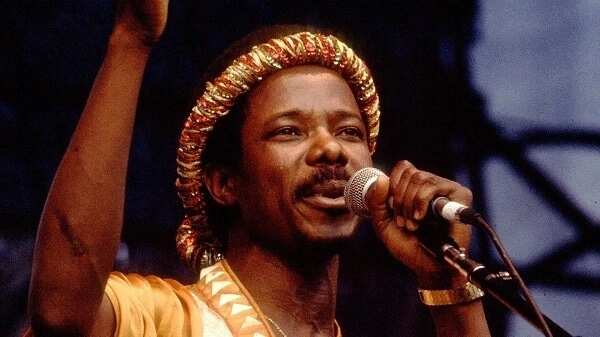 Image source: music.informationng.com
The string of weaker works lasted until 1998. The album titled Odu consisted of traditional and authentic Nigerian songs and was even nominated for Grammy. This nomination is one of those King Sunny Ade facts that not everybody knows. Another interesting fact about this artist is that the money he received from the retail of his previous albums was directed at a range of investments.
King Sunny Ade launched several companies working with the extraction of oil, mining, and film production. He has his own recording label that specializes in the recording of young Nigerian artists. In general, as estimated, King Sunny alone employs about 700 persons. Since the middle of the 1990s, his recording studio functions as an art space for young musicians from Nigeria and Africa, in general.
At present, King Sunny Ade is the chairperson of Nigerian Musical Copyright Society.
King Sunny Ade family and children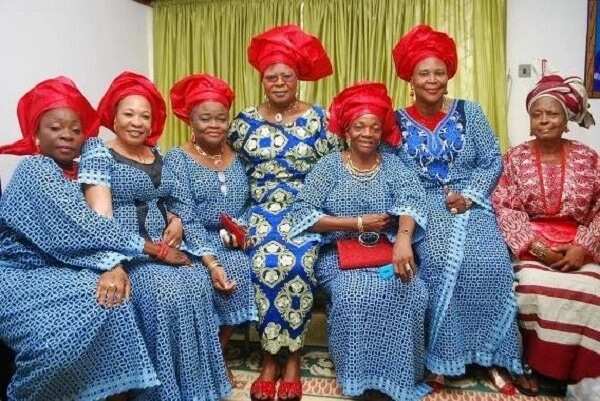 Image source: music.informationng.com
Just as it happens with many celebrities, fans are especially concerned about King Sunny's personal life, his wife and children. It's curious that these matters have always been quite obscure for some reasons. However, the only thing that's known for sure is that such a handsome and famous man could never be lonely.
Today, we know seven women who claim to have played a significant role in his life. Although we can't say exactly when he was married to each of them, today, they all seem to stay in friendly relationship with each other and their husband. King Sunny also claims that he loves all of them equally and finds delight in communicating with all of them.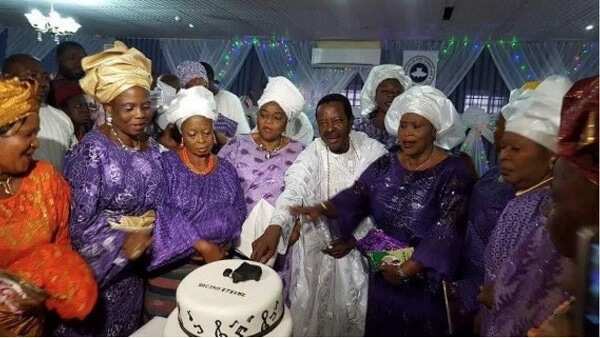 Image source: thenet.ng
Regarding the children, according different sources, the singer definitely has over a dozen children born by all his wives. Already in 1989, he was a father of 12. Since that time, the mass media has not received any precise information regarding the exact number of his kids. Yet, everyone is sure that King Sunny has enough of them to inherit his huge empire.
READ ALSO: Who is the youngest musician in Nigeria?
Source: buzznigeria.com
Source: Legit.ng