Baby boy native styles in Nigeria: best outfits for your charming prince
Are you looking for bright baby boy native styles in Nigeria? We have gathered the best outfits for your charming boy in one post. Take a look at the latest designs of traditional children wear! Choose the brightest colors, add trendy elements and create the cutest looks for your little sonny.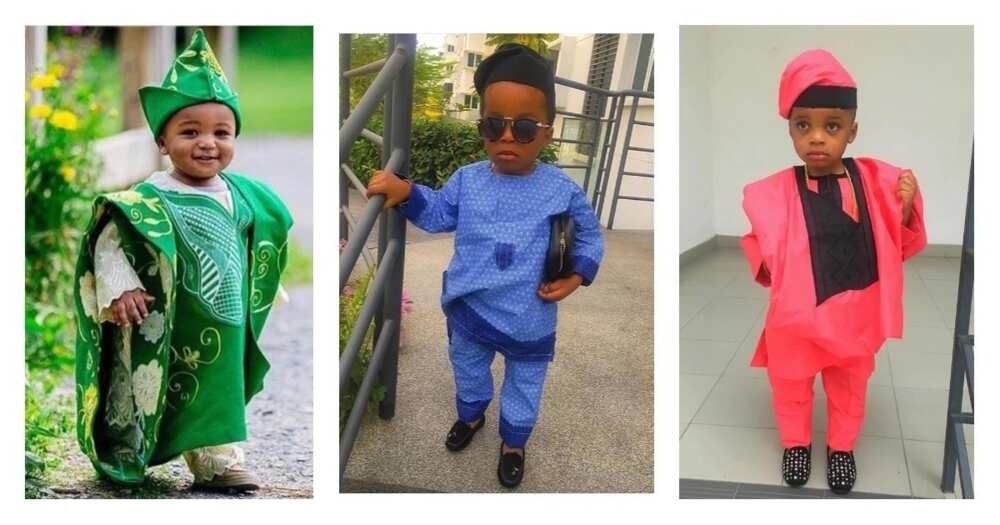 Baby boy native styles
Nowadays, native wears in children's fashion is becoming similar to adult options. We pay no less attention to baby's styles than to our latest trends.
Today we talk about the native styles for a baby boy. In these outfits, children look cute and also smart. Baby boys and their dads look exceptionally handsome in matching styles. Besides, taking a mini copy of native attire for your baby instills respect for traditions and native roots.
READ ALSO: Latest ankara styles for baby girl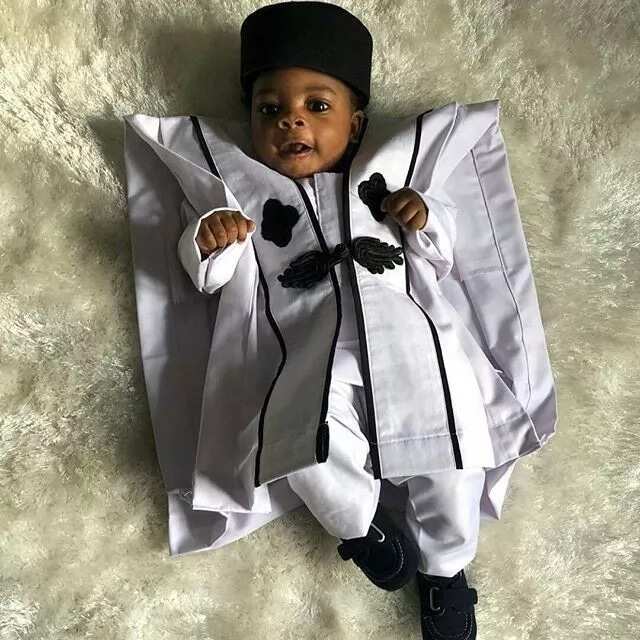 Photo: manly.ng
Latest trends make a strong influence on children native wears. Modern fabrics and trims, as well as new tailoring methods, allow you to keep pace with the styles in vogue when choosing a traditional outfit.
Native baby boy attires are good for wearing on traditional events, family celebrations or other occasions. So, let's move on to the outfits.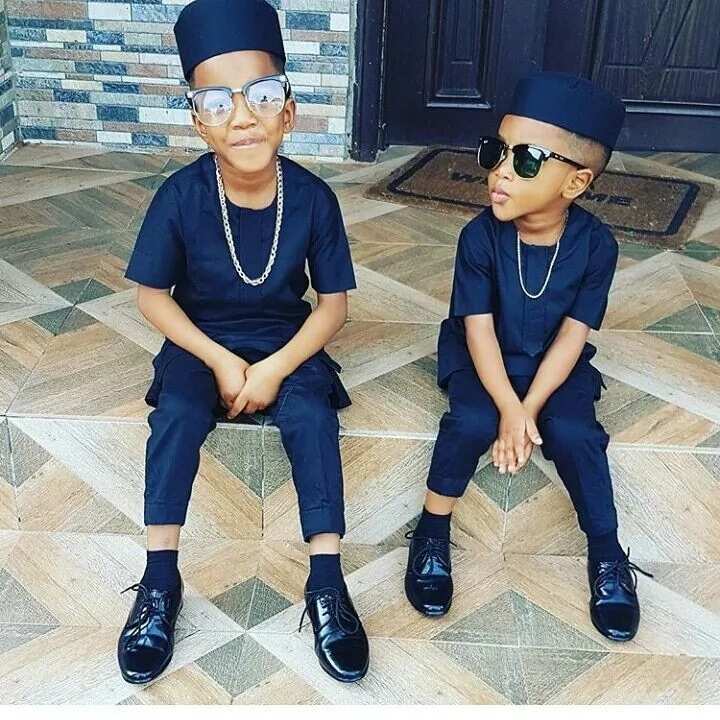 Photo: manly.ng
Senator style for kids
You can take fabrics of similar colors that are used for 'adult' items. But remember that you are putting on a baby, so add one or two bright details to style. It can be shoes or a hat. Also, if a breast pocket is provided in a tunic, place a bright handkerchief in it.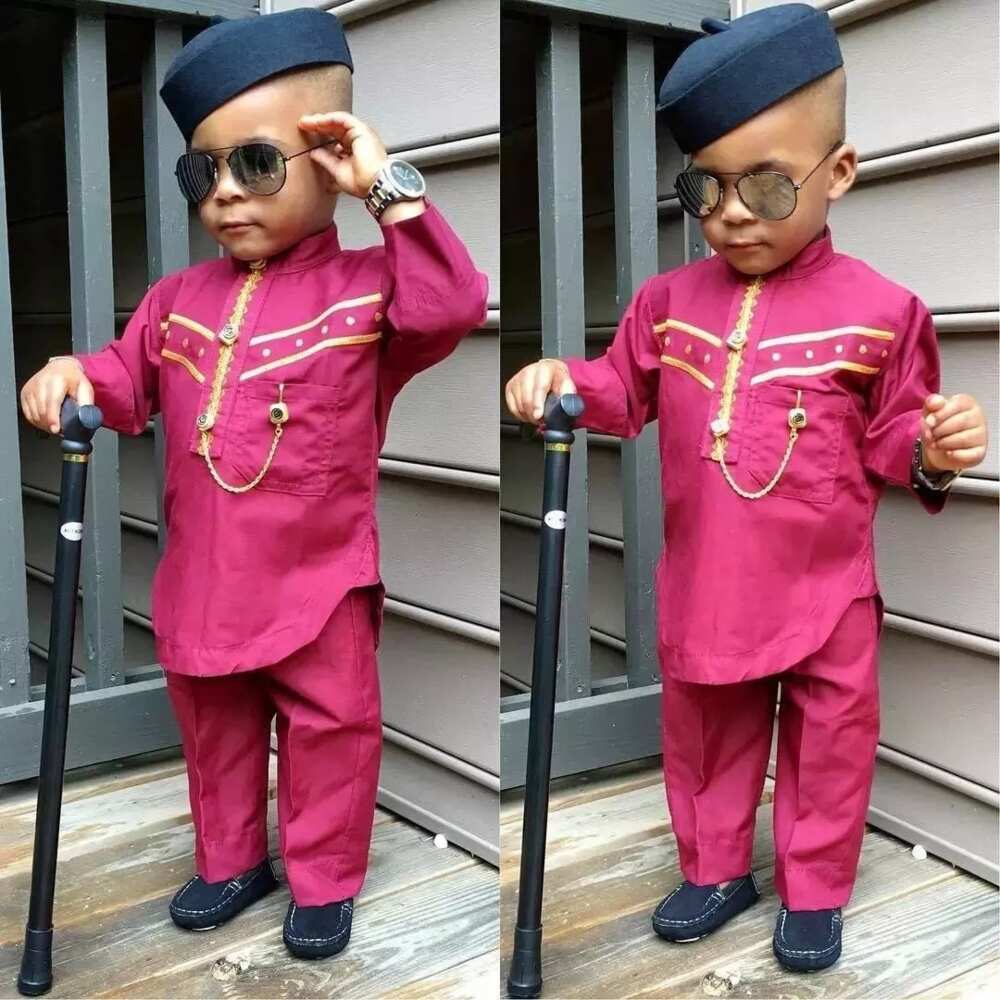 Picture: manly.ng
The outfit can be diluted with a small decorative insert made from a fabric of the other color. But then, it should be the only decor. The length of the trousers should also be moderate. They must not completely cover the heel.
The decorative chain on the upper part of the shirt or cufflinks and rivets on the sleeves and neckline goes as décor to the Senator style.
READ ALSO: Igbo traditional attire for children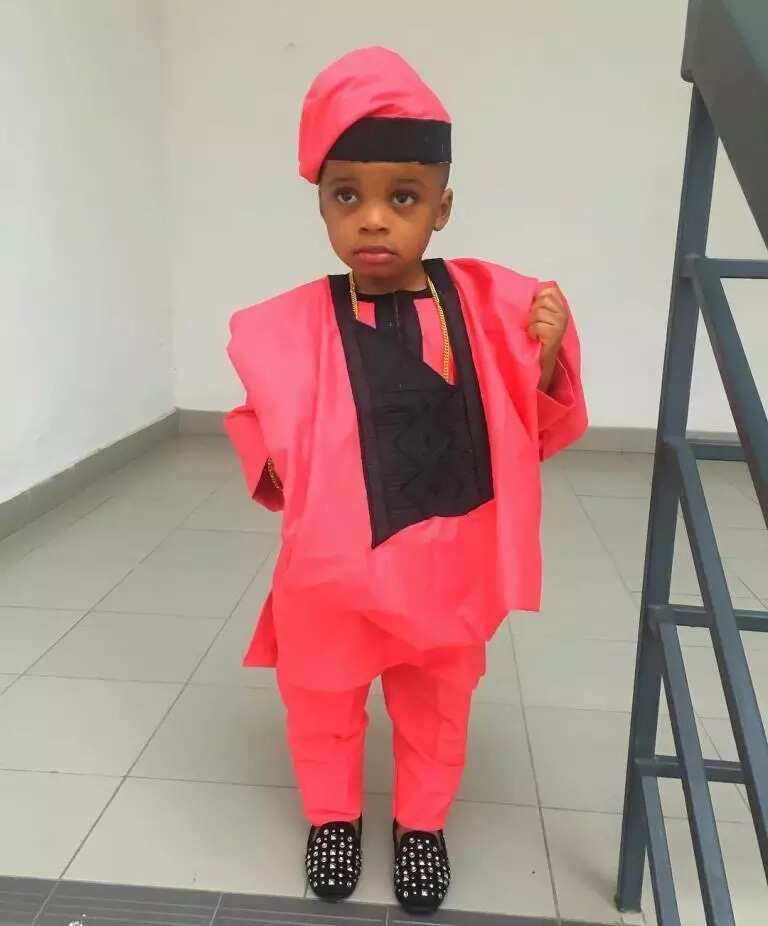 Photo: manly.ng
Agbada style for children
Outfits for small boys in Agbada style are voluminous so, you must understand that your baby boy cannot run a lot in such clothes. But any child in such a look is very amazing.
Photo: www.ankarastyles.com.ng
But the main chip of the attire, of course, is the agbada. Agbada robe is wide with beautiful and neat folds. It has rich embroidery with traditional motifs that captures attention. Agbada's length can reach the floor, but it is better to keep the length in the middle of the shin for a child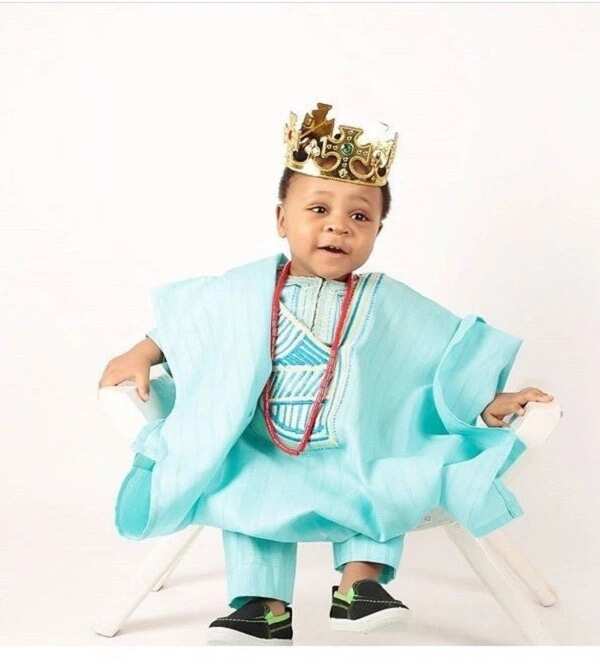 Picture: manly.ng
As for the color palette, it is more diverse than for the senator style. The children's outfits should be bright. In addition to the traditional white color, all the tones of blue and turquoise are widely used for children. Purple and herbal green or gray are also good. In children's fashion, you can allow various color combinations and bright tones.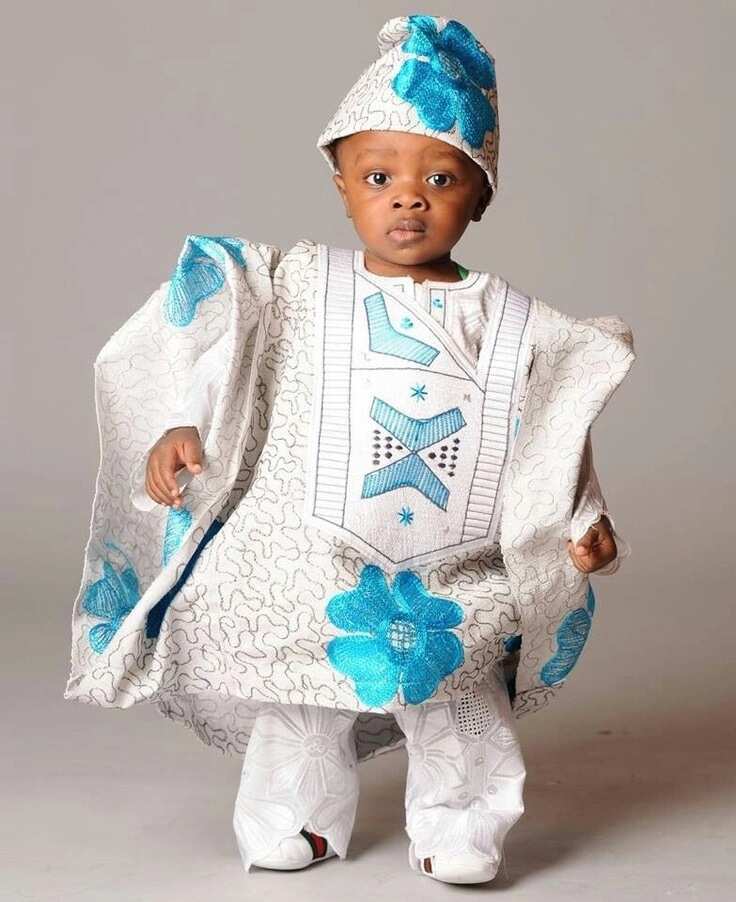 Picture: manly.ng
For children's fashion, it is permitted to use not only classic embroidery, but also floral elements. In general, everything colorful is good for a baby. Do not hesitate and add a very bright element even to the classically correct outfit.
READ ALSO: Trendy Ankara styles for girls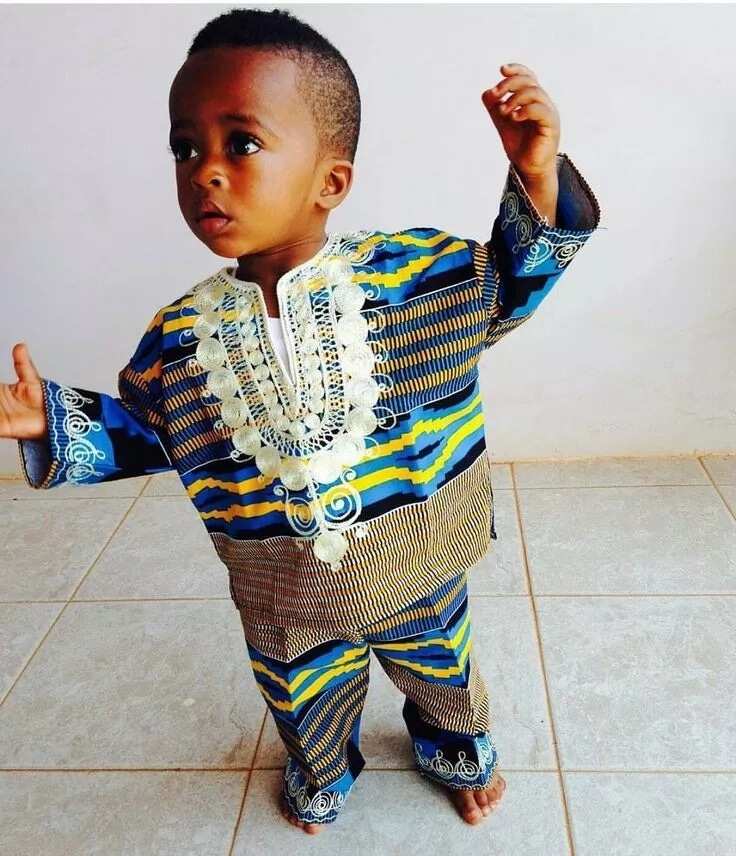 Photo: rediscoveringafricaheritage.wordpress.com
Ankara and other native styles for baby boy
The attire tailoring in Ankara style is quite simple. Your little prince will feel very convenient in such outfit.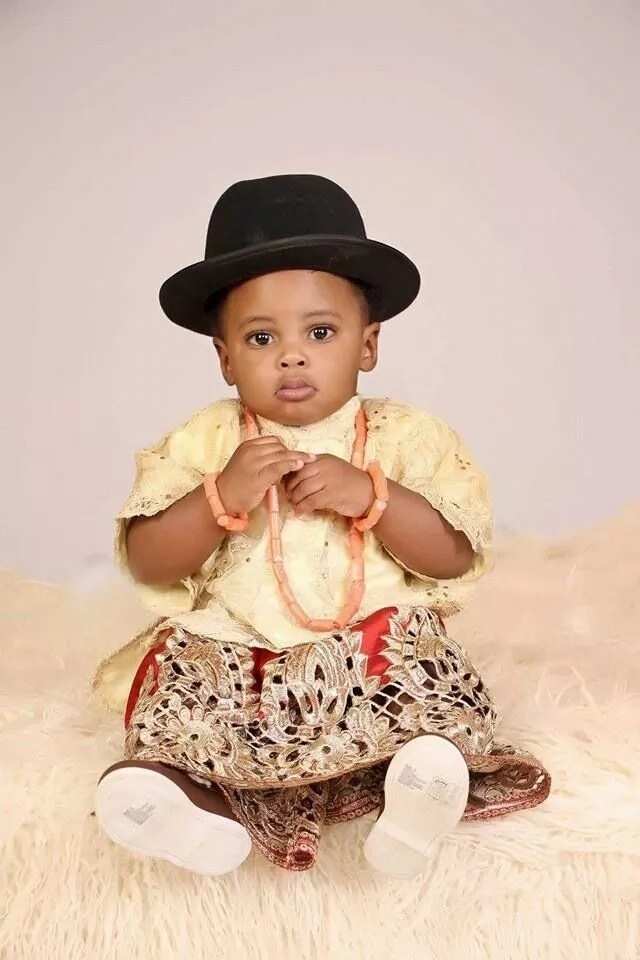 Picture: www.pinterest.com
Of course, to a number of traditional wears Igbo style is also applied. In this case, a wrapper made of traditional red fabric is used a white tunic.
With the traditional baby outfits, boys also get traditional small-size accessories. For example, small sticks, hats, and coral beads. All these items complement the look and help to match the native style one hundred percent.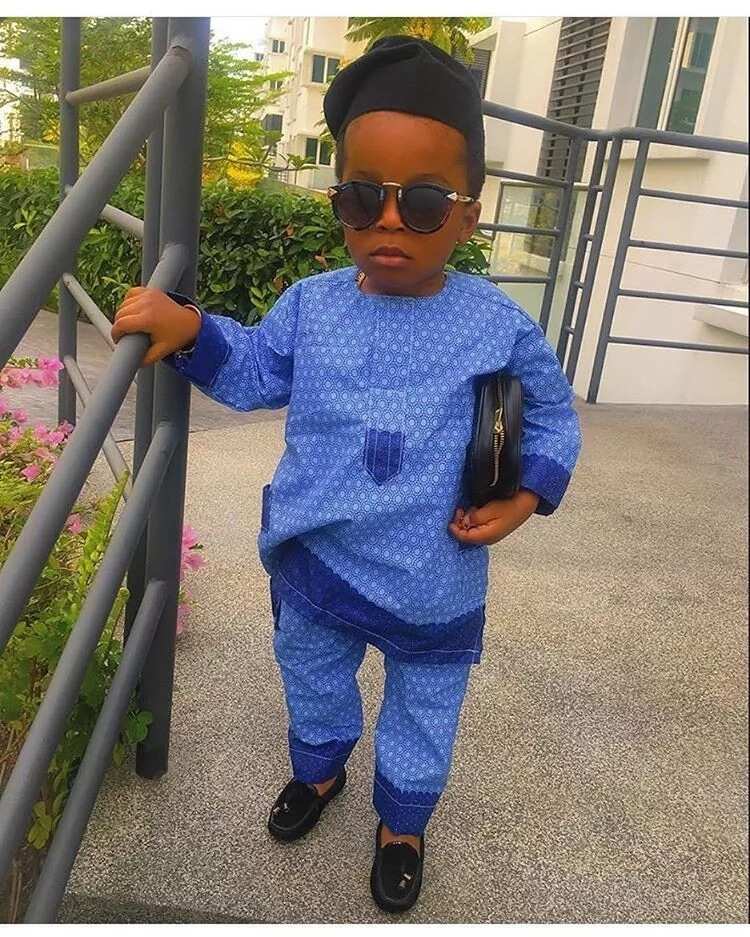 Photo: amillionstyles.com
Accustoming a little child to traditional clothes, you instill in your baby boy respect for his origin. When choosing an outfit for a little boy, it is not necessary to use strict adult style rules. You can easily add modern elements and bright accessories to bring up a good taste for your baby.
READ ALSO: Lace styles for children - Best designs
Source: Legit.ng