Mint green and peach aso ebi styles
Are you bored of the usual wedding color combinations? Then try out these mint green and peach Aso Ebi styles that will bring a fresh look to your special day! Check out the ways you can combine these two lovely colours and create some unforgettable looks!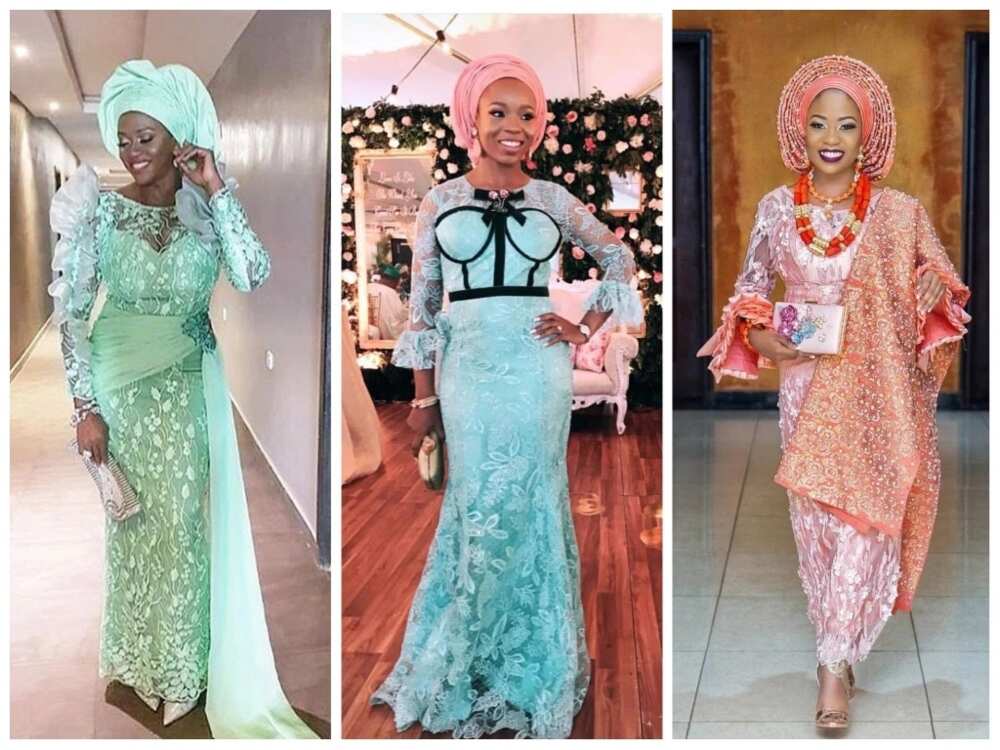 For some reason, mint green and peach is not the most popular colour combination for Aso Ebi. This means that if you decide to go for it, you are guaranteed to stand out from the crowd! We have compiled some Aso Ebi styles that feature this colour combo, let's get to it!
Peach and mint green Aso Ebi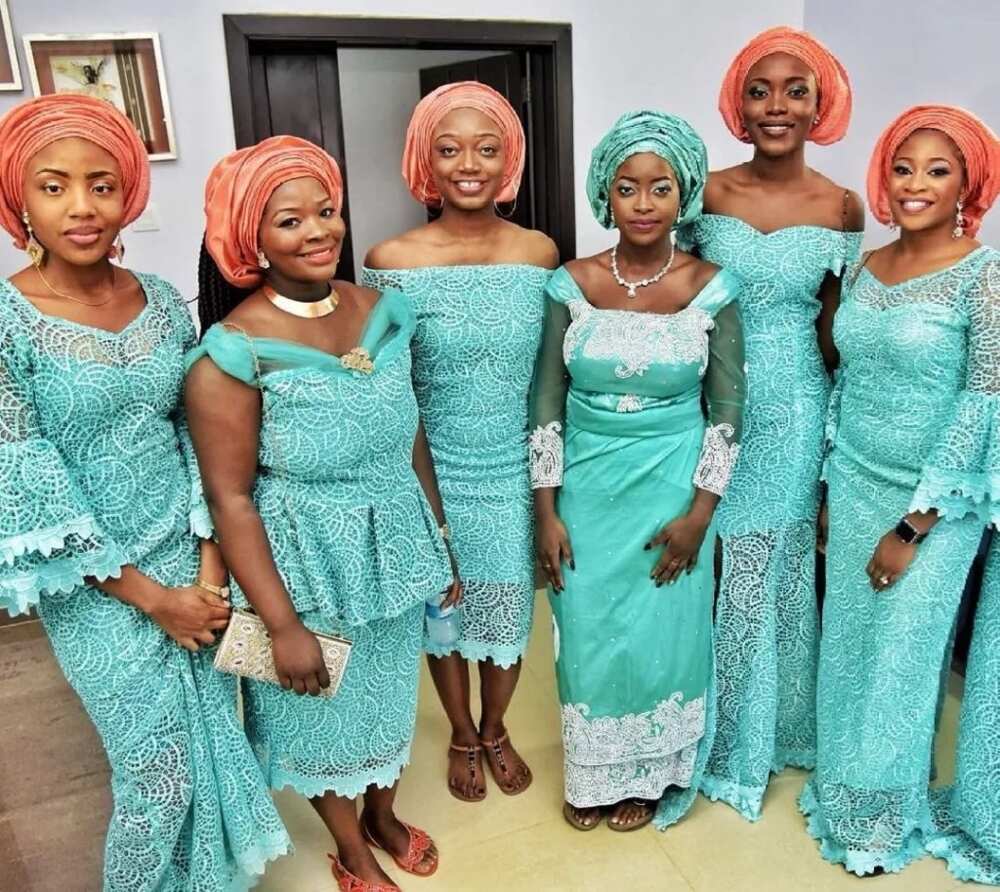 Here is our first pick of mint green and peach Aso Ebi. As you can see, in order to enjoy this colour combination, you can just make a single element of your outfit different from the rest. In this case, we have lovely mint green dresses and peach gele.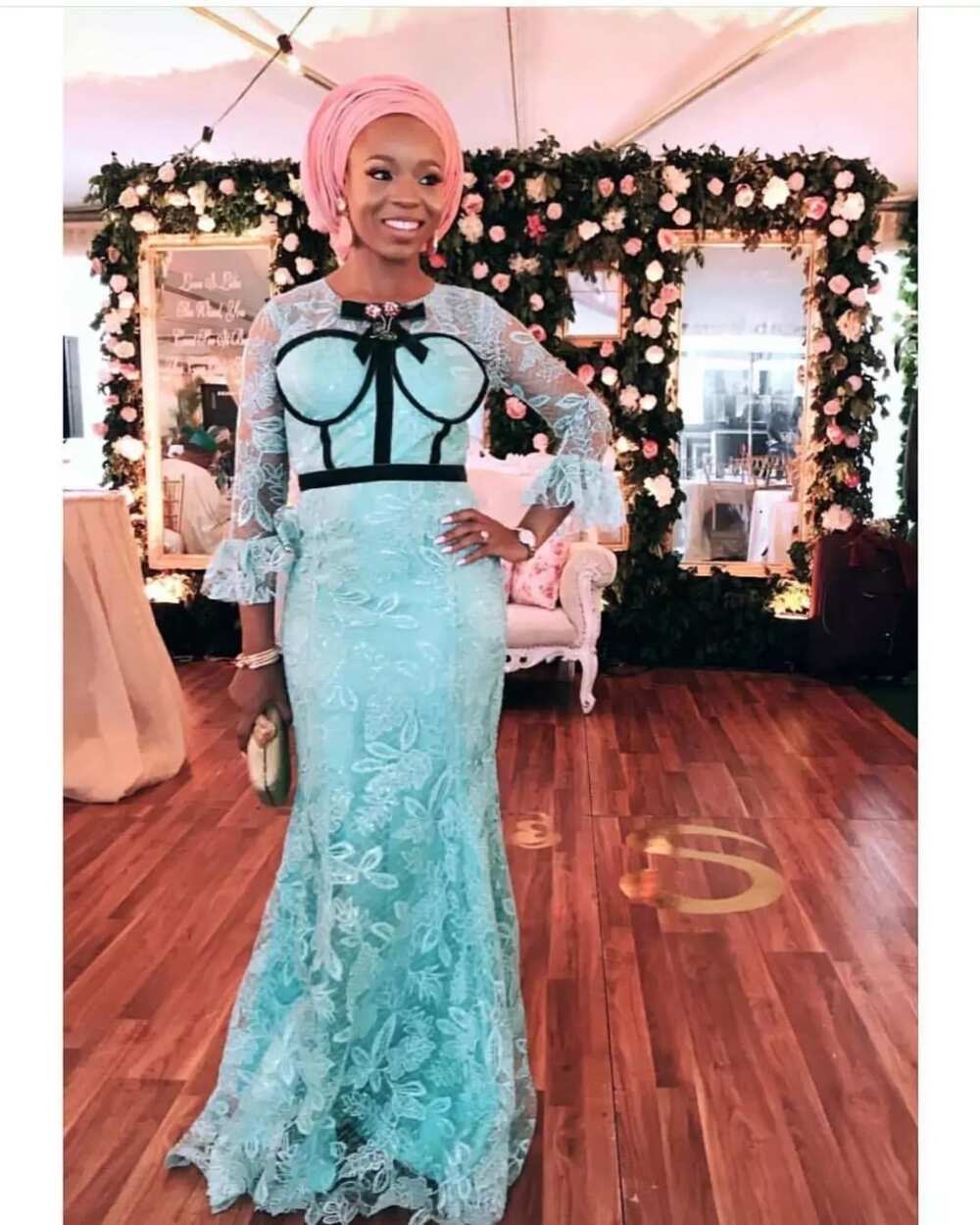 Next, there is this lovely combo. Once again, we have a peach gele and a mint green dress, but this dress is quite unusual itself. It is not every day that you get to see such bold patterns on a gown, and it looks absolutely stunning.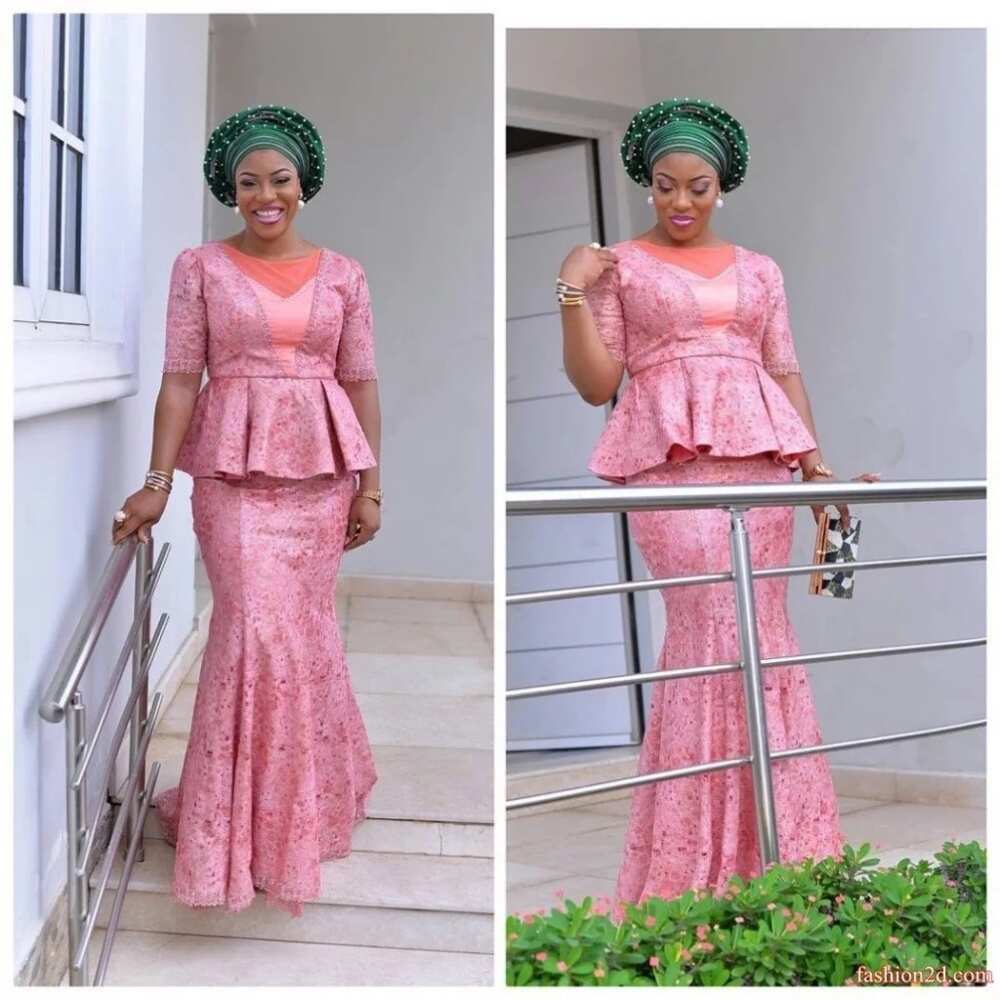 Now, you can also have a peach outfit and a mint green gele and look just as beautiful. This is also a blouse and skirt combo, as opposed to the dresses we have seen previously. The accessories complement the whole outfit very well, especially the pearls on the jewellery and the pearls on the gele.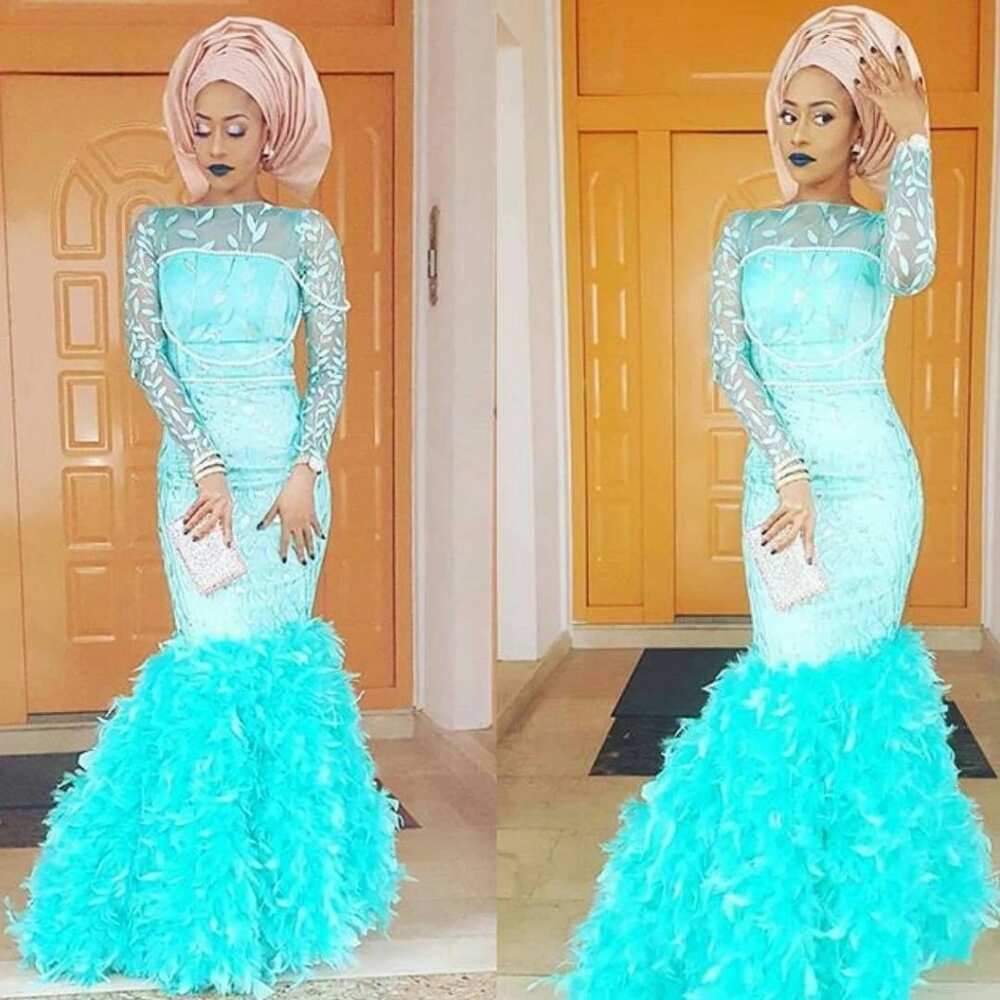 READ ALSO: Latest Aso Ebi styles on Bellanaija
Gele come in all shapes and sizes, so you do not have to stick to the style you have seen on the previous pictures. You can always go for something grander, especially if your dress is just as exquisite as the one in this photo. You will be the star of the evening with your feathery mint green gown and a lovely peach gele.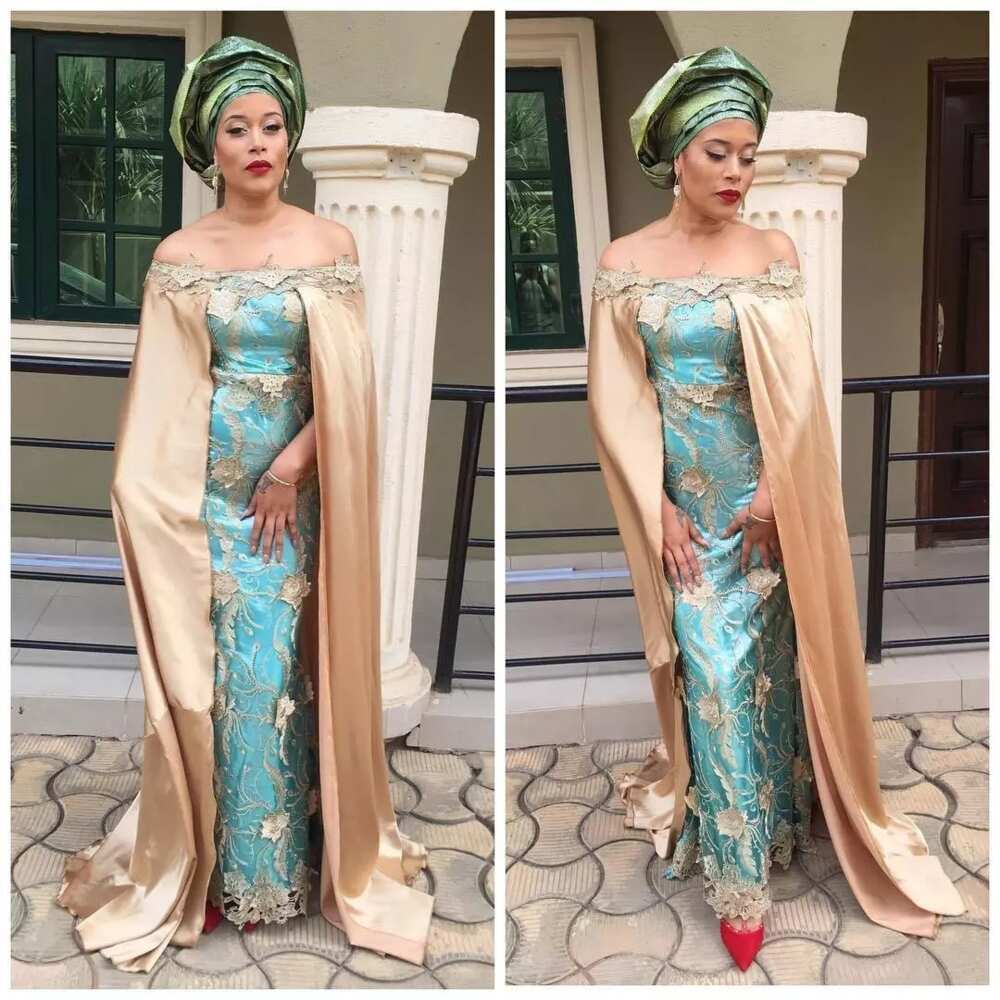 If you have always dreamed of looking like a queen, then this is a perfect look for you. It features a studding mint green dress with peach-coloured lace detailing and a long cape. Nobody will be able to take their eyes off you the whole time. It would also be an interesting choice to wear a different colour for your gele and match the shoes to the colour of your lipstick.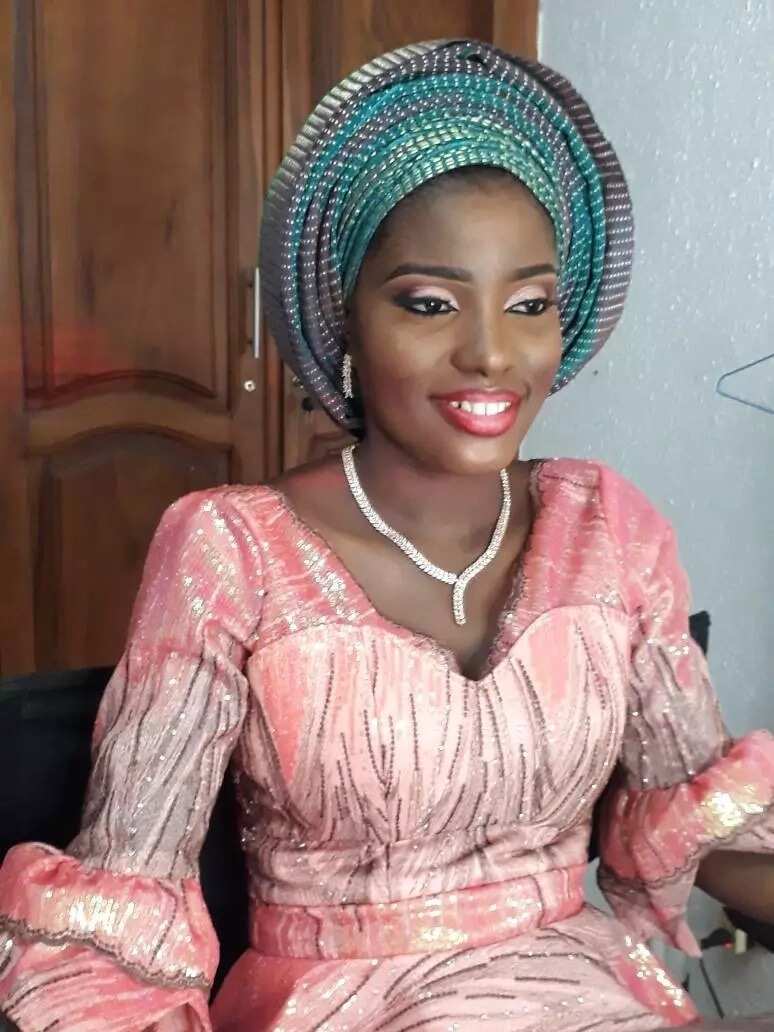 Here is another way you can combine peach and mint green for your Aso Ebi outfit. In our opinion, the most peculiar thing about this getup is the multi-coloured gele that seems to shine with all the colours of the green-purple spectrum. It also goes well with the dress.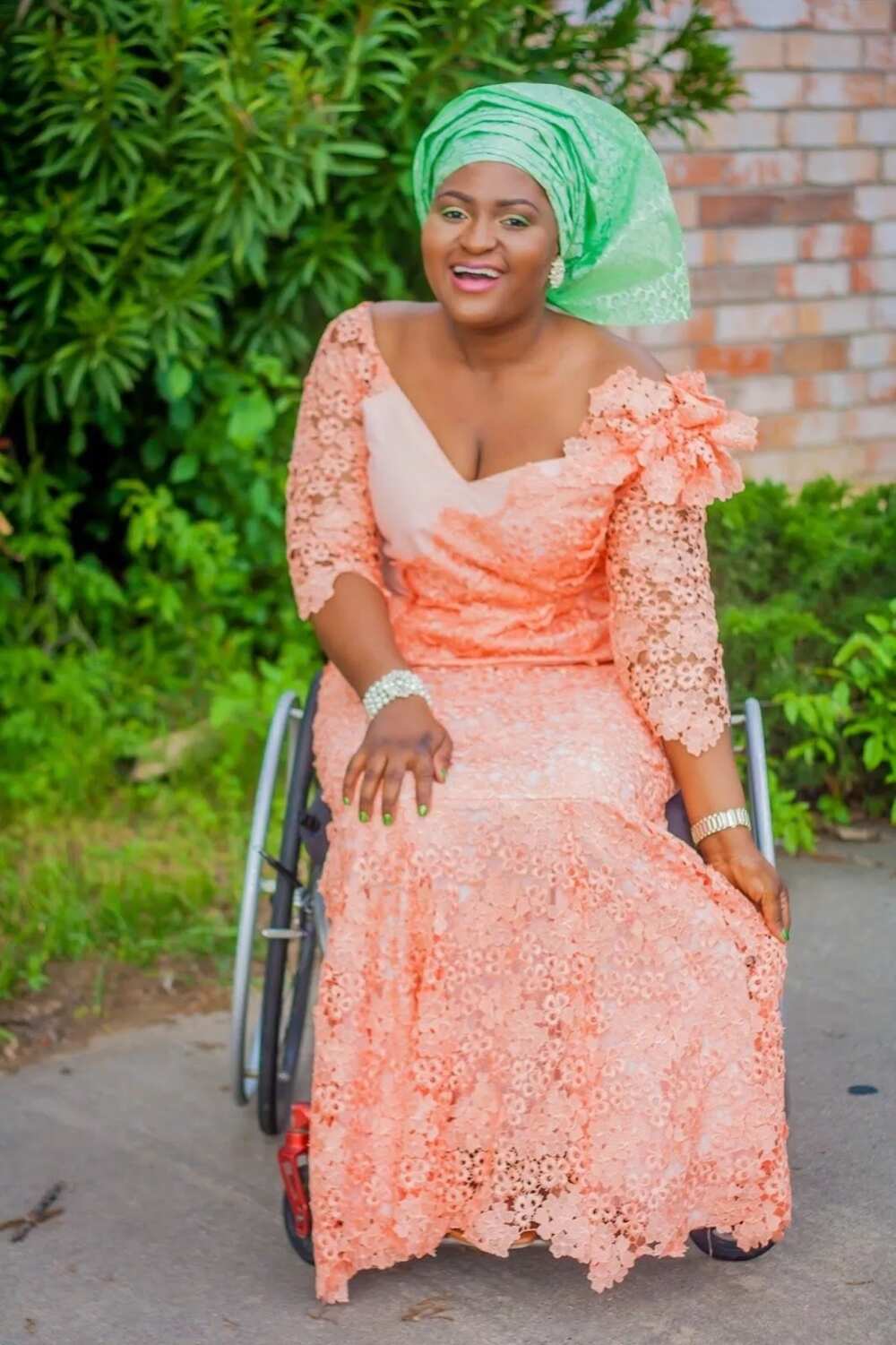 Most of the time, when people think of peach and mint green, they imagine light pastel colours, but they can be vibrant too! This is a wonderful example of how well bright peach and bright mint green go together. You will be the loveliest person at the event!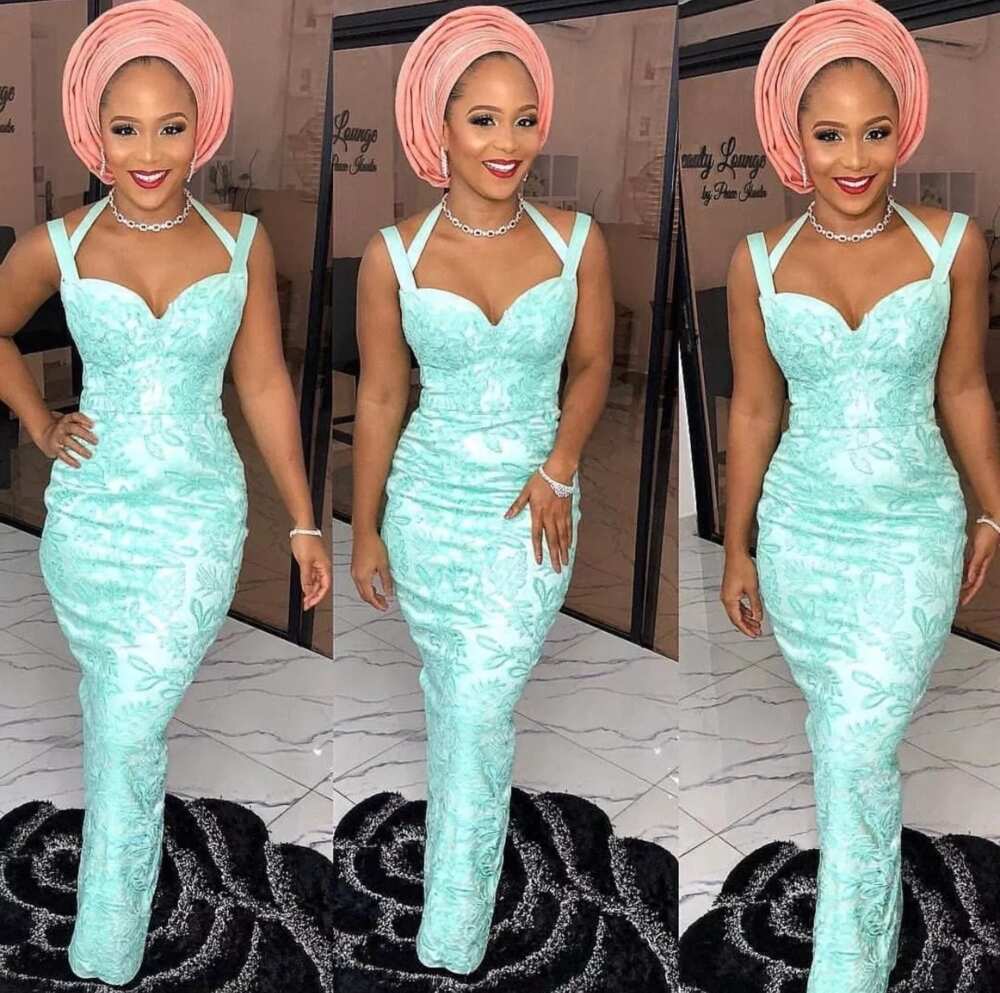 Mint green comes in a whole array of shades, and it is sometimes even closer to blue. Regardless, it always goes great with any shade of peach, as you can see from this photo. All you need to be a star is a lovely form-fitting dress, a tightly pleated gele and minimal accessories, and you are good to go.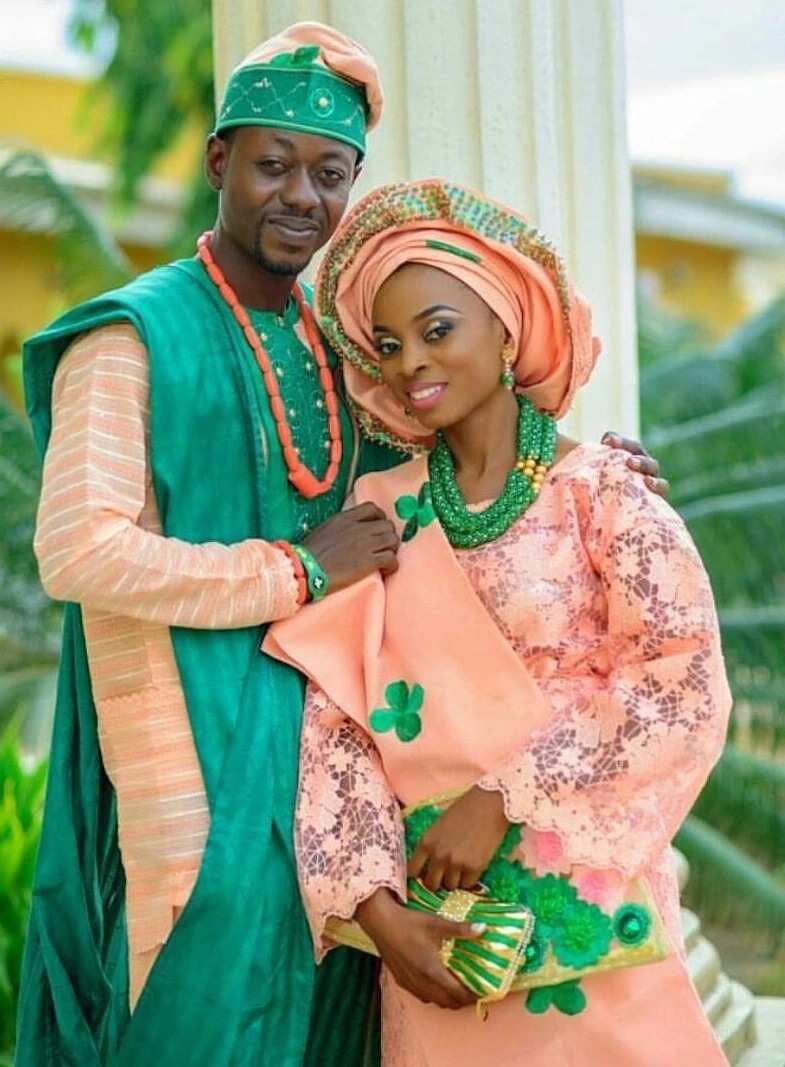 It is always adorable when bride and groom colour-coordinate their outfits. These two look spectacular in their peach and mint green attire, and it is also nice to see such little details as the jewellery that connects them even further. Offer your partner this as an idea, and who knows, maybe we will feature your photo in our next article!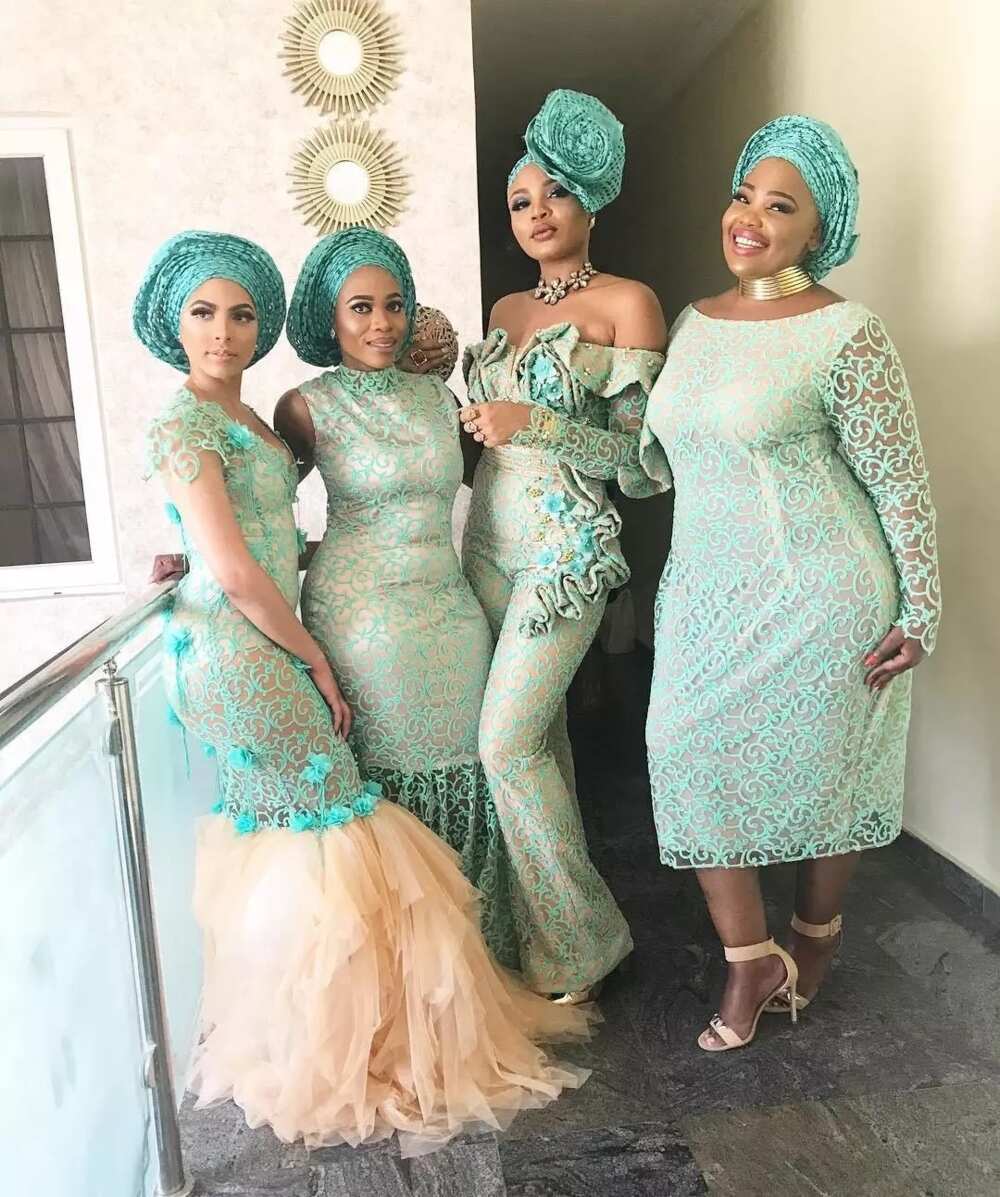 We want to end this category on this stunning array of ladies. Even though they are all wearing outfits made out of the same fabric, not a single one looks the same as the other. It is wonderful to see how many different looks can be created with one fabric. Out personal favourite is the lovely pantsuit with decorative elements, as it looks the most different of all.
Mint green Aso Ebi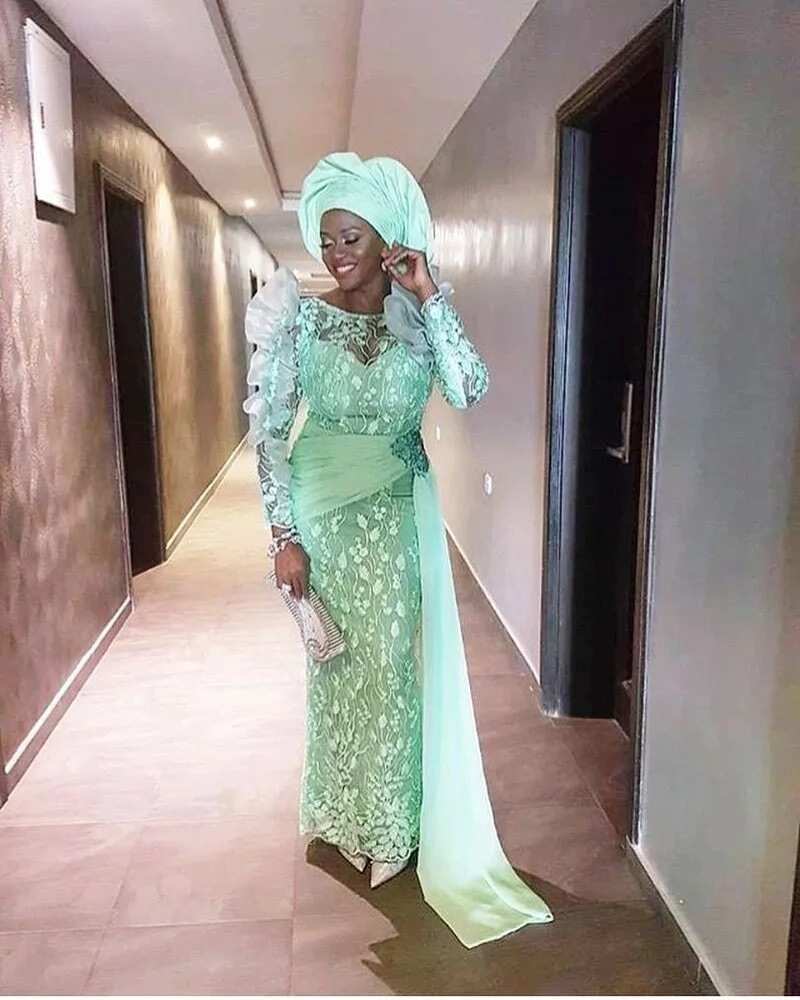 READ ALSO: Yellow and blue Aso Ebi
Now that we have taken a look at the combination of peach and mint green, let's see what people have done with these colours separately, starting with this pretty mint green gown. All the elements work great together, and the colour is consistent throughout the whole look.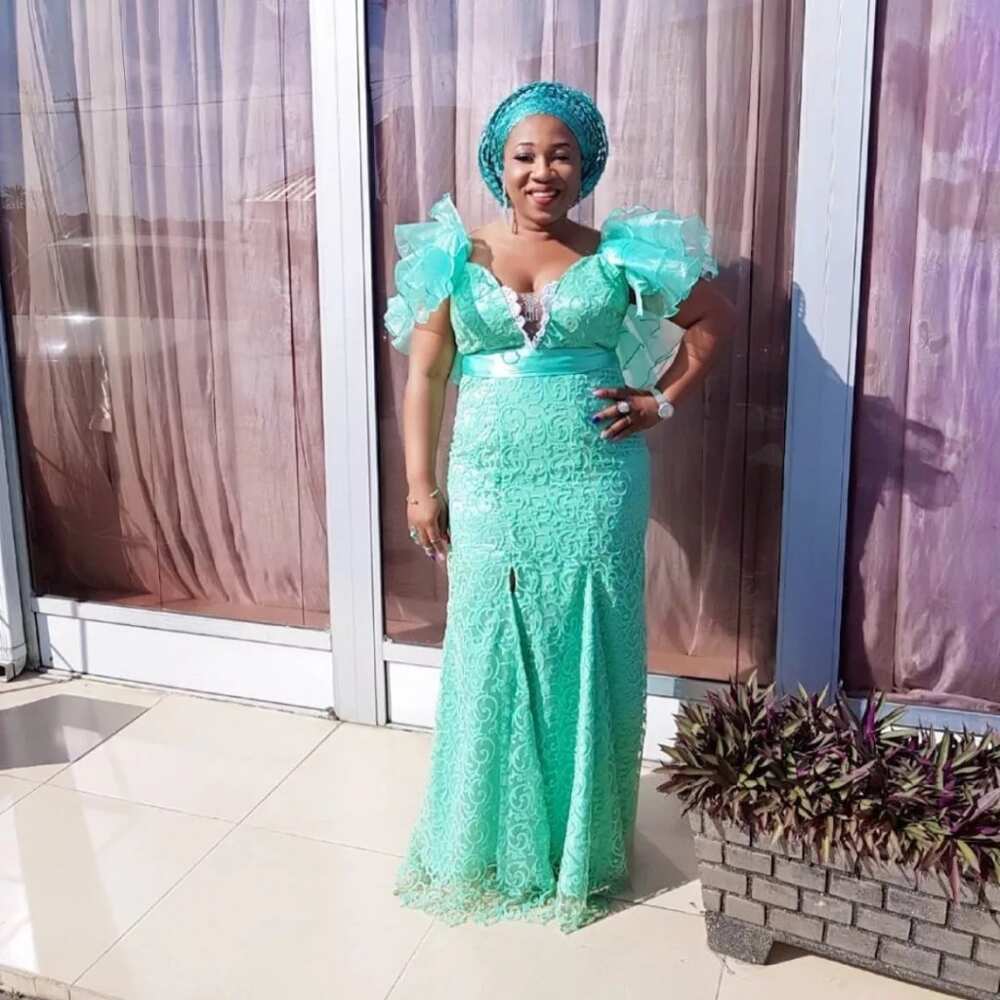 Here is another way you can use mint green as the inspiration for your outfit. This one is a bit more vibrant, but the dress still looks very light and airy.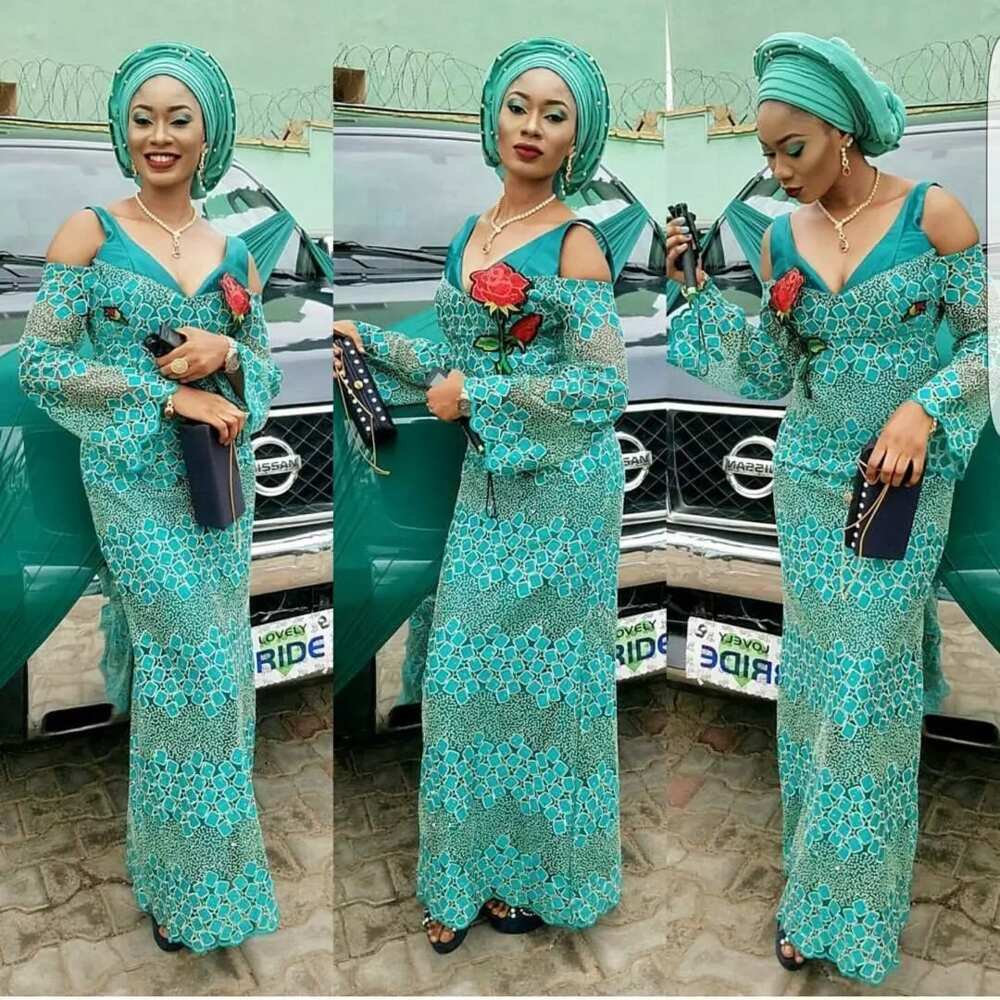 It seems like this lovely bride (as is said on her number plate) has gotten herself a brand new Nissan just in time for the wedding, and it is wrapped with a bow that matches her outfit. Goals, it is all we can say about this.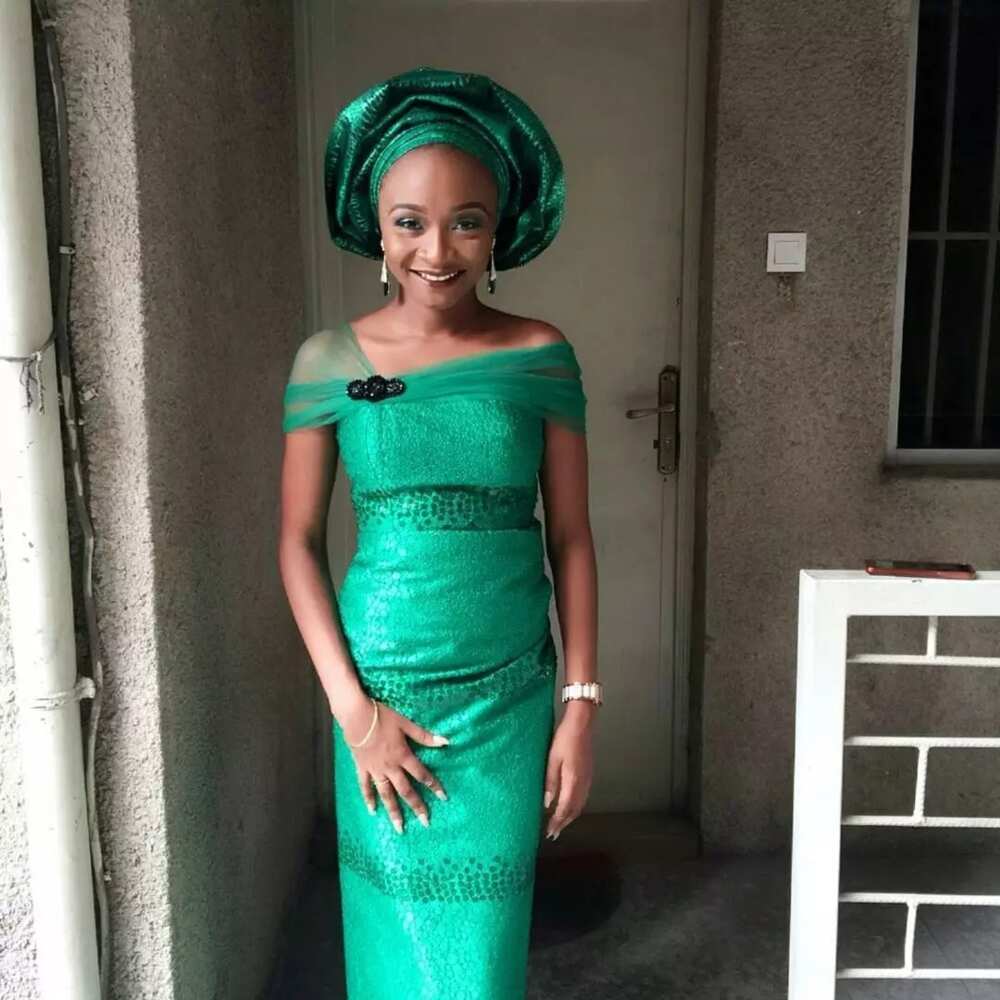 We have decided to add this dress to the list because it is very lovely, even though this mint green looks more like emerald. If you are petite and proud of it, you can emphasize your shape with a gown like this.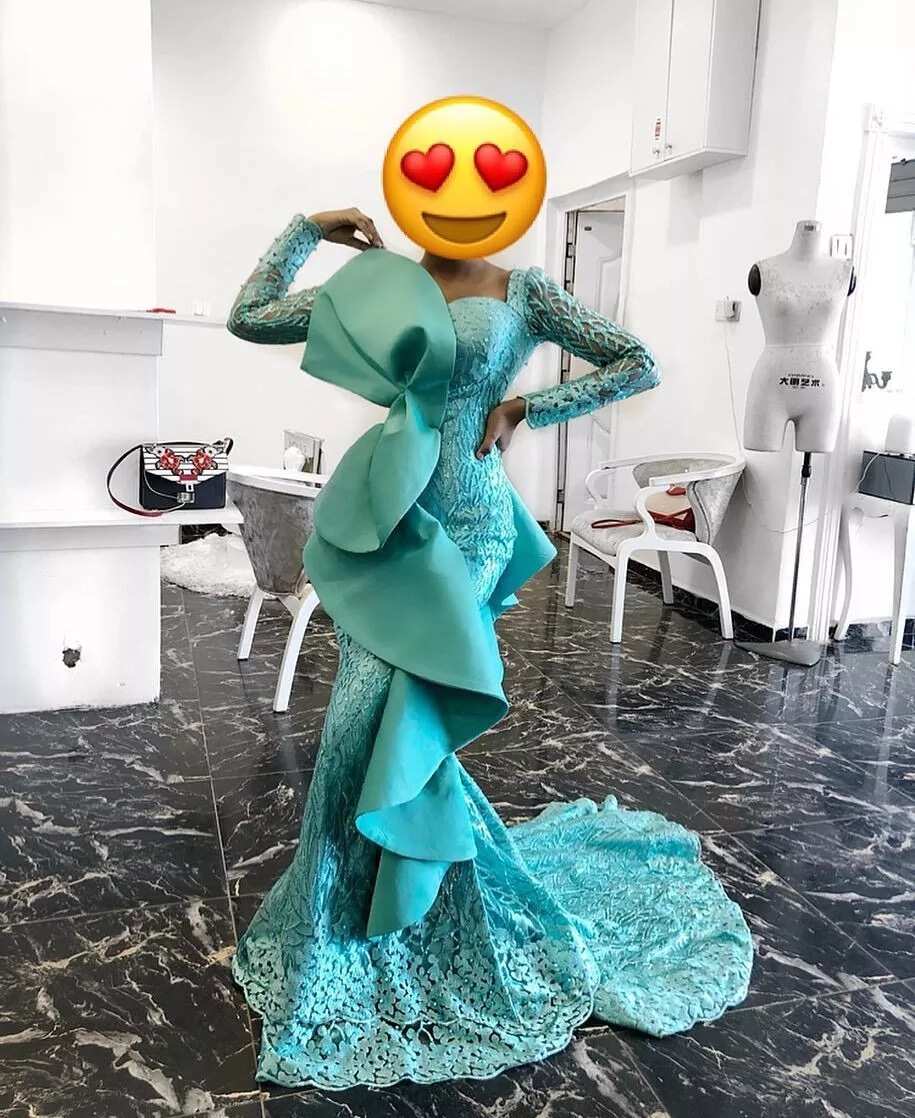 Who would we be if we did not include this gorgeous creation in our list? This is a gown to wear on your big day, as there is no chance anyone will look better than you. Your husband-to-be will be shook :)
Peach Aso Ebi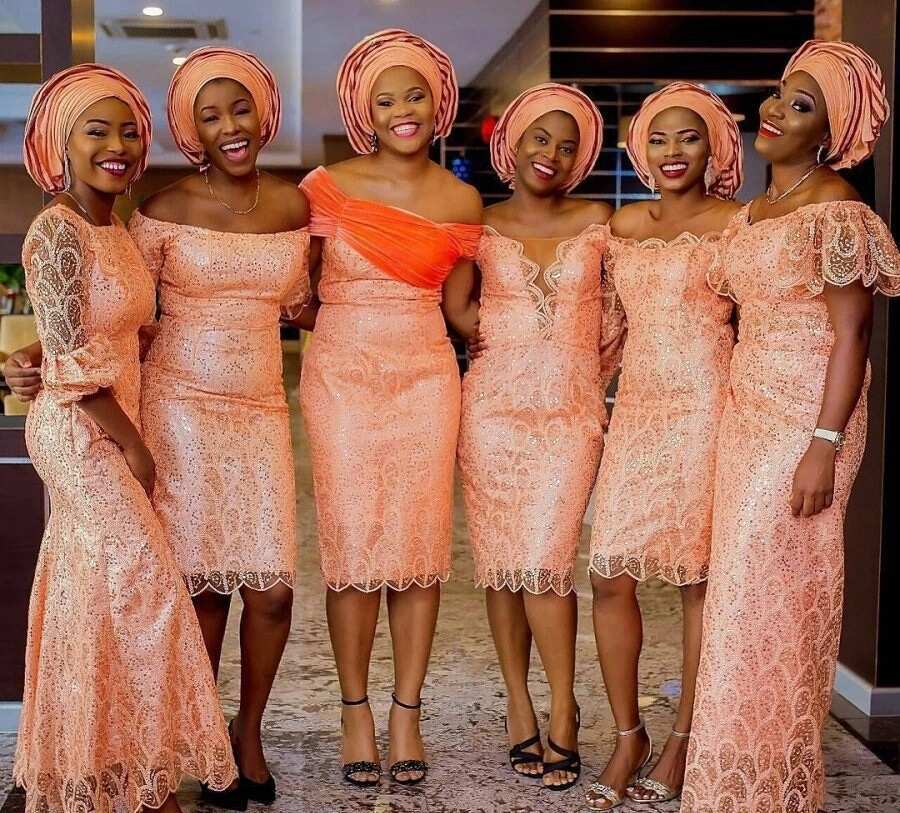 READ ALSO: Nigerian Aso Ebi styles 2017
Peach is such a lovely colour and it works very well with darker skin tones, as can be seen from this picture. Even though every woman in the photo is unique in her own way, they all look stunning in their matching peach dresses.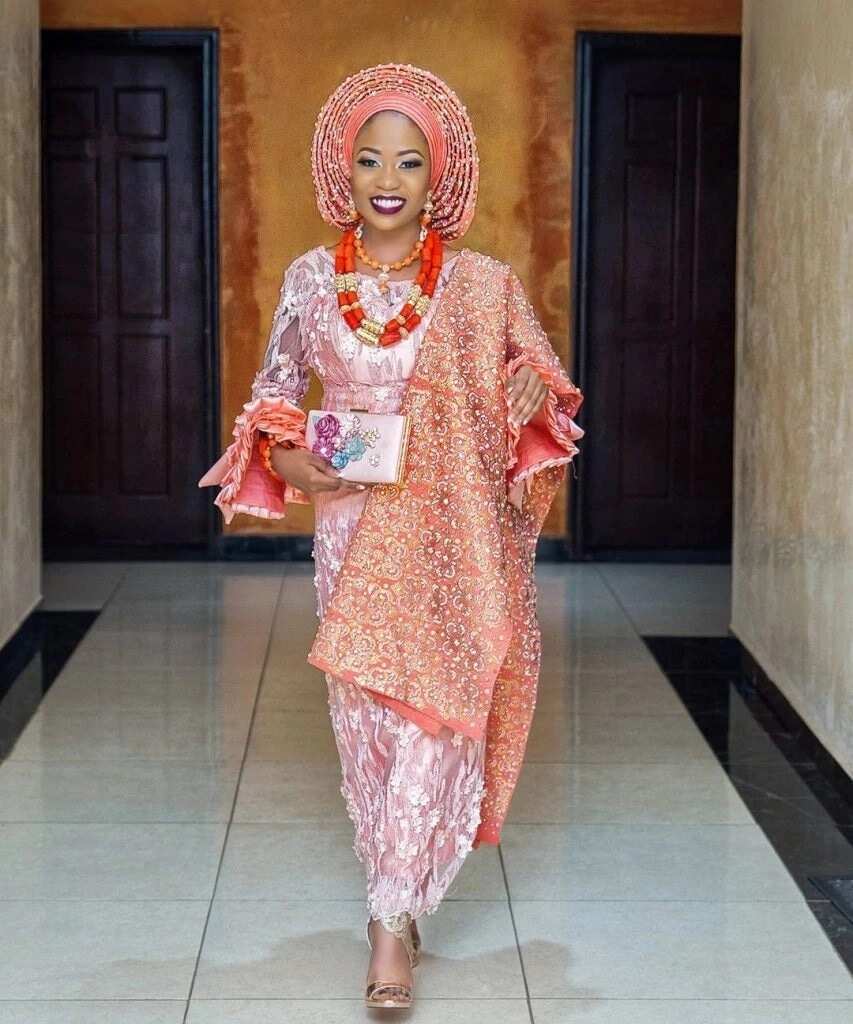 Now, this is the look to beat for your wedding day. It just screams opulence and beauty! Your guests will have a hard time looking away from you.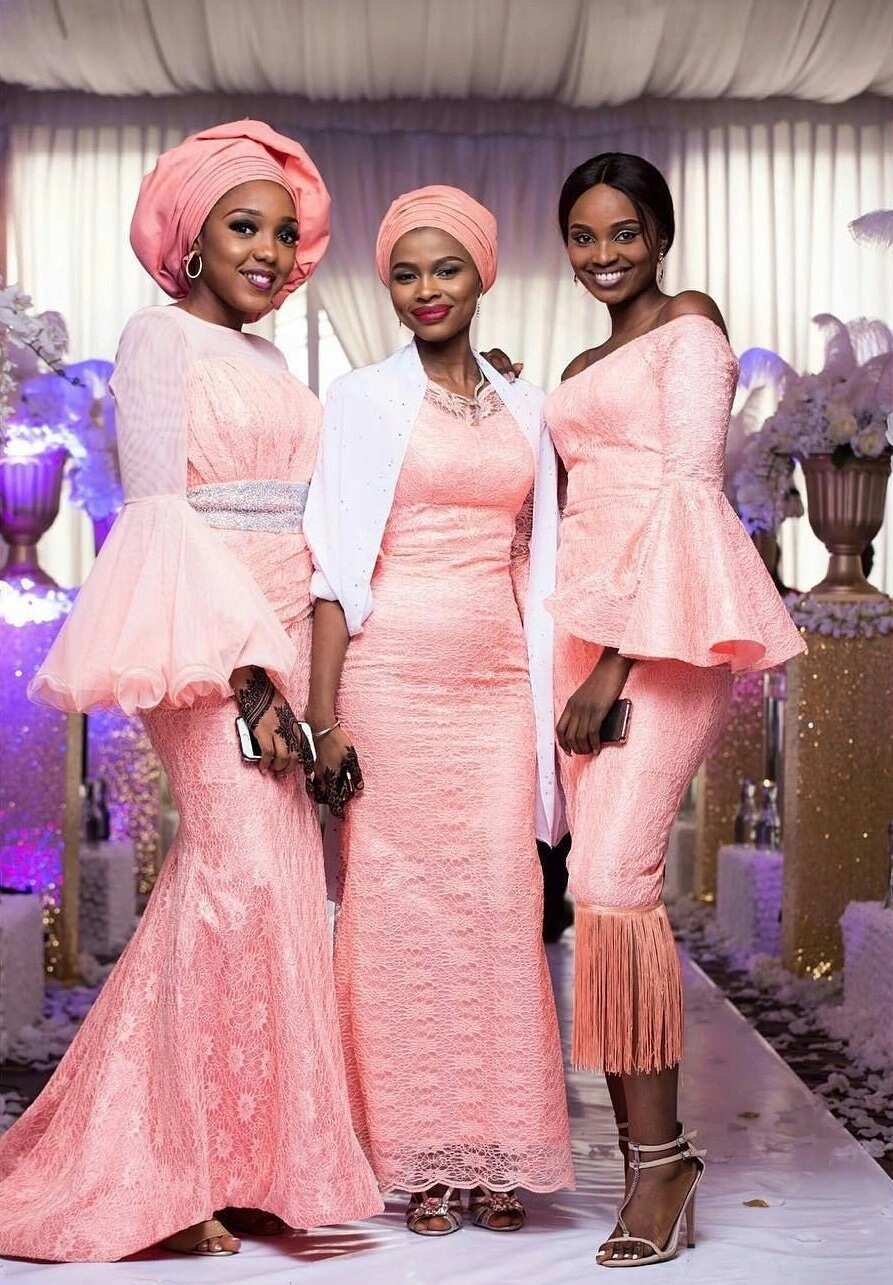 Here is another way you can feature peach as the main colour of your Aso Ebi. Once again, even though the colour and pattern of the fabric are the same, each lady is sporting her own look.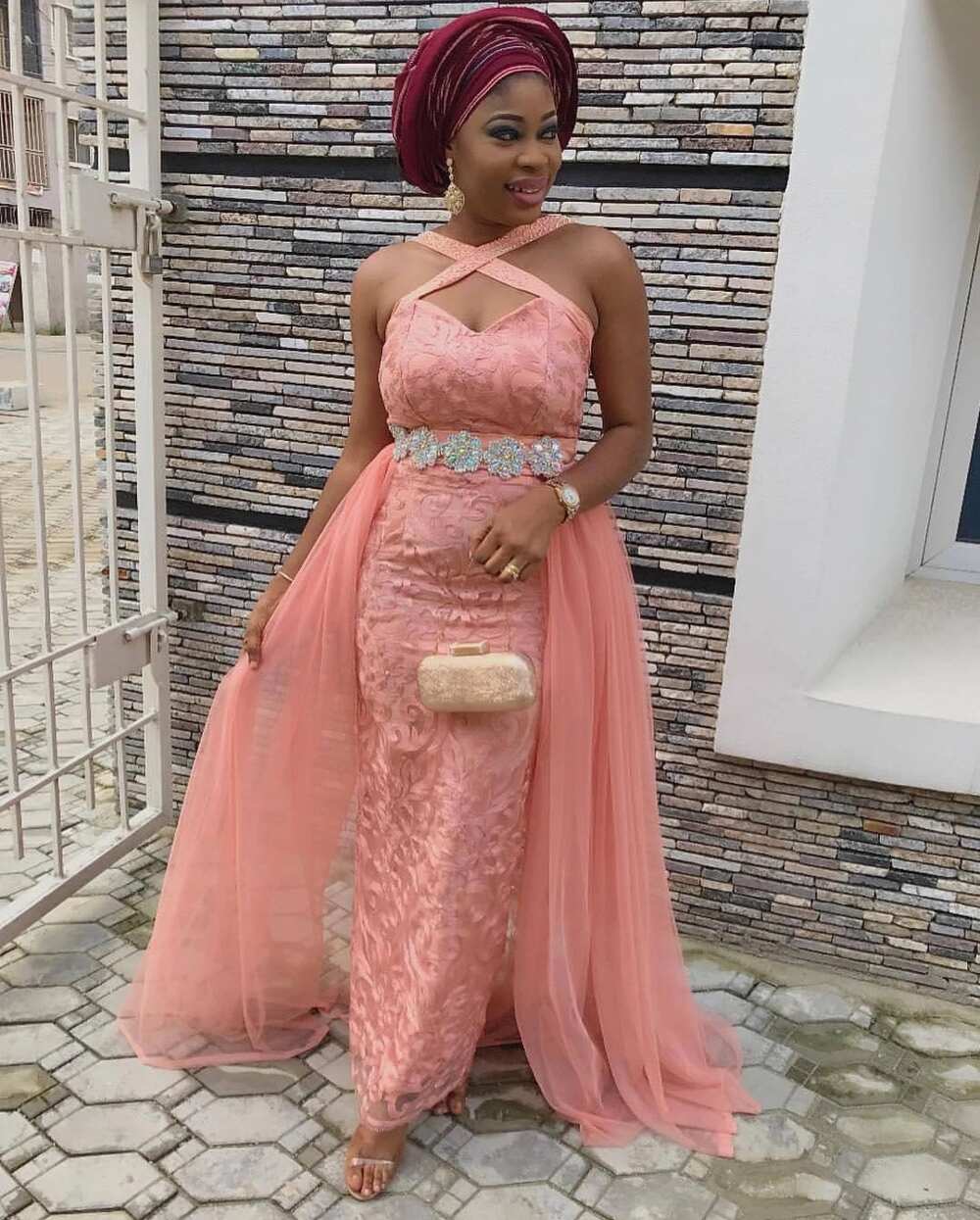 In case you have not noticed already, peach is a wonderful colour, especially because you can pair it with almost anything. As you can see, it goes well with silver, champagne and burgundy, so you can accessorize to your liking.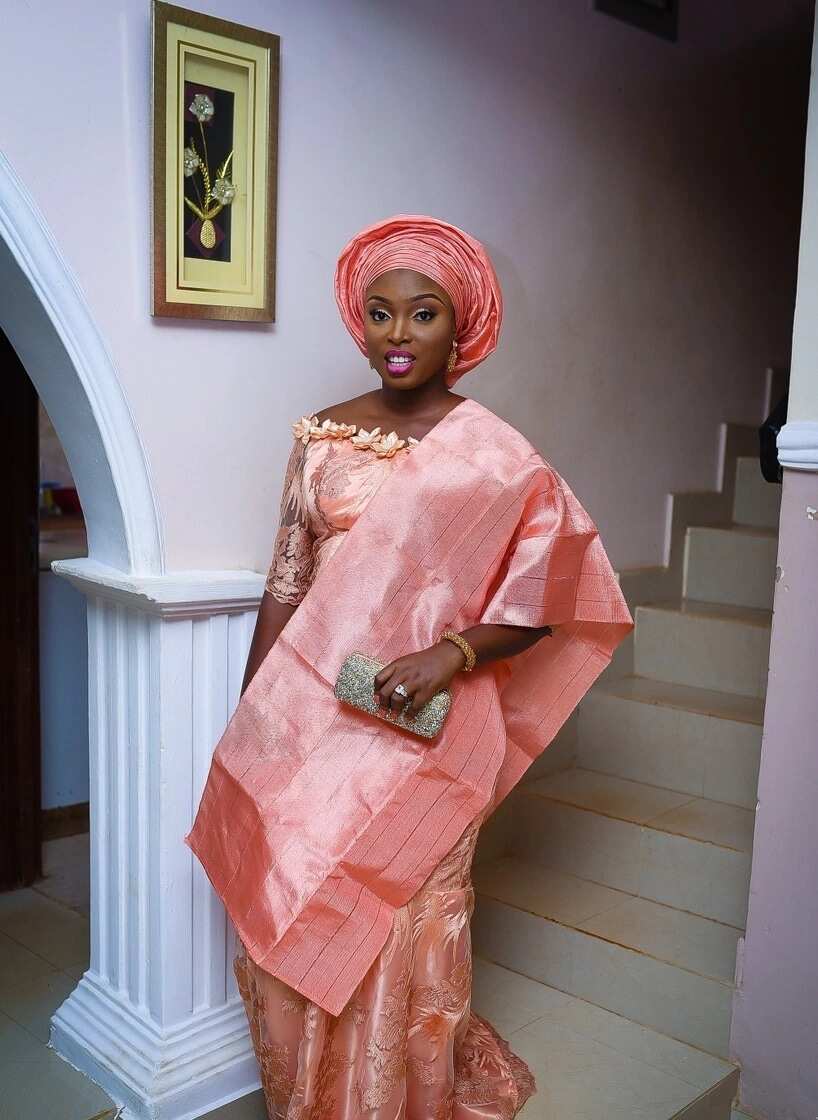 Last, but not least is this lovely wedding attire. What is particularly interesting about it is that all the elements are made in a different shade of peach, but they look great as one outfit.
And there you have it, all of our mint green and peach outfit picks, both as a colour combo and separately. Which ones do you like the most? Would you like to have a single-colour Aso Ebi or combine the two? Let us know!
READ ALSO: Latest Aso Ebi designs for guys
Source: Legit.ng