It's not a secret that many people are in love with senator wears in Nigeria. Such native styles always look elegant and cute. They are perfect for everyday wear, business meetings, office days, and special occasions. What are the new 2018 senator styles to enjoy this year?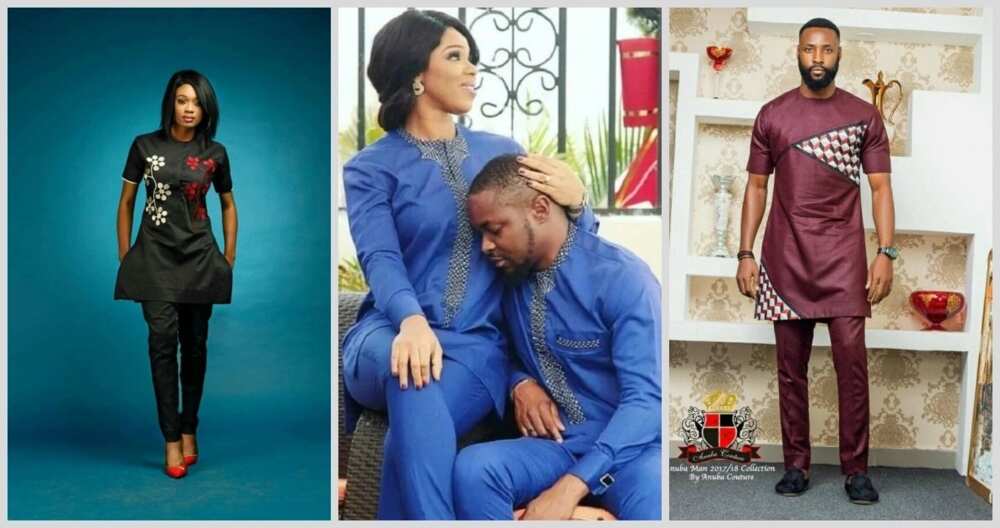 If you take even a short walk in the streets of your city, you will notice many men and women wearing Senator native designs. Such clothes look impressive on young people and businesspersons making them modern gentlemen and real ladies of the 21st century.
It is true that contemporary ladies love to wear senator suit designs as much as men. We suggest you take a look at some of the most interesting and luxurious senator style to enjoy in 2018.
Following Nigerian fashion and latest trends is awesome, because you can discover many great shirts, pants, and tunics that will suit you.
READ ALSO: Latest senator designs for couples
Native styles
Many Nigerians choose the best designs for men and ladies in senator styles all across the country. Senator suit designs came from Niger Delta areas and Southeastern part of the country.
There are rumors, that the style was named 'senator' because Nigerian Senator Anyim really chose to wear similar clothing for work in the early 2000s. This is when the fashion became a real trend all across the country, and it is still loved by many citizens.
What are the most elegant and cutest senator wears in Nigeria in 2018?
READ ALSO: Senator style for men
Senator style for men
Created for men, senator wears are comfortable, strict or playful looking, elegant, stylish and fashionable. Usually, senator native designs for men do not usually have embroidery. Let's take a closer look at the main elements and trends in senator wears in 2018:
Senator styles can come with short and long sleeves.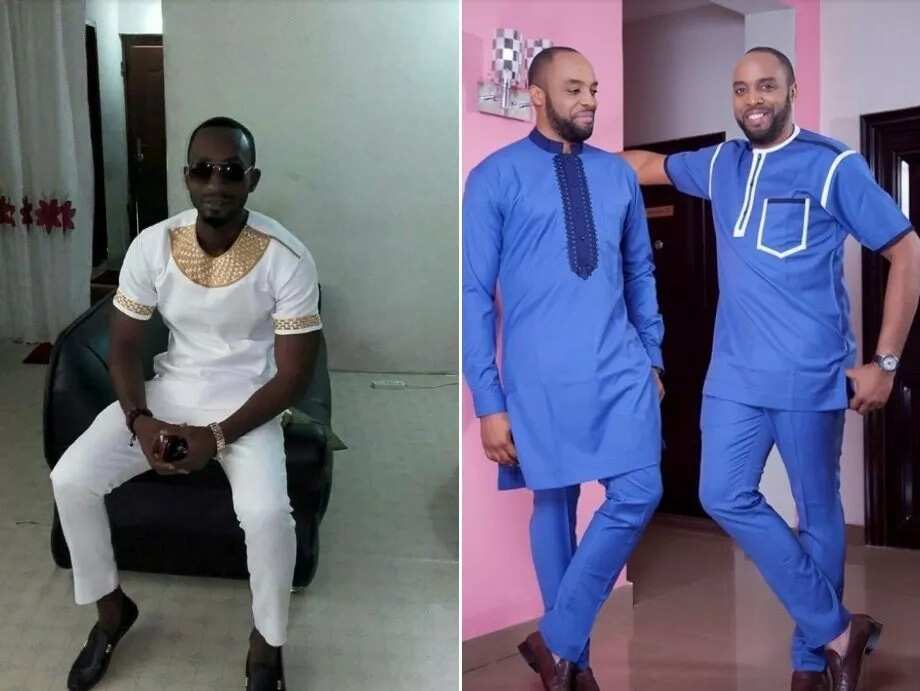 Or the style can offer long sleeves ending in a cuff.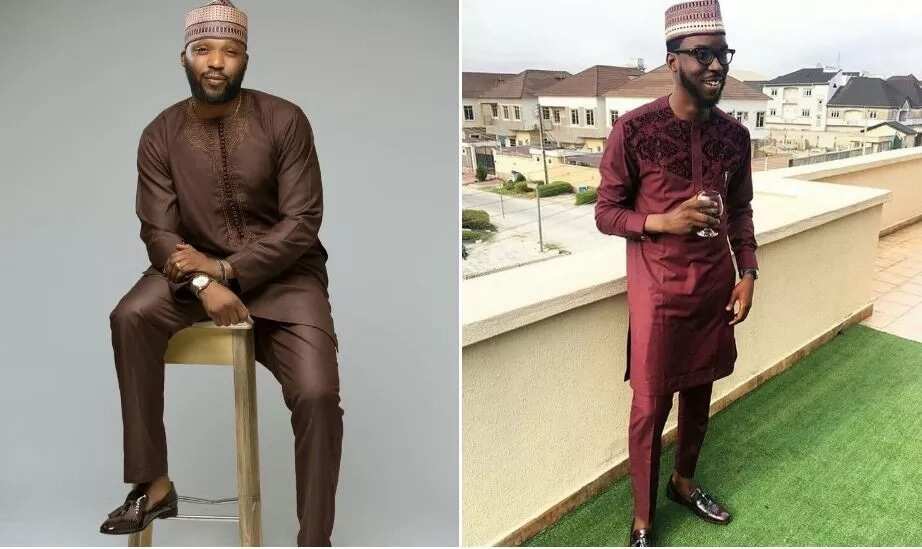 These styles can include some minimum décor.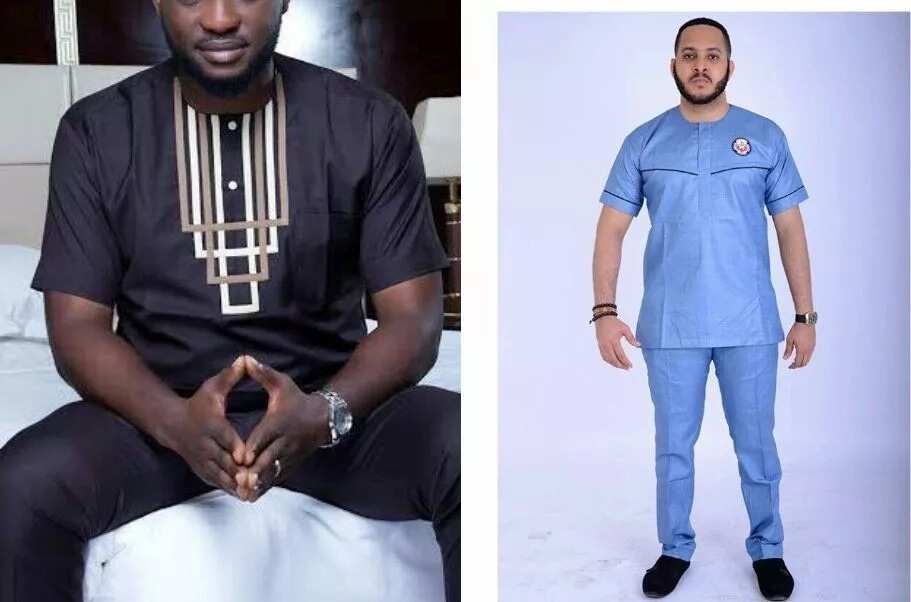 2018 styles look awesome with thin contrast lines (vertical, horizontal).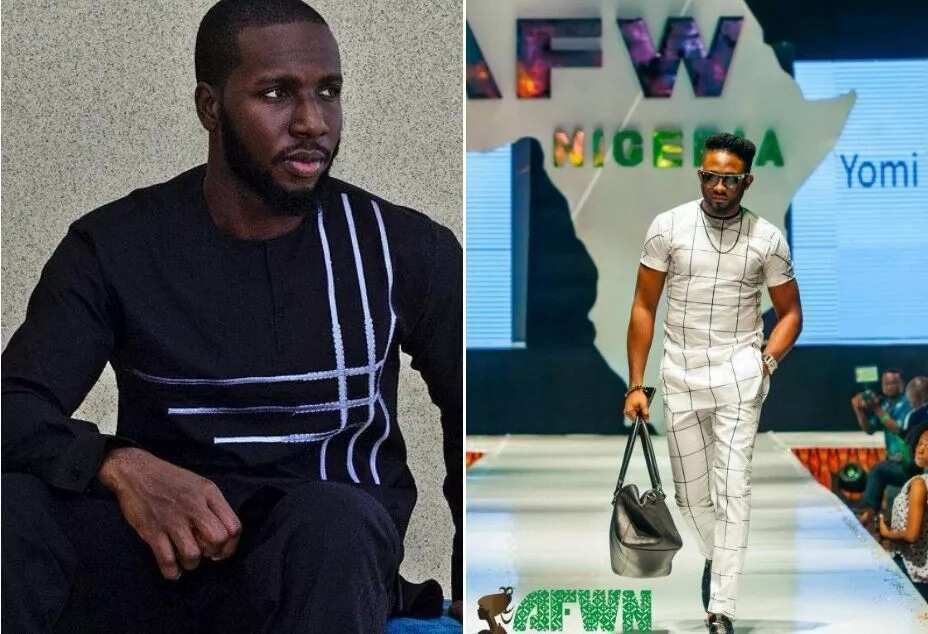 And rarely such native styles can come with a print.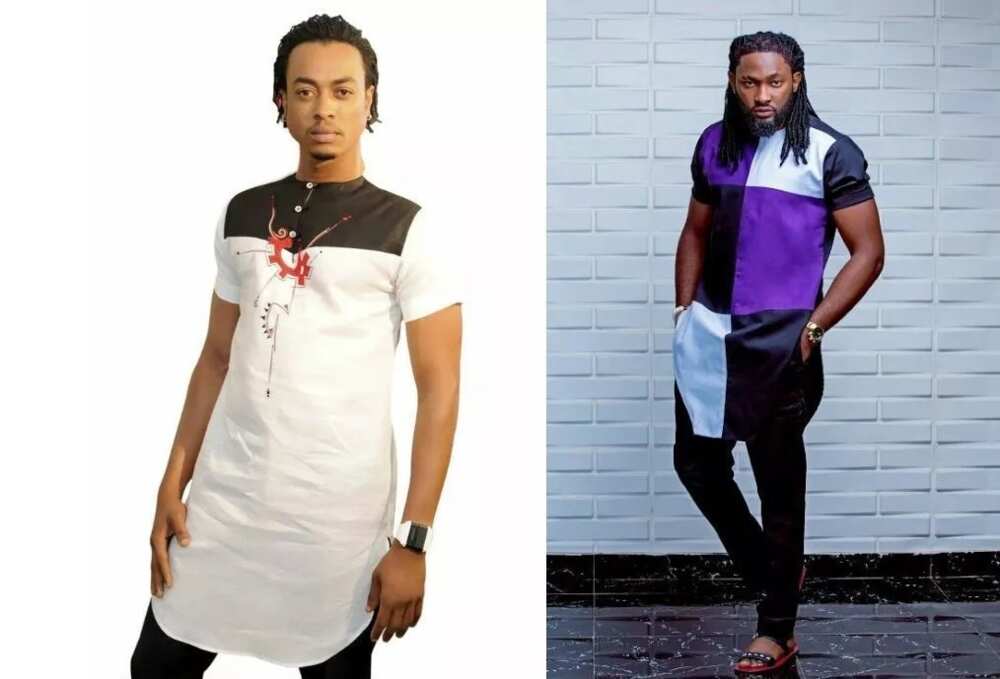 Light gray and dark blue colors are in big trend in 2018.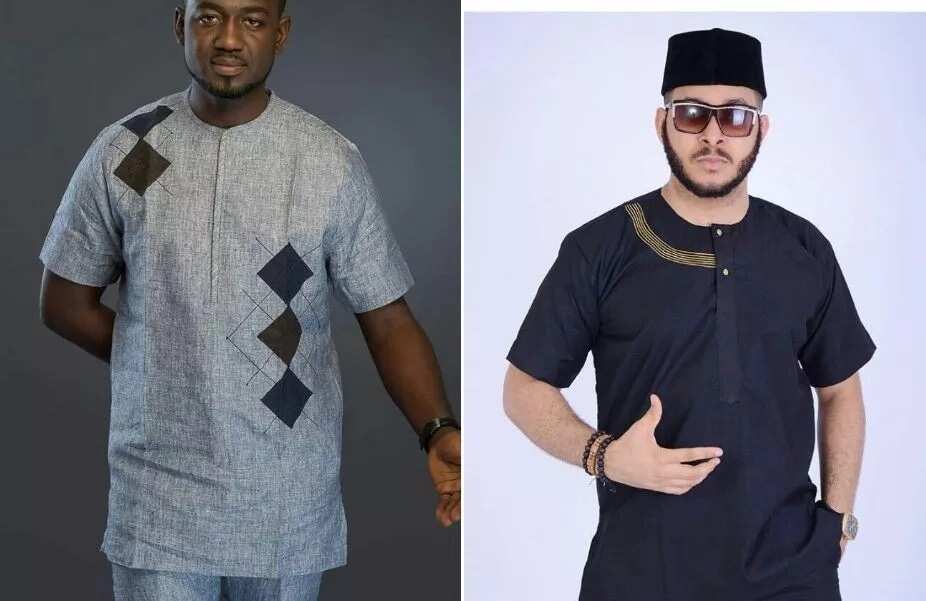 Senator wears for ladies
Originally senator suit designs were meant for men, today Nigerian women also enjoy getting senator wears because they are comfortable, elegant, and cute-looking.
All businesswomen who are looking for trendy office clothes will look impressive wearing native styles, that is why you can find senator wears for ladies these days with similar designs for men.
There are many awesome cuts of female tunics in senator native styles, so every Nigerian lady can find a piece of clothes that look perfect on her figure type in 2018. Now, let's turn to the main elements relevant in senator styles for ladies this season:
Tunics with short sleeves are perfect for sunny days.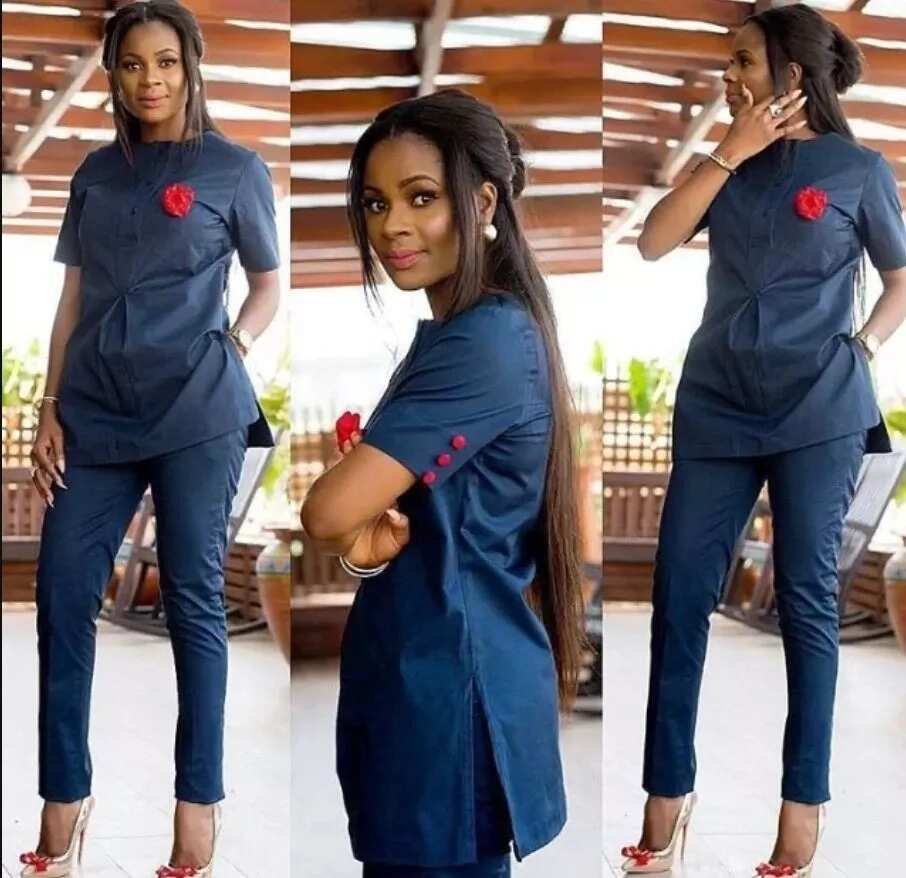 Senator suit designs with long sleeves are great for cold weather.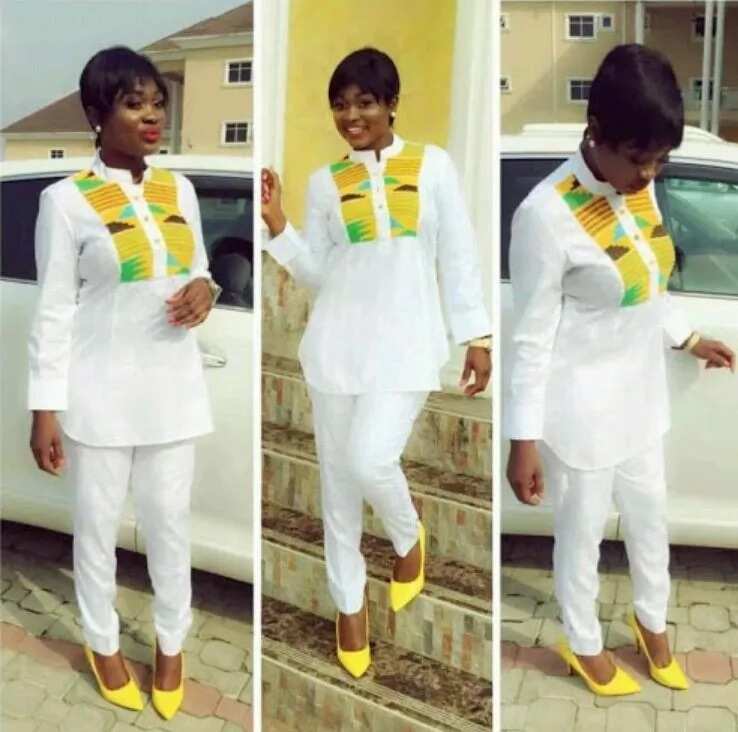 Women can also enjoy cute shirts with ¾ sleeves.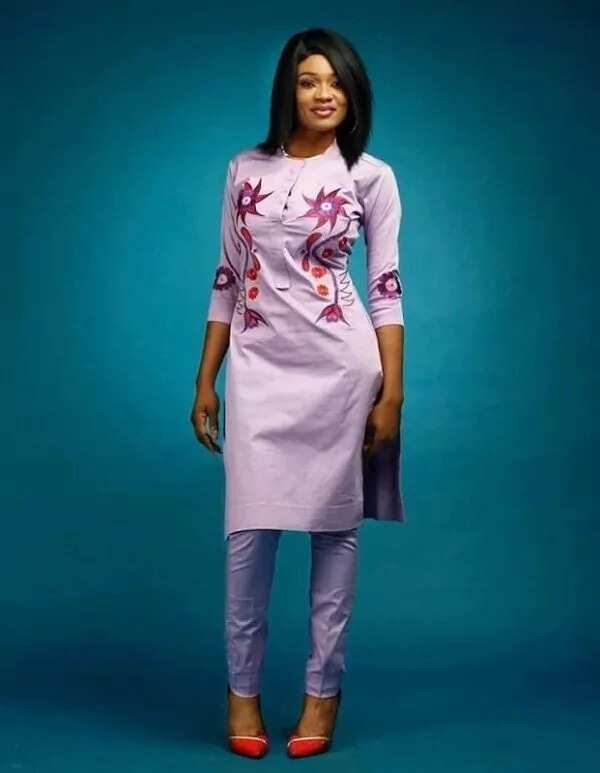 Senator wears look great in strict color.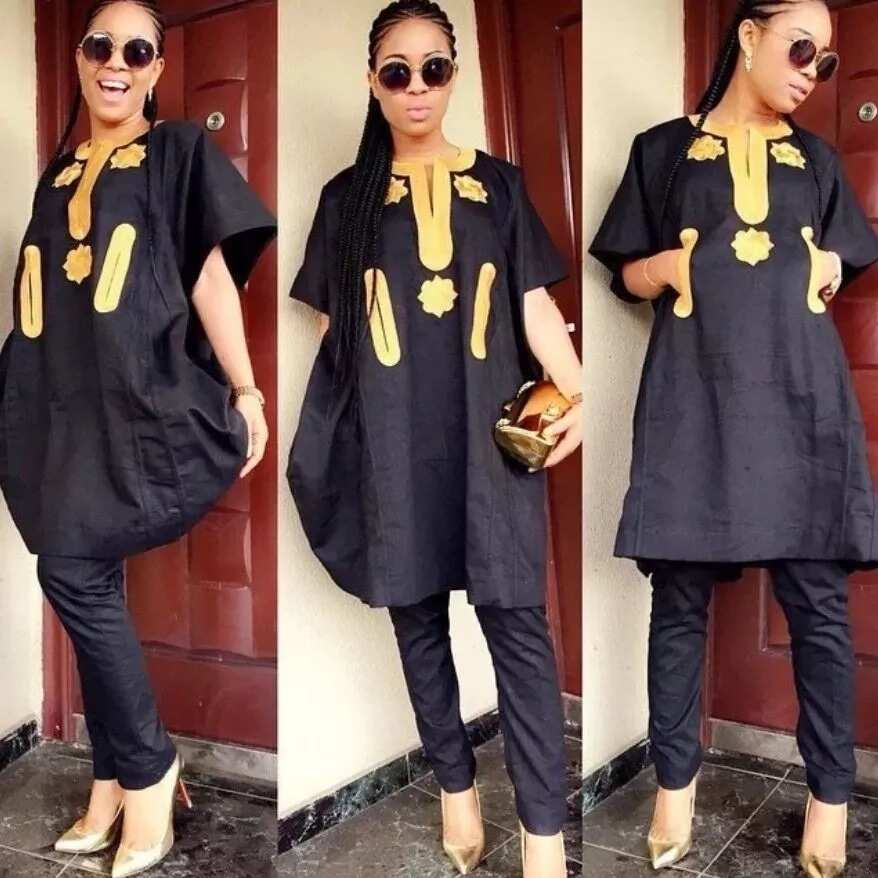 It is better to choose monochrome colors for trousers to look stylish with senator style tunic.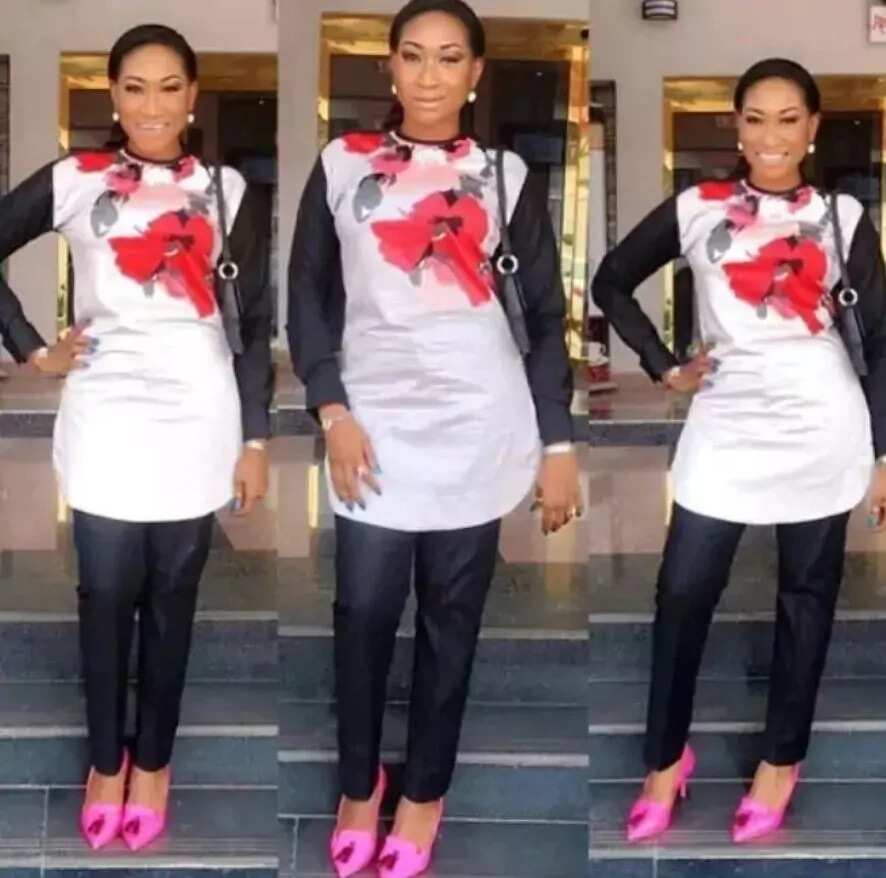 .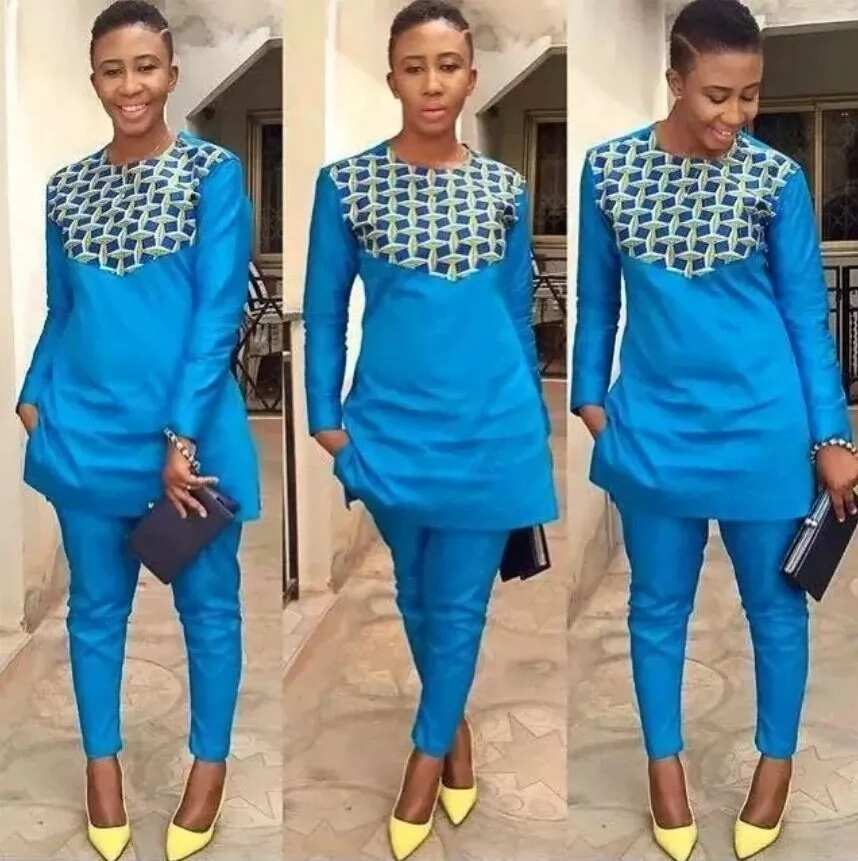 While most women choose one-color pants, you can follow the 2018 trend and wear trousers with vertical strips.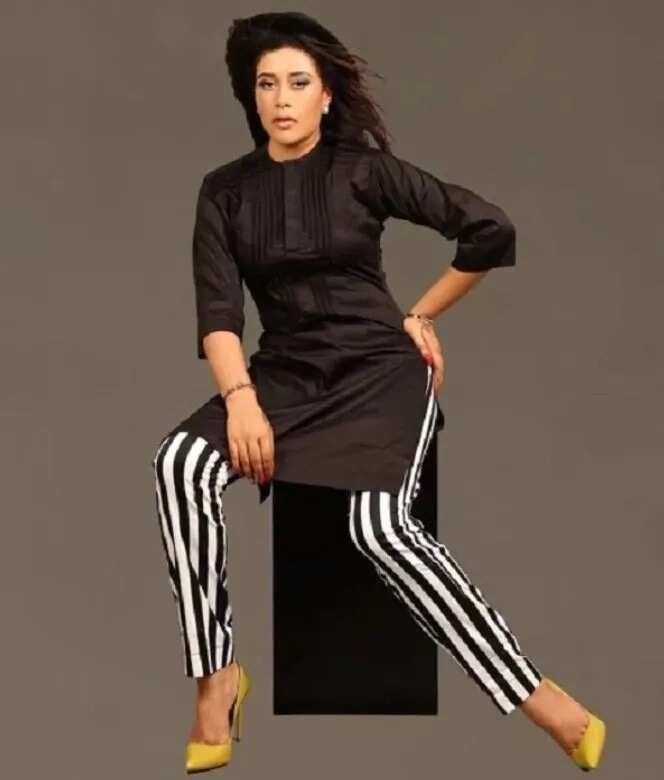 If men prefer senator wears without embroidery, women will love their tunic to have a small floral ornament in the chest.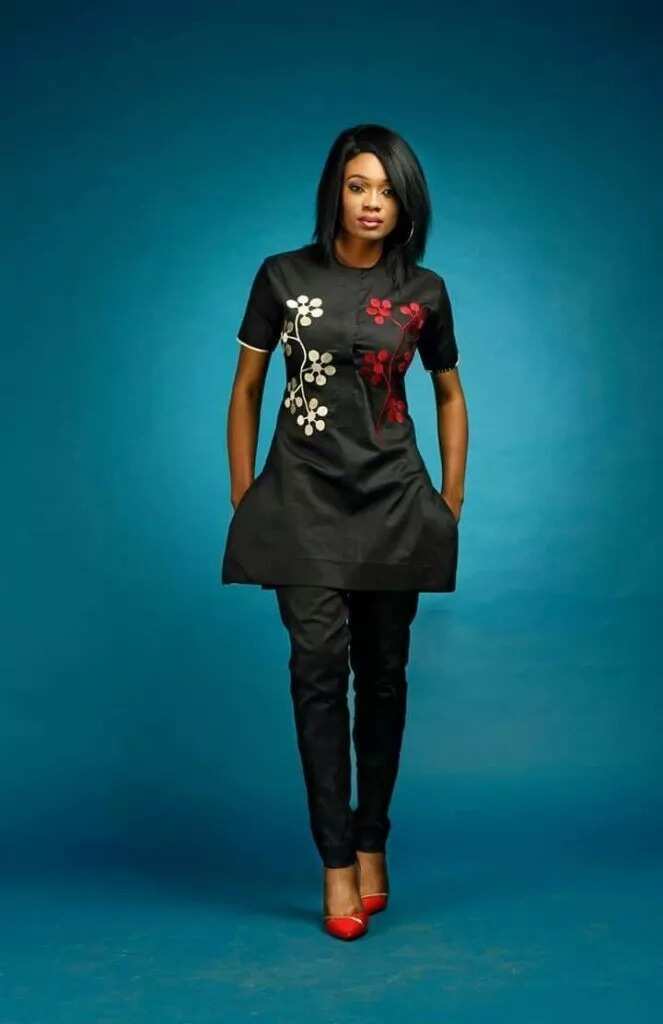 Senator wear tunics can also come with a pattern for ladies.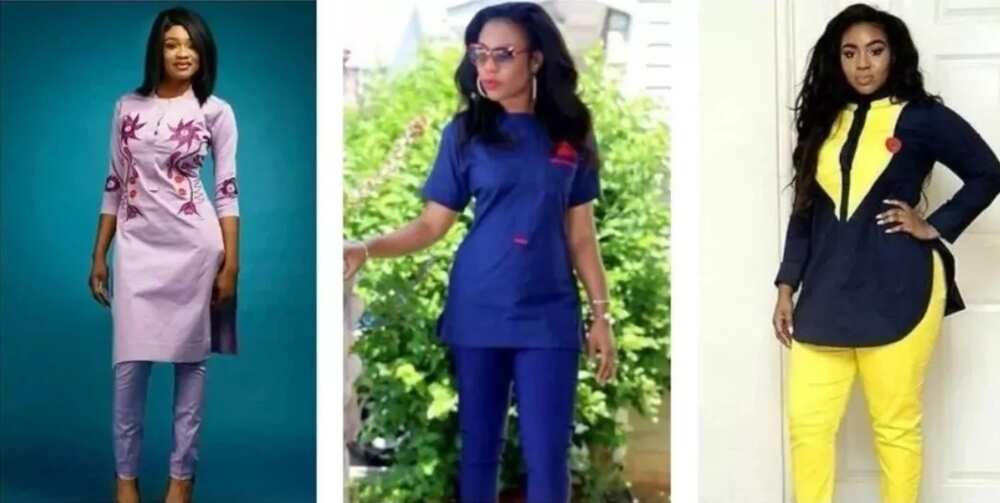 Simple strips on the shirts are very popular in 2018.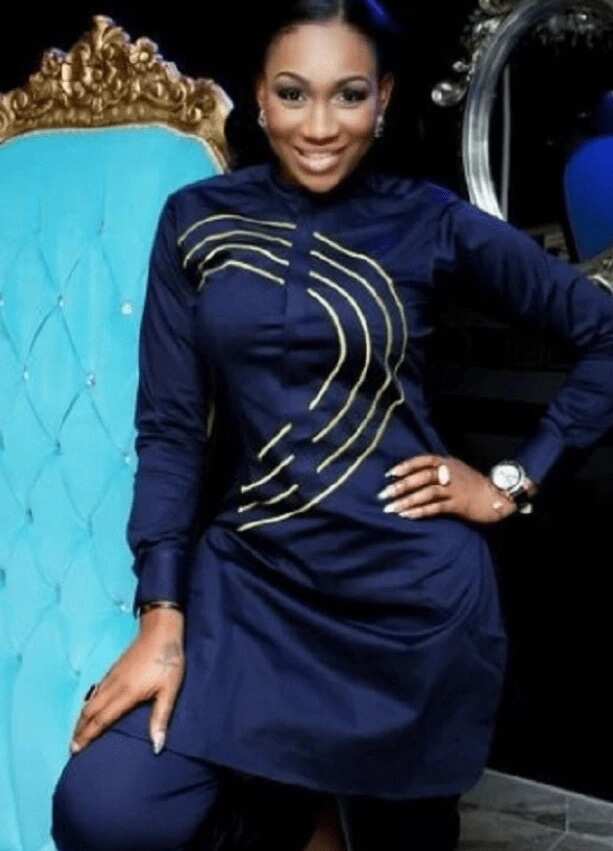 Flared tunic (fashionable A-line silhouette) is loved by many Nigerian women this year.
Senator native designs for men and ladies
It is also wonderful when a couple wears the same style, so-called matching styles. Both women and men look great when they share the same native wear. Take a look at the photos below. Don't they look impressive?
There is always enough room for your imagination when choosing your family style.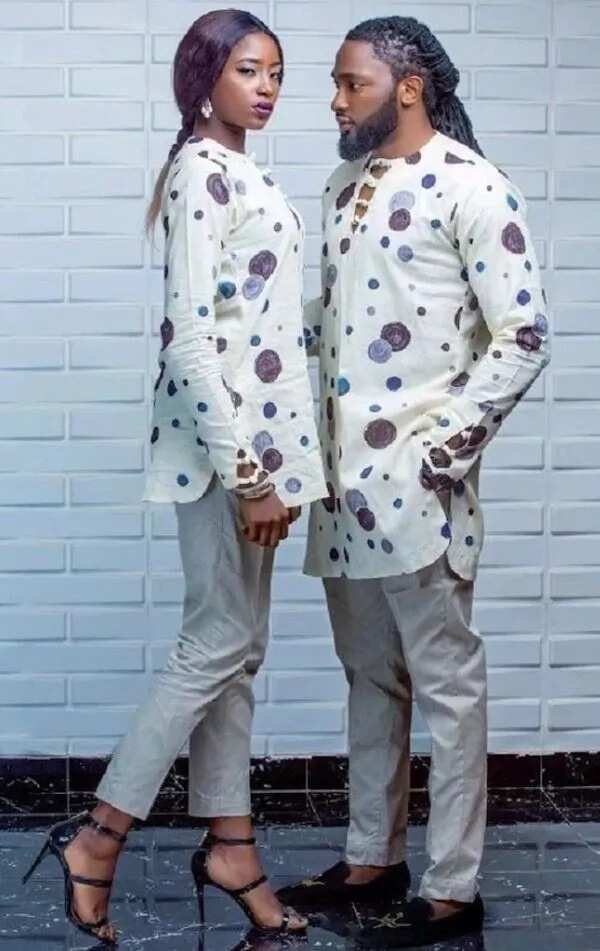 Cool senator wears for men and women can be perfect for a photoshoot.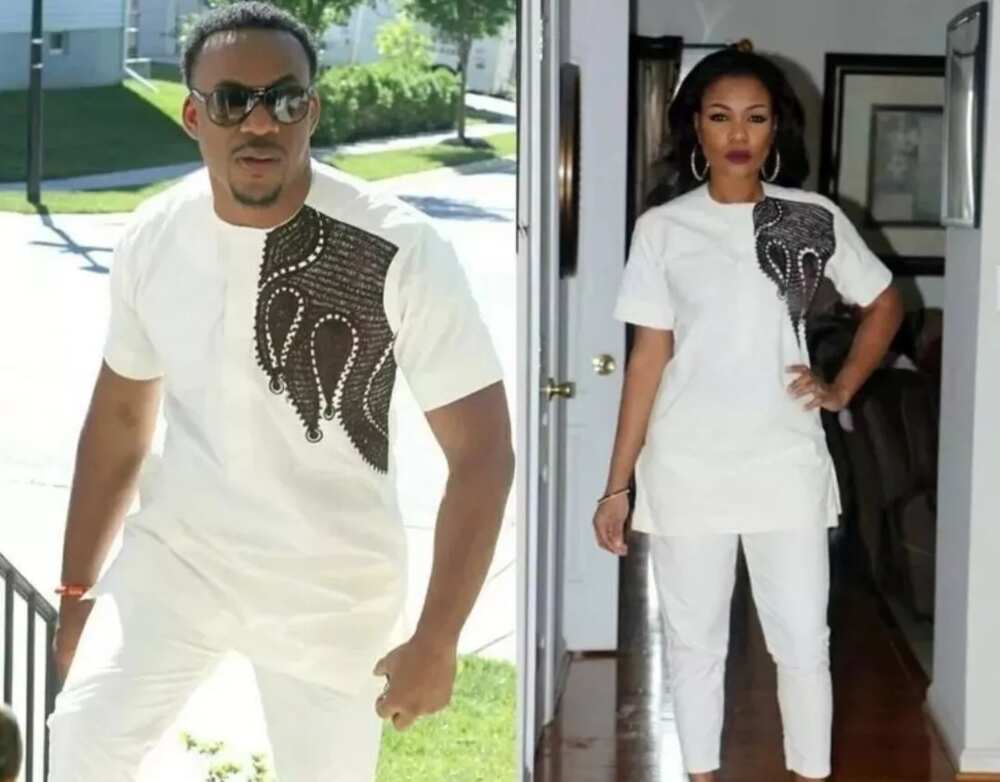 As you can see, different colors look trendy in 2018. Getting some of the best senator wears for men and ladies is not enough. Nigerians also have to think about some accessories that will make their look complete.
An elegant hat, cap, awesome pair of shoes, a nice watch for men and jewelry for women can make you look fashionable and elegant.
READ ALSO: Latest senator designs for couples