25 best post apocalyptic movies that will prepare you for anything
Most people know that when it comes to post apocalyptic movies and films, moviegoers always go for heart-pounding suspense, a dose of unthinkable horror, and most definitely compelling narratives. Unfortunately, this is one of the genres that is sometimes filled with badly written movies.

Our list of post apocalyptic movies below will make it easy for you to choose a few movies for an easy weekend. All you need to remember is that the best post apocalyptic movies are not necessarily the scariest ones. As long as the storyline is interesting, you can enjoy binge-watching. Consider the following examples, they are all worth watching.
The best post-apocalyptic movies
You can bet that the great acting skills that go into most of the post apocalypse movies will help you prepare for anything. These post-apocalyptic movies will keep you happily engaged all weekend long. With some of the most popular post apocalyptic movies on Netflix, you can be sure that you will be pleased all weekend long. Some of these include:
25. These Final Hours
This 2015 film is a must-watch. The film takes place 10 minutes after the impact of the collision when Australia has about 12 hours before the firestorm reaches the country. It follows James, who wants to spend his remaining time at the "party to end all parties." However, this does not happen as he finds himself being pulled in different directions.
If you love thrilling films that give you an adrenalin rush every time you think about it then this would be a perfect choice. Just thinking about the end time gives many people chills. Trying to imagine if the end would be as a result of a collision as portrayed in the movie is even more interesting.
24. Cloverfield Lane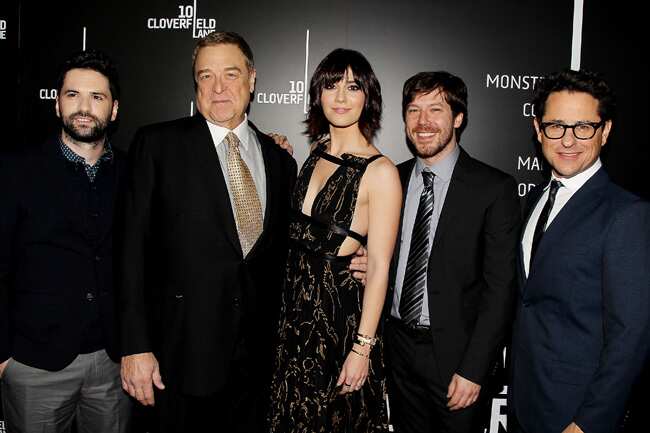 This is a 2016 loose sequel to Matt Reeves' Cloverfield. The story is about a young woman who is trapped in an underground shelter with two strangers, while an alien invasion is supposed to be happening above. What this movie does so well is a set-shift between tense-filled scenes and dark humor. You will be taken on a roller coaster ride all through the movie.
Mary Elizabeth Winstead is fantastic, and John Goodman gives the performance of a lifetime in this powerful post-apocalyptic sci-fi thriller. By the time it comes to an end, you will experience an odd mix feeling of both terror and inspiration that will be difficult to erase in a long time.
23. This Is the End
Just when everyone thought it is impossible to make a comedy out of the end times, this 2013 production makes the apocalypse a little easier to digest. What are some good post apocalyptic movies? If this is a question you may ask, then here is a perfect answer.
The film has characters playing exaggerated versions of themselves in the middle of a looming disaster. You will find yourself laughing despite the scary truth of the apocalypse. It is indeed one of the best post-apocalypse movies you can watch.
22. Seeking a Friend for the End of the World
The film is from 2012 and definitely passes for one of the best post apocalyptic films of all time. We all need a friend when things are confusing and difficult to deal with. The story is about an asteroid that headed towards Earth. Dodge acted by Steve Carrell, and Penny acted by Keira Knightly decide to try and reunite Dodge with a lost love before it hits. As they try to achieve their goal, they come across other people who are trying to deal with impending doom in different unique ways.
21. Melancholia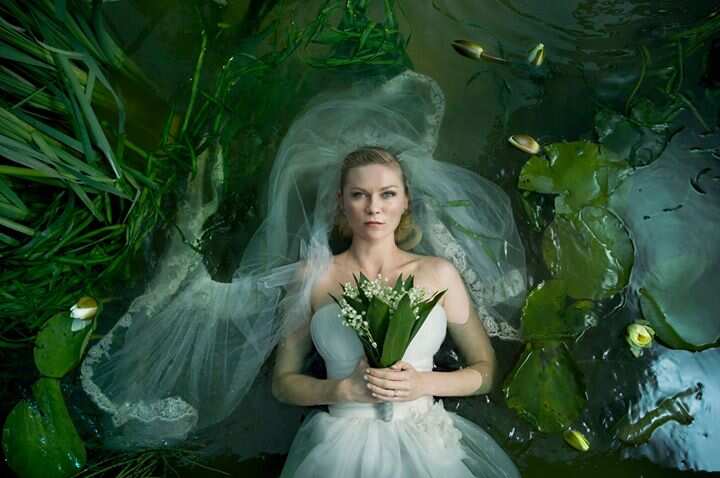 This 2011 movie has Kirsten Dunst playing a bride whose wedding reception is interrupted by the discovery of a planet named Melancholia. What's more, it is the one that is on a collision course with Earth. The movie unfolds and becomes ostensibly about the end of the world. It also shows chronic depression.
20. Take Shelter
This 2011 movie tries to imagine how it would be during the end of the world, especially if it is on its way, and you were the only one who knew about it. In Take Shelter Curtis LaForche, played by Michael Shannon, has a premonition of what is to come. He then runs into trouble when he becomes obsessed with building a storm shelter to prepare for the inevitable. The adrenaline rush will keep you hooked.
19. Retreat
This is a 2011 film about a married couple looking to reconnect, and they decide to go away for a vacation on a remote island off the coast of Scotland. Their holiday is interrupted by a soldier who shows up at their doorstep, informing them of how an outbreak of airborne disease has decimated the outside world. To survive, they are asked to hide inside until it is safe to come out again. The problem is that they are not sure if the soldier is telling the truth.
18. Days Later
If you love some of the best post apocalypse movies around, then you will add this to your collection. It has a zombie theme. Released in 2002, it will feature among the many zombie movie lists that are worth it. The post-apocalyptic film stars Cillian Murphy as Jim. Jim finds himself in a hospital four weeks after a virus spreads. The struggle is real. You have to watch it to find out who wins? Will things be restored or will the zombies have their way?
17. A Quiet Place

If you make a sound above a whisper, you are dead in this world that is ravaged by unknown beasts. The simple premise is so effective and executed with expert precision by Jim from The Office, aka John Krasinski. The tension is constant in this movie, and you likely not to make a sound as you watch. Silence has been used throughout the films so beautifully that you'll keep your eyes open from the beginning till the end. It is more than just a monster movie as the film deals with regret and finding redemption in a near hopeless world.
16. Legion
It is a 2010 film that you do not want to miss. This one is about the end of the world in a Biblical sense of it. Paul Bettany plays the Archangel Michael, who seeks to stop evil forces from bringing about the apocalypse. What movie is about the world ending? Well, this would be a great example. It is one of the best post apocalyptic movies of all time.
15. The Road
This is a film from 2009. It is based on the book by Cormac McCarthy. The film follows a man and his son who try to survive in a post-apocalyptic world. They avoid violent scavengers and other evils as they make their way down "the road," trying to head toward the coast where it might be warmer.
14. Daybreakers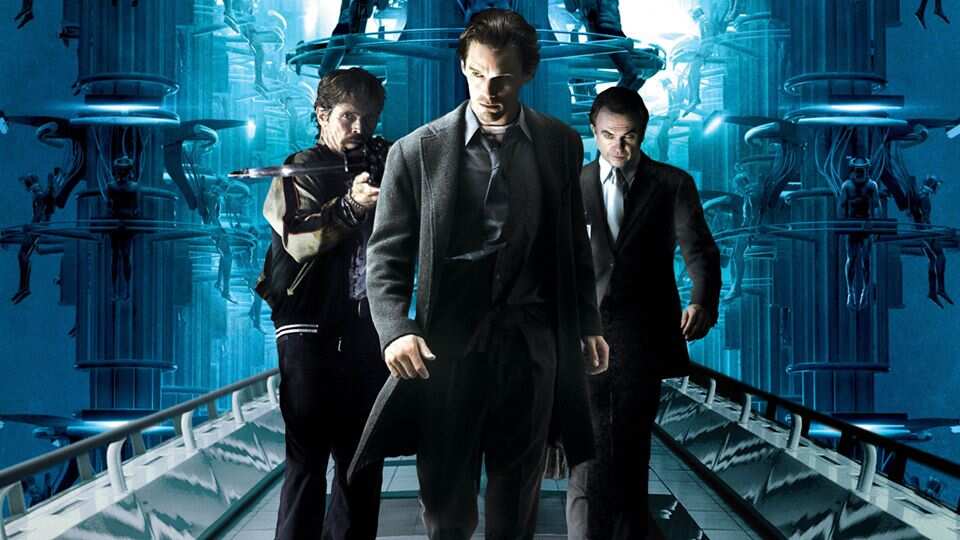 Each time you count top post apocalyptic movies, Daybreak of 2009 comes up. In this movie, a plague transforms humans into blood-thirsty vampires. The problem is so widespread that only a few humans are left to feed off. There seems to be a cure, but it appears as though no one can stay long enough to spread it.
13. Knowing
Knowing was released in 2009. The story is about a professor, a role that is played by Nic Cage! He retrieves a code that was buried in an elementary school time capsule, and he believes he has cracked it — and it is a message about the end of the world. He has to establish whether he is right or wrong and if there are any impending disasters to be stopped.
12. Children of Men
Children of Men is a 2006 dystopian action thriller film. The futuristic film is directed and co-written by Alfonso Cuarón. The screenplay is based on P. D. James' 1992 novel The Children of Men, which was credited to five writers, with Clive Owen making unaccredited contributions.
It is set in the future, in 2027, 18 years of human infertility have left society on the verge of extinction. It so happens that one woman miraculously gets pregnant. It is the responsibility of Theo, a bureaucrat, to safely transport her to safety.
11. Sunshine
This was from 2007. The movie is another one where the sun is the main culprit. It is causing the end of the world. In this case, the sun is dying, and a group of scientists goes on a space mission to try and re-ignite it with a bomb. The mission is definitely one of the most dangerous ones because there are numerous dangers lurking. But what could go wrong?
10. Dawn of the Planet of the Apes

This is one of the most popular apocalyptic movies of all time. The Dawn of the Planet of the Apes is a 2014 American sci-fi action film that has been directed by Matt Reeves. It was written by Mark Bomback, Rick Jaffa and Amanda Silver.
It so happens that a decade after a devastating virus is let loose, there is a war between man and apes. They engage in a battle to determine who would rule the earth's remainder. Ceasar, a chimpanzee, and leader of the evolved apes let in a human family into his territory. However, there comes a time when misunderstandings arise between the two species which then leads to the war and battle for leadership.
9. Delicatessen
This is an old movie from 1991. It is a mix of comedy and weird flicks. The story is cast in a word that is ravaged and people are forced to stay indoors. The landlord of the building seems to come through for the residents by regularly preparing a delicacy whose ingredients they do not know. This seems to get a lot of them thinking. The story is an account of the possible occurrence in a post-apocalyptic scenario where only those with excellent survival instincts will get through the ordeal. The movie is filled with dark humor and seems to be the best choice for a weekend that would otherwise be dull and boring.
8. Dredd
Dredd is a 2012 science fiction action film that is based on the 2000 AD comic strip Judge Dredd. Its eponymous character was created by John Wagner and Carlos Ezquerra. The story is about a report of a horrible crime in a futuristic Mega-City One. A policeman, Dredd, is forced to travel to a perilous zone with Cassandra, a psychic. They are up against a vicious drug lord.
7. Escape From New York
Escape from New York is a stylized on-screen film. It is a story of John Carpenter's Escape from New York. The movie is a 1981 American science fiction action film that was co-written, co-scored and directed by John Carpenter. The movie's stars are Kurt Russell, Lee Van Cleef, Donald Pleasence, Ernest Borgnine, Isaac Hayes, Adrienne Barbeau, and Harry Dean Stanton.
The story is about Gruff Snake Plissken, who is an ex-soldier that has been forced to turn into a convict and is sent to Manhattan, now a maximum-security prison. His major task is to rescue the stranded US President.
6. I Am Legend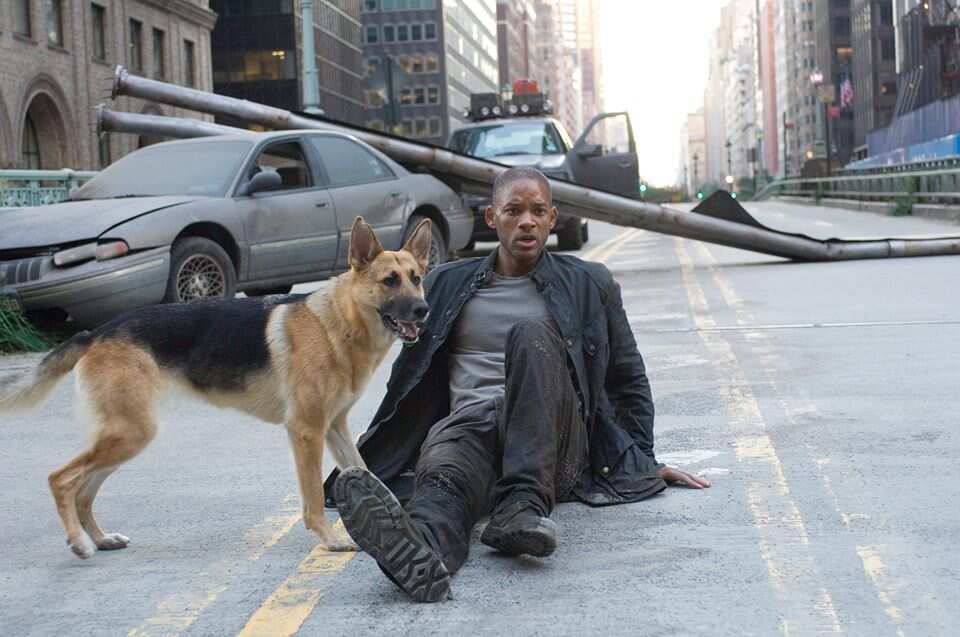 The movie is based on Richard Matheson's famous book, I Am Legend. The story is about the last survivor on the earth. He finds himself a loner after a vampire plague infects all human beings and destroys everyone. While the realities painted in the movie cannot brilliantly capture what the author describes in his novel, since it deviates from the original ending, it still plays an excellent role in trying to make use of imagining how it would be if such a thing was to happen to the world.
The movie stars Will Smith in a solo show. He plays the role of Robert Neville in an excellent and praiseworthy manner. Viewers get to imagine how their beloved New York would really look like if no one was around to take care of it. The deserted city looks like a shadow of itself. You will start appreciating all the hard work that goes into maintaining cities around the world.
Without routine maintenance, there is a high likelihood that things would really get out of hand. The movie is all about a man who is isolated and alone, except for the company of his dog. Apart from the deserted streets, you also get to understand how depressing life can be, and maybe learn a thing or two about how to fight these feelings.
5. The Day After Tomorrow
This film from 2004 is a movie that embodies the term "climate crisis." It is about extreme weather breaking out across the country. People experience tornadoes to deep freezes. Despite the challenges, there are survivors. In New York, a group of survivors huddles in the New York Public Library and plan on their rescue plans.
4. Last Night
The movie is from 1998. It is never explained why the world is ending in this Canadian film. However, one thing is clear, and that is that the world has only one day. The film shows all the characters trying to figure out how to spend this last night, and who they want to share their last moments with.
3. 12 Monkeys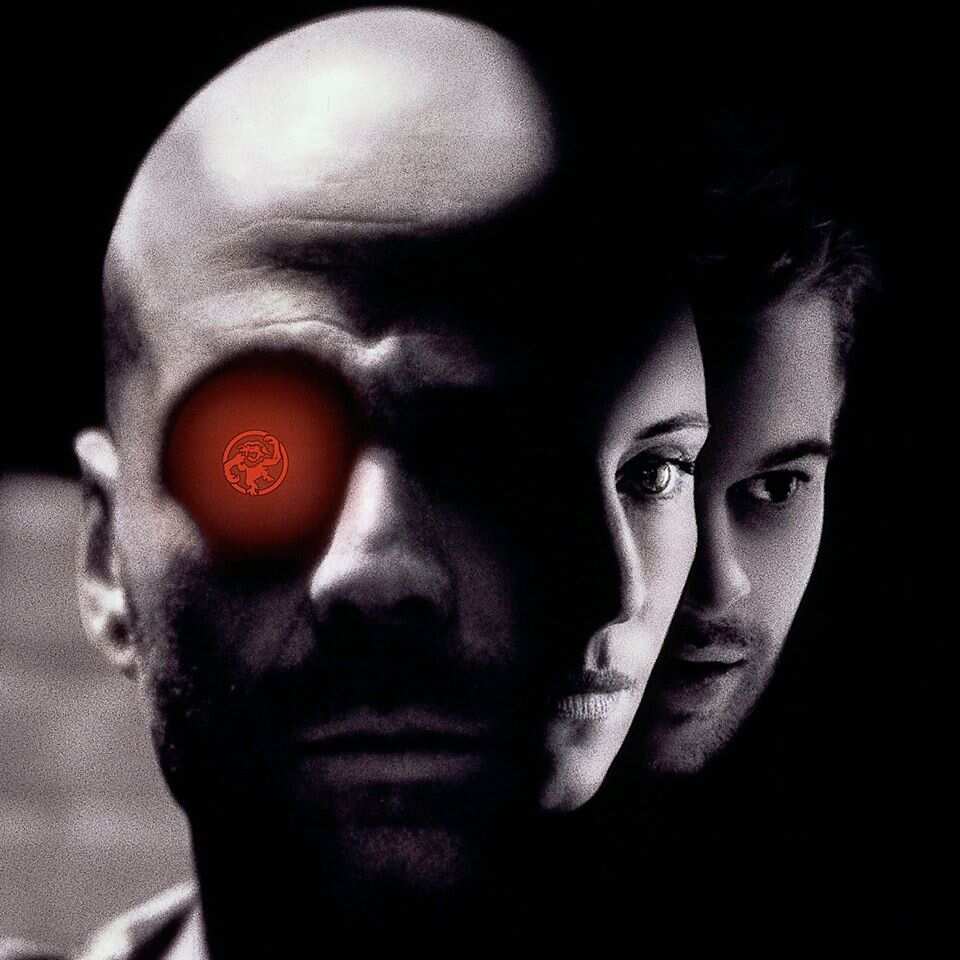 This 1996 film is about a deadly virus that wipes out the world. It causes a few survivors to go underground. Bruce Willis has the responsibility of traveling back in time to find the source of the epidemic in the hopes that it could be reversed. In case you like mysteries, then this once-famous movie will interest you.
2. The Rapture
This 1991 film is about a woman who abandons her swinger lifestyle and chooses to follow a religious path. She then starts to see signs that the Rapture is on its way. David Duchovny and Mimi Rogers star in a movie. You will be left wondering if the woman is right?
1. The Quiet Earth
The 1985 film is one you must include in your post apocalyptic movies list. It best suits fans of The Leftovers; this is a movie about a scientist acted by Bruno Lawrence, who wakes up and realizes that the people of Earth are all gone. He thinks that the energy project he was working on may have been the reason behind all this. He then goes in search of other survivors.
With the list of the above post apocalyptic movies, anyone can enjoy watching different possibilities of the world's end. If you have been wondering about how possible the world can come to its knees, the imaginative story-lines in the above films will give something to think about. There is something for everyone. Whether you love recent productions or prefer older films from the past, you can be sure that something works for you.
Source: Legit.ng