How to make natural hair soft and curly
A lot of people with natural afro hair often ask: 'where can I learn how to make my natural hair soft?' we have the answer! We will tell you how to make natural hair soft and curly in the easiest ways possible. So check this article out if you want your hair to be all cute and healthy.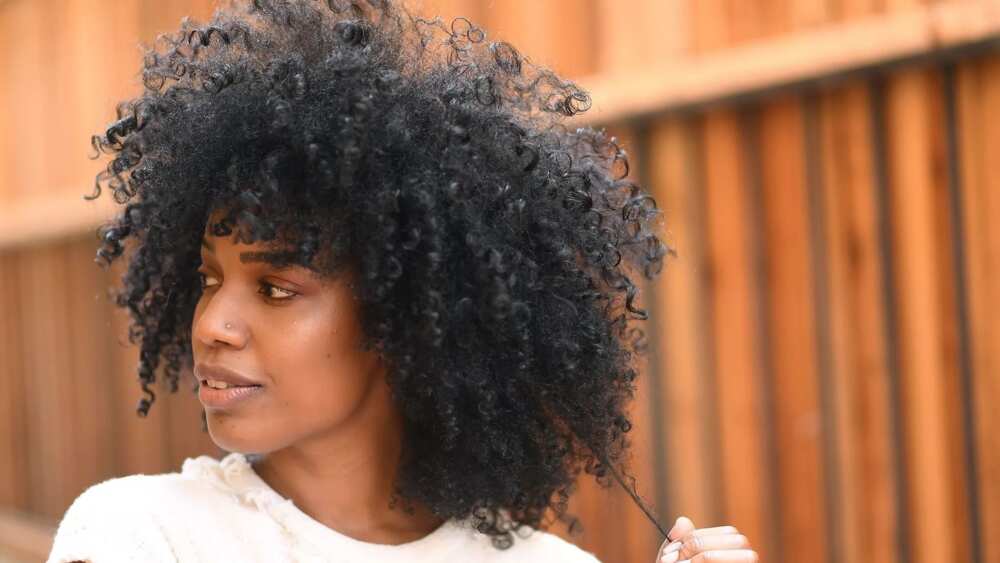 The easiest way to make natural hair soft
If you have had your natural hair for a while, chances are, you are already aware of this method. It simply calls for the use of leave-in conditioner. It is a tried and true method of getting your hair moisturised and soft.
The best way to get the most out of your conditioner is to warm it up before application and apply it all over moist hair. If you have your hair in twists or braids, it is best to undo them and apply conditioner to each individual strand. After that, leave it in your hair for up to half an hour and wrap your head in a towel. Then, carefully rinse it off and enjoy your silky smooth hair.
How to make natural hair soft with the caramel treatment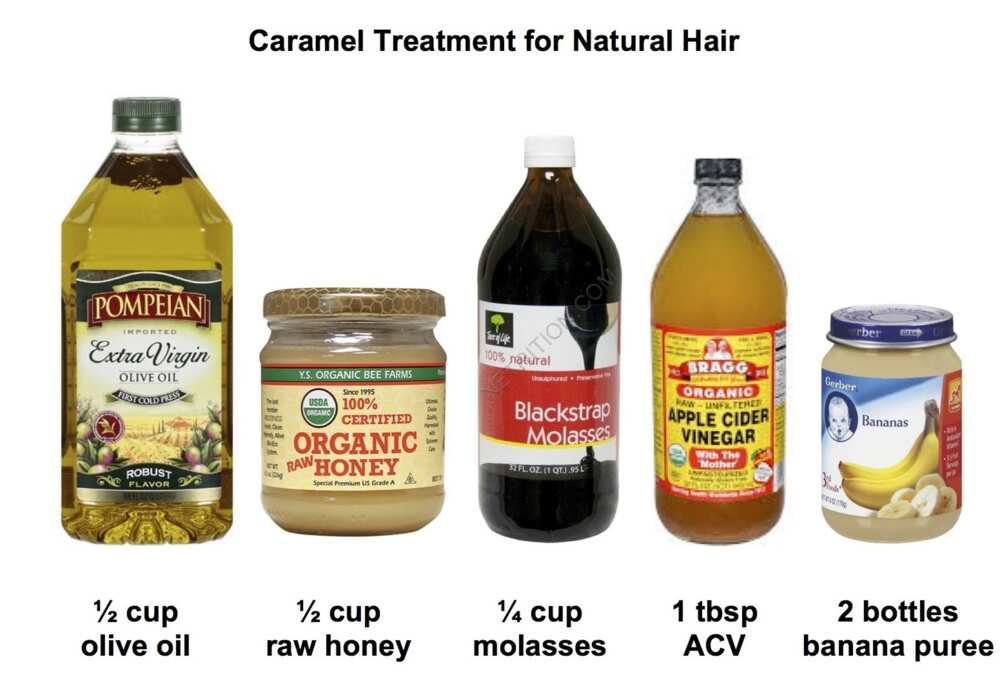 READ ALSO: How to make hair cream at home
If you do not want to use any chemicals on your hair, we have several recipes you can try out, one of them being the caramel treatment. For it, you will need:
1/4 cup of blackstrap molasses;
1/2 cup of honey;
1/2 cup of olive oil;
3 jars of baby food (banana flavoured);
A teaspoon of apple cider vinegar.
Yes, you read it right, you are going to be using baby food to make your hair softer. It is a neat trick we have recently learned, as using banana baby food instead of just regular mashed banana is much more convenient (and easier to get out of the hair).
Mix all the ingredients thoroughly and apply the mixture to your hair with an applicator brush. Do not comb it through, as it might actually damage your hair in the process. When you are done applying it, put on a shower cap and leave it for at least half an hour (you can even leave it overnight). After that, thoroughly wash it all off, and your hair should be nice and smooth.
How to soften natural hair (Cherry Lola treatment)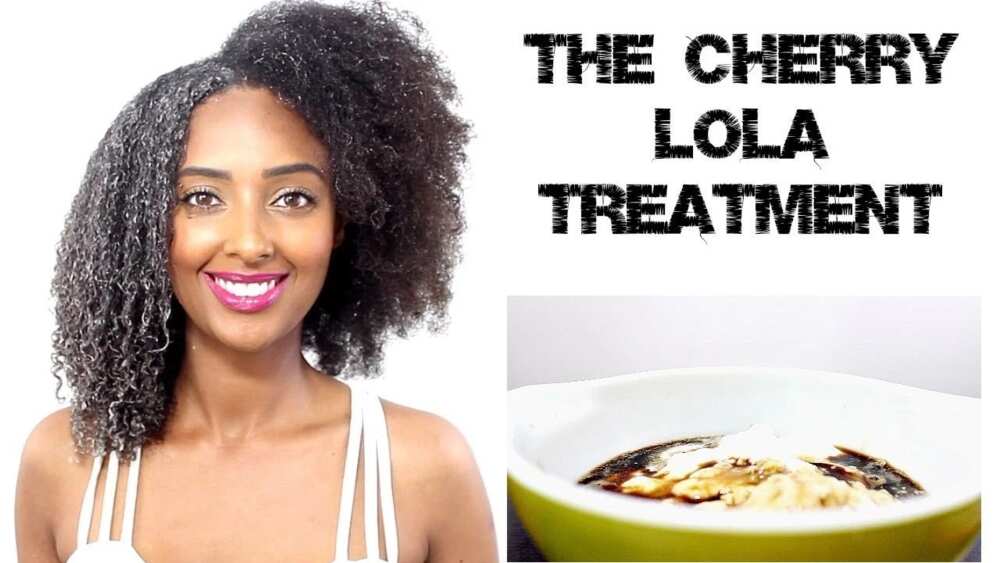 Beauty blogger by the name of Cherry Lola has come up with her own treatment, and we will tell you all about it. For this recipe, you will need:
Two cups of plain yogurt (organic);
10 tablespoons of liquid amino acids;
3 tablespoons of baking soda.
Mix the ingredients until they are well incorporated, and then leave the mixture until it gets foamy. Apply to clean hair and leave in for 20-40 minutes.
How to soften natural hair without relaxer with henna method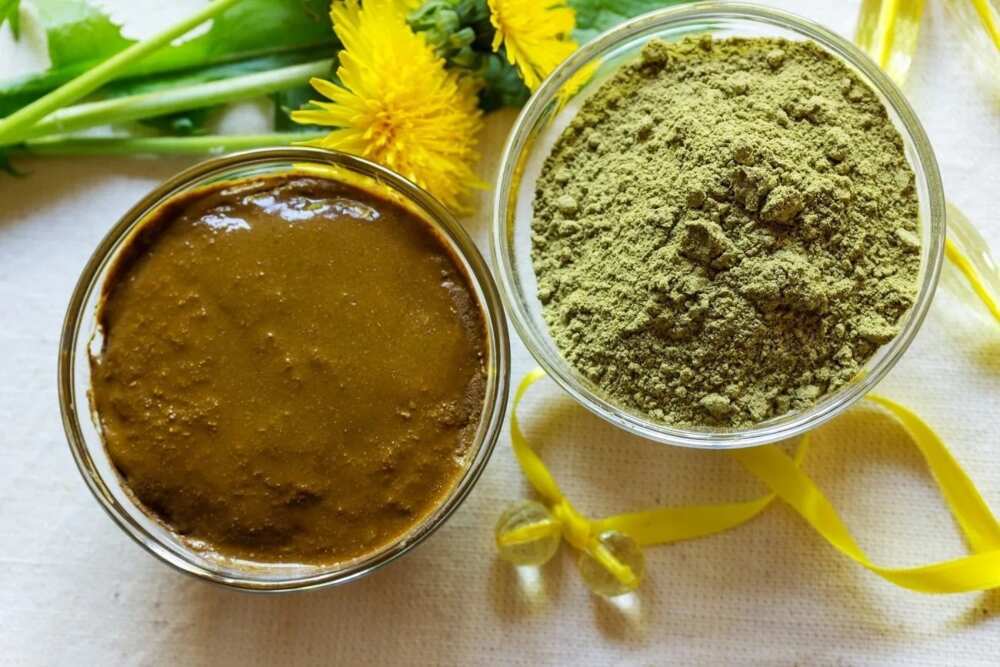 While henna is usually used to make hair red, it can also be used to make hair softer. For this treatment, you are going to need:
Four bags of green tea;
Two tablespoons of honey;
A jar of henna (150-200 grams, depending on how long your hair is).
If you want to keep your hands and surfaces clean, use gloves, plastic cup, a bowl and a spoon. You should also cover the surrounding surfaces with some newspapers or something similar to avoid semi-permanent stains.
After that, follow these steps:
Heat up about two cups of water until almost boiling. Put the teabags in the water and leave them in for a while.
Put henna in a bowl, and when the 'tea' has gotten cooler, pour it into the same bowl and mix until you get the mashed potato consistency.
Wash your hair, detangle it with your fingers and leave it slightly damp.
Add some honey to your tea/henna mixture until it gets as thick as pudding.
Apply the treatment to the hair working back to front until all your hair is covered.
Put a plastic cap on your head and leave it overnight or even longer. You can leave it on for as long as 16 hours or even more.
Gently remove the paste from your hair with your fingers and wash it off with warm water.
When almost everything is out, apply some conditioner and then jump into the shower to finish the job. Rinse thoroughly so that there is nothing left.
If you want to get even better results, use the deep conditioning treatment afterwards, and your hair will be nice and soft.
How to make your natural hair soft with the coconut milk treatment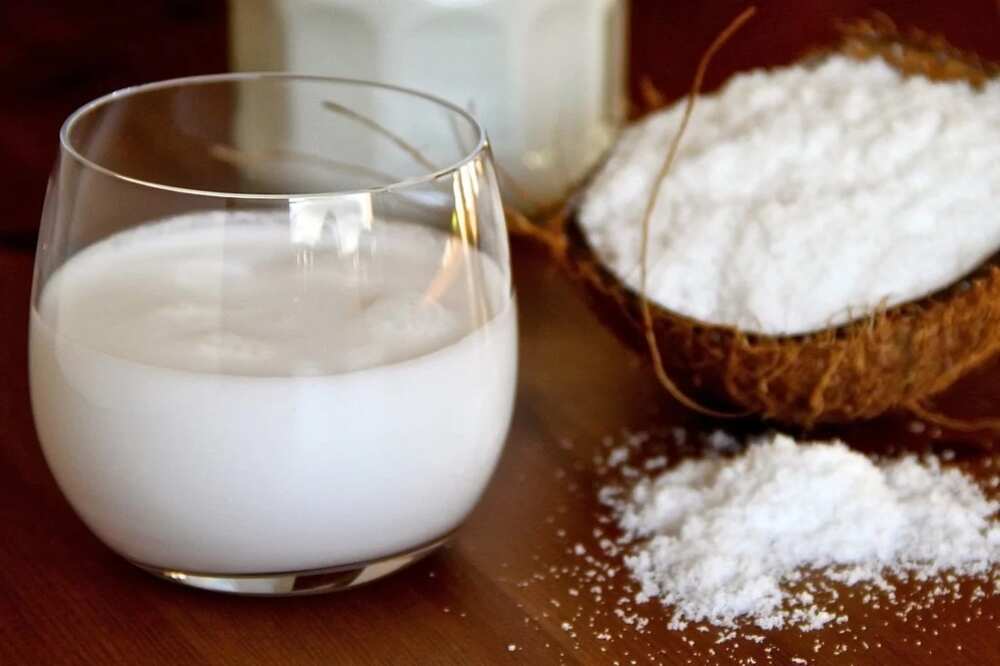 The last recipe we want to share with you is the treatment made with coconut milk. For this, you are going to need:
A can of coconut milk
Two tablespoons of oil (you can use any type of oil)
Two tablespoons of honey
Four tablespoons of plain yogurt (plain)
Juice of one lime
Some cornflour
Mix everything together in a bowl, but do not include the corn flour yet. Then, start adding the cornflour by half a teaspoon until you get the consistency you want. Apply the mixture to clean hair and leave it in for half an hour before rinsing with a sulphate-free shampoo.
How to curl natural hair without heat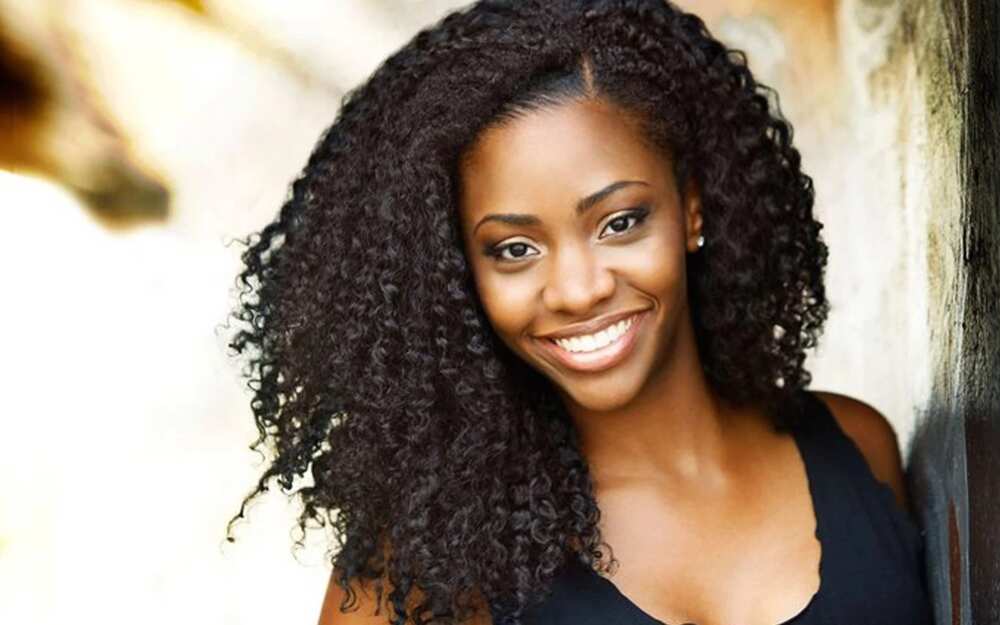 READ ALSO: How to curl short natural hair
If you are trying to figure out how to make natural hair curly and soft, we can give you one major tip: stay away from everything that involves you applying heat to your hair. It can easily undo everything you have just done from the previous section and leave your hair dry, coarse and brittle.
For that reason, we want to offer you a quick rundown of how you can get lovely curls without using any heat. Here are five simple ways you can try:
Finger coils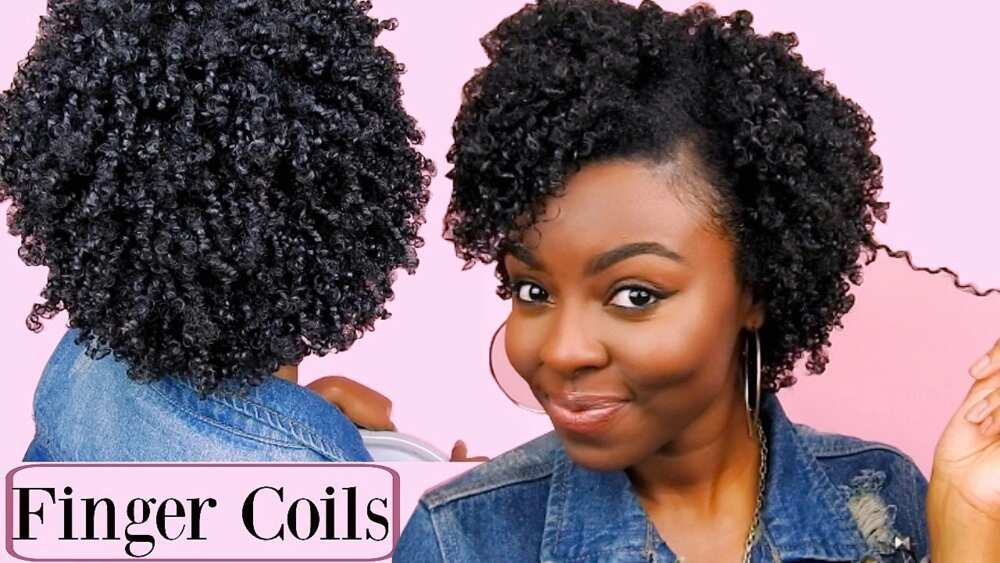 One of the simplest ways of getting cute little curls without heat is finger coils. All you need is a moisturising curl cream and your fingers. Wet the hair, apply the cream (or you can use leave-in conditioner) and put your fingers to work! It is somewhat time consuming, but the end result is worth it.
Bantu knots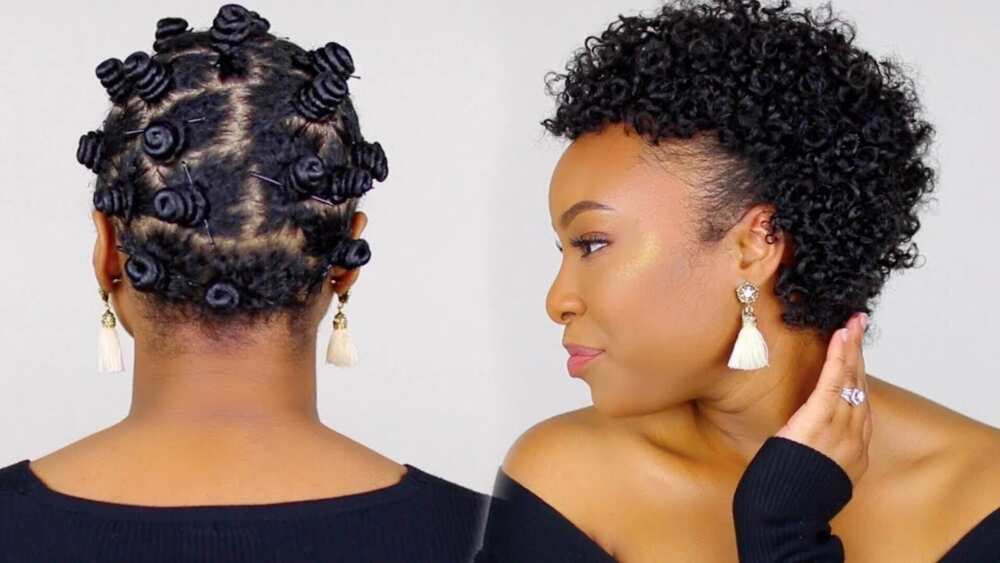 Not only are they a great hairstyle altogether, but they are also a great method of getting curls. Wash your hair, detangle it, leave it partly wet and do your hair up in bantu knots, section after section. Use curl cream if necessary. After you are done with walking around with bantu knots on your head, carefully unwrap each knot and get your luscious curls.
Flexi rods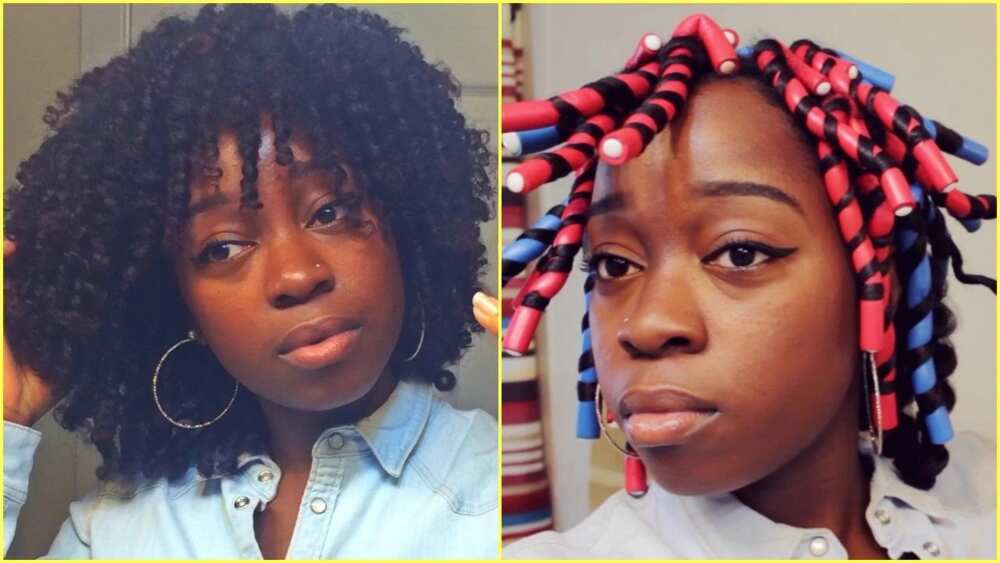 These magical soft and bendy sticks come in all shapes and sizes, so you can definitely find the ones that fit you specifically. You can wrap your hair around them (either dry or moist) and leave them in overnight and wake up to a full head of curls!
Perm rods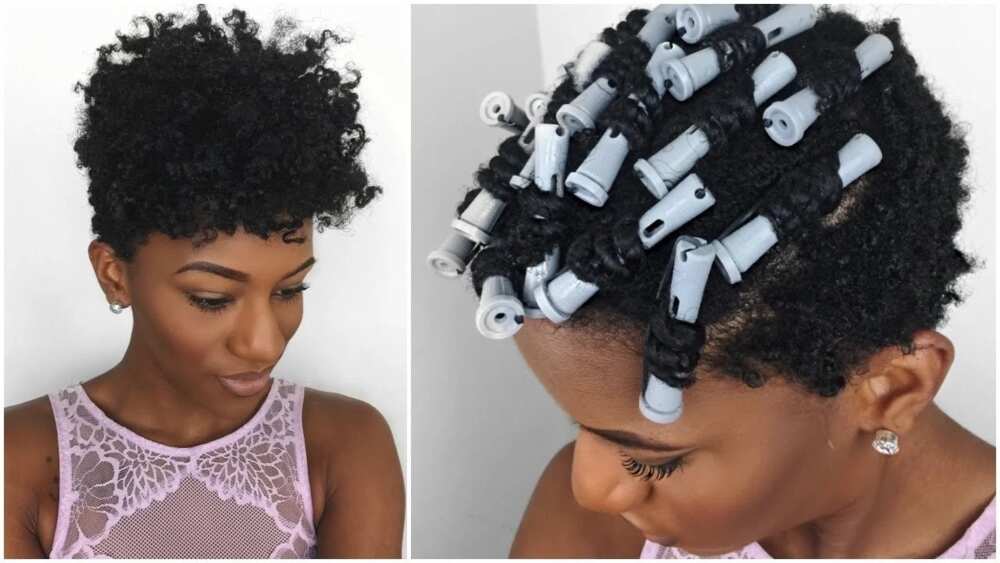 Similarly to the flexi rods, these sticks can help you get your curls, only these are usually short and rigid. It is also best to leave them overnight, but this time, you should certainly wet your hair and apply some leave-in conditioner or other moisturising products beforehand. After a good night's sleep, you will have your adorable curls.
Curl formers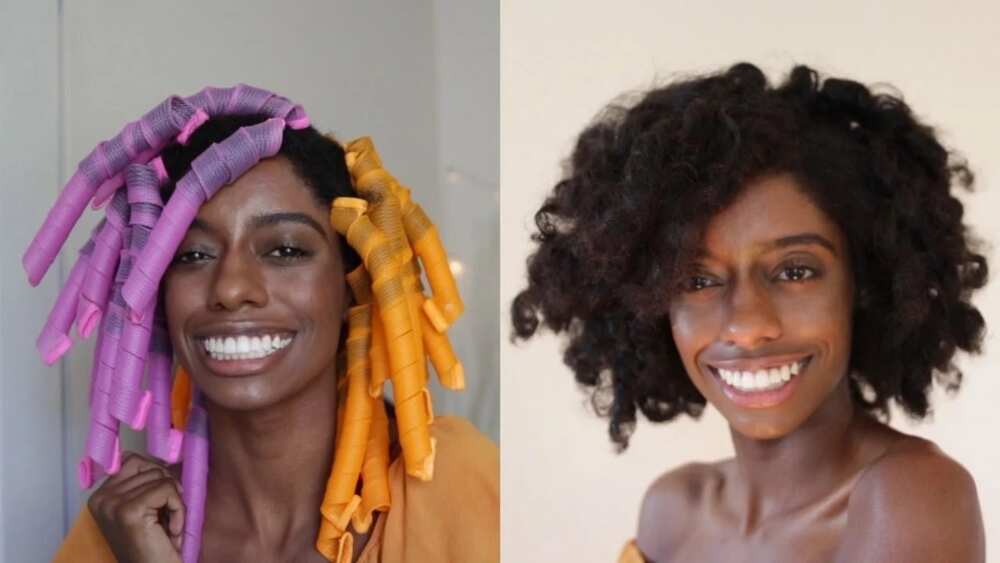 Probably one of the fastest way to get your hair all nice and curly is by using curl formers. You just need to wet your hair, put some product in and then put your hair in these curl formers strand by strand. Leave them overnight a have a curly head in the morning!
Try them out, find the ones that work best for you and enjoy your silky curly hair!
READ ALSO: How to steam hair with egg and mayonnaise?
Source: Legit.ng