How to curl short natural hair
How to make my straight hair curly? How to curl short natural hair? How to straighten hair? These are the topical issues for every woman. The thing is, all women need diversity. There is hardly any girl who doesn't want the changes in her life. If you have short hair, find out some ways to curl it stylishly and without harm.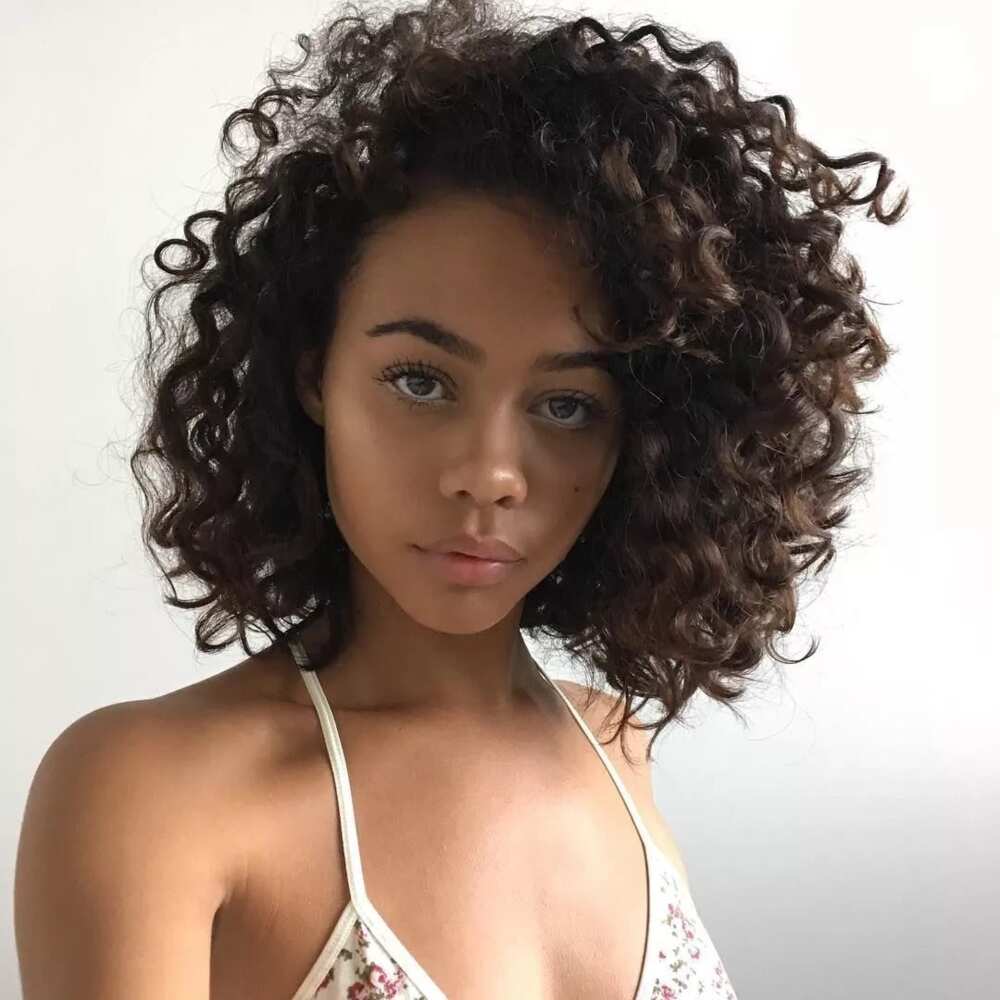 This post will help you to make curls at home without services of professionals. We also offer you some photos and video for clear example. Modern beauties ask: how to curl my short natural hair at home? Actually, this is quite easy. You can achieve the desired result with special tools. And after a while you will enjoy your reflection in the mirror. However, before you start, you need to follow some advice below:
make a hairstyle only on clean hair;
use hair balsam to facilitate the process, it will help to make your hair manageable;
apply fixing agents: hair spray, gel (for normal type), mousse (for thin hair) spray, etc.;
use curlers on a little wet hair, this is a long process and can take several hours; to reduce the time you can use a hairdryer, but make sure that the curls are dried completely;
when using a curling iron, your hair should be dry, it is desirable to use hair protective agents to avoid overdrying;
what to use to curl short natural hair: a curing iron, hair curlers, braids, hairpins and other alternate materials, which you will know later.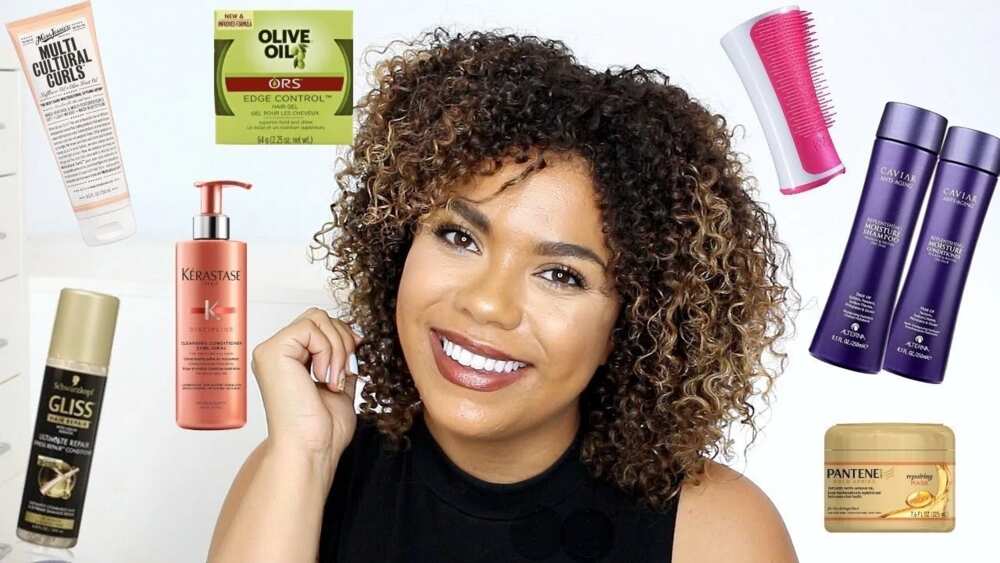 How to curl short natural African hair
The African curls are very fashionable and stylish today. This is one of the favorite hairstyle for many women all over the world. Moreover, some Hollywood actresses surprise their fans with this playful hairstyle. The Nigerian women who have curly hair are lucky, but what to do if you don't have such naturally amazing hair?
This is easy to make at home without a professional help. It's real with help of braids: make as many braids as possible and leave it for the night. You can speed up the process with a curling iron. Then unbraid it and fix the result with a special agent. Before you make braids, wet your hair a bit. If you make it at the daytime, pack your hair in a bun.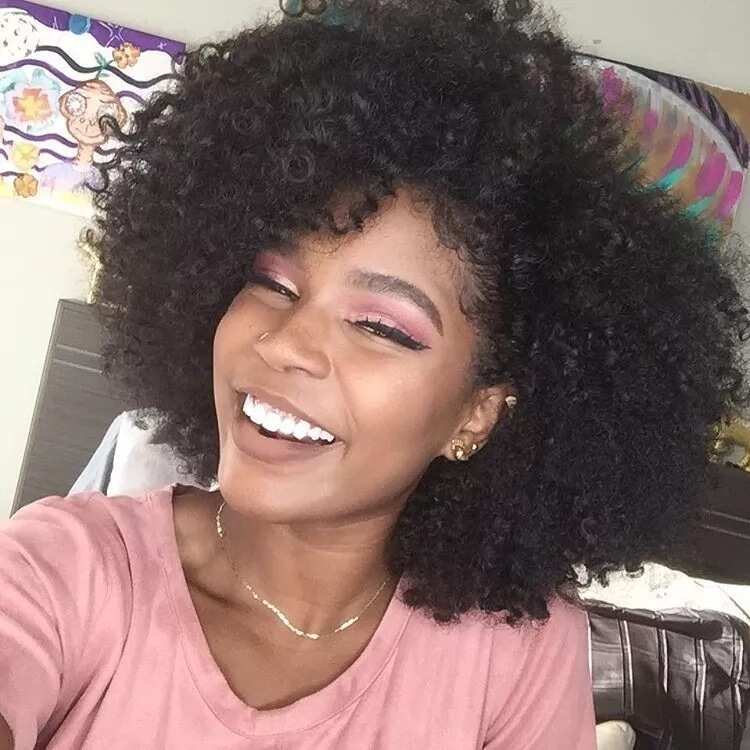 How to curl my short natural hair with a curling iron
At first, apply a protective agent on the hair - gel or mousse, to protect your hair from the effects of high temperatures.
Please note: Do not use a hair spray before curling, it can break the hair structure and simply burn it.
For convenience, you can divide your hair into several layers fixing the top ones with hairpins. Start a curling from the bottom layer. Curl in several layers will add volume and splendor to your hairstyle.
If you want to get small curls, you should use a curling iron with small diameter - about 2.5 cm. The curl size also depends on the size of hair strand. The thinner strand you take, the smaller curls you get. For large and voluminous curls use a curling iron with diameter about 5 cm. However, it's not recommended to use it for very short hair because your curls may be expressionless.
If you don't want to shorten the length of your hair, don't curl the ends. Leave 1-2cm of it straight. Keep a curling iron during 5-10 seconds, depending on what effect you want to achieve. After 5 seconds, your hair will be a little wavy, but after 10 seconds you will get strongly curled tough curls. When you will curl all your hair, apply some hair spray to fix the result. How to curl my short natural hair? This is not a problem for you anymore.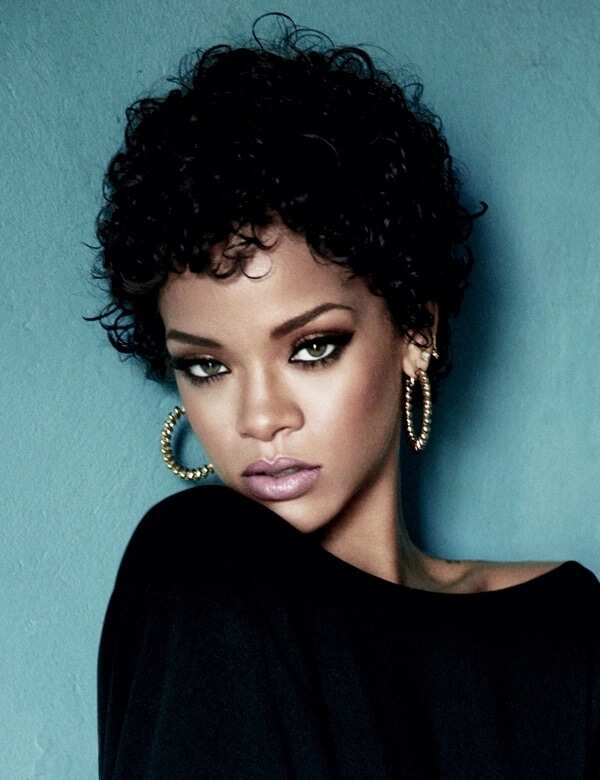 How to make curls with the hair curlers
To curl your short hair, use the hair curlers. This easy, simple and old method was well-known even for our grandmothers. However, it is still relevant today for modern beauties. For this method you can use:
hot rollers;
velcro rollers (the main benefit is a saving of your hair from heat damage);
curlers boomerangs that are also not harmful for your hair.
Among these ways, the fastest is to use hot rollers. You should twist them on dry hair from the tips and keep for about 5-10 minutes. However, do not use this method very often. It's rather harmful method for your hair. The velcro curlers are best used for large curls and giving volume. Use it on a little wet hair, then dry it with a hairdryer. Apply mousse or foam to fix.
The sizes of hair curlers can be different. It allows to create both small curls and large curls. It is recommended to curl for the night, for a little damp hair.
Please note: If your hair is too wet, it may not dry overnight. Thus, the hairstyle will be damaged!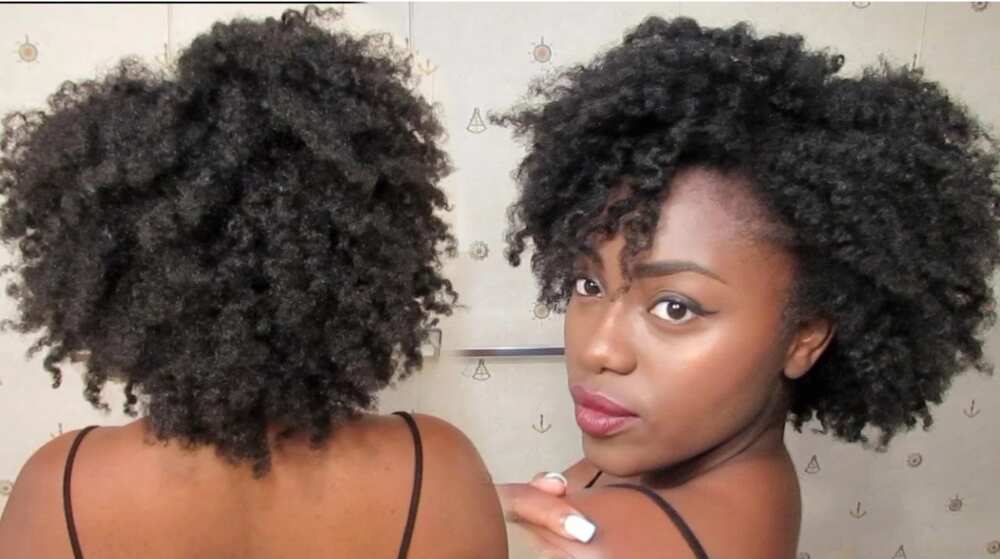 READ ALSO: Top low cut hairstyles for natural hair
How to curl short natural hair without heat
As we promised, today you will also know some methods to make curls without harm for your hair. These are very simple and easy ways. You just need alternate materials that you have at home. In other case, you can buy them in any store.
Wash your hair and divide damp hair into strands. You can also apply a hair spray. Lift your hair at the roots and twist. Then dry it with a hairdryer.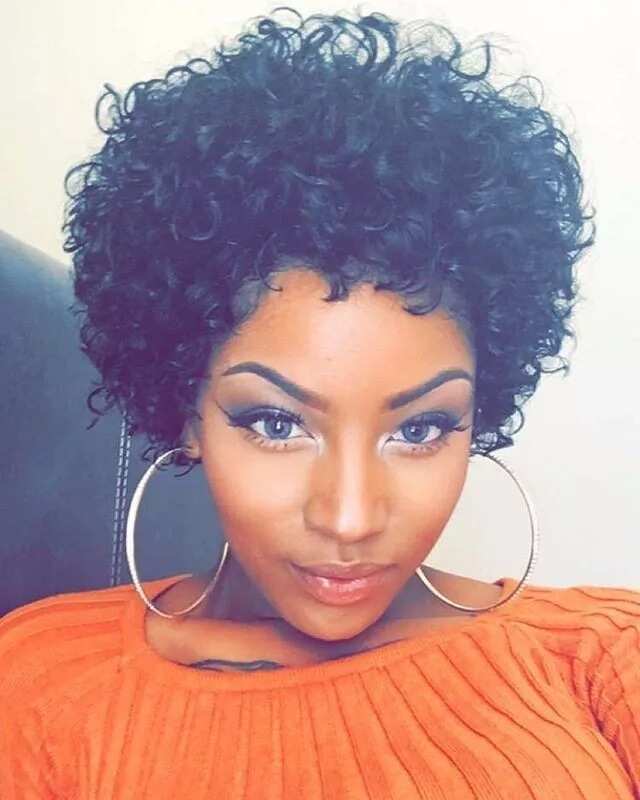 The cheapest variant to curl short natural hair
Use a straw for juice or a pen. Firstly, apply gel or mousse. Then holding a twist a hair strands on straw or pen. Next, take out a tool from a center of strand. Hold twisted locks and then fix them with hairpins in the cross-shaped position. Dry your hair with hairdryer and remove the pins. Apply hair spray and get amazing curls!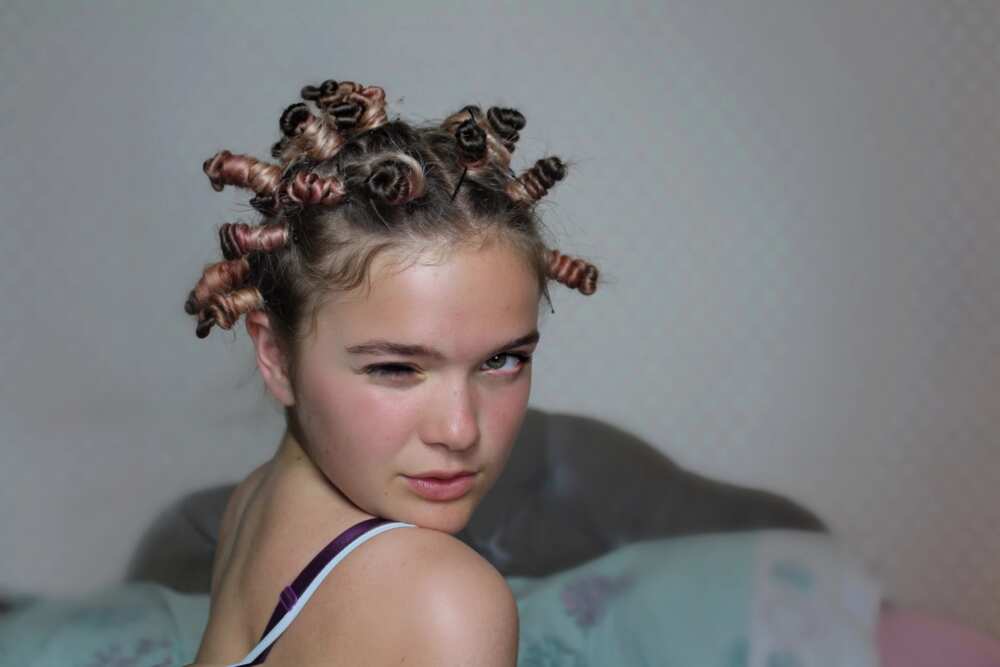 Curls with hair spray and…finger
This is the fastest and easiest way. Twist a strand of hair on your finger, then fix it with some hair spray. Keep these curls for at least 2-3 minutes. You can make simple and nice wet curls with foam or mousse for hair setting. Apply some agent along the entire length and begin to crumple hair. The result will look pretty stylish.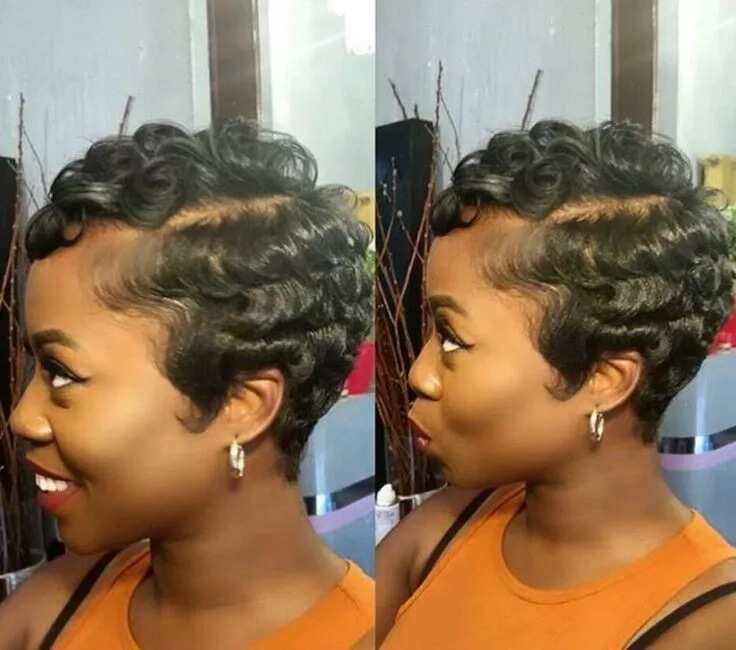 Make curls with headband
To make amazing curls, use a headband. This method should be used before bedtime. Take any stretchable headband in width of 1.5-2.5cm. Put it on your head. Before you start, it's recommended to wash hair and leave it a little wet. Then divide your hair into two strands. Finally, begin to twist it from face to nape and wrap strands around a headband. When all the hair is wrapped, lift a headband up to make an extra volume and save you from the red trace on the forehead.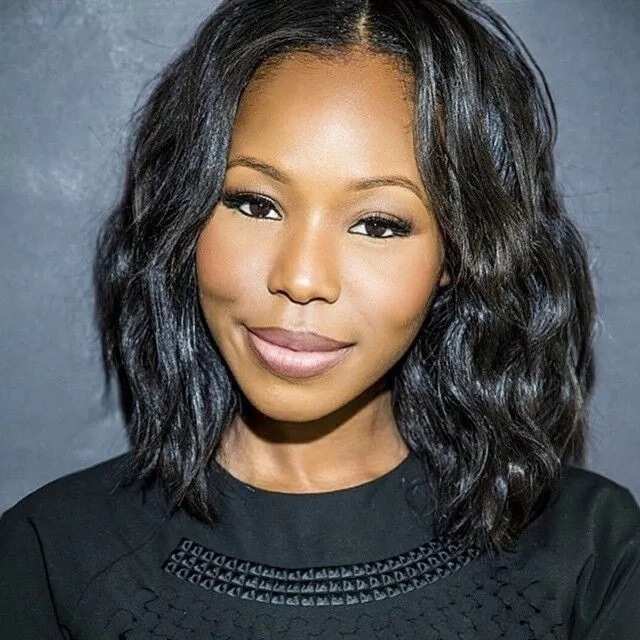 Use some pieces of any fabric
Cut any strong and dense fabric into the same strips of 10-15 cm in length and2-4 cm in width. Wrap your slightly damp hair on these strips and keep it overnight. This type of curling is good to get small tough curls.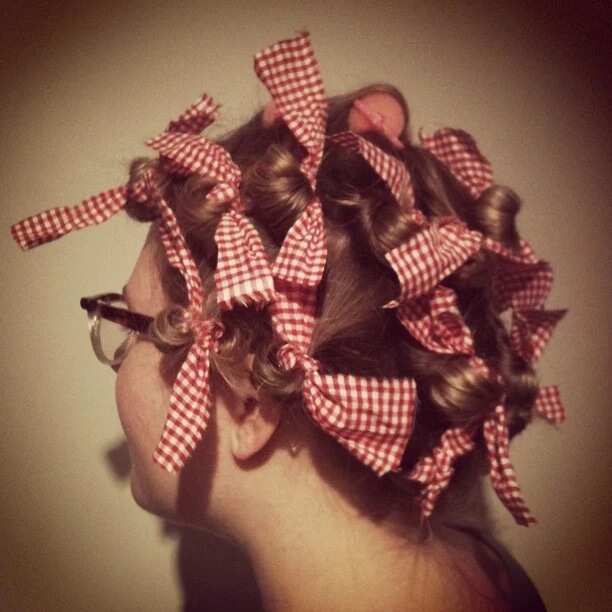 Curl your short hair with…socks
Twist your hair on socks. Yes, this is exactly what you think. You can use the socks in the same way as strips in the former method. Using this way, you will get larger and gentle curls. If you are still wondered, watch the video below the article. This method is good for both long and short hair.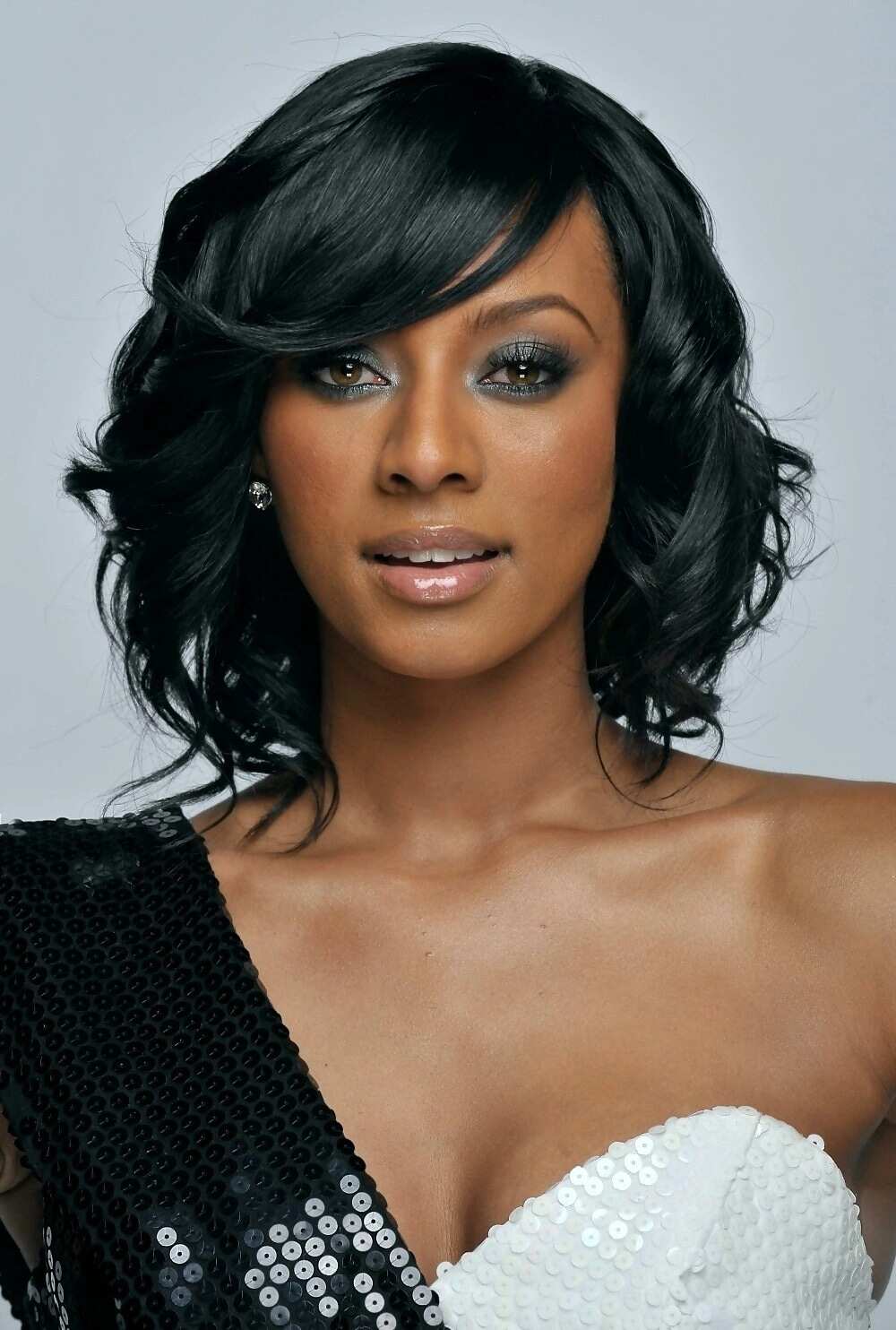 Finally, you know how to curl very short natural hair. The only thing you need is to put this knowledge into practice. Certainly, that's not all. There are many other methods to curl short hair, for example, perm or bio-curling. Although these methods of curling are long-term, they are harmful for your hair. However, if you would like to try it, visit a salon.
READ ALSO: How to pack natural hair in different styles
Source: Legit.ng