How to grow hair faster: simple home remedies you should know
The rate of hair growth is influenced by a combination of things such as genetics and iron count. One may wonder how to grow hair faster while considering all these factors. Applying some simple home remedies can be a great solution.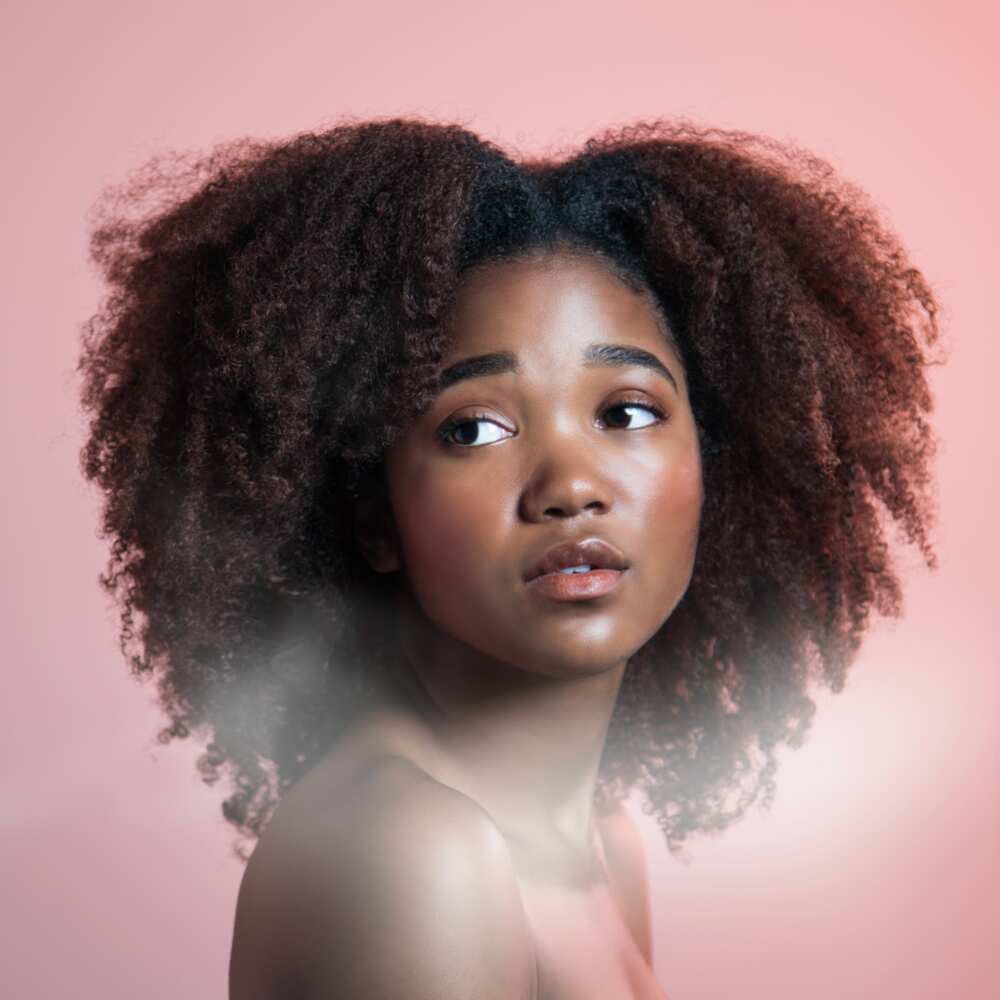 According to The American Academy of Dermatology Association, normal hair grows six inches annually. However, it may seem to take longer for some people, hence the need to apply various simple home remedies.
Top 10 simple home remedies to grow your hair faster
A basic hair care routine is necessary for enhancing faster growth. Various home remedies come in handy, and they are readily available at the comfort of your home. Here are some of the best.
1. Stimulate hair growth through a scalp massage
Giving your scalp a massage is an effective method on how to make your hair grow super fast. It helps in getting rid of the build-up on your mane. Also, it gives your tresses a good foundation.
One simple way of stimulating hair growth is by massaging the scalp at the comfort of your home. By doing this, you increase the circulation of blood on the scalp. This, in turn, strengthens the roots of your mane as the nutrients reach the follicles faster. You can massage the scalp on dry tresses but adding nutrient-rich oil is an added advantage.
2. Egg yolk mask to prevent hair breakage
Does your mane break before passing the shoulder length? If yes, an egg yolk mask will be your saviour. It is another great way on how to grow hair faster at home. The yolk contains proteins and lecithin that help in strengthening, nourishing and healing your mane strands.
Here is the procedure to mask your hair with egg yolk:
Mix two eggs with two tablespoons of olive oil
Add half a cup of water to dilute the mixture.
Apply the mask directly to dry and brushed tresses
Leave it on for up to 30 minutes.
Shampoo and condition as usual.
3. Do a regular hot castor oil treatment
Castor oil is a great hair booster that contains antibacterial and antifungal properties. It helps in fighting scalp infections that hinder proper mane growth. The oil also has various nutrients such as vitamin E, omega-6 fatty acids and protein that help hair growth.
Here is the step by step guide to doing a hot castor oil treatment:
Massage the castor oil into your scalp
Apply it all the way to the ends of your strands
Pile your tresses on top of your head and cover it with a shower cap
Blast your strands with a blow-dryer for roughly 15 minutes
Shampoo and condition as usual
4. Regularly trim the split edges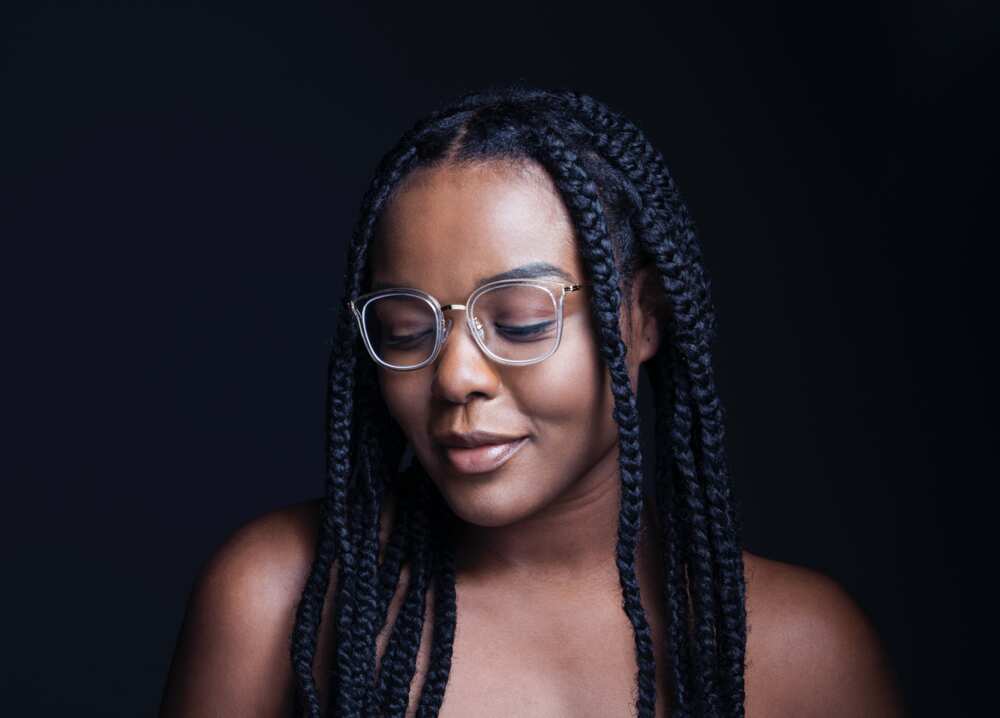 Are you wondering how to make your hair grow fast at home? Trimming the split and untreated ends of the mane should be your number one consideration. When the split ends are left untreated, they are likely to work their way up each strand's shaft, which translates to more breakage.
The number of times to trim your hair and the intervals between one trim and the other depend on the individual's type of mane. A normal trim should be done anywhere from six weeks to six months.
5. Be gentle when detangling
Proper detangling of hair can be a test of one's patience, but it is one of the best ways to make your hair grow faster when done accordingly. Roughly ripping a brush through your mane can be detrimental as it causes breakage.
Brushing your mane should be done slowly and gently to avoid breaking the strands. The choice of brush is a great aspect to consider. To comb gently and reduce breakage, use either of the following objects:
A wide-tooth comb
A detangling brush
Paddle brush with rounded bristles
6. Rinse your hair with cold water
Hot water can damage your tresses by causing dryness; thus, you should use cold water while rinsing. However, when you rinse the mane with cold water, you close up the cuticles, strengthening tresses follicles before styling it.
7. Use onion juice
Onion juice is one of the oldest yet most effective ways to make hair grow faster at your home's comfort. Onions contain Sulphur that aids in the production of collagen, thus helping in growth. The onion juice smell disappears immediately you rinse off.
You can also substitute the onion juice with potato juice, and you will attain the same results. This is how to use onion juice for faster tresses growth:
Cut a few slices of onion.
Squeeze out its juice by smashing or squeezing it.
Apply it to your scalp.
Leave it on the mane for about 10-15 minutes.
Rinse it off with a mild shampoo to get rid of the smell
8. Apply home-made apple cider vinegar
You will no longer have to worry about how to make hair grow fast after learning the apple cider vinegar secret. This is because the vinegar comes in handy in cleansing the scalp. It also helps in maintaining a balanced pH in the mane hence the acceleration of growth. The mixture also gives an added shine.
Use the procedure below for this hack:
Make a diluted solution by mixing 15ml of apple cider vinegar in a cup of warm water.
Apply the mixture on your hair and scalp as a final rinse
9. Using coconut milk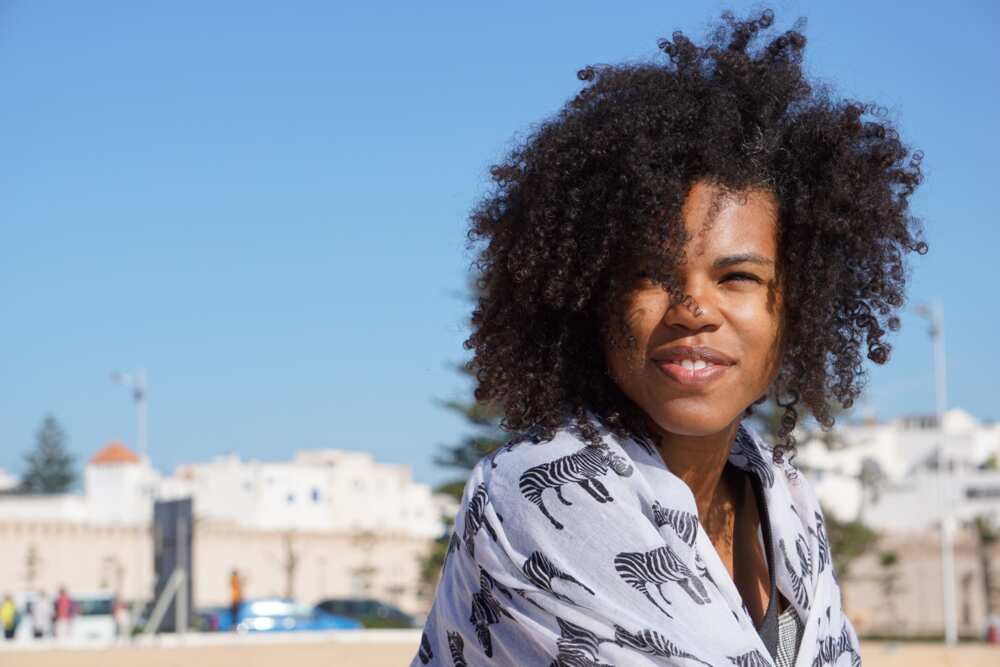 Coconut milk is great on how to grow hair faster naturally. It is rich in iron, essential fats and potassium. It helps the scalp to absorb these nutrients, thus growing faster. Here is how to make and use coconut milk.
Take coconut milk from a freshly cut coconut.
Squeeze a freshly cut lemon and add half of it to the coconut milk
Add 4 drops of essential lavender oil to the mixture.
Thoroughly mix the three and gently apply them to the scalp.
Leave the mixture on your mane for about four to five hours.
Rinse off with warm water.
10. Use fenugreek herb
Fenugreek is known for its medicinal purposes but, most importantly, to enhance hair growth. The herb is rich in proteins and nicotinic acid that aid in the stimulation of mane growth. Here is how to make and use fenugreek to grow hair faster:
Add one tablespoon of fenugreek and water in a grinder.
Grind the two until a smooth paste is formed.
Add a little amount of coconut oil or coconut milk to the mixture.
Apply the mixture on your mane and scalp
Leave it for about thirty minutes to one hour.
Wash it off with a mild shampoo.
Above are great ways on how to grow hair faster at home. Try out the above simple home remedies and discover the one that works best for you. Be sure to incorporate a balanced diet as it boasts growth too.
DISCLAIMER: This article is intended for general informational purposes only and does not address individual circumstances. It is not a substitute for professional advice or help and should not be relied on to make decisions of any kind. Any action you take upon the information presented in this article is strictly at your own risk and responsibility!
Sources
READ ALSO: Latest female hairstyles in 2021 for curly natural hair
Legit.ng shared an article on the latest female hairstyles in 2021 for curly natural hair. There are so many types of braids to do! Among them are Havana twist, micro and mini braids, box braids, French braiding, cornrows, fish and fishtail braids, Dutch braids, lace braids, yarn braids and many others.
Sometimes the latest Nigerian female hairstyles with waves are made with the help of hair extensions. In general, African women like to use artificial hair, threads and wool to diversify their hair looks. With the help of different materials, they can add colour or length to their hair to make fabulous curls.
Source: Legit.ng