Protective natural hairstyles for medium length hair
If you are looking for natural hairstyles for medium length hair that will protect your precious locks, you are in luck! Today, we will tell you about 15 best protective natural hairstyles for medium length black hair. With the help of this article, you will be able to find your own stylish way of protecting your natural hair. Check it out!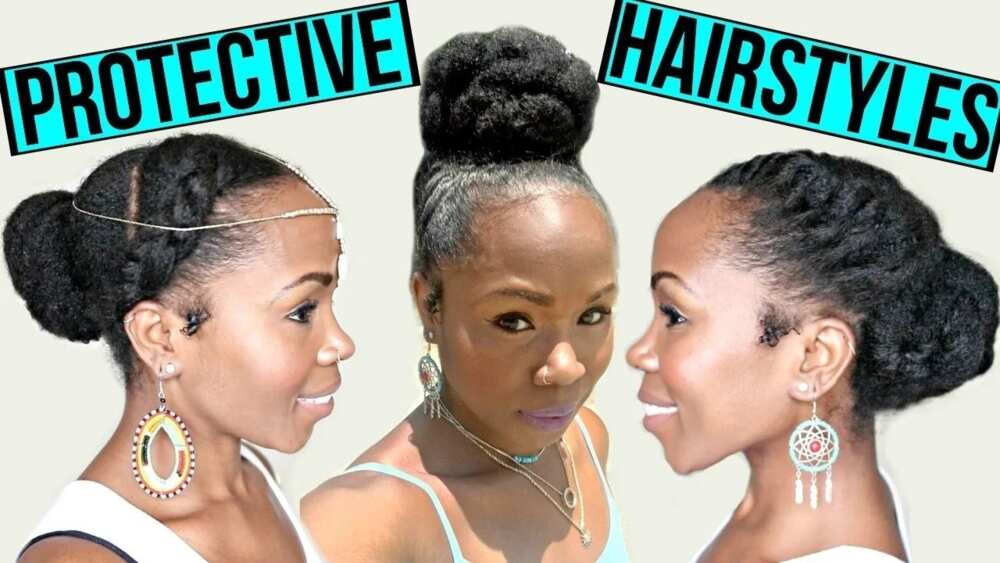 What you need to know about protective hairstyles for natural hair
African women that rock their natural hair always stun with their creativity when it comes to styling their hair. Nevertheless, many of them have to deal with dry, brittle and unruly hair on a daily basis. But how do they manage to pull off their gorgeous African hairstyles when their hair is so fragile?
The answer is simple: protective hairstyles.
As you have probably guessed, protective natural hairstyles can keep your hair away from any possible harm, such as bad weather, dryness, damage and so on. However, they are not only meant for protection.
Most of them can also be worn to any social event, from a trip to the mall to a friend's wedding. Therefore, we want to share with you some easy hairstyles for natural hair that, in addition to looking stunning, will help you keep your hair intact. Find out how to style natural African hair below!
Protective hairstyles for medium hair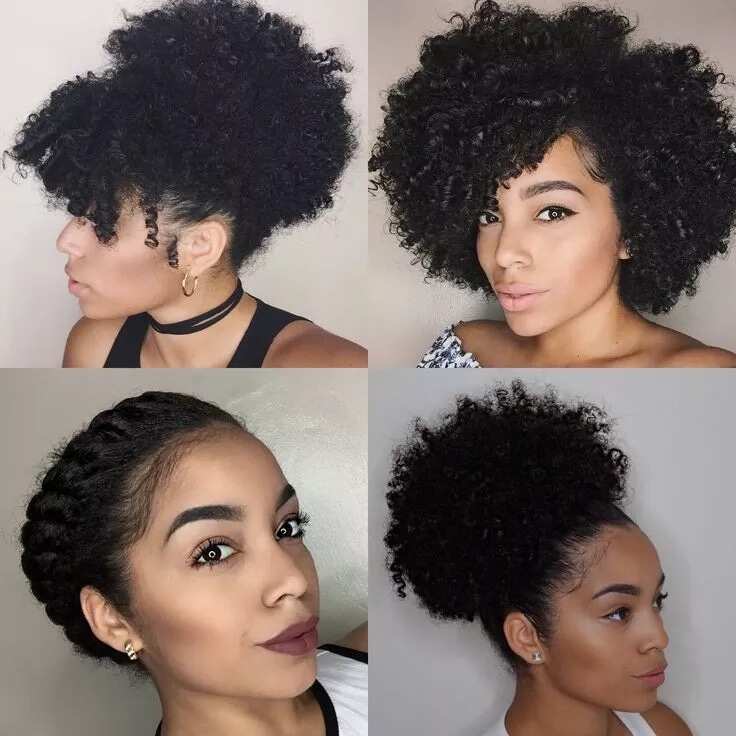 READ ALSO: Top 5 Stephanie Coker braids styles
You can often find natural hair styles pictures that feature women with either very short or very long hair. However, not that many articles feature hairstyles for ladies with medium-length hair. That is why we are here to present you with some options of how to style natural hair of medium length in order to protect it.
Check this out: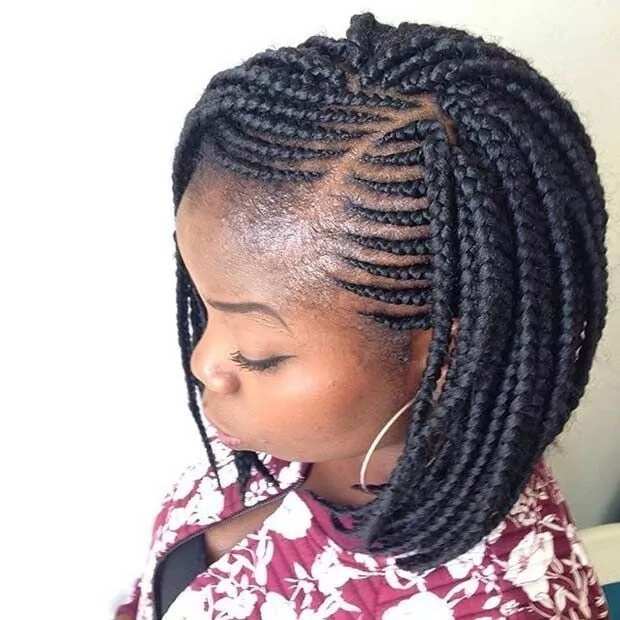 If you want to protect and also extend your hair, you should go for cornrows. It is a classic style known and loved by every woman with natural African hair. It is universal, and it is good for your hair. You can also get a little bit more creative and mix a few styles together. For example, you can have regular cornrows that turn into twists at the ends.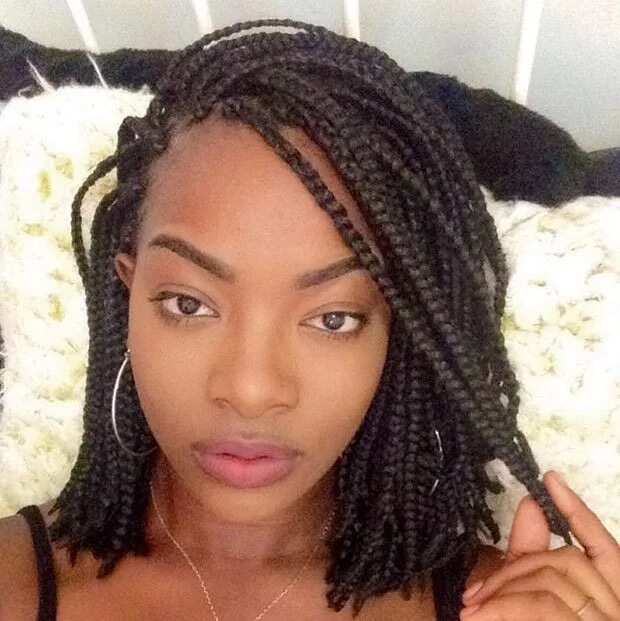 Another awesome and simple option is having your hair in multiple braids. This style looks the best when the hair barely reaches the shoulders. The best part about braids is that once you get them, you do not have to worry about your hair for over a month. It will stay protected, looking gorgeous all the while.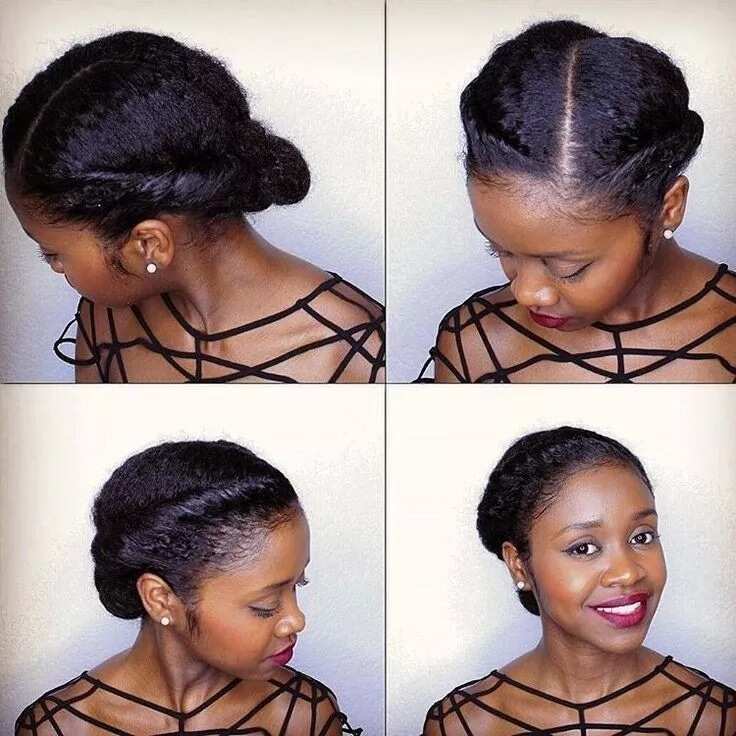 If you cannot be bothered with a trip to a hair salon or a several-hour-long braiding session, you can try the style pictured above. All you need to do is smooth your hair out, twist it towards the nape of your neck and secure it with a bun. It is that easy. Five minutes and you are ready to go.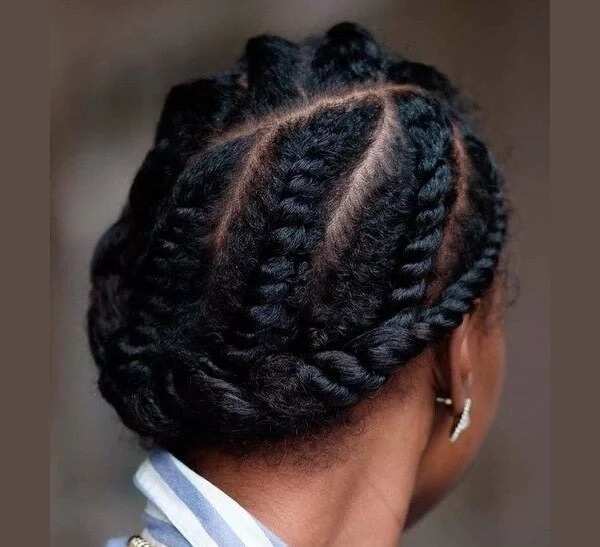 A style somewhat similar to cornrows, flat twists are a much faster and simpler version. This hairstyle is easier on your scalp and your hair, and you can incorporate it into any look of your choosing.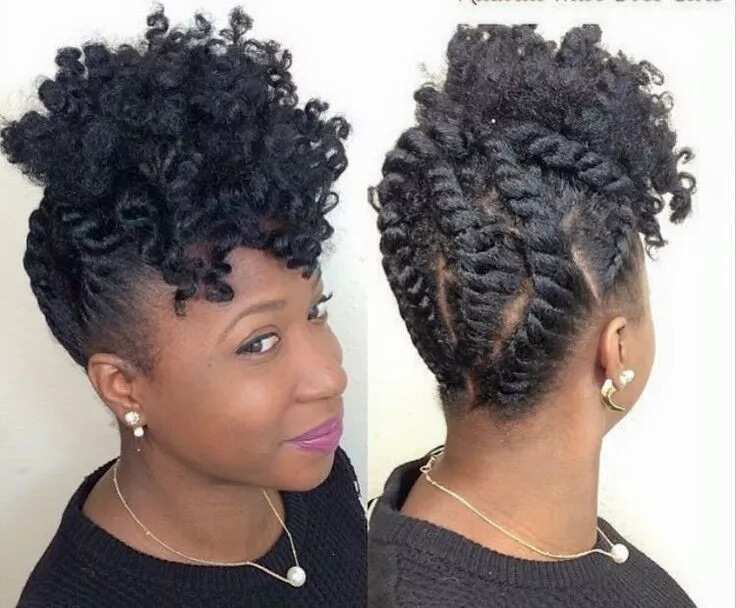 Some hairstyles might seem too trivial or boring. The same cannot be said about this one. This is called a pineapple updo, because of the fun tuft of hair residing at the top of your head that resembles the leaves on a pineapple. This style is also perfect if you want to sleep with your twist-outs or curls without ruining the whole thing.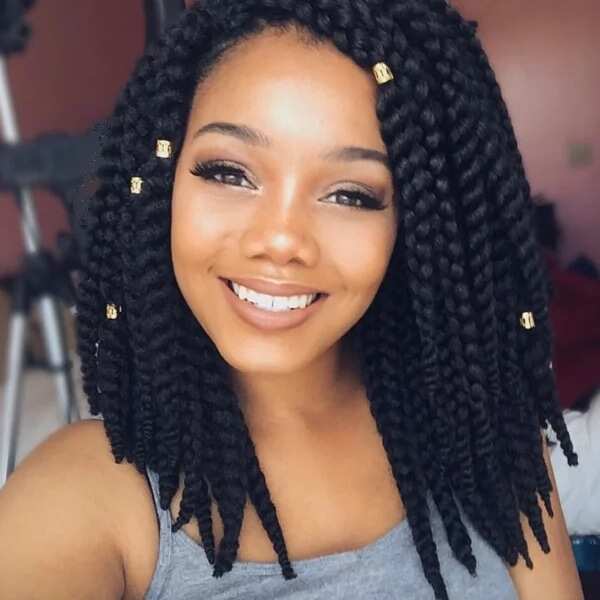 Thanks to Alicia Keys and Beyoncé, braids with beads have become very fashionable and popular. Even though both artists wear their braids long, medium-length braids look just as good. Try adding beads of different sizes to your braids or Senegalese twists to make your protective hairstyle trendier.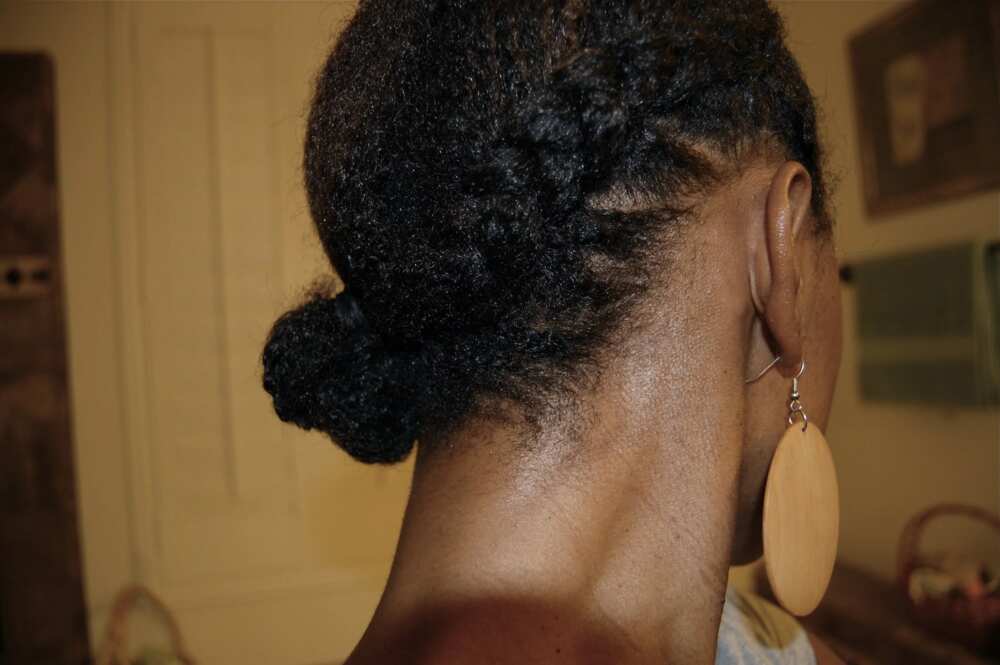 Dutch roll (also known as Dutch braid) is one of the easiest hairstyles out there. At the same time, it looks very beautiful and classic. You can choose this style for any occasion and achieve a perfect look without much help.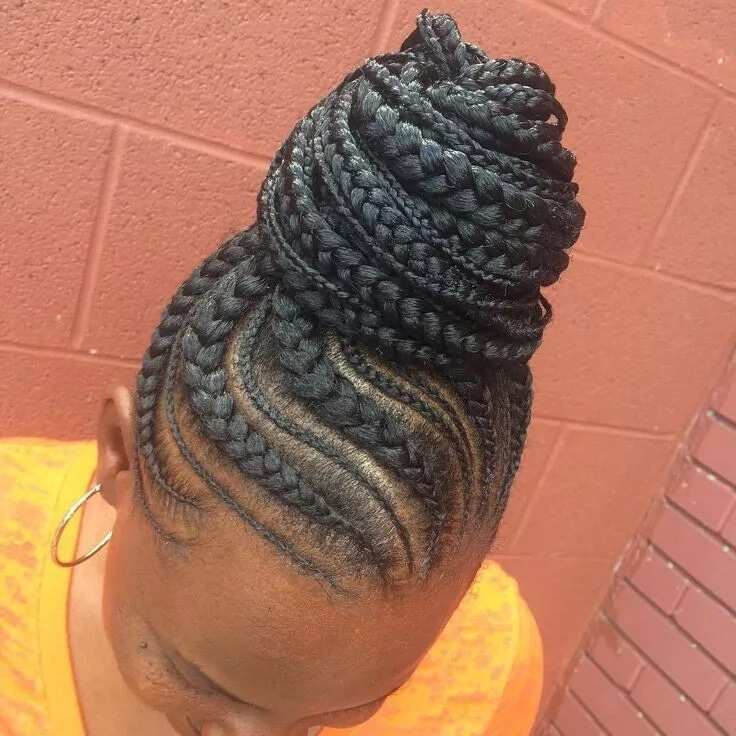 In case you have grown tired of regular braids and/or buns, try to spice up both hairstyles by combining them. You can put your hair in braids of different sizes, make a ponytail out of them and then roll it into a bun. The size of the bun will, of course, depend on the length and thickness of your hair.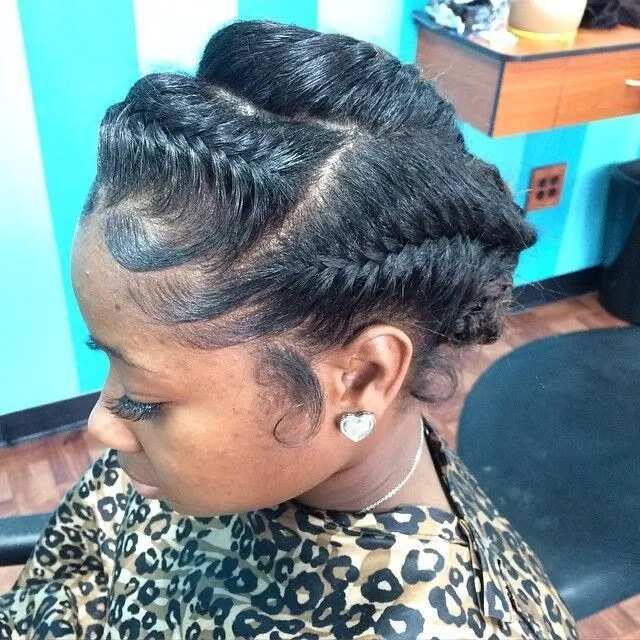 If you are preparing for a night around town, but you still want your hair to be protected, you should go for this all-time classic hairstyle. You can braid your hair into a crown the night before the event and then just wake up the next morning ready to go.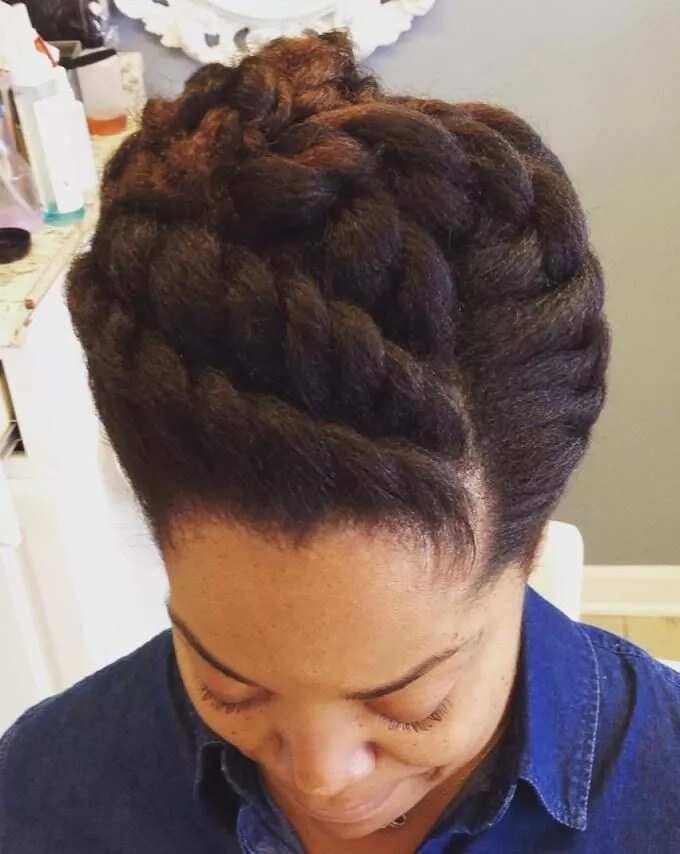 Even if your hair is on the shorter side, you can still have a glamourous updo. Just put it all up in large twists and secure them in a small bun. The look will be even better if you have highlights in your hair.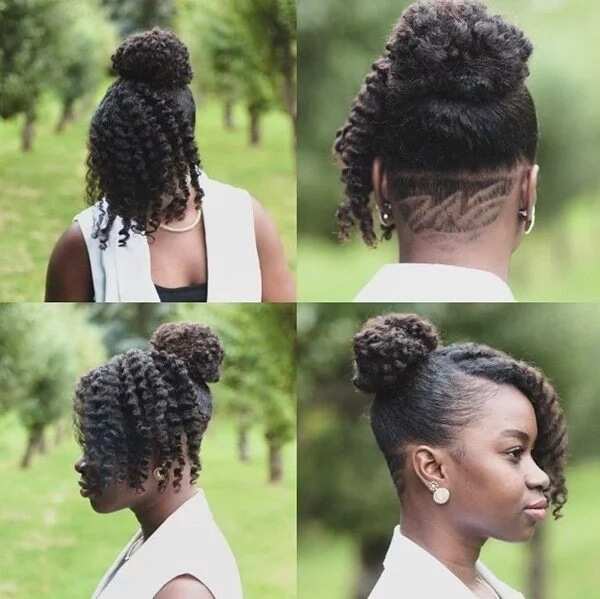 For those that are not afraid to experiment, try out this look. The classic bun combined with twist-out bangs and an edgy undercut can make you look younger and more stylish. At the same time, your hair will stay safe and protected.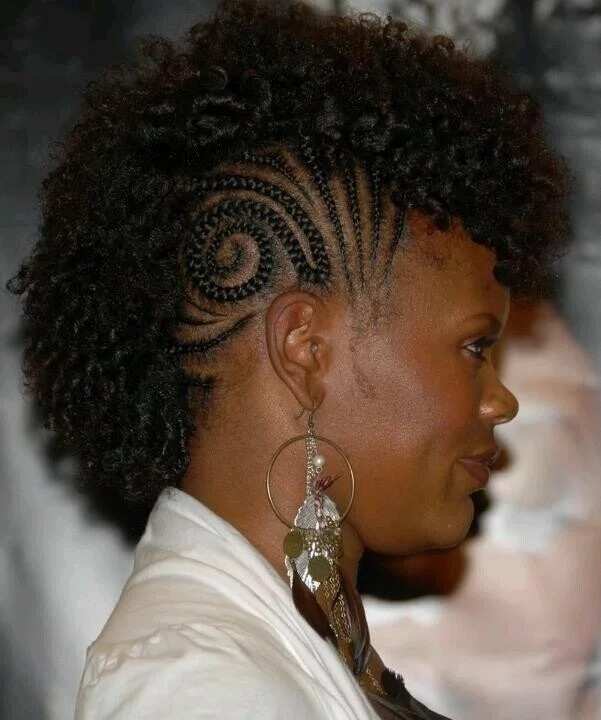 Another way to let your rebellious side show is to style your hair into a mohawk. You can also braid the hair on the sides into cornrows to make the contrast more striking.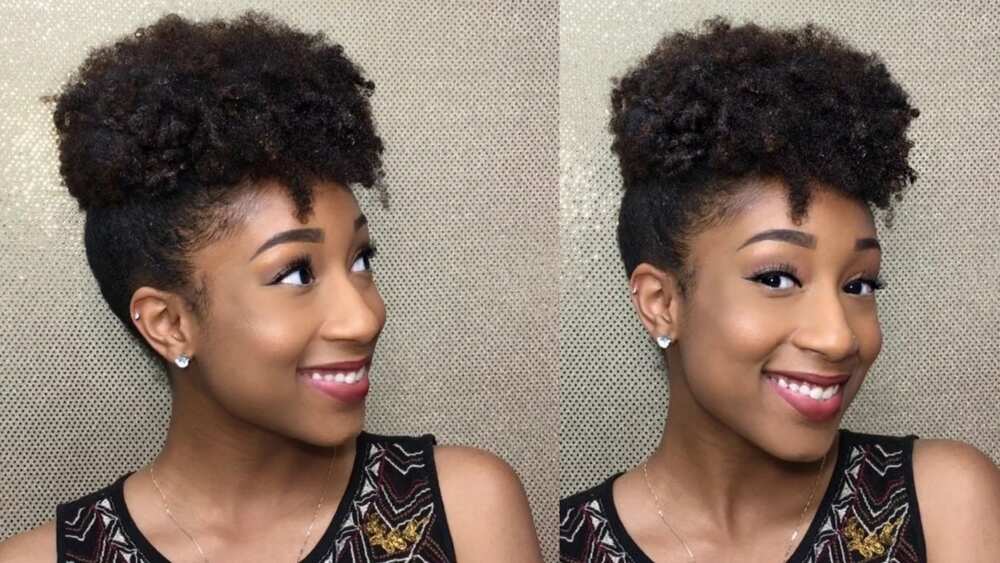 One of the classic natural hairstyles, this puff is great for protecting the hair and for making you look stunning. Just use some leave-in hair conditioner, oil and moisturising cream, put your hair in a chunky twist and wrap it with a satin bonnet. In the morning, you will have a cool look and much healthier hair.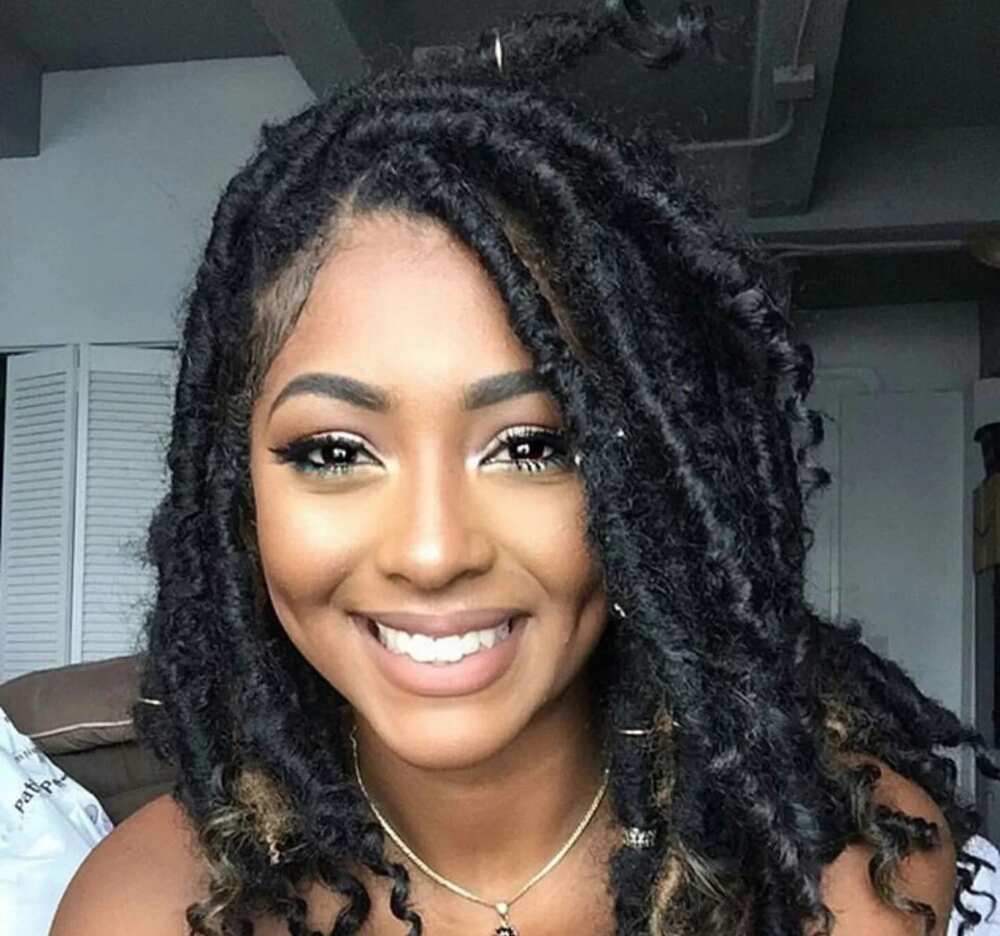 Our penultimate entry is faux locs. It is a great style if you want your hair to look good and healthy but do not want to spend too much time on it. You can also add rings and beads in to spice up the whole look.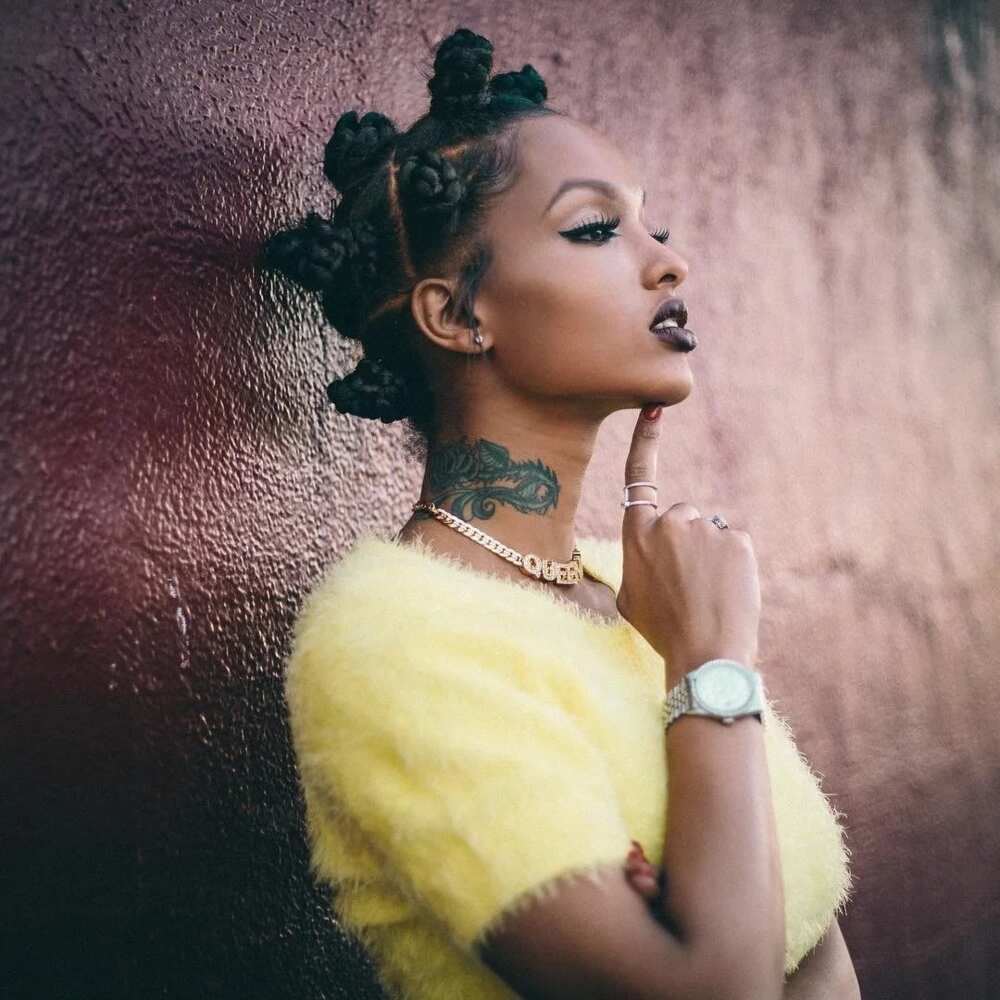 We saved the best for last, and it is the Bantu knots. These days, they are gaining more and more popularity. Rihanna has worn them to several important events. These knots are perfect for keeping your hair from drying out, and they look very cute, too!
Tips on how to take better care of your natural hair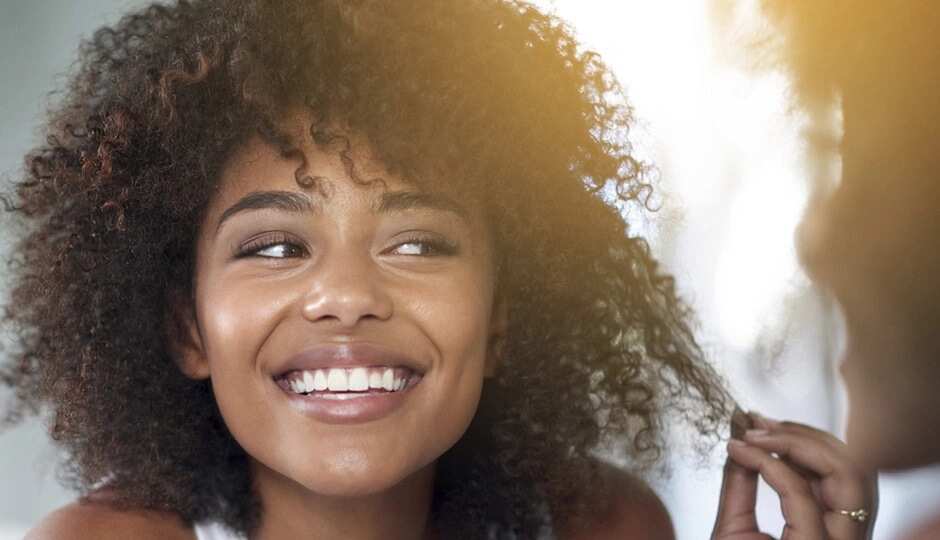 If you have managed to deal with your natural hair to let it grow this long, chances are, we will not tell you anything new about how to care for your hair. Nevertheless, it might be useful to remember a few things that will definitely boost the effect of protective natural African hairstyles. Here are four quick tips on how to care for your natural hair:
If you want to wash your hair, it is better to do it in the evening and let it dry overnight.
Before putting your hair in a protective style, apply some natural oils or hydrating balms to the scalp and the hair itself.
Protect your hair from the elements (cold, heat, rain or maybe even snow) with a hat.
Cover up your protective hairstyle with a satin scarf/bonnet before going to bed.
And that is all for our article on protective natural hairstyles. We hope that you have found at least one hairstyle you liked. Never forget to protect and care for your hair if you want to keep your luscious locks in good condition!
READ ALSO: Nigerian hairstyles for kids
Source: Legit.ng