How to make spaghetti Bolognese with domino? It's a traditional Italian dish that will require a lot of preparations. The main idea of this recipe is entitled to the famous Bolognese sauce. If you don't know how to do this sauce, you can't make your dish good! Continue reading to find out more!
What do you need to cook spaghetti Bolognese?
First of all, the cooking time may take up to 50 minutes. The usual amount of calories per portion is 525. Do not forget about preparation time that takes up to 15 minutes.
Spaghetti recipe
1 clove garlic;
200-300 g cheese (preferably Parmesan if you need to have the Italian taste for the dish)
1 teaspoon of dried basil
300 ml of beef stock
100 g of mushrooms
500 g of minced beef
1 tablespoon of oil
2 tomatoes
1 onion
500 g spaghetti
100 g Dolmio Bolognese
Directions
How to make a nice spaghetti Bolognese? You will need to fry garlic and onion for five minutes until they are soft. Do not forget to chop them before you start cooking. You will need to add the mince and cook the substance for five minutes until the meat is browned.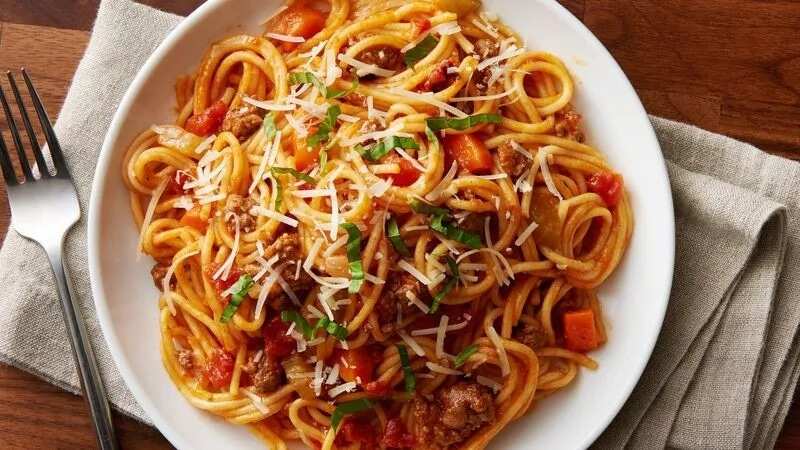 READ ALSO: Types of Igbo culture food
To this substances, you will need to add the mince, pepper, salt, basil, stock, tomatoes, mushrooms and Dolmio Bolognese. You will need to bring the mixture to the boil, then reduce the heat and gently simmer for at least 30 minutes or so. After that, just reduce the heat and stir occasionally.
At the same time, you will need to prepare the spaghetti. It's simple you will need to boil the water and place spaghetti in there. Cook the spaghetti for 10-12 minutes until its tender.
Drain the spaghetti into the large serving dish. Pour the Bolognese sauce in it. After that, you will need to sprinkle it with cheese.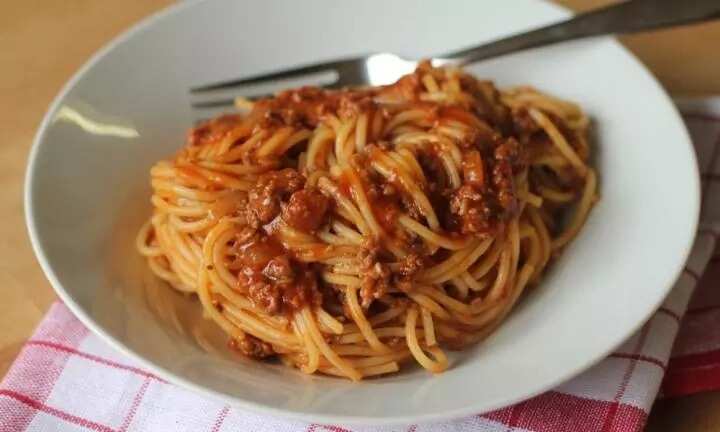 If you are not ok with preparing the whole Bolognese Sauce, then you can just opt to add Bolognese Dolmio sauce. It can be much easier for you. It's possible to purchase Bolognese Dolmio sauce at any supermarket. Nevertheless, it may not be as good as Bolognese sauce prepared by you.
Bolognese sauce: historical review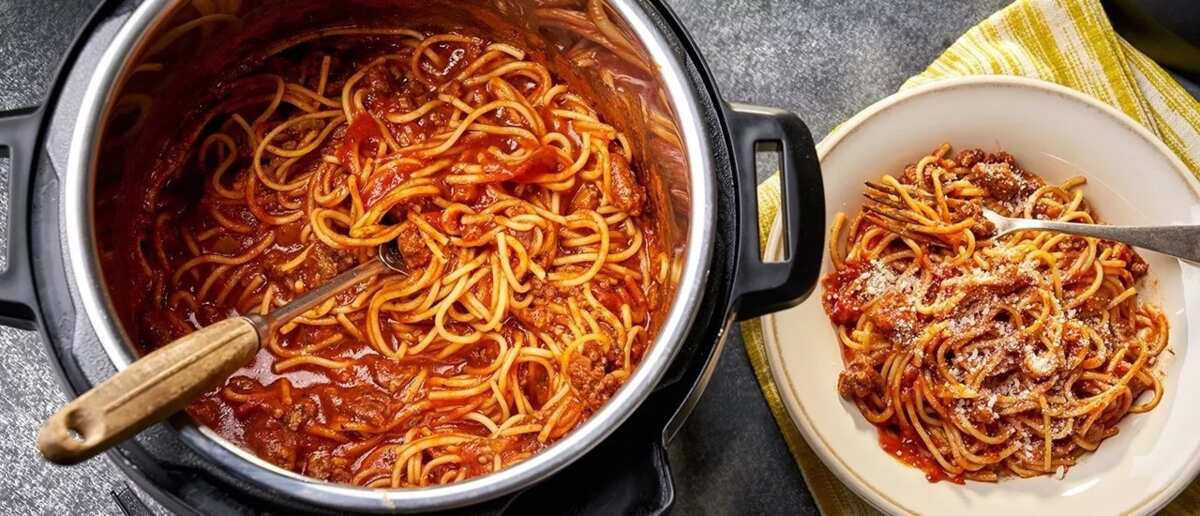 Let's start with the famous Bolognese sauce. It's the very beginning of any pasta that you can encounter on your shells was actually designed in 18th century Imola near Bologna. The very first person who published the recipe of the sauce was Pellegrino Artusi. The Bolognese sauce changed with time but the very basis is still the same.
It's one of the most famous Italian dishes in the whole world. If you didn't try this dish, then you know nothing about Italia at all!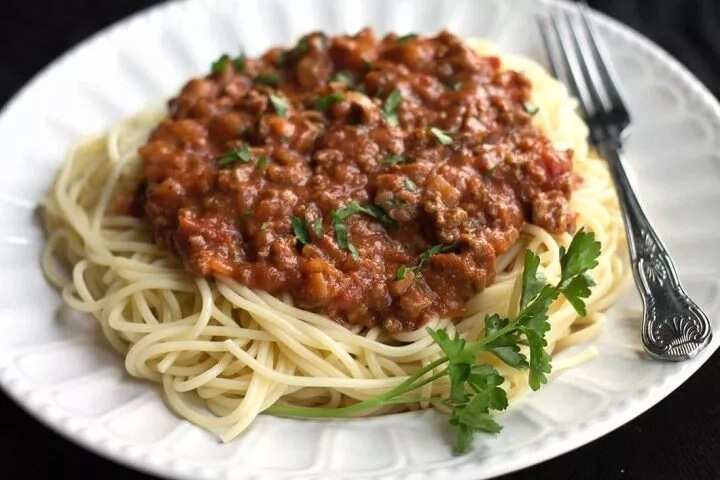 How to make Spaghetti Bolognese? There are various variations of this recipe in the world. You can also try this recipe from any country of the world. It's said that the same recipe can be different in many countries of the world. You just need to find the most preferred one for you.
Nevertheless, if you want to make your Bolognese sauce at home, you know what to do. Even if there are various recipes of the same spaghetti in the world, nothing can be as good as the meal prepared by yourself. That's why, it's recommended to prepare this meal at home!
READ ALSO: Basic features of culture in Nigeria
Source: Legit.ng