Tiwa Savage and Teebillz saga has been a much-talked-about topic since March 2018. The relationship between the two celebrities seems to be coming to a definite end? Or they are back to happy life again? It is hard to say for sure. You will be shocked reading the following.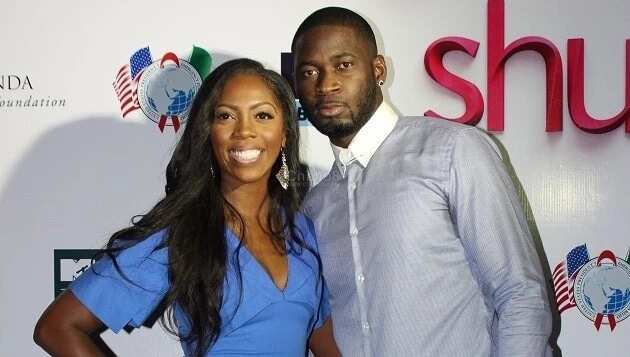 Tiwa Savage and husband fight
All those rumours about Savage and Billz divorce appeared on March 14, 2018. Teebillz revealed a picture of her wife and wrote offensive words. He said that Tiwa wasn't ready to be a wife, she was only after fame and money, and she cheated on him many times. Teebillz confessed to numerous cheating as well.
READ ALSO: Tiwa Savage and husband reportedly call it quits officially
However, lots of fans couldn't believe it. Many said that his Instagram page was hacked. Whether it is true or not, the rumours about their impending divorce kept spreading the country. Teebillz and Tiwa Savage have been married for three years. They have a little son.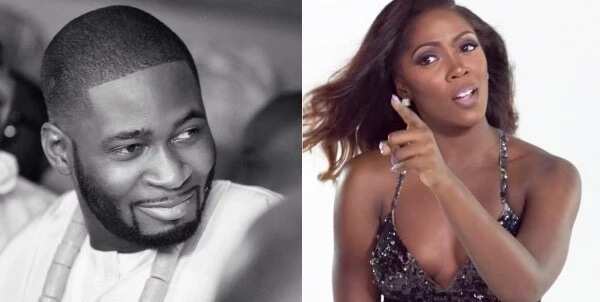 The thing that really mattered was whether her husband was alive. He was being suicidal, and it made her worry so much. Luckily, nothing happened to him. Another rumour arose which was the divorce.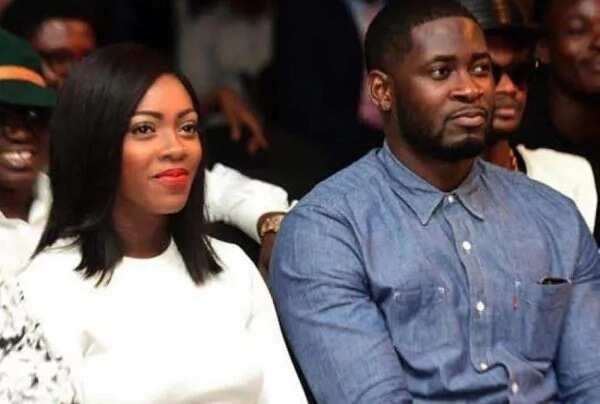 The saga of Tiwa and Teebillz to be continued…
Fans claimed Tee Billz beating Tiwa. However, he firmly said that he had never raised his hand on her. It didn't make the fans calm until they saw the couple together. Tiwa and Teebillz were spotted at Stephanie Coker's wedding looking quite happy.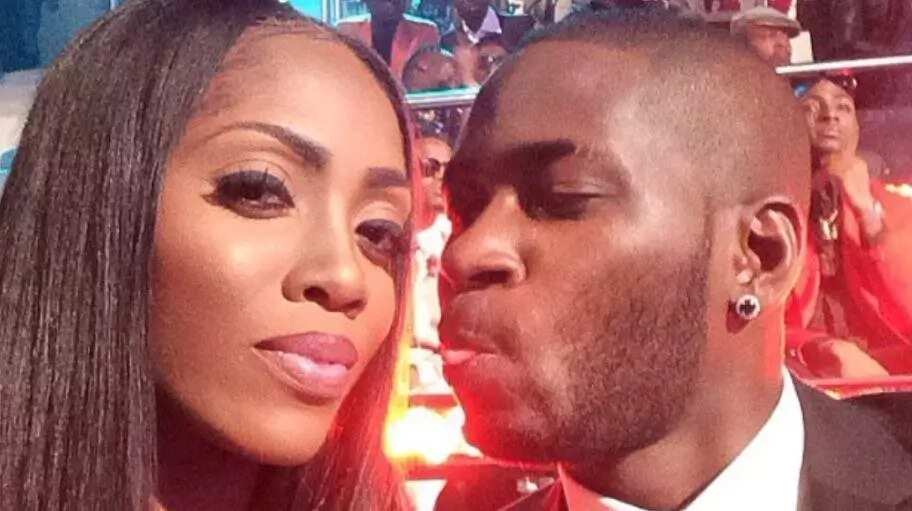 What is more, as many Internet resources claim Teebillz posted a photo on Instagram where it was written: "I'm at a point in my life where I want my family to be happy. My faith is strong, my health is good, my mind is right, my dollars tight and no unnecessary drama."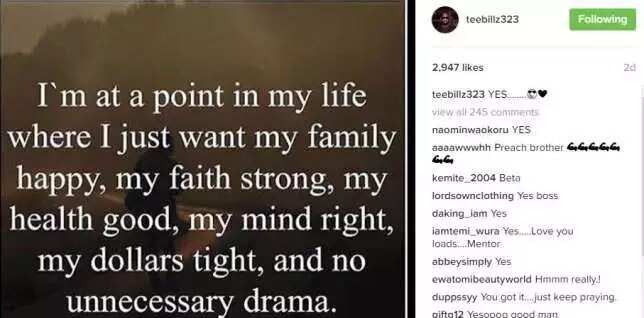 We have tried to find this phrase on Tee Bilz Instagram, but failed, so it is up to you, in what to believe. It is rumored that the two have reunited. Who knows what will happen tomorrow but one thing is certain, this couple is good at making national headlines.
READ ALSO: Tiwa Savage's husband - Who is he?
Source: Legit.ng