Wizkid cars, houses and private jet
Wizkid cars, houses and private jet happen to be a point of discussion for curious fans. Lots of people want to have a peep into the luxurious life of this Nigerian musician. Let's have a look at all the whims he has been indulging in.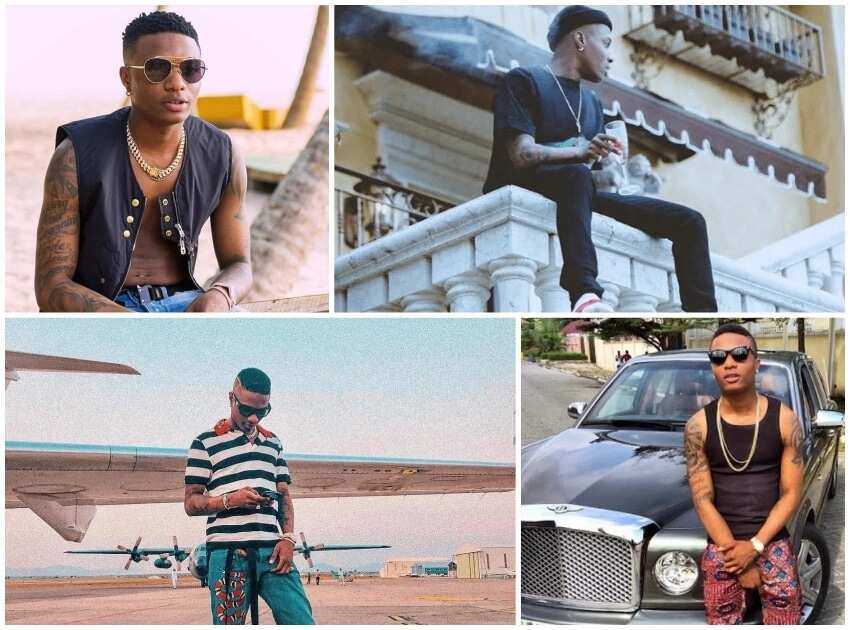 Wizkid private jet
Only wealthy celebrities can afford such an expensive toy as a private jet. Wizkid is one of them. He is only 26, and his real name is Ayodeji Ibrahim Balogun. The star is called Nigerian Justin Bieber and has already succeeded in his singing career and keeps doing a great job. The talent and hard work of the musician make him one of the wealthiest musicians on the continent. Wizkid is one of the youngest jet owners.
READ ALSO: Wizkid and Davido: Who Is the Richest?
He flies from any part of the world to the USA or Nigeria without keeping to a specific schedule. Wizkid's jet is an indicator of extreme wealth. Buying a private aircraft is one thing, but its maintenance is another thing, which is very expensive as well. Numerous selfies with the plane show how much he enjoys having it.
Wizkid house
According to the official information, Wizkid has got two houses. The first one is in Nigeria, Lagos. However, no one knows for sure whether he is renting the mansion or has bought it. The singer, himself announced his new purchase on Twitter in 2013: "New house, thank u, lord."
The second one is in Los Angeles, USA. Wizkid mansion cost around fifteen million dollars! He bought it in 2016. The three-storey building of Victorian style with a big swimming pool looks really impressive and luxuriant. His American residence is a paradise full of the latest high-tech things.
In addition, there is a rumour about Wizkid new house. They say it is situated in Banana Island. Its cost may be up to sixteen million dollars! Nigerians know that this part is the best place within the whole country. However, there is no official information concerning this news.
Wizkid cars
It is not surprising that the Nigerian musician owns lots of automobiles. Wizkid net worth allows him to buy anything he wants. Actually, it is hard to say whether the following list of cars is completed. He may have much more. Nevertheless, have a look at the cars he currently possesses:
Hyundai Sonata (N6 million)
Black Honda Accord I-VTEC (N8 million)
Mercedes Benz 2012 Compressor vehicle (N10 million)
BMW X6 (N11 million)
Porsche Panamera (N13 million) (was crashed in an accident)
Porsche Cayenne (N18 million)
Bentley car (N45 million)
As you can see, Wizkid car and house and private jet cost mind-blowing amount of money. Nothing stops him. The singer continues touring around the world multiplying his profits. Fans shouldn't get surprised if one more expensive house or car appear on the list of Wizkid's property.
Follow our site to get fresh and true information about your favourite Nigerian celebrities. As for Wizkid career and property, we wish the star new hits!
READ ALSO: What is Wizkid's net worth?
Source: Legit.ng