Who is the current INEC chairman? Important facts about his biography
The Independent National Electoral Commission (INEC) organises and oversees elections in Nigeria. INEC has a hierarchy of ranks, and all officials work together to ensure it executes its mandate. The top leader is the chairperson. Who is the current INEC chairman? His name is Mahmood Yakubu.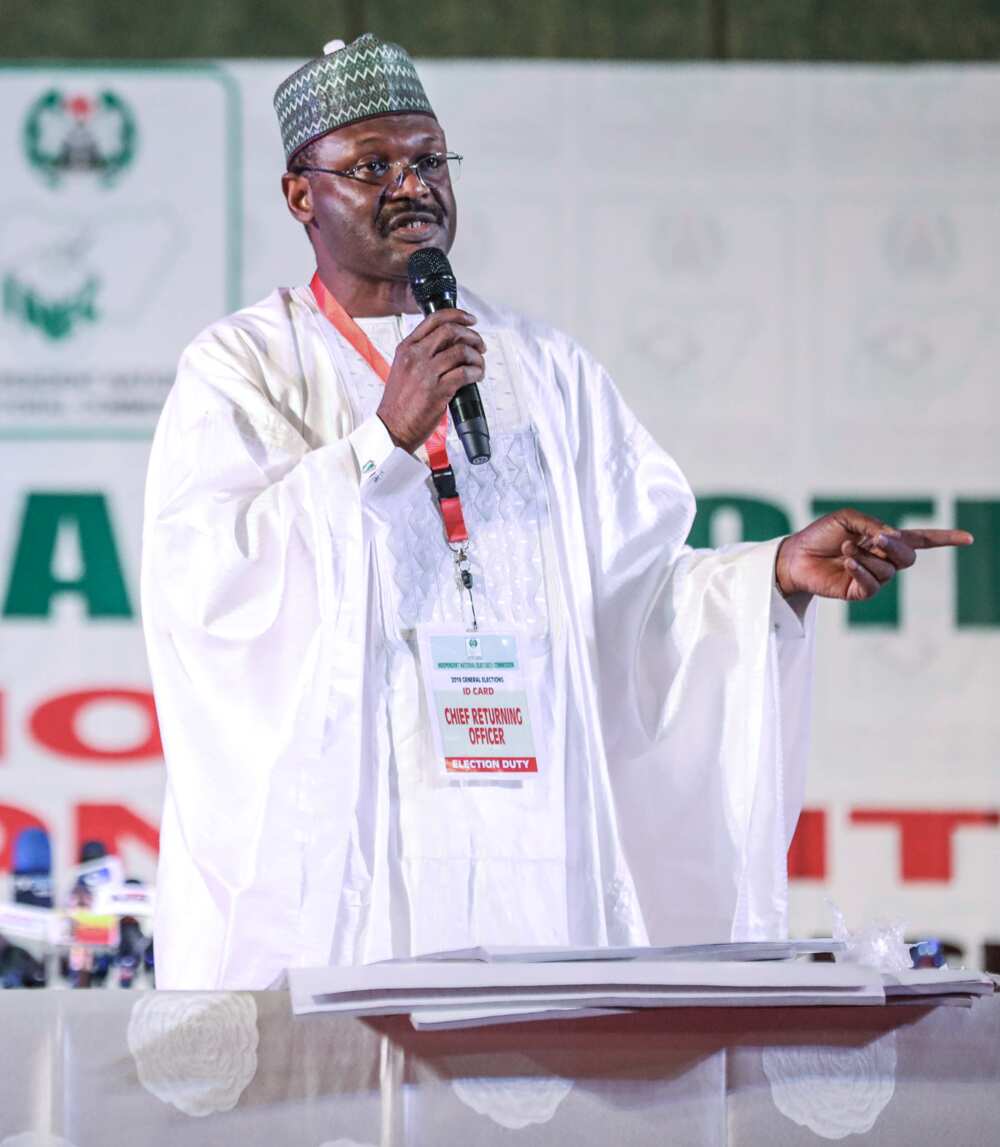 Nigeria is preparing for the 2023 general elections, which will be organised by INEC. Who is the current INEC chairman? Mahmood Yakubu is the current chairperson, and he assumed office on 21st October 2015.
Profile summary
| | |
| --- | --- |
| Full name | Mahmood Yakubu |
| Gender | Male |
| Year of birth | 1962 |
| Age | 61 years (as of 2023) |
| Place of birth | Bauchi State, Nigeria |
| Current residence | Nigeria |
| Nationality | Nigerian |
| Ethnicity | Black |
| Religion | Islam |
| Sexuality | Straight |
| Hair colour | Black |
| Eye colour | Dark brown |
| Alma mater | Kobi Primary School, Government Teachers College, Usmanu Danfodiyo University, Wolfson College, & University of Oxford |
| Profession | Academic, lecturer, guerrilla warfare expert, and INEC chair |
Who is the current INEC chairman?
The current chair of INEC is Mahmood Yakubu. He is also an academic, lecturer, and guerrilla warfare expert.
How old is Mahmood Yakubu?
Yakubu is 61 years old as of 2023. He was born in 1962 in Bauchi State, Nigeria. Not much is known about Mahmood Yakubu's family in the public domain because he prefers to keep his personal life away from the media.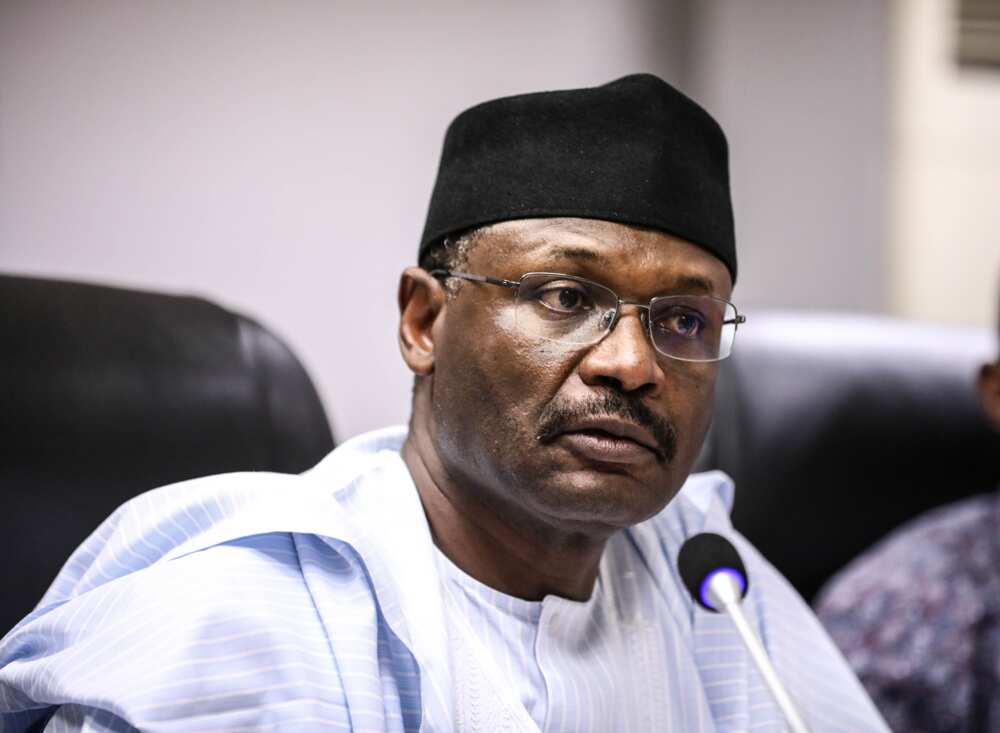 Educational background
Yakubu went to Kobi Primary School before proceeding to Government Teachers College in Toro for secondary education. He then joined Usmanu Danfodiyo University, then called the University of Sokoto.
He made history at the university for being the first Nigerian from the North to earn a First-Class Degree in History. The record is yet to be broken to date.
Later on, he joined Wolfson College in Cambridge, United Kingdom, for a Master of Philosophy (M.Phil) degree in International Relations. His education was facilitated by the Cambridge Commonwealth Trust Scholarship, and he graduated in 1987.
He then pursued his PhD in History at the University of Oxford and graduated in 1991. At Oxford, he was a three-time winner of the Overseas Research Students' Award of the Committee of Vice Chancellors of United Kingdom Universities.
He was 29 when he completed his doctorate. In 2013, he was awarded an honourary fellowship at the Nigerian Institute of Public Relations.
Career
The sitting INEC chairman, Mahmood Yakubu, has a rich and impressive career profile. He is a guerrilla warfare expert and Professor of History and International Studies.
He started his academic career at the University of Jos in 1986 as a graduate assistant. He went back to the same institution after his postgraduate studies.
He works as a lecturer at the Nigerian Defence Academy. He joined the academy in 1993 as a Senior Lecturer. He rose to the rank of Reader in 1995 and Professor in 1998.
Before becoming the INEC chairperson, he was the executive secretary of the Tertiary Education Trust Fund (TETT). He was appointed to this role in 2007 by Umaru Musa Yar'Adua, the president at the time.
During his tenure at TETT, he established a National Book Development Fund. The fund supported scholars in publishing over a hundred journals of professional associations. During the 2014 National Conference, he served as the Assistant Secretary of Finance and Administration.
On 21st October 2015, he was appointed the chairperson of INEC. Who appoints the INEC chairman? The president appoints the INEC chair. President Muhammadu Buhari appointed him for the role.
Who is the former INEC chairman? Mahmood Yakubu's predecessor was Amina Zakari. She was the former acting chair.
One of the milestones Yakubu has made is rolling out a new voting system for the 2019 general election. He is currently working closely with various stakeholders to ensure the 2023 general election is successful.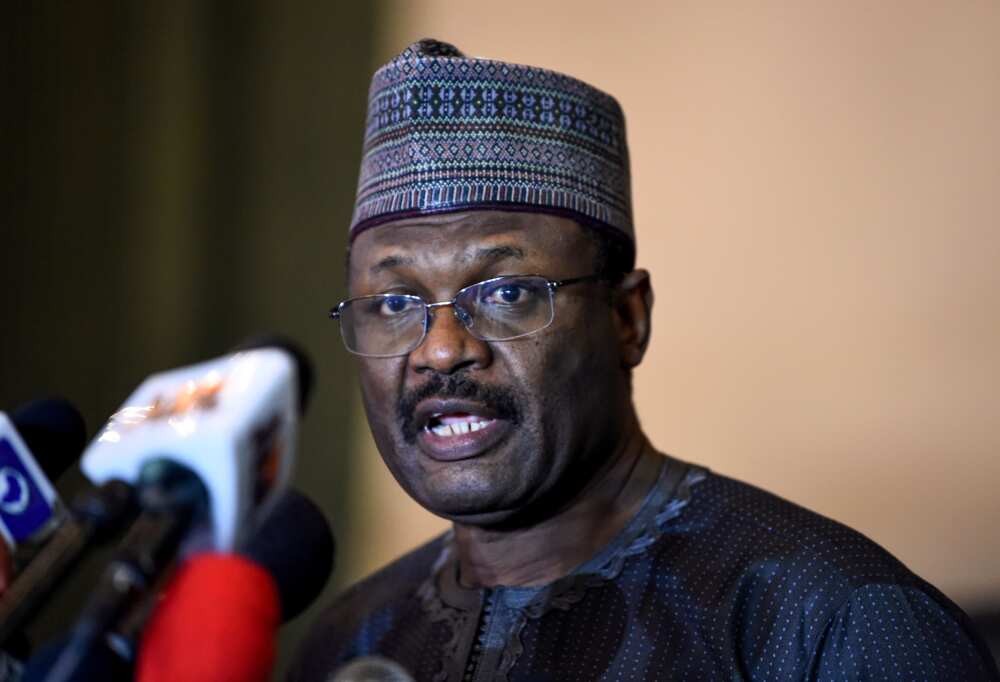 Names of INEC chairpersons from 1960 to date
Did you know INEC was established in 1998? Before then, the Federal Electoral Commission (FEDECO) was the electoral body in the country.
FEDECO was called and was established in 1960. Below is a list of INEC chairpersons from 1999 to date and those who served under FEDECO from 1960 to 1998.
| | |
| --- | --- |
| Chairperson's name | Years in office |
| Eyo Esua | 1964– 1966 |
| Michael Ani | 1976– 1979 |
| Victor Ovie-Whiskey | 1980– 1983 |
| Eme Awa | 1987– 1989 |
| Humphrey Nwosu | 1989– 1993 |
| Okon Uya | June– November 1993 |
| Sumner Dagogo-Jack | 1994– 1998 |
| Ephraim Akpata | 1998– 2000 |
| Abel Guobadia | 2000– 2005 |
| Maurice Iwu | 2005–2010 |
| Attahiru Jega | 2010– 2015 |
| Mahmood Yakubu | 2015– present |
Asset declaration controversy
Some influential people sought to remove Yakubu from office and frustrate the 2023 general election plans. They cited his failure to declare his assets as the reason for the removal.
A High Court of the Federal Capital Territory in Abuja threw out the removal suit. It also ordered security agencies to stop investigating him. The court's decision was praised by the coalition of United Political Parties and other socio-political organisations in the country.
Yakubu has since assured Nigerian voters that there is no plan to postpone the general election. INEC will be holding the forthcoming elections as scheduled.
Who was the first chairman of INEC?
The first chairperson was Ephraim Akpata. He is remembered as the man responsible for the 1998-1999 elections that re-introduced democracy in Nigeria in May 1999.
Who is the current INEC chairman in 2023?
The current chair is Mahmood Yakubu. He assumed office on 21st October 2015 after being appointed by President Muhammadu Buhari.
Who was the chairman of INEC between 1991 and 1993?
INEC did not exist between 1991 and 1993. At the time, FEDECO was in charge of Nigerian elections, and Humphrey Nwosu was the chairperson. He served from 1989 to 1993.
Who is the current INEC chairman? The sitting chairperson is Mahmood Yakubu. Yakubu is also an academic, lecturer, and guerrilla warfare expert.
READ ALSO: Atiku Abubakar's biography: education, net worth, businesses, family
Legit.ng recently published Atiku Abubakar's biography. Abubakar is a seasoned politician and businessman. He served as Nigeria's deputy president under former president Olusegun Obasanjo's tenure.
Abubakar is the presidential candidate forthe Peoples Democratic Party in the upcoming general election in 2023. Ifeanyi Okowa is his running mate.
Source: Legit.ng