Crop top styles with Ankara
Crop top styles with Ankara - Today a women's wardrobe does not exist without tops. Each Nigerian fashionista has a couple of stylish tops: everyday and evening. The crop top has a huge variety of styles. The top-tube is very tight to the body and made without straps. Hunter-top has regulated ties which are fixed around the neck and so on. Keep reading to get inspired and to choose something extra stylish for your ideal look.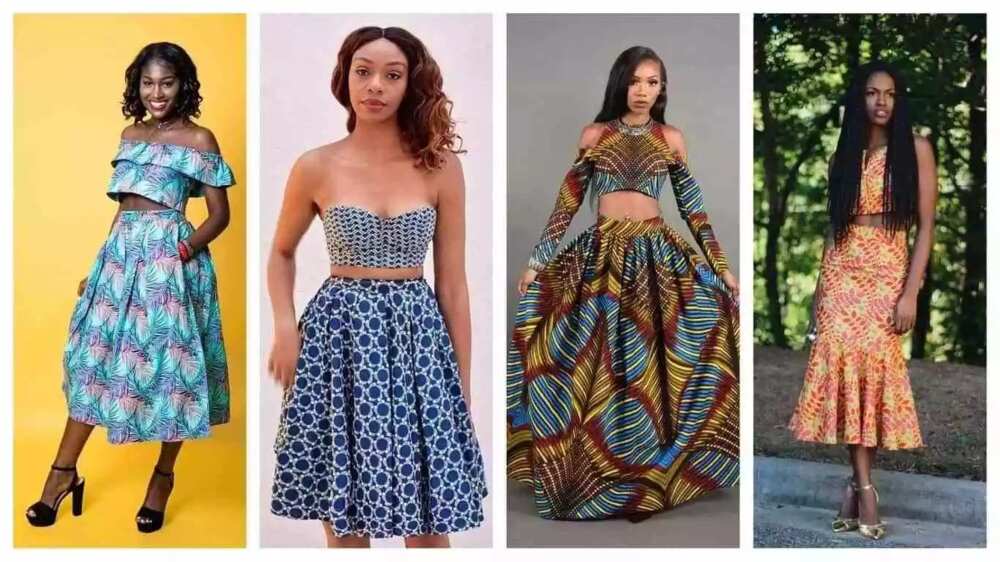 This fashion season promises to be hot. It applies not only to weather but also to the atmosphere in the fashion industry. Proclaiming femininity as the main idea of women outfits 2018, designers create items to decorate the figures of women. Femininity, chic, and romantic are the main features in 2018.
Let's talk about Ankara crop tops styles 2018.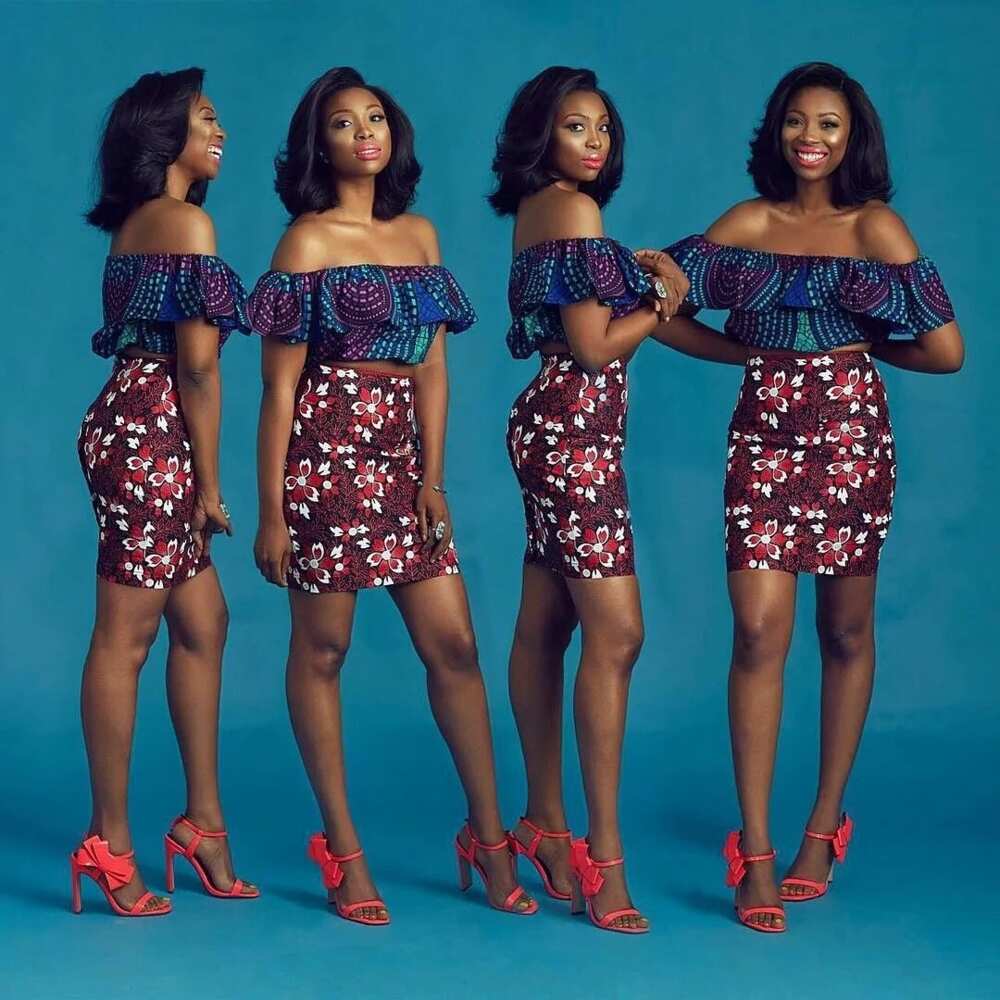 Trendy crop top styles
In the season 2018, designers paid much attention to the variety of styles. The bizarre forms of crop tops look like:
a weave of different fabric stripes,
a combination of draperies with transparent inserts or décor
romantic details as bows and flounces
And all these variations are perfectly combined with impeccable and almost sculptural tailoring. Ankara crop tops are worthy to take a cool place in your wardrobe.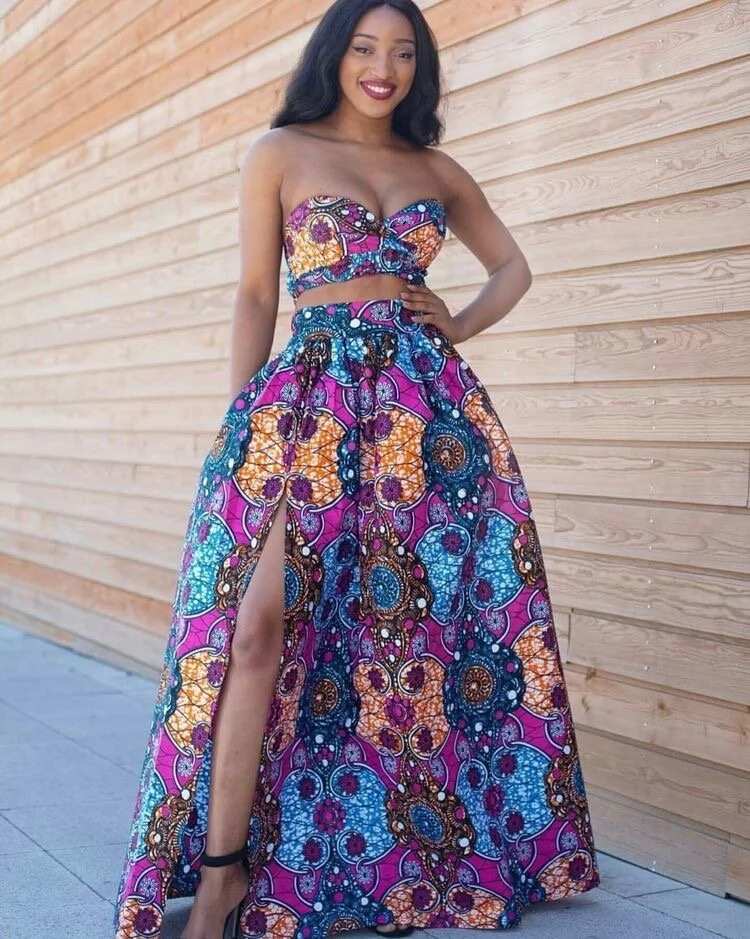 Ankara crop top is must-have in 2018. A variety of models allows any girl to choose a solution for her taste and figure. An option for the most daring fashionistas is a bando top offered by many designers.
The top straps also leave room for choice - from thin to wide or one shoulder. The open shoulder with a closed neck or an X-shaped neckline look futuristic and at the same time womanly. Minimalistic variations like short blouses are still relevant for events.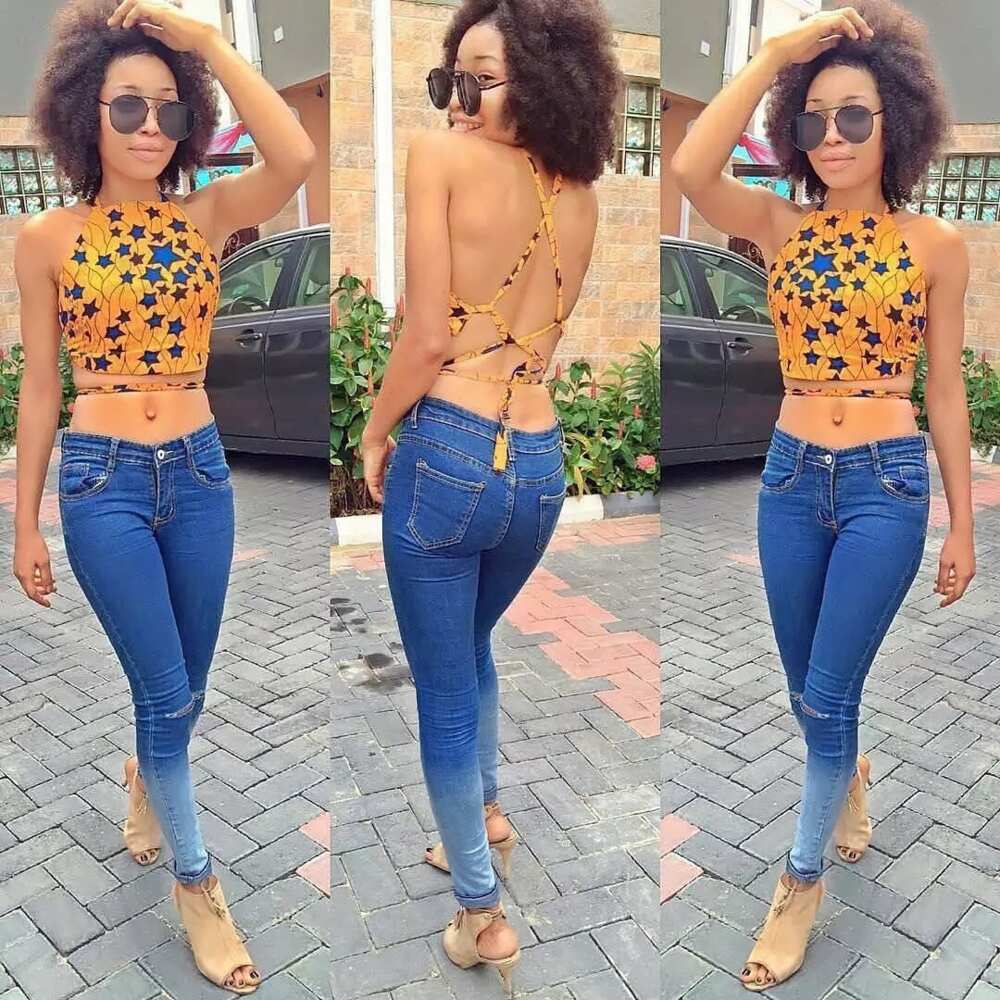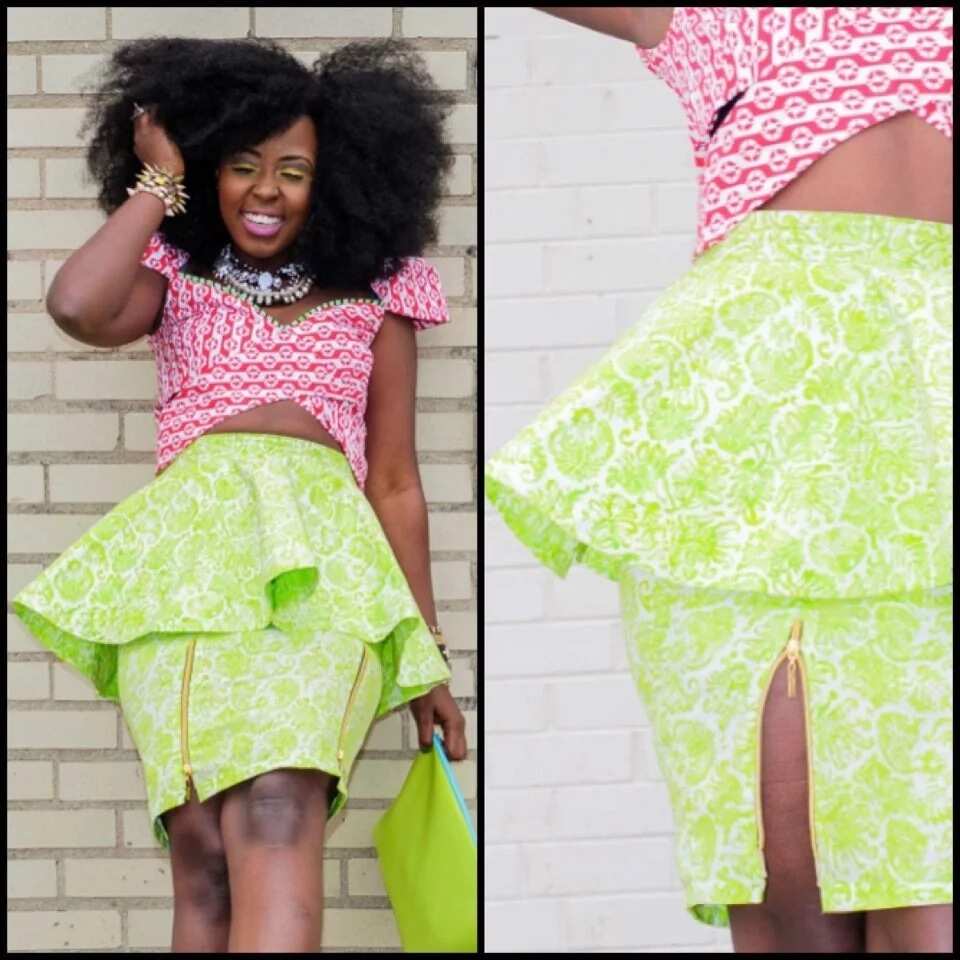 In the season 2018, designers offer to demonstrate not only a tucked up tummy. Ankara tops of the usual length with a deep neckline or an open back are also in trend. The tailoring cannot be only fitted. A-silhouette remains popular. The elongated and asymmetric options are not less original and feminine. And for fans of an active lifestyle, we have great news: sports chic is again relevant, and crop tops are not an exception.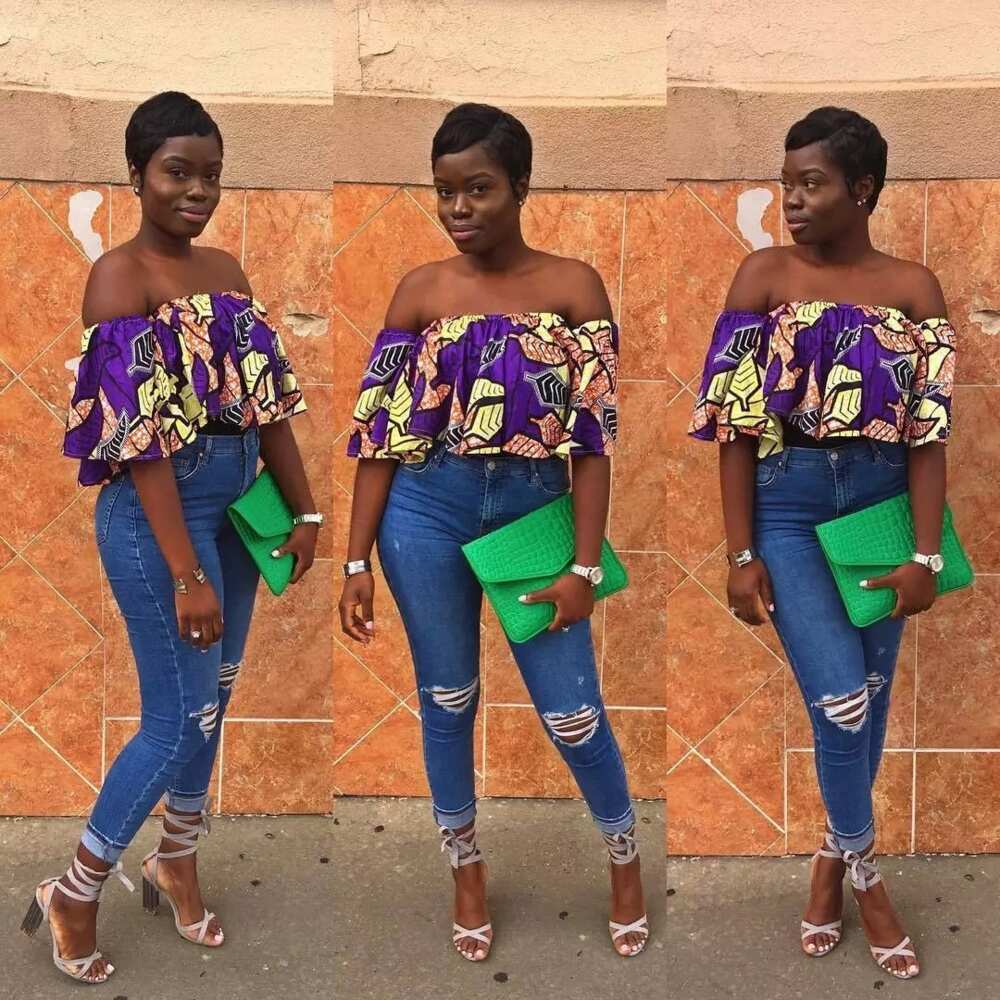 In hot weather, you don't need to overload your style with excessive detail. In this case, the decor of trendy Ankara tops is very simple or completely absent. The only exception is the flounces of different widths. They can even cover the top completely. Besides, the sequins and metal details are relevant too.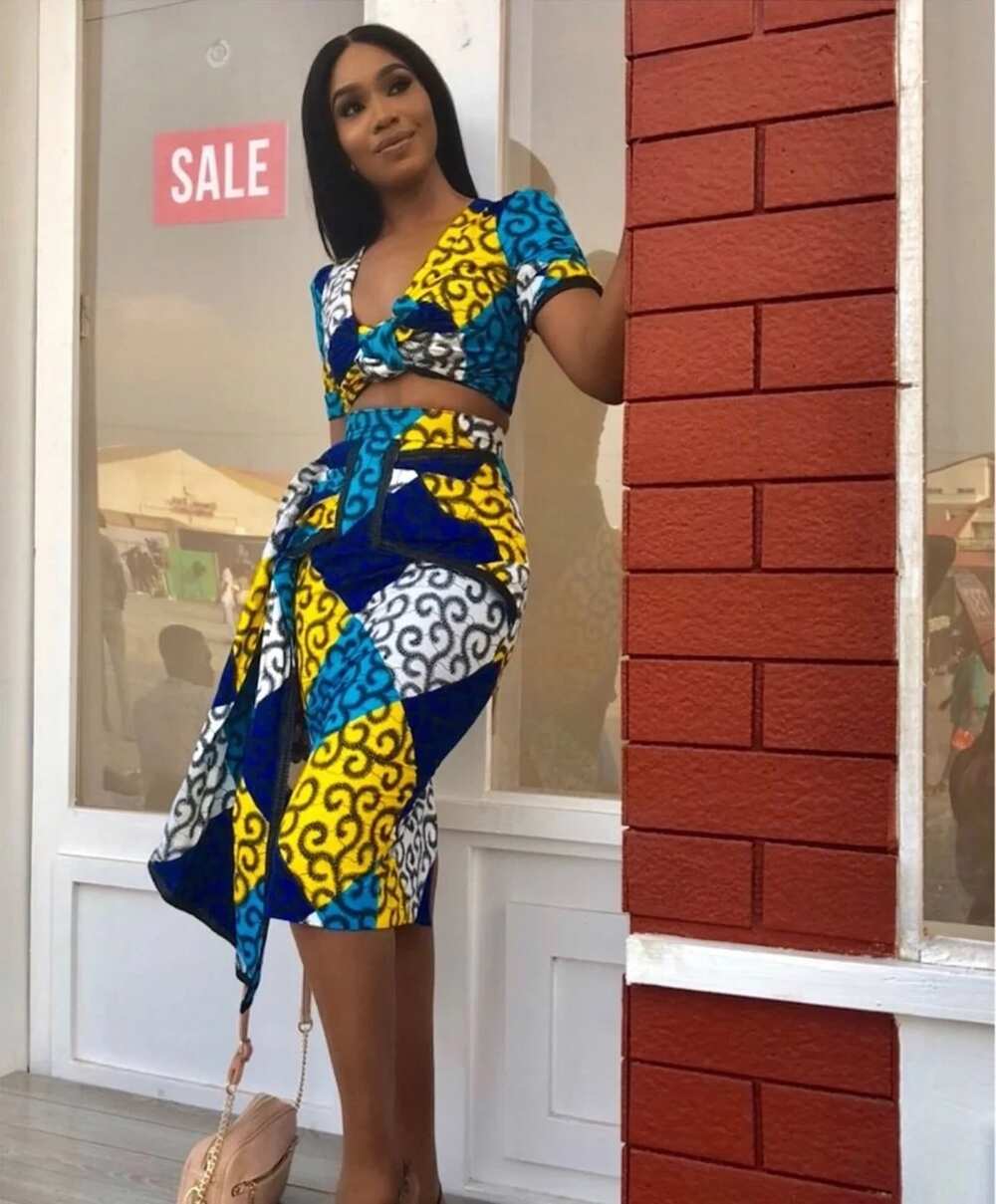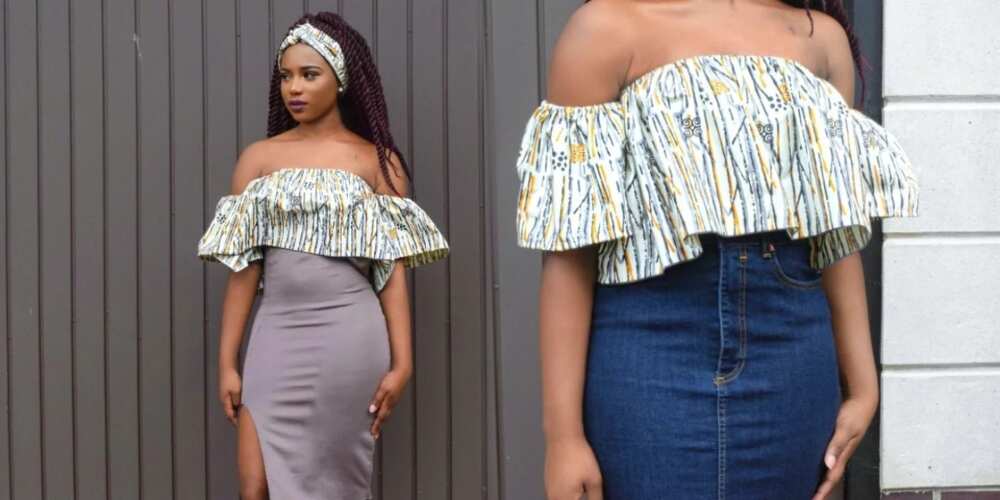 Color solutions for crop top 2018 are mostly chosen in a gentle pastel range. But bright colors should not be written off, as well as a monochrome palette. So, to pick a top to anyone outfit is not difficult. Particularly appropriate attire is a crop top with a pencil skirt, trousers, and shorts. As for the prints and patterns, the graphics and animalistic motifs, abstractions and unfading large floral patterns prevail.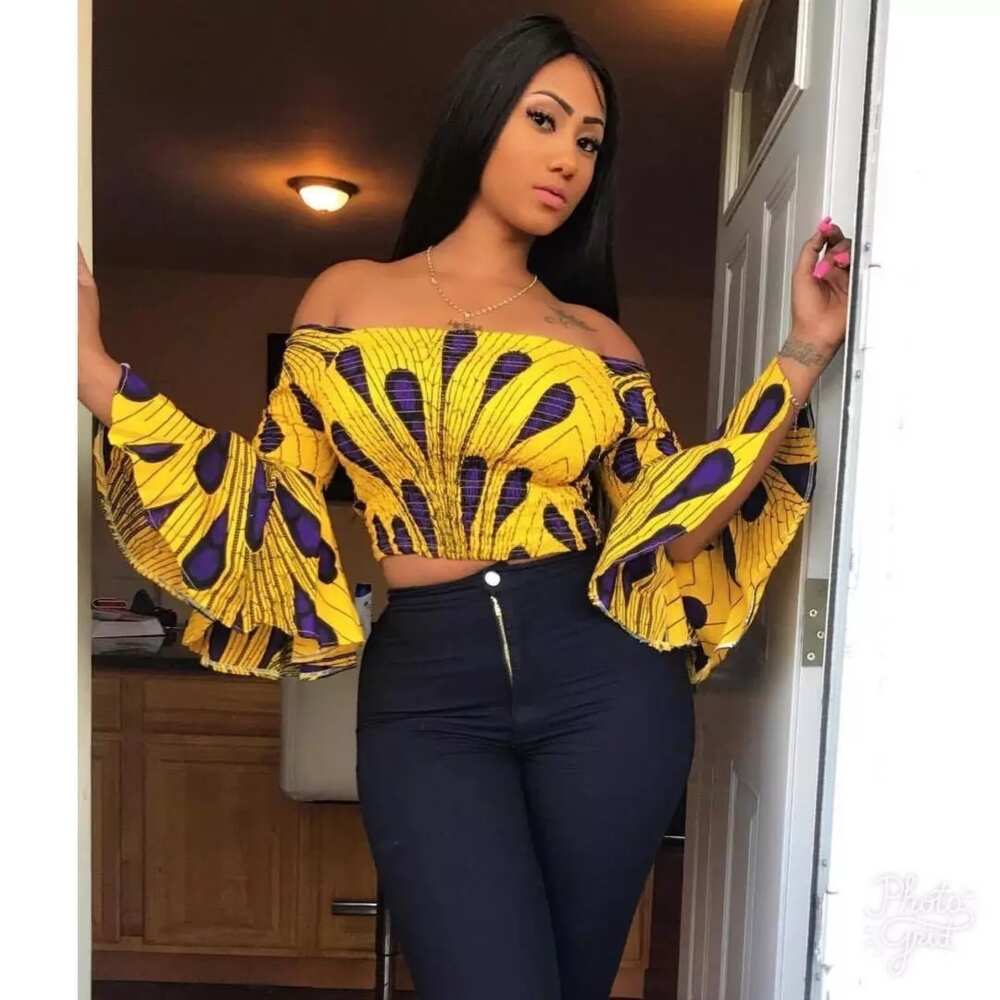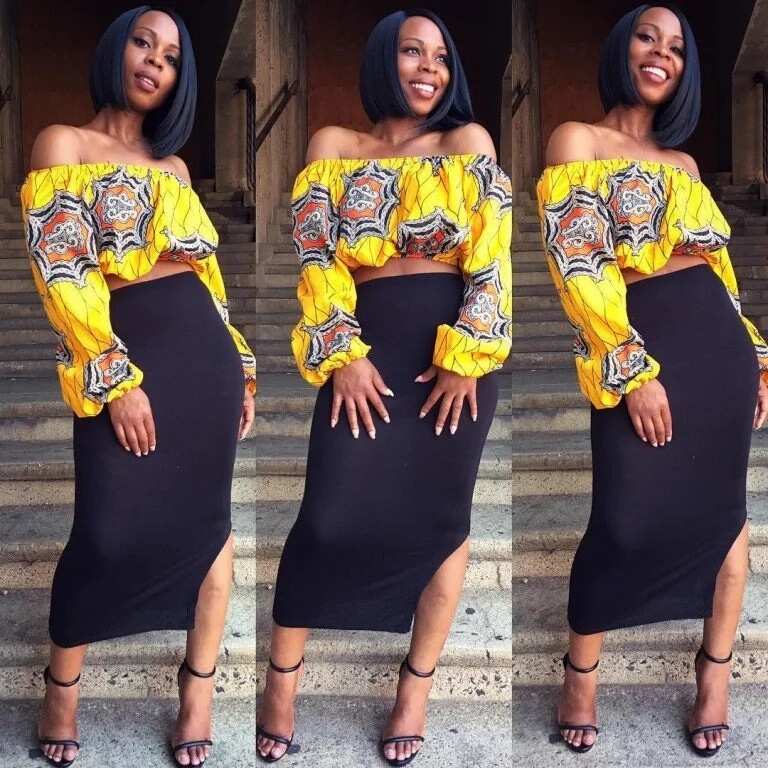 Their color scheme is quite diverse and saturated with bright colors, but most of all, the color of 2018 is yellow. Besides, top of coral tones refreshes any image. Blue tops and red options attract attention too. Young women are well suited for flashy tones, but for middle-aged ladies, it's preferable to take a trendy top in pastel colors.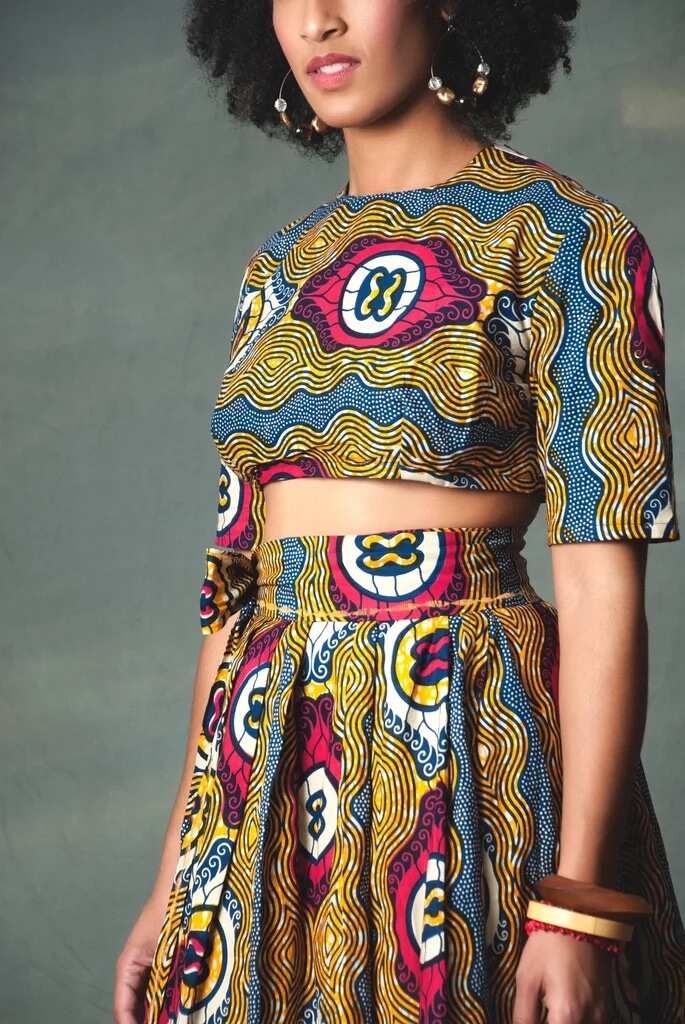 Designers have made styles in casual and office styles as well as for special occasions. Before you go shopping, it's worth to pay attention to one thing – crop tops demand an ideal shape. You can hide extra pounds in the lower abdomen wearing a suitable skirt or trousers. After making sure that you can wear a short top, think in advance about its combination with other items in your wardrobe.
READ ALSO: Ankara maternity styles in Nigeria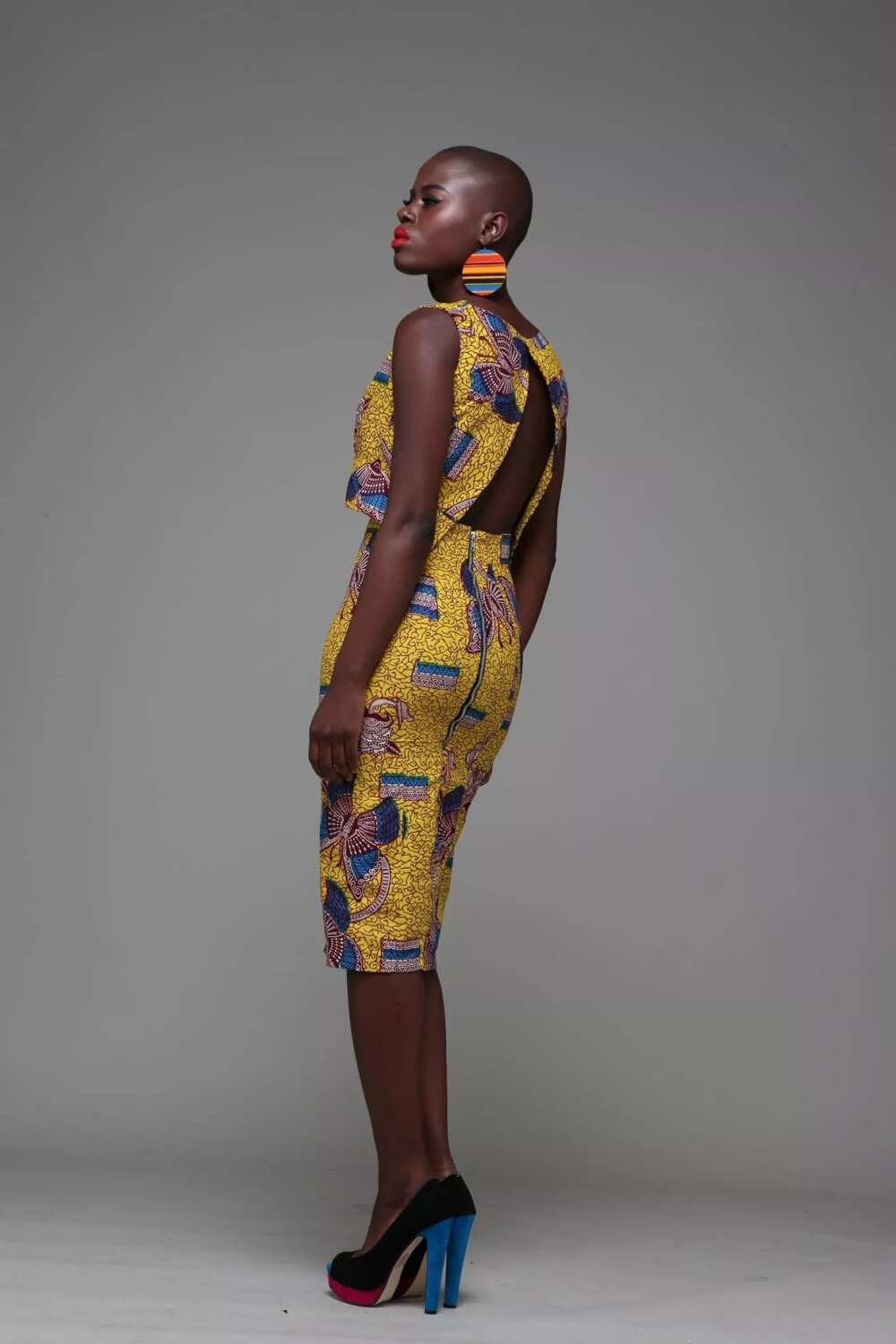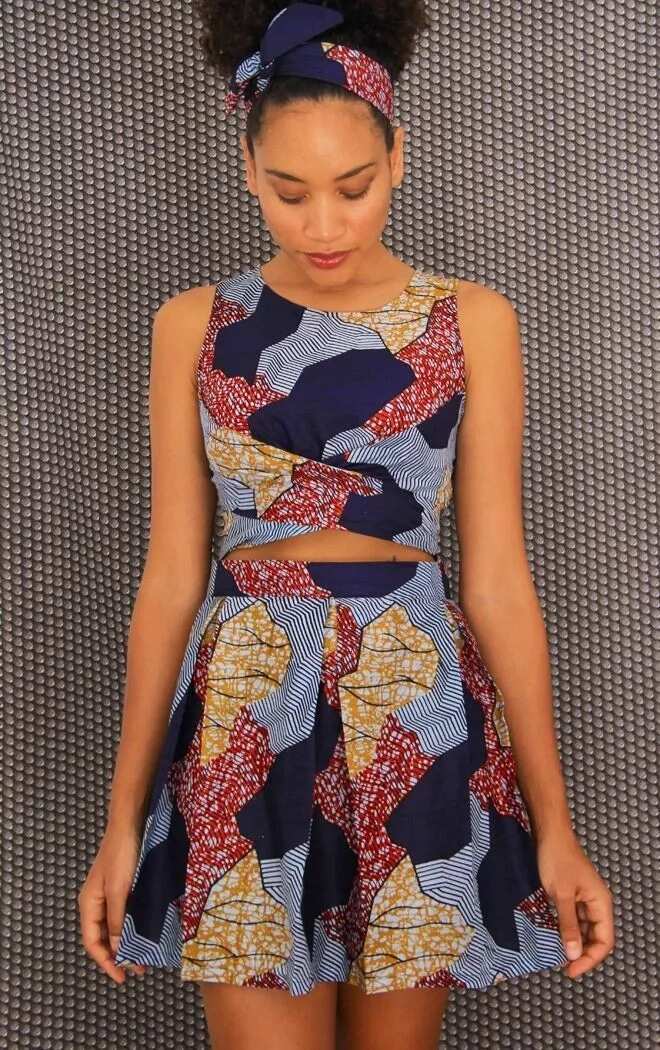 Crop top and skirt
If you have a beautiful tummy, but you slightly complex about nonideal thighs, wear a short skirt with an overstated waist. This style leaves only a small part of the body visible. So you don't leave fashion behind and set too much for the show.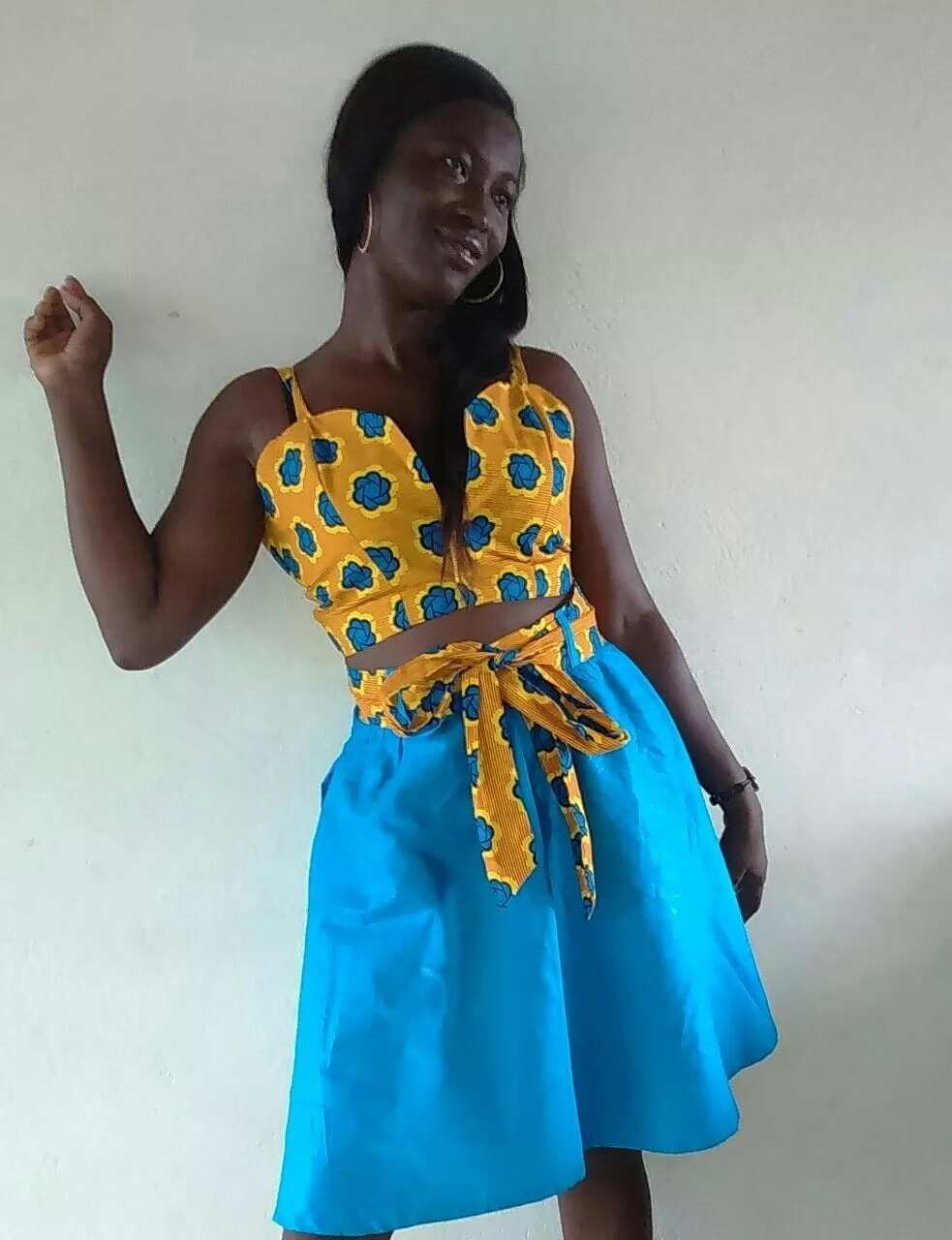 A skirt with a wide belt looks very beautiful. The belt can be decorated with rhinestones, appliqué or embroidery. It can be the same color as the skirt or contrast with it. Remember: the skirt should be short in no case. A short top and a short skirt with an overstated waist look extremely vulgar. Feel free to choose the length of the midi skirt. An overstated waist doesn't allow your legs to seem shorter.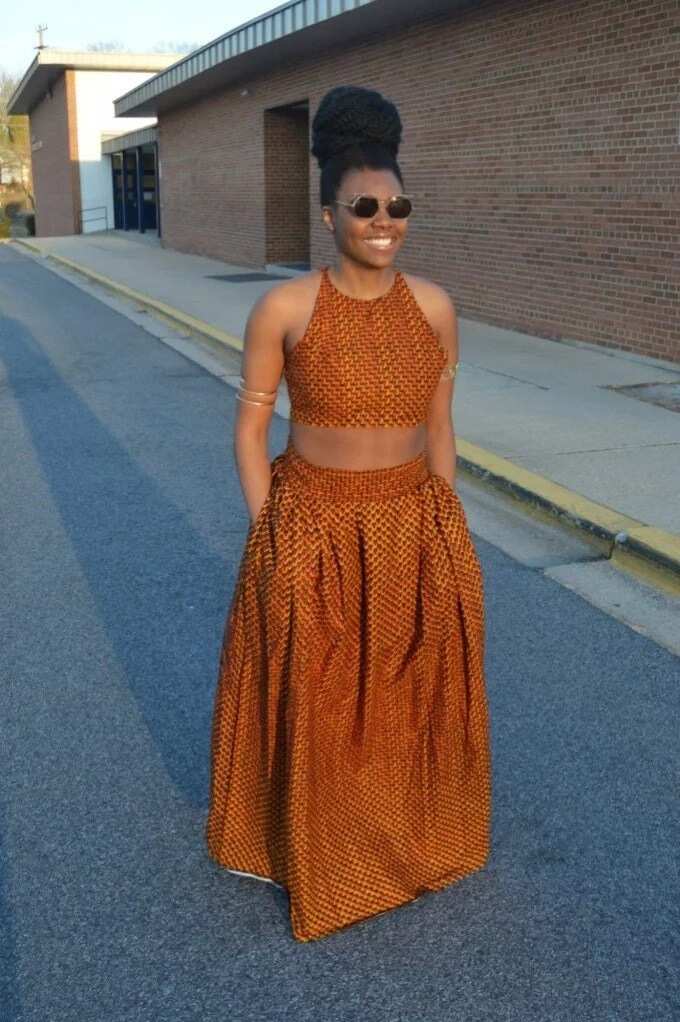 If you want a perfect combination, the maxi skirt and the short top look no less elegant. You can make surprisingly harmonious combinations. A bright free skirt, a crop top of sports tailoring and sandals on a flat sole is an excellent outfit for walking around the city.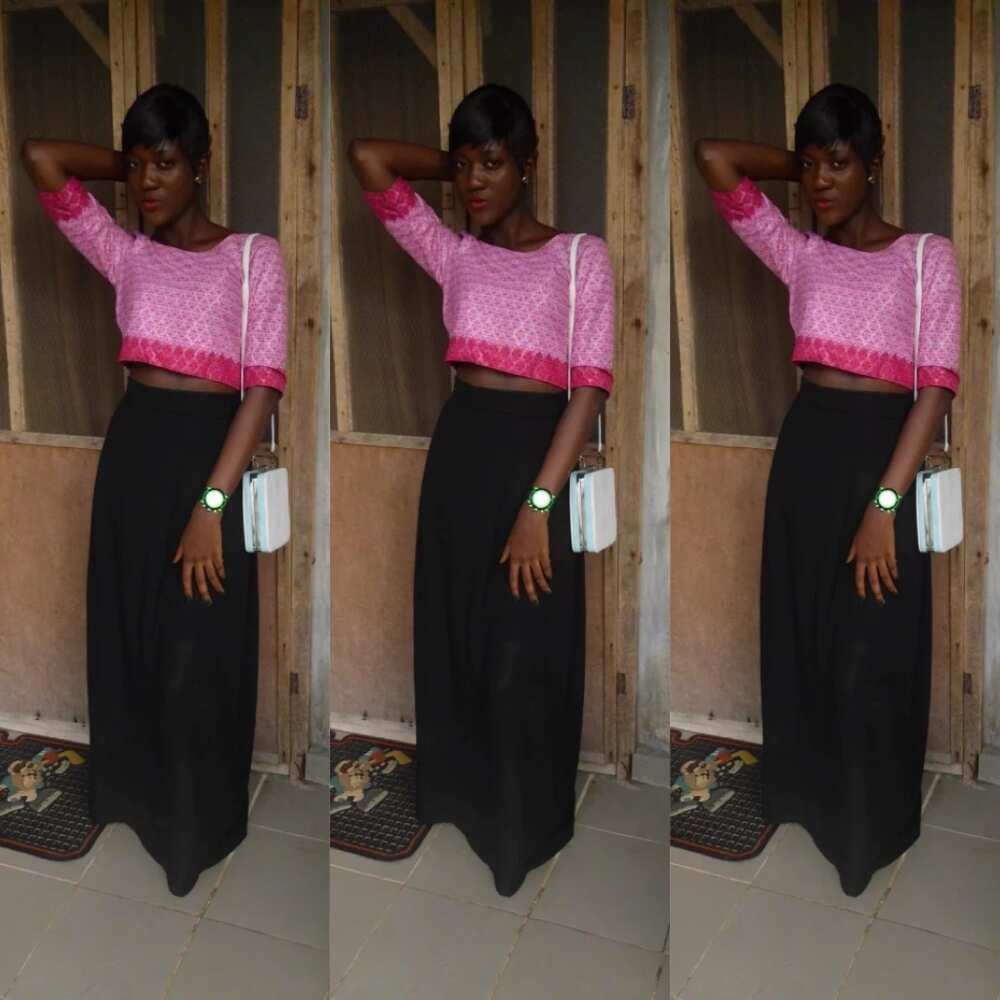 A long skirt made of organza and Ankara crop top with lace look very romantic. Black maxi-skirt and Ankara beaded crochet-top is quite a classic and elegant combination.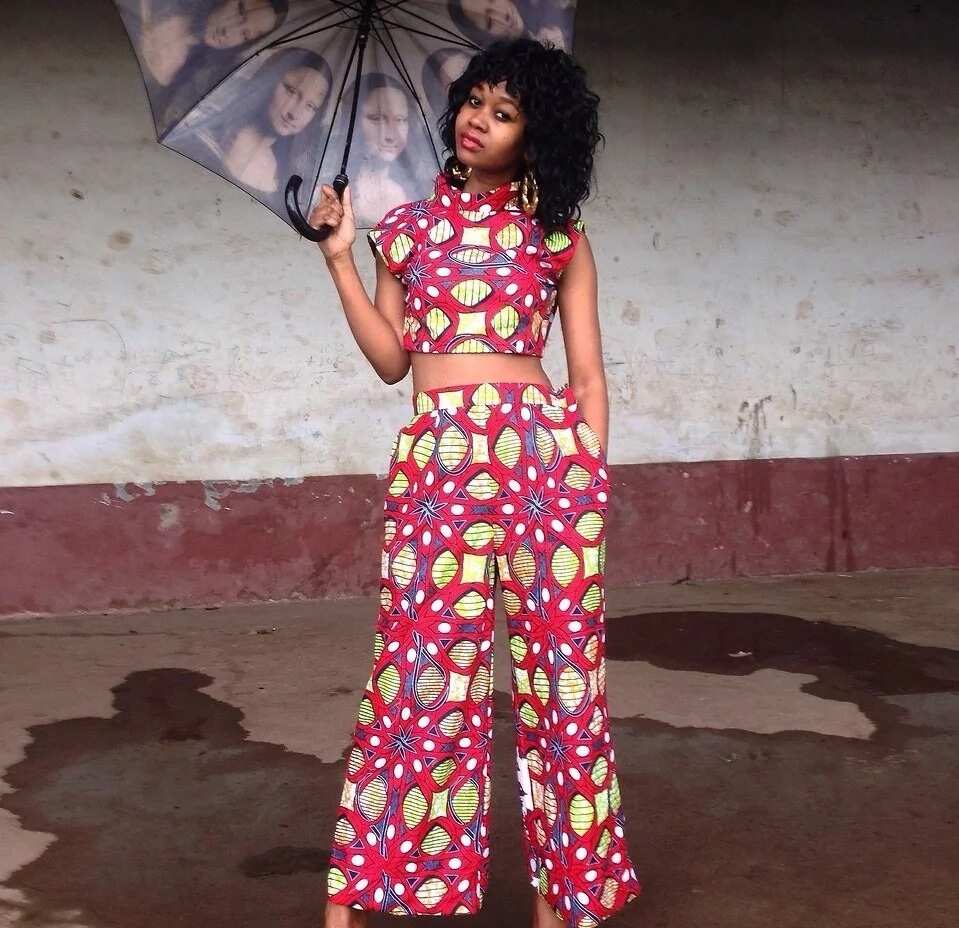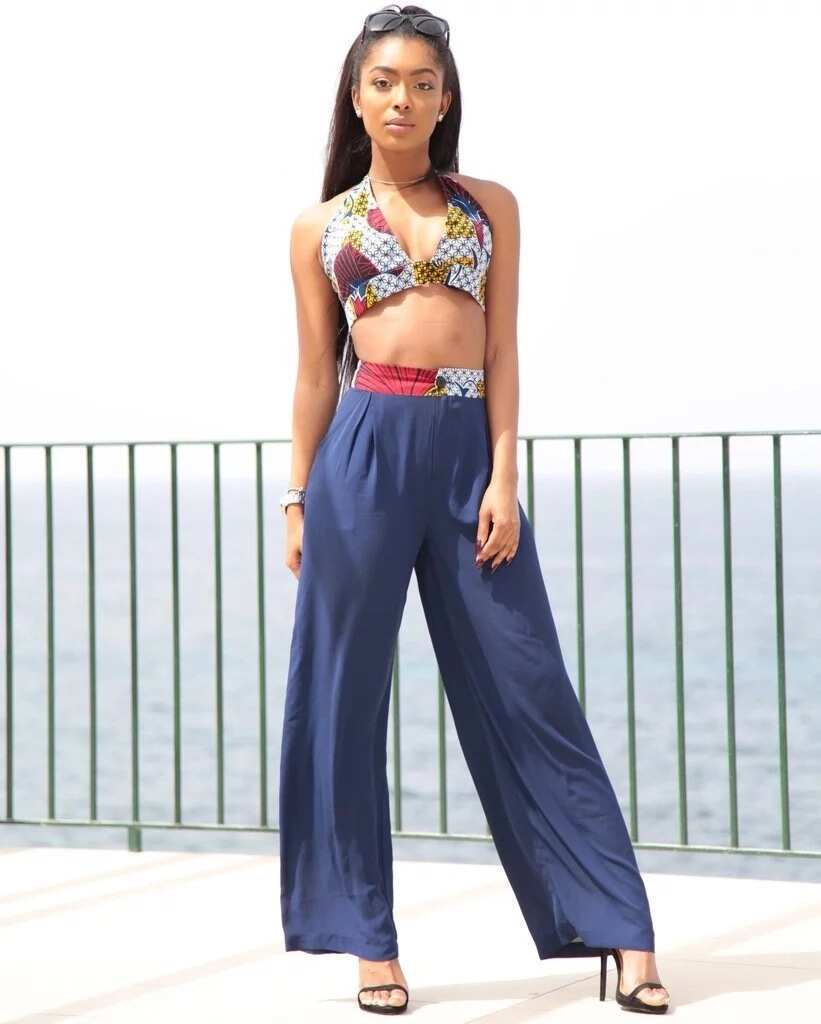 Ankara trouser and top
It's much easier to find a suitable crop-top for trousers. A simple and elegant set is a suit. It perfectly combines with the top. But you should take trousers with a high waist. Such trousers are trendy this season. If you take a multi-colored bottom the top should be plain, and vice versa. In this case, a white crop top in combination with bright trousers attracts attention.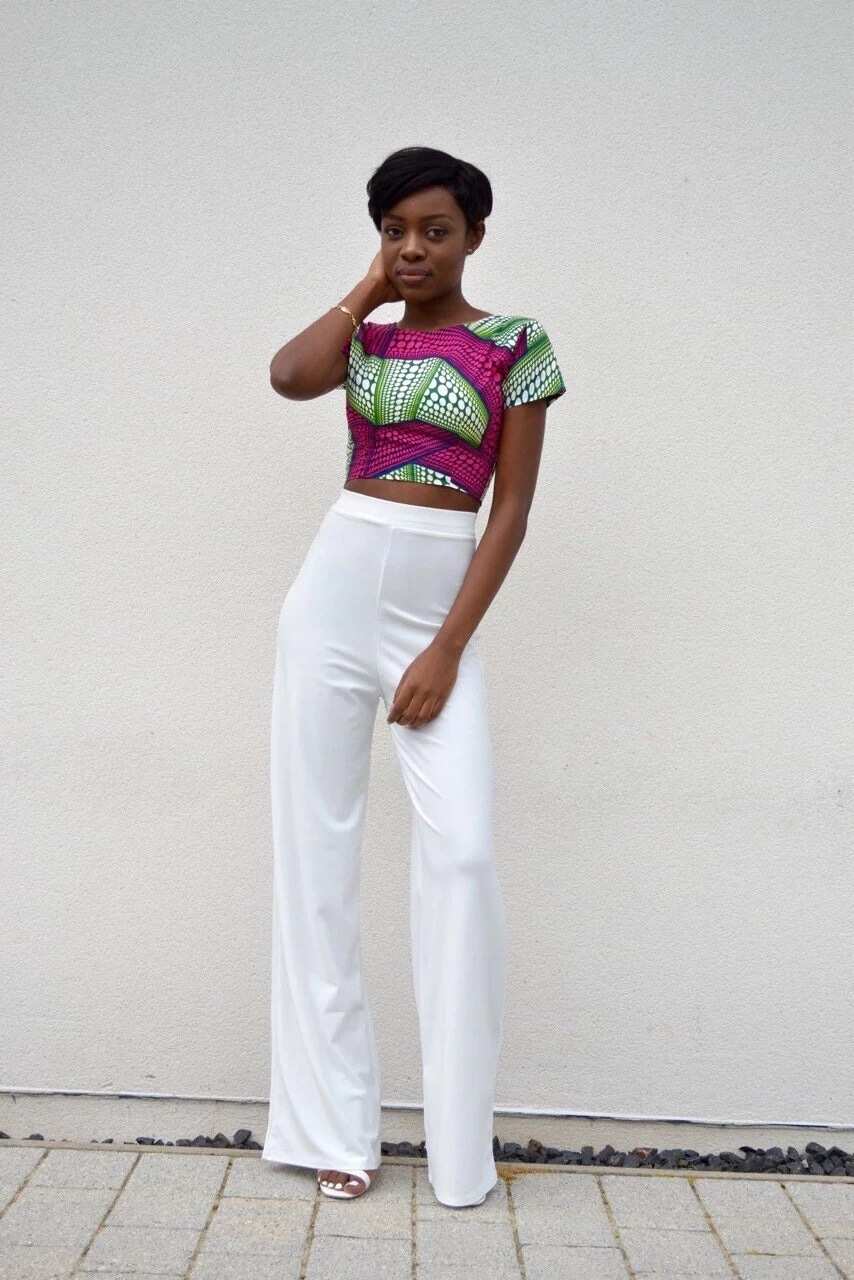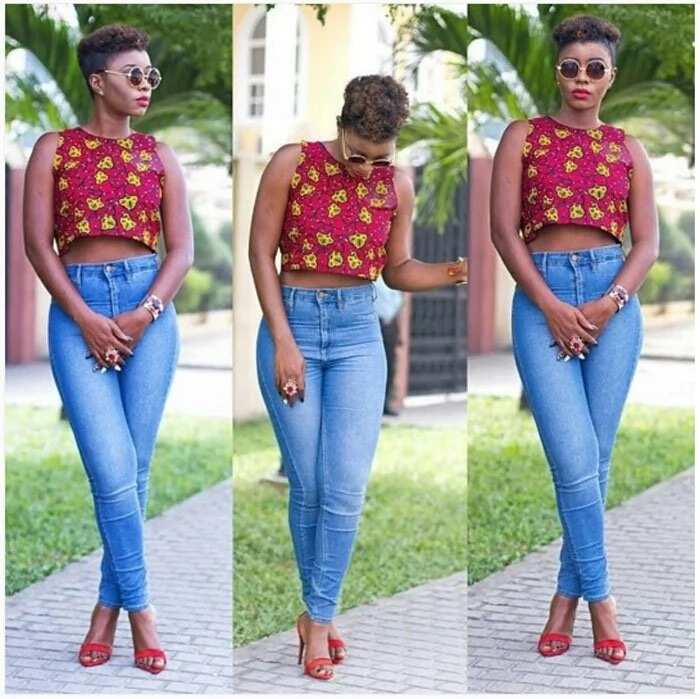 Also, it's worth playing on the contrast of styles. If the top is tight, then the trousers should be wide (for example, culottes), and a loose short crop top is suitable for narrow and skinny pants.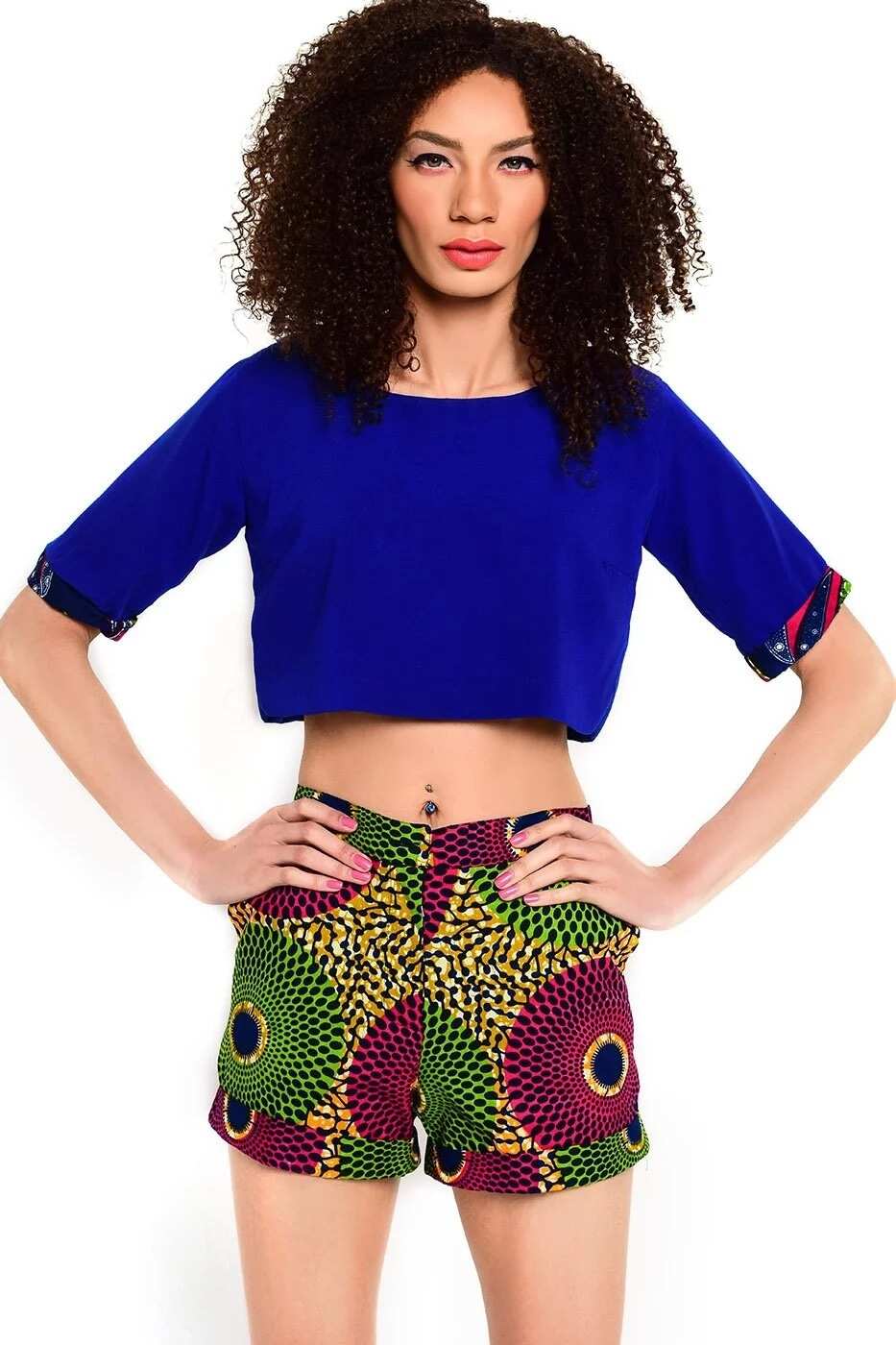 Crop top and shorts
An excellent combination for summer walks is a crop top with shorts. Overstated waist with large pockets helps to hide the shortcomings of a female figure.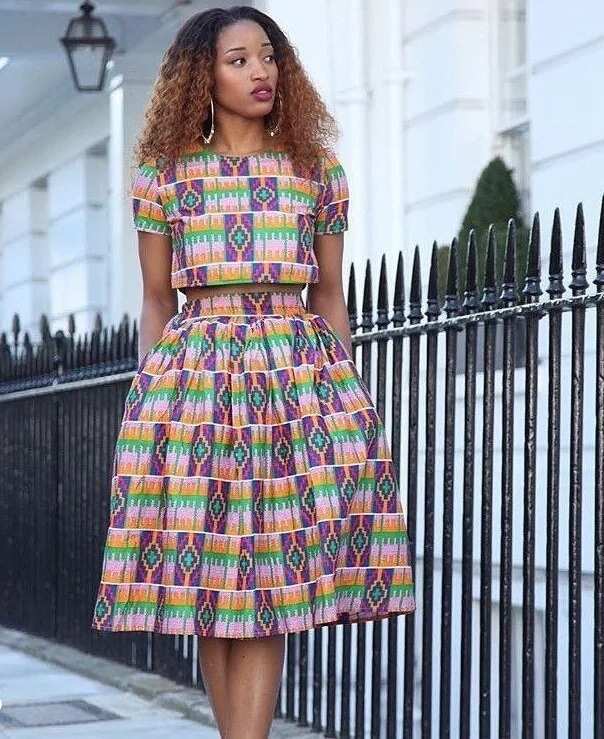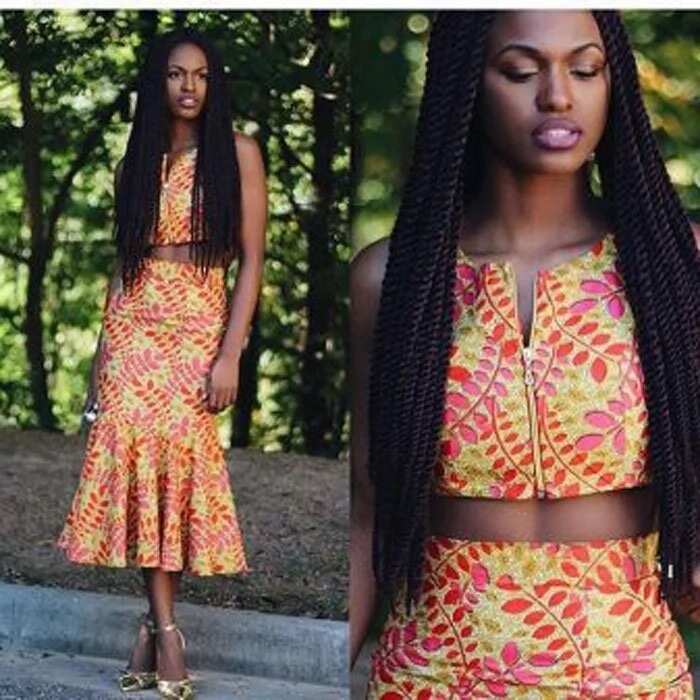 Images with crop top styles
The universal item like a crop top can be used in different styles
A combination of top and skirt or trousers with an overstated waist serves as a business look. You can add a jacket to this style.
Creating a romantic image you cannot do without ruches, lace, and flying elements. To a light top, it's necessary to choose a long flowy skirt. The second set can be a short floral dress and crop top with the same print.
Those who prefer an active lifestyle and casual style can take a combination of Ankara top with shorts, leggings, and jeans.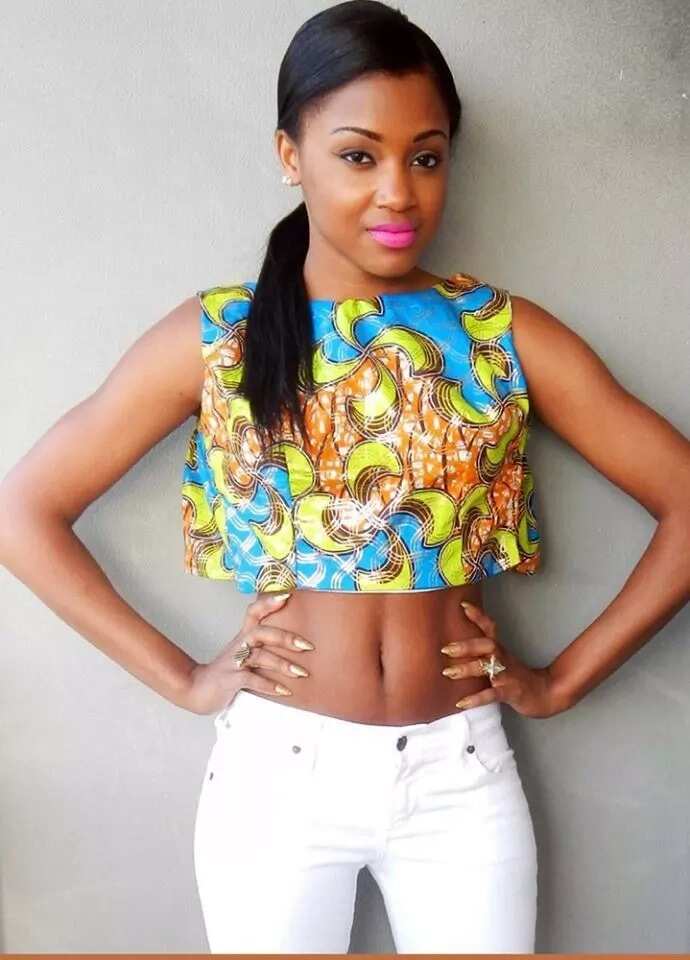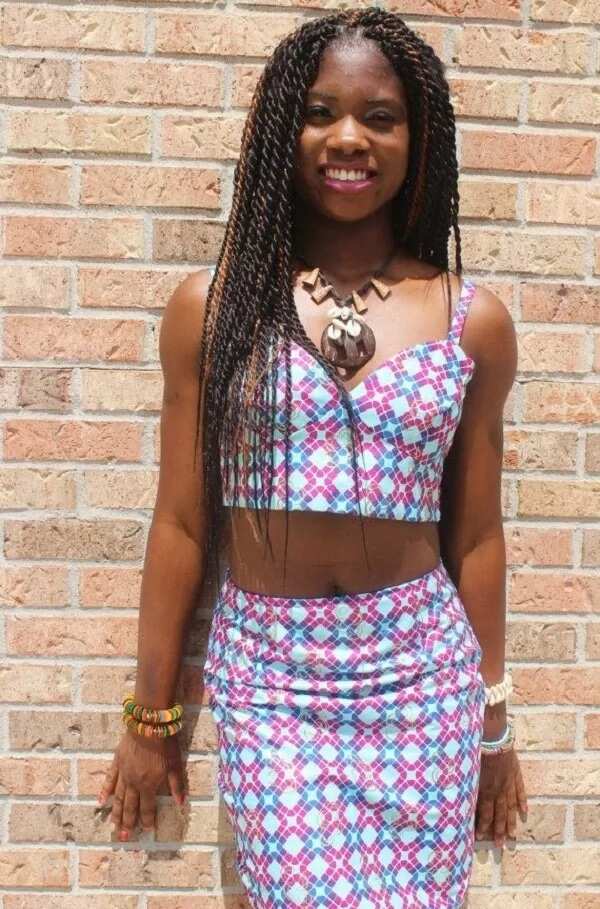 Crop tops came to our life from gyms. Today they have acquired the scale of the most urgent thing in the wardrobe. You can adapt it to any set of clothes.
READ ALSO: Get chic in Ankara gowns
Source: Legit.ng