Natural hair can be stressful if you don't know how to soften natural hair texture without damaging it even more. Here, you will find several useful tips on making your hair soft, more relaxed, and healthy without any special means for straightening.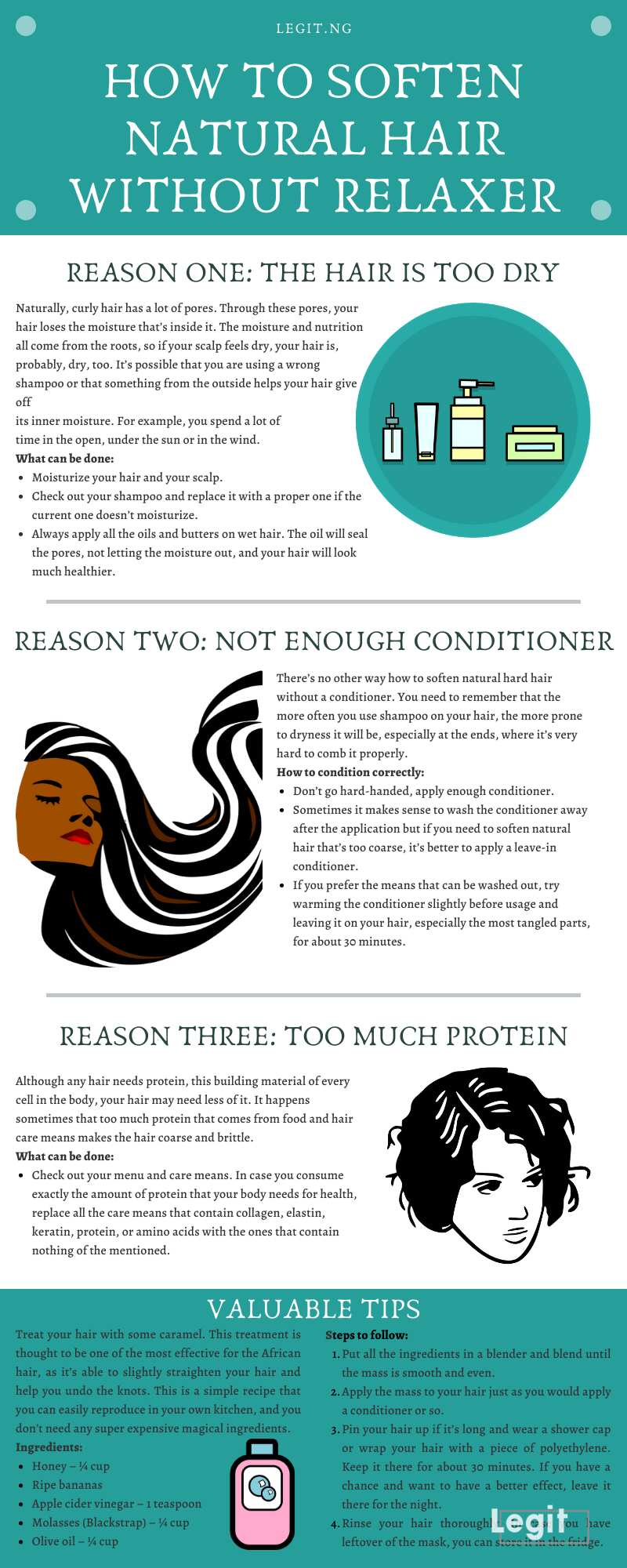 Several reasons why your natural hair is so hard
If you are fighting with what is called "hard" natural hair, you need to know that there are three basic reasons why it is so hard, tangled, and why it looks as it does. Let's check them out together and figure out some useful soften natural hair tips.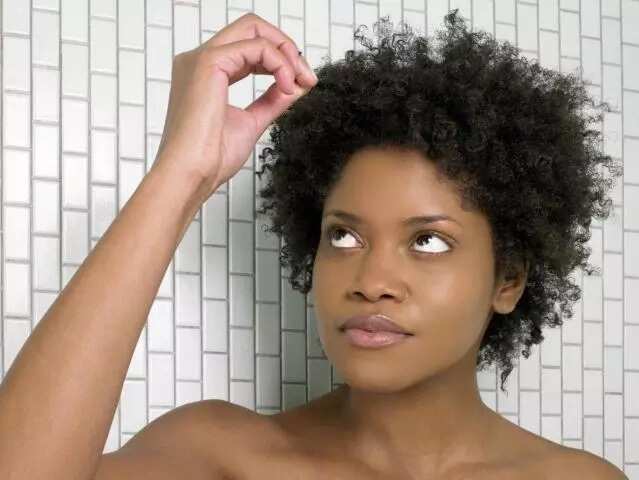 READ ALSO: How to make black soap shampoo for natural hair
Your hair is too dry. What does it mean? Naturally, curly hair has a lot of pores. Through these pores, your hair loses the moisture that's inside it. The moisture and nutrition all come from the roots, so if your scalp feels dry, your hair is, probably, dry, too. It's possible that you are using a wrong shampoo or that something from the outside helps your hair give off its inner moisture. For example, you spend a lot of time in the open, under the sun or in the wind.
What can be done in this case? It's necessary to moisturize your hair and your scalp. Check out your shampoo and replace it with a proper one if the current means doesn't moisturize. Besides that, you need to remember that there are no oils or butters, which are able to moisturize without moisture.
They will never work on dry hair if you don't apply water first. Remember: always apply all the oils and butters on wet hair. The oil will seal the pores, not letting the moisture out, and your hair will quickly start to look much healthier and smoother.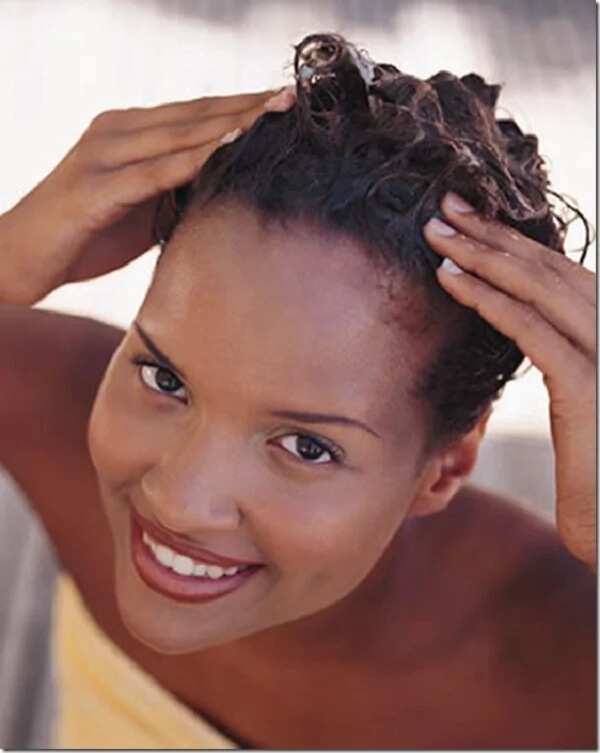 You don't use enough conditioner. There's no other way how to soften natural hard hair without a conditioner. You need to remember that the more often you use shampoo on your hair, the more prone to dryness it will be, especially at the ends where it's very hard to comb it properly. If you don't like, so to say, chemical ones that are sold with other hair care means, you can always search for organic options.
How to condition correctly? Don't go hard-handed, apply enough conditioner and you will see how much softer your hair will be. First of all, it will help you disentangle the knots that often appear at the ends of hard curly hair. Then, you will notice how much shinier your hair will be after enough conditioner. Finally, you will feel the difference with your own hands when you start to comb and do your hair after the conditioner. It will be less frizzy and much more flexible.
Sometimes it makes sense to wash the conditioner away after the application but if you need to soften natural hair that's too coarse, it's better to apply a leave-in conditioner. It will stay on your hair and protect it from the environmental impact until the next washing. If you prefer the means that can be washed out, try warming the conditioner slightly before usage and leaving it on your hair, especially the most tangled parts, for about 30 minutes.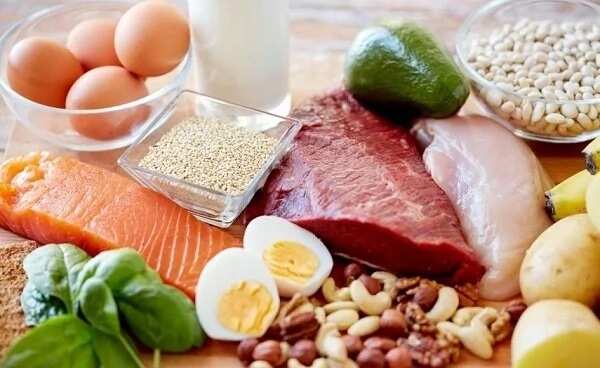 You consume too much protein. Although any hair needs protein, this building material of every cell in the body, your hair may need less of it. It happens sometimes that too much protein that comes from food and hair care means makes the hair coarse and brittle.
If you suspect protein, check out your menu and care means. In case you consume exactly the amount of protein that your body needs for health, replace all the care means that contain collagen, elastin, keratin, protein, or amino acids with the ones that contain nothing of the mentioned.
Several tips on how to soften natural hair curls without chemicals
Many people want to know how to soften natural hair and make it healthier without any chemical means like conditioners, manufactured hair masks, or stuff like that. Okay, if you don't mind spending some time in the kitchen, preparing a natural treatment for your hair, here we have a couple of recipes to help you learn how to soften natural hair.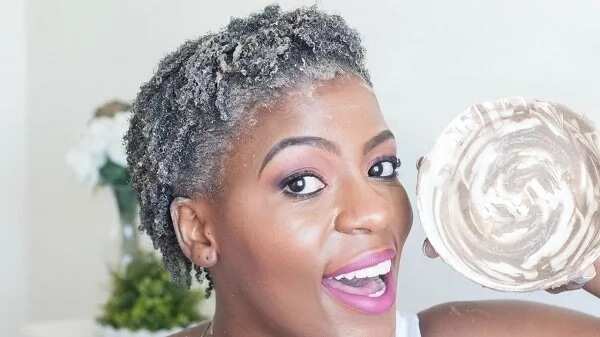 Treat your hair with some caramel. This treatment is thought to be one of the most effective for the African hair as it's able to slightly straighten your hair and help you undo the knots. This is a simple recipe that you can easily reproduce in your own kitchen, and you don't need any super expensive magical ingredients.
You will need the following:
Honey – ¼ cup
Ripe bananas (it's possible to use baby banana food because it's washed away easier than bananas)
Apple cider vinegar – 1 teaspoon
Molasses (Blackstrap) – ¼ cup
Olive oil – ¼ cup
Put all the ingredients in a blender and blend until the mass is smooth and even. Apply the mass to your hair just as you would apply a conditioner or so. Pin your hair up if it's long and wear a shower cap or wrap your hair with a piece of polyethylene. Keep it there for about 30 minutes. If you have a chance and want to have a better effect, leave it there for the night. When you think it's enough already, rinse your hair thoroughly. In case you have leftover of the mask, you can store it in the fridge.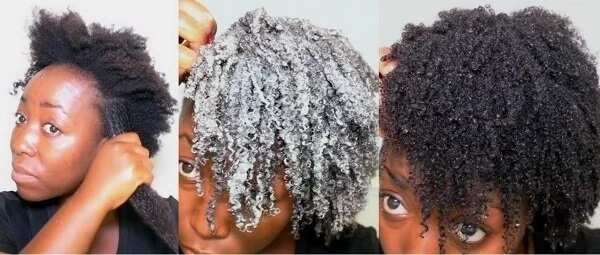 Another method on how to soften natural hair involves treating your hair with coconut milk. It's another effective way to soften natural hair at home with the help of quite usual ingredients.
Coconut milk – 1 can
Honey – 2 tablespoons
Coconut oil – 2 tablespoons
Yogurt (plain) – 4 tablespoons
Lime – 1 (you will need juice)
Cornstarch
Mix everything except the cornstarch in a bowl, mix to smoothness. Then, add cornstarch by ½ teaspoon at a time until you see the mask is thick enough to be applied to your hair. Apply it on the freshly washed hair. Leave it for 30 minutes and then wash away thoroughly.
As you can see, there's nothing too complicated about the above-mentioned hair care tips and treatment options used when learning how to soften natural hair. You can easily do all this at home and see your hair much softer, shinier and more obedient. There are leave-in means, which are meant to be applied to hair ends directly.
Maybe, if you experience more tangling closer the ends, these means will be useful to you. As well, it's a good idea not to use a hair dryer or, if you can't do without it, simply choose the coolest possible mode. Too much heat from such devices can cause additional dryness and dehydration to your hair.