Patricia Heaton bio: age, height, net worth, family
Three-time Emmy award winner Patricia Heaton is starring in the new CBS sitcom, 'Carol's Second Act' , that premiered on Thursday, September 26, 2019. The American actress is popularly known for her role as Debra Barone on 'Everybody loves Raymond'. She has bagged several Screen Actors Guild(SAG) nominations for her outstanding performance. She also starred in the classic comedy series 'The Middle' as Frances 'Frankie' Heck.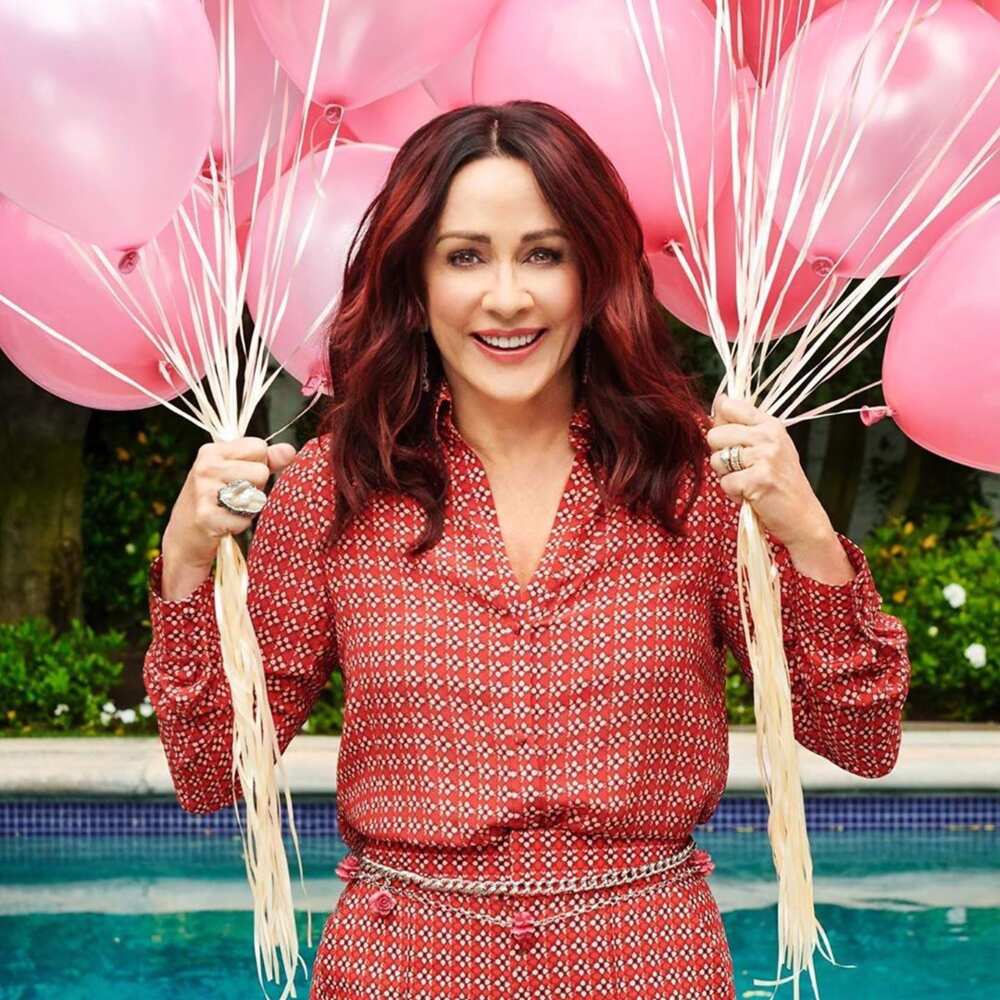 How old is Patricia Heaton? Patricia Helen was born on March 4, 1958, in Cleveland, United States. Patricia Heaton age is currently 61 years. She is a talented actress and comedian. She has won two Emmy awards for Outstanding Lead Actress in a Comedy Series for her role in 'Everybody Loves Raymond.'
Profile summary
Name: Patricia Helen Heaton
Age: 61 years
Date of birth: 4th March 1958
Place of birth: Bay Village, Ohio, United States of America
Nationality: American
Zodiac sign: Pisces
Eye colour: Brown
Natural hair colour: Brown
Father: Chuck Heaton
Mother: Patricia Heaton
Spouse: David Hunt
Siblings: Alice, Sharon, Frances, Michael
Children: Joseph Charles, Daniel Patrick, John Basil, Samuel David
Profession: Acting
Net worth: $40 million
Family background
The actress was born to sportswriter, Chuck Heaton and mother Patricia Heaton. Chuck Heaton was a sportswriter for 'The Cleveland Plain Dealer'. He died on February 2008 at the age of 90.
Her mother passed on when she was 12 years old. She is the fourth of five children. Heaton has three sisters; Sharon, Alice and Frances and one brother, Michael. She was born into a Catholic family. Her sister, Sharon, is a Dominican nun in Nashville and her brother, Michael, is a columnist for 'The Plain Dealer.'
Patricia Heaton career
Patricia attended Ohio State University, where she graduated with a Bachelor's degree in Drama (1980). The American actress made her first Broadway appearance in the act 'Don't Get God Started'. Later, she started an acting company called Stage Three with her fellow students. Her performance in their first production 'The Johnstown Vindicator' caught the eyes of casting directors. She then got a recurring role in 'thirtysomething' and a starring role in the series 'Someone Like Me' (1994) and the movie 'Miracle in the Woods' (1997).
She has starred in other films like 'Room For Two'(1992-93) and Women of the House(1995). Her role in 'Everybody Loves Raymond'(1996-2005) earned her much popularity. She has made regular appearances on several TV shows after that. Some of the films she has featured in are;
The Star (2017)
Moms' Night Out (2014)
Amazing Grace (2006)
Space Jam (1996)
The New Age (1994)
Memoirs of an Invisible Man (1992)
Beethoven (1992)
In September 2009, she starred in the comedy series 'The Middle' that aired till 2018. She started her show Patricia Heaton Parties in 2015, and it won a Daytime Emmy Award in 2016 for Outstanding Culinary Program.
Some of her other TV shows include:
Easy to Assemble (2011-2012)
Back to You (2007-2008)
Carol's Second Act
The sitcom series is about a divorced woman, Carol Keeney, who retires from teaching and decides to pursue her dream of becoming a doctor. The role is played by Patricia Heaton and she will crack you up. She has been active on Twitter about the new show and has even been giving free tickets to the taping of the show. Here are some of her tweets;
Some fans have taken to Twitter to express their love for the actress and her acting skills seen on the first episode of the show;
Net worth
The talented actress has been acting since she was in university. She has featured in several movies and shows that have contributed to her wealth. Patricia Heaton net worth is valued at $40 million.
Personal life
The American actress has been happily married to David Hunt since 1990. She had been previously married to Constatine Yankoglu. Patricia Heaton husband is an English actor and producer and together, they have borne four sons.
In 2001, she and her husband co-founded FourBoys Films, a production company. Their productions include 'Moms' Night Out', 'The Engagement Ring', and 'Amazing Grace'.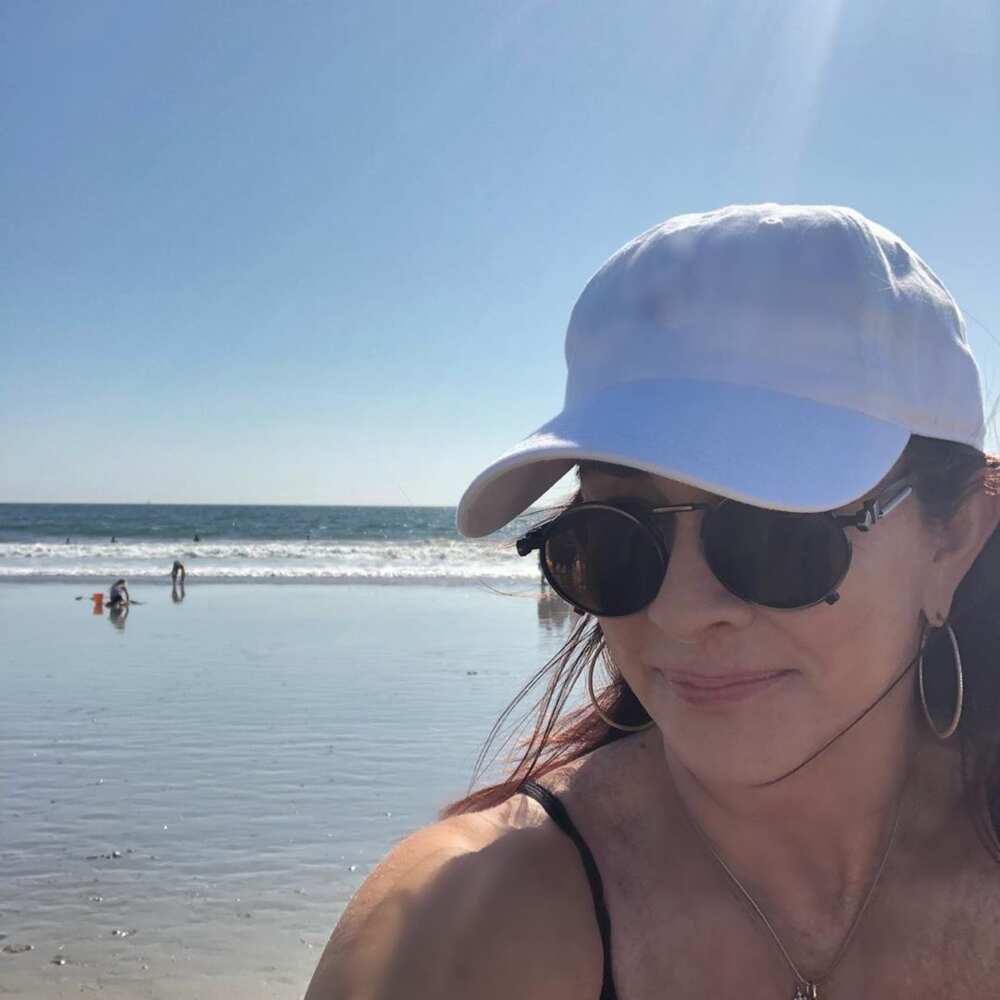 Patricia Heaton children
The actress has four sons with her current husband, David Hunt. All Patricia Heaton kids were born in the '90s with their oldest son, Samuel David, born in 1993. John Basil was born in 1995, Joseph Charles in 1997 and the youngest, Daniel Patrick, in 1999.
Patricia Heaton plastic surgery
The actress revealed that cosmetic surgeries make her feel confident and her best self. She told people.com,
"I had four C-sections. I gained 50 lbs with every kid, and I'm 5'2″. Wasn't pretty. It just does something to your body."
She has reconstructed her tummy, which she says has made her feel better.
Patricia Heaton measurements
How tall is Patricia Heaton? Patricia Heaton height is 157cm(5ft 2inches). Check out her measurements;
Weight: 132 lbs (60kg)
Waist: 28" (71 cm)
Chest: 37" (94 cm)
Hips: 35" (89 cm)
Shoe size: 8 (US)
Dress size: 8 (US)
Other works
Patricia is a big supporter of organisations that focus on women, orphans and healthcare. She works with organisations like Heifer International and World Vision to end world poverty and hunger. She is also quite vocal in opposing abortions and the death penalty.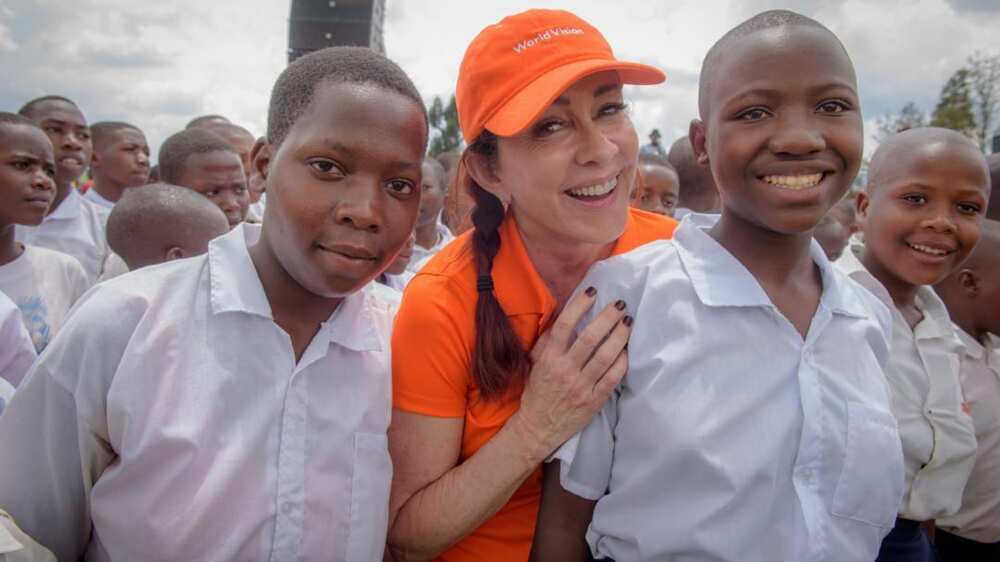 Patricia is also the founding member of World Visions Celebrity Ambassador Network. The organization has conducted relief and development activities for children, families, and communities in nearly 100 countries.
Charities and foundations supported
Some of the charities Patricia has supported include;
Alliance for Children's Rights
Cure Autism Now
Fresh Air Fund
Red Cross
Patricia Heaton has expressed her sense of humour in most of her movies and films. She is also very active on her social media pages. Her fans are excited about her new series and more to come from the talented actress.
Source: Legit.ng