Best tips on how to flirt with a girl and easily win her over
It may seem extra hard to learn how to flirt with girls, yet it is possible. All you need to do is to learn how to make the right move and do it effectively so that she gets your signals. Find out how to flirt with a girl and win her over in an instant.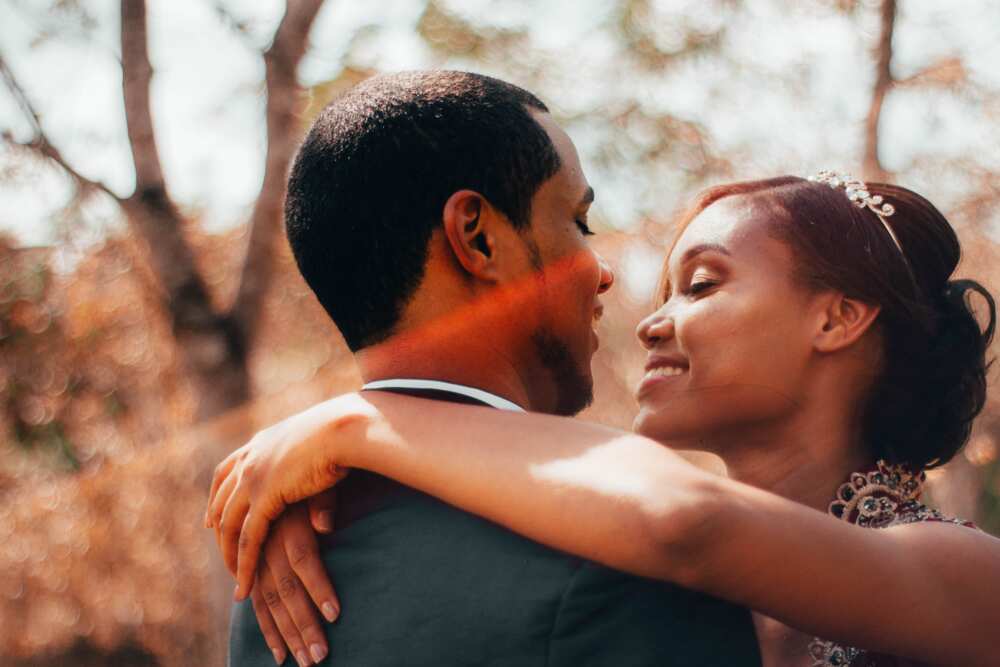 Good flirting skills take some practice, but eventually, you will get better at it. There is some helpful advice on how to flirt with women, and all you need is to apply it in practice.
Approaching the lady that caught your eyes is the most challenging part, yet it is much better to go for it than wait and wonder what could have been. Building up some courage to ignite a conversation is important, and from then, you can follow the beneficial tips on how to flirt with woman.
How to flirt with a girl in person
How do I flirt with a woman? Here are some ways to flirt with a lady that you like that would be useful in winning her over.
1. Approach her
Although it can be anxiety-inducing, you just have to switch off your mind that is telling you why you should not talk to her, and do it.
It would be best to make eye contact and give her a pleasant smile before walking in her direction. If she reciprocates, it is a good sign.
If the girl is clearly not interested, being pushy will not help - it is most likely not personal, and you can always find someone else to talk to.
2. Give her a compliment
Be genuine and tell her something nice about her. Ladies like hearing kind things about themselves; however, you should make sure that you are not coming off as creepy.
It is recommended not to use pickup lines or boring compliments such as "you are beautiful", and come up with something more creative.
3. Make her laugh
A casual, relaxed conversation will make two people more likely to bond. This is why making her laugh is integral to getting her to like you.
You can tease her playfully, experiment with jokes, and just roll with the moment.
4. Initiate touches
The touches should not be invasive, but rather a light tap on her shoulder and arm which will help her feel closer to you.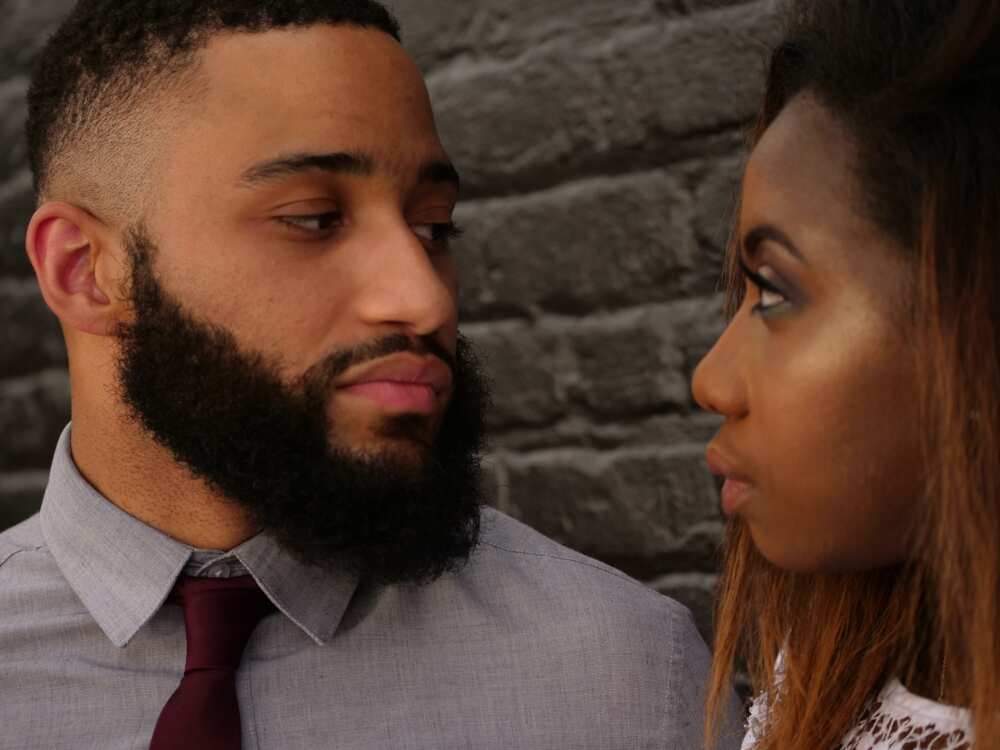 Make sure it does not feel too forced. Otherwise, she would probably feel weirded out. The best touches are the most natural ones regarding the situation.
Of course, if she does not like to be touched, you should respect her wishes.
5. Keep the conversation going
It is important to develop conversational skills not to let them die down. There are some things you can do if you feel like there is not much left to talk about.
You can ask questions about her and show your interest, share stories about yourself, or ask follow-up questions to something she says. Be the most confident version of yourself, and have fun seeing where it goes.
6. Ask for her number
If everything went well and the girl seems to be interested in you, then you can ask for her number now. It is recommended to politely say that you enjoyed the conversation, tell her that you need her number before you go, and smile at her as you leave.
This formula works better than just asking for her number because you show confidence and assertiveness. You can also do it in a humorous way.
How to flirt with a girl over text
In case you are feeling optimistic about this girl, you can reach out to her over text.
How do you flirt over text? There is also a set of special guidelines about how to flirt over text with a girl, which you should probably memorize.
1. Start a conversation
You can use a flirty conversation starter from the list below to make the first connection with her.
Additionally, if you know any of her interests or things you have in common, you can open the conversation with these.
2. Compliment her
If she has posted a picture recently, you can give her a compliment on it.
It is best to not restrict yourself to the generic ones, or say something too creepy and sexual. Just give her a light-hearted compliment about her looks or personality in the picture.
3. Say sweet things
The girl will be more driven to you if you say something sweet and nice, instead of being an emotionally unavailable macho.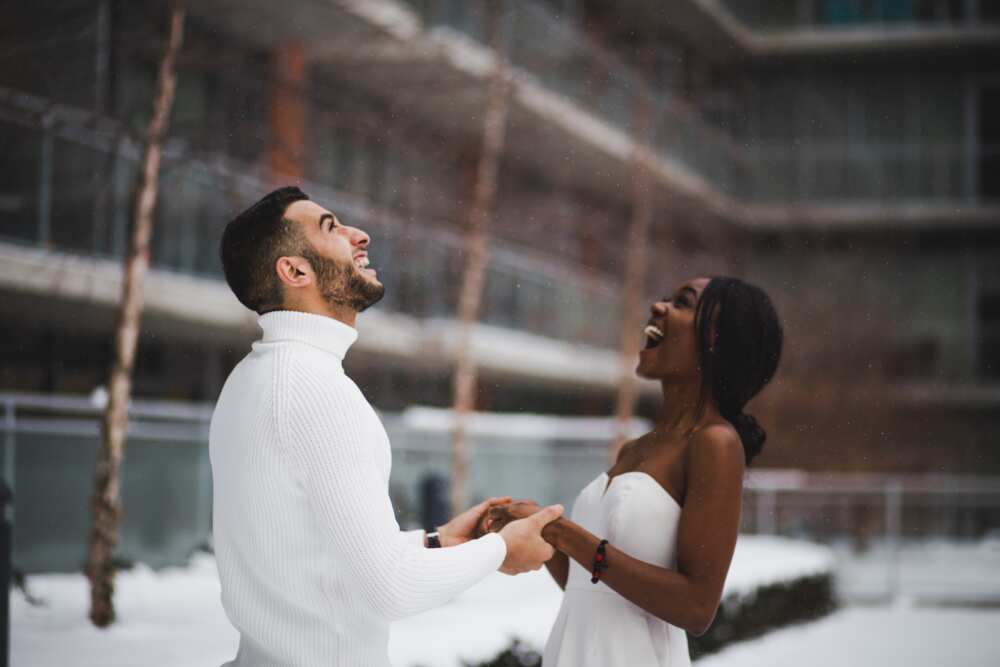 You do not have to shower her with compliments all the time, but to say a sweet thing, such as letting her know she has been on your mind, is nice for boosting your relationship.
4. Do not send too many texts in a row
If she does not respond straight away, blowing her phone up is the worst thing you can do. It will make you come across as needy and desperate for her attention.
Therefore, you should send one or a few texts that are relevant to the topic and wait for her response. If she ghosts you, perhaps it is best to move on.
5. Do not use too many emojis
Relying on emojis too much makes a conversation rather shallow and childish. The girl needs to know that you are an interesting person to talk to.
This means that you should limit your emoji use and not communicate exclusively through them.
6. Do not text whole paragraphs
Long paragraphs are intense, and chances are, she does not have time to read it all.
In case you have something to say to her that's rather lengthy, you can do it in person or initiate a phone call.
7. Do not end messages with a period
According to internet etiquette, periods at the end of the sentence make the person seem unfriendly and not too open.
If you do not want her to get this vibe from her, you should loosen up and stop using periods.
8. Do not respond in one word
One-word responses are boring and show a lack of enthusiasm on your side.
You should show her that you are excited about your conversations to keep the spark going.
Casual and flirty conversation starters
Here are some flirty things you can text a girl to start a meaningful conversation with her.
Remember that every woman is different and, therefore, likes different things to talk about. However, you can still use these as inspiration.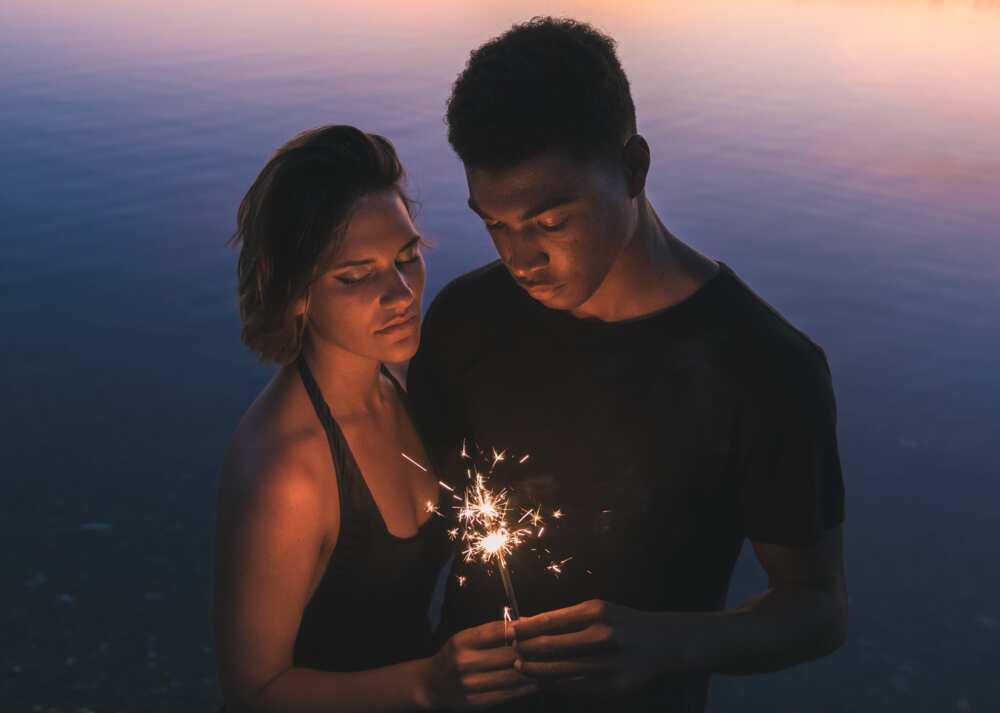 Hi, I love your profile picture! Where was it taken?
Wow, you look like a lot of fun. Tell me more about yourself!
Hello! You have such a nice profile picture; I couldn't resist messaging you.
I want to get to know you better since this is a once-in-a-lifetime opportunity.
I'm no scientist, but I think we're going to have pretty good chemistry.
I was going to ask you out, but then I figured it would be better to send a text first.
Did you smile when you saw my name pop up on your phone just now?
I woke up this morning with a big smile on my face thinking about you.
Let's skip the small talk and go straight to flirting.
My dog wanted you to know that he/she misses you.
You will be the last thing on my mind before I fall asleep tonight.
Do you know what would be even better than a text back? An invitation to dinner.
I hope you find my willingness to text first attractive.
I can't believe I get to meet a real-life angel today.
My head still hurts from last night. I hit it when I fell for you.
I've had butterflies all day long. I can't wait to see you later.
You make my heart feel full!
I'm no clairvoyant, but I can see a future between you and me.
Hey, stranger. Stop being a stranger.
Hopefully, these tips on how to flirt with a girl will help you to get the woman of your dreams.
READ ALSO: 30 flirty memes to send to your significant other when you are bored
Legit.ng recently reported about flirty memes that you can send to your significant other when you are bored. They will make your partner laugh and wish for more.
It is important to communicate with your significant other even when you are away from them. These hilarious memes will reignite the spark in your relationship.
Source: Legit.ng