How to make liquid soap in Nigeria: a step-by-step guide with visuals
Many people prefer liquid soap because it does not spread germs from one person to another. Besides, they smell nice and usually have a moisturising component. Did you know you can learn how to make liquid soap at home? Homemade soap is easy to make and is significantly cheaper than store-bought brands.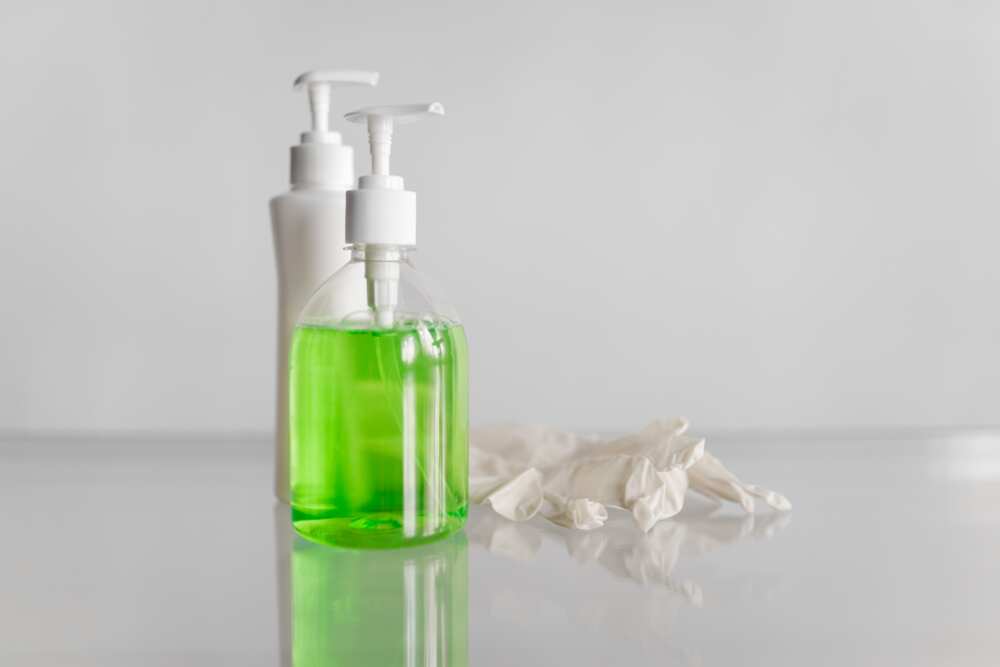 You do not need too many ingredients or be overly skilled to learn how to make liquid soap in the comfort of your home. You can use liquid soap to wash hands, utensils, clothes, or even general household cleaning.
How to make liquid soap: easy guides
Have you ever wanted to learn the liquid soap-making procedure and ingredients? If so, we have you covered with comprehensive guides.
How to make liquid soap like Morning Fresh at home: recipe 1
Below are the steps in making liquid soap at home. Note that you need to purchase some ingredients (chemicals) from a store. These chemicals are readily available in your nearest market. Note that this recipe will yield 20 litres of soap.
Ingredients
1kg Ungerol
0.5 litres of Ufacid
1kg industrial salt
10g caustic soda
30g CMC
10g food colour
25ml perfume
Equipment
30-litre bucket
Extra large cooking stick for stirring
Calibrated measuring jug
Procedure
Assemble all the equipment and ingredients in a free, open area and put on gloves.
Take the Ungerol and pour it into the mixing 30-litre bucket.
Add the CMC powder into the same basin and mix with the Ungerol with the stirring rod for about a minute.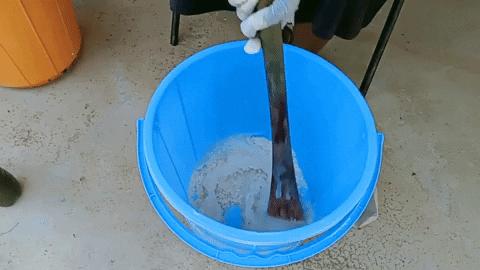 Add the industrial salt and mix until all the salt is dissolved.
Add half a litre of water into the mixture and stir well until all the ingredients blend well.
Add two litres of water and stir for at least 1 minute. Repeat this until you have used about 10 litres of water.
Add the Ufacid and caustic soda and stir vigorously for at least three minutes.
Add the food colour and stir well to dissolve and distribute it in the thick mixture.
Add the remaining 10 litres of water and continue stirring until the soap is foamy and thick. Stir until there are no lumps.
Finally, add the perfume and mix well.
Leave the soap in the bucket to rest for up to six hours. Once rested, pour the soap into a clean jerrycan or bottles.
NB: If you have been asking how to make 25 litres of liquid soap using the recipe above, you should make the necessary adjustments to the recipe. If you are not too good at math, you can ask the shopkeeper at your nearest supplies shop to sell you ingredients for making 25 litres of liquid soap.
Recipe 2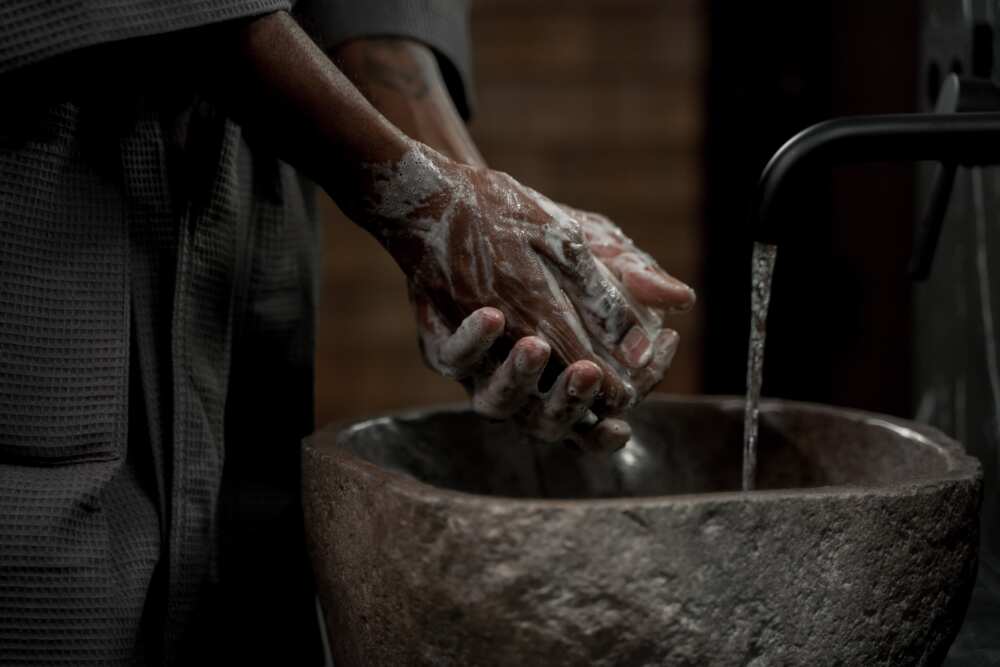 There are multiple recipes for liquid soap today. Below is another alternative you can use. This option is a little more complex than the first. This recipe also yields 20 litres of soap.
Ingredients
1 cup C.M.S (Antisol or Nitrosol)
1/2 cup SLS (Sodium Lauryl Sulphate)
1 cup soda ash (Sodium carbonate)
1/2 cup STPP ( SodiumTripolyphosphate)
2 litres Sulphonic acid
1/4 cup Texapon
1/2 cup Caustic soda
2 tablespoons preservative
25ml perfume
10g colourant
20 litres water plus extra for cleaning up
Equipment
Hand gloves to protect your hands
Nose mask to protect you from inhaling the concentrated chemicals
Long spatula
Measuring spoon
Funnel
Plastic bowls or buckets
Bottles for packing
Towel for wiping the bottles dry and cleaning of hands
Premixing the chemicals
Unlike the previous recipe, this one involves more steps, including the premixing of the chemicals. Here are the preparation steps you should take.
If you are using Antisol, dissolve it in 2 litres of water and let it rest for at least 24 hours. If you are using Nitrosol, dissolve it with 5 litres of water and use immediately (Nitrosol does not require prior preparation).
Dissolve caustic soda in 1 litre of water and keep it overnight for fermentation to take place.
Dissolve the soda ash in one litre of water and rest it overnight.
STPP should be dissolved in 1 cup of water and set aside on the day you intend to make the soap.
SLS should be dissolved in 1 cup of water and set aside on the day you intend to make the soap.
Texapon should be dissolved in Sulphonic acid and set aside on the day you intend to make the soap.
The colourant should be dissolved in 1 cup of water and set aside on the day you intend to make the soap.
Steps to follow on the soap-making day
Add the caustic soda solution to the Texapon mixture and stir until well combined. Beware that caustic soda is corrosive, so it should not come into contact with your skin.
Add the Sulphonic acid to the mixture above, ensuring you do it slowly, a little at a time. Stir gently, as the product may foam heavily.
Gradually add water to the mixture while stirring until it turns whitish.
Add the dissolved STPP and keep stirring.
Add the dissolved SLS and continue stirring.
Add the soda ash and mix well.
Turn the mixture into the bowl containing the Antisol or Nitrosol and keep stirring till the solution thickens. You should stir the mixture gently because doing it vigorously may cause excessive foaming.
Stir in the dissolved colourant.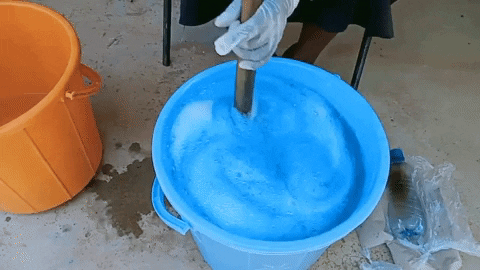 If excessive foam forms, stop stirring the soap mixture until the foam settles before stirring again. If the soap you have made is too thick, you can dilute it to your preferred consistency with water.
Add the fragrance and preservative and mix to combine.
Allow the mixture to rest for a couple of hours before packaging it into bottles for use. Use the remaining water to clean up your working area.
Points to note
Antisol and Nitrosol serve as thickeners.
Sodium Lauryl Sulphate breaks the surface tension of the solvent (water) to allow better interaction with other chemicals. It also produces foam.
Soda ash is a stain remover. It also helps to soften hard water.
STPP is a foam booster.
Sulphonic acid helps to produce foam in liquid soap.
Texapon is a foaming agent that forms micelles that allow non-polar materials like oil to be dissolved in water.
Caustic soda removes dirt.
Recipe 3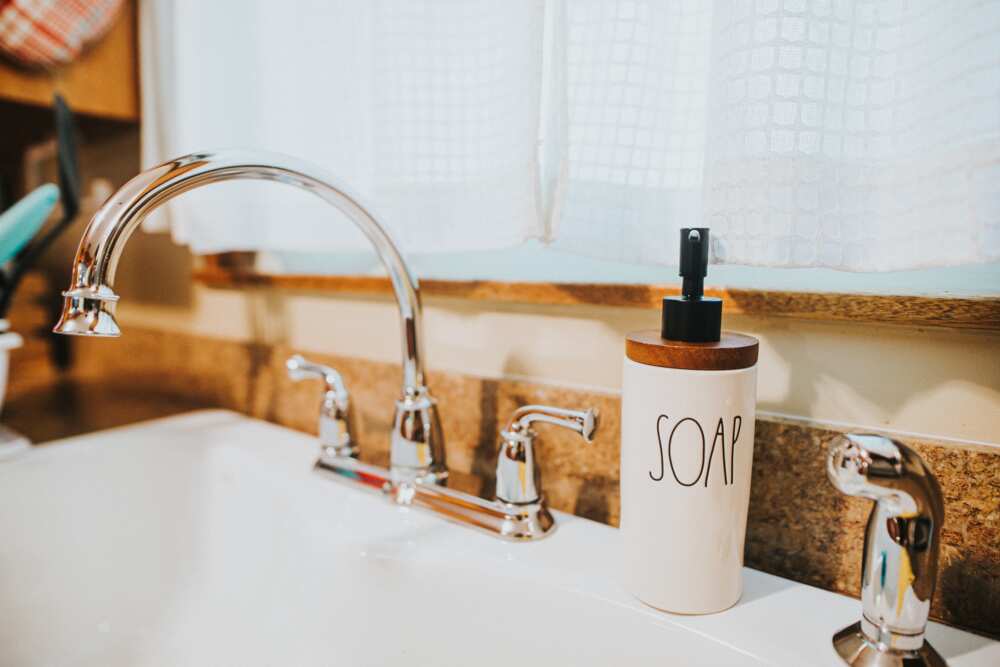 Another alternative you can use is explored below. Note that this will yield a small amount of soap, about 750ml to 1 litre. This soap is best for hand washing.
Ingredients
1 1⁄4 cups boiling water
1/4 cup castile soap bar (grated and tightly packed)
1 tablespoon washing soda (You can use a little more for thicker soap)
1/4 cup liquid castile soap
10-30 drops of essential oil (optional)
Process
Add the grated castile soap to the boiling water and stir until dissolved.
Add the washing soda and stir.
Add the liquid castile soap and stir to combine.
Let the mixture cool, then add your essential oil. The oil prevents your hands from drying out after using the final product.
Transfer your soap to a repurposed soap dispenser.
What are the main ingredients for making liquid soap?
The main ingredients for liquid soap-making vary depending on the recipe you are using. Check out the three easy recipes you can follow in the previous sections of this article.
What is the best way to make homemade liquid soap in Nigeria?
The best way to make homemade liquid soap in Nigeria is to identify a recipe that looks appropriate to you, based on your need. Next, visit the store to purchase the ingredients you need to make it possible.
How do you thicken liquid soap?
You can use sodium chloride or a saline solution to thicken your liquid soap. Note that it also has a de-greasing effect that enhances the cleaning potential of liquid soap.
How can I make liquid soap at home?
You can make liquid soap at home using one of the recipes explored above. Read through each and pick one, depending on the purpose and availability of ingredients.
Learning how to make liquid soap is not a difficult task, and many Nigerian households have embraced it because it is more economical. Follow one of the recipes explored above to make high-quality liquid soap.
DISCLAIMER: This article is intended for general informational purposes only and does not address individual circumstances. It is not a substitute for professional advice or help and should not be relied on to make decisions of any kind. Any action you take upon the information presented in this article is strictly at your own risk and responsibility!
Legit.ng recently published things to do with a broken television. Televisions, like many other electronic devices, malfunction with time.
They can wear and tear due to accidental damages or technical issues. When they become useless, they tend to bother owners because they take up significant living room space.
Source: Legit.ng