Yahaya Bello biography and family
What can we say about Nigerian politicians? What do we know about them? You have an opportunity to read an article about one very good example. Learn all about Yahaya Bello biography.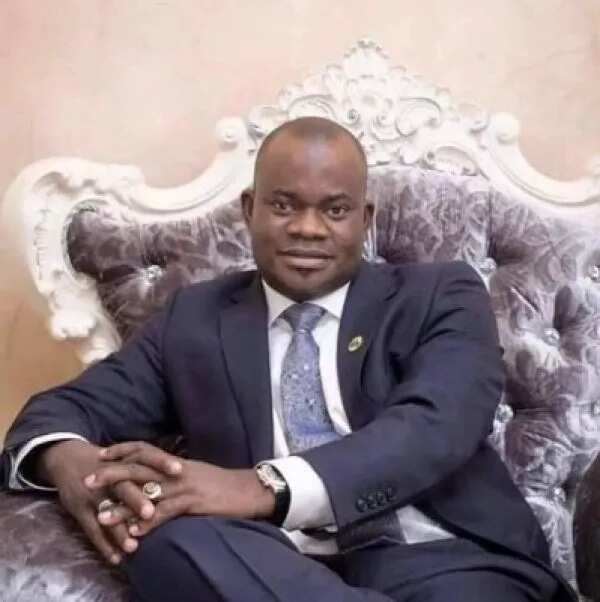 Yahaya Bello biography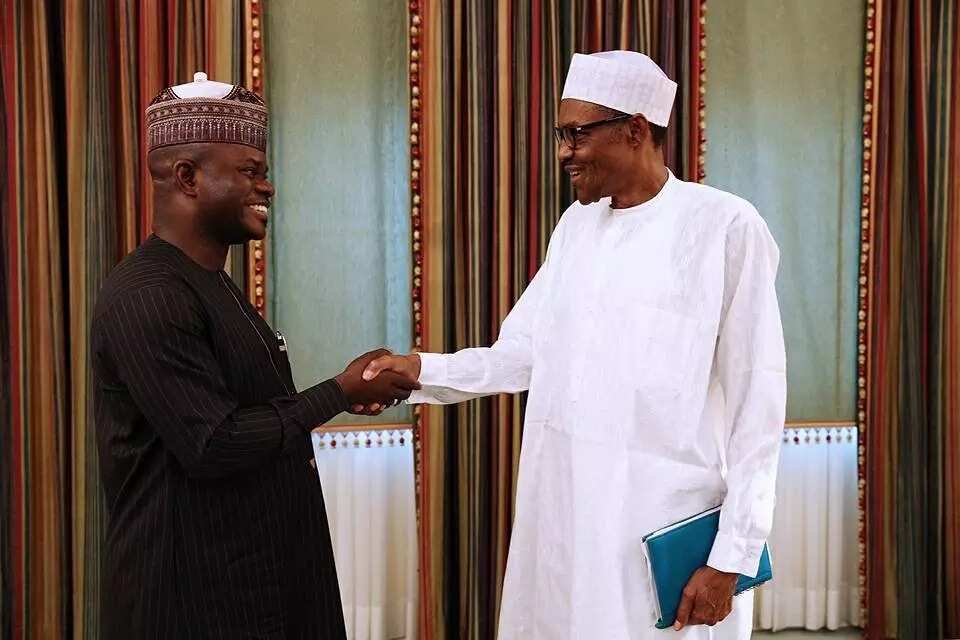 Yahaya Bello is a famous Nigerian politician. He was born on June 18, 1975, in Okene, Kwara State, Nigeria. Yahaya Bello is also the Governor of Kogi State and a businessman. His parents have six children. Yahaya is the youngest.
In 1984, little Yahaha was a pupil of LGEA Primary school. In the primary two, he was chosen as the captain of his class. Since that time his leadership qualities began to manifest. Before that nobody noticed the boy's greatness.
After graduation, Yahaya was admitted to Community Secondary School in Agassa. This was where he began his secondary school education. He was lucky to have been given quality education in life. Yahaya Bello changed schools a couple of times but at the end of the day, he finished from Government Secondary School in Suleja-Niger State.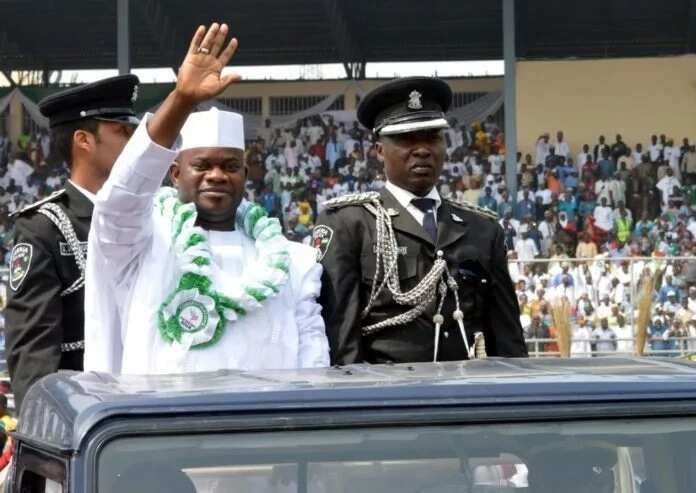 He was a diligent student when it came to his studies. In 1994, he took his WASSCE examinations and passed.
In 1996 Bello was admitted into Ahmadu Bello University in Zaria. This was where he studied Accounting. And in 1999 Yahaya Bello graduated from this tertiary institution.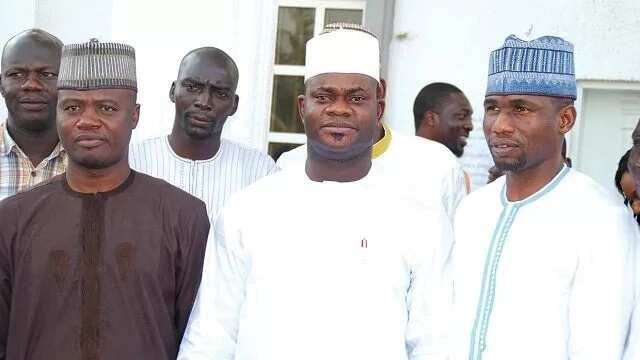 READ ALSO: Fela Durotoye biography
But this was not the end! Yahaya was the kind of man who had an unquenchable thirst for knowledge all his life. In 2002, Bello returned to the Ahmadu Bello University to get a Master's degree. And in 2004 he successfully received it!
His real career began in 2001. He was posted to the Revenue Mobilization Allocation and Fiscal Commission for his NYSC compulsory service.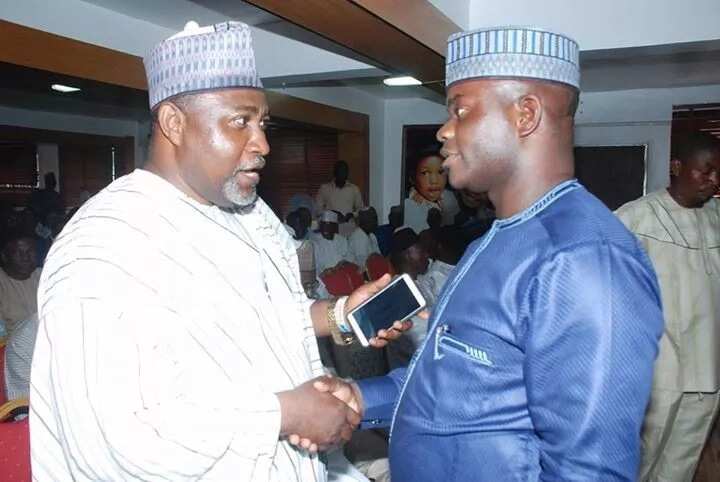 After some time Yahaya was promoted to a position as an accountant. He was transferred to the Makurdi Zonal Account Department. But another promotion did not take long to come for him. Yahaya Bello soon became assistant to the chief accountant. It was obvious he was a hard worker.
Yahaya Bello wife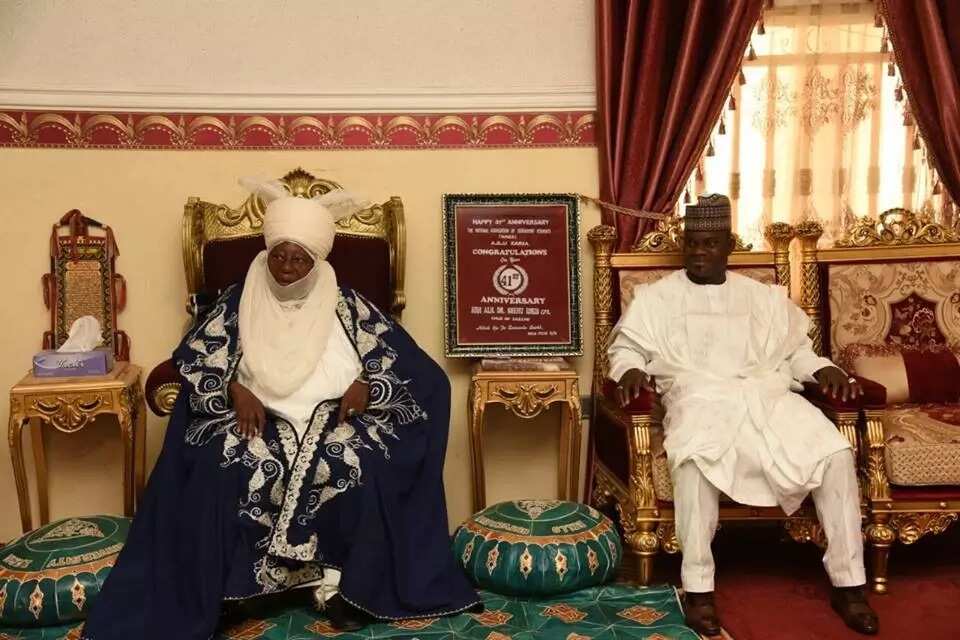 In addition to a successful career, Yahaya Bello was also a family man. After getting married, he was able to combine his duties as an ambitious man and as the head of a family.
Yahaya Bello wife Hajia Amina met him when he was serving in Makurdi. She said it was love at first sight. Hajia had a lot in common with the man that became her husband. They both lost their fathers at a very young age. The concept of loss instantly brought them closer together.
"My husband is everything to me. He is my friend, my father, and my soulmate," said Amina in one of her interviews.
Yahaya Bello children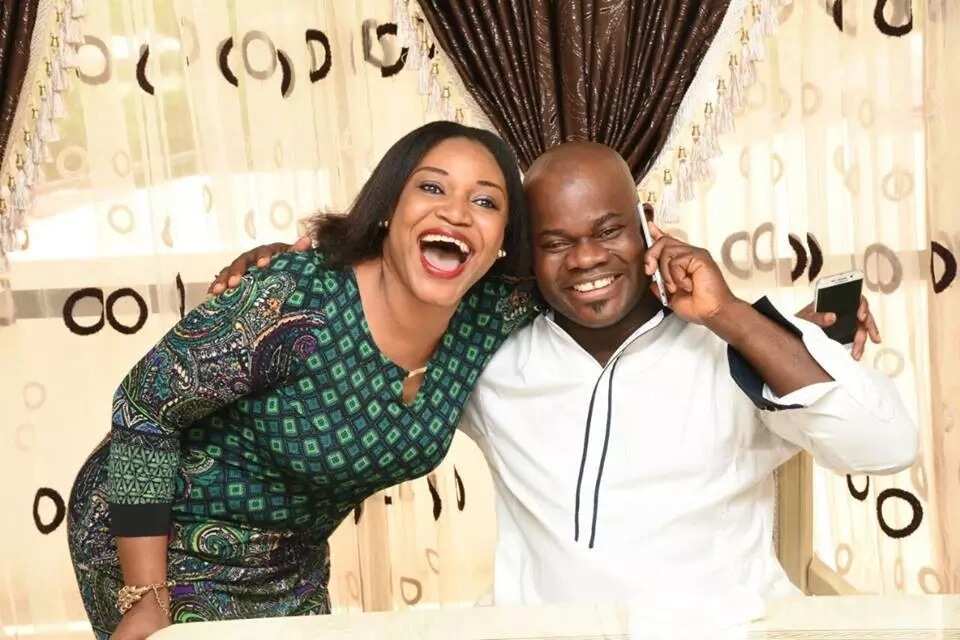 Hajia Amina gave Yahaya twins in 2016. She made him the happiest person in the world on that day. The twins are very cute, howevel there are not so many photos of them in web.
Yahaya Bello is really a brave and strong man. He is not afraid of any difficulties in his life. So far, he has kept his career thriving and his home strong and happy. Take a look at the pictures of this well-known politician below.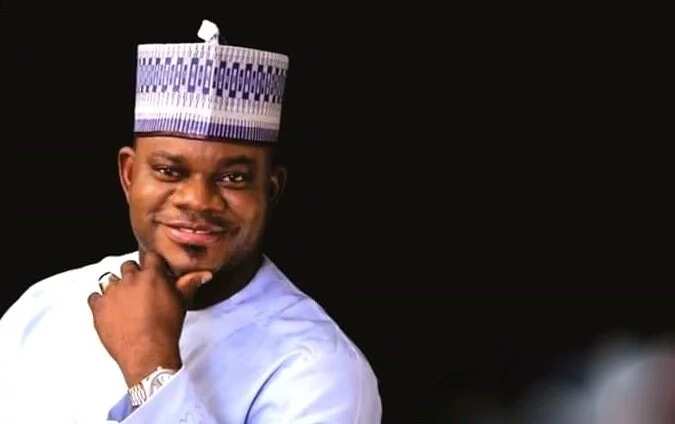 Yahaya Bello has made big strides since the beginning of his life journey. He is now the current Governor of Kogi State. Asides that, Yahaya is also a caring husband, a true friend and a wonderful father of two children. Such a single-minded person has no reason to fear anything!
READ ALSO: Biography of Funke Akindele
Source: Legit.ng