Top 20 secondary schools in Lagos
Finding a good secondary school can be challenging. Every parent wants the best for their child, right? There are many secondary schools in Nigeria, but are all of them good? Today we will tell you about the top 20 secondary schools in Lagos.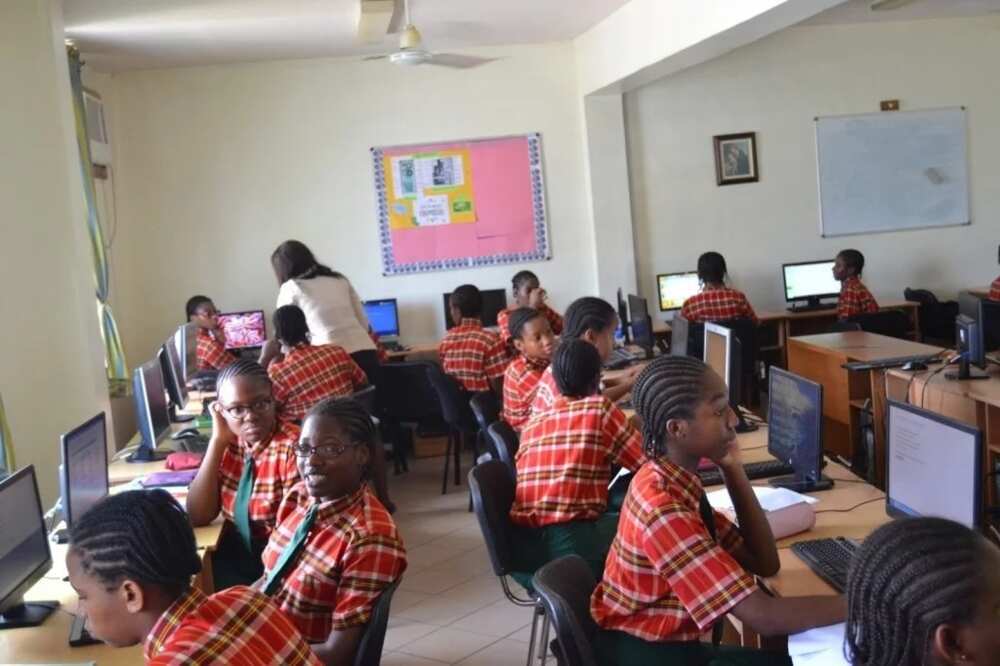 Secondary Education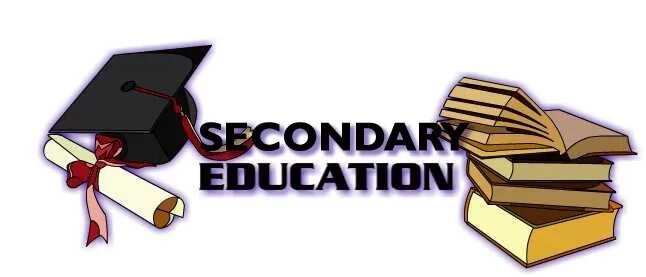 Before jumping into the rating, let's cover some basic things about secondary education. First of all, why is it important to attend secondary school? The school is not just for learning different subjects. It is also one of the first places where children are involved in a little aspect of the society. They learn how to communicate and build relationships with other people. It is very important for the well-being of a child.
Besides communication skills, school teaches the skills that may come in handy in the future. Sure, there are a lot of subjects that teach things that you probably would not use after graduating, but the process of learning leads to the great development of our brain. This may lead to better skills in certain areas, faster problem solving and critical thinking.
Secondary schools in Lagos
As you can see, secondary schools are essential in our lives. In order to get the best experience, you should choose a school that has good reviews, qualified teachers, and high academic standards. Below you can find the top 20 secondary schools in Lagos. Note that all schools are in no particular order.
1. King's College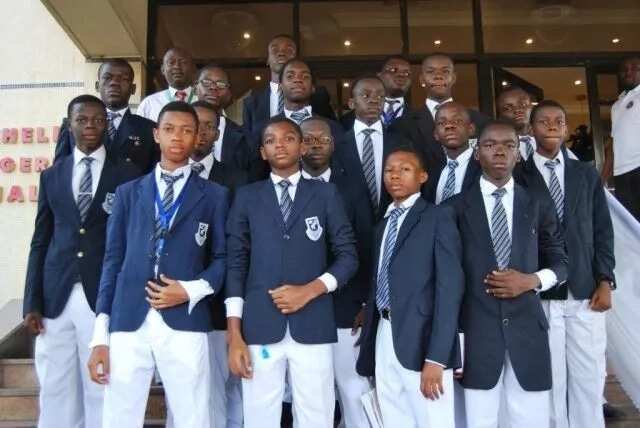 This secondary school was founded in early 1909 (can you imagine that?). It had only ten students at the time! Since than, the school has only admitted males. There were some A level females that attended this college. This led to the establishment of Queen's College and all the girls began studying there. The slogan of this school is "Old school, new thinking." Well, we hope so!
2. Vivian Fowler Memorial College
The Vivian Fowler Memorial College is a secondary school that is created just for girls. It was founded in 1991, and since then it has become one of the most prestigious private schools in Africa.
3. Day Waterman College
Besides being one of the best schools in Lagos, The Day Waterman College is known to be one of the best schools in Africa. It has great guiding principles that will lead children to success.
4. St Gregory's College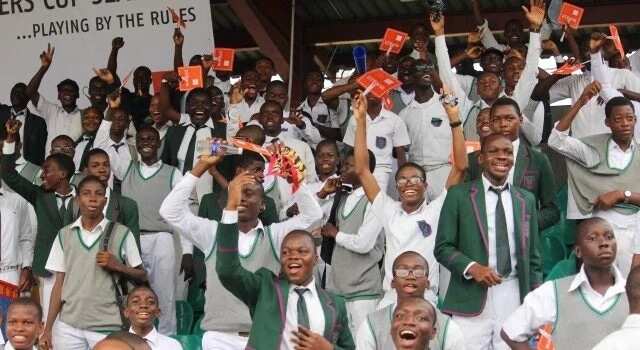 READ ALSO: Delta State University courses offered
This school is just for boys too. It was founded in 1928 as a Catholic school. There is also a sister school called "Holy Child College" in South-West Ikoyi. There have been many notable alumni from the school - Patrick Ekeji, Jimi Agbaje, Stephen Keshi, Funsho Williams are some of them.
5. Greensprings School
The Greensprings School was founded in 1985. It is divided into Pre-School, Elementary, Secondary and the University Foundation Programme & International Baccalaureate. It is for both girls and boys.
6. Chrisland College
The Chrisland College is part of the Chrisland Schools that can be found in different areas in Nigeria. Besides the college in Idimu, that was founded in 1987, there are also branches of the Schools in Abuja, Opebi, VGC and High Schools in Lekki, Abuja and Ikeja.
7. Dowen College
This school is a co-education college, so pupils from ages 11 to 18 may attend. Also, both boys and girls study in this college.
8. Queen's College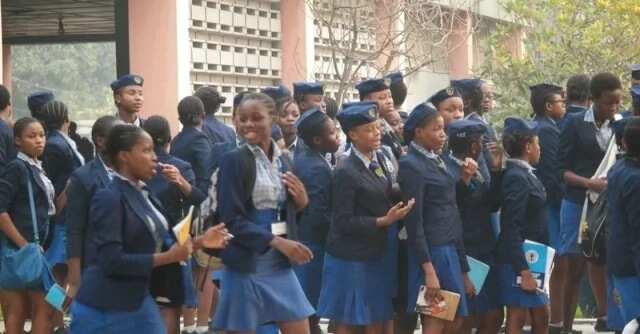 This secondary school is owned by the government, and it is for girls. There are several boarding facilities situated in different cities of Nigeria. It is also known as the "sister college" of the King's College that we mentioned earlier. It was founded in 1927.
9. Ifako International Secondary School
The Ifako International Secondary School is part of the Ifako International Schools that were founded in 1974. There are three education systems - nursery, primary and secondary.
10. International School, Lagos
The International School, Lagos is in the famous University of Lagos (also known as UNILAG). It was founded in 1981. There are great opportunities for children, including an unlimited access to the gym facilities.
11. Kingsfield College
Another co-education school on our list! It is one of the youngest schools in Nigeria - the Kingsfield College was founded in 2006. There have both high school and junior high school curriculum.
12. Albesta Academy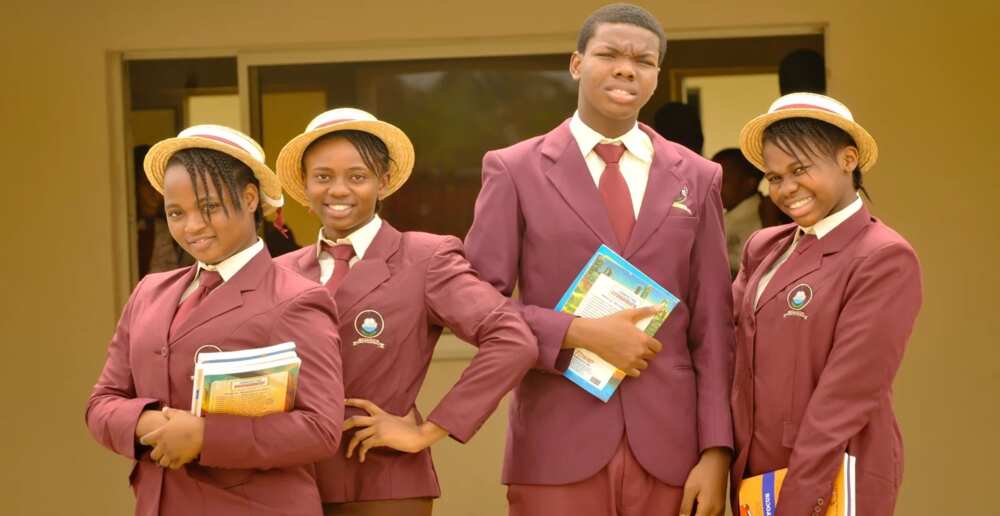 This Christian co-education school was founded in 2006. This school is mostly committed to teaching children how to live a Christian life. They work by this quote "Our children shall be taught of the Lord, great shall be the peace of our children".
13. First Island School
The First Island School was founded in the late 2007. The school is co-educational. It has a good motto - "Skills for life". The school type is international, and it has a British curriculum.
14. Lagoon Secondary School
This private school is for girls only. It is divided into two schools - primary and secondary. There are about seven hundred students in the secondary school. There are many different school activities for the children.
15. British International School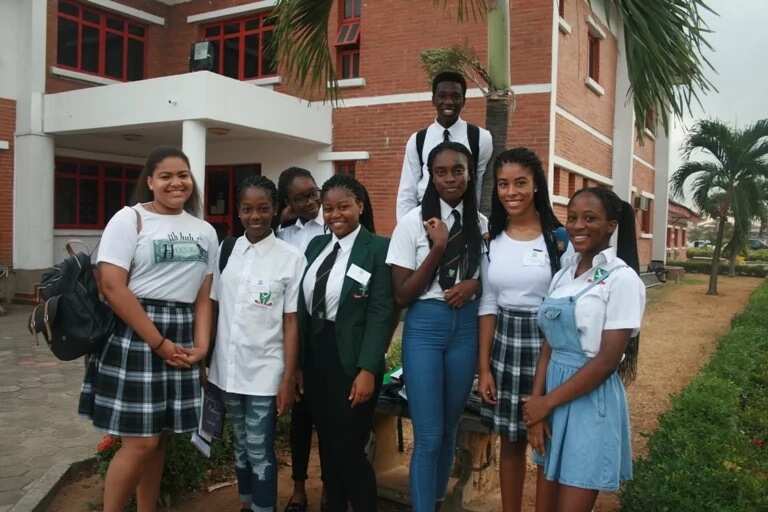 This school was founded in 2001. There are students of different ages and nationalities. The British International School is sometimes praised for being one of the most elite schools in Nigeria.
16. Ronik Comprehensive School
The Ronik Comprehensive School is often referred to as the first class secondary school in Nigeria. It is both for boys and girls. There are different clubs and societies that children can attend in their spare time.
17. Estaport Secondary School
This school is divided into three sections - the primary school, secondary school and sixth form. The secondary school was founded in 2000. Both females and males may attend the school. It is founded by the State Government Donation.
18. St. Francis Catholic Secondary School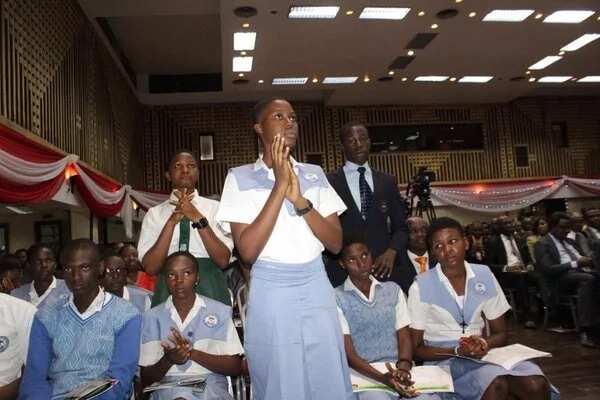 Another school that is concentrated on teaching the students the word of God. It was created in 1990 and is run by the Society of Jesus (Jesuits) of the North-West Africa Province. It is known to be one of the best schools, and many students of St.Francis have high scores in national tests.
19. Ikenna Stars Academy
This is not just a typical school - it is a government-approved school! There are two sections here- primary and secondary school. The Academy was founded in 2004. In the first year, there were only about 28 students and six teachers. The Ikenna Stars Academy is known known for winning a lot of sports competitions.
20. Grange School

The last but not least - this private day school in Lagos. It was established in 1958. The school is private, selective (which means that you have to go through an interview) and not-for-profit. The Board of Directors added the secondary school in 1998. The education system of the Grange School is according to the UK National Curriculum. The reason behind this is that the school was founded by British expatriates.
Secondary school is quite important for a teenager. It is a place where he/she can find new friends or even find love interests, learn how to deal with problems on their own and take one step closer to life as an adult. Education in Nigeria may not be the best in the world, but the government is still working on the development of this field. We hope that in the future our children (or perhaps grandchildren) will get the high-quality education that they deserve.
READ ALSO: How to calculate CGPA in Nigerian universities?
Source: Legit.ng