Folorunsho Alakija sons: what is happening in the wealthiest African family?
Folorunsho Alakija is one of the wealthiest black women in the world. Folorunsho Alakija net worth is estimated to be about $2.5 billion. Still, her greatest treasure is her four sons. Who are they and what do they do? Take a look at Folorunsho Alakija sons!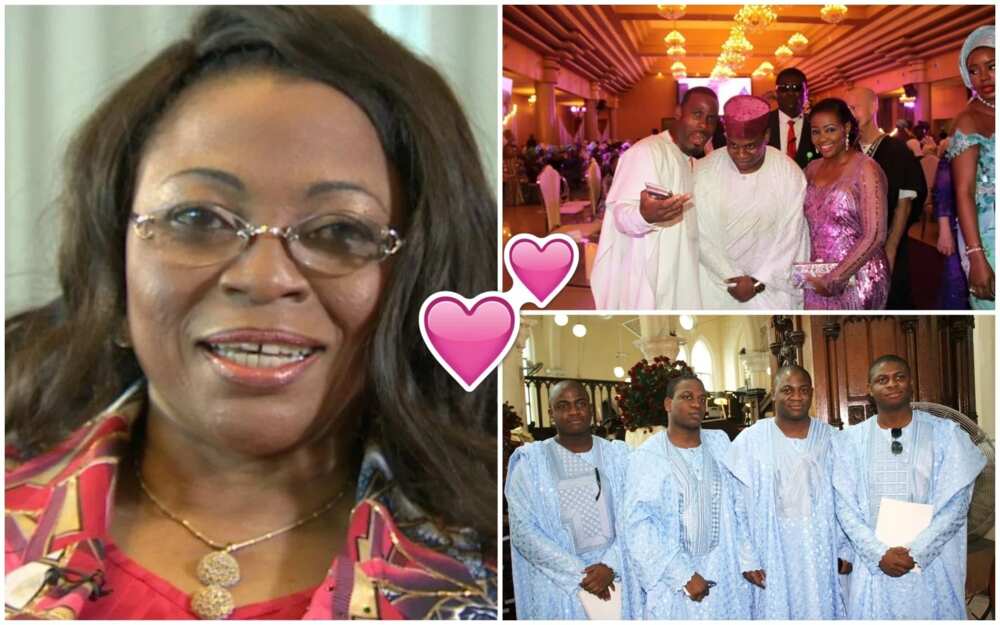 Folorunsho Alakija Oil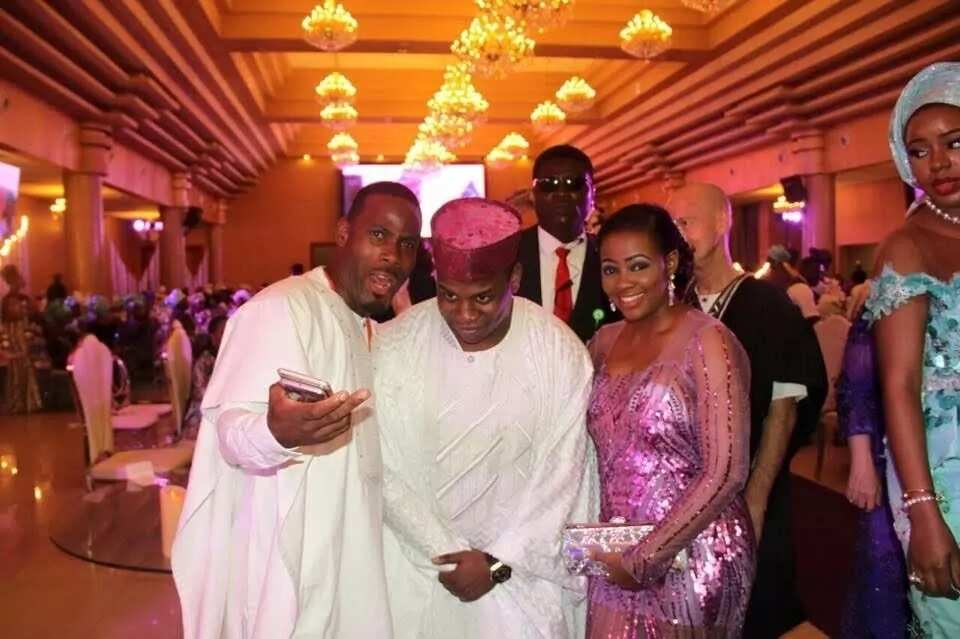 Folorunsho Alakija is happily married to Modupe Alakija. The couple has four sons, and all of them are adults now. Three sons are married. The whole family has a part in the oil business. It`s no surprise Since 1993, when she started her oil business, her fortune multiplied several times.
Still, she was also blessed with another fortune - her four boys. Three of them caught the eye pf the public. Interestingly, there is a tendency about how a lot of these famous people usually reveal themselves to the public. It usually starts with a wedding!
Folarin Alakija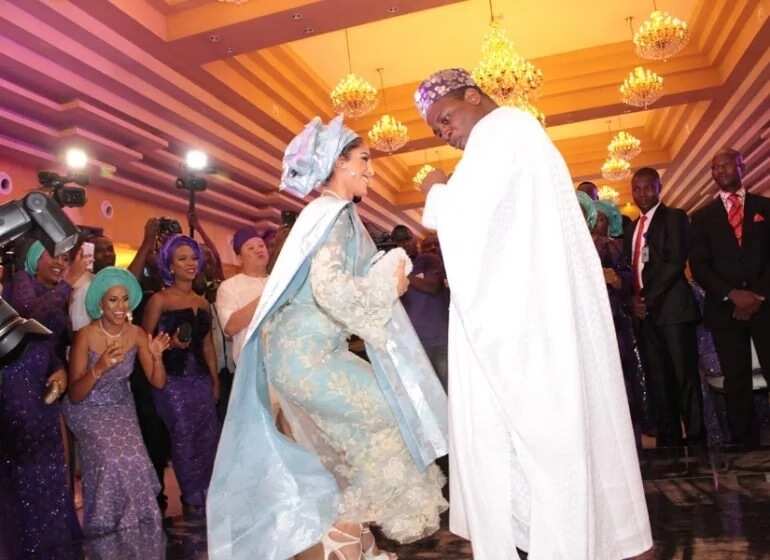 Money seems to be able to buy everything. Folarin Alakija captured our attention just this year. The reason for that was his super lavish wedding ceremony. He is the lucky husband of Nazanin Jafarian. She is an Iranian beauty. Still, people prefer to talk not about this woman, but about cost of the wedding ceremony.
Nazin Jafarian is a fantastic, smart and elegant woman. She studied at the University of Manchester. She specialized in Biomedical Engineering. Still, her real life`s passion is modeling. At the same time, she has a job as a marketing consultant. Her father is a businessman from Iran.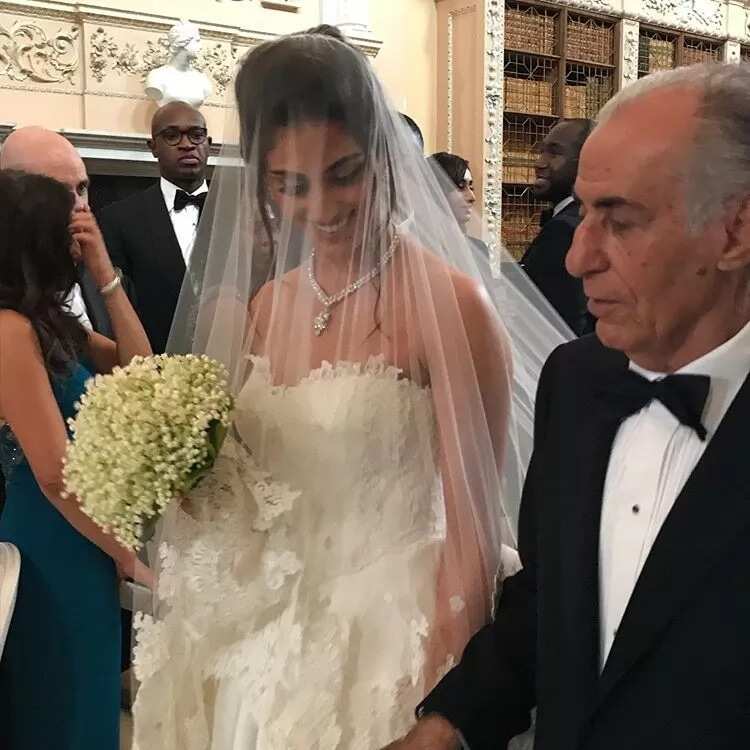 The wedding ceremony took place at Blenheim Palace in Oxfordshire. It`s interesting that England became the place for their wedding ceremony and not Nigeria. However, they had a traditional wedding in Lagos in November 2016. Folarin and Nazin even caught the attention of DailyMail UK. England also likes to talk about incredibly expensive weddings.
Do you know that Folorunsho spent about N114 million just on the wedding flowers? It`s also true that Madonna took a stage at their weddings. And same thing with Oprah? Celebrities filled the super wedding ceremony. Blurred Lines singers also performed for the audience. The DailyMail informs that the price for his performance at the wedding was about 150 thousand pounds.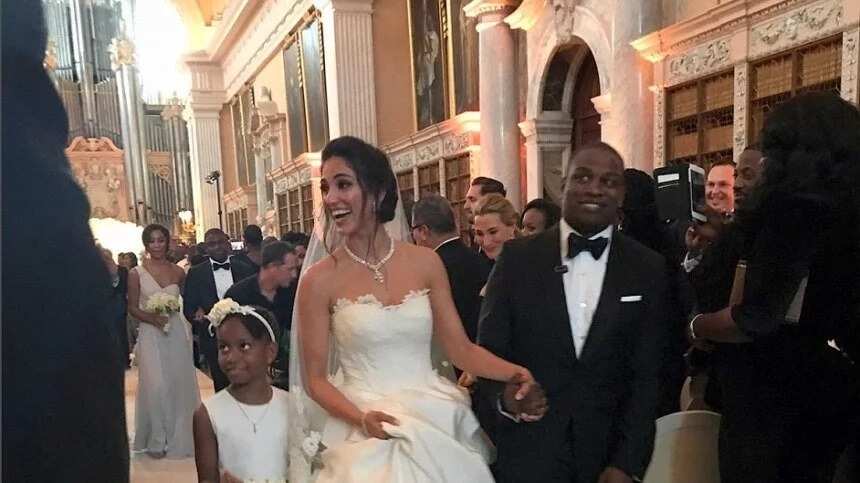 The wedding cake should also be mentioned. It was ordered from Elizabeth`s Cake Emporium. The approximate price for Folarin and Nazin cake is about one million Naira. The wedding dress is also a piece of art.
Folarin is one of Folorusho Alakija sons, and he also takes part in the family business. He currently works alongside his brothers at the Famfa Oil Limited. So clearly, his new family will not have problems with money.
Rotimi Alakija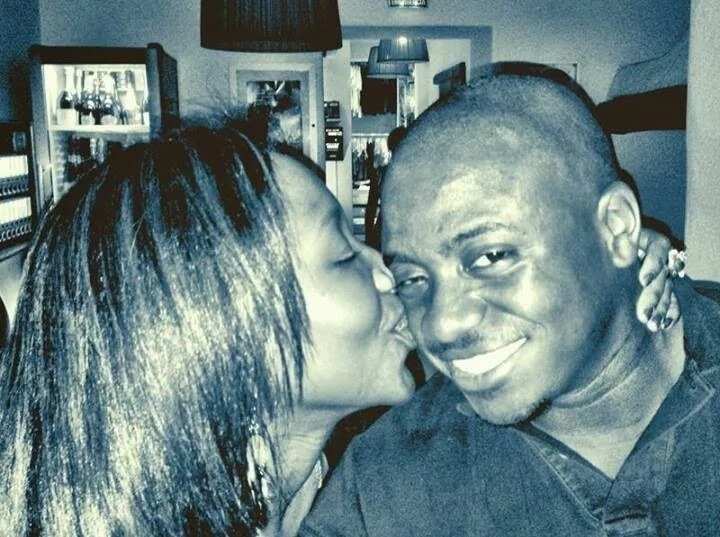 Folorunsho Alakija Oil can indeed buy everything. Her son Rotimi Alakija is also a part of the family business. He was also featured in the DailyMail UK as one of the largest real estate investors. He is happily married to Kike Fejemirokun. Rotimi Alakija is an executive director at Famfa Oil. Therefore, he is certainly making millions from the family business.
The DailyMail also featured a story about Rotimi Alakija, saying he was DJ Xclusive. This is a famous DJ not only in Nigeria but England too. Still, DJ Xclusive has revealed that he is not one of the Folorunsho Alakija sons. The DailyMail lately apologised for this mistake.
Ladi Alakija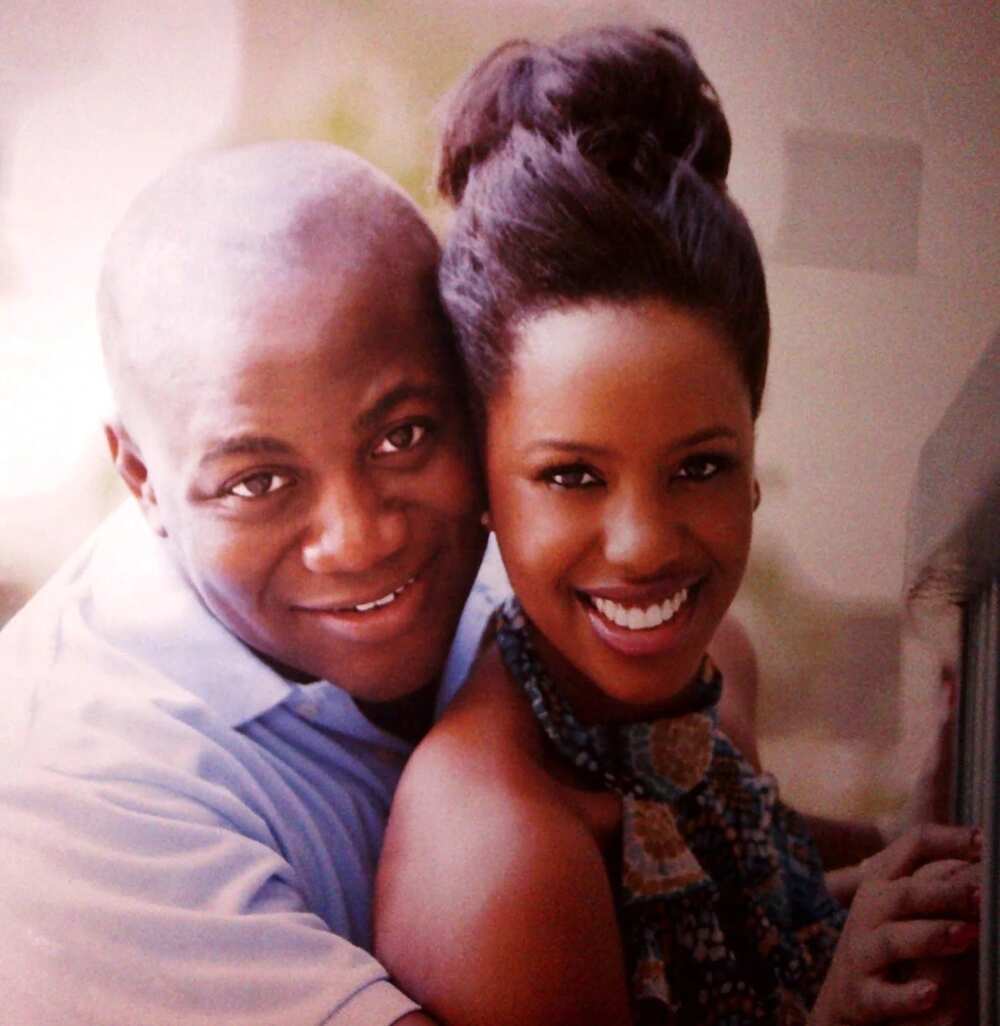 READ ALSO: Where is Phyno From?
He is the oldest out of the four Alakija children. He is happily married to Cardoso. She is a daughter of very wealthy parents. Her mother is an extremely wealthy financial expert. Her wedding to Ladi Alakija was also featured in the press. It took place at the Eko Hotel in Nigeria. However, the white wedding ceremony also took place in London.
Ladi Alakija is also part of a family business empire. He is one of the stakeholders for his mother`s Farma Oil.
Dele Alakija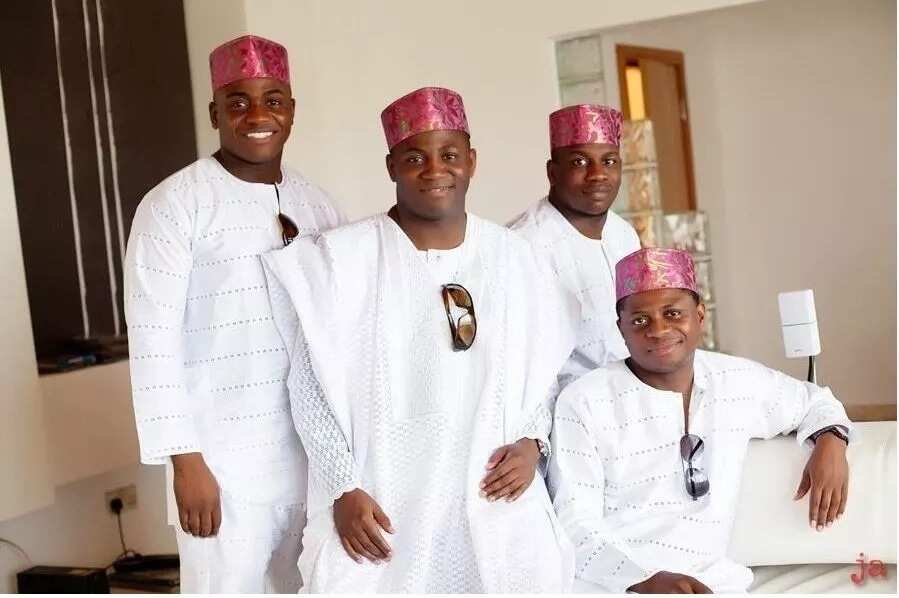 There`s not much information about this lad on the internet. It`s only known that he is single. Maybe that might be the reason? Folorunsho Alakija and her sons appear to the public only during their wedding ceremony. Dele Alakija is the last unmarried son of Folorusho. Who knows? Maybe one day we will hear a story about a glamorous wedding of Dele Alakija somewhere in England.
Folorunsho Family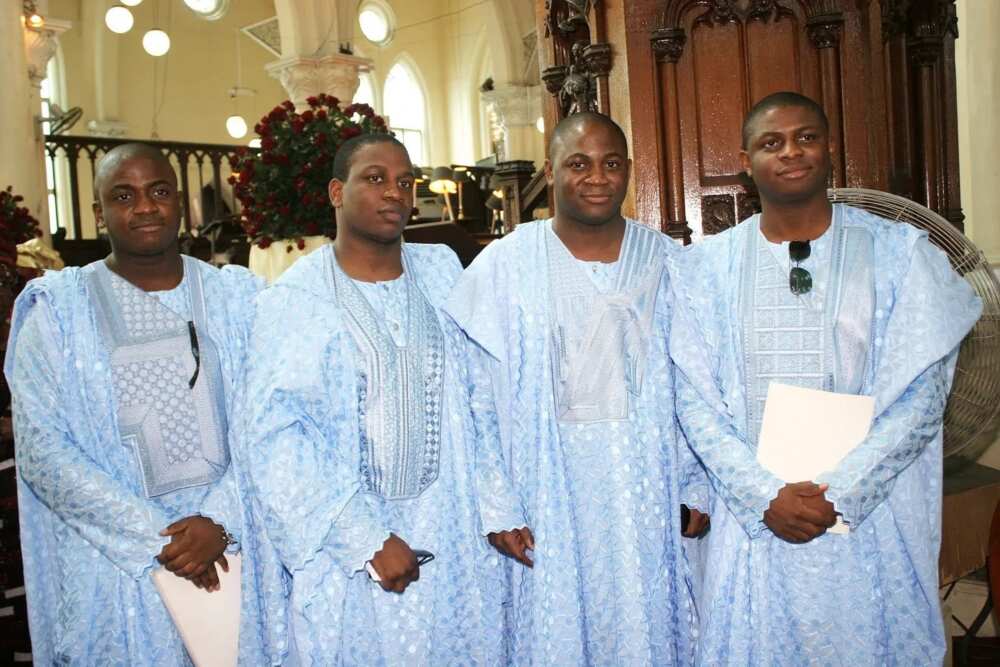 It`s a wonderful life if you are a son of a billionaire. It`s not surprising that you will hear more about Folorusho Alakija sons names shortly. Nigeria can now await the wedding of the fourth son of Folorunsho Alakija – Dele Alakija.
Once more, remember that Folorunsho Alakija sons names are Dele, Ladi, Rotimi, and Folarin. You will certainly hear more about their success and personal life soon.
READ ALSO: Oladunni Churchill biography
Source: Legit.ng