BREAKING: Israel Orders Citizens To Leave Egypt, Jordan Over War in Gaza
Israeli citizens living in Egypt and Jordan have been directed to leave the Arab countries immediately
Israel's National Security Council gave the directive following the regional tensions flared over the war in Gaza
The Israel-Hamas war is an ongoing armed conflict between Palestinian militant groups led by Hamas and Israel
Israel, Jerusalem - Israel has directed its citizens to immediately leave Egypt and Jordan as regional tensions flared over the war in Gaza.
The National Security Council made this known in a statement on Saturday, October 21, Arab News reported.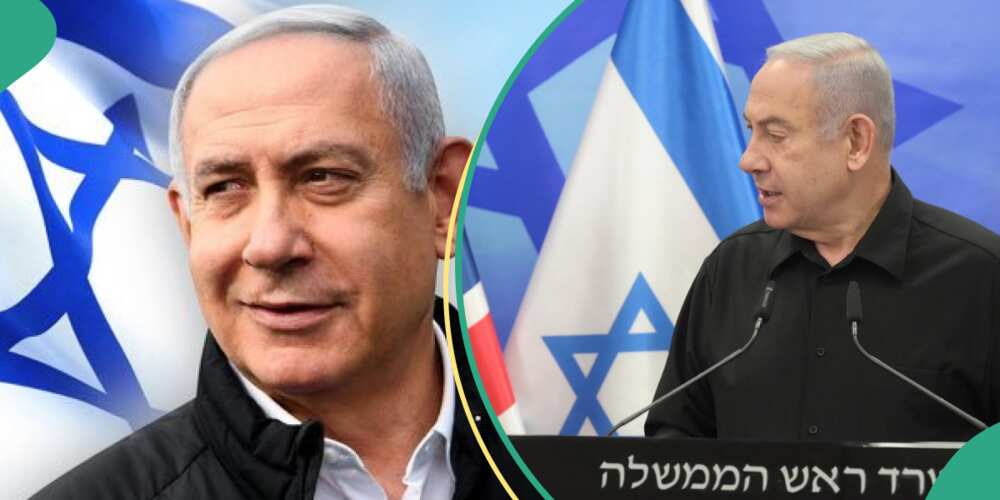 "Israel's National Security Council raises its travel warnings for Egypt (including Sinai) and Jordan to level 4 (high threat): recommendation not to travel to these countries and for those staying there to leave... as soon as possible,"
This is coming just days after Israel recalled its diplomats from Turkey. It was a security precaution following an earlier request for its citizens to leave as well, TBS News reported.
Israel denies involvement as 500 die in Gaza hospital attack
Meanwhile, Legit.ng reported that no fewer than 500 people have been killed while hundreds have been injured by an alleged Israeli air raid on Al-Ahli Arab Hospital in Gaza. Palestinian authorities in the besieged territory disclosed this.
A Palestinian Ministry of Health spokesperson in Gaza, Ashraf al-Qidra, said ambulance services are trying to evacuate bodies and count the dead, among whom are many children.
However, Israel Defense Forces has denied any involvement in the Gazza hospital attack.
Biden supports Israel's narrative on those responsible for Gaza hospital attack
United States President Joe Biden has revealed those who could be responsible for the attack on a hospital in Gaza.
Biden said that based on what he has seen, the hospital attack appeals like the "other team" carried out the bomb attack and not Israel.
He stated this while speaking at a news conference after arriving at the Israeli capital, Tel Aviv. The US president's visit to Israel is said to be for a diplomatic scramble to prevent the Gaza war from spiraling into an even larger conflict.
"There's illegal occupation of Palestinian land by Israel", Islamic group alleges
The Muslim Awareness International (MAI), a group advocating for human rights and global peace, has demanded an immediate end to the killings in Palestine.
The group asked the international community to take decisive action to "protect the lives and dignity of the Palestinian people".
Source: Legit.ng