Revealed: How to Negotiate Peace in Israel-Gaza War in Palestine
Ibrahim Lateef, one of the young Nigerian talents in Nollywood and a final year history student of Obafemi Awolowo University (OAU), Ife, has commented on the killings going on between Israel and Palestine.
Lateef, in an interview with Legit.ng, sued for peace between the two countries, urging the international community to address the crisis from different declarations that had earlier been made that ceded the Gaza stripe to Israel.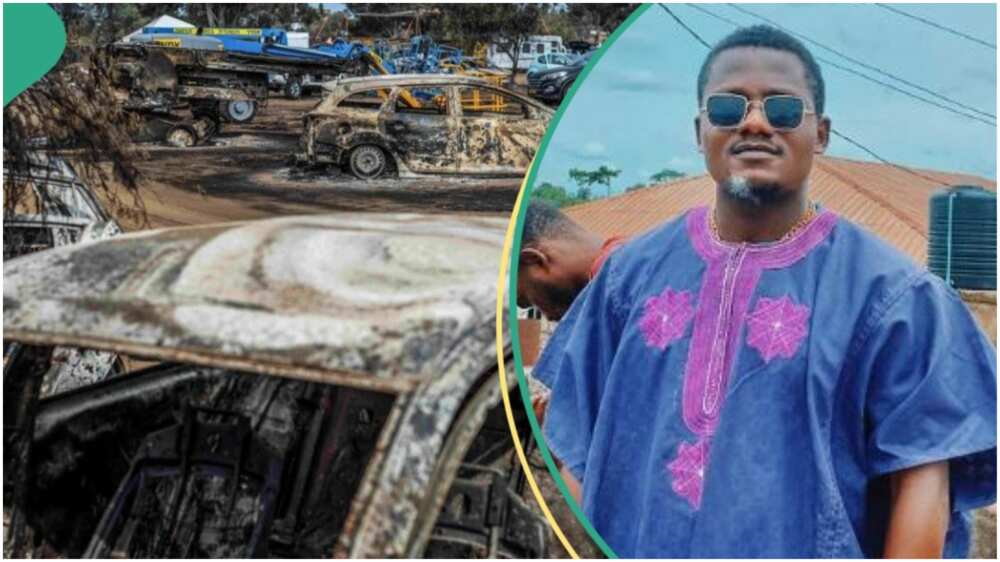 What you should know about the Israel-Gaza war in Palestine
The crisis between Palestine and Israel escalated when the Hamas group attacked the Jewish country on Saturday, October 7, and about 1,400 were reportedly killed while over 4,000 were said to have been injured.
Since the development, there has been a series of bombardments from the side of Israeli authorities, mostly through the night, with over 4,200 people killed, and 70% of the casualties are women and children.
Aljazeera also reported that more than 13,000 people have been injured, and the Israeli Prime Minister, Benjamin Netanyahu, said on Saturday, October 21, that the complete siege on Gaza would not stop until unless Israel hostages are free.
Addressing policies and declarations, including Balfour of 1917 would solve Israel Gaza war
Reacting to the crisis in the Middle East, the actor told Legit.ng that different policies and declarations that fuel the crisis between the two countries should be address, including the Balfour Declaration.
He said:
"Many policies and declarations from the 1800s and before that period fueled this war we see between Palestine and Israeli today. So, while we advocate for peace to reign, we need to tell the world how germane it is to checkmate the policies and declarations surrounding the cause of the war. Balfour declaration is one of them."
Balfour declaration is a public statement the British Government issued during the first world war in 1917 where the English announced its support for the establishment of a "national home for the Jewish people" in Palestine.
"God is assisting me": Actor Lateef speaks on challenges of survival
Legit.ng earlier reported that Ibrahim Lateef, one of the growing Nigerian artists and final year student of the Obafemi Awolowo University (OAU), Ife, has said that being an undergraduate and an entrepreneur was very difficult, but he has been enjoying the grace of God.
Lateef, who has been making waves with his re-enactment of trending movies, told Legit.ng that he missed an impromptu test because he was away for a movie production in Lagos.
Source: Legit.ng