Kano tribunal: NNPP told to prepare for another election in 2027
The Kano State chapter of the New Nigeria Peoples Party (NNPP) has been under pressure since the election tribunal's verdict
The NNPP has been accused of threatening and intimidating the three-member panel of the election tribunal
The Stand Up Nigeria (SUN) have demanded that the leadership of the NNPP openly retract their threats and apologise to the judges
FCT, Abuja - Following the verdict of the Kano State governorship election petition tribunal, the New Nigeria Peoples Party (NNPP) have been urged to re-strategise and prepare for the next election cycle.
The Stand Up Nigeria (SUN) made this call at a press briefing in Abuja on Saturday, September 30.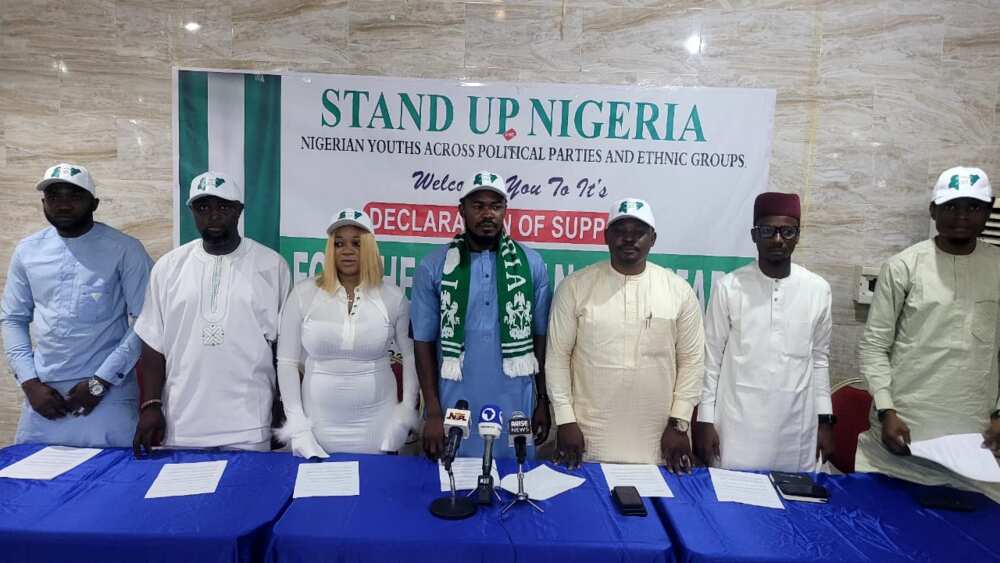 It was gathered that the briefing was organised to address the recent attacks on the judiciary after the verdict of the Kano State governorship election tribunal that led to the sack of Governor Abba Yusuf of the NNPP.
Speaking at the briefing, the group's national coordinator, Patriot Sunday Attah, hailed the three-member panel of the tribunal for issuing a bold judgment despite immense pressure from the NNPP.
Attah described the judgment as a deterrent to politicians who violate the rule of law and have no regard for human rights.
He said:
"You don't have to intimidate the judiciary or cause war because you loose an election. The tenure is four years after which a fresh elections would be conducted.
"You may prepare yourself to contest again instead of sponsoring people to blackmail highly respected Justices of the election petition tribunal and intimidate the Appeal Court Judges all in a bid to reverse a sound judgement already delivered."
Group drums support Kano tribunal judges
Attah urged Nigerians to encourage, support and protect the judges amid the tension and threat surrounding them.
The group's coordinator demanded that the NNPP come out openly and withdraw the threats against the judges and the judiciary.
He said:
"The Judges must be encouraged and supported by all Nigerians as they deliver more critical judgements that would strengthen our democracy.
"The NNPP and its government must come out openly to retract its violent threat being issued by its supporters, including a Commissioner under Engr Abba Kabir Yusuf."
"Threat to Judicial Officers": Kwankwaso To Be Arrested? Fresh Details Emerge
Meanwhile, Senator Rabiu Kwankwaso and his Kwankwasiya disciples have been warned to control their urge for violence.
This is on the heels of the final verdict issued by the three-men panel of judges of the Kanos State tribunal.
An anti-terrorism group has also called for the arrest of Senator Kwankwaso for his alleged unruly threats to the judges.
Source: Legit.ng