Why Biden Allegedly Avoided Meeting With Tinubu, French President Macron's Connection, CRPA Speaks
More perspective has emerged on why President Joe Biden of the USA snubbed a meeting with President Bola Tinubu of Nigeria
There are allegations and claims that it was deliberated due to his current legal battle on his legitimacy and certificate saga
The Centre made this claim on Biden snubbing Tinubu for Reform and Public Advocacy (CRPA) via a statement obtained by Legit.ng
FCT, Abuja - The Centre for Reform and Public Advocacy (CRPA) has reacted to the controversy surrounding why President Joe Biden of the United States of America failed to honour a scheduled meeting with his Nigerian counterpart, President Bola Tinubu, at the end of the United Nations General Assembly session in New York.
According to the CRPA coordinator, Ifeayi Okechukwu, the United States Department told the US President about President Tinubu's certificate saga with the Chicago State University (CSU), noting that it might run against the interest of the 80-year-old.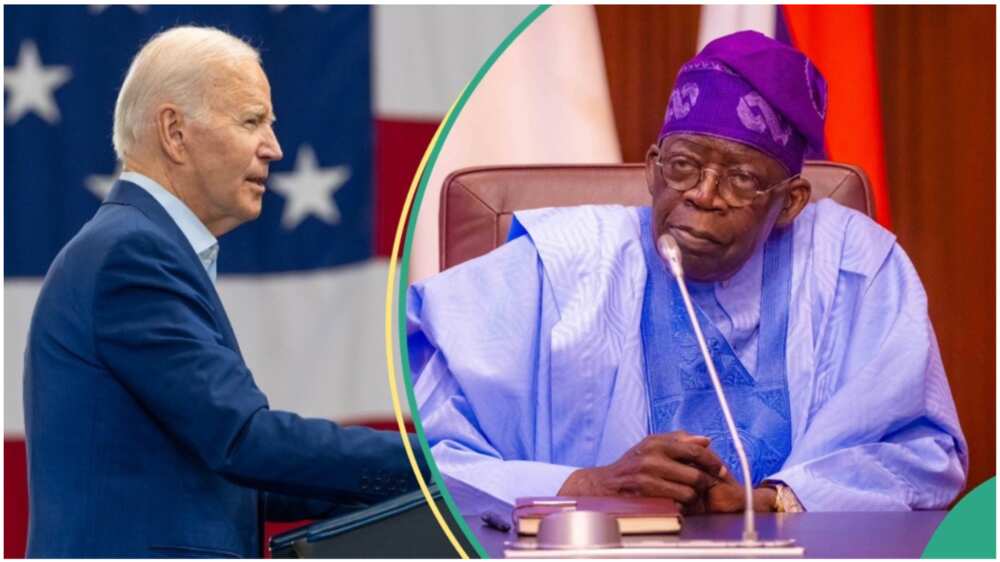 He said:
"Information available to us indicates that the failure of Biden to meet with Tinubu was consequent upon the State Department advisory warning the US President to avoid Tinubu like a plague until the litigation on his election is concluded by the judiciary in Nigeria.
"We were also availed of the information that there are inconsistencies between the records of Bola Tinubu with the university and the record that the Nigerian president submitted to the Independent National Electoral Commission (INEC)."
Why Biden snubbed Tinubu
Okechukwu confirmed that Tinubu's academic records did not tally with what was tendered to the Nigerian electoral body.
He confirmed that the information available to the CRPA from a reliable source revealed that the controversy surrounding Tinubu's studentship and certificate at the CSU was why President Biden called off the meeting with President Tinubu.
It was also confirmed that Tinubu's option to speak to his American counterpart over the phone was also cancelled.
The CRPA coordinator also alleged in his statement that President Tinubu flew to France from the UN General Assembly to seek an intervention from President Emmanuel Macron to help him influence and get the support of the West in his ongoing legitimate battle.
Biden speaks of plans for Nigeria under Tinubu's administration
Meanwhile, US President Joe Biden has disclosed his plans for Nigeria under the administration of President Bola Ahmed Tinubu.
Biden revealed that he looks forward to working with President Tinubu to further deepen the partnership between both countries.
He made this known in a statement issued on Monday, May 29, adding that Nigeria's success is everybody's.
Source: Legit.ng