"Democracy that Nurtures Unemployment is a Failure": Obasanjo Urges Nigeria to Rethink
Former President Olusegun Obasanjo has urged Nigeria to rethink its democracy to positively impact the people
Obasanjo said Nigeria must throw away the democracy that lacks peace, security, employment, property etc
He stated this while speaking at the inauguration of roads in Iseyin, Oyo state, on Friday, September 15.
Oyo state, Iseyin - Former President Olusegun Obasanjo has revealed the kind of democracy that should be thrown away and abandoned by Nigeria.
Obasanjo said democracy that promotes insecurity, unemployment and other socio-economic challenges must be thrown away, The Punch reported.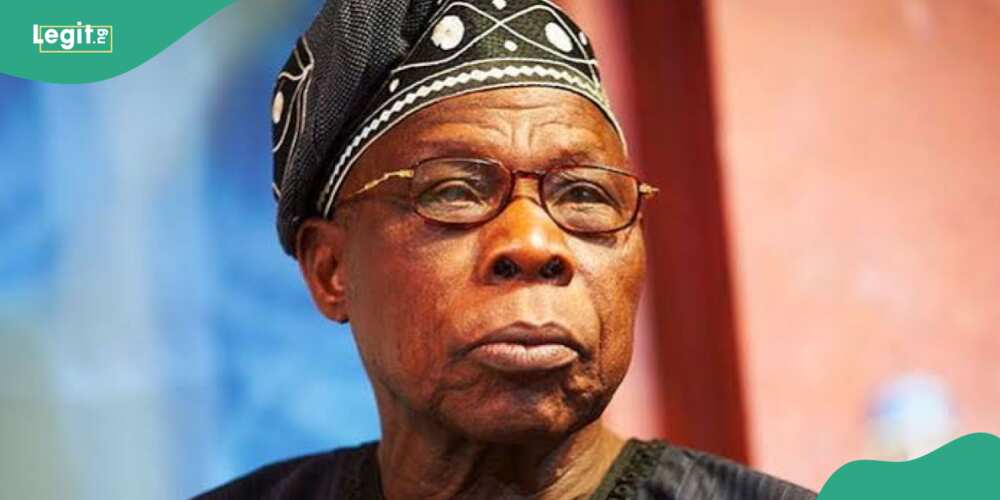 He stated this at the inauguration of internal roads in Iseyin, Oyo state, on Friday, September 15.
"Democracy that nurtures a lack of peace and security must be thrown overboard. Democracy dividends must involve peace, security, stability, prosperity, wealth creation, employment and the wholesomeness of the society."
"Democracy that nurtures poverty is aborti*n. Democracy that nurtures unemployment is a failure."
According to TheCable, Obasanjo said Nigeria needs to rethink its democracy as the liberal type of democracy practised in the West would not work for the country.
"That's when democracy would continue to survive and people will feel that yes, democracy is a worthwhile system of government that must be embraced,"
Obasanjo orders Yoruba monarchs to stand up and greet him
Meanwhile, Legit.ng reported that Olusegun Obasanjo became a centre of controversy following his actions at commissioning the 34.85 km Oyo-Iseyin Road on Friday, September 15.
Obasanjo, whom Governor Seyi Makinde of Oyo State invited, was also given the honour to commission the completed Ladoke Akintola University of Technology (LAUTECH) Iseyin Campus, which houses the College of Agricultural Sciences and Renewable Natural Resources.
At the commissioning of these projects, the ex-president, in a viral video, was seen wearing a grim look when he scolded the monarchs present at the event.
Obasanjo Shares How Buhari Mismanaged Nigeria's Economy
Obasanjo has hit at the immediate past president, Muhammadu Buhari.
He accused Buhari of being "reckless" with the way he managed the nation's economy.
Speaking in a fresh interview, Obasanjo noted that Buhari mismanaged Nigeria's economy with his reckless spending, leading to the current 'ailing economy'.
Source: Legit.ng