"He's a Bigwig": Top Political Scientist Shares Implication of PDP Suspending, Expelling Wike
The feud between FCT minister, Nyesom Ezenwo Wike, and chieftains of Nigeria's main opposition party, the PDP, continues
Recently, Wike called for the suspension of Atiku Abubakar, the party's presidential candidate in the 2023 election
Speaking to Legit.ng, a political scientist, Dr. Adigun Muse, explained that Wike's political stature has prevented him from being sanctioned so far
FCT, Abuja - Dr. Adigun Muse, a former head of political science department at the Lagos State University of Education (LASUED), has spoken on the friction between Nyesom Wike and the Peoples Democratic Party (PDP).
Wike was recently appointed as the minister of the federal capital territory (FCT) by President Bola Tinubu.
In an interview with Legit.ng, Dr. Muse said the opposition party "may spell political doom" for itself should it sanction Wike.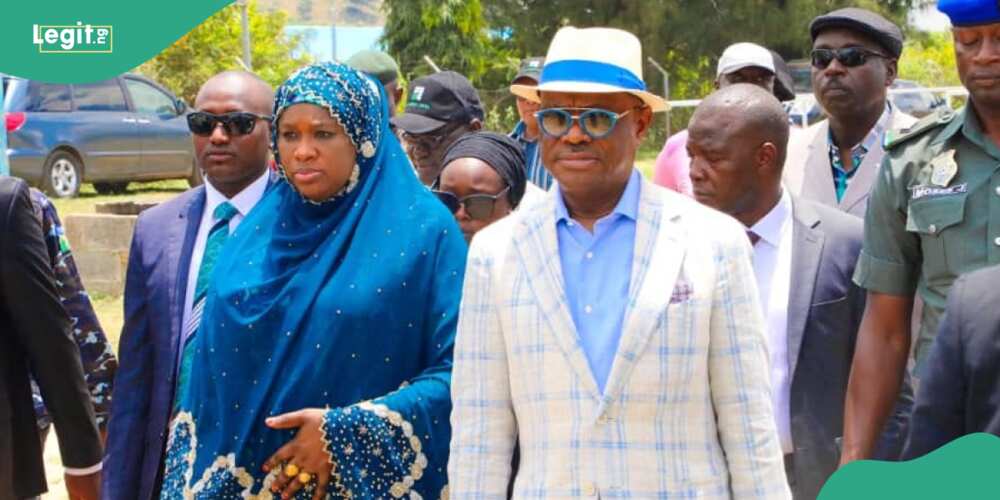 "Wike is a bigwig"
Recall Wike led a group of five PDP governors that rebelled against Atiku Abubakar during the 2023 general election.
PAY ATTENTION: Follow us on Instagram - get the most important news directly in your favourite app!
Atiku lost the election to Tinubu, the candidate of the All Progressives Congress (APC).
The former vice-president, however, has approached the court to challenge the outcome of the poll.
The revolt led by Wike was believed to have contributed to Atiku's loss. Tinubu named Wike in his cabinet which further worsened the internal crisis in the PDP.
The FCT minister, on the other hand, has not ceased to attack the PDP and Atiku.
Commenting on this, Dr. Muse told Legit.ng:
"The PDP got it wrong from the word go by denying Wike the opportunity of being the vice presidential candidate to Atiku Abubakar.
"He claimed that the PDP family was aware of his acceptance as a minister of the Republic.
"Moreover, he's a bigwig in PDP, so his personality carries a lot of weight.
"Also, he's still in control of the political steering wheel of Rivers state, hence he remains the beautiful bride of any forthright political party.
"Hence, sanctioning him or suspending or banning him outrightly by the PDP may spell political doom for the opposition political party."
'Why it is difficult to sanction Wike'
In an earlier report by Legit.ng, a public affairs analyst, Segun Akinleye, said the PDP is yet to suspend or expel Wike because of the court order restraining the party.
Legit.ng recalls that Wike obtained the order in early 2023.
Source: Legit.ng