Defence Ministry: Why Matawalle, Badaru's Appointment Is Like 'Own-Goal' Against Security, Analysts Reveal
President Bola Ahmed Tinubu has been urged to review the appointment of the Ministry of Defence and the Ministry of State Defence.
Both ministerial portfolios were assigned to two ex-governors, Mohammed Badaru Abubakar of Jigawa State and Bello Matawalle of Zamfara State.
In an exclusive interview with Legit.ng, two public affairs analysts described it as a 'lacklustre' combo and an 'own-goal' to national security.
FCT, Abuja - President Bola Ahmed Tinubu has been critiqued for the portfolio assigned to two of his 45 ministerial lists.
On Wednesday, August 16, the news broke that President Tinubu had released the portfolios of his ministers.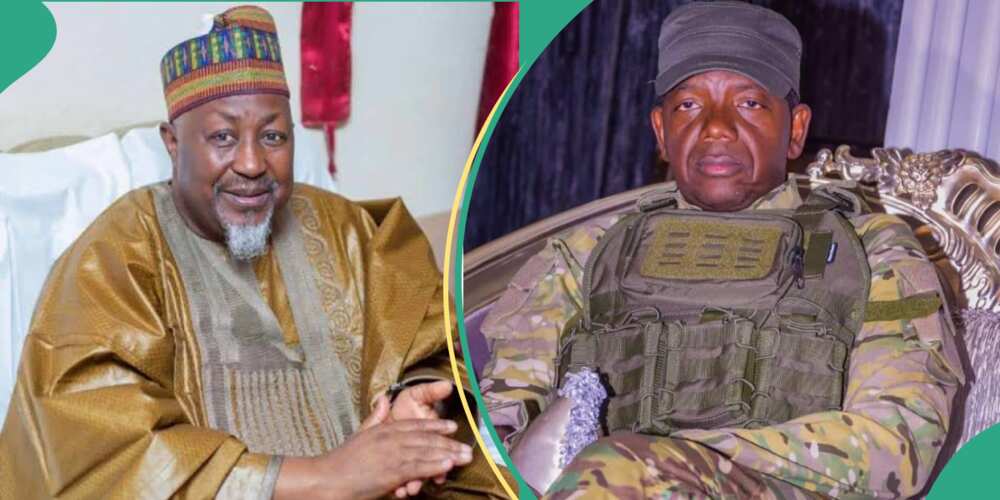 The posting of these ministers came with many surprises as the predictions of many political analysts and enthusiasts faltered.
However, one of the most critiqued positions designated to the ministers on President Tinubu's list was the Ministry of Defence and the Ministry of State Defence that was assigned to ex-governor of Jigawa State, Mohammed Badaru Abubakar and ex-governor of Zamfara State, Bello Matawalle respectively.
President Tinubu has received a lot of backlash for leaving the safety of lives and properties of Nigerians in the hands of politicians whose antecedent of insecurity cases in their state is numerous.
Reacting to this development, the President of Yoruba Council Worldwide and Secretary Nigerian Bar Association (NBA) Epe Branch, Aare Oladotun Hassan, described the appointment of the two politicians as wrong and ill-timed.
He said:
"If you're talking about defence. Defence ministry or defence minister should be manned by experienced retired military generals, not a career politicians.
"A career politician can never manage security. Especially for former governors whose states were militarized with terrorists and they want to be the ones to be at the helms of defence and security affairs, is more or less we deliberately having an own-goal against security issues in this country."
He further stated that bringing in unfit characters that cannot serve the interest of such a delicate and vital ministry is a huge blow to Nigeria.
"Both ministers from the northwest have no experience" - Analyst
Similarly, a security expert and public affairs analyst who pleaded anonymity described the list and portfolios as a "lacklustre team."
When asked to give his take on the appointment of Badaru and Matawalle in the defence ministry, he said:
"Both ministers from the northwest have no experience, track record etc. In fact, Matawalle is a criminal."
Meanwhile, Barr Hassan urged President Tinubu to review the Ministry of Defence, stating that such a position should be assigned based on national interest and not political interest.
"I don't see Matawalle or Badaru doing the needful. We know what we have gone through regarding embezzlement in security. You will not get the right armament if you don't put the right people."
Ex-governor accused of embezzling billions of public funds donates N200m for Sallah
Meanwhile, Bello Matawalle, accused of stealing public funds in office, has 'donated' millions of naira to residents for Sallah celebrations.
On Sunday, June 25, the state's chairman of the All Progressives Congress (APC), Tukur Danfulani, said the ex-governor donated N200 million to his supporters.
Danfulani, the chairman of the distribution committee, stated that the beneficiaries included party stakeholders, members, women, youth groups, and associations.
Source: Legit.ng