CAN Finally Reacts to El-Rufai's Comment on Dominance of Islam in Politics, Speaks on 'Fighting' Muslims
The Christian Association of Nigeria (CAN) has asked Nigerians to ignore the former governor of Kaduna, Nasir El-Rufai, over a recent controversial statement
El-Rufai had boasted about the alleged continued dominance of Islam in Kaduna state and Nigeria's politics
But the CAN chairman in Kaduna state, John Joseph Hayab, said El-Rufai was speaking for neither Muslims in Kaduna state nor in the entire country
Kaduna, Kaduna state - The Christian Association of Nigeria (CAN) on Wednesday, June 7, said the immediate past governor of Kaduna state, Nasir El-Rufai, was only playing a game when he declared that Islam would continue to dominate politics in the entire nation.
El-Rufai was alleged to have told his audience before handing over to his successor that the Islamic dominance in Kaduna had been successfully replicated in Nigeria and that it would continue.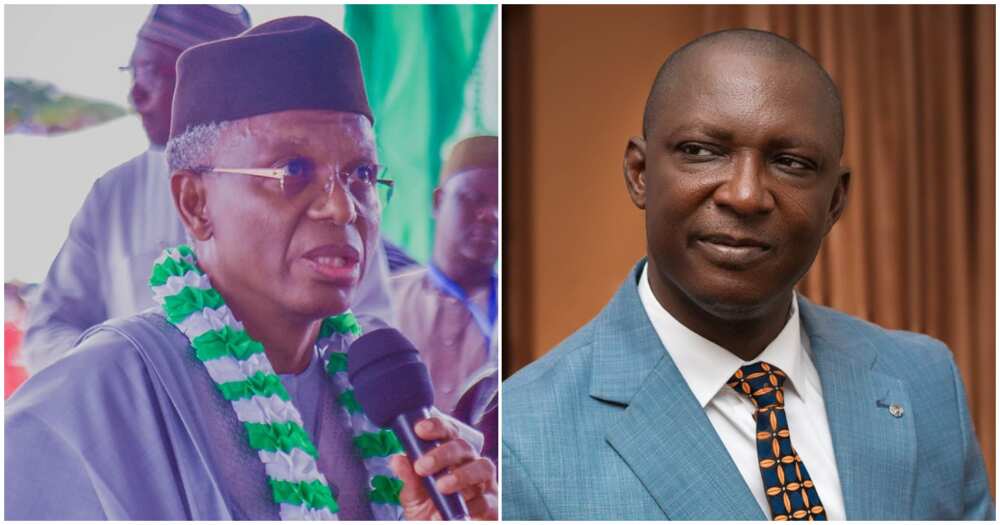 'Don't take El Rufai seriously': CAN says
In the viral video, El-Rufai boasted that state actors would sustain an Islamic-dominated government for 20 years and more, not only in Kaduna state but also in Nigeria as a whole.
Expectedly, the video has been generating reactions, especially from among Christians, who have all condemned his statement.
Speaking in an interview on Arise Television, the CAN chairman in Kaduna state, John Joseph Hayab, said El-Rufai was on his own, Vanguard reported.
He said:
"Ignore the man, who is calling for attention. Ignore the man, who is up to a gimmick. Don't even take him seriously."
The CAN helmsman stated that Christians in Nigeria would not be provoked, and won't fight Muslims.
El-Rufai reveals how he feels first day after leaving office as Kaduna governor
Earlier, Legit.ng reported that El-Rufai revealed how he felt the first day after he handed over power to the new administration of Governor Uba Sani.
El-Rufai said he has peace of mind, and it has been the earliest day for him in the last 10 years.
The former governor explained that he hadn't been issued any early morning security report he had to respond to, and there were no calls or knocks on his bedroom door to wake him up.
Source: Legit.ng