Khalyla Kuhn bio: What do we know about Bobby Lee's gorgeous wife?
Khalyla Kuhn is an American YouTuber and social media personality. She is popularly known as the co-host of the podcast titled TigerBelly. Arguably, her popularity has continued to grow across the globe since she married Bobby Lee, who is a famous comedian and actor.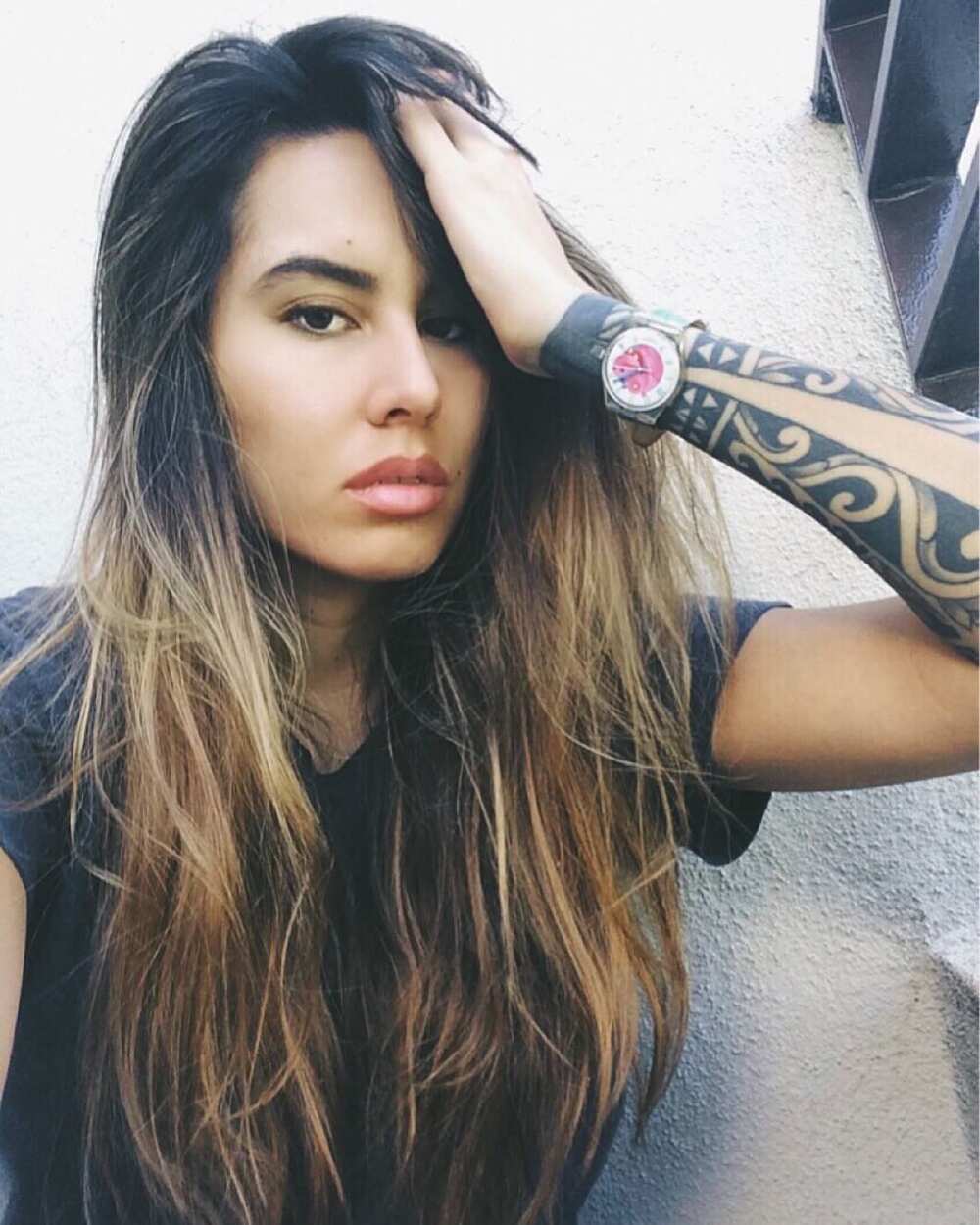 Khalyla and Bobby are not new in the entertainment scene. The duo has been around for some time now. Perhaps, this may help to explain the massive following on their respective social media pages and YouTube channel. What else would you love to know about Bobby Lee wife?
Profile summary
Birth name: Khalyla Shangra Kuhn
Date of birth: 31st October 1984
Place of birth: Cebu, Philippines
Age: 35 years old
Zodiac sign: Scorpio
Spouse: Robert Young Lee, Jr.
Occupation: Social media personality
Nationality: American
Who is Khalyla Kuhn?
Bobby Lee's girlfriend was born on 31st October 1984 in Cebu, Philippines. She is of mixed ethnicity. The beauty was born into a family of an American father and a Filipino mother.
How old is Khalyla Kuhn? At the time of writing, Khalyla Kuhn age is 35.
The name of Khalyla's mother is Marites Kuhn, while that of her father is unknown. Apart from her mother's name, there is nothing on the public about her parents. Besides, she prefers to keep most of her personal life under wraps.
She comes from a family of two kids. The name of her sibling is Julianna Kuhn. Her family relocated to the United States later in her childhood. Since then, she has become an American national.
Khalyla, like any other normal growing kid, had an ambition. She wanted to become a doctor once she became of age. Often, she used to take care of injured birds, chicks, and frogs.
Educational background
Khalyla schooled in the United States. She pursued Biochemistry, worked at the university, and used to tutor students in Physiology, Microbiology, and Anatomy.
Body measurements and tattoos
Khalyla Kuhn hot and gorgeous body always keeps people talking. Despite her age, the YouTuber has a spectacular body physique.
As per the available statistics, Khalyla Kuhn height is 5 feet 6 inches. On the other hand, the beauty weighs 57kg, which can be translated to 125 lbs.
The beauty has two tattoos; one on the arm and another on the back. Khalyla Kuhn arm tattoo largely, symbolizes Filipino culture. Previously, she had her wrist tattooed the name of her crush, whom she had lost a bet to while in Las Vegas. Later, she covered it with a big black bob.
The dragon one on the back is just for fun. She got it at 16 years old when she visited her sister in Las Vegas.
Dating Bobby Lee - The Khalyla Bobby love story
Her relationship with the comedian is among the aspects of her life that is discussed a lot by fans and critics on social media. So, why is Khalyla Bobby Lee relationship such a hot topic?
The love birds met on Tinder, a popular dating app. They exchanged texts and later agreed to meet. Their first meeting was successful because it led to another crucial event, which is dating. For the moment, Bobby chose to keep their relationship a secret.
Khalyla Kuhn and Bobby Lee officially became an item in 2016. Unlike most celebrities, Bobby Lee Khalyla union was not publicised. They chose to keep it a secret, for reasons well known to them.
Marital challenges
In 2018, she made a joke about her husband, which almost got her in trouble. The beauty said that she could not have married Bobby were if not for his money. The comment angered the majority of Bobby's fans.
The angry fans ridiculed Bobby Lee girlfriend on social media for days. They were convinced that she was using him to gain fame. Some branded her a gold-digger, something that did not go well with her.
Later, she took to Twitter to explain the joke to them. The social media personality also added that she was living a comfortable life before she met the comic. She was heartbroken that they judged her based on the short video clip. In turn, she said the following regarding the accusations,
I had a good job, a nice home by the beach, amazing friends, a humble but comfortable life, all carved out before I met Bobby. I've been self sufficient since I was 17. Yet, all of who I am has been reduced to a 40 second clip taken out of context. Ok internet, you win...
Has Khalyla cheated on Bobby? No. So far, the two are happily married. Besides, none of them has publicly complained about their union.
In 2019, Brendan Schaub confessed about Khalyla's beauty and attractiveness. The athlete did not comprehend how she got attracted to Bobby. The athlete based his argument on physical attraction. Overall, he believes that human beings first couple up based on sexual attraction, and then followed by an interaction.
Khalyla Kuhn Brendan Schaub incident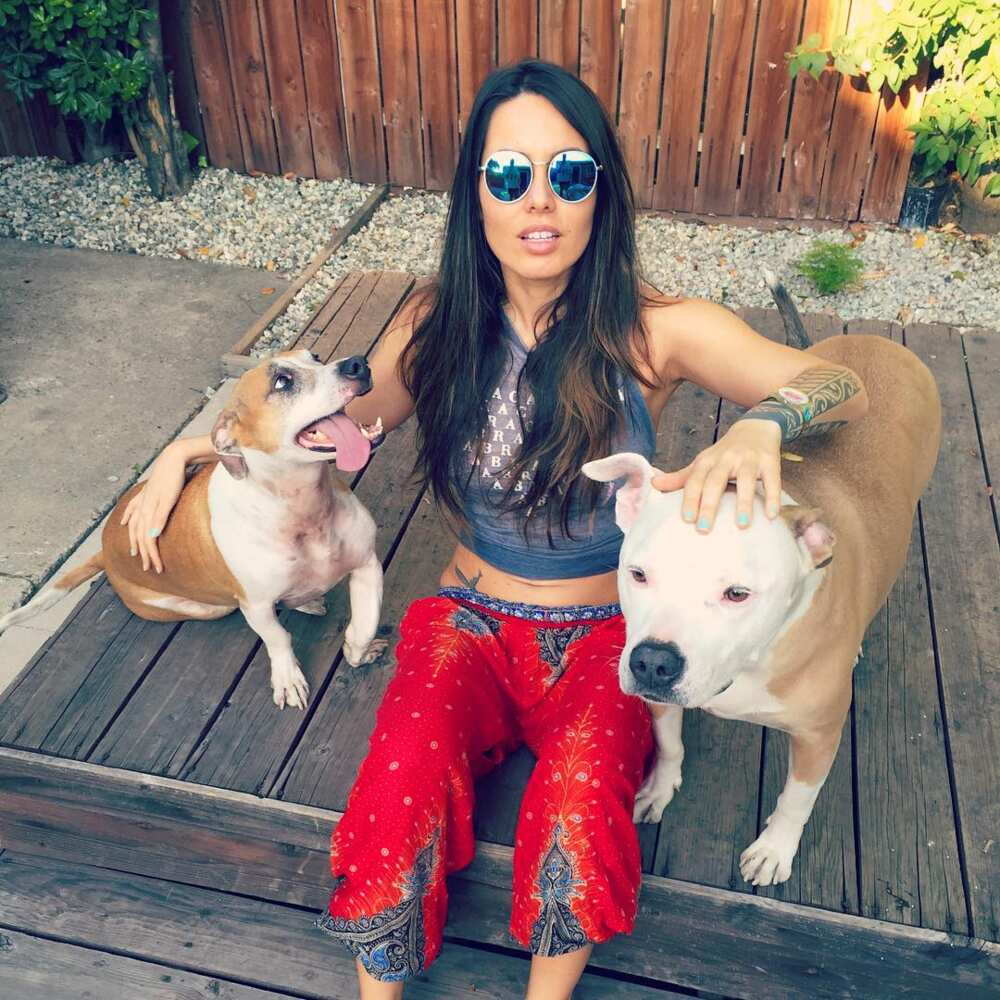 Brendan once texted Bobby Lee's girlfriend on Twitter, and they discussed athletic matters. Later, Bobby became suspicious of him after he saw the texts. However, the Khalyla Kuhn Brendan Schaub issue was not a cheating incident, as many may perceive it.
Indeed, Khalyla Kuhn is not only a beautiful but also an intelligent woman. Her star continues to shine brighter than ever. She is now a darling for many people who love her work on YouTube and social media.
READ ALSO: August Alsina on why he went public about entanglement with Jada
Legit.ng reported the story of August Alsina, who has been on the limelight for having an affair with Jada Pinkett. The lad explained that he could not continue cheating with Will Smith's wife, while at the same time, taking care of his young family.
August also revealed that the affair interrupted his business life. However, he confessed that he still has feelings for Jada. Further, August added that he does not regret anything. He, precisely, wanted to become a free man when he came clean about his affair with Pinkett.
Source: Legit.ng